OSHO
ZEN
WALKING IN ZEN, SITTING IN ZEN
Chapter 4: A Question Of Being
Question 5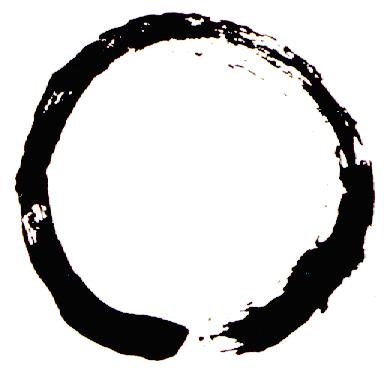 Energy Enhancement Enlightened Texts Zen Walking in Zen, Sitting in Zen
The fifth question
Question 5
OSHO, DO YOU REALLY THINK THAT NOTHING BEAUTIFUL HAS EVER COME OUT OF ITALY?
Gautama,
I AM NOT AN EXPERT ON ITALY. I have not even tasted spaghetti!
My first Italian sannyasin, Veet Sandeh, once prepared spaghetti for me, but it smelled so awful - it smelled just like the Italians! - that I could not eat it. And Veet Sandeh was one of the most perfect Italians. I don't think she has ever taken a bath in her whole life!
So I don't really know whether anything beautiful has ever come out of Italy or not, but I can tell you what the experts say. They say that two things have come out of Italy, two beautiful things, but both are possessed by Sophia Loren.
Next: Chapter 4: A Question Of Being, Question 6
Energy Enhancement Enlightened Texts Zen Walking in Zen, Sitting in Zen
Chapter 4:
Osho - Talks on Zen: Walking in Zen, Sitting in Zen, Chapter 4: A Question Of Being, Question 1, THE VISION 'NEITHER THIS NOR THAT' FEELS SO NEGATIVE. HOW CAN I BE ACCEPTING OR EVEN CREATIVE WITH THIS? I FEEL TOTALLY CONFUSED at energyenhancement.org
Osho - Talks on Zen: Walking in Zen, Sitting in Zen, Chapter 4: A Question Of Being, Question 2, WHAT IS SATORI AND HOW TO ATTAIN IT? at energyenhancement.org
Osho - Talks on Zen: Walking in Zen, Sitting in Zen, Chapter 4: A Question Of Being, Question 3, I STILL DON'T BELIEVE THAT SEX IS STUPID at energyenhancement.org
Osho - Talks on Zen: Walking in Zen, Sitting in Zen, Chapter 4: A Question Of Being, Question 4, I'M IN VIPASSANA. TELL ME A JOKE! at energyenhancement.org
Osho - Talks on Zen: Walking in Zen, Sitting in Zen, Chapter 4: A Question Of Being, Question 5, DO YOU REALLY THINK THAT NOTHING BEAUTIFUL HAS EVER COME OUT OF ITALY? at energyenhancement.org
Osho - Talks on Zen: Walking in Zen, Sitting in Zen, Chapter 4: A Question Of Being, Question 6, I MUST BE THE MOST GREEDY PERSON IN THE WHOLE WORLD. WHAT SHOULD I DO ABOUT IT? at energyenhancement.org
Osho - Talks on Zen: Walking in Zen, Sitting in Zen, Chapter 4: A Question Of Being, Question 7, I WAS BORN ON FEBRUARY 29TH, HENCE MY BIRTHDAY COMES ONLY ONCE IN FOUR YEARS. IS THERE SOME SIGNIFICANCE IN IT? at energyenhancement.org
Osho - Talks on Zen: Walking in Zen, Sitting in Zen, Chapter 4: A Question Of Being, Question 8, HOW DO YOU MANAGE TO DELIVER SO MANY BEAUTIFUL DISCOURSES? at energyenhancement.org