OSHO
ZEN
WALKING IN ZEN, SITTING IN ZEN
Chapter 4: A Question Of Being
Question 6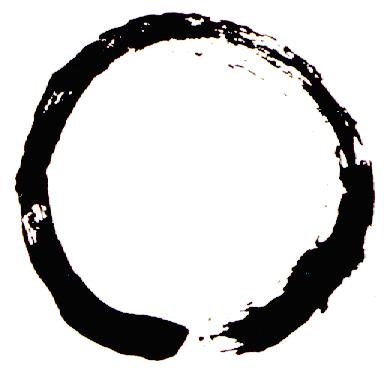 Energy Enhancement Enlightened Texts Zen Walking in Zen, Sitting in Zen
The sixth question
Question 6
OSHO, I MUST BE THE MOST GREEDY PERSON IN THE WHOLE WORLD. WHAT SHOULD I DO ABOUT IT?
Kamal,
ARE YOU CONFESSING or bragging? The world is very big and what do you know about the whole world? It is impossible to be first in anything; not even in greed can you be the first, because people are moving in circles. Nobody is the first. Don't become so concerned with your greed and don't feel guilty either. Everybody is greedy.
Unless you know that you are deathless you will remain greedy; greed comes because of death. You may never have thought about it, but greed exists because we are afraid of death. Because death is there we want to have as much of life as possible; we are greedy. We want to eat more, we want to have as many women or men as possible, we want to have as much money as possible, because death is there. "Soon everything will be finished, so before it happens have all that is possible, don't miss a thing." That's how greed arises. Greed is nothing but fear of death. Greed is out of fear; it is the fearful person who becomes greedy.
The really fearless person is not greedy at all; he shares. He is not possessive, he is very happy to give. He goes on giving whatsoever he has; he goes on giving for the sheer joy of giving.
You will remain greedy, Kamal, unless you experience your eternity: that death is not going to make any dent in you, that death is not going to make any change in you, that death is only of the body, your consciousness continues. Your consciousness is the only eternal phenomenon. Everything else changes, but not your consciousness. But you don't know anything about consciousness, hence the greed.
All the religions of the world have been teaching, "Don't be greedy," but that has not made any difference. That has made people greedy for the other world, that's all. That has made people greedy for heaven and heavenly joys, that's all. But that has not changed their greed; it has even increased their greed. I don't tell you not to be greedy. I say be conscious, be more conscious, and you will be surprised: as your consciousness grows, greed starts disappearing. Like dead leaves it starts falling; it leaves no trace behind.
Skolnik, the Scarsdale skinflint, awoke one morning to find that during the night his wife had died. After one glance at the stark form lying there beside him, he leaped out of bed and ran into the hall.
"Daisy," he called down to the maid in the kitchen "come to the foot of the stairs, quick!"
'Yes," she cried. "What is it?"
"Only one egg for breakfast this morning!"
Can you beat that?
When the Internal Revenue Service hauled him in and wanted to know why he claimed his mother as an exemption in spite of the fact that she had been dead for five years, Bernstein said, "Oh, but Mom is still very much alive in my heart."
A Jewish couple went to a shopping center and left their child and carriage with the other carriages in front of the place. After shopping, they started for home. A few blocks later, the wife turned to her husband, who was wheeling the carriage, and cried in panic, "That's not our child!"
"Shut up your big mouth!" he replied. "This is a better carriage."
People are living in greed. Kamal, it will be difficult to be the first! Even to be aware that you are greedy is a good sign: it is a beginning, a good beginning, if you become aware of it. And remember, don't become guilty about it because that is a way of losing your awareness again. Don't start repenting of it because repenting means you are thinking about the past, which is no more. Don't start trying to be non-greedy because whatsoever you do will be greed-even the effort to be nongreedy will only be rooted in greed. One can become so greedy about being non-greedy!
I have seen people who have become so greedy about being non-greedy that they go on and on renouncing this and that. Their greed has taken a new turn: it is standing upside down, it is doing a sirshasan, a headstand. Now they are greedy about non-greed; non-greed has become their possession, their money, their power. Now they are respected for their non-greed. They were respected first for their money; now they are respected for renouncing the money. Now they go on renouncing as much as they can - to the fullest extreme. They can renounce clothes, they can stand naked. They can renounce everything, but deep down the greed is there, they are still greedy. It is simply greed and nothing else. Now they are hoping that they will be rewarded in paradise - a great reward is waiting for them.
So don't try to become non-greedy. A greedy person cannot do anything about greed. And that's so about other things also. An angry person trying to be nonangry is not going to change his being. A violent person trying to be non-violent will still remain violent; his violence will now take subtle forms.
The only thing that is possible is to be conscious of your greed. And I am not saying that you will be rewarded in paradise, I am not saying anything about the future. I am simply saying that if you become aware of greed it disappears. And when it disappears, life is bliss here and now - not in the future, not as a reward.
Greed cripples you, anger cripples you, violence cripples you. When they all disappear.... And they all disappear through one method. A single method is enough - meditation is enough. All the diseases disappear through taking a single medicine.
The words "medicine" and "meditation" come from the same root. Meditation is the ultimate medicine: it cures you of all ills.
Remember Yoka again. He says: Don't cut the branches, cut the root.
Unconsciousness is the root, Kamal. Cut the root, be conscious, and then, herenow, you are a new person. Herenow, your life is transformed, you become luminous, you radiate bliss, you radiate benediction, you become paradise.
Wherever a man of awareness moves there is paradise. You cannot send a man of bliss, of awareness, of meditation, of satori, to hell, because if he reaches hell hell will be paradise for him. And you cannot send an unconscious man into paradise because wherever he is he will find his hell. If it is not there he will invent his hell - his unconsciousness will project his hell.
Reduced to a simple principle, the whole philosophy of all the awakened ones is: Unconsciousness is hell, consciousness is heaven.
Next: Chapter 4: A Question Of Being, Question 7
Energy Enhancement Enlightened Texts Zen Walking in Zen, Sitting in Zen
Chapter 4:
Osho - Talks on Zen: Walking in Zen, Sitting in Zen, Chapter 4: A Question Of Being, Question 1, THE VISION 'NEITHER THIS NOR THAT' FEELS SO NEGATIVE. HOW CAN I BE ACCEPTING OR EVEN CREATIVE WITH THIS? I FEEL TOTALLY CONFUSED at energyenhancement.org
Osho - Talks on Zen: Walking in Zen, Sitting in Zen, Chapter 4: A Question Of Being, Question 2, WHAT IS SATORI AND HOW TO ATTAIN IT? at energyenhancement.org
Osho - Talks on Zen: Walking in Zen, Sitting in Zen, Chapter 4: A Question Of Being, Question 3, I STILL DON'T BELIEVE THAT SEX IS STUPID at energyenhancement.org
Osho - Talks on Zen: Walking in Zen, Sitting in Zen, Chapter 4: A Question Of Being, Question 4, I'M IN VIPASSANA. TELL ME A JOKE! at energyenhancement.org
Osho - Talks on Zen: Walking in Zen, Sitting in Zen, Chapter 4: A Question Of Being, Question 5, DO YOU REALLY THINK THAT NOTHING BEAUTIFUL HAS EVER COME OUT OF ITALY? at energyenhancement.org
Osho - Talks on Zen: Walking in Zen, Sitting in Zen, Chapter 4: A Question Of Being, Question 6, I MUST BE THE MOST GREEDY PERSON IN THE WHOLE WORLD. WHAT SHOULD I DO ABOUT IT? at energyenhancement.org
Osho - Talks on Zen: Walking in Zen, Sitting in Zen, Chapter 4: A Question Of Being, Question 7, I WAS BORN ON FEBRUARY 29TH, HENCE MY BIRTHDAY COMES ONLY ONCE IN FOUR YEARS. IS THERE SOME SIGNIFICANCE IN IT? at energyenhancement.org
Osho - Talks on Zen: Walking in Zen, Sitting in Zen, Chapter 4: A Question Of Being, Question 8, HOW DO YOU MANAGE TO DELIVER SO MANY BEAUTIFUL DISCOURSES? at energyenhancement.org