OSHO
ZEN
WALKING IN ZEN, SITTING IN ZEN
Chapter 4: A Question Of Being
Question 7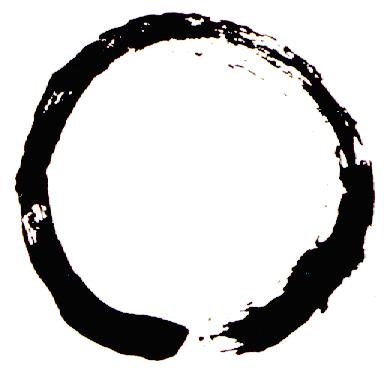 Energy Enhancement Enlightened Texts Zen Walking in Zen, Sitting in Zen
The seventh question
Question 7
OSHO, I WAS BORN ON FEBRUARY 29TH, HENCE MY BIRTHDAY COMES ONLY ONCE IN FOUR YEARS. IS THERE SOME SIGNIFICANCE IN IT?
Gandharva,
JANUARY OR FEBRUARY OR MARCH February 28th or 29th - these are all arbitrary. These are our imposed ideas. Existence knows nothing of February, March. Even if you were born on April 1st there is no significance in it! You will not be a bigger fool than you are, you will be the same. What significance can February 29th have? But people want some significance.
I have heard about only one accident that has happened on February 29th: that is the birth of Morarji Desai.
Zoo keeper to tourists: "In this cage we see the leopard. This animal has one black spot for every day of the year."
Old lady: "What about a leap year?"
Zoo keeper, thinking fast: "Ah yes - behold, madam, I lift his tail thus - behold the 29th of February!"
Next: Chapter 4: A Question Of Being, Question 8
Energy Enhancement Enlightened Texts Zen Walking in Zen, Sitting in Zen
Chapter 4:
Osho - Talks on Zen: Walking in Zen, Sitting in Zen, Chapter 4: A Question Of Being, Question 1, THE VISION 'NEITHER THIS NOR THAT' FEELS SO NEGATIVE. HOW CAN I BE ACCEPTING OR EVEN CREATIVE WITH THIS? I FEEL TOTALLY CONFUSED at energyenhancement.org
Osho - Talks on Zen: Walking in Zen, Sitting in Zen, Chapter 4: A Question Of Being, Question 2, WHAT IS SATORI AND HOW TO ATTAIN IT? at energyenhancement.org
Osho - Talks on Zen: Walking in Zen, Sitting in Zen, Chapter 4: A Question Of Being, Question 3, I STILL DON'T BELIEVE THAT SEX IS STUPID at energyenhancement.org
Osho - Talks on Zen: Walking in Zen, Sitting in Zen, Chapter 4: A Question Of Being, Question 4, I'M IN VIPASSANA. TELL ME A JOKE! at energyenhancement.org
Osho - Talks on Zen: Walking in Zen, Sitting in Zen, Chapter 4: A Question Of Being, Question 5, DO YOU REALLY THINK THAT NOTHING BEAUTIFUL HAS EVER COME OUT OF ITALY? at energyenhancement.org
Osho - Talks on Zen: Walking in Zen, Sitting in Zen, Chapter 4: A Question Of Being, Question 6, I MUST BE THE MOST GREEDY PERSON IN THE WHOLE WORLD. WHAT SHOULD I DO ABOUT IT? at energyenhancement.org
Osho - Talks on Zen: Walking in Zen, Sitting in Zen, Chapter 4: A Question Of Being, Question 7, I WAS BORN ON FEBRUARY 29TH, HENCE MY BIRTHDAY COMES ONLY ONCE IN FOUR YEARS. IS THERE SOME SIGNIFICANCE IN IT? at energyenhancement.org
Osho - Talks on Zen: Walking in Zen, Sitting in Zen, Chapter 4: A Question Of Being, Question 8, HOW DO YOU MANAGE TO DELIVER SO MANY BEAUTIFUL DISCOURSES? at energyenhancement.org