OSHO
ZEN
WALKING IN ZEN, SITTING IN ZEN
Chapter 6: Absolute Love In Absolute Freedom
Question 3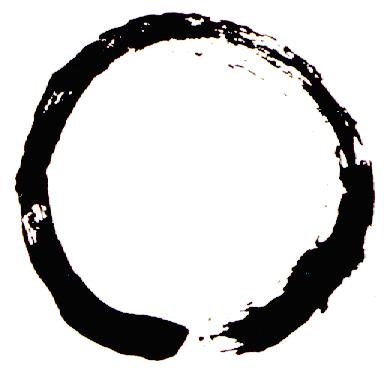 Energy Enhancement Enlightened Texts Zen Walking in Zen, Sitting in Zen
The third question
Question 3
OSHO, WHY CAN I TAKE ALMOST EVERYTHING LIGHTLY EXCEPT MY HUSBAND, PRAVASI? WHY DO I FIGHT HIM SO? WHY DO I ALWAYS TRY TO CHANGE HIM?
Deva Nirdosh,
IT IS THE MOST ANCIENT STORY. It has nothing to do with you or Pravasi in particular. The institution of marriage is an ugly institution -- the ugliest, in fact. All other ugly institutions are based on the institution of marriage.
The day marriage disappears from the world, states will disappear, nations will disappear, because they all need the family as a base. Churches will disappear, religions will disappear. The whole past is rooted in family, and the family is rooted in the invention of marriage.
Marriage is ugly because it destroys the freedom of two persons. Freedom is the ultimate value for me. Anything that destroys freedom is against human nature. And when your freedom is destroyed you are angry, you are in a rage. And on whom are you going to throw all your rage? The wife finds the husband, the husband finds the wife. They are close, available, and bound together in such a way that escape is not easy. The society has made it in every way difficult or almost impossible.
Marriage has an entrance but no exit. Or, even if the exit has become possible in a few countries, it is not really respected; it is condemned, a subtle condemnation. Marriage is praised. The priests go on saying, "Marriages are made in heaven," and they go on saying, "This is something sacred." The whole establishment depends on the sacredness of marriage. But it is not sacred, it is really very ugly. It has destroyed the whole of humanity.
And you cannot take revenge on the priest because he is not directly there; he functions in a very indirect way. You cannot take revenge on the politician; he is very diplomatic. All that you can find is the other person -- the wife, the husband -- tangibly, physically present, so your anger starts pouring on the other.
Husbands and wives are continuously quarrelling, fighting, as if they were enemies. It is very rare to find a couple which is friendly. They show friendliness when they are with others; when guests come, immediately they start smiling. They wear masks before their children, they avoid clashes. They don't fight on the streets, but they are fighting twenty-four hours a day. Their fight takes so many forms; it is multi-dimensional. It dissipates their energy. And then they have to live together, so somehow they have to make it up.
Sex just becomes a method for making things smooth, for making it up. First fight, then, because you have to live with the other person, use sex to show love and tenderness to the other so that for the time being there is peace. But that peace does not last long; it is just a cold war, not peace. Again the war will erupt. In the morning, again the same story will be repeated.
Unless we become aware that something very stupid has been propounded in the name of marriage, Nirdosh, this is going to continue.
My sannyasins, at least, should become aware: your husband has not done anything wrong to you, nor has your wife done anything wrong to you. If anything is wrong it is the very bondage, the very feeling of bondage that is wrong. Drop that bondage. Give each other more freedom. Respect freedom more than anything else because freedom is the highest value -- even higher than love. If your love brings freedom, it is good. If your love does not bring freedom, it is not good -- it is not even love either.
Your love brings jealousy, possessiveness; it never brings freedom. It destroys all possibilities of freedom. And it started at the very beginning....
Forget what your rabbi told you! What does he know about romance? Here's the way it really happened!
"Adam, baby," said Eve as she presented him with a bouquet of forget-me-nots she had picked in the Garden of Eden, "do you absolutely and truly love me?"
"Sure," said Adam. "Who else?"
Nirdosh, your story started then!
I have heard that every day when Adam would come back after his day's adventures, in the night Eve would count his ribs!
It is a very ancient story. In the very beginning, something went wrong.
You may know, you may not know: Eve was not the first woman. God first created Adam and Lilith. And the first night, the honeymoon night -- the first honeymoon -- and a quarrel started because there was only one bed. And in those days double beds were not available! This is the story of the beginning: there was just a single bed. So who should sleep on the bed and who should sleep on the floor?
Of course, Adam was as much a male chauvinist pig as anybody! He was muscular, more powerful, so he possessed the bed. But Lilith was not willing. She said, "We are equal, we are made equal." She was the founder of the Lib Movement, the real founder!
They fought so much. I don't know whether clothes were thrown at each other or not, but they must have been thrown if there were clothes! In the middle of the night they knocked on God's door and Lilith said, "This cannot go on. Either I have to be accepted as an equal or I am finished with this man."
So the marriage was not consummated.
And God, being himself a man, of course favored Adam. So he dissolved Lilith and he created Eve, taking out a rib from Adam's body to make sure that Eve was always going to be secondary, just a part of Adam's body, not more than that, so that she could not claim equality. She would have to sleep on the floor!
Now what kind of foolishness is this? Just a double bed was needed! Our Asheesh could have done it -- it was so simple! But God was very miserly.
Nirdosh, you are simply repeating an old story, an old pattern. Get out of this old pattern! Being a sannyasin, that should be the first thing.
There is no need to take your husband Pravasi seriously. Why that poor man? What has he done to you? If you can take everything else lightly, then why take your husband seriously?
Seriousness is a disease. And when you take somebody seriously, sooner or later you will take revenge, because you cannot remain serious for long. One wants to be happy and take things in fun.
But you alone are not at fault. Pravasi must also be making sure that he is being taken seriously. Every husband has been doing that for thousands of years: he should be taken seriously -- he is no ordinary person, he is your husband!
In India, husbands have taught the women that "Your husband is your god." Husbands themselves teaching the wives! And they have forced the poor women to accept them as their gods. But they take revenge -- they are bound to take revenge. They cannot accept it. No being can accept such indignity.
But the way of the woman is more subtle. The way of the man is gross: he imposes his superiority by beating the wife. And the wife imposes her superiority by torturing him in very subtle ways -- in such subtle ways that he cannot even defend himself.
When somebody is fighting with you, attacking you in a gross way, there is a possibility of defending yourself. You can learn karate -- Satchidananda can help you -- you can give him a few good kicks. Every woman should learn karate because enough is enough! So when your husband tries to force you, "Take me seriously," you can give him a few good karate kicks! And you should learn karate shouts so that the whole neighborhood knows what is happening!
Life has to be light. Neither the wife has to be taken seriously nor has the husband to be taken seriously. Seriousness is not a good thing. Between two persons, seriousness creates a wall; it destroys intimacy. But if you are bent upon dominating each other, naturally you have to be serious. You cannot dominate playfully. If you become playful and take things in fun, you cannot be dominant, you cannot have any ego trip. Ego functions only in the climate of seriousness.
"Dear," asked the husband, "exactly what is hypnotism?"
"Hypnotism," replied his wife, "is getting a man into your power and then making him do whatever you want him to do."
Snorted the husband, "That's not hypnotism -- that's marriage!
Husbands are trying to force the wives to be just shadows to them. And the wives are trying to force the husbands to be just shadows to them. The whole idea is inhuman, irreligious, insane, neurotic!
If you really want to celebrate life, don't make such demands on life. Take things non-seriously Remember how long it has been since you laughed with your husband, how long it has been since you danced with your husband informally -- not in a formal setting, not at some marriage, or in some Rotarians' meeting or Lions' meeting -- not in some formal setting, but just out of sheer joy. How long has it been since you sat silently together listening to music, not arguing, not talking, not nagging, not doing all that nonsense that goes on in the name of marriage?
A wall is created between the wife and the husband. The society perpetuates the wall, and you are so stupid that you go on helping the society to destroy your relationships, to destroy the beauty of your relationships.
Walking down M.G. Road, the middle-aged guy said to his wife, "Hey, did you see that pretty girl smiling at me?"
"That's nothing," said the wife, "the first time I saw you I laughed out loud!"
A Frenchman came home early one day and found his best friend in bed with his wife.
Shaking his head in disbelief, he said, "You know I have to, Pierre -- but you!"
Mr Schmendrick came home earlier than expected and found his wife in bed with a strange man.
'What are you two doing?" he bellowed.
"See what I mean?" said the wife to her lover. "A schnook! "
The Bravermans married off their last daughter and decided to sell their house and move into a furnished apartment.
Mr Braverman showed his wife the apartment he rented.
"I don't like it," said Mrs Braverman.
"Why not?" asked Mr Braverman.
"There are no curtains in the bathroom. Every time I take a bath the neighbors will be able to see me in the nude!"
"Don't worry," said her husband, "when the neighbors see you in the nude, they'll buy the curtains!"
"Ah, yes, my late wife was a most remarkable woman," the mild old Englishman told one of his cronies on a park bench in London. "A very religious woman," he continued. "Never missed a day in church and at home it was prayers and psalm-singing from morning to night."
"How did she come to die?" the friend inquired.
"I strangled her."
Nirdosh, you say: WHY DO I ALWAYS TRY TO CHANGE HIM?
Stop! Otherwise, if he strangles you, it will be difficult to save you. Every wife goes on trying to change the husband; that is a subtle strategy to dominate. It is a condemnation: "You are wrong and you have to be put right." And husbands can't defend themselves because they do a few things which they themselves think are bad, so they can't defend themselves.
For example, they smoke and they themselves say that it is wrong, so the wife goes on nagging, "Stop smoking!" In fact, the more she nags, the more the husband has to smoke because he becomes more nervous. And when he is nervous, there is no other escape than smoking. If he does not smoke, he will strangle the wife! So he strangles a cigarette, or he starts chewing gum; otherwise he will chew the wife! He has to do something just to keep himself engaged so that this moment of anger passes by.
And the wife has a good point there: she is just doing it for your sake -- for your health, for you to live a long life. And the husband wants to die as soon as possible! With this woman... to live a long life! He goes on smoking more in the hope that smoking really does kill!
He drinks and you are against it -- and he is against himself because the whole atmosphere is that he has been told it is wrong and he has accepted the idea. So he cannot say that he is right -- he has no guts to say that he is right. He has to accept that the wife is right. And wives don't smoke, they don't drink, they don't gamble, they don't do anything wrong. They are so saintly!
That is one thing good about being saintly: you can torture everybody! In fact, if you cannot torture everybody you will not be a saint at all -- the whole joy is lost!
Wives are very holy and very religious for the simple reason that they can torture the husbands, they can torture the children, they can torture everybody. They are so holy! In comparison to them, everybody is a sinner.
The husband comes home shaking, trembling. He knows that he is doing wrong things. And there is nothing wrong in smoking! There is nothing wrong if you drink once in a while; it is absolutely human. Have you ever seen any animal smoking? That makes you distinct! Otherwise, what is distinctive about you? Have you seen any animal drinking, going to the pub, carrying bottles of beer? That makes you human! There is nothing wrong in it.
Just the other day I received a letter. One woman from Vinoba Bhave's ashram had come to see our ashram.... She could not see anything else. She writes that she had no time to come and listen to the lecture, no time to participate in the meditations, but she had enough time to go to the Blue Diamond and to other hotels to see what sannyasins are eating. She writes: "I have found that sannyasins are not all vegetarians and they also drink. And, Osho, you should stop them from doing this because if they are religious, if they are meditators, how can they be non-vegetarians and how can they drink?"
I don't see that there is any problem. Jesus used to drink, and he was religious -- as religious as Buddha -- in fact, a little more religious, because Buddha must have been a little afraid that if he drank, his religiousness might be lost. Jesus must have been absolutely certain about his religiousness: that a little drink here and there did not make much difference. And, as far as alcohol is concerned, it is absolutely vegetarian -- nothing wrong in it!
But the woman took note of these things. In the first place, a woman; in the second place, coming from a Gandhian ashram... so, doubly wrong! That was all that she could find.
Mohammed was not a vegetarian, neither was Ramakrishna a vegetarian. And I don't think that Krishna was a vegetarian or Rama was a vegetarian or the seers of the Upanishads were vegetarians or the rishis of the Vedas were vegetarians. They were not vegetarians, and still they attained to the ultimate. So just what you eat and what you drink can't make much difference.
And I am not telling you to eat meat. I am simply telling you that if it is possible it is cleaner not to eat meat. But it has nothing spiritual about it. It is aesthetic not to eat meat, it is poetic not to eat meat, but it has nothing religious about it. And I am not telling you to become drunkards, but I cannot say that it is unspiritual; once in a while, getting a little ecstatic from a little drink is perfectly okay and human.
My whole approach is human. I don't want you to become sad and serious holy people. We are tired of all these saints!
Please, Nirdosh, don't try to change him. Love means acceptance, accepting the other as he is. These are the ways of hate.... Trying to change someone is not love. And don't be after him. He has not done anything wrong in getting married to you! Don't make him suffer too much. He has not done anything wrong, so why punish him so much? Give him freedom. And in giving freedom you will find your freedom too, because we can get freedom only if we give freedom.
And when two persons give freedom to each other, then only can love grow. In absolute freedom, absolute love grows. And when love and freedom are together, their beauty is immense.
My sannyasins have to live freedom, love, meditation, bliss. Drop all these wrong patterns of creating misery for each other.
Next: Chapter 6: Absolute Love In Absolute Freedom, Question 4
Energy Enhancement Enlightened Texts Zen Walking in Zen, Sitting in Zen
Chapter 6:
Osho - Talks on Zen: Walking in Zen, Sitting in Zen, Chapter 6: Absolute Love In Absolute Freedom, Question 1, WHY DO I WANT TO WAKE UP WHEN, AS YOU SAY, AWAKENING ONLY HAPPENS WHEN I AM NOT? THIS SEEMS VERY PARADOXICAL at energyenhancement.org
Osho - Talks on Zen: Walking in Zen, Sitting in Zen, Chapter 6: Absolute Love In Absolute Freedom, Question 2, PLEASE COMMENT ON THESE WORDS OF YOKA: BY ZAZEN WE CAN OBTAIN DIRECTLY THE ULTIMATE TRUTH. THE SCHOLARS LIKE TO TEACH OTHERS BUT HAVE NO DEEP CONVICTIONS THEMSELVES. ONCE YOU HAVE REVEALED YOUR PREJUDICES YOU CAN SEE YOUR TRUE SELF. HOW CAN YOU WANDER OFF INTO EXTERNAL STRUGGLES? at energyenhancement.org
Osho - Talks on Zen: Walking in Zen, Sitting in Zen, Chapter 6: Absolute Love In Absolute Freedom, Question 3, WHY CAN I TAKE ALMOST EVERYTHING LIGHTLY EXCEPT MY HUSBAND, PRAVASI? WHY DO I FIGHT HIM SO? WHY DO I ALWAYS TRY TO CHANGE HIM? at energyenhancement.org
Osho - Talks on Zen: Walking in Zen, Sitting in Zen, Chapter 6: Absolute Love In Absolute Freedom, Question 4, WHY ARE YOU SO MUCH AGAINST KNOWLEDGE? at energyenhancement.org
Osho - Talks on Zen: Walking in Zen, Sitting in Zen, Chapter 6: Absolute Love In Absolute Freedom, Question 5, WHY DO THE JAINA MONKS LIVE NAKED? at energyenhancement.org
Osho - Talks on Zen: Walking in Zen, Sitting in Zen, Chapter 6: Absolute Love In Absolute Freedom, Question 6, WHENEVER I GET OFF ON THE JOKES YOU CRACK, UNDERNEATH MY LAUGHTER I GET RUN OVER BY A BULLDOZER AND END UP FEELING LIKE A MASHED POTATO! HOW LONG CAN AN OVER- AND OVER-MASHED POTATO SURVIVE? at energyenhancement.org
Osho - Talks on Zen: Walking in Zen, Sitting in Zen, Chapter 6: Absolute Love In Absolute Freedom, Question 7, I WORK FOR THE SHREE RAJNEESH ASHRAM, POONA INDIA. PLEASE... TELL ME A JOKE! at energyenhancement.org