OSHO
ZEN
WALKING IN ZEN, SITTING IN ZEN
Chapter 6: Absolute Love In Absolute Freedom
Question 4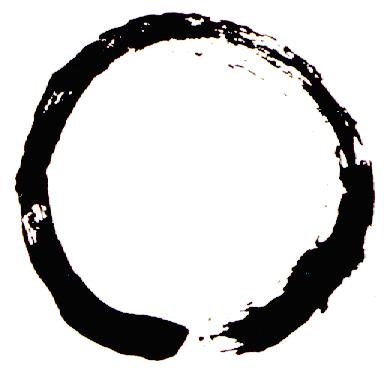 Energy Enhancement Enlightened Texts Zen Walking in Zen, Sitting in Zen
The fourth question
Question 4
OSHO,
WHY ARE YOU SO MUCH AGAINST KNOWLEDGE?
Pragito,
KNOWLEDGE IS DESTRUCTIVE of something immensely valuable in you: it destroys your wonder. And it is through wonder that one becomes aware of God, not through knowledge. You need wondering eyes like small children. You need the capacity to feel awe before the sunrise, before the sky full of stars, before a roaring ocean. If you cannot feel awe you cannot feel God, because God is a mystery and he is available only to those who are capable of feeling awe, who are capable of being mystified.
Knowledge destroys wonder, destroys the capacity to feel awe. It makes you capable of explaining away everything. It takes away all poetry from life. It takes away all meaning from life. The knowledgeable person is never surprised by anything. He has explanations for everything -- why should he be surprised? And, in fact, no explanation is true. Explanations don't explain anything at all. The mystery remains. The mystery is infinite.
But the knowledgeable person becomes so burdened by his knowledge that he loses the mirror-like quality of reflecting the beauty, the benediction, the dance, the ecstasy of existence.
Hence I am against knowledge, because I am in favor of knowing. Knowing is a totally different phenomenon. Knowing means innocence, knowledge means cleverness, knowledge is cunning. Knowing is simply a heart phenomenon, knowledge is a head thing. Knowledge means you have a lot of information, you have gathered much information in your memory; your memory has become a bank. Your memory is nothing but a biocomputer. It does not make you wise -- no, not at all; you can repeat only that which has been put into your memory in the first place. Memory can never give you any original experience, any original insight. It takes away many things and gives you nothing -- except that you feel more egoistic because you think you know.
Strolling through the card room of a business club, Stimson was surprised to see three men and an Airedale terrier playing poker. Pausing to watch, he commented on the extraordinary performance of the dog.
"He's not so smart," said the Airedale's owner. "Every time he gets a good hand he wags his tail!"
Perkins dropped over to visit Nelson, a new neighbor. They were sitting in the den talking, when a dog came in and asked if anyone had seen the SUNDAY TIMES. He was handed the newspaper and left.
"That's remarkable," exclaimed Perkins. "A dog that reads!"
"Oh, don't let him fool you," said Nelson. "He just looks at the comics."
Dixon, seated in a movie theater, noticed that the man in front of him had his arm around the neck of a huge Afghan hound that occupied the seat next to him.
The dog was watching the picture with obvious understanding for he snarled softly when the villain spoke and yelped joyously at the funny lines.
Dixon leaned over and tapped the man in front of him on the shoulder. "Excuse me, but I can't get over your dog's behavior."
"Yeah, I'm surprised too," said the man. "He hated the book."
The knowledgeable person becomes absolutely incapable of experiencing surprise, of experiencing the mysterious, the miraculous. Even if God stands in front of him he will say, "So what?" Nothing can surprise him, hence nothing delights him.
Jesus says, "Unless you are like small children you will not enter into the kingdom of God."
Knowledge has to be put aside so that you can reclaim again those beautiful moments of your childhood when you were running after butterflies and you were collecting seashells and colored stones on the seashore, and you were thinking that you had found a treasure. Those colored stones were far more significant to you than Kohinoors. You have to regain that fairyland. You again have to look with those eyes at the world; then it is full of God. Then the birds singing, and a distant call of the cuckoo, and the flowers... then everything is so wonderful that wherever you look, wherever you move, you would like to give thanks, you will feel grateful. You would like to kneel down on the earth and pray. You will not need to go to any church or to any temple; there is no need. The whole existence becomes His temple -- it is His temple.
Pragito, I am against knowledge because knowledge hinders your wisdom. Unless you put the knowledge aside, your nature cannot explode into intelligence. Put the knowledge aside and you will be in for a great surprise: you start behaving in a different way, in a spontaneous way.
Knowledge is ready-made; it keeps you tethered to the past. Hence all your responses are out of date, are never to the point, are always falling short, are never adequate, can never be adequate. Life goes on changing every moment, it is always new. And your response is not a response, it is a reaction; it comes from the past. You have a ready-made answer. You have not even looked at the situation and you have repeated the readymade answer like a gramophone record.
Hence you lag behind life. And if you lag behind life you can't have blissfulness in your being. You will always feel you are missing, you will always feel something is missing. And what is that something? You are not in step with life. You will always dream that you are rushing and running towards a station; by the time you reach it, the train is moving away from the platform. That dream is symbolic: that simply shows that you are never alive to the moment, you are always late. It is because of your past, because you think you already know the answers. Hence you never listen to the questions, you never listen to the situation that is confronting you.
A Zen story:
Two temples were traditionally antagonistic to each other. Both priests had a small boy to run errands and both priests told the boys, "Don't talk to the boy from the other temple. We are enemies!" They were afraid that boys being, after all, boys they may start becoming friendly to each other. If the priests had not said anything they may not have thought about it, but when they insisted that they should not talk to each other, of course, the temptation was too great.
So one day, one boy asked the other boy when they met on the road, "Where are you going?"
The other boy said, "Wherever the wind takes me."
Listening to philosophical discussions and discourses, he had also become philosophical.
The other boy was almost dumb. He could not think what to say now. And then he thought, "My Master is right -- these people are dangerous! I am asking a simple question,'Where are you going?' and he is talking metaphysics!"
He went back. He told the Master, "I am sorry that I didn't obey you, but this has happened."
The Master said, "This is very bad -- we have to defeat him! It has never been so. We have always been victorious in every argument with the other temple. So tomorrow you ask him again, Where are you going?' and when he says, Wherever the wind takes me,' ask him,'And if the wind is not blowing at all, then?' "
The boy was very happy! He arrived a little earlier, stood there, waited, and repeated many times what he was going to say to become perfectly clear about it.
The other boy came and he asked,'Where are you going?"
And the other boy said,'Wherever my feet take me."
Now the answer was irrelevant; whatsoever he had prepared was meaningless. He was again at a loss. He asked the Master again.
The Master said, "Those people are cunning and crafty! Now, whenever he says,'Wherever my feet take me,' you ask him,'If you were born paralyzed, then what?' "
Again the boy came. He asked,'Where are you going?"
And the boy said, "I am going to fetch vegetables."
Life is like that. You come with a prepared question and it changes, it says, "I am going to fetch vegetables." No prepared answer is going to help. Knowledge is not going to help as far as life is concerned. The knowledgeable person is almost a dead person; he lives in his grave.
Come out of your graves! Live more spontaneously, more responsibly. Respond to the moment. Listen to the moment and act accordingly. Then your act will be total because it will arise out of the present; it will reflect the actual situation. It will be really meaningful, significant, satisfying, fulfilling. And you will find that you are no longer missing. You are in step with life, you are in harmony with life.
Innocence is always in harmony with life. And to be harmonious is to be enlightened. To be harmonious is the only way to know the ultimate truth.
Next: Chapter 6: Absolute Love In Absolute Freedom, Question 5
Energy Enhancement Enlightened Texts Zen Walking in Zen, Sitting in Zen
Chapter 6:
Osho - Talks on Zen: Walking in Zen, Sitting in Zen, Chapter 6: Absolute Love In Absolute Freedom, Question 1, WHY DO I WANT TO WAKE UP WHEN, AS YOU SAY, AWAKENING ONLY HAPPENS WHEN I AM NOT? THIS SEEMS VERY PARADOXICAL at energyenhancement.org
Osho - Talks on Zen: Walking in Zen, Sitting in Zen, Chapter 6: Absolute Love In Absolute Freedom, Question 2, PLEASE COMMENT ON THESE WORDS OF YOKA: BY ZAZEN WE CAN OBTAIN DIRECTLY THE ULTIMATE TRUTH. THE SCHOLARS LIKE TO TEACH OTHERS BUT HAVE NO DEEP CONVICTIONS THEMSELVES. ONCE YOU HAVE REVEALED YOUR PREJUDICES YOU CAN SEE YOUR TRUE SELF. HOW CAN YOU WANDER OFF INTO EXTERNAL STRUGGLES? at energyenhancement.org
Osho - Talks on Zen: Walking in Zen, Sitting in Zen, Chapter 6: Absolute Love In Absolute Freedom, Question 3, WHY CAN I TAKE ALMOST EVERYTHING LIGHTLY EXCEPT MY HUSBAND, PRAVASI? WHY DO I FIGHT HIM SO? WHY DO I ALWAYS TRY TO CHANGE HIM? at energyenhancement.org
Osho - Talks on Zen: Walking in Zen, Sitting in Zen, Chapter 6: Absolute Love In Absolute Freedom, Question 4, WHY ARE YOU SO MUCH AGAINST KNOWLEDGE? at energyenhancement.org
Osho - Talks on Zen: Walking in Zen, Sitting in Zen, Chapter 6: Absolute Love In Absolute Freedom, Question 5, WHY DO THE JAINA MONKS LIVE NAKED? at energyenhancement.org
Osho - Talks on Zen: Walking in Zen, Sitting in Zen, Chapter 6: Absolute Love In Absolute Freedom, Question 6, WHENEVER I GET OFF ON THE JOKES YOU CRACK, UNDERNEATH MY LAUGHTER I GET RUN OVER BY A BULLDOZER AND END UP FEELING LIKE A MASHED POTATO! HOW LONG CAN AN OVER- AND OVER-MASHED POTATO SURVIVE? at energyenhancement.org
Osho - Talks on Zen: Walking in Zen, Sitting in Zen, Chapter 6: Absolute Love In Absolute Freedom, Question 7, I WORK FOR THE SHREE RAJNEESH ASHRAM, POONA INDIA. PLEASE... TELL ME A JOKE! at energyenhancement.org