OSHO
ZEN
WALKING IN ZEN, SITTING IN ZEN
Chapter 6: Absolute Love In Absolute Freedom
Question 6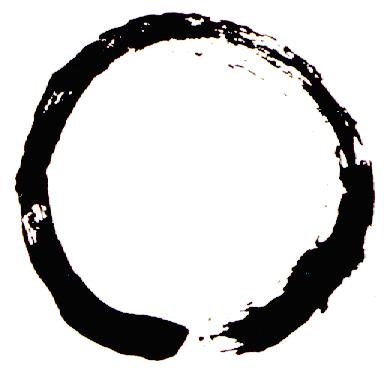 Energy Enhancement Enlightened Texts Zen Walking in Zen, Sitting in Zen
The sixth question
Question 6
OSHO, WHENEVER I GET OFF ON THE JOKES YOU CRACK, UNDERNEATH MY LAUGHTER I GET RUN OVER BY A BULLDOZER AND END UP FEELING LIKE A MASHED POTATO! HOW LONG CAN AN OVER- AND OVER-MASHED POTATO SURVIVE?
Anand Bhagawati,
Have you survived yet? Are you still there?
The distraught woman went to the hospital and said "It is my husband -- he was run over by a steam roller. Could you tell me which ward he's in?"
The nurse said, "Ah, he must be the one who is in wards four, five and six!"
Here you see all mashed potatoes! It is very difficult to know who is who -- just orange potatoes!
Your question is coming a little too late, Bhagawati. You are finished already! Now nothing can be done. You can't put a mashed potato back together again. That is impossible!
Next: Chapter 6: Absolute Love In Absolute Freedom, Question 7
Energy Enhancement Enlightened Texts Zen Walking in Zen, Sitting in Zen
Chapter 6:
Osho - Talks on Zen: Walking in Zen, Sitting in Zen, Chapter 6: Absolute Love In Absolute Freedom, Question 1, WHY DO I WANT TO WAKE UP WHEN, AS YOU SAY, AWAKENING ONLY HAPPENS WHEN I AM NOT? THIS SEEMS VERY PARADOXICAL at energyenhancement.org
Osho - Talks on Zen: Walking in Zen, Sitting in Zen, Chapter 6: Absolute Love In Absolute Freedom, Question 2, PLEASE COMMENT ON THESE WORDS OF YOKA: BY ZAZEN WE CAN OBTAIN DIRECTLY THE ULTIMATE TRUTH. THE SCHOLARS LIKE TO TEACH OTHERS BUT HAVE NO DEEP CONVICTIONS THEMSELVES. ONCE YOU HAVE REVEALED YOUR PREJUDICES YOU CAN SEE YOUR TRUE SELF. HOW CAN YOU WANDER OFF INTO EXTERNAL STRUGGLES? at energyenhancement.org
Osho - Talks on Zen: Walking in Zen, Sitting in Zen, Chapter 6: Absolute Love In Absolute Freedom, Question 3, WHY CAN I TAKE ALMOST EVERYTHING LIGHTLY EXCEPT MY HUSBAND, PRAVASI? WHY DO I FIGHT HIM SO? WHY DO I ALWAYS TRY TO CHANGE HIM? at energyenhancement.org
Osho - Talks on Zen: Walking in Zen, Sitting in Zen, Chapter 6: Absolute Love In Absolute Freedom, Question 4, WHY ARE YOU SO MUCH AGAINST KNOWLEDGE? at energyenhancement.org
Osho - Talks on Zen: Walking in Zen, Sitting in Zen, Chapter 6: Absolute Love In Absolute Freedom, Question 5, WHY DO THE JAINA MONKS LIVE NAKED? at energyenhancement.org
Osho - Talks on Zen: Walking in Zen, Sitting in Zen, Chapter 6: Absolute Love In Absolute Freedom, Question 6, WHENEVER I GET OFF ON THE JOKES YOU CRACK, UNDERNEATH MY LAUGHTER I GET RUN OVER BY A BULLDOZER AND END UP FEELING LIKE A MASHED POTATO! HOW LONG CAN AN OVER- AND OVER-MASHED POTATO SURVIVE? at energyenhancement.org
Osho - Talks on Zen: Walking in Zen, Sitting in Zen, Chapter 6: Absolute Love In Absolute Freedom, Question 7, I WORK FOR THE SHREE RAJNEESH ASHRAM, POONA INDIA. PLEASE... TELL ME A JOKE! at energyenhancement.org