OSHO
ZEN
WALKING IN ZEN, SITTING IN ZEN
Chapter 8: The Head And The Heart
Question 2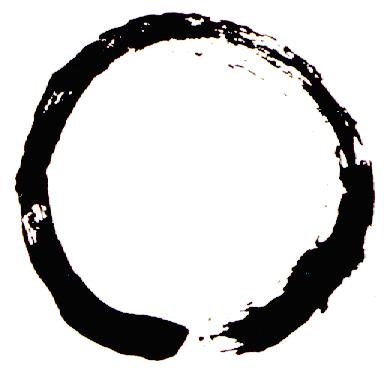 Energy Enhancement Enlightened Texts Zen Walking in Zen, Sitting in Zen
The second question
Question 2
OSHO,
I BELONG TO THE LEGAL PROFESSION AND HAVE A VERY LEGAL MIND. CAN I ALSO BECOME A SANNYASIN?
Devakar,
SANNYAS PLACES NO CONDITIONS ON YOU. Everybody is welcome -- sinner and saint, legal experts, lawbreakers, virtuous people, criminals -- all are welcome. Sannyas makes no precondition, although it will be a little difficult for you. But that is your problem, not my problem. If you belong to the legal profession and have a very legal mind then it is going to be a little difficult for you. So what? Accept it as a challenge! Let it be difficult! In fact, the more difficult it is, the more challenging it is, the more interesting, intriguing it should be, the more attractive it should be. When something is very simple, who wants to do it? When something is difficult it provokes a challenge in you, it provokes intelligence in you.
It is difficult, certainly difficult for a person who has a legal mind because a legal mind means a cunning mind. It is not necessarily intelligent; in fact, if it is intelligent it will not be cunning. Cunningness is a poor substitute for intelligence. And the legal profession is the most cunning profession in the world.
It is known that Jesus moved with drunkards and gamblers and even a prostitute, but I have not heard that he moved with legal experts. In fact, the Jewish rabbi is nothing but a legal expert because the Jewish religion is more or less law and less of a religion. It is more or less a legal code. It does not have much metaphysics, it does not have great flights; it is very earthly. It tells you in detail what to do and what not to do. Those ten commandments -- that may have been the beginning of the legal profession.
You can become a sannyasin. Even if the desire has arisen in you there seems to be a spark of intelligence. Behind all your cunningness there must be a little fire still left.
Devakar, don't be worried. Come into this orange fire -- it burns everything; it will burn you too. It consumes everything; it will consume the legal expert too -- but only if you are ready to be consumed, if you are ready to drop your cunningness, because that will have to be dropped. Not that I say it is a condition, but as you become a sannyasin and as you move into meditation you will start becoming more and more intelligent and then, naturally, as a by-product, cunningness disappears.
If the legal profession disappears from the world, ninety percent of cunningness will disappear with it. It is the people who know the law who go on creating confusion.
One of my Vice-Chancellors was a great law expert, a world-renowned law expert. He used to tell again and again that once it happened that he was fighting a case for an Indian maharajah in the Privy Council. And he was such a drunkard... on the last night he had drunk too much, the hangover was still there, so he forgot whether he was against the maharajah or for the maharajah. So for one hour he spoke against the maharajah! The maharajah was perspiring, his assistants were trembling: "What is he doing?" And in the tea break they told him, "What have you done? You have destroyed our client! Now there is no way to save him."
He said, "What has happened?"
"You have been speaking against our own client!"
He said, "Don't be worried, there is still time."
And then when the court started again he said, "You heard me, Your Honor, for one hour. Thank you for your patience, because I was only giving all those arguments that are possible from the opposite side. Now I will defend my client."
And he destroyed his own arguments and won the case!
The legal expert has no dedication to truth, he does not care about truth, he simply cares about whosoever pays the money. He is far worse than a prostitute. The prostitute only sells her body and the legal expert sells his mind. He is ready to be purchased by anybody -- whosoever is ready to pay the price. He does not care about what is right and what is wrong.
But if you become a meditator you will start caring about what is right and what is wrong. Not that you will have to, not that it is a commandment, not that it is something like a character that has to be cultivated; it happens naturally that cunningness starts disappearing.
So you have to be alerted. You can become a sannyasin; there is no problem for me -- I never ask anybody, "Who are you?" If you want to take sannyas I give you sannyas, unconditionally. Out of my love I give you sannyas, out of my respect for you I give sannyas. I respect each and every individual because to me each and every individual represents God, godliness. Even if the god has fallen very low and has become a legal expert, still the god is a god! Even in your fallen state, Devakar, I respect you, I will give you sannyas. It is for you to decide, because this is risky -- risky for you, for your profession.
In the days of the Raj in India, a British soldier was expected to do his duty and very little else. Any display of human weakness by the troops was regarded as letting the side down in front of the natives.
So naturally, the new commanding officer was very worried when an angry crowd of Hindus approached the barracks, complaining that one of their sacred cows had been outraged by an infantryman. They demanded an immediate court martial.
"Don't worry, sir," said an experienced law expert. "Our man is bound to get off. This cow has a very bad reputation -- it has already been cited in seven previous cases."
You get the idea?
You will have to drop such legal expertise, you will have to drop such cunning approaches. You will have to become more human. But these are the consequences of meditation; nothing is imposed here.
Just the other day I was reading an article written by a bishop in THE TIMES against me. He says: "Beware of this man." He quotes me: "This man says,'Character is the concern of the stupid. The really intelligent people are only concerned with consciousness.' " He is quoting me to make people beware because this is a dangerous statement. He says: "Rather than publishing articles on this man, THE TIMES should publish more articles on Mother Teresa of Calcutta, who teaches character. And character is the only thing, the real thing."
Character is not the real thing at all. But the poor bishop has not been able to understand what I have been saying. He does not understand the consequences of consciousness. Character is a consequence of consciousness. If character comes out of your consciousness then it has a beauty of its own; if it is just imposed from the outside then it is ugly. But that's what Christians are doing all over the world -- and Hindus and Mohammedans; they are all in the same boat.
My whole concern is consciousness. I teach you how to be more conscious because I know one thing for certain: that if you are more conscious your character will change of its own accord. A conscious person lives in a totally different way: he is more compassionate. Mother Teresa of Calcutta is not compassionate -- she behaves compassionately but is not compassionate. All her compassion is nothing but a means to reach to heaven. And to reduce compassion to a means is ugly; compassion is an end unto itself.
An ancient Taoist parable says:
A man fell into a well. He started shouting loudly, "Save me! I am drowning!"
A Buddhist monk passed by. He looked in the well and he said, "Be calm, be quiet, don't be disturbed. Life is a flux. It comes, it goes. And remember what Gautam the Buddha has said: It is all dream. Your drowning is a dream, my seeing is a dream. Don't shout. And even if you are saved, what is the point? Sooner or later you will have to die, so why not now? Why postpone it? Die silently, peacefully, so that you are not born again. Get out of the wheel of birth and death!"
The man was aghast. He said, "What nonsense you are talking! You can sermonize later on. First take me out! This is no time to teach me great philosophy!"
But the Buddhist said, "I cannot be distracted by things. The Buddha has said:'Walk on undistracted.' Good-bye." And he walked on undistracted!
Then a Confucian monk looked in the well, and the man said, "Now please save me. Don't waste time!"
And the Confucian monk said, "Do you know what the Master has said? Confucius has said that each well should have a protective wall around it. Don't be worried. I will create a great movement all over the country so that no well is unprotected like this."
The man said, "But that is not going to save me!"
The Confucian monk said, "It is not a question of individuals. The Master says the question is always of the society, the question is of the future. Think of the future and think of the society. Don't be so selfish!"
And he went into the marketplace and started teaching the people: "Look at this example of what is happening. Our Master has already said that each well should have a protective wall. He is always right, but people have not listened to the Master and they are suffering."
Then a Christian missionary looked into the well and the man said, "It seems my death is certain. Today no layman is coming to the side of the well! Now you will teach me your gospel!"
But the Christian said, "Don't be worried." Out of his bag he pulled a rope, threw the rope in, told the man to tie the rope around his waist and he would pull him out. The man was surprised -- no metaphysics, no religion. He was pulled out, he was very thankful. He fell at his feet and he said, "You are the only really religious person! But only one curiosity -- how come you were carrying a rope in your bag?"
He said, "We always keep all kinds of arrangements with us. Who knows what opportunity will arise to serve? -- because service is religion and it is through serving people that one can reach to heaven. I am not concerned with you," said the missionary, "my concern is with my own place in heaven. Now I have scored! In fact, I am grateful to you. Go on falling in! Help us poor missionaries to serve you. Go on teaching that to your children and don't listen to these Confucian people who say that every well needs a wall to protect it. If every well has a wall, nobody will fall in and then how are we going to save people? And without saving people there is no way to heaven. Go on falling into wells, go on making wells without walls. Teach your children to fall in, because unless we serve you there is no way to God!"
Don't laugh at it -- this is the real situation. Just think: if there were no poverty in India, no orphans, no paralyzed people, no people suffering from leprosy, where would Mother Teresa of Calcutta be? Then no Nobel Prize either! These people are needed to create a Mother Teresa. These missionaries will not like a world where all are rich, happy.
Bertrand Russell used to say -- and I agree with him absolutely -- that much of religion will disappear if the world becomes rich, people are healthy, people live long. lives, people's lives are joyous; much of religion will disappear. It is true because much of religion depends on all these things; particularly Christianity depends on all these things.
Now, that bishop in London is saying that Mother Teresa is doing great work. But how will you do great work if poor people are no longer there, if blind people are not there, if lepers are not there? What are you going to do? The missionaries will be at a loss! You have to keep this world in the same misery and mess as it is in. Just think of the poor missionaries, otherwise they will be nowhere.
My concern is certainly with consciousness, not with character. My concern is to make you more aware, alert, and out of that alertness whatsoever happens is good. If out of that alertness service happens it is good, if love happens it is good, if compassion happens it is good, if sharing happens it is good, because out of that awareness evil is impossible.
Devakar, you are welcome. I am not concerned with what you are doing. My whole concern is with your being, not with your doing.
Next: Chapter 8: The Head And The Heart, Question 3
Energy Enhancement Enlightened Texts Zen Walking in Zen, Sitting in Zen
Chapter 8:
Osho - Talks on Zen: Walking in Zen, Sitting in Zen, Chapter 8: The Head And The Heart, Question 1, HOW IS IT POSSIBLE THAT GURDJIEFF NEEDED ANOTHER HEAD, AN OUSPENSKY, TO WORK ON A THIRD PSYCHOLOGY, THE PSYCHOLOGY OF THE BUDDHAS, WHILE YOU WORK BY YOURSELF AND YOU CAN BE BOTH IN THE STATE OF MIND AND NO-MIND? at energyenhancement.org
Osho - Talks on Zen: Walking in Zen, Sitting in Zen, Chapter 8: The Head And The Heart, Question 2, I BELONG TO THE LEGAL PROFESSION AND HAVE A VERY LEGAL MIND. CAN I ALSO BECOME A SANNYASIN? at energyenhancement.org
Osho - Talks on Zen: Walking in Zen, Sitting in Zen, Chapter 8: The Head And The Heart, Question 3, NO! NO! I DON'T GET IT! BREECHES? ROAR? WHAT? AM I JUST DUMB OR SOMETHING? at energyenhancement.org