OSHO
ZEN
WALKING IN ZEN, SITTING IN ZEN
Chapter 8: The Head And The Heart
Question 3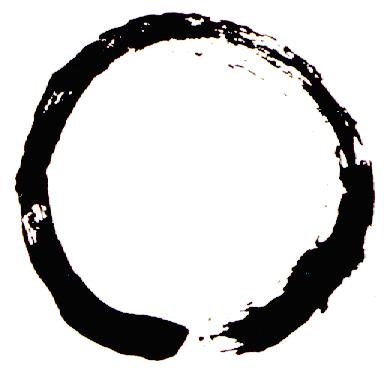 Energy Enhancement Enlightened Texts Zen Walking in Zen, Sitting in Zen
And the last question
Question 3
OSHO,
NO! NO! I DON'T GET IT! BREECHES? ROAR? WHAT? AM I JUST DUMB OR SOMETHING?
Prem Katina,
NEITHER ARE YOU DUMB nor "something". Either you are British or you must have been British in your past life!
A seventy-five-year-old British field marshal tells his adjutant to bring his brigade to attention and announces: "Gentlemen, I am proud to tell you that at 08.30 hours, Greenwich Mean Time, my wife gave birth to a seven-and-a-half-pound baby boy! Gentlemen, I thank you!"
Katina, get it?
This very proper Englishman walks into a pet shop. As he closes the door behind him he hears a voice welcoming him, "I know something about you! I know something about you!"
Embarrassed, he looks around and finds that it is but a parrot. Impressed, he asks to buy the bird.
"So sorry, sir," replies the owner, "I cannot sell it. But I can sell you a couple of eggs which after incubation will give you the same breed."
The man buys the eggs, takes them home and puts them in the incubator. After ten days two little ducklings crawl out of the eggshells. Furious, he goes back to the shop to complain. As he enters he hears, "I know something about you! I know something about you!"
Next: Chapter 9: To Enjoy Life Is Bliss, Question 1
Energy Enhancement Enlightened Texts Zen Walking in Zen, Sitting in Zen
Chapter 8:
Osho - Talks on Zen: Walking in Zen, Sitting in Zen, Chapter 8: The Head And The Heart, Question 1, HOW IS IT POSSIBLE THAT GURDJIEFF NEEDED ANOTHER HEAD, AN OUSPENSKY, TO WORK ON A THIRD PSYCHOLOGY, THE PSYCHOLOGY OF THE BUDDHAS, WHILE YOU WORK BY YOURSELF AND YOU CAN BE BOTH IN THE STATE OF MIND AND NO-MIND? at energyenhancement.org
Osho - Talks on Zen: Walking in Zen, Sitting in Zen, Chapter 8: The Head And The Heart, Question 2, I BELONG TO THE LEGAL PROFESSION AND HAVE A VERY LEGAL MIND. CAN I ALSO BECOME A SANNYASIN? at energyenhancement.org
Osho - Talks on Zen: Walking in Zen, Sitting in Zen, Chapter 8: The Head And The Heart, Question 3, NO! NO! I DON'T GET IT! BREECHES? ROAR? WHAT? AM I JUST DUMB OR SOMETHING? at energyenhancement.org