OSHO
ZEN
WALKING IN ZEN, SITTING IN ZEN
Chapter 9: To Enjoy Life Is Bliss
Question 10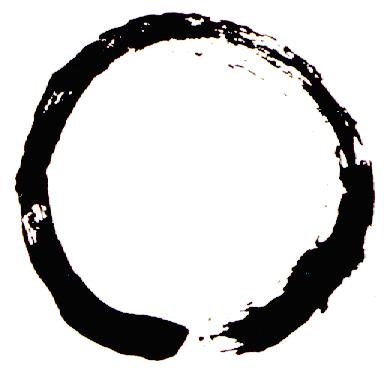 Energy Enhancement Enlightened Texts Zen Walking in Zen, Sitting in Zen
The tenth question
Question 10
OSHO, YOU SAID THAT THERE IS A RUSSIAN HERE. WHAT DO YOU THINK OF RUSSIANS? WILL THERE BE A THIRD WORLD WAR?
Anand Devendra,
RUSSIANS ARE BEAUTIFUL PEOPLE but they are victims of a very stupid philosophy, of a very stupid political ideology. The people are beautiful but they are dominated by the most ugly regime ever.
A few of my sannyasins in Russia -- of course they are underground sannyasins -- have sent me a few jokes. Just the other day I received them. They have been translating jokes, Newsletters, SANNYAS and circulating them underground. They gather once in a while to listen to a tape, to meditate. And they have been hearing so many jokes about everybody that they must be feeling that I am not paying any attention to them, so they have sent me two beautiful jokes.
First:
A man goes into a food shop in Moscow and asks for two kilos of meat. As usual, the shop-girl answers, "No meat today, Comrade."
"No meat!" he shouts. "No meat! They haven't got any meat!" He runs into the street with both arms raised, shouting at the top of his voice, "No meat! No meat! They haven't got any meat!" Then on he continues down the street shouting at everyone, "They haven't got any meat! No meat!"
He makes such a noise that the police come running. They see him shouting his head off, immediately arrest him and take him off to prison. In his cell he continues to cry out as he shakes the bars, "No meat! They haven't got any meat!"
"We'll have to teach this chap a lesson," says the prison officer. "Take him out into the yard and pretend you're going to shoot him. That'll soon shut him up!"
So the guard marches the man, still shouting, into the yard. They line him up against the wall, load the rifles with empty cartridges, take aim and fire.
There are a few seconds' silence and then suddenly the cry goes up. "No bullets! No bullets! They haven't got any bullets either!"
And the second:
A Swede, a Pole and a Russian met together and naturally their conversation got round to sex.
"Sex in Sweden," said the Swede, "is a group of people getting together in someone's flat and having an orgy."
"Sex in Poland," said the second man, "is a group of people watching a program on TV about people having an orgy in a flat in Sweden."
"What does sex mean in Russia?" they both asked the third man.
"Sex in Russia," said the man sadly, "is a group of people meeting someone from Poland who saw the TV program about the Swedish people having an orgy...."
They are beautiful people but under a rotten regime. They need to be freed -- they need to be freed from this violence, this dictatorship that is imposed on them against their will. But the imposers say this is for their own sake. In the beginning the communists used to say that the dictatorship was only a temporary phenomenon; soon it would disappear. Once socialism was established even the state would wither away, so what to say about dictatorship? But now sixty years have passed since the Revolution; just the contrary has happened: the state has become more and more powerful. There seems to be no sign of its ever withering away. It is the first time in the whole history of humanity that a state is so powerful that there is no possibility of any revolution against it. No people have been so crippled and paralyzed. Before there was always at least a possibility of rebelling against a regime. If it was too much you could always throw it away. But now for the first time it has happened: the Russian government is so powerful, so immensely powerful, that the individual is nothing.
And they have learned one thing: how to prevent a revolution from the very beginning, from the very seeds of revolution, so not even freedom of opinion is allowed. You are even afraid to talk to your own wife because, who knows? -- she may be an informer. Nobody knows about anybody. You are afraid to talk to your own children because they belong to the Young Communists' League and they inform against their parents. Only in Russia do walls have ears -- only in Russia. Everywhere else it is only a proverb, in Russia it is a reality. You cannot even think independently because to think independently you need certain things to be made available. If Marx had been born in Russia he would not have been able to write DAS KAPITAL because there is no British Museum where he could have gone and consulted all kinds of books.
My books cannot enter Russia legally. They enter illegally, but not legally. The government watches everything that comes in. For freedom of thought you need some kind of climate; that climate has been destroyed. And every child is conditioned according to the state religion -- communism is the state religion.
Russians are beautiful people as all people are beautiful. They deserve the love and sympathy and compassion and help of the whole world because there is only one possibility: if the free world helps them from the outside, only then they can be free; otherwise now, scientifically, technologically, the government is so powerful it is impossible to overthrow it, absolutely impossible to throw it. Even to talk about throwing it is enough and you will disappear; you will never be found again, no one will know where you have gone. Anybody who disagrees politically is immediately declared a mental case. According to their definition, according to their belief, only a madman can disagree with communism. How can a sane man disagree with communism? That's what fanaticism is. Even if the person is a Nobel prize-winner it does not matter -- if he disagrees about anything he is insane. Now, he is not even declared a political prisoner, he is not thrown in jail, because that has certain respect.
Jesus was crucified; that was respectful. At least they accepted him as a dangerous man. But if Jesus was born in Russia he would not be crucified, remember; they would simply declare him mad. They would give him electric shocks, not crucifixion. They would give him insulin shocks, they would operate on his brain, they would destroy his whole nervous system -- they would make him a wreck of a man. They would not kill him; that way they would look very compassionate. They would not crucify him; there is no need to crucify now. He would be put in a mental hospital where he would be given treatment along with the mad people; that would be far more dangerous.
Socrates being treated in a madhouse would be far more disrespectful. At least the Greeks were respectful: they poisoned him -- that's okay. If you don't agree with the man and the man is not ready to agree with you, you kill him! It seems perfectly okay. But to make him a madman and then torture him and slowly slowly destroy his whole mechanism of thinking, his whole brain system, to operate on his brain and do damage to his brain, that is ugly. That's what is happening in Russia.
Russians are beautiful people, Devendra, but they are living under a very ugly regime. And it is the responsibility of the whole of humanity to help them to be free of this big prison, these iron walls that surround them.
And you also ask me: WILL THERE BE A THIRD WORLD WAR?
It is impossible. A Third World War is not possible for the simple reason that science has given us so much technology to destroy each other that a Third World War means a total world war. A total world war means that nobody will be the survivor -- neither will there be any winner or any loser. For the first time war has lost all its meaning. It is not because of Buddha or Christ that the Third World War is not going to happen; it is because of scientific technology -- atom bombs, hydrogen bombs, super-hydrogen bombs, death rays. They have made it impossible. Unless we decide on a global suicide, a Third World War is impossible.
Small conflicts will go on happening because they are needed; they are an economic need. Sometimes in Vietnam, sometimes in Korea, sometimes in Israel, sometimes in Kashmir, sometimes in Afghanistan -- small wars, not a Third World War. Small wars have to happen, otherwise where are these big powers going to sell their weapons? And those weapons are accumulating and every day new developments are happening so their old weapons become out of date. Who is going to use them? They cannot use them; they cannot be used by themselves. Poor countries, backward countries, like India, Pakistan, Bangladesh, Afghanistan, Iran, these small countries can be sold out-of-date weapons. So these countries have to be continuously quarreling with each other -- small quarrels, lukewarm fights. The superpowers, America and Russia, need these wars to sell their weapons, otherwise their stockpile of weapons will be so great that they themselves will die under the burden. So these small wars are an absolute necessity.
And these backward countries are so foolish that they can't see the point, so somewhere or other a war erupts. One country starts purchasing weapons from America, another country starts purchasing weapons from Russia. Both are in a way in the same business. Those who can see, they can see they are partners -- they both need wars to continue somewhere or other. But they should not trigger a Third World War, no, because a Third World War means those two superpowers coming in conflict directly.
If Russia attacks America, then it will take only ten minutes for America to retaliate; or if America attacks Russia, it will take only ten minutes for Russia to retaliate. There will be only a ten-minute gap, that's all. If you think that is victory, then it is okay. After those ten minutes both are finished. In fact, if these superpowers come in conflict there is every possibility that people who are very primitive and living far away in the forests of South Africa or in the Himalayas, in Tibet, may be the only survivors. They will be the only people who will be benefited. For the first time their backwardness will pay; for the first time they will be the winners and the winners will be the losers. But that too is a far, far-away, remote possibility because a Third World War will trigger so much fire around the earth that there seems to be no possibility that anybody can survive. Not only human beings -- trees, birds, animals, all will be gone.
Hence I can say it categorically: there is not going to be any Third World War. With the Second World War, world wars were finished. Now there will be only small fights -- battles but not wars.
Next: Chapter 9: To Enjoy Life Is Bliss, Question 11
Energy Enhancement Enlightened Texts Zen Walking in Zen, Sitting in Zen
Chapter 9:
Osho - Talks on Zen: Walking in Zen, Sitting in Zen, Chapter 9: To Enjoy Life Is Bliss, Question 1, I HAVE BEEN HERE NOW FOR ALMOST TWO AND A HALF YEARS, BUT I STILL FEEL THAT SOMETHING IN MY LIFE GOES BASICALLY WRONG. EXCEPT FOR SHORT GLIMPSES, I AM UNABLE TO FIND ANY LASTING MEANING IN IT. MOST OF THE TIME I'M HANGING IN A BOTTOMLESS, QUITE FRIGHTENING, UNCOMFORTABLE 'NOWHERE.' WHAT IS WRONG? at energyenhancement.org
Osho - Talks on Zen: Walking in Zen, Sitting in Zen, Chapter 9: To Enjoy Life Is Bliss, Question 2, I JUST DECIDED TO TAKE SANNYAS BECAUSE I WANTED TO DO IT ANYWAY (DURING MY FIVE WEEKS OF BEING HERE). NOW INNER STRUGGLE STARTS AGAIN; I FEEL UNDER PRESSURE AND THAT IT WAS NOT A FREE DECISION AND DID NOT REALLY COME FROM MY HEART at energyenhancement.org
Osho - Talks on Zen: Walking in Zen, Sitting in Zen, Chapter 9: To Enjoy Life Is Bliss, Question 3, WHAT IS GAUTAM THE BUDDHA'S MESSAGE IN SHORT? at energyenhancement.org
Osho - Talks on Zen: Walking in Zen, Sitting in Zen, Chapter 9: To Enjoy Life Is Bliss, Question 4, I AM A FOOL. WHAT SHOULD I DO? at energyenhancement.org
Osho - Talks on Zen: Walking in Zen, Sitting in Zen, Chapter 9: To Enjoy Life Is Bliss, Question 5, YOU SAID TODAY THAT ALL WOMEN ARE ESSENTIALLY NUNS BUT THAT NO MEN ARE MONKS. BUT SINCE I CAME TO LIVE IN POONA MY SEXUAL ENERGY SEEMS TO HAVE DISAPPEARED -- I THINK I'M JUST TERRIFIED OF ALL THE VIBRANT, ALIVE WOMEN HERE! at energyenhancement.org
Osho - Talks on Zen: Walking in Zen, Sitting in Zen, Chapter 9: To Enjoy Life Is Bliss, Question 6, A FEW QUESTIONS... at energyenhancement.org
Osho - Talks on Zen: Walking in Zen, Sitting in Zen, Chapter 9: To Enjoy Life Is Bliss, Question 7, WHAT IS BEING OPEN? at energyenhancement.org
Osho - Talks on Zen: Walking in Zen, Sitting in Zen, Chapter 9: To Enjoy Life Is Bliss, Question 8, WHAT IS THE DIFFERENCE BETWEEN AN OPTIMIST AND A PESSIMIST? at energyenhancement.org
Osho - Talks on Zen: Walking in Zen, Sitting in Zen, Chapter 9: To Enjoy Life Is Bliss, Question 9, CAN I COUNT ON YOU TO KILL ME? at energyenhancement.org
Osho - Talks on Zen: Walking in Zen, Sitting in Zen, Chapter 9: To Enjoy Life Is Bliss, Question 10, YOU SAID THAT THERE IS A RUSSIAN HERE. WHAT DO YOU THINK OF RUSSIANS? WILL THERE BE A THIRD WORLD WAR? at energyenhancement.org
Osho - Talks on Zen: Walking in Zen, Sitting in Zen, Chapter 9: To Enjoy Life Is Bliss, Question 11, I AM LEAVING FOR ITALY. WOULD YOU PLEASE TELL ME A JOKE TO TELL TO THE ITALIANO? at energyenhancement.org