OSHO
ZEN
WALKING IN ZEN, SITTING IN ZEN
Chapter 9: To Enjoy Life Is Bliss
Question 2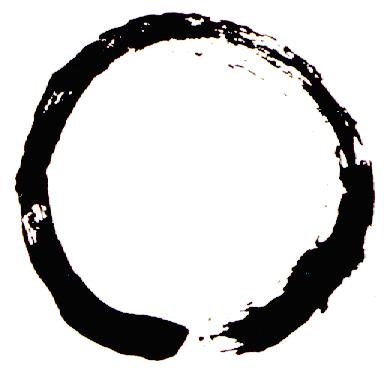 Energy Enhancement Enlightened Texts Zen Walking in Zen, Sitting in Zen
The second question
Question 2
OSHO, I JUST DECIDED TO TAKE SANNYAS BECAUSE I WANTED TO DO IT ANYWAY (DURING MY FIVE WEEKS OF BEING HERE). NOW INNER STRUGGLE STARTS AGAIN; I FEEL UNDER PRESSURE AND THAT IT WAS NOT A FREE DECISION AND DID NOT REALLY COME FROM MY HEART.
Helga Szelinsky,
PLEASE DON'T TAKE SANNYAS. Wait. This is not the right time. If it is not really coming from your heart then don't force it upon yourself; it will be something imposed and ugly. Anything imposed becomes ugly, even sannyas. It will be plastic; it will not be real, it will not be alive. There is no need. If it happens spontaneously without any feeling of pressure, only then; otherwise it will create trouble for you, and I am not here to create unnecessary trouble for you. Once you are a sannyasin there are many many necessary troubles, so avoid unnecessary troubles as far as possible because there are too many necessary ones.
And never do anything for wrong reasons -- because so many people are taking sannyas, because your friends have taken sannyas, "There must be something in it -- why so many people are attracted." These are all wrong reasons.
Murphy says: Nothing is ever done for the right reasons.
He is right in almost ninety-nine point nine percent cases: nothing is ever done for the right reasons. People go on doing things for wrong reasons and then they complain that their life is miserable; it is bound to be so. They are responsible for it; nobody else is responsible for it.
Do things always for the right reasons. And the right reasons always come from your heart, not from your head.
Murphy also says: No matter where you go, there you are.
So how is it going to help? You may become a sannyasin, Helga, you may wear orange, but there you are underneath the orange clothes, behind a new name. Everything will be old, just the label will be changed. By changing the label you don't go through a revolution, you are not reborn. And unless you are reborn you cannot be a sannyasin.
Wait. This is not the right time. And never be in a hurry about such important matters. It is a question of life and death -- in fact far more important than life and death because it can take you beyond life and death. That's the whole alchemy of sannyas: to take you beyond life and death. It is far more important than anything else, so one should not be in a hurry. Don't be impatient.
In these five weeks just be here, meditate, do a few groups, watch sannyasins, then go back home. Don't create this anxiety in your mind: "To be or not to be..." otherwise your five weeks will be wasted. You will not be able to participate in anything totally because your constant worry will be: "When am I going to take sannyas?" If you don't take sannyas you will feel you are missing; if you do you will think you have done something which was not coming out of your heart. Either way you will be a loser.
There is a season, a right season, when things happen easily, when you need not do them, when they simply happen; you are only a witness to the fact that they are happening. Just as the snake leaves the old skin one day, slips out of it -- it did not make the decision; the time had come. One day the child is born out of the womb; nine months are over. It is not a decision on the child's part that "Now is the time for me to be born." Spring comes, and flowers and flowers... the whole earth rejoices.
Sannyas also happens like that. Then there is beauty, then there is grace, and only then are you a sannyasin. It is not a question of being recruited, it is not some discipline that has to be forced on you, it is not a question of arguing for or against. When it comes from your heart there is no alternative, there is no either/or; it is not philosophy.
Soren Kierkegaard has written one beautiful book; the name of the book is EITHER/OR. And it is not only the name of the book, his whole life can be called an experiment in either/or. In his whole life he was never decisive -- always thinking whether to do it or not to do it.
For years a woman waited for him and he was unable to decide whether to marry her or not to marry her. He pondered and pondered, he consulted encyclopaedias, great treatises on marriage and love, took many notes for and against, weighed it this way and that, but could not come to a conclusion. All the arguments came out almost equal. Much could be said for, much could be said against, and it was so equally balanced -- how to decide? Tired, the woman married somebody else.
And this was his whole life: about everything he went on pondering and pondering; he never could do anything If death had also been a question to be decided by him he would not have died yet; he would be sitting in Copenhagen and pondering over death. If birth had been a question of a decision on his part he would have never been born; he would have pondered and pondered in the mother's womb, sitting there -- to come out or not? His approach, this stupid approach towards life, became so famous that when he used to pass down the streets -- only once a month; he had to go to the bank to draw some money.... His father, seeing his son and his inability to decide about everything, had deposited some money in his name because it was absolutely certain he would not be able to do anything in his life. A good offer had come for a professorship; he pondered so long that the university decided to appoint somebody else. So he lived in a very poor way, because the money in the bank was limited -- that was his only money, and he had to live his whole life on that money. Once every month, the first day of the month, he would go to the bank to withdraw a small sum of money and come back home. Even going to the bank he would ponder whether to go this way or that. He would stand at the crossroads for hours-and not just once, it was an every-month affair, and every month he had to decide again and again. His approach became so famous that urchins used to follow him from his house to the bank and from the bank to the house, calling behind him, "Either/Or, Either/Or, Either/Or!" Copenhagen knew him not by his name, Soren Kierkegaard, his name became Either/Or.
Helga, wait. Next time when you come -- if I am still here.... Until then, wait. And there is no better time than the present when you want to postpone a thing. And who knows? We may not be made for each other. I am not saying you are not made for me, that I cannot say, but I may not be made for you; that much I can say. I may not deserve you! So leave it aside; the very question has to be put aside.
She has also asked another question: "Osho, when you tell jokes I cannot laugh. I can only listen to serious things." That's enough indication that we don't deserve each other. Certainly I don't deserve you -- I take the whole responsibility on myself. Then this place will not fit with you and it will be difficult for me to make the whole lot fit with you and according to you. If you can only listen to serious things... Listen! The world is full of serious things.
This is a place of laughter and love. We don't believe in serious things, we believe in living non-seriously.
Next: Chapter 9: To Enjoy Life Is Bliss, Question 3
Energy Enhancement Enlightened Texts Zen Walking in Zen, Sitting in Zen
Chapter 9:
Osho - Talks on Zen: Walking in Zen, Sitting in Zen, Chapter 9: To Enjoy Life Is Bliss, Question 1, I HAVE BEEN HERE NOW FOR ALMOST TWO AND A HALF YEARS, BUT I STILL FEEL THAT SOMETHING IN MY LIFE GOES BASICALLY WRONG. EXCEPT FOR SHORT GLIMPSES, I AM UNABLE TO FIND ANY LASTING MEANING IN IT. MOST OF THE TIME I'M HANGING IN A BOTTOMLESS, QUITE FRIGHTENING, UNCOMFORTABLE 'NOWHERE.' WHAT IS WRONG? at energyenhancement.org
Osho - Talks on Zen: Walking in Zen, Sitting in Zen, Chapter 9: To Enjoy Life Is Bliss, Question 2, I JUST DECIDED TO TAKE SANNYAS BECAUSE I WANTED TO DO IT ANYWAY (DURING MY FIVE WEEKS OF BEING HERE). NOW INNER STRUGGLE STARTS AGAIN; I FEEL UNDER PRESSURE AND THAT IT WAS NOT A FREE DECISION AND DID NOT REALLY COME FROM MY HEART at energyenhancement.org
Osho - Talks on Zen: Walking in Zen, Sitting in Zen, Chapter 9: To Enjoy Life Is Bliss, Question 3, WHAT IS GAUTAM THE BUDDHA'S MESSAGE IN SHORT? at energyenhancement.org
Osho - Talks on Zen: Walking in Zen, Sitting in Zen, Chapter 9: To Enjoy Life Is Bliss, Question 4, I AM A FOOL. WHAT SHOULD I DO? at energyenhancement.org
Osho - Talks on Zen: Walking in Zen, Sitting in Zen, Chapter 9: To Enjoy Life Is Bliss, Question 5, YOU SAID TODAY THAT ALL WOMEN ARE ESSENTIALLY NUNS BUT THAT NO MEN ARE MONKS. BUT SINCE I CAME TO LIVE IN POONA MY SEXUAL ENERGY SEEMS TO HAVE DISAPPEARED -- I THINK I'M JUST TERRIFIED OF ALL THE VIBRANT, ALIVE WOMEN HERE! at energyenhancement.org
Osho - Talks on Zen: Walking in Zen, Sitting in Zen, Chapter 9: To Enjoy Life Is Bliss, Question 6, A FEW QUESTIONS... at energyenhancement.org
Osho - Talks on Zen: Walking in Zen, Sitting in Zen, Chapter 9: To Enjoy Life Is Bliss, Question 7, WHAT IS BEING OPEN? at energyenhancement.org
Osho - Talks on Zen: Walking in Zen, Sitting in Zen, Chapter 9: To Enjoy Life Is Bliss, Question 8, WHAT IS THE DIFFERENCE BETWEEN AN OPTIMIST AND A PESSIMIST? at energyenhancement.org
Osho - Talks on Zen: Walking in Zen, Sitting in Zen, Chapter 9: To Enjoy Life Is Bliss, Question 9, CAN I COUNT ON YOU TO KILL ME? at energyenhancement.org
Osho - Talks on Zen: Walking in Zen, Sitting in Zen, Chapter 9: To Enjoy Life Is Bliss, Question 10, YOU SAID THAT THERE IS A RUSSIAN HERE. WHAT DO YOU THINK OF RUSSIANS? WILL THERE BE A THIRD WORLD WAR? at energyenhancement.org
Osho - Talks on Zen: Walking in Zen, Sitting in Zen, Chapter 9: To Enjoy Life Is Bliss, Question 11, I AM LEAVING FOR ITALY. WOULD YOU PLEASE TELL ME A JOKE TO TELL TO THE ITALIANO? at energyenhancement.org