OSHO
ZEN
YAKUSAN: STRAIGHT TO THE POINT OF ENLIGHTENMENT
Chapter 1: Whatever the cost enlightenment is cheap
Question 2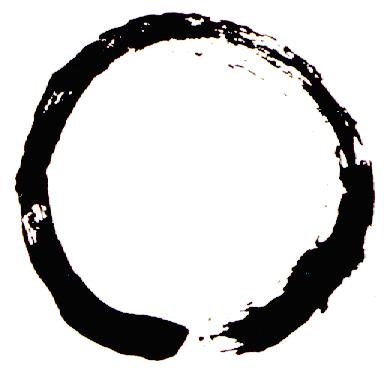 Energy Enhancement Enlightened Texts Zen Yakusan
Question 2
Maneesha has asked a question:
OUR BELOVED MASTER,
IT IS GENERALLY ACCEPTED THAT EVOLUTION IS FOR THE BETTER, THAT IT IS A PROCESS OF IMPROVEMENT, OF REFINING. BUT FRIEDRICH NIETZSCHE MAINTAINS THAT SPECIES DON'T GROW MORE PERFECT, BECAUSE THE WEAKER -- WHO ARE IN THE MAJORITY -- DEFEAT THE STRONG.
WHAT IS YOUR UNDERSTANDING?
Maneesha, I agree with Friedrich Nietzsche totally.
Man would have evolved tremendously, but because of the weaker masses Socrates is poisoned. Now, Socrates was a peak of evolution. If the weaker people had not destroyed Socrates, Greece would have been at the top of all the nations today. With the poisoning of Socrates, Greece has fallen lower and lower and lower -- not evolution, but INvolution.
And Nietzsche is right that the weaker are in the majority; hence they can destroy the delicate flower of evolution -- which has a strength of its own; even destroyed, it will somehow remain in the air. Socrates is still more alive in the air than even the alive people are.
But the majority, which is the little man, cannot tolerate a very evolved being like Buddha. Buddha suffered many attempts on his life.
The story is very beautiful ....
One day Buddha's own brother, Devadatta, who had become his disciple, wanted Buddha to declare him his successor. Now, no buddha declares successors. It is not a dynasty, it is not like wealth that the elder son will succeed to it: You become a buddha. It is not a question of succession. Nobody is preventing you.
"I am giving you as much attention as everybody," Buddha told Devadatta. "You become a buddha, it is not a question of succession. I cannot declare you to be my successor. There are many enlightened disciples and you are not even enlightened."
This hurt Devadatta very much. He dropped the commune. He was also a prince, and he had a small gang of followers in the commune. They also dropped with him. He was thinking to create another commune in which there would be no need for anybody to make him a successor, he would be the founder. But he could not gather people; he had no light in his eyes, no grace in his hands, no ecstasy in his heart. He was just hungry for prestige, power.
Slowly slowly, those who had come with him also deserted him. Most of them went back to Buddha with apologies. Being alone he became furious, almost mad. He wanted to kill Gautam Buddha, his own brother, and he tried.
Once Buddha was sitting on a rock meditating; Devadatta was hiding just behind him up a big hill, and he rolled a big rock down the hill, directed towards Gautam Buddha. It would have crushed the fragile flower of the Buddha. All that is higher is fragile; a lotus flower, a roseflower -- they have a certain strength and beauty, but if you put them under a rock they will be destroyed. Of course their fragrance will remain in the air.
The story is beautiful. It says that the rock came directly towards Buddha and just as it was going to hit Buddha it changed its route, leaving Buddha alive.
It looks just like a parable, but one never knows. Rocks are also alive, they grow, they have a certain sensitivity. Perhaps it is a factual phenomenon, because many other things of the same category happened.
Devadatta became very mad, he could not believe how the rock changed its course. Just one foot more and Buddha would have been crushed under it.
Devadatta's father had a mad elephant who was always kept in chains. He was very dangerous. Criminals who had been sentenced to death were thrown near the cage of the mad elephant, and he immediately pulled them in, killed them and ate them. They were keeping that elephant just to kill the criminals.
Devadatta got the key and asked the man in whose control the elephant had grown up .... Still, even in his madness, the elephant remembered him and always followed him. Wherever the man wanted to take him he could take him; the elephant never harmed him. It is said that elephants have perhaps the greatest memory system, they never forget. If you kill one elephant, a husband, or a wife -- they live in couples -- never leave the other one alive, otherwise the other one will find a way to kill you, wherever you go. Even twenty years afterwards people have been killed.
The same is true about cobra snakes: they live in couples. Never kill one; if you want to kill one, kill both. If you kill one the other will find a way, wherever you go; years may pass, but he will find a way to kill you. Their memory system is very strong.
Because this man had raised the elephant from his very childhood, even in his madness the elephant remembered him -- his love, his compassion. Devadatta bribed the man and told him to take the elephant towards Buddha, who was meditating outside the city in a mango grove.
The man took the mad elephant, who had killed many men; as they reached close to the mango grove his chains were removed. The man who controlled him took him directly to Gautam Buddha. There was every possibility -- they had not thought that anything else could happen -- that the elephant would kill Gautam Buddha.
But the elephant came near Buddha; with his small eyes he looked at Buddha, and then, bending his knees, he touched Buddha's feet with his head.
Neither the man who controlled him could believe it, nor could Devadatta believe it. But such is the blindness of man, that Devadatta continued to do something or other trying to destroy Buddha. Seeing these two phenomena he should have stopped. Even a mad elephant had the sensitivity to see that this was not an ordinary man to be destroyed, he was not a criminal. Even a rock moved, changed its course.
But Devadatta was much more unconscious than the elephant and the rock. He continued for Buddha's whole life to try to kill him. There is every suspicion ... Buddha died of food-poisoning but nothing is on record; there is every possibility that Devadatta's hand was behind his death. The food was given to him by somebody else, mixed with poison.
Maneesha, man could have grown to immense heights, to the Himalayan peaks of consciousness, but because of the unconscious, stupid majority of people, evolution is delayed continually.
You kill one Socrates, you have delayed evolution perhaps for one thousand years. You kill a Buddha by poisoning, you have again delayed evolution for another thousand years. You kill al-Hillaj Mansoor and you have delayed evolution.
Evolution is being delayed continually, because the majority cannot tolerate anybody rising like an Everest -- the highest peak of the Himalayas -- in consciousness, in love, in compassion.
We have to create a great force of thousands of buddhas.
Only then there is a possibility of a quantum leap in evolution.
It is time for Sardar Gurudayal Singh.
"Thanks for the new drum-set you gave me," says Little Ernie to Uncle Newton. "It is the best present I have ever had."
"Really?" says Uncle Newton. "I am very pleased you like it."
"Yeah," exclaims Ernie, "and I'm getting rich already!"
"Really?" asks Uncle Newton. "Rich? Are you becoming a professional?"
"Kind of," replies Ernie. "You see, my mom pays me a dollar a day not to play those drums you have given me during the day, and Grandpa pays me ten dollars a week not to play them at night!"
George Bush's appointment as the president of America goes to his head completely. He becomes even more power-mad and rude and throws his weight around a lot.
One day, Bush is invited to a big gathering of the Intellectuals of America Society. He is pushing his way through the guests to get to lunch, when he stomps on Professor Popoff's toes.
"Well," says Popoff to Bush, "the least you could do is apologize!"
"Me? Apologize?" says Bush. "Do you know who I am? I am the president of America!"
"Thank you," says Professor Popoff.
"That may not be an apology, but it is certainly an explanation."
One day at the Sunnyvale Insane Asylum, Crazy Karl escapes and runs to town. He is very impressed when he comes upon the local laundromat, so he decides to go in and wash his clothes.
As he is doing his laundry, he sees two very pretty girls, Grizelda and Bimbo, also doing their wash. Crazy Karl likes them both, so he asks them if they would like to make love. They both smile and say "Yeah," and the three of them get going at it right there.
Just then, Bernie Bernstein, the local newspaper reporter, stumbles upon Crazy Karl and the girls making love on top of a washing machine. Bernie takes one look, then pops a photograph of the orgy for his paper.
Crazy Karl looks up in shock and then runs off.
Bernie, with camera in hand, rushes away to report the story.
That afternoon the headlines read:
"Nut Screws Washers and Bolts!"
Nivedano ...
(drumbeat)
(gibberish)
Nivedano ...
(drumbeat)
Be silent.
Close your eyes.
Feel your body to be completely frozen.
This is the right moment to look inwards. Gather your whole life energy, collect your total consciousness, and with an urgency as if this is the last moment of your life, rush towards the center of your being.
That is the only shelter in existence, because that center is beyond birth and death. It is your eternity, it is your cosmos, it is your buddha.
As you go deeper and deeper you come closer and closer to yourself.
A great silence starts descending on you, an immense peace, a great joy.
As you come to the center of your being you have found your original face. Your original face is the buddha.
Remember only one quality of the buddha -- because buddha has no other quality -- witnessing.
Witness that you are not the body.
Witness that you are not the mind.
Witness that you are not the astral body.
Witness that all the experiences that are happening and will be happening, you are not. You are just a detached, unidentified witness.
This witnessing is the greatest miracle in the world, because it takes you out of the circle of birth and death and gives you the wings to fly into the eternal sky.
It brings you to your home, it makes you aware of the forgotten language of your being.
It fills your heart with love, compassion, kindness. It creates a strange longing in you: How to share it?
To make it clear, Nivedano ...
(drumbeat)
Relax ....
But remember not to forget the witness. That is your very soul, that is your spirituality, that opens the door of all the mysteries of existence.
At this moment you are the most blessed people on the earth.
Collect as many flowers, as much fragrance as possible. Persuade the buddha to come along with you. Every day the distance is becoming less and less.
When the buddha starts to be your ordinary life, your day-to-day life, when he expresses his grace, his understanding, his enlightenment, in your ordinary activities, gestures, words, silences, waking or asleep, you have found the ultimate truth of your being.
The day it happens is the most glorious, the most splendrous, the purest of your life. There is nothing beyond it. It is the truth, it is beauty, it is godliness.
Before Nivedano calls you back, just witness that your separation from other buddhas has melted down.
The Buddha Auditorium has become an ocean of consciousness of ten thousand buddhas, without any ripples, without any stir.
Collect the juice of life, the sense of eternity, and persuade the buddha to come along with you. He will come, he has always come. Without any doubt, it is your intrinsic nature. It is nobody's monopoly. It is absolutely your territory, nobody can interfere in it.
Nivedano ...
(drumbeat)
Come back, but remember you are coming back as a buddha -- with the same grace, with the same beauty, with the same grandeur.
Sit down for a few moments just to remember the golden path you have followed in, just to remember that buddha has come very close to you like a shadow.
One buddha can create enough fire to make millions afire, aflame.
Okay, Maneesha?
Yes, Beloved Master.
Next: Chapter 2: There is no way to compare me with anybody
Energy Enhancement Enlightened Texts Zen Yakusan
Chapters:
Osho - Talks on Zen: Yakusan: Straight to the Point of Enlightenment, Chapter 1: Whatever the cost enlightenment is cheap, KOKE RECEIVED A HORSE FROM THE EMPEROR DOKO AS A REWARD FOR HIS TEACHING at energyenhancement.org
Osho - Talks on Zen: Yakusan: Straight to the Point of Enlightenment, Chapter 1: Whatever the cost enlightenment is cheap, Question 1, 'EVERYWHERE IN THE WORLD, FOR SOME SUPPORT OR TO NEGATE SOMETHING, PEOPLE ARE ASKED TO RAISE ONE OF THEIR HANDS. WHY DO YOU ASK US ALWAYS TO RAISE BOTH OUR HANDS?' at energyenhancement.org
Osho - Talks on Zen: Yakusan: Straight to the Point of Enlightenment, Chapter 1: Whatever the cost enlightenment is cheap, Question 2, IT IS GENERALLY ACCEPTED THAT EVOLUTION IS FOR THE BETTER, THAT IT IS A PROCESS OF IMPROVEMENT, OF REFINING. BUT FRIEDRICH NIETZSCHE MAINTAINS THAT SPECIES DON'T GROW MORE PERFECT, BECAUSE THE WEAKER -- WHO ARE IN THE MAJORITY -- DEFEAT THE STRONG. WHAT IS YOUR UNDERSTANDING? at energyenhancement.org
Osho - Talks on Zen: Yakusan: Straight to the Point of Enlightenment, Chapter 2: There is no way to compare me with anybody, YAKUSAN HAD NOT GIVEN A DISCOURSE FOR SOME TIME WHEN, ONE DAY, THE HEAD MONK CAME AND SAID, ¡THE CONGREGATION OF MONKS ARE THINKING ABOUT YOUR PREACHING A SERMON.' YAKUSAN SAID, 'RING THE BELL!' at energyenhancement.org
Osho - Talks on Zen: Yakusan: Straight to the Point of Enlightenment, Chapter 2: There is no way to compare me with anybody, Question 1, I HAVE HEARD YOU SAY THAT IF WE LOSE CONSCIOUSNESS -- THROUGH FEAR -- AT THE POINT OF DEATH WE RE-ENTER THE CIRCLE OF BIRTH AND DEATH. IS WITNESSING ALL WE CAN DO AT THIS CRUCIAL MOMENT OR IS THERE ANY SPECIFIC TECHNIQUE? at energyenhancement.org
Osho - Talks on Zen: Yakusan: Straight to the Point of Enlightenment, Chapter 3: A grand approach to reality, IN THE DAYS WHEN YAKUSAN WAS STILL ACTIVELY INSTRUCTING HIS DISCIPLES, RIKOH -- THE GOVERNOR OF HO-SHU AND ALSO A GREAT CONFUCIAN -- WENT TO VISIT YAKUSAN, WHOM HE GREATLY ADMIRED at energyenhancement.org
Osho - Talks on Zen: Yakusan: Straight to the Point of Enlightenment, Chapter 3: A grand approach to reality, Question 1, IS THE POINT OF THE QUESTIONS TO FIND AS MANY DIFFERENT WINDOWS THROUGH WHICH WE MIGHT VIEW -- AND FINALLY REALLY COMPREHEND -- WHAT YOU ARE SAYING? at energyenhancement.org
Osho - Talks on Zen: Yakusan: Straight to the Point of Enlightenment, Chapter 4: The sutra is long, the night is short, WHEN THE NOVICE MONK, GAO, FIRST CALLED ON YAKUSAN, YAKUSAN ASKED HIM, 'WHERE DO YOU COME FROM?' at energyenhancement.org
Osho - Talks on Zen: Yakusan: Straight to the Point of Enlightenment, Chapter 4: The sutra is long, the night is short, Question 1, IT SEEMS SOME PEOPLE CONSIDER UNCONDITIONAL TRUST IN ONE'S MASTER TO BE FANATICISM. WOULD YOU EXPLAIN THE DIFFERENCE BETWEEN THE TWO? at energyenhancement.org
Osho - Talks on Zen: Yakusan: Straight to the Point of Enlightenment, Chapter 5: The truth is what works, ONCE, YAKUSAN ASKED HIS DISCIPLE, UNGAN, 'WHAT ARE YOU DOING?' UNGAN SAID, 'I AM CARRYING WATER.' at energyenhancement.org
Osho - Talks on Zen: Yakusan: Straight to the Point of Enlightenment, Chapter 5: The truth is what works, Question 1, I HAVE HEARD YOU SAY THAT BUDDHA SAID, 'TRUTH IS WHAT WORKS.' at energyenhancement.org