OSHO
ZEN
YAKUSAN: STRAIGHT TO THE POINT OF ENLIGHTENMENT
Chapter 3: A grand approach to reality
Question 1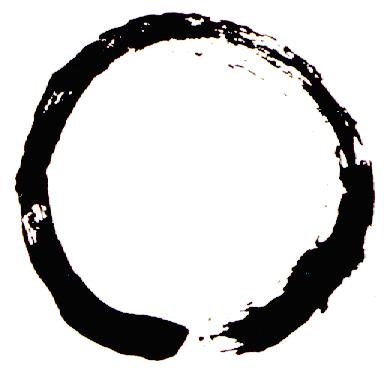 Energy Enhancement Enlightened Texts Zen Yakusan
Question 1
A question from Maneesha:
OUR BELOVED MASTER,
IS THE POINT OF THE QUESTIONS TO FIND AS MANY DIFFERENT WINDOWS THROUGH WHICH WE MIGHT VIEW -- AND FINALLY REALLY COMPREHEND -- WHAT YOU ARE SAYING?
OR IS THERE MORE YOU HAVE NOT YET SAID, AND THE QUESTIONS ARE OUR DRAWING YOU OUT ON THOSE AREAS WHICH YOU HAVE NOT YET DISCLOSED?
Maneesha, both things are true. I want you to look from every window possible. One never knows from which window you will see the light, from which window you will see the moon. I don't want to leave out any angle, any dimension. Your questions bring new dimensions. So the first thing is absolutely right, and the second thing is also absolutely right.
I have five hundred books, but what I wanted to say I have not said yet. I am trying hard, hoping that in some way, in some moment, whether I say it or not, you will hear it. Perhaps I may not be able to say it, but I may be able to show it. You may not hear it, but you may see it.
I am reminded of one of the great Indian poets Rabindranath Tagore. He was a Nobel Prize winner. He has written six thousand songs which can be sung and put to music. They are not just poetries to recite, they are composed according to musical instruments. In the English language only Shelley comes a little close to Rabindranath Tagore. He has two thousand songs which can be put to music, but Rabindranath is far ahead -- six thousand songs.
When Rabindranath was dying, one of his friends was there and also his uncle -- a great painter, just as Rabindranath was a great poet -- was sitting by his side. His name was Avanindranath Tagore. In this century in India nobody has surpassed Avanindranath Tagore as far as painting is concerned. They were almost of the same age.
Rabindranath was dying -- both were old -- and Avanindranath said to Rabindranath, "I see tears in your eyes. You should rejoice. You are leaving six thousand songs behind you. There is no single poet in any language who can be compared to you. You can die with dignity and pride. Withdraw your tears."
Rabindranath said, "These tears are not what you think. They are not of despair, they are not of fear, they are not because death is coming. The reason for them is that I have sung six thousand songs, but the song that I have come to sing, I have failed. That song I sing again and again and again, but something else comes out. That song remains hidden deep in my soul.
"I am crying because I was coming very close. This is not the moment for me to die. God is absolutely unjust with me. A whole life of rehearsal -- all those songs are just rehearsals, rejections -- and the song that I wanted to sing still remains unsung."
But that is not going to be the case with me. I will sing the song; I will try from every angle to approach you, from every possible dimension, in every possible way and device. My song is not of words, my song is me. I want to share my whole being with you, hence the questions.
It is time for Sardar Gurudayal Singh.
Ronald Reagan picks himself up off the street outside the exclusive Big Deal Restaurant.
"I guess I don't have anything to complain about," says Reagan, as he dusts himself off. "They treated me all right!"
"What do you mean, `treated you all right'?" asks Reginald, Ronald Reagan's private secretary, straightening Reagan out. "They threw you out, did they not?"
"Yes they did," replies Reagan. "They threw me out through the kitchen into the street. Then I told the manager that I used to be the president of America, so he picked me up gently, brushed me off, and escorted me back into the restaurant. Then he threw me out of the front door!"
Timid Teddy Toober is tired of being a wimp, so he goes to see Doctor Feelgood, the famous psychiatrist.
"As I see it," recommends Feelgood, "you need to be more firm, more tough at home. Just show your wife, Big Bertha, that you are a man and not a mouse!"
"Great idea!" replies Timid Teddy.
And that evening he goes home feeling like a real man. He walks in the door and sees Big Bertha carrying the couch upstairs by herself.
"Listen, here," commands Timid Teddy. "Just put down that couch, and from now on you are taking orders from me. First, I want my slippers, my newspaper, and my pipe delivered to me in my easy-chair!"
Big Bertha looks at Teddy in disbelief as she slowly puts down the couch.
"Then, after you prepare supper," Teddy continues, "just go up and lay out my evening clothes -- I am going out alone tonight with the boys. And do you know who is going to dress me in my best tuxedo and black tie?"
"Sure, I know," says Big Bertha, smiling, "the undertaker!"
Humphrey Hogbreath wakes up slowly after undergoing a serious brain operation. He is just conscious enough to feel the softness of the comfortable bed and the warmth of gentle hands on his forehead.
"Ah!" gasps Humphrey. "Where am I? In heaven?"
"No, dear," replies Hilda, his wife, "I am still right here with you!"
Nivedano ...
(drumbeat)
(gibberish)
Nivedano ...
(drumbeat)
Be silent.
Close your eyes, and feel your body to be completely frozen.
This is the right moment. You can look inwards. Gather your total energy, your whole consciousness, and with an urgency, as if this is going to be your last moment on the earth, go rushing towards the center of your being -- faster and faster.
As you come closer to your inner center you are coming closer to the cosmos. You are coming closer to yourself. You are coming closer to your inner splendor, the buddha.
Centered in your being, you are no longer the personality you have always believed. Centered in yourself, for the first time you are a buddha, your real and authentic being.
The only quality that buddha has, you have to remember. That quality is witnessing. Just witness ... the body is not you, the mind is not you, the astral body is not you, the subtle body is not you.
You are only a witness.
Silence descends, deep peace arises in you, a great ecstasy surrounds you. Just witness.
At this moment you are the most blessed people on the earth, ten thousand buddhas ready to melt into each other.
Nivedano ...
(drumbeat)
Relax ....
But keep witnessing.
Everything that may be happening inside you, just watch. Slowly slowly you are melting. Your separations are disappearing. Gautama the Buddha Auditorium has become an ocean of pure consciousness, without any ripples.
This is the moment to persuade the buddha to come with you. Collect the grandeur of this moment, the beauty, the truth, all the flowers of the mysterious existence which are available at the center of your being, all the fragrances of the beyond.
This is the vertical moment. You are no longer in time, you are no longer in mind, you are in eternity, timelessness. You are beyond mind, just a pure silence, witnessing your original face.
Before Nivedano calls you back, persuade the buddha. He has been hiding in your center for centuries. He has to be brought from the center to your ordinary day-to-day life. He has to become your song, your dance. He has to become your activities, your words, your gestures, your silences.
The day only he remains and you disappear will be the greatest day of your life.
After that, the whole existence is yours, with all its mysteries.
After that you will never be born into a body, into a prison, into the cycle of birth and death.
You will spread all over the cosmos.
You will become one with the whole.
Nivedano ...
(drumbeat)
Come back, but come as a buddha, silently, peacefully, with great grace. Just sit down for a few moments to recollect, to remember the golden path that you have traveled. Watch. The buddha is coming closer and closer every day. He is becoming a reality in your life, not just an idea.
This I call:
Straight to the point of enlightenment!
Okay, Maneesha?
Yes, Beloved Master
Next: Chapter 4: The sutra is long, the night is short
Energy Enhancement Enlightened Texts Zen Yakusan
Chapters:
Osho - Talks on Zen: Yakusan: Straight to the Point of Enlightenment, Chapter 1: Whatever the cost enlightenment is cheap, KOKE RECEIVED A HORSE FROM THE EMPEROR DOKO AS A REWARD FOR HIS TEACHING at energyenhancement.org
Osho - Talks on Zen: Yakusan: Straight to the Point of Enlightenment, Chapter 1: Whatever the cost enlightenment is cheap, Question 1, 'EVERYWHERE IN THE WORLD, FOR SOME SUPPORT OR TO NEGATE SOMETHING, PEOPLE ARE ASKED TO RAISE ONE OF THEIR HANDS. WHY DO YOU ASK US ALWAYS TO RAISE BOTH OUR HANDS?' at energyenhancement.org
Osho - Talks on Zen: Yakusan: Straight to the Point of Enlightenment, Chapter 1: Whatever the cost enlightenment is cheap, Question 2, IT IS GENERALLY ACCEPTED THAT EVOLUTION IS FOR THE BETTER, THAT IT IS A PROCESS OF IMPROVEMENT, OF REFINING. BUT FRIEDRICH NIETZSCHE MAINTAINS THAT SPECIES DON'T GROW MORE PERFECT, BECAUSE THE WEAKER -- WHO ARE IN THE MAJORITY -- DEFEAT THE STRONG. WHAT IS YOUR UNDERSTANDING? at energyenhancement.org
Osho - Talks on Zen: Yakusan: Straight to the Point of Enlightenment, Chapter 2: There is no way to compare me with anybody, YAKUSAN HAD NOT GIVEN A DISCOURSE FOR SOME TIME WHEN, ONE DAY, THE HEAD MONK CAME AND SAID, ¡THE CONGREGATION OF MONKS ARE THINKING ABOUT YOUR PREACHING A SERMON.' YAKUSAN SAID, 'RING THE BELL!' at energyenhancement.org
Osho - Talks on Zen: Yakusan: Straight to the Point of Enlightenment, Chapter 2: There is no way to compare me with anybody, Question 1, I HAVE HEARD YOU SAY THAT IF WE LOSE CONSCIOUSNESS -- THROUGH FEAR -- AT THE POINT OF DEATH WE RE-ENTER THE CIRCLE OF BIRTH AND DEATH. IS WITNESSING ALL WE CAN DO AT THIS CRUCIAL MOMENT OR IS THERE ANY SPECIFIC TECHNIQUE? at energyenhancement.org
Osho - Talks on Zen: Yakusan: Straight to the Point of Enlightenment, Chapter 3: A grand approach to reality, IN THE DAYS WHEN YAKUSAN WAS STILL ACTIVELY INSTRUCTING HIS DISCIPLES, RIKOH -- THE GOVERNOR OF HO-SHU AND ALSO A GREAT CONFUCIAN -- WENT TO VISIT YAKUSAN, WHOM HE GREATLY ADMIRED at energyenhancement.org
Osho - Talks on Zen: Yakusan: Straight to the Point of Enlightenment, Chapter 3: A grand approach to reality, Question 1, IS THE POINT OF THE QUESTIONS TO FIND AS MANY DIFFERENT WINDOWS THROUGH WHICH WE MIGHT VIEW -- AND FINALLY REALLY COMPREHEND -- WHAT YOU ARE SAYING? at energyenhancement.org
Osho - Talks on Zen: Yakusan: Straight to the Point of Enlightenment, Chapter 4: The sutra is long, the night is short, WHEN THE NOVICE MONK, GAO, FIRST CALLED ON YAKUSAN, YAKUSAN ASKED HIM, 'WHERE DO YOU COME FROM?' at energyenhancement.org
Osho - Talks on Zen: Yakusan: Straight to the Point of Enlightenment, Chapter 4: The sutra is long, the night is short, Question 1, IT SEEMS SOME PEOPLE CONSIDER UNCONDITIONAL TRUST IN ONE'S MASTER TO BE FANATICISM. WOULD YOU EXPLAIN THE DIFFERENCE BETWEEN THE TWO? at energyenhancement.org
Osho - Talks on Zen: Yakusan: Straight to the Point of Enlightenment, Chapter 5: The truth is what works, ONCE, YAKUSAN ASKED HIS DISCIPLE, UNGAN, 'WHAT ARE YOU DOING?' UNGAN SAID, 'I AM CARRYING WATER.' at energyenhancement.org
Osho - Talks on Zen: Yakusan: Straight to the Point of Enlightenment, Chapter 5: The truth is what works, Question 1, I HAVE HEARD YOU SAY THAT BUDDHA SAID, 'TRUTH IS WHAT WORKS.' at energyenhancement.org