OSHO
ZEN
YAKUSAN: STRAIGHT TO THE POINT OF ENLIGHTENMENT
Chapter 5: The truth is what works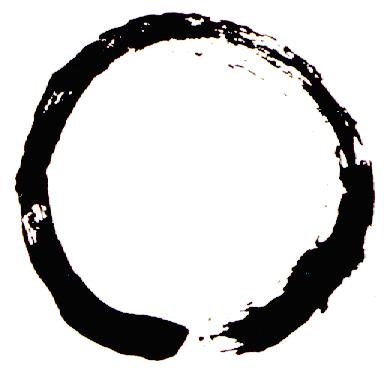 Energy Enhancement Enlightened Texts Zen Yakusan
OUR BELOVED MASTER,
ONCE, YAKUSAN ASKED HIS DISCIPLE, UNGAN, "WHAT ARE YOU DOING?"
UNGAN SAID, "I AM CARRYING WATER."
YAKUSAN ASKED, "WHAT ABOUT THAT FELLOW?"
UNGAN REPLIED, "HE IS HERE."
YAKUSAN THEN ASKED, "FOR WHOM ARE YOU WORKING?"
UNGAN REPLIED, "I'M BUSY ON BEHALF OF THAT FELLOW."
YAKUSAN ASKED, "WHY DON'T YOU LET THAT FELLOW WORK WITH YOU?"
UNGAN SAID, "OSHO, DON'T MAKE A FOOL OF HIM!"
YAKUSAN SAID, "DON'T SAY THAT! HAS he EVER CARRIED WATER?"
ONCE, YAKUSAN SAID TO DOGO -- UNGAN'S BROTHER -- "I HAVE A VERY SPECIAL PHRASE, WHICH I HAVE NEVER TOLD ANYBODY."
DOGO OBSERVED: "IT IS ALREADY FOLLOWING YOU."
ON ANOTHER OCCASION, UNGAN ASKED YAKUSAN, "HOW DO YOU EXPRESS THE PHRASE?"
YAKUSAN SAID, "IT IS NOT A QUESTION OF EXPRESSION."
DOGO COMMENTED, "NOW, YOU HAVE EXPRESSED it."
FRIENDS, the Prime Minister of India, Mr. Rajiv Gandhi, has made a few very significant statements. They have to be discussed, not only here but around the world.
He has said that India is suffering from an alien influence coming from the West, materialism. Hence we should, according to him, reject materialism and enhance our spiritual heritage.
I want Mr. Rajiv Gandhi, with all due respect to him, to know clearly: India is not suffering from materialism. It is suffering from a strange disease which the West is also suffering from.
India is suffering because it has accepted only half of man.
Man is both matter and spirit, the earth and the sky, the outer and the inner. Reject one and you will suffer.
The West is suffering by rejecting the inner. The inner has its own needs; they have to be nourished, evolved, brought to their ultimate peak in an awakened soul.
The East, particularly India, is suffering by rejecting materialism; and Rajiv Gandhi is again insisting on the same fallacy.
India is the oldest country in the world, but it has not developed science, it has not developed technology, it has not developed medical science. It has lived in utter poverty.
This poverty cannot be dispelled without scientific, technological development. If you reject materialism, science is rejected automatically. By rejecting materialism, where will you land up?
In his election propaganda he was talking of bringing the country into the twenty-first century. And now? -- he wants to reject materialism. That means falling back thousands of years. You will have to reject electricity, you will have to reject trains, you will have to reject cars, you will have to reject your nuclear plants. Has he forgotten that he has been working hard to create nuclear plants? They don't belong to spirituality.
You will have to reject all medical science, all surgery. You will have to reject all birth control methods. Do you want to kill this whole country, to commit suicide?
And what is this heritage you are bragging about? From where does it start? From the RIGVEDA? That is the ancientmost scripture, it can be taken as a milestone.
In RIGVEDA, human sacrifice was a routine thing. It was called narmedha, killing human beings as a sacrifice before a fictitious God, and ashvamedha, killing horses as a sacrifice to the fictitious God. And you won't believe it: Hindus continuously struggle for cows not be slaughtered. But in RIGVEDA there was gomedha, slaughter of the cow as a sacrifice to God.
But God does not eat the meat, the flesh. What was happening to the flesh of men, horses and cows sacrificed? It was distributed as presents of God, as prasad. Do you want to go back to those days?
Your ancient heritage does not believe in the equality of man. For five thousand years it has been torturing the sudras, the untouchables. Your ancient heritage believed in slaves. People were auctioned just like commodities, and particularly women were auctioned in open markets. Do you want this heritage to be continued?
Millions of women have been sacrificed by India in the so-called sati-pratha: dying with your husband in the funeral pyre.
India has never accepted woman as equal to man. The great, the so-called great, self-styled saint, Tulsidas, who is very much worshipped by the Indians -- even the villagers -- says in his story of Rama that a woman should be beaten often, otherwise you will not be able to control her.
But what is the need to control? And who are you to control? He counts women with the sudras, the untouchables; they should be beaten. He compares women with drums: just as you beat the drums, otherwise there will be no sound, the woman should also be beaten so she remains under control.
I want to ask Rajiv Gandhi: Do you want all this heritage to be preserved?
It is against your constitution, you are talking against your own constitution. The constitution makes it a crime for any woman to be burned alive by the priests and the family on the funeral pyre. It considers it a heinous crime. And the prime minister of India says, "I want my country to rejoice in its heritage."
Your heritage is the worst and the most rotten heritage one can have.
It is your heritage that millions are starving. By the end of this century you will see half a billion people starving and dying. Only science and technology can help, only birth control methods can help. But you are denying all materialism.
Why is this country so poor? It is so ancient, so intelligent, why is it so poor? The intelligence has been distracted from the right path by the continuous insistence on renouncing the world. And the insistence came from people who were kings, princes, who had lived in luxury and found it a meaningless wastage of life.
All the twenty-four tirthankaras of the Jainas were kings. Gautam Buddha was a prince and was going to succeed his father as a king. Krishna and Rama, the Hindu reincarnations of God, were kings. These people had lived in luxury, they had seen the futility of it, that it does not nourish your inner being. They renounced the world. But because they renounced the world, they started teaching everybody to renounce the world, without looking at the background.
All are not kings; all are not super-rich. This is how India's intelligence has been distracted. People did not see the implication, that these people were coming from royal families, every one. Buddha, Mahavira, Rama, Krishna, all were coming from royal families.
It was because of their luxurious lives -- many women, wine, continuous music, dance and nothing else to do -- that they got frustrated. But remember, the background is the most important thing. They renounced the world. And because they renounced the world, they started teaching everybody, "Renounce the world."
Everybody was poor, utterly poor, there was nothing to renounce. But the whole national intelligence got caught into it.
These people taught India that everything outside you is illusory. It is not the case. The objective reality has its own existence, its own reality, just as the subjective, the inner, has its own reality.
What is needed is not to discard materialism; what is needed is to bring materialism and spirituality into a meeting. They are already meeting in your body: your soul and your body are continuously in deep consonance, in a deep harmony. They are already meeting in the whole universe. Everywhere life is in tune with nature.
It is just a mental projection that, "Outside is unreal, so discard it." If it is unreal, then what is the point of discarding it? If it is not there, why are you escaping from it? Nobody escapes from nothing. You know very well it is there! -- but you have lived for centuries as escapists.
I know that just a few days ago he was talking about "one earth, one world." What happened to that one earth and one world? Now he is talking about an "alien" influence from the West -- now the world has become two, it is no longer one -- and discarding the influence.
Do you see the implications?
Discarding science and technology you will not be able to survive at all.
But I understand the politician. The politician does not say the truth, he says what appeals to the masses, what appeals to the ego of the masses.
Poor India has nothing else to brag about. The only thing it can brag about is spirituality, which nobody can see.
But I want to tell Mr. Rajiv Gandhi that the masses are the greatest enemies of themselves. They live in superstitions. Child marriage continues although it is banned by the law, by the constitution; but no action is taken against child marriage.
Women are still burned in the funeral pyres, worshipped because they have jumped into the funeral pyre. Temples are raised to them. And the government simply watches.
And if you drop all birth control methods this country will become such a huge burden. You will not be able to feed them, you will not be able to give them clothes, you will not be able to give them shelter. It will be simply chaos and death.
If you insist on your ancient heritage, you are driving the country not towards the twenty-first century, but towards its graveyard.
He has also insisted in his statement that we should continue our morality, our religion.
What morality?
Just for instance ... India has called one of its heroes, Yudhishthara, dharmaraj, the king of religion. He gambled his whole kingdom, and not only the kingdom, he gambled his own wife, and lost everything; and still he is thought to be the king of religion and morality. A gambler, gambling his own wife just like any commodity!
People think -- and perhaps Rajiv Gandhi believes in those people -- that India was very moral in the past. This is absolutely absurd. All Hindu scriptures, all Buddhist scriptures, all Jaina scriptures, continuously teach people, "Don't steal, don't commit adultery, don't murder people." To whom were these statements addressed?
If India had been moral there would not have been so many thieves that Buddha had to continue insisting for forty-two years, every day, morning and evening, "Be moral." That indicates that the country was not moral; otherwise Buddha would have been thought insane. You don't talk to moral people about morality. You don't talk to people of that which they already have, you talk only about things which they DON'T have.
And it is not only Buddha; Mahavira was doing the same.
And all the religions that have arisen on this sub-continent were continually giving sermons to people; those sermons give the real history of the country. People were thieves, people were murderers, people were suicidal, people were rapists -- all kinds of crimes were committed. Otherwise, all the scriptures would become absolutely meaningless.
So what is your heritage?
Do you want to continue all this?
And where will you land up? Just on the spinning wheel? That can help the country to enter into the twenty-first century? It will help the country to fall back into the first century! And the bullock cart? Is this acceptable technology for spiritual people?
My own understanding is that spirituality is the highest value, your highest need. When you have fulfilled your material needs, suddenly a great understanding arises in you that, "These needs are fulfilled but I remain in discontent and despair. My inner world is empty, unfulfilled."
My insistence is that materialism should become the stepping-stone for spirituality. There is no other scientific way of thinking.
MR. RAJIV GANDHI SAID IT WAS IMPORTANT TO ENSURE THAT THE ESSENCE OF OUR LEGACY WAS NOT LOST IN THIS DELUGE THAT IS COMING FROM THE WEST. THE CULTURAL HERITAGE SHOULD BE PRESERVED AND PROJECTED AS A MODEL OF DEVELOPMENT FOR THE FUTURE.
Great!
I wonder, Rajiv Gandhi, whether you are writing your speeches yourself. I think you are an intelligent, educated person. Perhaps these speeches are written by ghost-writers, because I cannot see that you would commit such contradictions.
MR. GANDHI SAID THE BASIC THINKING SHOULD BE ONE OF SIMPLE SOLUTIONS RATHER THAN A CONFRONTATIONIST ATTITUDE, SINCE THAT ENDED UP WITH COMPROMISES THAT DON'T WORK OR CONSENSUS WHICH WORKS EVEN LESS.
Simple solutions for complex problems? Simple solutions for simple problems; complex solutions for complex problems. It is such a clear thing! For all problems simple solutions won't do, because the problems are complex.
A brain surgeon is dealing with a complex problem, very complex. You cannot call in a butcher to do brain surgery -- that will be a simple solution. Soon there will be no problem and nobody who has the problem; both will be finished! A butcher cannot do brain surgery.
Even all surgeons are not capable of doing brain surgery, just very few, very rare geniuses, because the brain is such a complex phenomenon; in a small skull there are millions of nerves.
While doing the surgery your hand should not shake even a little, otherwise you will cut thousands of nerves, which will have effects all over the body. You don't know where that will lead -- to paralysis, to blindness -- because everything is controlled by the brain.
If there is a tumor, you have to remove it with such care that nothing else is even touched; the brain is very fragile. And the problems that man has created are very complex. You cannot have simple solutions.
What simple solution is there for birth control? Celibacy? It does not work. What simple solution is there for cancer? Drinking the polluted water of India? Water therapy ... or urine therapy?
Urine therapy seems to be the simplest medicine for all diseases. Another ex-prime minister, Morarji Desai, was preaching that the simplest thing for all kinds of diseases -- mental, physical, psychological, it does not matter -- is just to drink your own urine. It is always available, you don't have to go to any expert. Just carry a glass with you.
Sometimes I wonder whether to laugh or to weep.
And he says that compromises don't work; he has forgotten a word, which is `synthesis'. Compromises don't work, but synthesis, a synchronicity, works.
It is already at work in the whole universe. It is at work in your body. It is at work everywhere. Wherever life is, there is spirit and there is matter -- but it is a very deep harmony.
He has completely forgotten the word `synthesis' -- and that is the only solution for the world. The West and East should meet. Matter and spirit should go hand in hand. Zorba and Buddha should dance together.
And finally he said, "Our heritage ..." He does not understand at all what our heritage is.
Eternal poverty .... On one hand, a few people were immensely rich, and on the other hand, the whole society was absolutely poor. And the religions and the so-called moralists convinced the poor that, "Your poverty is not because of the rich people; it is because of your evil acts in your past life that you are suffering. Just suffer patiently, so that in the future life you don't have to be poor." And the rich people are enjoying their good, virtuous acts of their past life, "so don't feel jealous, don't have any envy."
Because of these moralists and these religious people, India has never known any revolution against the bourgeois society, against the feudal lords, against the exploiters. Your whole morality, your whole religion protects the vested interests and destroys the morale, the integrity of the poor. You have treated the poor like cattle.
I am surprised that a young, well-educated man should talk such nonsense.
He also said:
OUR HERITAGE IS NOT ABOUT ECONOMIC GROWTH BUT SPIRITUAL ENLIGHTENMENT.
What does he know about spiritual enlightenment?
The country needs economic growth! And he is saying, "Our heritage is not about economic growth ...." Sure! That's why you are suffering such poverty. And if you continue that rotten heritage, sick to the soul, you will suffer the ultimate death on this planet! This will be the first country to commit suicide -- just by the explosion of population.
And the prime minister of the country says, "Our heritage is not concerned with economic growth."
But bread comes under economics, and clothes come under economics, and the shelter, a house, comes under economics! So what do you want? For everybody to stand naked under the sun? and hungry? and thirsty? and just be spiritual, not be a body?
Then the only way is to commit suicide. Why unnecessarily torture yourself? Just jump into the ocean so you will be simply spiritual.
And from where did he get this word `enlightenment'? Does he know what meditation is?
I was talking to his mother, Indira Gandhi, and she told me, "Next time you pass by Delhi, I would like my two sons to learn something about meditation from you." But they were both out of the house. And I never went to Delhi again.
Laxmi is here. Indira Gandhi had promised her -- because she was the mediator between me and Indira Gandhi -- "I will send Rajiv to Poona to learn something about meditation."
He knows nothing about meditation, and for one who knows nothing about meditation, enlightenment is just a great word.
And the people who were listening to him were all Indians, so naturally, he fulfilled their egos. When he said that the whole earth should be one and nations should dissolve, he was addressing an international conference of scientists.
This is how politicians function. They don't have any integrity in their individuality. They are purely opportunists. When the gathering was international, the world was one, the earth was one. Naturally, the international gathering must have clapped: "This is the right person and the right solution!"
This last statement has been made in an Indian gathering. Now he has changed his position. This is what I call opportunism. It is the ugliest thing when one practices it. Now he is enhancing, puffing up the Indian ego by saying, "You are spiritual people, you don't need any economic growth. You don't need any science, you don't need any technology, you don't need any materialism. You are pure souls. All that you need is enlightenment."
And what is enlightenment, Mr. Rajiv Gandhi, except a word? You don't have any taste of it. If you want to have a taste, I invite you here. We will give you the taste of meditation your mother always wanted you to have, and we will make every effort to make the prime minister enlightened!
But before that happens, you should stop talking nonsense.
Remember, I am not a politician but I want to remind you that you are the servant of the people. And I have every right to correct you. Whenever you go astray, I have to bring you right back to the path. Perhaps in India nobody else will dare to do it, but I have nothing to lose. I am the world's most condemned person. What else can happen?
But, strangely enough, these people are such cowards, they don't even answer.
The sutra:
OUR BELOVED MASTER,
ONCE, YAKUSAN ASKED HIS DISCIPLE, UNGAN,
"WHAT ARE YOU DOING?"
UNGAN SAID, "I AM CARRYING WATER."
YAKUSAN ASKED, "WHAT ABOUT THAT FELLOW?"
"That fellow" always refers to the innermost buddha. No name is used, just an indication:
"WHAT ABOUT THAT FELLOW?"
You are carrying water, that's okay, but what about that fellow? What is he doing?
UNGAN REPLIED, "HE IS HERE."
He is always here. He knows no other place, no other time. He is always here, and always now.
YAKUSAN THEN ASKED, "FOR WHOM ARE YOU WORKING?"
UNGAN REPLIED, "I AM BUSY ON BEHALF OF THAT FELLOW."
That fellow is again the buddha hidden inside your being, your spirituality, your eternal being, your cosmic existence.
YAKUSAN ASKED, "WHY DON'T YOU LET THAT FELLOW
WORK WITH YOU?"
UNGAN SAID, "OSHO ..."
Osho is really a great word of deep gratitude, love and honor. So much is implied that it cannot be translated by `reverend'; that reverend looks so ugly and Christian. Osho is very close and intimate, a very loving address, full of honor and gratitude.
"OSHO, DON'T MAKE A FOOL OF HIM!"
He is my innermost being. I would not allow him to carry water. I can do that. He is thirsty, and he is purely a presence. A presence cannot work directly upon matter, I have to be the mediator. I am between him and the world. If he wants anything I have to do it, he cannot come directly into contact with matter. He is pure space, unbounded. It is sheer joy for me to work for him. I am working for him, but OSHO, DON'T MAKE A FOOL OF HIM. Don't ask such questions. You know perfectly well that all I am doing is for him! My whole body is dedicated to him.
This is dedication. This is surrender.
YAKUSAN SAID, "DON'T SAY THAT!" Yakusan insisted.
Both are masters, both are enlightened. Both know what they are saying and what is being replied, but this is a game -- just chitchat. When two masters are sitting together, what will they do? This is just pulling each other's legs.
YAKUSAN SAID, "DON'T SAY THAT!
HAS HE EVER CARRIED WATER?"
Ungan did not reply. Yakusan has gone beyond the limit, and he knows it. No answer is needed.
How can pure space carry water?
How can pure presence interact with matter?
The body is a tremendous phenomenon. It is standing in between pure space and solid matter. It makes a certain interaction possible between two opposite polarities. The body is doing a tremendous job with great intelligence and wisdom. You should respect your body. You should love your body. It is the instrument for your buddha.
ONCE, YAKUSAN SAID TO DOGO -- UNGAN'S BROTHER -- "I HAVE A VERY SPECIAL PHRASE, WHICH I HAVE NEVER TOLD ANYBODY."
DOGO OBSERVED: "IT IS ALREADY FOLLOWING YOU."
Again, two masters. "You have not said it to anybody, that's okay, but I can see it is following you."
ON ANOTHER OCCASION, UNGAN ASKED YAKUSAN, "HOW DO YOU EXPRESS THE PHRASE?"
"The phrase" means that which cannot be said, so it is simply used as an indication -- the phrase -- just as we were talking about the buddha as "that fellow."
"HOW DO YOU EXPRESS THE PHRASE?"
Because basically it is inexpressible. You cannot say what it is. You can bring people to look at it. You can open the window and you can bring your friend to look at the sunset, or the flowers, or a bird on the wing in the blue sky, or the stars in the sky, anything. You cannot say it but you can show it. And the inner experiences are so deep, they cannot be brought to language.
Yakusan was asked by Ungan,
"HOW DO YOU EXPRESS THE PHRASE?"
YAKUSAN SAID, "IT IS NOT A QUESTION OF EXPRESSION."
It is a question of experience. Or even better, it is a question of experiencING. Experience seems to be a little dead, not a process but a complete thing.
Experience: you have come to the full point. ExperiencING helps a little more. The full point has not come, all is not said. The river has just started flowing towards the ocean, it has not reached. Rather than a noun, a verb is more expressive.
But strangely enough, all over the world, all the languages have turned verbs into nouns. Have you ever seen a river? Because it is always moving.
Remember Heraclitus, who said, "You cannot step in the same river twice." If I have the chance to meet Heraclitus somewhere in eternity -- and there is every possibility, because he will be looking for the moment to meet me -- I have been in agreement with him, but I say he has only told half the truth. "You cannot step in the same river twice," he says.
I say, you cannot step in the same river even once, because by the time your foot touches ... the water underneath is flowing, the river is changing, your foot goes an inch deeper, the water is changing both above and below. Your foot goes deeper, the water is changing on both sides, below and above. When you touch the bottom, the water is something different that you had never touched in the beginning. You cannot step even once ....
Rather than call it a river -- it will make language a little difficult, perhaps that is the reason we tolerate it -- a river should be called "rivering". It is continuously rivering, flowing. A tree should be called "treeing," not a tree, because it is growing every moment! New leaves are coming, old leaves are falling. New buds are opening, old flowers are dropping their petals. It is a constant process.
In existence everything is a process, nothing is an event.
You yourself say you are young, but do you know you are getting older every moment? You say you are alive, but do you know you are coming closer to your death every moment?
As I see it, the moment you were born, your death was also born with you. One foot is life, the other foot is death. You are a combination of both.
When you were born, you were ninety-nine percent life and one percent death. When you die, you will be ninety-nine percent death and one percent life. You will be surprised by my statement, that I am saying "one percent life." Yes, because even in the grave your hair will go on growing, your nails will go on growing. You will not shave your beard anymore, it will start growing. You will become a hippy in the grave. That is why I say one percent.
But I repeat my statement: there are only processes in existence, never events. Everything is constantly moving whether you realize it or not.
Do you realize, the earth you are sitting on is moving, fast. It rotates on its own axis every twenty-four hours, and it makes one round of the sun per year. You are not sitting on a static earth, and neither is the sun static. The sun is moving around some bigger sun -- which is only guessed at by the scientists. We have not yet been able to discover which center the sun is going around. It must be far away.
But everything is on the move, and the moment you stop, you are dead.
Never stop growing, never stop flowing. Look around at the world as a flux, not a dead thing.
YAKUSAN SAID, "IT IS NOT A QUESTION OF EXPRESSION."
But Dogo was also great.
He commented, "Now, Yakusan, YOU HAVE EXPRESSED IT.
Even to say this much -- that nothing can be said about it -- you have said something about it!"
One of the great -- perhaps the greatest -- logicians of the contemporary world was Ludwig Wittgenstein, a strange fellow. He was a student of Bertrand Russell in the university, and he found ....
Bertrand Russell was an authentic teacher. Any other teacher would have expelled Wittgenstein; I have been expelled so many times .... I don't think anybody except a man like Bertrand Russell would have tolerated Wittgenstein.
Bertrand Russell was a recognized authority on logic, on mathematics -- because mathematics is a by-product of logic -- but Wittgenstein was far ahead of Bertrand Russell, and it was the greatness of Bertrand Russell that he looked into Wittgenstein's writings.
While Russell was giving notes, Wittgenstein was taking something else far beyond the notes. He was writing, so it appeared that he was taking notes of what Russell was saying. But Russell suspected ... sometimes he was not saying anything and still Wittgenstein was writing.
So one day Russell went by his side, he stood and looked at the notes. He could not believe it. This was not what he had said; this was something he had always wanted to say but was not able!
He looked at Wittgenstein. He said, "What are you doing here? I have never come across a greater genius in logic! I would love to see your Ph.D. thesis on logic. I hope to learn much from your thesis."
This is greatness. This is authentic sincerity. A world-famous professor and philosopher says to his student, "I am looking forward to your thesis!" Wittgenstein wrote the thesis, and Bertrand Russell wrote the introduction to it.
The thesis is something of pure genius. In that thesis there is one sentence, and when I was a student of logic, I crossed out that sentence. The sentence reads: "That which cannot be said, should not be said."
I wrote a letter to Wittgenstein, saying, "You have said it. `That which cannot be said, should not be said,' -- is still a statement about that. You should remove this statement."
Unfortunately he was dead. Some of his friends wrote to me, "It is too late; otherwise, he was so sincere he would have crossed out that line. He would have understood immediately that even to say that nothing can be said is still saying something."
DOGO COMMENTED, "NOW, YOU HAVE EXPRESSED IT" -- because you say, "IT IS NOT A QUESTION OF EXPRESSION."
You have, in an indirect way, said something about that which remains beyond all expression -- this expression included.
It is beautiful to see two masters encountering each other. It has never happened anywhere else in the world except in the lineage of Zen, because Zen takes everything playfully. The most serious is the most playful. Even masters play like children, arguing, pulling each other's legs. Just arguing for argument's sake -- it is such a joy! And both know that it is simply passing time: drinking coffee and arguing great things. And both know that it cannot be argued: "Just finish your tea!" But it is a beautiful scene. Even to visualize it is of tremendous beauty.
Teishitsu wrote:
THIS! THIS!
I COULD ONLY SAY AT FLOWERY
MOUNT YOSHINO.
The Yoshino mountain is full of flowers -- so many flowers, so many colors, such lush green! What can be said about it? How to condense it into a statement? I can only say, "THIS! THIS! -- I can only indicate -- I COULD ONLY SAY AT FLOWERY MOUNT YOSHINO."
He is talking about the inner. Nothing can be said, only "THIS! THIS!" -- an indication, a finger pointing to the moon.
Next: Chapter 5: The truth is what works, Question 1
Energy Enhancement Enlightened Texts Zen Yakusan
Chapters:
Osho - Talks on Zen: Yakusan: Straight to the Point of Enlightenment, Chapter 1: Whatever the cost enlightenment is cheap, KOKE RECEIVED A HORSE FROM THE EMPEROR DOKO AS A REWARD FOR HIS TEACHING at energyenhancement.org
Osho - Talks on Zen: Yakusan: Straight to the Point of Enlightenment, Chapter 1: Whatever the cost enlightenment is cheap, Question 1, 'EVERYWHERE IN THE WORLD, FOR SOME SUPPORT OR TO NEGATE SOMETHING, PEOPLE ARE ASKED TO RAISE ONE OF THEIR HANDS. WHY DO YOU ASK US ALWAYS TO RAISE BOTH OUR HANDS?' at energyenhancement.org
Osho - Talks on Zen: Yakusan: Straight to the Point of Enlightenment, Chapter 1: Whatever the cost enlightenment is cheap, Question 2, IT IS GENERALLY ACCEPTED THAT EVOLUTION IS FOR THE BETTER, THAT IT IS A PROCESS OF IMPROVEMENT, OF REFINING. BUT FRIEDRICH NIETZSCHE MAINTAINS THAT SPECIES DON'T GROW MORE PERFECT, BECAUSE THE WEAKER -- WHO ARE IN THE MAJORITY -- DEFEAT THE STRONG. WHAT IS YOUR UNDERSTANDING? at energyenhancement.org
Osho - Talks on Zen: Yakusan: Straight to the Point of Enlightenment, Chapter 2: There is no way to compare me with anybody, YAKUSAN HAD NOT GIVEN A DISCOURSE FOR SOME TIME WHEN, ONE DAY, THE HEAD MONK CAME AND SAID, ¡THE CONGREGATION OF MONKS ARE THINKING ABOUT YOUR PREACHING A SERMON.' YAKUSAN SAID, 'RING THE BELL!' at energyenhancement.org
Osho - Talks on Zen: Yakusan: Straight to the Point of Enlightenment, Chapter 2: There is no way to compare me with anybody, Question 1, I HAVE HEARD YOU SAY THAT IF WE LOSE CONSCIOUSNESS -- THROUGH FEAR -- AT THE POINT OF DEATH WE RE-ENTER THE CIRCLE OF BIRTH AND DEATH. IS WITNESSING ALL WE CAN DO AT THIS CRUCIAL MOMENT OR IS THERE ANY SPECIFIC TECHNIQUE? at energyenhancement.org
Osho - Talks on Zen: Yakusan: Straight to the Point of Enlightenment, Chapter 3: A grand approach to reality, IN THE DAYS WHEN YAKUSAN WAS STILL ACTIVELY INSTRUCTING HIS DISCIPLES, RIKOH -- THE GOVERNOR OF HO-SHU AND ALSO A GREAT CONFUCIAN -- WENT TO VISIT YAKUSAN, WHOM HE GREATLY ADMIRED at energyenhancement.org
Osho - Talks on Zen: Yakusan: Straight to the Point of Enlightenment, Chapter 3: A grand approach to reality, Question 1, IS THE POINT OF THE QUESTIONS TO FIND AS MANY DIFFERENT WINDOWS THROUGH WHICH WE MIGHT VIEW -- AND FINALLY REALLY COMPREHEND -- WHAT YOU ARE SAYING? at energyenhancement.org
Osho - Talks on Zen: Yakusan: Straight to the Point of Enlightenment, Chapter 4: The sutra is long, the night is short, WHEN THE NOVICE MONK, GAO, FIRST CALLED ON YAKUSAN, YAKUSAN ASKED HIM, 'WHERE DO YOU COME FROM?' at energyenhancement.org
Osho - Talks on Zen: Yakusan: Straight to the Point of Enlightenment, Chapter 4: The sutra is long, the night is short, Question 1, IT SEEMS SOME PEOPLE CONSIDER UNCONDITIONAL TRUST IN ONE'S MASTER TO BE FANATICISM. WOULD YOU EXPLAIN THE DIFFERENCE BETWEEN THE TWO? at energyenhancement.org
Osho - Talks on Zen: Yakusan: Straight to the Point of Enlightenment, Chapter 5: The truth is what works, ONCE, YAKUSAN ASKED HIS DISCIPLE, UNGAN, 'WHAT ARE YOU DOING?' UNGAN SAID, 'I AM CARRYING WATER.' at energyenhancement.org
Osho - Talks on Zen: Yakusan: Straight to the Point of Enlightenment, Chapter 5: The truth is what works, Question 1, I HAVE HEARD YOU SAY THAT BUDDHA SAID, 'TRUTH IS WHAT WORKS.' at energyenhancement.org