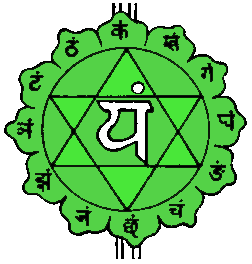 Hatha Yoga POSTURES for
Anahata
THE FOURTH Chakra
---
The Chest Opener.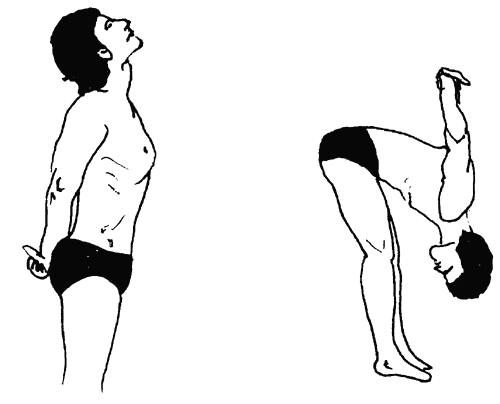 Put your arms behind your back, clasp your hands together and rotate your arms so that your elbows lock. This should press your shoulders back and your chest out. Take a deep breath. Throw your head back and use your arms as momentum to rotate your torso, loosening the tight muscles you may have there. Continue you deep breathing.
The Cobra.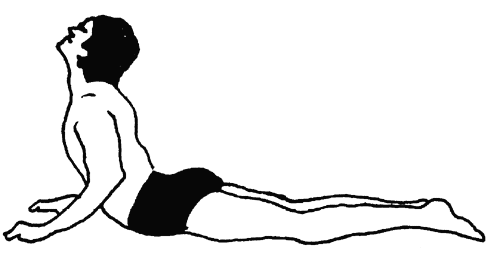 Lie on the stomach with the legs straight and the feet extended.

Place the palms flat on the floor under the shoulders.

Rest the forehead on the ground and relax the body.

Slowly raise the head and the shoulders off the ground, bending the head as far back as it will go.

Try to raise the shoulders without using the arms, only utilizing the back muscles.

Now bring the arms into action and slowly bend the back as much as possible without strain until the arms are straight.

Keep the navel as near the ground as possible.

Hold as long as is comfortable.

Practise up to 5 times per yoga session.
Breath.
Inhale while raising the body from the ground.
Breathe normally in the final pose.
If the final pose is held for a short time, retain the breath inside.
Limitations.
People with peptic ulcers, hernia, intestinal tuberculosis, or hyperthyroidism should not practice this asana at all.
The Windmill.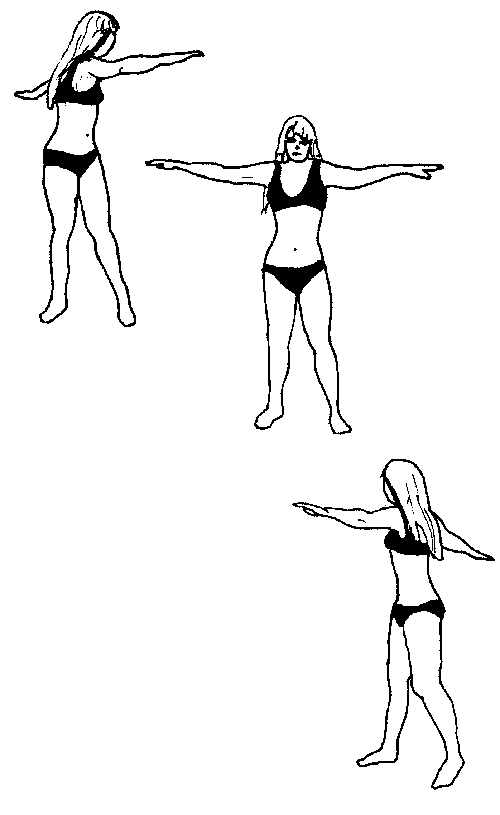 Stand with arms outstretched and twist the torso back and forth. This sends energy from the body down into the arms and the hands, and loosens the tight muscles of the chest and abdomen.
The Fish.

Designed to expand the chest cavity. Begin by lying flat on your back. Then come to a half seated position and prop yourself up on your elbows, hands on hips. Now throw your head back behind you and arch your back. If you can, touch your head to the floor and breathe deeply. Hold as long as is comfortable and then relax. Breathe deeply again.
Arm Circles.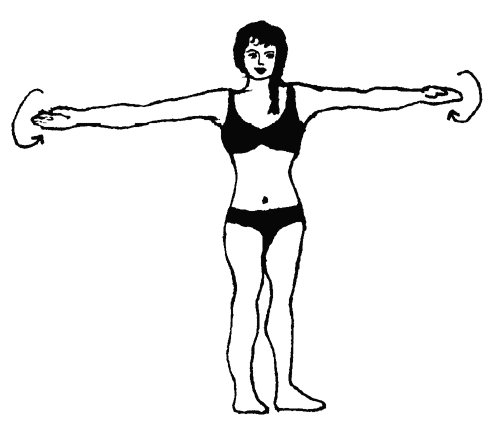 This stimulates the muscles of the upper arms and upper back (the wings). Put arms out straight and rotate in small circles in one direction, gradually moving to larger and larger circles. Then switch directions and repeat. You can also (in keeping with the element of air) pretend you are flapping your arms like wings and flying, taking deep, deep breaths as you do.
The Cow-Head Pose.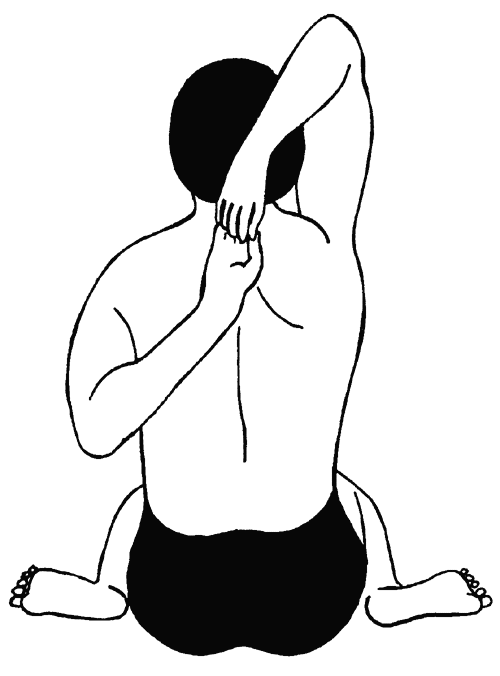 Sit comfortably. If you are comfortable with your feet in the position shown, do so, otherwise sit on your heels or sit cross-legged. Reach one hand over your shoulder, and one hand under, to join the fingers together at the back. At first this takes a little doing but once the fingers are joined it is easier to relax. Then breathe and hold for 2-3 minutes. Switch arm positions and repeat.
---
---
---
EE MEDITATION ENLIGHTENMENT TEXTS