In Egor Personna's Life
---

Disconnected Ego is the taker
What can I get?
As a result it cannot be satisfied
In egor personna's life
All are predatory or prey
Rarely pray!
The spirit is the giver
What can I give?
Its name is love
In love's light all are equal
All are here and now
All shine with their own gifts
Society may attempt to encourage ego
Love is never lost
The fountain of love is always available
It is our own True nature
Always flowing
Sometimes it is blocked
Do not despair
Eternally Yours.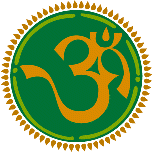 Following love may be contrary to your societies flow
Love is the giver
What can I give?
Follow untamed mind
Follow ego personna's desires
At your peril
Follow love's light
Follow the heart
Become a lover of life
It will take some courage
But the nature of love is the art of service to the whole
What can I give?