Addiction to being fed Energy.
---

The problem is attachment or addiction to this particular way. People need to learn to become independent of their partners energy. Behind every successful man there is a good woman is the popular conception.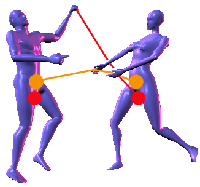 A raging battle for lower chakra energy.
Although it is normal to have vampire-like parasitic relationships, it does cut down the option and strength of the vampirised partner. Many relationships come to an end in divorce because this form of rape is becoming known about and abhorred although it does no real harm to consenting adults.
---