Add to Onlywire
Del.icio.us
Digg
Reddit
Technorati
Psychology Trauma Model, Transactional Analysis, Life Games, Scripts Energy Blockages Directory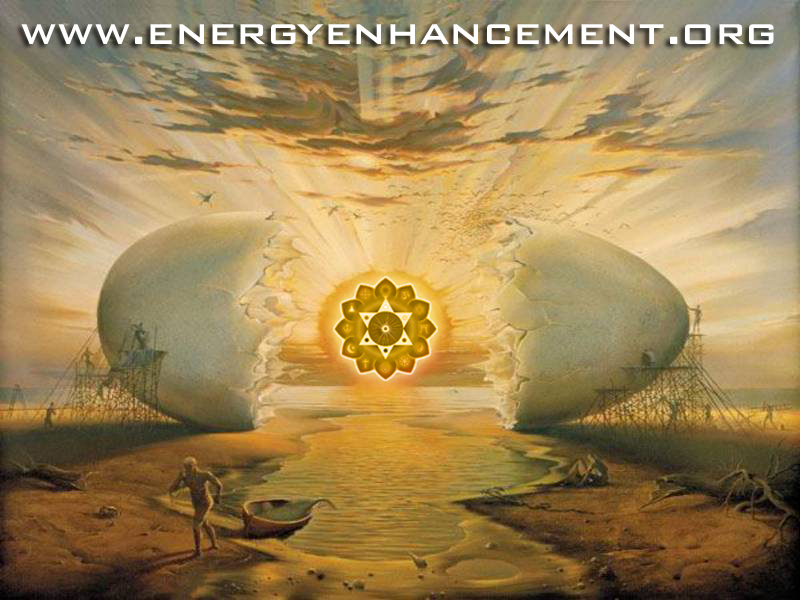 Energy Enhancement Enlightened Texts
Satchidanand Articles https://www.energyenhancement.org/ContentMeditationArticles.htm
ENERGY ENHANCEMENT BLOCKAGE DIRECTORY
Transactional Analysis, Eric Berne, Freud, Scripts and Energy Blockages
THE GAMES PEOPLE PLAY
ENERGY ENHANCEMENT LIFE GAMES - A Game Worth Playing
ENERGY ENHANCEMENT EASY EFFECTIVE ENLIGHTENMENT
---

PSYCHOLOGY TRAUMA MODEL DIRECTORY

THE TRAUMA MODEL OF THE ROSS INSTITUTE STATES THAT TRAUMA, ABUSE AND PAIN CREATES UNSTOPPABLE EMOTIONS . The Energy Enhancement Level One Kundalini Kriyas and their ability to Ground Trauma and Traumatic Memories removes all Trauma and its symptoms - Unstoppable Fear, Anger, Depression, Manicism and Bi-Polar Disorder..

ENERGY ENHANCEMENT ALCHEMICAL VITRIOL THE GROUNDING OF NEGATIVE ENERGIES AND THE TRAUMA MODEL OF MENTAL DISORDERS

AN ENERGY ENHANCEMENT REVIEW OF THE TRAUMA MODEL - Childhood trauma, psychosis and schizophrenia:- a review of the current 2004 literature with theoretical and clinical implications

---

PSYCHOLOGY PSYCHOPATHY DIRECTORY

The Energy Enhancement Seven Step Process of Level Two removal of Energy Blockages removes Psychopathy, removing Blockages in the Heart Center which cause a lack of Empathy and then removes The Blockages above the Head creating a lack of Conscience as the Head Centers are cut off from God as we create Illumination - One Soul Infused Personality!!

PSYCHOPATHY HEALED BY ENERGY ENHANCEMENT - REMOVING BLOCKAGES IN CHAKRAS OUTSIDE THE BODY IN THE ANTAHKARANA

---

PSYCHOLOGY PSYCHOPATHY DIRECTORY

MEDITATION - ENERGY BLOCKAGES ARE THE CAUSE OF THE PSYCHOPATH, THE SCHIZOPHRENIC, AND MANIC DEPRESSION. WITH EXAMPLES STALIN, HITLER, ENRON AND MAO

MEDITATION - Existentialism and Kubrick's Psychopaths in the Films of Stanley Kubrick.

George Lucas, Star Wars, the Revenge of the Sith, and Psychopaths

MEDITATION ENERGY ENHANCEMENT AND Trauma, Pain, Relationships, Divorce, Piercings, Tattoos, BDSM, Sex, Sex Addiction, Tantra, Gambling, Homosexuality, Lesbianism, Drugs and Addiction, Bad backs, Heart Disease, and Cancer.

---

THE ENERGY ENHANCEMENT PSYCHOLOGY TRANSACTIONAL ANALYSIS - SUB PERSONALITIES, STUPID LIFE GAMES, DEAD LIFE SCRIPTS, ENERGY BLOCKAGES DIRECTORY

Energy Enhancement Level Three removes the Energy Blockage Sub-Personalities which create the Transactional Analysis Stupid Life Scripts written about by Dr Eric Berne
TRAUMA MODEL DIRECTORY
ENERGY ENHANCEMENT ALCHEMICAL VITRIOL THE GROUNDING OF NEGATIVE ENERGIES AND THE TRAUMA MODEL OF MENTAL DISORDERS
AN ENERGY ENHANCEMENT REVIEW OF THE TRAUMA MODEL - Childhood trauma, psychosis and schizophrenia:- a review of the current 2004 literature with theoretical and clinical implications
Psychopathy
The Energy Enhancement Seven Step Process of Level Two removal of Energy Blockages removes Psychopathy, a lack of Empathy and then Sub-Personalities as we create Illumination - One Soul Infused Personality!!
PSYCHOPATHY HEALED BY ENERGY ENHANCEMENT - REMOVING BLOCKAGES IN CHAKRAS OUTSIDE THE BODY IN THE ANTAHKARANA
MEDITATION - ENERGY BLOCKAGES ARE THE CAUSE OF THE PSYCHOPATH, THE SCHIZOPHRENIC, AND MANIC DEPRESSION. WITH EXAMPLES STALIN, HITLER, ENRON AND MAO
MEDITATION - Existentialism and Kubrick's Psychopaths in the Films of Stanley Kubrick.
George Lucas, Star Wars, the Revenge of the Sith, and Psychopaths
MEDITATION ENERGY ENHANCEMENT AND Trauma, Pain, Relationships, Divorce, Piercings, Tattoos, BDSM, Sex, Sex Addiction, Tantra, Gambling, Homosexuality, Lesbianism, Drugs and Addiction, Bad backs, Heart Disease, and Cancer.
PSYCHOLOGY THERAPISTS, TEACH ENERGY ENHANCEMENT INITIATIONS
Energy Enhancement Enlightened Texts
THE SUCCUBUS INCUBUS OF VAMPIRE ENERGY CONNECTIONS BY ABILDGAARD

SEE ENERGY ENHANCEMENT LEVEL FOUR FOR MASTERY OF ENERGY CONNECTIONS AND MASTERY OF RELATIONSHIPS
THE ENERGY ENHANCEMENT Tamil Siddar BHOGAR - Kundalini Yoga and Spiritual Alchemy
THE ENERGY ENHANCEMENT MEDITATION YOGA DIRECTORY
EMAIL
sol@energyenhancement.org
for details

OSHO BOOK DIRECTORY - THE SYNTHESIS OF RELIGION IS ENLIGHTENMENT - CLICK HERE! Osho was an Enlightened Master - The Synthesis of Religion is Enlightenment - Osho commented on the works of all the Ascended masters and Saints who Founded all the Great Religions and those whose influence on humanity in incontrovertible from Zen Master Dogen to Patanjali to Buddha to Kabir to Pythagoras to Heraclitus to Junaid, Mansoor, and Rumi and then to Jesus - In reality he is not writing about any particular religion or teacher, He is writing about the Enlightenment - the Soul Infusion and the Opening of the heart - common to all great masters. He is writing about those things which constitute Enlightenment. He is writing about those human frailties which are just not Enlightened and making jokes about them!!