THE MAYAN 2012 EARTH CHANGES
Editor's Note: This article is from talks given by Mayan priest Carlos Barrios and was distributed by eceti.org. Barrios speaks with urgency from his perspective as part of a culture that studies time. He speaks on earth changes, the power of the dark magicians, and 2012 as a transition, not an end. He has simple words of wisdom to share, so be sure to read the end!

Carlos Barrios was born into a Spanish family on El Altiplano, the highlands of Guatemala. His home was in Huehuetenango, also the dwelling place of the Maya, Mam tribe. With other Maya and other indigenous tradition keepers, the Mam carry part of the 'old ways on Turtle Island (North America).They are keepers of time, authorities on remarkable calendars that are ancient, elegant and relevant.

Mr. Barrios is a historian, an anthropologist and investigator. After studying with traditional elders for 25 years since the age of 19, he has also became a Mayan Ajq'ij, a ceremonial priest and spiritual guide, Eagle Clan. Years ago, along with his brother, Gerardo, Carlos initiated an investigation into the different Mayan calendars. He studied with many teachers. He says his brother Gerardo interviewed nearly 600 traditional Mayan elders to widen their scope of knowledge.

"Anthropologists visit the temple sites," Mr. Barrios says, "and read the inscriptions and make up stories about the Maya, but they do not read the signs correctly. It's just their imagination. Other people write about prophecy in the name of the Maya. They say that the world will end in December 2012.The Mayan elders are angry with this. The world will not end. It will be transformed."

The indigenous have the calendars, and know how to accurately interpret it, not others. The Mayan Calendars comprehension of time, seasons, and cycles has proven itself to be vast and sophisticated. The Maya understand 17 different calendars, some of them charting time accurately over a span of more than ten million years. The calendar that has steadily drawn global attention since 1987 is called the Tzolk'in or Cholq'ij.

Devised ages ago and based on the cycle of the Pleiades, it is still held as sacred. With the indigenous calendars, native people have kept track of important turning points in history. For example, the day keepers who study the calendars identified an important day in the year One Reed, Ce Acatal, as it was called by the Mexicans. That was the day when an important ancestor was prophesied to return, "coming like a butterfly". In the Western Calendar, the One Reed date correlates to Easter Sunday, April 21,1519 the day that Hernando Cortez and his fleet of 11 Spanish galleons arrived from the East at what is today called Vera Cruz, Mexico.

When the Spanish ships came toward shore, native people were waiting and watching to see how it would go. The billowing sails of the ships did indeed remind the scouts of butterflies skimming the ocean surface. In this manner was a new era initiated, an era they had anticipated through their calendars.

The Maya termed the new era the Nine Bolomtikus, or nine Hells of 52 years each. As the nine cycles unfolded, land and freedom were taken from the native people. Disease and disrespect dominated. What began with the arrival of Cortez, lasted until August 16, 1987 - a date many people recall as Harmonic Convergence.

Millions of people took advantage of that date to make ceremony in sacred sites, praying for a smooth transition to a new era, the World of the Fifth Sun. From that 1987 date until now, Mr. Barrios says, we have been in a time when the right arm of the materialistic world is disappearing, slowly but inexorably. We are at the cusp of the era when peace begins, and people live in harmony with Mother Earth.

We are no longer in the World of the Fourth Sun, but we are not yet in the World of the Fifth Sun. This is the time in-between, the time of transition. As we pass through transition there is a colossal, global convergence of environmental destruction, social chaos, war, and ongoing Earth changes.

All this, Mr. Barrios says, was foreseen via the simple, spiral mathematics of the Mayan calendars. "It will change," Mr. Barrios observes. "Everything will change." He said Mayan Daykeepers view the Dec. 21, 2012 date as a rebirth, the start of the World of the Fifth Sun. It will be the start of a new era resulting from and signified by the solar meridian crossing the galactic equator, and the earth aligning itself with the center of the galaxy.

At sunrise on December 21, 2012 for the first time in 26,000 years the Sun rises to conjunct the intersection of the Milky Way and the plane of the ecliptic. This cosmic cross is considered to be an embodiment of the Sacred Tree, The Tree of Life, a tree remembered in all the world's spiritual traditions.

Some observers say this alignment with the heart of the galaxy in 2012 will open a channel for cosmic energy to flow through the earth, cleansing it and all that dwells upon it, raising all to a higher level of vibration. This process has already begun, Mr. Barrios suggested. "Change is accelerating now, and it will continue to accelerate. If the people of the earth can get to this 2012 date in good shape, without having destroyed too much of the Earth, Mr.Barrios said, we will rise to a new, higher level. But to get there we must transform enormously powerful forces that seek to block the way.

Mr. Barrios offered a number of suggestions to help people walk in balance through the years ahead. "The prophesied changes are going to happen," he said "but our attitude and actions determine how harsh or mild they are." "We need to act, to make changes, and to elect people to represent us who understand and who will take political action to respect the earth.

"Meditation and spiritual practice are good, but also action. It's very important to be clear about who you are, and also about your relation to the Earth. Develop yourself according to your own tradition and the call of your heart. But remember to respect differences, and strive for unity. Eat wisely (Ormus rich food).
A lot of food is corrupt in either subtle or gross ways
- See Initiation 5 of Level One of Energy Enhancement where we describe how to "See" Food that is, See if it contains Poison or not. Pay attention to what you are taking into your body.
Learn to preserve food, and to conserve energy. Learn some good breathing techniques, so you have mastery of your breath. Be clear. Follow a tradition with great roots. It is not important what tradition, your heart will tell you, but it must have great roots."

"We live in a world of energy. An important task at this time is to learn to sense or see the energy of everyone and everything: people, plants, animals. This becomes increasingly important as we draw close to the World of the Fifth Sun, for it is associated with the element ether - the realm where energy lives and weaves."

This is the world of the Chakras above the head containing the Astral Plane, the Soul plane, the Monadic Plane with higher chakras the Soul, Monad, Logos, Sirius and Avatar of Synthesis.
Go to the sacred places of the earth to pray for peace, and have respect for the Earth which gives us our food, clothing, and shelter. We need to reactivate the energy of these sacred places. That is our work."

Many powerful souls have reincarnated in this era, with a lot of power. "These are the Indigo Children who are the New Spiritual Leaders and Gurus of Humanity"
This is true on both sides, the light and the dark. High magic is at work on both sides. Things will change, but it is up to the people how difficult or easy it is for the changes to come about.

The economy now is a fiction. The first five-year stretch of transition from August 1987 to August 1992 was the beginning of the destruction of the material world. We have progressed ten years deeper into the transition phase by now, and many of the so-called sources of financial stability are in fact hollow. The banks are weak. This is a delicate moment for them. They could crash globally if we don't pay attention. If the banks crash .... then we will be forced to rely on the land and our skills. The monetary systems will be in chaos, and we must then rely on our direct relationship with the Earth for our food and shelter.

The North and South Poles are both breaking up. The level of the water in the oceans is going to rise. But at the same time land in the ocean, especially near Cuba, is also going to rise.

A Call for Fusion: As he met with audiences in Santa Fe, Mr. Barrios told a story about the most recent Mayan New Year ceremonies in Guatemala. He said that one respected Mayan elder, who lives all year in a solitary mountain cave, journeyed to Chichicastenango to speak with the people at the ceremony. The elder delivered a simple, direct message. He called for human beings to come together in support of life and light.

"One simple but effective prayer technique is to light a white or baby-blue colored candles. Think a moment in peace. Speak your intention to the flame and send the light of it on to the leaders who have the power to make war or peace."

We Have Work to Do According to Mr. Barrios this is a crucially important moment for humanity, and for earth. Each person is important. If you have incarnated into this era, you have spiritual work to do balancing the planet. He said the elders have opened the doors so that other races can come to the Mayan world to receive the tradition.

The Maya have long appreciated and respected that there are other colors, other races, and other spiritual systems. "They know," he said, "that the destiny of the Mayan world is related to the destiny of the whole world."

"The greatest wisdom is in simplicity," Mr. Barrios advised before leaving Santa Fe. "Love, respect, tolerance, sharing, gratitude, forgiveness. It's not complex or elaborate. The real knowledge is free. It's encoded in your DNA. All you need is within you."

"Great teachers have said that from the beginning. Find your heart, and you will find your way."

Carlos Barrios is the author of Kam Wuj: El Libro del Destino, a book published in Spanish that explores Mayan teachings. He is looking for a way to have the book translated and published in English. Mr. Barrios can be contacted at the Organization for Mayan and Indigenous Spiritual Studies: HCR 72, Box 142, Ribera, NM 87560 USA

email sol@energyenhancement.org for details...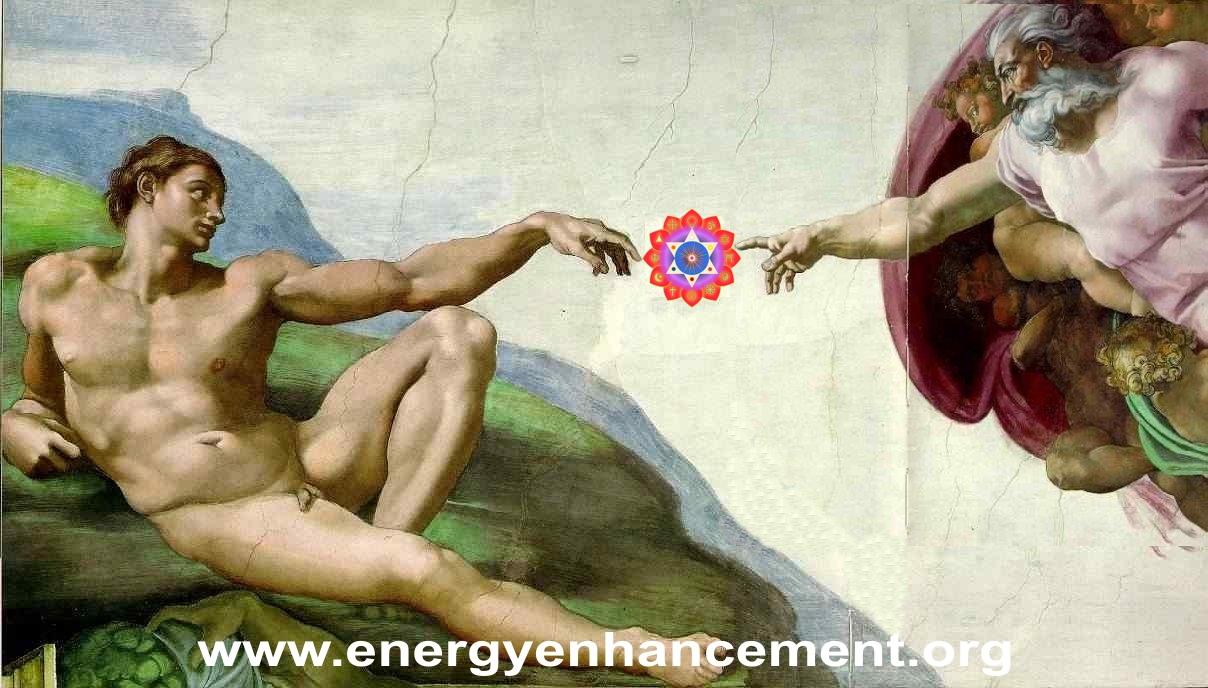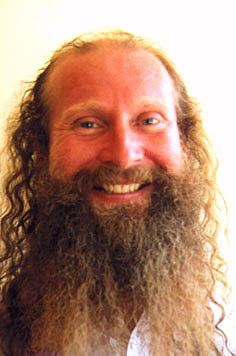 IF YOU WANT TO SPEED UP YOUR PROCESS WITH THE ULTIMATE TECHNIQUES ON THE PATH OF ENLIGHTENMENT.......
BUY THE DVD VIDEO COURSE NOW!!!
ANCIENT TECHNIQUES FROM THOUSANDS OF YEARS OF SUCCESSFUL SPIRITUAL TECHNOLOGY
The Energy Enhancement Buddha at the SOL Center
START A LIVE ENERGY ENHANCEMENT COURSE
SPEED UP THE PROCESS OF ENLIGHTENMENT!!
email sol@energyenhancement.org for details...
COME AND GET EXPERIENCED!
CLICK BELOW FOR DETAILS
EMAIL sol@energyenhancement.org
FOR PRICES
INTENSIVE VIDEO COURSE LEVEL ONE STREAMING VIDEO -
SPECIAL OFFERS..
EMAIL sol@energyenhancement .org for details
BUY NOW!!

THE PAINLESS REMOVAL OF STRESS, TRAUMA AND NEGATIVE EMOTION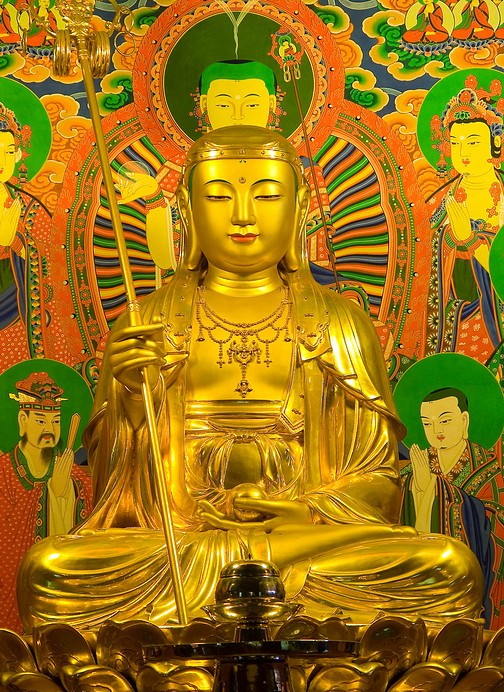 ENERGY ENHANCEMENT
THE TWENTY MAYAN TRIBES, LIKE A MONAD, IS A GROUP OF SOULS -
THE LOGOS IS THE ARCHANGEL IN CHARGE OF THIS PLANET AND EVERY MONAD, EVERY SOUL, EVERY HUMAN BEING ON IT
IF YOU ARE A PART OF THE GROUP, THEN YOU WILL HAVE THESE TALENTS, AIMS AND FULFILLMENT IN THESE ACTIONS, THESE PURPOSES..

RED INITIATES WHITE REFINES BLUE TRANSFORMS YELLOW RIPENS

20 TRIBES

ACTION
| | |
| --- | --- |
| 1 ~ IMIX ~ DRAGON ~ RED | NURTURES, BEING, BIRTH |
| | |
| --- | --- |
| 2 ~ IK ~ WIND ~ WHITE | COMMUNICATES, SPIRIT, BREATH |
| | |
| --- | --- |
| 3 ~ AKBAL ~ NIGHT ~ BLUE | DREAMS, ABUNDANCE, INTUITION |
| | |
| --- | --- |
| 4 ~ KAN ~ SEED ~ YELLOW | TARGETS, FLOWERING, AWARENESS |
| | |
| --- | --- |
| 5 ~ CHICCHAN ~ SERPENT ~ RED | SURVIVES, LIFE-FORCE, INSTINCT |
| | |
| --- | --- |
| 6 ~ CIMI ~ WORLDBRIDGER ~ WHITE | EQUALIZES, DEATH, OPPORTUNITY |
| | |
| --- | --- |
| 7 ~ MANIK ~ HAND ~ BLUE | KNOWS, ACCOMPLISHMENT, HEALING |
| | |
| --- | --- |
| 8 ~ LAMAT ~ STAR ~ YELLOW | BEAUTIFIES, ELEGANCE, ART |
| | |
| --- | --- |
| 9 ~ MULUC ~ MOON ~ RED | PURIFIES, UNIVERSAL WATER, FLOW |
| | |
| --- | --- |
| 10 ~ OC ~ DOG ~ WHITE | LOVES, HEART, LOYALTY |
| | |
| --- | --- |
| 11 ~ CHUEN ~ MONKEY ~ BLUE | PLAYS, MAGIC, ILLUSION |
| | |
| --- | --- |
| 12 ~ EB ~ HUMAN ~ YELLOW | INFLUENCES, FREE WILL, WISDOM |
| | |
| --- | --- |
| 13 ~ BEN ~ SKYWALKER ~ RED | EXPLORES, SPACE, WAKEFULNESS |
| | |
| --- | --- |
| 14 ~ IX ~ WIZARD ~ WHITE | ENCHANTS, TIMELESSNESS, RECEPTIVITY |
| | |
| --- | --- |
| 15 ~ MEN ~ EAGLE ~ BLUE | CREATES, VISION, MIND |
| | |
| --- | --- |
| 16 ~ CIB ~ WARRIOR ~ YELLOW | QUESTIONS, INTELLIGENCE, FEARLESSNESS |
| | |
| --- | --- |
| 17 ~ CABAN ~ EARTH ~ RED | EVOLVES, NAVIGATION, SYNCHRONICITY |
| | |
| --- | --- |
| 18 ~ ETZNAB ~ MIRROR ~ WHITE | REFLECTS, ENDLESSNESS, ORDER |
| | |
| --- | --- |
| 19 ~ CAUAC ~ STORM ~ BLUE | CATALYZES, SELF-GENERATION, ENERGY |
| | |
| --- | --- |
| 20 ~ AHAU ~ SUN ~ YELLOW | ENLIGHTENS, UNIVERSAL FIRE, LIFE |
RED INITIATES WHITE REFINES BLUE TRANSFORMS YELLOW RIPENS
SOUL CONTACT!
WHEN JEAN CAME FOR ONE MONTH ON THE COURSE WE REMOVED ALL HIS BLOCKAGES ALL TRAUMA - FORMED NEGATIVE KARMIC MASS IN THE SPINE WHICH HE SAW, PSYCHICALLY IN THE BUDDHAFIELD, AS 13 BLACK SHINY STONES.
THIS IS THE EFFECT OF ADVANCED ENERGY ENHANCEMENT BLOCKAGE REMOVAL TECHNIQUES
THE RESULT OF REMOVING HIS ENERGY BLOCKAGES WAS AN INCREASE IN THE ABILITY TO CHANNEL ENERGY AND THE STOPPING OF ALL SHAKING DURING MEDITATION, EVER AGAIN!
"FOR THOSE WHO BELIEVE IN ENLIGHTENMENT AND UNDERSTAND THE URGENCY OF THE SITUATION" - GAUTAMA BUDDHA
WE CAN CHANGE
YES WE CAN
FOR THOSE WHO TELL US THAT WE CAN'T
YES WE CAN
ENDURING HOPE
YES WE CAN
AND THE LIGHT OF OUR IDEALS SHINES BRIGHTLY
YES WE CAN
WE SHALL OVERCOME
YES WE CAN!!
ENLIGHTENMENT
YES WE CAN!!
THE ANCIENT EFFECTIVE SECRETS OF ENERGY ENHANCEMENT WILL ENABLE YOU TO BECOME MORE ENERGETIC, MORE PEACEFUL, MORE POSITIVE, MORE PURE, MORE SOUL INFUSED IN YOUR ALL YOUR LIFE AND FUTURE LIFETIMES - THE REAL SECRETS OF SUCCESS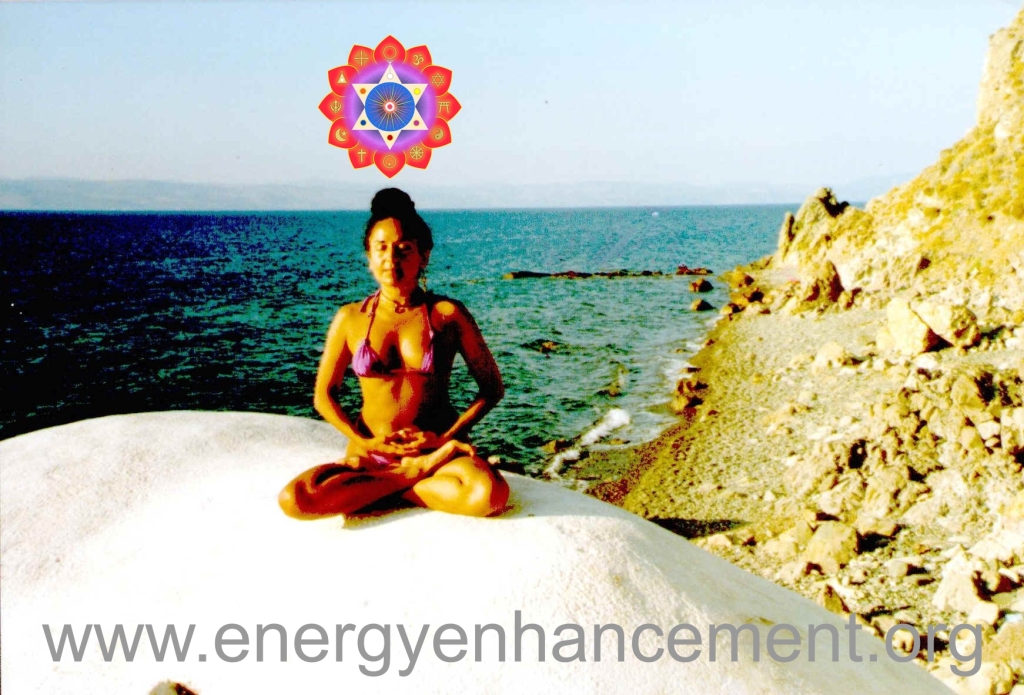 USE THE PAYMENT FOR ALL THESE DVD COURSES TO UPGRADE TO THE LIVE COURSE - A TWO LEVEL DVD COURSE IS GIVEN FREE WITH THE BOOKING OF A LIVE, MONTH LONG, TWO LEVEL COURSE WORLDWIDE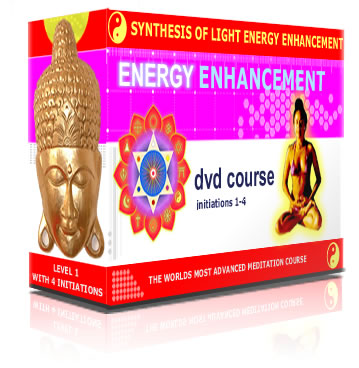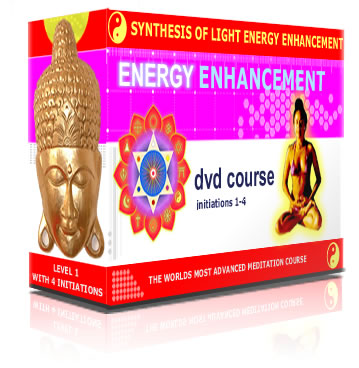 NOW.. IN VIDEO... ON DVD
IF YOU WANT TO SPEED UP YOUR PROCESS WITH THE ULTIMATE TECHNIQUES ON THE PATH OF ENLIGHTENMENT.......
BUY THE DVD COURSE NOW!!!
NEW!! IMPROVED!! 12 HOURS OF VIDEO, 14 DVDS

FREE SHIPPING

FREE TEXT SUPPORT

FREE SACRED DANCE AND CHANTING VIDEO

ENERGY ENHANCEMENT INITIATIONS 1 TO 4
BUT YOU CAN BUY THIS NEW DVD COURSE NOW, 20% OFF
LEARN
FOUR INITIATIONS!!
MEDITATION
ALIGNMENT
CIRCULATION OF THE ENERGIES
GROUNDING OF NEGATIVE KARMIC MASS, NEGATIVE ENERGY, NEGATIVE EMOTIONS
VITRIOL
KUNDALINI KRIYAS
CONNECTION WITH THE CHAKRAS ABOVE THE HEAD
SPEED UP THE INTELLECT
SPEED UP THE PROCESS OF ENLIGHTENMENT!!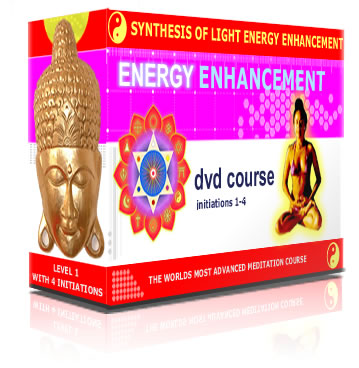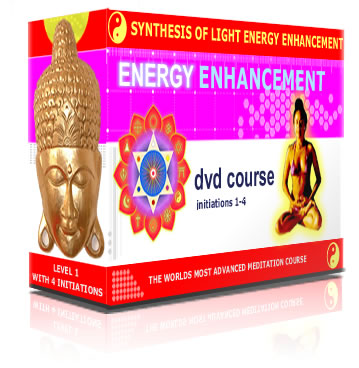 NOW.. IN VIDEO... ON DVD
IF YOU WANT TO SPEED UP YOUR PROCESS WITH THE ULTIMATE TECHNIQUES ON THE PATH OF ENLIGHTENMENT.......
BUY THE DVD COURSE NOW!!!
20% off.
NOW UPGRADED TO 14 DVDS
NEW!! IMPROVED!! 12 HOURS OF VIDEO, 14 DVDS

FREE SHIPPING

FREE TEXT SUPPORT

FREE SACRED DANCE AND CHANTING VIDEO

ENERGY ENHANCEMENT INITIATIONS 1 TO 4
email
NOW!! for details
| | |
| --- | --- |
| | 1. Initiation 1 Meditation |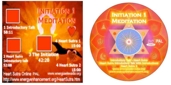 Meditation Introductory Talk With Instructions
Introductory Talk Heart Sutra Heart Sutra 1- Heart Sutra 2
| | |
| --- | --- |
| | 2. Initiation 2 KUNDALINI KRIYAS Energy Circulation Part 1 |


Introductory Talk - The Initiation
Students Questions
| | |
| --- | --- |
| | 3. Initiation 2 KUNDALINI KRIYAS Energy Circulation Part 2 |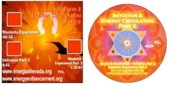 Students Experience - Initiation Part 2
Students Experiences Part 2
| | |
| --- | --- |
| | 4. Initiation 3 The Grounding Of Negative Energies - VITRIOL |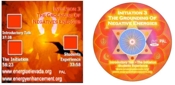 Introductory Talk - The Initiation
Students Experiences
| | |
| --- | --- |
| | 5. Initiation 4 SOUL FUSION!! SUPRA GALACTIC Orbit 1 |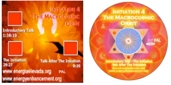 Introductory Talk - The Initiation
Talk After The Initiation
| | |
| --- | --- |
| | 6. Initiation 4 SOUL FUSION!! SUPRA GALACTIC Orbit 2 |
MEDITATION
ALIGNMENT
CIRCULATION OF THE ENERGIES
GROUNDING OF NEGATIVE KARMIC MASS, NEGATIVE ENERGY, NEGATIVE EMOTIONS
VITRIOL
KUNDALINI KRIYAS
BUY THE FOUR INITIATION Video course - CLICK HERE!!
FROM DON MINIHANES COURSE REPORT - LAST WEEK OF ENERGY ENHANCEMENT REIKI MASTERY OPTION
"I am now in the last week of the course and I feel like a totally different person. I have regained myself and have been given from nothing having no psychic vision at all at the start of the energy enhancement course, a clarity of psychic vision that is breathtaking."
"As we practiced on each other we came very quickly to realise this. I could literally feel the energy moving inside each chakra as the other person worked within me from several meters away and when I worked on the other person I could see me projecting energy to them and could see where the blockages were within their chakras.
I could force the energy from my centres into their centres and clean their centre bringing the energy full circle back to me. You could tell the state of their chakras by the amount of energy returning to your own centre and this was achieved by mind power only.
Before I came here Satchi said he would teach me to do it in this way and I was sceptical about this claim. I could never envision me having psychic vision, but I have now, I can now do astonishingly powerful Reiki sessions on people without going any where near them and distance healing over any distance is a piece of cake, incredible stuff."
"I am totally de-stressed and have expanded in every way. I feel stronger and fitter and much more mentally agile than I have ever felt in my life. The fog and confusion of life has gone and I feel that I have just received the inside information on everything. I am ready for anything and am wide awake. I am full of the most incredible energy imaginable and have Energy Enhancement Reiki that is so powerful it staggers me. I know a thing or two about Reiki and had a very strong Reiki connection before I got here, now I have a connection that is beyond description and I have yet to undergo the second initiation this week and then the masters. I have opted to take this as an extra and for anyone who is interested, I believe this is beyond anything you will ever experienced anywhere."
I am now equipped with life tools and healing tools that one only dreams of and there is nothing out there in the world that will ever faze me again. I am absolutely delighted that I decided to come here, because this experience has changed me, for the good of me and for all those that I will touch when I leave here. I am so excited and can't wait to start exploring my new found talents"
MORE ON ENERGY ENHANCEMENT REIKI