ARE Energy Enhancement Meditation Techniques for You?
Energy, Enhancement, EE, Meditation, Meditations, Retreats, Course, Hercules, Greek, Myth, Evolution, Human Evolution, Seminars, Yoga, Hatha, Patanjali, Raja, Mantra, Japa, Bhakti, Krishna, Karma, Asana, Pranayama, Mudra, Bandha, Yoga, Sacred, Dance, Teacher, Training, Meditation, Initiation, Teacher, Training, Philosophy, Reiki, Master, Enlightenment, Illumination, Nirvana, Emptiness, Nothing, Soul, Monad, Tantra, Tantric, Tantrick, White, Magic, Magick, Alchemy, Relationships, Ego, Strategeies, Mastery, Thelema, Aleister, Crowley, Healing, Psychology, Strategies, Celestine, Prophesy, Ken, Wilber, Therapy, infinity, infinite, taoist practises, transmute, transmutation, stress, success, abundance, plenty, philosophers stone, ego, kundalini, energy protection, intuition, synchronicity, square the circle, ouroboros, yin, yang, swastika, vitriol, aura, auric bopdy, inorganic beings, ascended masters, Development, Self, Personal, Relaxation, Stress, Holidays, Tours, India, Peru, Argentina, Brazil, Majorca, Alhambra, Taj, Mahal, Machu, Pichu, Arunachala, Poetry, Art, Spirit, Spiritual, Don, Juan, Carlos, Castaneda, Castenada, Gurdjieff, Alice, Bailey, Djwan, Khul, The, Tibetan, Lama, Zopa, Dalai Lama, New Age, Management, Success, Taoism, Tao, Daoism, Dao, Zen, Master, Hogen, Rinzai, Soto, Dogen, Buddhism, Buddha, Mahayana, Hinayana, Sufism, Muslim, Jallaluddhin, Jallaluddin, Rumi, Hinduism, Osho, Rajneesh, Sivananda, Satchidananda, Satchidanand, Sathya, Sai, Baba, Ramana, Maharshi, Sri, Yogendra, Maharishi, Mahesh, Yogi, Aurobindo, Christianity, Christ, Bede, Griffiths, Benedictine, Synthesis, Church, of Synthesis.


Bookmark this page - add it to your Favourites Now!!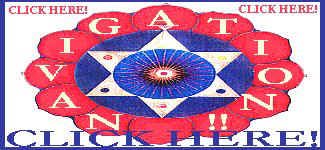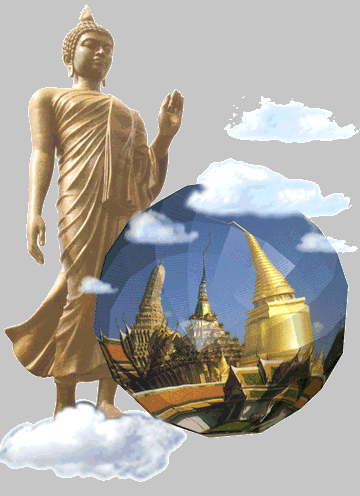 See our Menu for more details.
Anyone interested in Energy. Anyone interested in their own psychic development. Anyone interested in developing clarity of mind and the education of their own emotions should read the comments and the personal tesimonials to the speed and efficacy of the Energy Enhancement techniques which follow.
Using Meditation and the advanced meditation techniques of Energy Enhancencement backed up by Advanced Yoga Techniques used by initiates for the last 5000 years together with Sacred Dance, Reiki and healing techniques on our courses and retreats, we produce a gradual, and sometimes not so gradual, feeling of peace and energy growing on a daily basis.
Jesus Christ talked of his teaching as "A Pearl of Great Price". Any person would be glad to purchase such a pearl. Yet if they are given away for free then they become despised and not used. As Jesus said, "Do not scatter Pearls before swine". Gurdjieff indeed, talked of exactly this matter. This Energy Enhancement is such a Pearl. Please do not lose this opportunity of obtaining it.
There are many courses:-
| | |
| --- | --- |
| | Energy Enhancement at the Taj Mahal and Tours in India |
| | Energy Enhancement in Crete - an Island off the coast of Greece in the middle of the Mediterranean sea- our Home Base. |
| | Energy Enhancement Meditation Techniques in Peru, Machu Pichu and Titicaca. |
| | The Home Study Energy Enhancement Meditation Techniques Course by Download from our Web Site Available anywhere in the world. |
| | |
| --- | --- |
| | Yoga Teacher Training. |
| | Sacred Dance Performance |
| | The Three Year Residential Course including all of the above. |
| | The Energy Enhancement E-Book, Available by Download from our site. |
If you are inspired to want to learn these invaluable techniques then take a session or come on one of our courses. Do not delay!
Energy Enhancement is a method of Self Development well based on tried and trusted methods dating back up to 5000 years. However the techniques are more advanced than the Yoga and Meditation upon which they are based. They are advanced techniques from the Yoga Kriya tradition, from the Western Alchemical tradition and from the Taoist Meditational tradition, designed to speed up the meditational process. For this reason they need to be treated with respect. They are very powerful. It is best to journey steadily.
However they can be used by experienced practitioners to heal themselves and other people very quickly.
Swami Satchidananda of Virginia USA, says that when he was younger he used to touch people and they would be immediately healed of anything that was troubling them. Cancer, Heart disease, fever, tuberculosis. However, after a few years he noticed that the same people were coming back with exactly the same diseases.
That was when he decided that he would only heal people if first they took up some practise of self development. To maintain the changes. So that they could digest the healing.
Otherwise we get to the situation where the young son of a doctor took over his fathers practise when his father was away on holiday.
When his father returned the young son was very happy. He said "Do you remember the old lady who you have been treating? Well, I've cured her."
His father was appalled. "Do you know what you have done? She was the income that sent you to University. She was also performing that feat for your brother. What have you done?!"
Healing can be never ending.
Energy Enhancement is for those who really want to be healed quickly. Who recognise that we all have a lot to learn. Who are Humble. Who know that genuine methods are not just intellectual. Who want to improve their Emotional IQ. Who want to learn to be happy, to be peaceful. Who know that the only true healing is Enlightenment.
Energy Enhancement teaches the techniques you need to learn everything on the Path of Enlightenment. How to harmonise the Physical Body, The Emotional Body, The Mental Body and the Spiritual Body.
Below are some of the experiences of those clients experiences of our Healing work. The gradual progress of our students is usually quite different except in the "Healing crisis" which comes to all of us in time.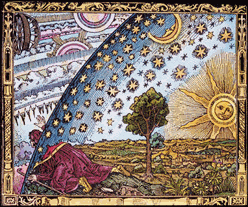 When a man is standing in front of you dripping blood you do not tell him why he should not have got into that situation. One merely binds up the wound.
So this is why we do healing sometimes, when asked, as part of Energy Enhancement; Only, usually, to people doing Energy Enhancement. Also, part of the initiation is energetic. We hope to augment to healing process.
Alexandra
The day after the Hatha Yoga Class, I experienced anger, so I tried to relax, breathing with the abdomen, accepting that that emotion was part of the process of cleansing, Then the anger was transformed into a peaceful loving feeling with no attachment. I was feeling free and happy with no disturbing emotion. I think I really felt the jump of energy from the Solar plexus to the Heart Chakra
Peter
After attending a free workshop given by Satchi and Devi I began to practise the exercises I had learned in that class on a daily basis in my student digs. In under a week, I became aware of a NEW type of energy that I was beginning to feel and use. The energy I can best describe as being relaxed and alert at the same time.....
I soon became aware that my energy level was ascending, giving me more energy when I needed it and the ability to relax when needed too. The result being that I began to feel GOOD and began to look at new ways to sustain and expand this good feeling, such as a closer inspection of my diet and my actions in daily life. This in turn lead me to inspect the way I dealt with myself and the world around me, the environment and other living entities. Thus I realised that just by performing these simple Yogic exercises over a period of a few months, I had begun to look at life again, with a broadening new mind and a sense of GOODNESS.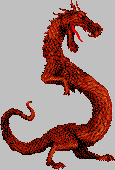 Each time I attended one of the 3 hour classes, Hatha Yoga followed by Meditation, I felt renewed energy and vitality enter my being, enabling me to keep on growing or simply just to cope well with some of the things that life throws at us. The meditation classes are rich with techniques to help the aspiring student. Techniques such as breath control, correct posture, visualisation, all taught in a relaxed and supportive atmosphere. I never felt any pressure or ill at ease, quite the opposite, in fact any unsuccessful attempts at technique often end in laughter from all and all in good humour.
I found the techniques of meditation an excellent way of grounding negative energies, increasing powers of concentration and the abilities that lead to the type of positive introspection that helps us find our true selves and how to relate in a more meaningful way to the external world.
Whilst being taught Energy Enhancement Stage 1. for the first time I had a profound and somewhat startling experience. In the meditation part of the experience I perceived an intense and bizarre visualisation. In the minds eye I became aware of being in a dazzling white area in which reared a most amazing "cobra-like" snake. The colours, texture and clarity of the image were intensely vivid, more so than television or cinema. Psychedelic is the term I would best use to describe the experience. The snake reared its head up to my face and I could perceive that its tail seemed to emmenate from just beneath my navel. As the image was so vivid and it seemed that the head of the snake would strike my face, I abruptly opened my eyes and came out of the meditation somewhat in a state of shock. Seeing the room and other meditators behaving as normal, I closed my eyes and returned to the meditation wondering what else I might find there. There was no occurrence of such a vivid visualistion during the sitting.
After the meditation I informed Satchi and Devi about the visualisation describing it in detail, and was told that what I had experienced was probably the "Kundalini Snake". Devi showed me some illustrations from books of this Kundalini Snake and my experience and my visualisation were so similar to these illustrations that I concluded that this was indeed what I had experienced.
N.B. Since I began Yoga, Meditation, and Energy Enhancement under the guidance of SOL I have experienced a fresh outlook on life, flowered with many valid and meaningful experiences, the start of the journey of Self-Realisation, a new relationship with myself, the material world and something which I had never before really considered. That which lies beyond the "normal" perceptions of life, especially in this post-industrial scientific society, where everybody seems so busy in their own pursuits to take the time to discover. Some call it Allah. Some call it Christ. Some call it Krsna. And some do not give it a name. But for want of a better title let us call it the Divine, God. And all this feels like it is only just the beginning.

Many thanks. A thousand blessings and all my love. May SOL and its offspring flourish and expand like the seeds that it plants in the hearts of all those who wish to sincerely grow into real human beings.
Satchidanand
Peter learned yoga from us at University where he is taking a Degree in Computer Ergonomics. He took one lesson, never came back for six months but practiced every day. In this time he became stronger, more appreciative of what he had learned. He came to us for more Yoga and we taught him Energy Enhancement Level1. The above is his experience told in his own words. He feels that since then he has seen many past lives of him being a yogi so for that reason he feels yoga strongly and thus his talent at it. He saw himself writing many books on yoga in the past. For this reason when the Psyche is stimulated by the vast energies of Initiation in Energy Enhancement Stage One we sometimes experience something. In this case a Universal Archetype of the "Kundalini Snake" which has been extant for many years. We can access our ancient memories of past lives. One of my teachers, Roshi Hogen from Japan, teaches about the rubbish from the past which we can access. He calls this "Makyo" in the Zen tradition. But he teaches that the experience means something. We have accessed a deeper level. When I came to Hogen with my experience of using the Mantra "Who am I" in a state of profound meditation. Like a stone thrown into an empty pool, the ripples flow. My experience was of accessing all my past lives in a "Karmasaya" - the bag of our past lives. I was not interested I told him and went on further into the source. Hogen said indeed that we can waste hundreds of years on exploring the Astral Plane but the information we receive is meaningless. We forget it when we die. We need to go on further into the source. To the "Spring at the Top of the Mountain" which indeed we teach how to access in Stage Three of Energy Enhancement. However, the experience means we have reached something. I remember the experience of seeing Zen Master Hogen's Aura glow golden and expand with energy at this Stage. His higher self was pleased. Another student had accessed something of the beyond. Was moving on. It is good. But it is not enough. We can still fall unless we maintain our practise towards even higher stages. The higher we go the further we can fall. Unless we are Enlightened.
There are many courses:-
| | |
| --- | --- |
| | Energy Enhancement at the Taj Mahal and Tours in India |
| | Energy Enhancement in Crete - an Island off the coast of Greece in the middle of the Mediterranean sea- our Home Base. |
| | Energy Enhancement Meditation Techniques in Peru, Machu Pichu and Titicaca. |
| | The Home Study Energy Enhancement Meditation Techniques Course by Download from our Web Site Available anywhere in the world. |
| | |
| --- | --- |
| | Yoga Teacher Training. |
| | Sacred Dance Performance |
| | The Three Year Residential Course including all of the above. |
| | The Energy Enhancement E-Book, Available by Download from our site. |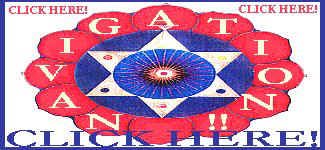 Danielle (Italy)
Energy Enhancement gave me clarity from old memories which did not give me the impulse to grow and lightness in my being from the painful experiences of the past. Every day I dedicate time for meditation and think of you. Immediately I feel better. It is like I have protection, a new light which follows me always. I feel my heart chakra is growing. I was thinking before of all the difficulties I have had to really love again.
Now I feel a strong energy, Pure, positive and shining. I thank my friends. Never will I forget you and I am looking forward to meet you again quickly. The twenty-five days with you was an island of peace, a good motive to be alive. It gave me the inspiration to take me on the Path of the Light, the Path of Peace.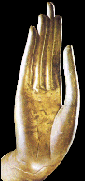 I thank you for your help and your wisdom. I've always been looking for a real Spiritual Master and finally I've found you. Now in my heart of hearts I'm feeling the purity of your deep thoughts and I'm fine! You and Devi are the perfect unity of beauty and wisdom, grace and energy, love and compassion. I was very impressed by your positive energy , your kindness and tenderness. I do hope to see you soon! Thank you again. Love.
Alessandra
Dear Satchidananda and Devi, How are you! I hope you're OK.
I've started to teach Yoga (your Yoga!!) in this center. I'm enjoying it! And I'm realising that everything you said to me is coming true!! I feel I am a channel for the energy when I teach Yoga! I've been talking about you with the people of this centre (Ecolife) and they said they would be interested to have you here to do some workshops. They would be interested to come and stay with you for a retreat or a workshop.
I'm always thinking about you and I'm really grateful for all the teaching, the energy, and the confidence you gave me when I was in Bournemouth! It is of agreat value. I'm putting into practise what you taught me. I feel very lucky because I met you, and I wish you all the best from my Heart.
Milan, Italy
David
I have experienced three stages of Energy Enhancement with Satchidanand over 5 months and I have benefitted in many ways, some of them unexpected. For example I am now pursuing the long lost dream of being a writer and I have lost 10 pounds in weight by changing my diet. I am becoming clearer about my soul path and how to walk it. Satchidanand has helped me in a way that twelve years of meditation with a guru did not. He does not impose his ideas. He helps people to be free to be themselves
MT (Singapore).
I have got into very relaxed states through the practise of yoga at SOL; I have managed to perform the asanas without feelings of tension or stress. I have also found that I have gained a lot of peace and serenity and a greater acceptance of myself and my life. Physically, my body has become very flexible and more toned, with a healthy glow.
I have gotten a strong connection with the Earth. I have felt energy flowing through me and the resulting peaceful feeling. Being more grounded helps me in my daily life, to get rid of negativity and in dealing with people. Through the techniques of Energy Enhancement I have been able to improve myself and my environment at home and at work (Stage 1).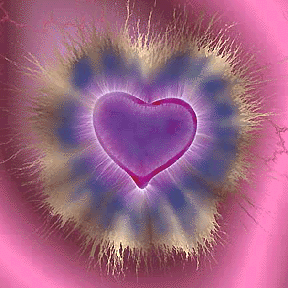 My relationships and my family and friends have improved. There is less animosity and more acceptance between us I do not feel as dependent upon my relationships and am not as easily emotionally upset (Stage 2.).
My relationships, platonic or otherwise do not drain me of my energy. I am able to maintain a fairly constant state of high energy. I am able to protect myself from the negative energies in the environment better and to deal with them in general (Stage 5.).
I have gained much energy and learned how to access a source of endless energy through Energy Enhancement (Stage 3).
My first experience of Devis workshop was pure ecstasy! I left with a feeling of abundance and happiness. The world around me seemed brighter, vibrant. Everywhere I looked I saw beauty. She is a very gifted teacher and I feel privileged to have met her. Through her classes, I have experienced many mystical experiences and a deep connection with my soul. At the same time I have cultivated a grounding in daily life.
My experiences with SOL have given me much in the way of physical, emotional, psychological and spiritual well-being. I have gained a greater sense of direction along with the resources and energy to follow it. I have realised my dreams, and am doing things now I never thought I would be able to, through the talent and patience of Satchidanand and Devi. I feel a deeper sense of belief in myself and a greater understanding and trust in things.
Remember, Energy Enhancement works first to remove our own personal stuff. It gives us a good clear out! Then it works to clear our primary relationships. Then it gives access to strong Universal energies and then gives the techniques to master dependency in all your relationships. It accelerates your movement to more energy!
There are many courses:-
| | |
| --- | --- |
| | Energy Enhancement at the Taj Mahal and Tours in India |
| | Energy Enhancement in Crete - an Island off the coast of Greece in the middle of the Mediterranean sea- our Home Base. |
| | Energy Enhancement Meditation Techniques in Peru, Machu Pichu and Titicaca. |
| | The Home Study Energy Enhancement Meditation Techniques Course by Download from our Web Site Available anywhere in the world. |
Yoga Teacher Training.

Sacred Dance Performance

The Three Year Residential Course including all of the above.

The Energy Enhancement E-Book, Available by Download from our site.

---

Bookmark this page - add it to your Favourites Now!!