OSHO
SUFISM
THE SECRET
Chapter 12: The More Mysterious It Becomes
Question 5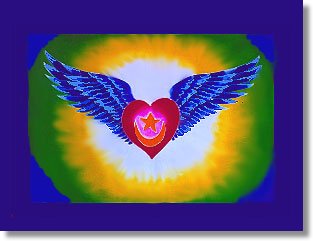 Energy Enhancement Enlightened Texts Sufism The secret
The last question:
Question 5
I AM CONSTANTLY CHATTERING WITH PEOPLE AND THIS IS DRIVING ME MAD. WHAT SHOULD I DO?
There was once a jew -- Ohrenstein -- who used to go to the rabbi with all his problems. Periodically he would go to the rabbi and ask him: what shall I do about my wife, what should I do about my business, what should I do about this, what should I do about that; my son-in-law is misbehaving, what should I do about it, rabbi, and so on.... Each time Ohrenstein came with one of his many problems, the rabbi would listen patiently and courteously, and then he would fulfill Ohrenstein's eager expectations by giving him some advice or making a suggestion. Ohrenstein always went away beaming, invariably told his friends about the wonderful advice the rabbi had given him, and within a week was back with a new problem and asking for more advice.
Finally, the rabbi's patience began to run out. Enough is enough, even for a courteous and loving rabbi. But what to do about it? Ohrenstein was a perfectly good and sincere man.
One day Ohrenstein came with an unusually big problem. He had fallen in love with a girl; his wife had found out about it; he could not leave the girl, but he did not want to disappoint his wife. On and on he went: the girl this, his wife that, and so on. He talked for two hours, and finally, at the end, he asked, "Rabbi, give me some advice, what should I do?"
"Hmm," the rabbi pondered and tapped on the table as though he were deep in thought. Finally he said, "I have some advice to give you, but I am afraid it may hurt your feelings, you may feel offended by it, so I don't know if I should really give you any advice this time. "
"Hurt my feelings?" Ohrenstein exclaimed. "Rabbi, you can say anything to me!"
"Okay," said the rabbi, "then my advice is you convert to Christianity, let yourself be baptized and start going to confession.
"What on earth are you saying, Rabbi?" Ohrenstein exclaimed, shocked. "Have you gone out of your mind?"
"Not at all," the rabbi replied. "You let yourself be baptized and start going to confession, and then you can drive some stupid parish priest crazy and not me!"
That's good advice for you too. Become a Catholic and torture the priest! Don't torture poor people.
And you say, "I am constantly chattering with people and this is driving me mad." What about others? "What should I do?" Think of others too.
The grizzled old beggar had chopped his quota of stovewood and the kind lady had admitted him to the kitchen for his meal. She was an inquisitive person, and while the tramp made away with all the food placed before him, she set up an endless line of questioning.
"And what was your occupation before you fell into this sad plight, my man?" she asked.
"I was a sailor, mum, " said the bum between mouthfuls.
"Oh, a sailor. Well, you must have had some exciting adventures then?"
"That I did, mum. Why once, mum, I was shipwrecked on the coast of South Africa, and there I came across a tribe of wild women who had no tongues."
"Mercy!" exclaimed the inquisitive woman. "Why, how could they talk then?"
"They could not, mum," replied the man, reaching for his hat and the last piece of bread on the plate. "That's what made them wild. "
You must be driving people crazy, but I cannot suggest that you stop; otherwise you will go crazy. The best way is to become a Catholic. Confession is invented for people like you. Go and torture the priest. If you cannot do that, then sit silently in your room and start talking to the walls; but don't torture people. Start talking to the walls -- do gibberish.
Gibberish should be taught to every person. The world will become saner if you can simply sit in your room and talk loudly to nobody in particular for one hour. In the beginning it will look crazy. It is! But it will relieve you of much heat, steam, and after one hour you will feel tremendously quiet.
And it is inhuman to force your gibberish on other people, because you can force it on them. Then they are in trouble, then whatsoever you have said to them goes on rumbling inside their head, they have to search for somebody else, and on and on. This way the problem that could have been solved becomes a world problem! You may be gone, but the gibberish that you have put in other people's heads will go on and on for centuries! There is no way to end it; then the full point cannot be put on it.
The only way to put a full point on it is either a Catholic confession... because the priest does not listen to what you are saying. He cannot if he is to remain sane; he simply pretends.
One young psychoanalyst was very much puzzled by his older colleague. The older psychoanalyst was seventy. They both entered the same building, they both had offices in the same building, and sometimes they met on the elevator going to to their offices, and sometimes coming back.
One day the young psychoanalyst asked the old one, "How do you manage? I feel so tired, so dead tired, listening to all kinds of nonsense.... "
Because the whole work of a psychoanalyst is to listen. That's why the patient has paid him. He is a professional listener; he sits by the side of the couch and the patient raves and goes on saying whatsoever he wants to say. Because nobody else is ready to listen in the West, professional listeners are needed. The profession of the psychoanalyst is growing because there is nobody else: the husband is not ready to listen to the wife's nonsense, the wife is not ready to listen to the husband's nonsense, so both go to a professional listener. You have to pay for it, and then he listens.
But of course, listening, day in, day out, to mad people, all kinds of stupid things, their dreams -- rubbish! -- one gets tired, fed up. One wants to beat the patient
But the younger analyst was very much surprised because the old one was as fresh in the beginning as in the end. In the morning he would come fresh, jubilant, and in the evening also he was as radiant and fresh.
He asked, "Sir, one thing I have to ask you. What is your secret? I am completely killed by these stupid, neurotic persons that come to me. You look so jubilant."
He said, "Don't listen to what they say. That's what I do. I learned it long before. Just pretend that you are listening. Their purpose is served: they think they are being listened to. It is not harming them at all. The only question is that somebody is listening, somebody is attentive. That makes them feel very good, they are important people look, one of the most famous psychoanalysts is listening so attentively, as if their words are of wisdom. They are happy; they are relieved of their steam. And don't listen! Otherwise their steam will get into you and you will not be able to sleep in the night. And all that nonsense that they have told you, if you carry it in your head, sooner or later you will have to go to another psychoanalyst. "
You will be surprised to know, psychoanalysts go mad more often than any other profession -- twice as often! And psychoanalysts commit suicides more than any other profession -- twice as much I And even if they don't commit suicide, if they are not that brave and don't go mad, they remain boiling within. They are continuously in a kind of fever, a delirium. They are of course paid well, so they have chosen the profession, but it is a dangerous profession.
If you want to throw out your junk please make it a point not to throw it on any other human being. People have their own already, and it is too much; don't add to it.
But you can go to the river and talk to the river. And the river won't listen, so there is no problem: the river won't go mad. You can go to a tree and talk to the tree, and you can talk to the stars, and you can talk to the walls; and that's perfectly good. And if you feel it is too crazy, then write it down, make a diary, and write all that you want.
You have to get rid of your steam, but it should not enter into anybody else's being; otherwise you are violent. And if people learn this simple thing, the world will become saner.
Next: Chapter 13: The Mirror Goes On Reflecting
Energy Enhancement Enlightened Texts Sufism The secret
Chapter 12:
Osho - Talks on Sufi Stories: The secret, Chapter 12: The More Mysterious It Becomes, Question 1, OSHO, WHAT IS MYSTICISM? at energyenhancement.org
Osho - Talks on Sufi Stories: The secret, Chapter 12: The More Mysterious It Becomes, Question 2, IS NOT MAN THE PURPOSE OF ALL EVOLUTION? at energyenhancement.org
Osho - Talks on Sufi Stories: The secret, Chapter 12: The More Mysterious It Becomes, Question 3, YOU SAID THE OTHER DAY THAT YOU DESIRE THAT ALL PEOPLE SHOULD BE RICH AND HAVE LOTUSES IN THEIR GARDEN PONDS. WHY THEN DO MANY PEOPLE NOT OWN HOUSES AND GARDENS AND LAKES AND LOTUSES? THE QUESTION IS: WHY IS THERE SO MUCH POVERTY IN THIS COUNTRY? at energyenhancement.org
Osho - Talks on Sufi Stories: The secret, Chapter 12: The More Mysterious It Becomes, Question 4, OSHO, THE OTHER DAY YOU SAID THAT YOU DO FLY, BUT WITHOUT HELICOPTERS. CAN YOU PLEASE DO IT IN FRONT OF US? at energyenhancement.org
Osho - Talks on Sufi Stories: The secret, Chapter 12: The More Mysterious It Becomes, Question 5, I AM CONSTANTLY CHATTERING WITH PEOPLE AND THIS IS DRIVING ME MAD. WHAT SHOULD I DO? at energyenhancement.org