OSHO
SUFISM
THE SECRET
Chapter 14: Forget The Dancer And Be The Dance
Question 2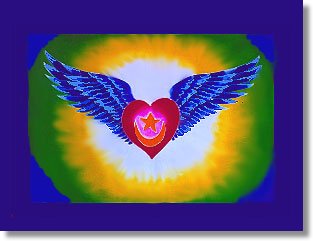 Energy Enhancement Enlightened Texts Sufism The secret
The second question:
Question 2
ISN'T WHAT YOU SAY BEYOND THE BOUNDARIES OF HUMAN CAPACITIES?
There are no boundaries to human capacities. All boundaries are our beliefs; there are no boundaries. Man is part of infinity, and the part is equal to the whole -- that is the law of higher mathematics. In the world of lower mathematics, the part is never equal to the whole, the part is smaller than the whole, obviously. In the world of higher mathematics, the part is equal to the whole, never smaller than the whole -- because the part is the whole. Just as the whole contains the part, the part contains the whole. They are not separate at all, nowhere separate. No boundary divides the part from the whole. It is one reality seen in two ways.
When you see the dewdrop, it is one way of seeing the ocean, that's all, because the dewdrop contains all that the whole ocean contains. If one dewdrop is understood, if you have analyzed one dewdrop, you have known all the secrets of all the oceans, not only of this earth, but wherever the ocean exists, on other planets, on other earths. And scientists say there are at least fifty thousand planets where water exists, life exists. Wherever water exists, that one dewdrop has revealed to you the whole secret of all possible oceans. Analyzing one dewdrop, you will come to the truth of H2O, and that contains all.
Man is a dewdrop, man contains the whole. There are no boundaries.
But if you believe in boundaries then they are; your belief creates them. You are as big as you believe yourself to be -- "As a man thinketh, so he is." And if you don't believe in anything, you are infinite, because no belief can be infinite. All beliefs are bound to be finite. The belief needs a definition; hence it will be finite -- howsoever big, but it will still be finite.
That's why I tell you again and again, drop all beliefs. In dropping beliefs you will be dropping all definitions, all boundaries, all limitations. When a person has dropped all beliefs, all thoughts, all desires, there is nothing to create the boundary. He is the whole.
That is the moment when Mansur shouted out of joy, "Ana el haq!" -- I am the truth.
Next: Chapter 14: Forget The Dancer And Be The Dance, Question 3
Energy Enhancement Enlightened Texts Sufism The secret
Chapter 14:
Osho - Talks on Sufi Stories: The secret, Chapter 14: Forget The Dancer And Be The Dance, Question 1, OSHO, I KEEP MEETING PEOPLE WHO CAN SEE AURAS, AND I FEEL I AM MISSING. WHAT CAN I DO TO SHARE THIS SIGHT? at energyenhancement.org
Osho - Talks on Sufi Stories: The secret, Chapter 14: Forget The Dancer And Be The Dance, Question 2, ISN'T WHAT YOU SAY BEYOND THE BOUNDARIES OF HUMAN CAPACITIES? at energyenhancement.org
Osho - Talks on Sufi Stories: The secret, Chapter 14: Forget The Dancer And Be The Dance, Question 3, OSHO, IN A RECENT ARTICLE IN THE INTERNATIONAL HERALD TRIBUNE, WILLIAM BORDERS, A LONGTIME OBSERVER OF THIS COUNTRY FOR THE NEW YORK TIMES' OFFICE IN NEW DELHI, WROTE OF HOW WE ARE AN EMBARRASSMENT TO 'IMAGE-SHY INDIA' at energyenhancement.org
Osho - Talks on Sufi Stories: The secret, Chapter 14: Forget The Dancer And Be The Dance, Question 4, OSHO, WHY ARE YOU SO HARD ON POLITICIANS? at energyenhancement.org
Osho - Talks on Sufi Stories: The secret, Chapter 14: Forget The Dancer And Be The Dance, Question 5, I FREQUENTLY HEAR YOU SPEAK ABOUT REBELLION. THE PRIESTS AND NUNS AND RELATIVES THAT SHAPED MY TRAINING ARE NOW OLD AND DRIED UP. MOST ARE DEAD. IT SEEMS WORTHLESS TO REBEL AGAINST THOSE HELPLESS OLD PEOPLE at energyenhancement.org
Osho - Talks on Sufi Stories: The secret, Chapter 14: Forget The Dancer And Be The Dance, Question 6, I WANT TO GIVE BIRTH TO A BUDDHA. THAT'S MY ONLY DESIRE IN LIFE, TO BECOME THE MOTHER OF A BUDDHA. OSHO, IS IT POSSIBLE? at energyenhancement.org
Osho - Talks on Sufi Stories: The secret, Chapter 14: Forget The Dancer And Be The Dance, Question 7, WHY DO THE SUFIS DANCE? at energyenhancement.org