ENERGY ENHANCEMENT ASCENSION AND THE WORLD INCREASE IN VIBRATION DUE TO 2012

"This increase in Vibration, Buddhafield or Spiritual Light is allowing you to see the reality of your World system of Politics and Banking and the Elites who control it in much greater detail. And also symptoms of evil Energy Blockages in yourselves.."
A ROBOT CAN BECOME HUMAN IN THE LIGHT
ASCENSION
"Have you heard of the year 2012 like a year where something will happen?"

The truth is that the planet has been changing its vibratory state, and this change has intensified since the year 1987 and the Harmonic Convergence Energy Ascension since when the magnetic poles have moved the last 20 years more than the past 2000.
Well, in one way there are several prophecies that signal this date like a term or important conclusion in the history of humanity, but the most significant is the end of the Mayan calendar, which prophecy has been interpreted in different ways. The most negative ones think that during this year the world will end, but it will not be like that, it is known that during that year a new era will start, the Age of Aquarius.

This has to do with the rotation of the whole solar system (solar cycle) that goes passing through the different eras each one of them lasts 5125 years. The era in which we now are, called the Age of Pisces, started on the year 3113 B.C. and ends on 2012. If there is a change on the earth's magnetism, there is a change on the consciousness and also an adaptation at the physical level for this new vibration. The changes are not only on our planet, but also affect the whole universe, and today's science can verify that.

Inform yourself about the changes on the solar storms (that are magnetic storms) and you will see that scientists are up to date with these things, or ask about the movement of the magnetic poles during the last years, and airports having to modify their instruments.

This change on the magnetism translates or it's perceived as an increment of light, or an increase, ascension of the planet's vibration - an increase in the Buddhafield as happens to everyone who enters an Ashram surrounding an Enlightened being - any sacred Space. Now the whole earth is becoming more Sacred.
For you to understand it easily you must know that this ascension vibration is affected and intensified due to the consciousness of all human beings.
Each thought, each emotion, each new ENLIGHTENED awakening of a human being towards the consciousness of God elevates the vibration of the planet. This might seem a paradox, due to the fact that the majority sees around themselves more hatred and misery, but this is not so.
Enlightenment can be only attained through a Quantum Leap of Energy through a concentration on goodness and benefit to humanity such that there is created an exponential spiritual flux density concentrated on anything - and the presence of another Promethian Spiritual Master from whom to catch fire.

Traditionally things which create Illumination and the channeling of the energy of genius have been..

1. Jnana - knowledge of God, the history of science, the history of history.

2. Bhakti - Love and Devotion which traditionally also includes Music, Composition, Sacred Dance and Art.

3. Karma - Action for the benefit of all as a good servant to all.

4. Mantra - Repetition of meaningful words, or the Rosary.

5. Hatha - Asana, Pranayama, Mudra, and Bandha.

6. Raja - The Yoga Sutras of Patanjali written 5000 years ago and its Eight Limbs of Yoga or Illumination specify Meditation, Samadhi and Samyama in order become good and remove all energy blockages and achieve the complete freedom of Enlightenment or Kaivalya.

Enlightenment created by one necessarily leads to expertise in all.

Enlightenment is stopped by the darkness of Inherited Energy Blockages and Implanted Energy Blockages.



There are many, even if I would like them to be more, that are trying to get out of darkness to grow and become a better Son of God.

I have been saying this on previous messages, each one chooses where to focus the view, and those who only see the darkness are focused on the drama, the pain and the injustice. If you don't see the spiritual advancement that humanity has made it is because you haven't focused on it, but if you do the right work and liberate your mind of the negative you will open a space where you will be able to manifest your divine essence that will put on the focus of what is really happening with humanity and the planet.

Humanity is elevating its consciousness as never before.

"But how!...Can't you see the darkness?"

Yes, I see it, but I don't identify Myself with it, I'm not afraid of it . . . How can I fear darkness if I see such clear light?

.. . . Of course I understand those who fear, because I have also been standing where I could only see the evil. This is why now I feel love for all of that. Darkness it's not a force contrary to the light, it is absence of light. You cannot invade the light with darkness, that is not how the principle of light works. Fear, drama, tyranny, injustice, hate and sadness only exist in states of darkness, because you can't see the global context in which your life develops, and the only way to see from the light when you are there is through faith. Once you have increased your vibration and frequency (state of consciousness) you will be able to see towards darkness and understand what you have lived.

"But...How can You say this if there is more evil in the world everyday?"

There is not more evil...there is "more light", and that is what I'm talking about on this message. Imagine that you have a room or warehouse where for years you have been storing your things and is lit by a 40 w. bulb. Change the bulb to a 100 watt and you will see what happens.

This Spiritual Light is allowing you to see the reality of your World system of Politics and Banking and the Elites who control it in much greater detail. And also the evil Energy Blockages in yourselves..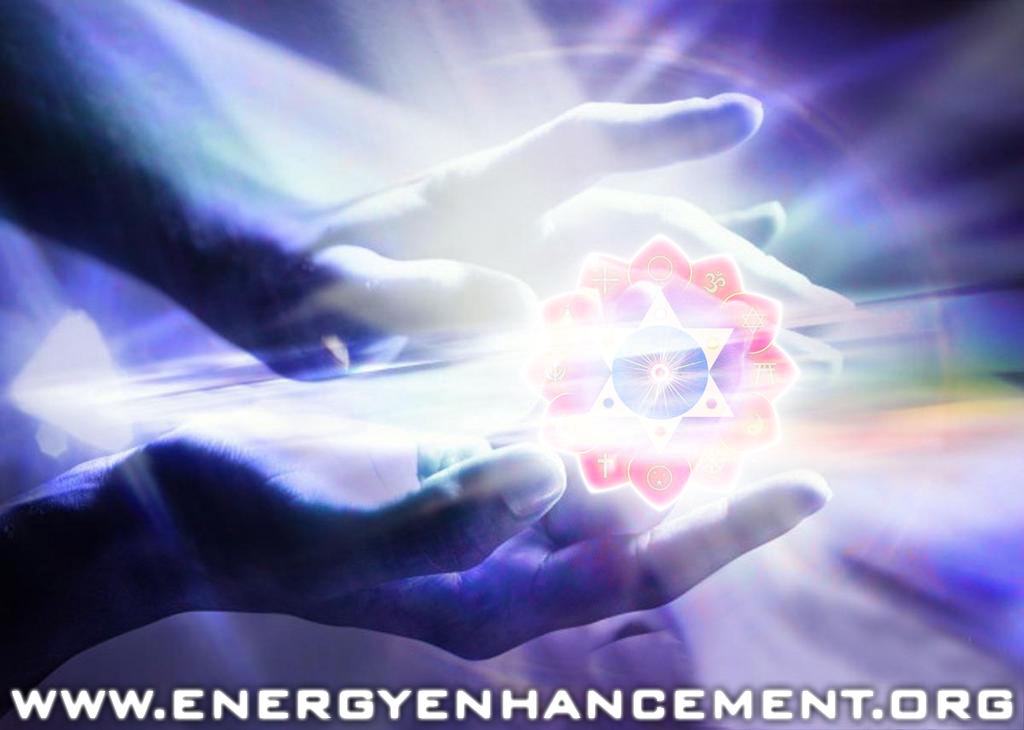 You will see the mess and the dust you didn't think existed. The dirt will be clearer. This is what is happening, and this makes possible that a lot of people are reading this without thinking of it as foolish, like it could have been some years ago.

Have you noticed that today lies and deceit come to the surface faster than before? . . . Well, to access God's understanding and life's functioning is also faster than before.

This new vibration of the planet - this increase in the Buddhafield of the Earth - This increase in Spiritual Light Brightening the earth - is what is making everyone nervous, depressed or sick, because to be able to receive more light and to rise to that vibrational level, people have to change physically as well a mentally, they have to change the way they think and feel, and delete or eradicate from their lives such beliefs or parameters that generally differ from reality or that take them towards the negative side of things.
Now they have to remove the Energy Blockage Lies from their Systems - or become sick!!

You must put your warehouses in order, because each day you are receiving more light on your consciousness and even if you want to avoid it, you should start putting your hands on the project and start the cleaning or decide to live in the middle of the dirt with all their negative consequences.

Light helps throw out the evil blockages. This increase in Light impacting on the energy blockages in people creates physical discomforts, pains on the body, on the skeletal system and most of the time the medical tests can't find the reason or illness that provokes it.
Generally doctors relate it with stress or nervous states; nothing farther from the truth, because these discomforts are provoked due to Energy Blockages - negative emotions accumulated during our lives, fears and anxieties that you have carried with you always and that now have the opportunity to transcend and transmute. It's about that dust accumulated for years that you are now seeing, for it to be cleaned.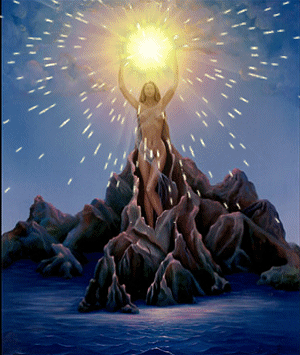 Energy Enhancement Advanced techniques have been designed to Remove Energy Blockages Quickly.
No other Spiritual System has been designed to do this
The Alternative to Energy Enhancement Techniques are that...
There will be nights when you will wake up and stay up for a few hours... don't alter yourself, read a book, watch TV, meditate, don't fight thinking there is something wrong with you, it's the new vibration of the planet that you're assimilating, you will go back to sleep and the next day you will not feel a need to sleep more.
If you don't flow with this process properly, the pains will be more intense and you will be diagnosed fibromyalgia, which is a name that medicine has given to these pains that have no visible cause and for which they offer no treatment with concrete results, they only give you a prescription for antidepressants and this makes you anaesthetise - become comfortably numb - to escape the opportunity to change your life.

One more time you chose which reality you want to live, only this time the drama will be more intense and of course so will be the love. If the Light is increased, also is the lack of need for it, this explains why there is so much irrational violence during the last years.

We are living the best time that humanity has ever lived, we will be witnesses and actors of the biggest transformation of consciousness that you have ever imagined.

Inform yourself; wake up your interest for these subjects. Science knows that something is happening; you know that something is happening; we all know that many changes are happening in many levels.
Be a conscious actor of these changes and don't let them take you by surprise because you don't know what is happening.
OPEN YOUR MIND!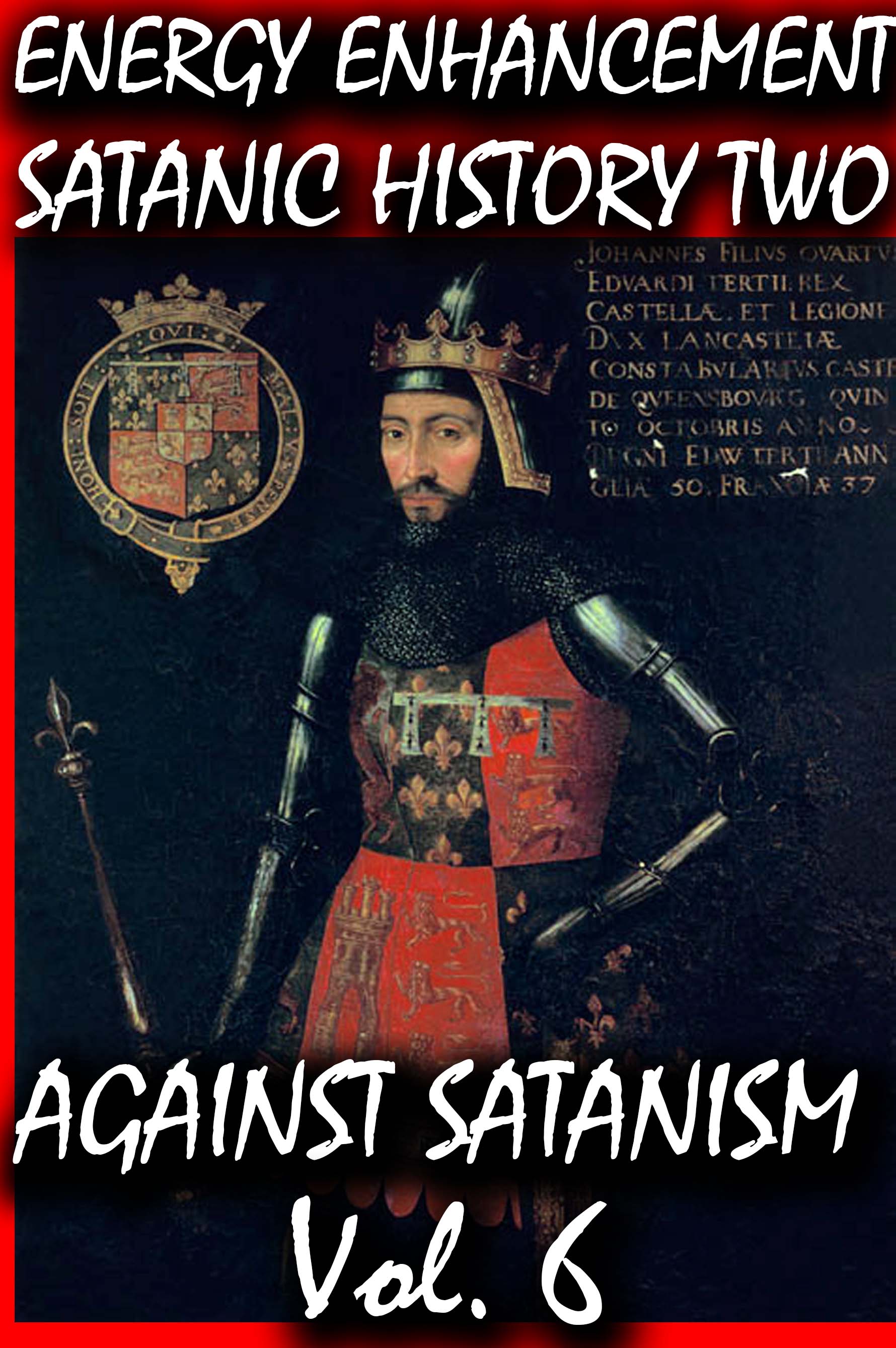 "So what was the point of faking or managing these battles between Persia, Sparta, Athens, Thebes, etc? It was the same point as now: to drink from the treasuries for manufactured or faked events, while making people think Athens, Sparta and Persia were independent states or empires. When in fact they were all Phoenician outposts, run for profit by the Phoenician navy. But the Phoenician navy had already figured out by 1000BC or so that relying on trade was a meager way to drink from local treasuries. It was much more efficient to gain control of each treasury directly, by installing their people in all the major cities as kings, queens, or archons. The easiest way to do this was through marriage, but where that failed, as in Athens, their people could be installed as admirals, generals, or assemblymen, voting huge sums for fake or managed projects. Again, just like now.

This is the way it is done in all countries: the Dynastic families infiltrate the ruling families and hide behind a facade of local governance, leaving as much of the old machinery in places as they can. In this way, the Syrians think they live in Syria, ruled by Syrians; the Iranians think they live in Iran ruled by Iranians; and the daffy Americans think they live in America ruled by Americans. In truth, none of the countries of the world are independent.


They are all ruled by the same few families from behind the scenes. The Wizard of OZ is real, and he isn't some bumbling magician.



In fact, we see that only recently have the Phoenicians made major changes to their protocol. Their goto method of major theft from the treasury was for centuries war, with construction projects being a secondary method. But in the past few centuries they have added many new gambits to their playbook, and they can now drink from the treasury with fake science, fake art, and fake events of all kinds. As we are seeing with the coronavirus, they can also drink from the treasury to the tune of billions of dollars for fake pandemics. Just about any method for creating fear or confusion can be used to steal money from the treasury, with no questions asked." - Miles Mathis

VOL 6 CLICK HERE

SIGN UP FOR THE NEWSLETTER TO GET THE 36 FREE ENERGY ENHANCEMENT BOOKS..

AND MUCH MUCH MORE!

DOWNLOAD AGAINST SATANISM BOOKS NOW!!

DOWNLOAD 36 FREE MEDITATION BOOKS NOW!! AND MORE!
REMOVE EXTERNAL WORLD ENERGY BLOCKAGES WITH ENERGY ENHANCEMENT MEDITATION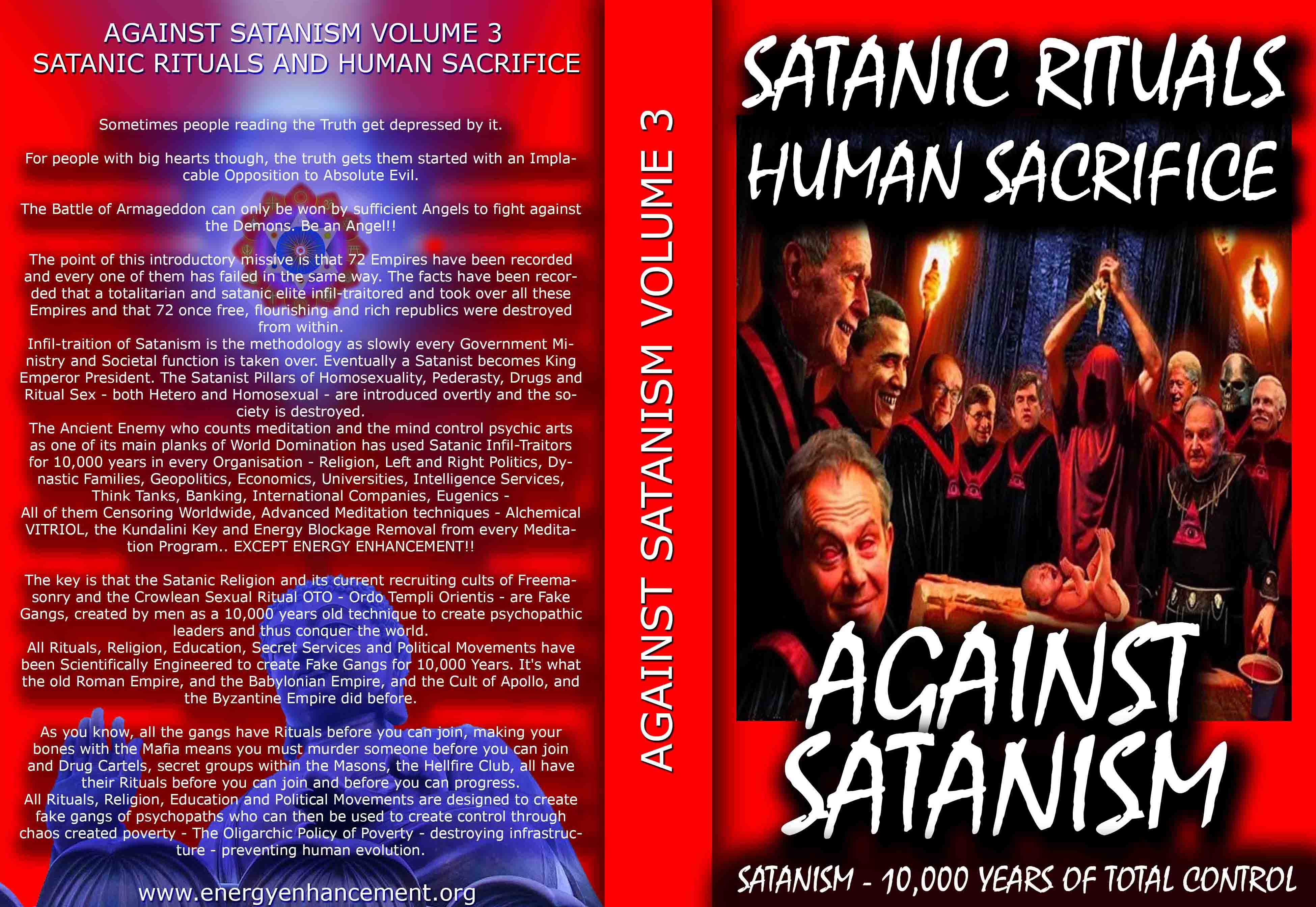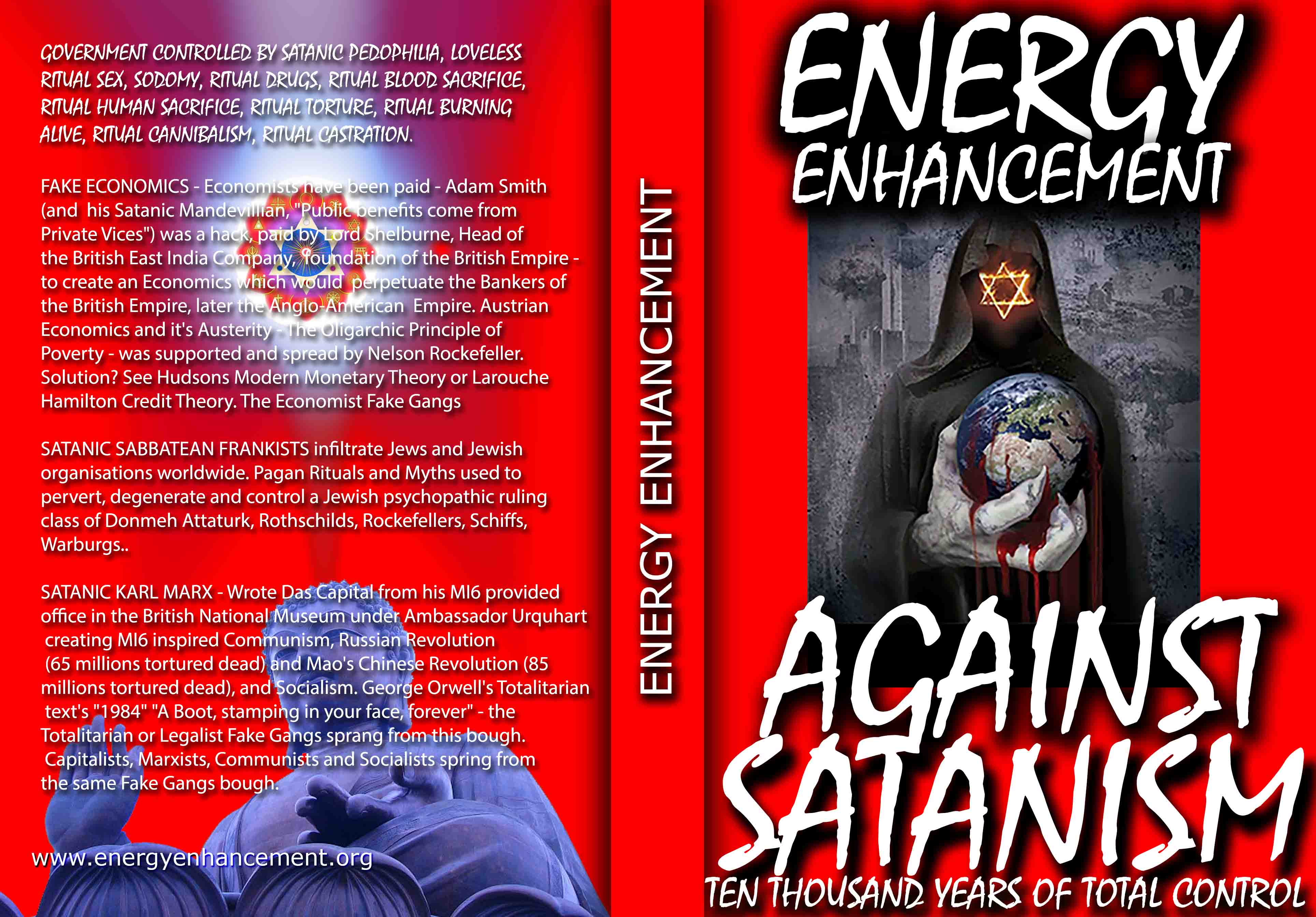 DOWNLOAD AGAINST SATANISM BOOKS NOW!!

DOWNLOAD 36 FREE MEDITATION BOOKS NOW!! AND MORE!!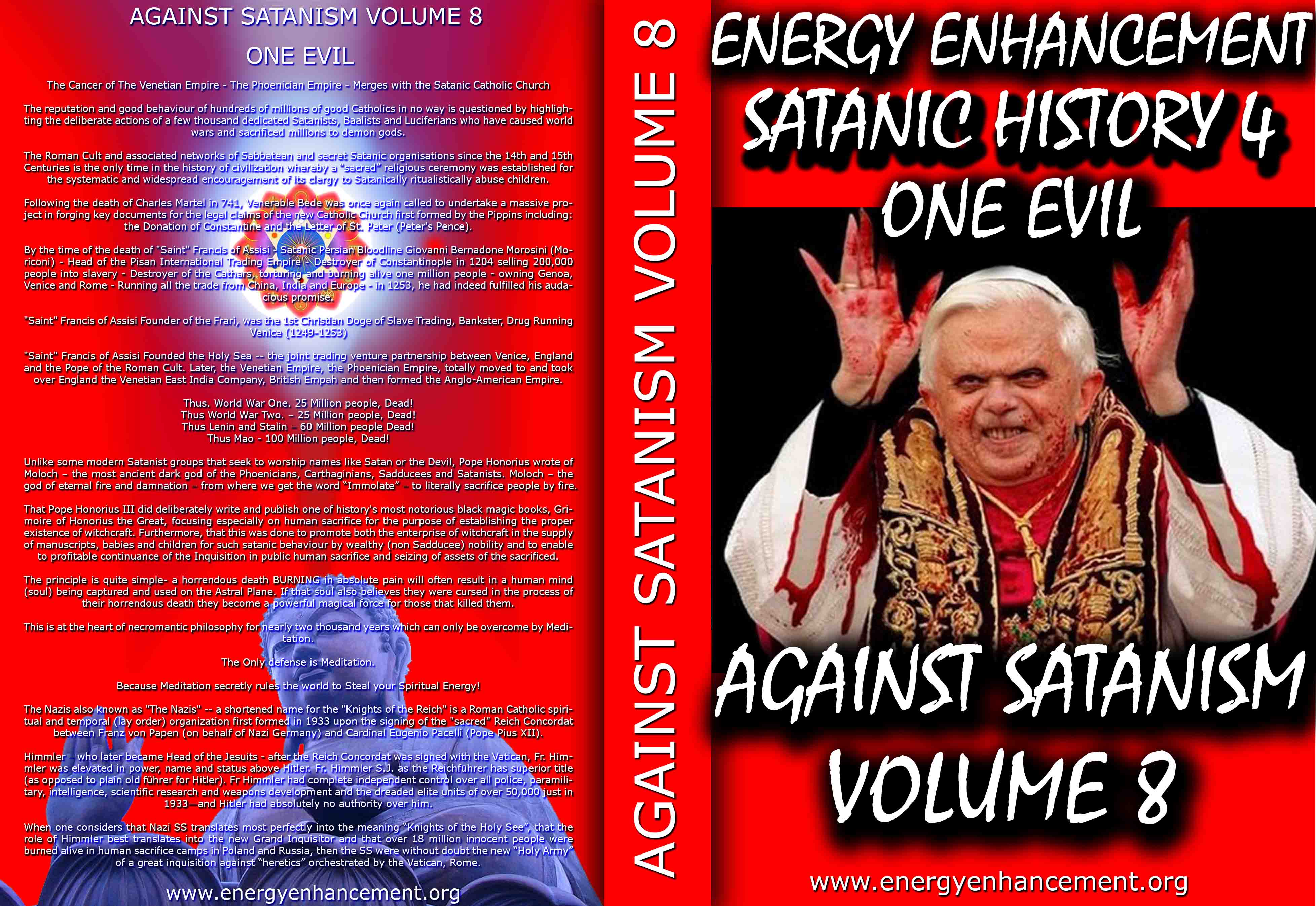 DOWNLOAD AGAINST SATANISM BOOKS NOW!!

DOWNLOAD 36 FREE MEDITATION BOOKS NOW!! AND MORE!!

CONSCIOUSLY SPEED UP YOUR PROCESS

LEARN ENERGY ENHANCEMENT

GET IT NOW!!





ENERGY ENHANCEMENT COURSE REPORT

DOCTOR THOMAS FLUELLEN

Satchi and Devi have given so much of themselves that I do not know where to begin.
Dr Thomas Fluellen and Swami Devi Dhyani in Granada

So I have been give the necessary tools to use in my everyday life to further me on my spiritual quest. My knowledge has been greatly increased in the area of herbalism, homeopathy, acupressure, all of which are more effective with the EE techniques. I have been shown the necessary yoga positions to focus upon to combat poor posture and the healing of a past shoulder injury. At the end of the course I can even keep my knees on the floor in meditation for an hour at a time now, showing the unblocking work done on my Base chakra and its Kundalini energy, whereas when I started I would have thought this was impossible.

I have been taught to test for pesticides in my food and understand the effect they are having on my health and the environment. I have been given methods, EE Initiation 5, to eliminate toxins when they are in my system. I have also been shown how to cook healthy energising food that will improve my life.

Devi has given me Reiki l and 2 initiations, which have been beautiful experiences and I will be able to practice them with those in need.

Satchi and Devi have given so much of themselves that I do not know where to begin. Their care and love has been with me throughout the past two weeks for which I am eternally grateful. They have openly shared their special gifts and knowledge, which has filtered into my life to make it more whole, which has helped me progress on my spiritual path far quicker than I expected.

DOCTOR THOMAS FLUELLEN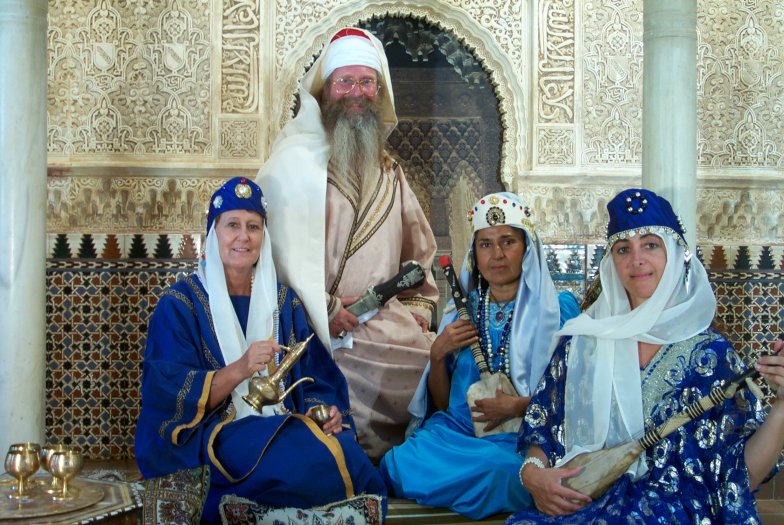 Swamis Satchidanand and Devi Dhyani at the Alhambra in Granada, Southern Spain
THE YOGA SUTRAS OF PATANJALI COMMENTARY SATCHIDANAND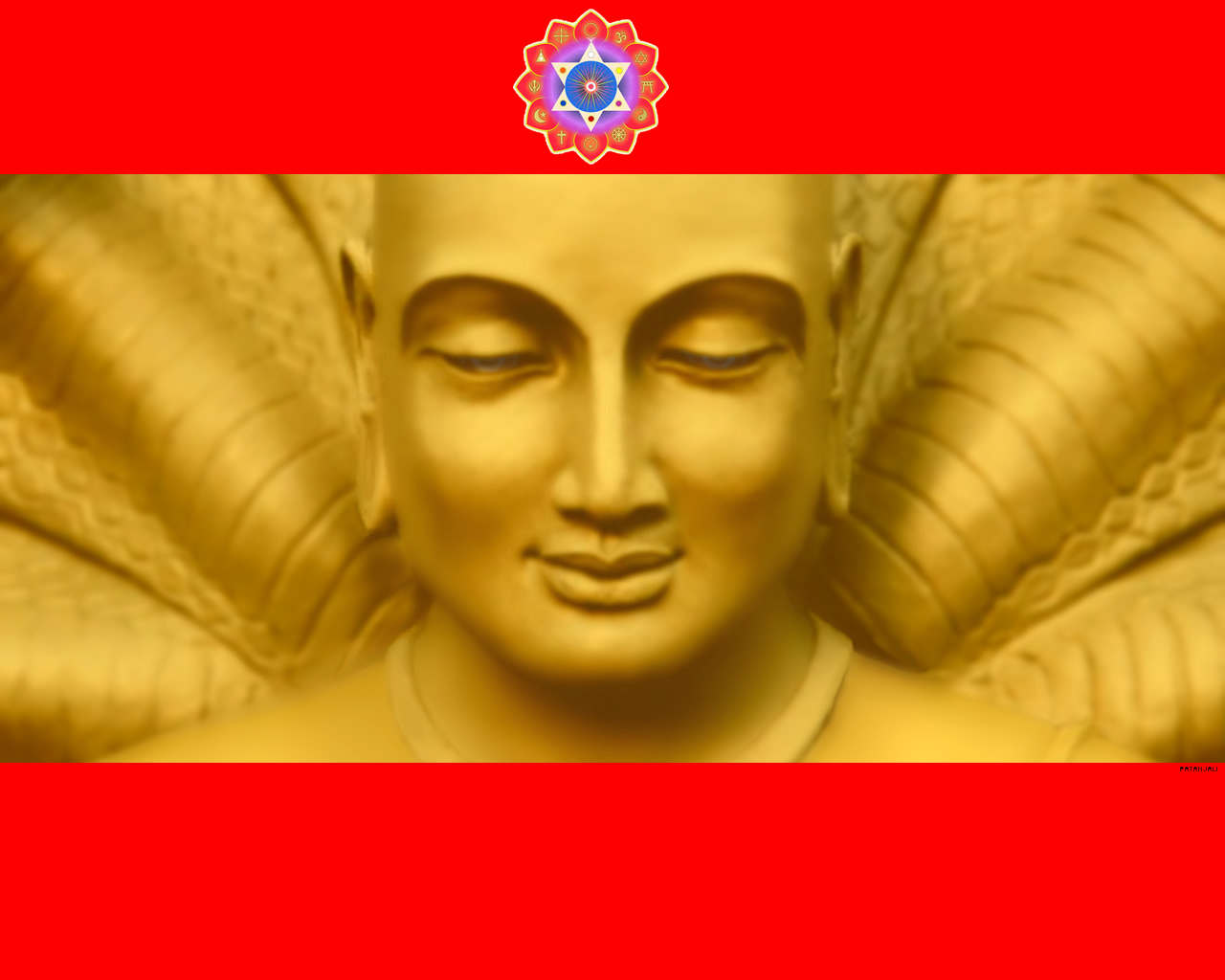 6. Egoism is the identification, as it were, of the power of the Seer (Purusha) with that of the instrument of seeing (body-mind).
A little bit of God is planted in each of us. When that seed is blocked off from the source by Energy Blockages it starts to identify which that which remains. This identification is the start of all evil in the world..
Life goes on, Until it Doesn't, and the Unenlightened always defeat the Enlightened, Until they Don't!!
Christ said that a Rich Man, a person too attached to his money, can never become enlightened in the same way that a camel can not pass through the eye of a needle.
Christ came to give away the methods of Enlightenment for free but the people said that if it is for free then it cannot be worth anything and so never came to learn.
Christ decided to charge money for the courses but the people got angry and charged him with wanting to make money and so never came to learn.
A person who is not attached to money does not consider the cost, he knows the reason for commitment, for giving up everything for a Pearl of Great Price.
A person who is attached to money thinks that anything free is worthless, and anything expensive is robbery!!

Until Trust is created through dialogue, Fear is dissolved through dialogue, the Secrets Protect themselves
The Story of Sufi Teacher, Anwar Abbas about payment:
'What was it that put you on the road to knowledge?'
He answered:
'I had spent many tears searching for teaching and a teacher. I found something to object to in each one, until I despaired of ever reaching my goal.
Ultimately I reached the house of a certain Sufi whose actions seemed to accord to his words and whose followers impressed me very much.
'For some time I felt this was where I should be. Then, unfortunately, a demand was made upon me for money, and I thought to myself,
"Men of wisdom do not charge for knowledge."
And left that place that very day; without mentioning the reasons to anyone there.
'That evening I shared my meal with an old Dervish whom I met by the wayside. I had not conveyed any of my thoughts to him, but he perceived them, for he said:
"When you give money do you seek to donate your valuation of what is to be received,
Or do you give what you think you can spare?
Perhaps on the other hand you find reasons for not giving at all, imagining you are virtuous at the same time."
'I was so shocked by this, by suddenly seeing that my previous attitude was only a mask for my stingy and miser like being, that I returned to my last teacher.
'As soon as he saw me he smiled and said,
"Those who say that one should not charge money for knowledge cannot receive it even as a gift.
They are still attached to money by aversion to it, both desire and aversion still being attachment.
One can learn only after the matter of charging or not charging, the mentality of the world, has been expelled from the mind, so that wisdom can take its place.
There is no room for both, "I do not want to pay" and also, "I want to learn" in the same person.
To deflect a greedy person or to show him his shallowness we always ask for money."
Enlightenment, Illumination is the Pearl of Great Price.
"The student must learn how to be humble; to ask, to plead, to beg, to pray for their teaching towards Enlightenment."
"...only he can  cross to the other shore who has some possibility of changing. 
"This possibility depends on desire, strong wish of a very special kind, wishing with the essence, 
not with personality but with the director, the Soul."
 Gurdjieff, Views from the real World, page 239



NEW!!

REDUCED ENERGY ENHANCEMENT PRICES

REALLY NEW - WE HAVEN'T HAD TIME TO CHANGE THE PAGES SO GET IN TOUCH BY EMAIL TO RECEIVE YOUR SPECIAL PRICE COURSES

SEE BELOW!!


ENERGY ENHANCEMENT COURSE REPORT

- FOCUS AND INTENT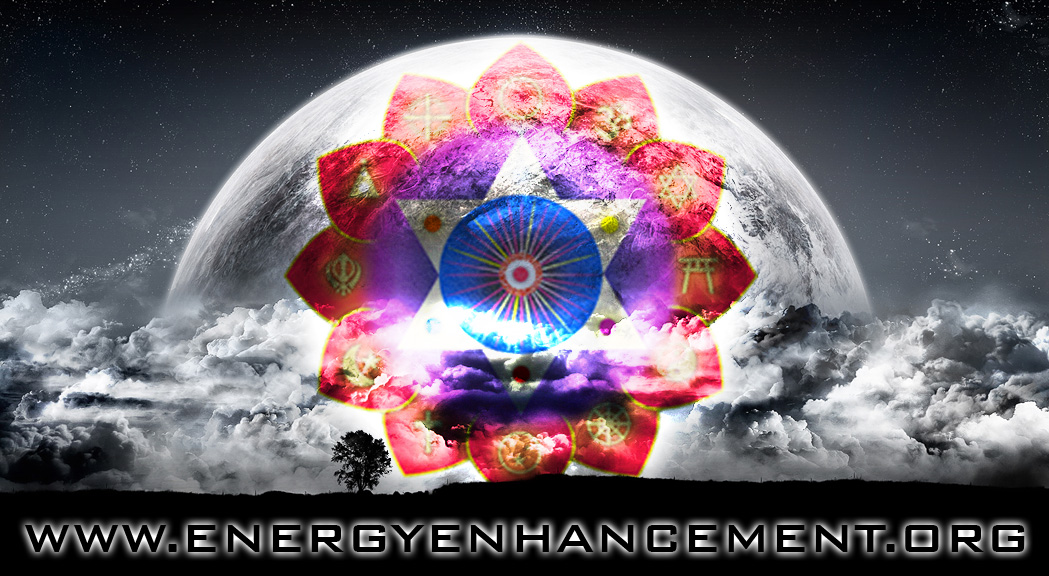 Here is Paul - University Graduate in English and Poetry

on his Energy Enhancement course.

"But seriously, it is great. What more can I say? I don't want to oversell it, so I'll simply say that in the end it'll make you feel better, you'll meet two wonderful people and have a great time. My spirits have been lifted and my mind expanded since I've been here, and I have a strong feeling inside that life will simply go on getting better and better for me and for everyone I know"

"After 5 weeks of developing my practice the method I now use for grounding negative energy is quick, efficient, and experientially extremely rich – I don't think it will ever get boring because the focus of each meditation, now I've reached the 3rd Level, is totally unique.

What I love about the way I meditate now, with the Energy Enhancement training, is that it's so much more structured and focused - a clear intent is set out at the beginning of the meditation and by the end, it's done! The techniques are so powerful, and I can feel the energy change as I ground the negativity from the focus of meditation. When clearing relationships I can feel atmospheres of untainted, pure energy enter me, like a huge, expansive, windswept sky. I really feel lighter!

The visualization of the energy is a wonderful indicator of progress – everything in life has markers of progress through stages and cycles: seasons pass, fruit ripens, skin ages, rivers flow, wars begin and end. With other meditative techniques the markers of progress are general, such as a sense of well being, and specifically within that moment. In Vipassana meditation, sometimes you get a flow, sometimes not. In Mindfulness of Breathing and Metta Bhavana meditation, sometimes you engage, sometimes not. It is difficult to gauge where you are on the path, and therefore what challenges you now face.

The Energy Enhancement teachings set out such a clear structure towards spiritual progress, with each stage having to be focused on and cleared before the next can be attempted, that I have a much clearer idea of where I am and the tasks that must be accomplished before I can move on.

Along with all the indicators of the other techniques, such as bodily sensations, senses of well being and general demeanor and mood, Energy Enhancement traces particular problems to particular energetic blockages so that you can locate and solve them in a focused way. Along with that it allows you to see where you are in the evolutionary stream, and as you move through the stages you gain more energy to do more work, not only in meditation but also in life, so you remain in touch with what you must do at every stage. Now I can efficiently focus my meditation on the areas I need to work on in order to free up more energy so I can work on harder areas… and so on. It's much quicker, and very thorough, because of that focus. Things are not left behind for the sake of speed. The course progresses very naturally from one stage to the next.

There is never a sense of having no direction in meditation. I have a friend who is a practicing Buddhist, and he has come to the stage where he is fairly content with life. He asks himself "Why do I meditate?" because the techniques he is using don't allow him enough visions and scope to really progress – they are good techniques, and give definite results, if practiced with dedication. He thought enlightenment was too quixotic a goal, perhaps. But there are initiations on the path to enlightenment – if you know them you can mark your progress – this is very important – the heart must be set upon the highest goal, but there are many signs along the way.
You can read more about these in the Yoga Sutras of Patanjali, by Swami Satchidananda, and on the Energy Enhancement site. It's helpful and good to know these signs and understand what they mean. The first thing to do is to remove all the energy blockages in your system so that you can increase your level of energy. Now I have done this I have enough energy to clear the negativity from all my relationships, on the way to an initiation called the mastery of relationships.

Now I'm near the end of the course I feel confident I can go home and integrate all I've learnt into my life. Since I've been here I've worked through some difficult times, but I've got through them and my mood, energy and sense of well being have been given a boost rather like having an atom bomb explode in my bottom.

The removal of all the negative energy in my system has put me in touch with my own flow of untrammeled energy. Removing these negative energy blockages have yielded some brilliant results, which I was not expecting. At one point, after removing a blockage in my base chakra I experienced an extended sensation of orgasm which was totally delicious! It was just a sign that my energy flow had increased and the work I had been doing was finally complete on that particular area.

Energy Enhancement is truly an atom bomb, extremely powerful stuff. When I return to real life I will be in such a kick ass state, I want to go dancing and engage with existence! Yes! The clouds have parted!

But seriously, it is great. What more can I say? I don't want to oversell it, so I'll simply say that in the end it'll make you feel better, you'll meet two wonderful people and have a great time. My spirits have been lifted and my mind expanded since I've been here, and I have a strong feeling inside that life will simply go on getting better and better for me and for everyone I know."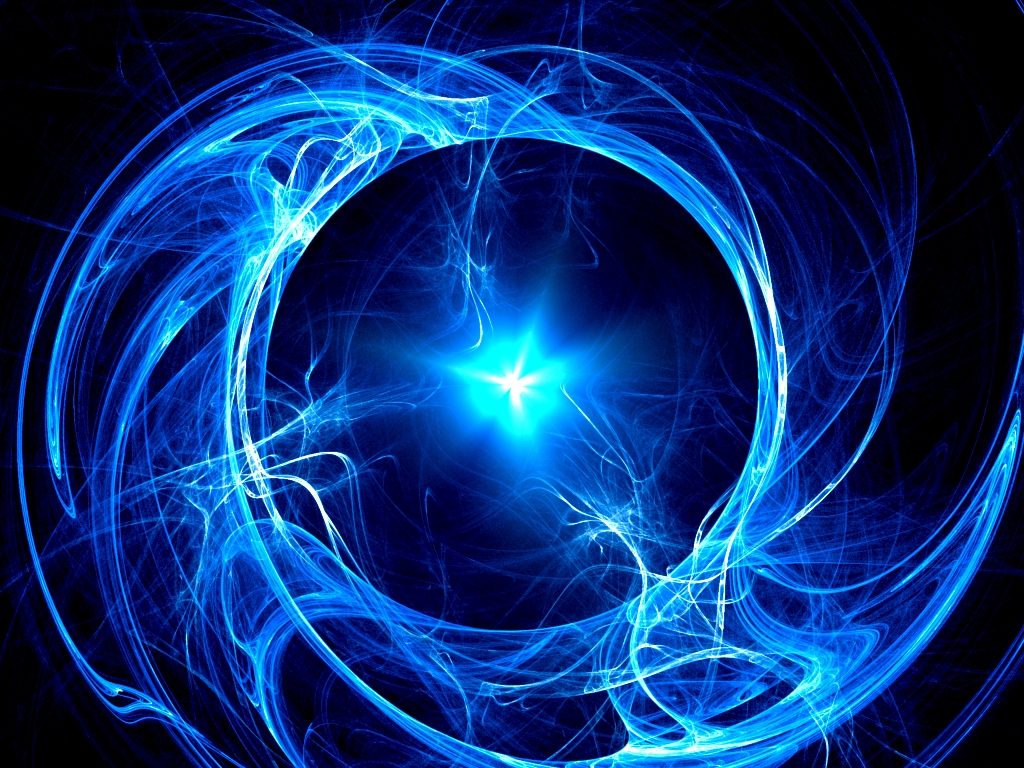 ENERGY ENHANCEMENT ENERGY CIRCULATION KUNDALINI KRIYAS
ILLUMINATION ENLIGHTENMENT
NEW!! REDUCED ENERGY ENHANCEMENT PRICES

REALLY NEW - WE HAVEN'T HAD TIME TO CHANGE THE PAGES SO GET IN TOUCH BY EMAIL TO RECEIVE YOUR SPECIAL PRICE COURSES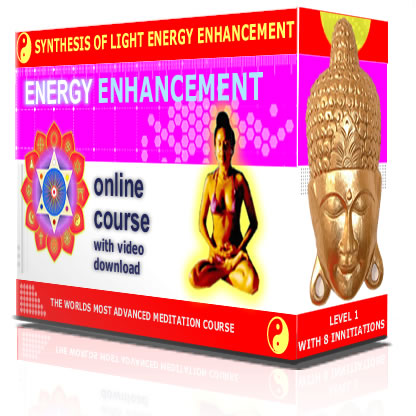 NEW - THIS WEEK ONLY!!
FOUR INITIATION COURSE
BY STREAMING VIDEO - 15 HOURS VIDEO!!
email sol@energyenhancement.org for details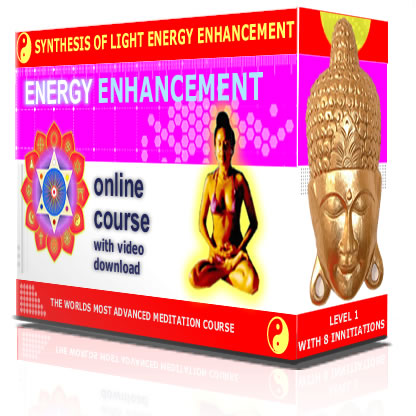 NEW!! ONLINE STREAMING VIDEO

-

REDUCED PRICES BUY PER LEVEL

email sol@energyenhancement.org for details

NEW!!

REDUCED PRICES

DVD STREAMING VIDEO

-

BUY DVDS PER LEVEL

(FIRST LEVEL IS EIGHT INITIATIONS INCLUDING KUNDALINI KRIYAS, Contact with an ineffable source of Energy, Light and Love, the Soul! GROUNDING NEGATIVE ENERGIES INCLUDING THE PAIN BODY, PSYCHIC PROTECTION, MERKABA

PLUS ALL FREE DVDS - 13 IN TOTAL!!! SENT BY UPS

email sol@energyenhancement.org for details

LIVE ENERGY ENHANCEMENT COURSES

ARE 28 DAYS TWO LEVELS PLUS FOOD AND ACCOMMODATION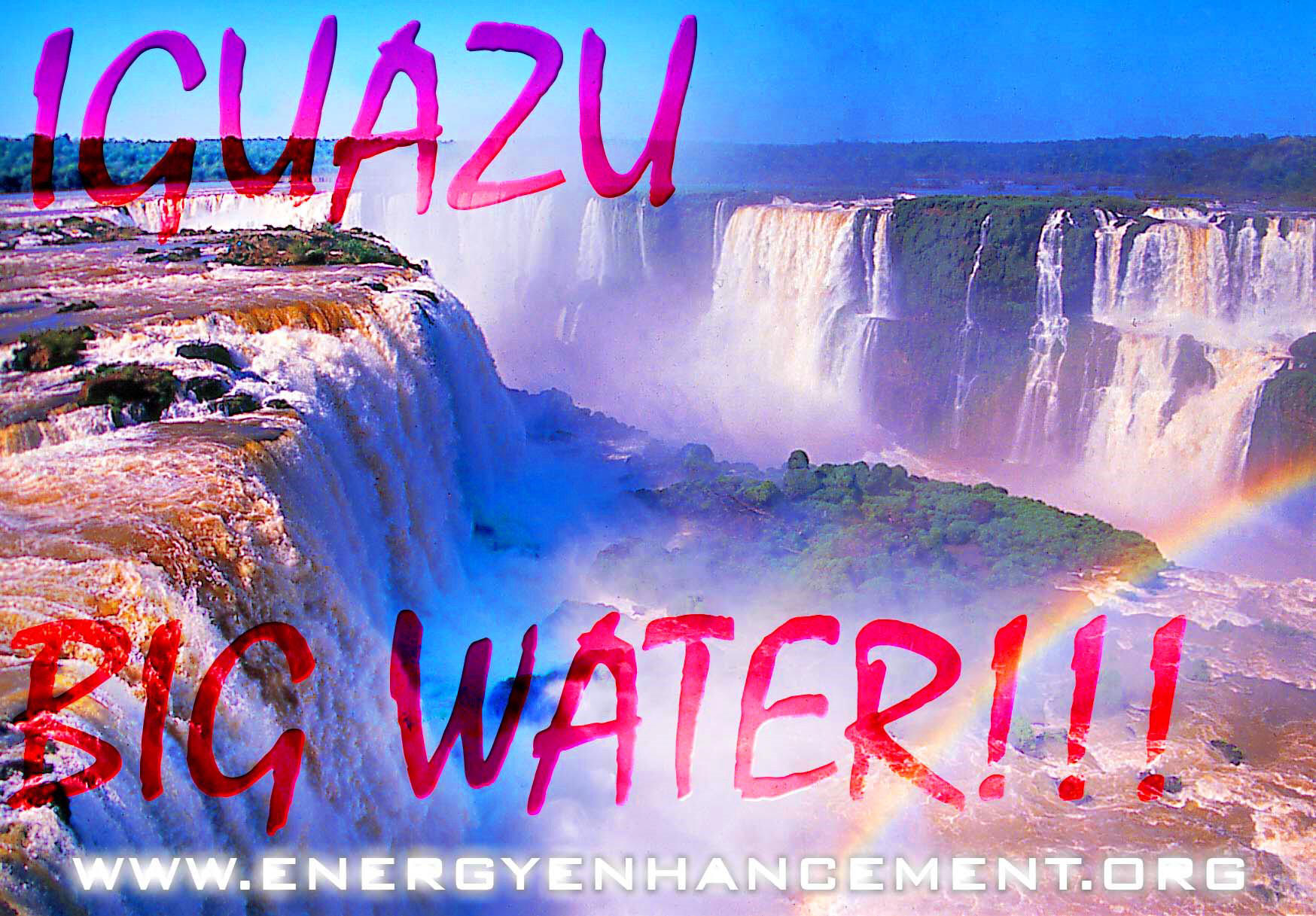 email sol@energyenhancement.org for details

LIVE ENERGY ENHANCEMENT COURSE NEW!! INDIA TOUR AND ENERGY ENHANCEMENT COURSES STARTS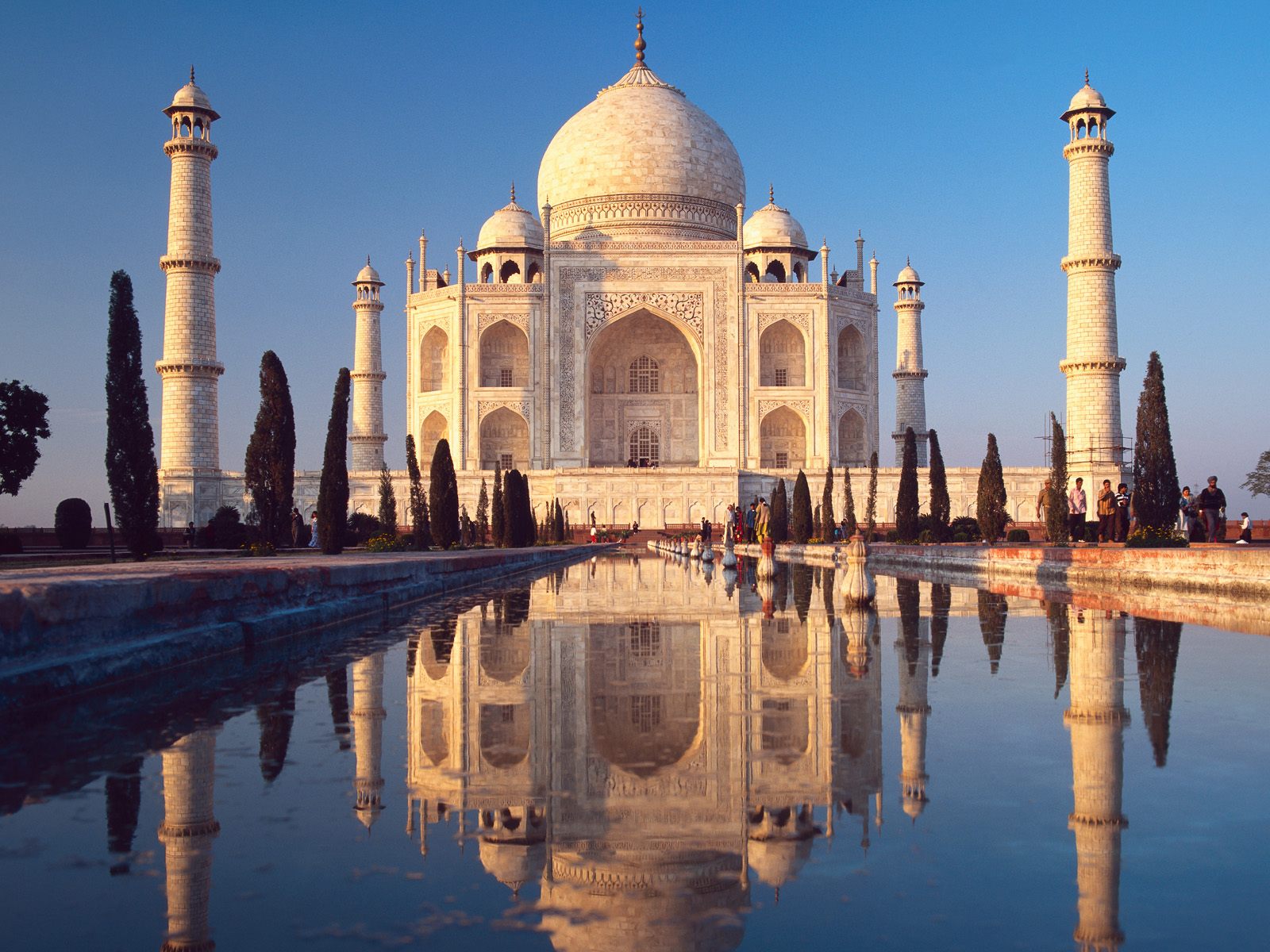 DEVI DHYANI - THE DANCER POSE AT SUNSET

email sol@energyenhancement.org for details



Energy Enhancement recommends that you start with any DVD Course - practise a little and take advantage of asking questions of Satchidanand by email. Or just come on the Live Course Straight away, you get the Videos to practice in advance, For Free! Enormous benefits above the normal Meditation Course come with just a few Initiations, Meditation, Kundalini Kriyas, Alchemical VITRIOL - Grounding Negative Energies, and Contact with an ineffable source of Energy, Light and Love, the Soul!

Definitely, failing to plan is planning to fail.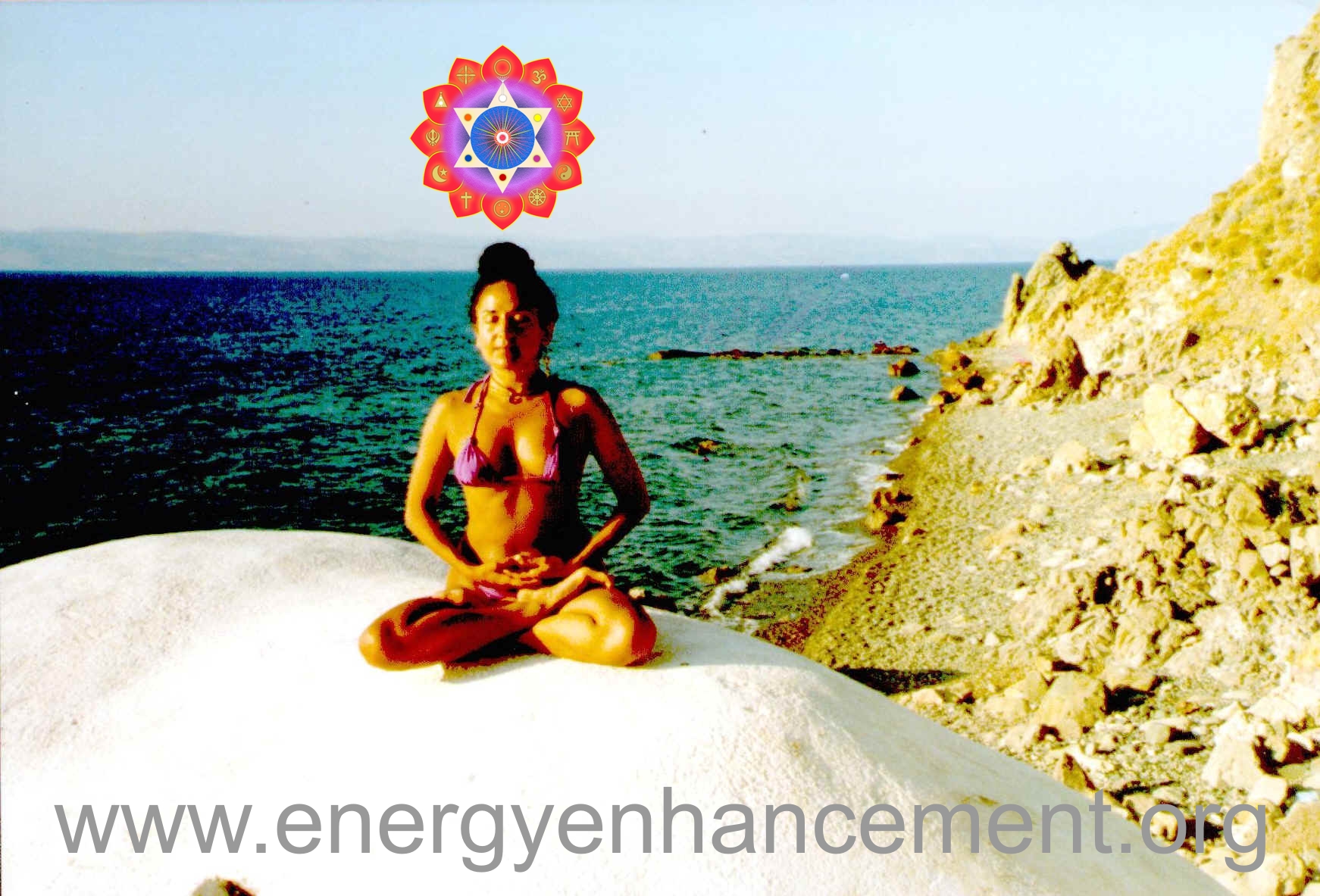 BUY NOW!!

Phillip Chester Course Report

I am a Change manager working directly to the Managing Directors of several fortune 500 companies.
Satchi (Satchidanand, Picture right) has asked me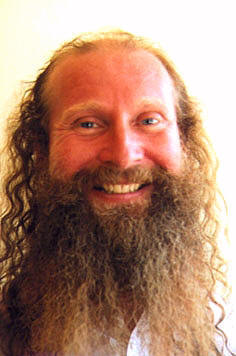 to explain how I see the Energy Enhancement Level One at the end of my two weeks in Spain, and in particularly how it compares with other techniques that I have expertise or significant experience of; for example NLP, Aikido, Yoga, Ashtanga Yoga, Transcendental Meditation, Mantak Chia and the like.

My energy has been particularly low at the end of my last project, and my Homeopath has tried to get rid of an energy problem in lower half and a liver virus. I am an interim manager and work as Finance Director on short contracts to work with the Managing Directors of many international companies to resolve often serious business problems.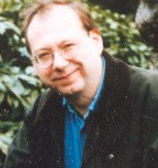 Philip SAYS,..... I need to work with a lot of energy for a concentrated period of time, often in very negative situations, mainly larger American Fortune 500 International companies. I like the job, but need the ability to retain my energy to build up new thought forms in the company and to stay healthy and relaxed. I also want to work with better quality organisations and people.

My low energy at the end of the last project was the catalyst to make me want to learn Energy Enhancement, as I read the E- Book of Meditation Energy Enhancement some two years before. I need something that I would be able to practice easily daily, and which would prevent the same thing happening again. Attracting better projects with better people would be a help too.

"ENERGY ENHANCEMENT IS THE CORE ENERGY TECHNIQUE."

My feeling and expectation from before coming on the course that energy enhancement is THE Core energy technique, has been met.
Energy Enhancement techniques can be applied to any of the above disciplines and it will improve them all.

"IT ALLOWS YOU TO RAISE YOUR ENERGY LEVELS, AND AS IMPORTANTLY, SHOWS YOU HOW TO KEEP IT AND TO PROTECT IT FROM BEING SIPHONED OFF BY OTHERS."

It allows you to raise your energy levels, and as importantly, shows you
how to keep it and to protect it from being siphoned off by others. (People with low energy normally siphon off or vampirise high energy from people like myself. This is called healing).

The energy techniques given in Energy Enhancement have never been explained to me in Aikido (even Ki Aikido), Yoga or Ashtanga Yoga or on any meditation course that I have been on like Transcendental Meditation, and have only been partly taught to me previously by Taoist master Mantak Chia and on Tantra Courses. Mantak Chia I found particularly confusing; Chi Gung I found awkward.
"ENERGY ENHANCEMENT GOES MUCH FURTHER THAN ALL THE ABOVE, IN A MORE EFFECTIVE WAY THAT ANY OF THE OTHERS I HAVE EXPERIENCED..."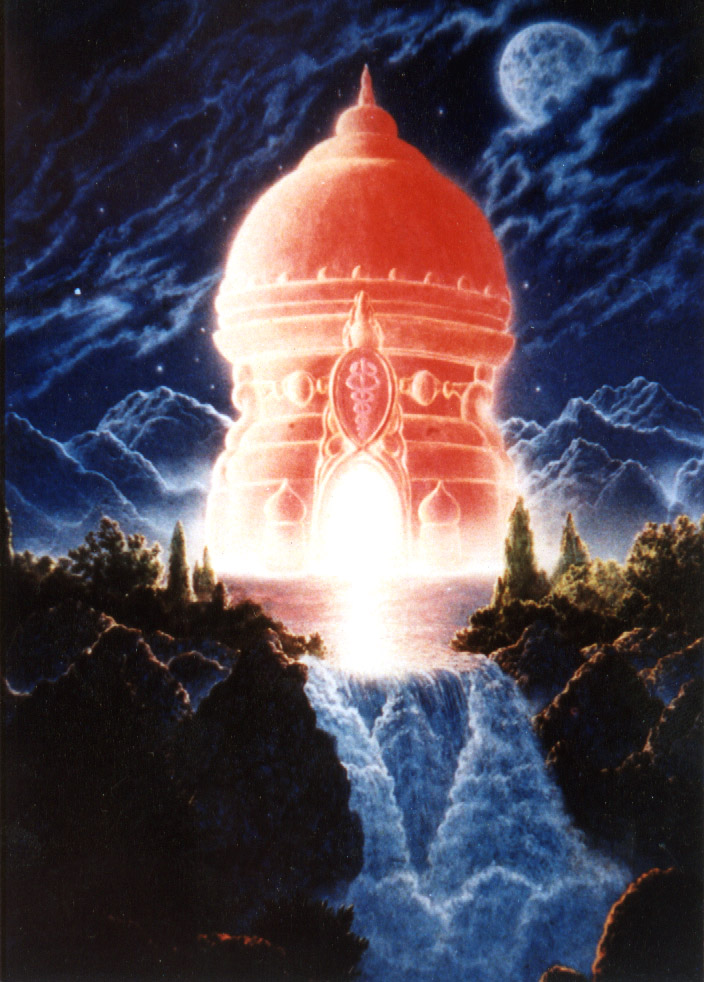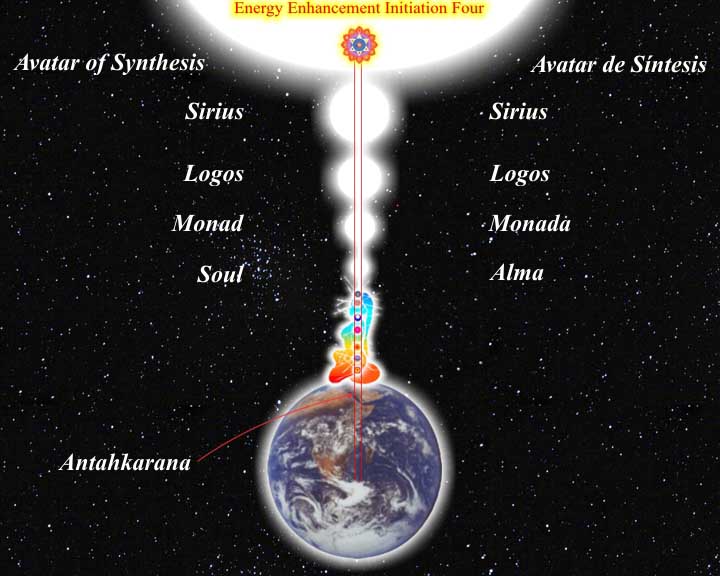 SPEED UP THE PROCESS OF ENLIGHTENMENT!!
email sol@energyenhancement.org
for details...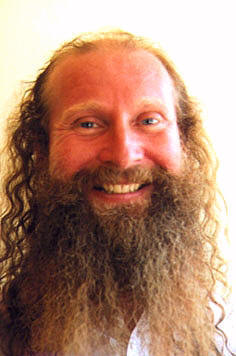 IF YOU WANT TO SPEED UP YOUR PROCESS WITH THE ULTIMATE TECHNIQUES ON THE PATH OF ENLIGHTENMENT....... BUY DVD VIDEO COURSE NOW!!!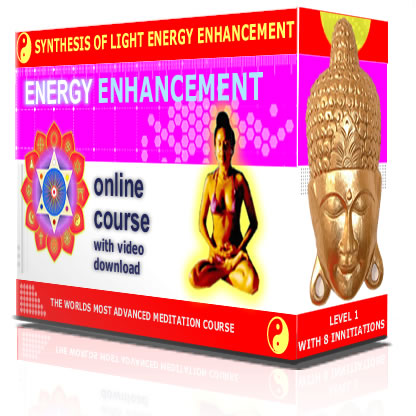 DVD INTENSIVE VIDEO COURSE 13 DVDs, Fast delivery UPS Courier ANYWHERE IN THE WORLD - Click to ORDER
email sol@energyenhancement.org
for details...
Buy Now!!
13 DVDs...
| | |
| --- | --- |
| | 1. Initiation 1 Meditation |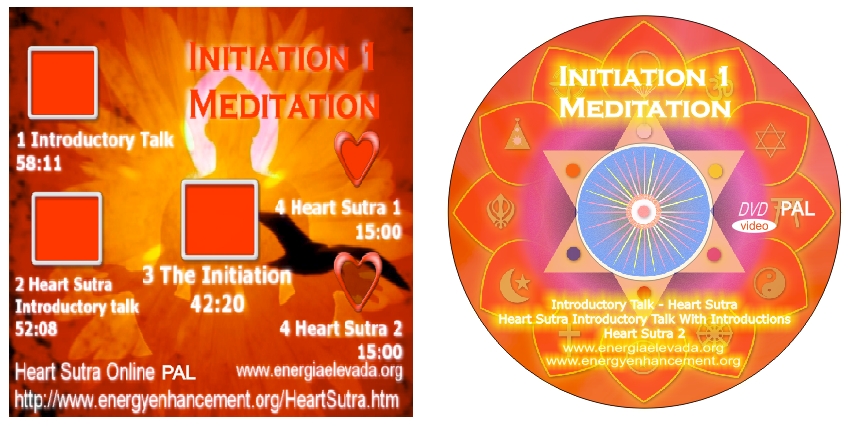 Meditation Introductory Talk With Instructions
Introductory Talk Heart Sutra Heart Sutra 1- Heart Sutra 2
| | |
| --- | --- |
| | 2. Initiation 2 Energy Circulation Part 1 |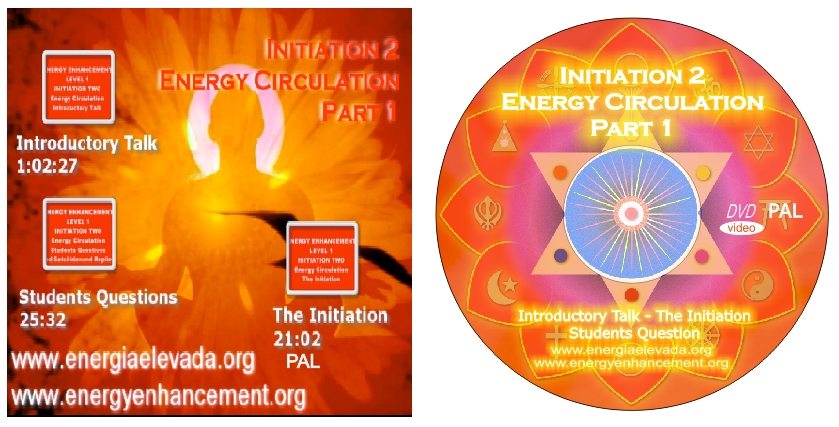 Introductory Talk - The Initiation
Students Questions
| | |
| --- | --- |
| | 3. Initiation 2 Energy Circulation Part 2 |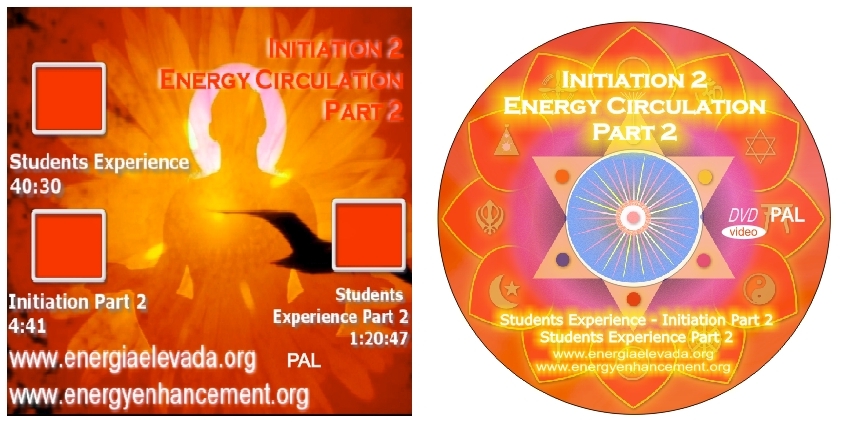 Students Experience - Initiation Part 2
Students Experiences Part 2
| | |
| --- | --- |
| | 4. Initiation 3 The Grounding Of The Negative Energies |


Introductory Talk - The Initiation
Students Experiences
| | |
| --- | --- |
| | 5. Initiation 4 Macrocosmic Orbit 1 |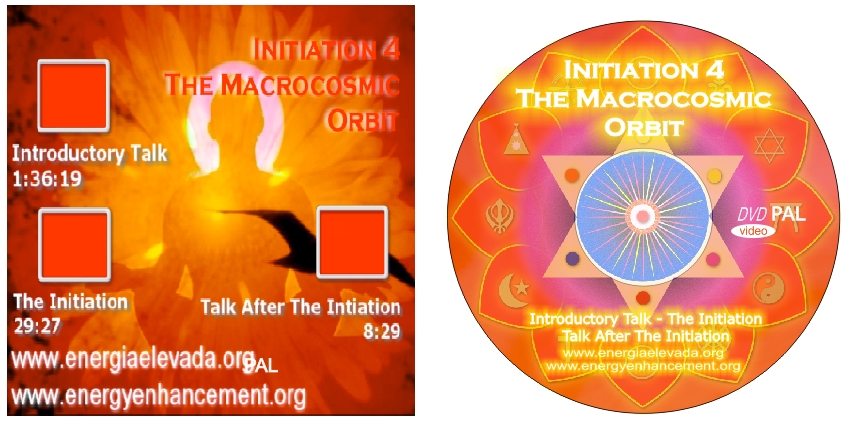 Introductory Talk - The Initiation
Talk After The Initiation
| | |
| --- | --- |
| | 6. Initiation 4 Macrocosmic Orbit 2 |
| | |
| --- | --- |
| | 7. FREE Sacred Dance Pink Floyd and Gurdjieffs Sacred Dances |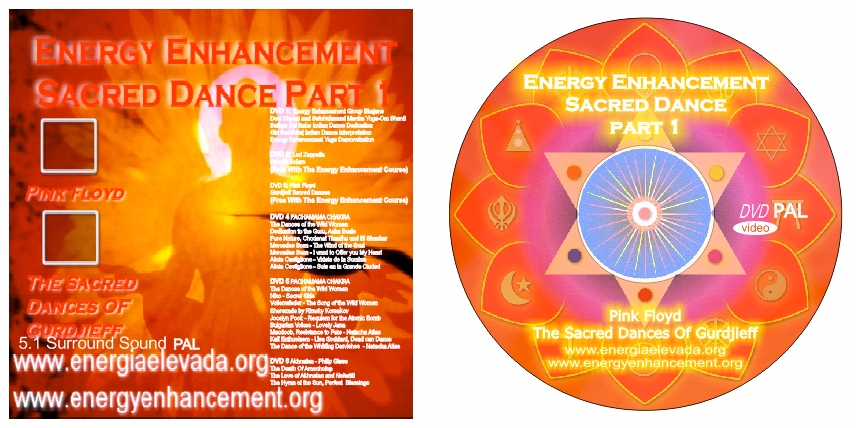 "IF YOU HAVE NEVER SEEN DEVI DANCE HER SACRED DANCE THEN THIS SERIES OF DVDS IS UNMISSABLE! HERE IS RAW HEALING ENERGY AND KUNDALINI WITH SOME OF THE FINEST MUSICIAN CHANNELERS, INDIGO CHILDREN OF THE FIRST GENERATION."

Swami Devi Dhyani at the Lavarden Theatre

in 5.1 Surround sound

PINK FLOYD, DAVID GILMOUR, Brick in the Wall, High Hopes, Sorrow, Comfortably Numb. One World! Do not listen to the words, listen to the Soul Energy of the Guitar solos. They say NO! This shall not be. I AM! THE SACRED DANCES OF GURDJIEFF, NATACHA ATLAS
| | |
| --- | --- |
| | 8. FREE Sacred Dance Led Zeppelin and Ravels Bolero |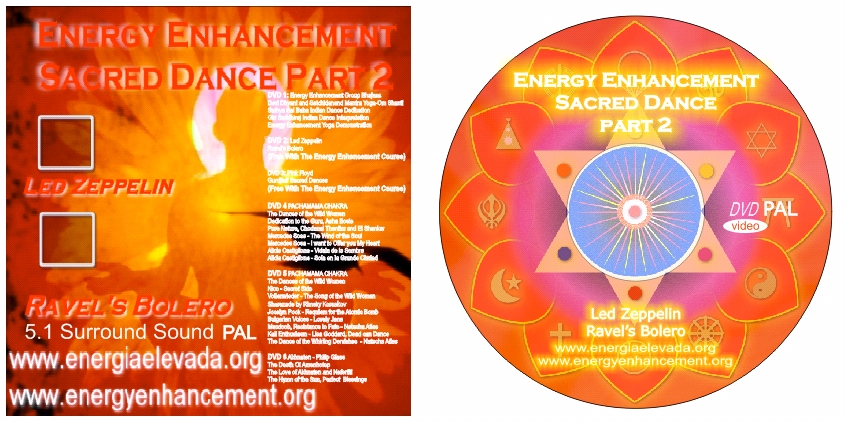 Swami Devi Dhyani at the Lavarden Theatre

in 5.1 Surround sound

LED ZEPPELIN, JIMMY PAGE, ROBERT PLANT, THE LONDON METROPOLITAN ORCHESTRA, MORROCAN ORCHESTRA Since I've Been Loving You, Friends, Kashmir - the theme is that of moving on from the Pain of Relationships of Since Ive been loving You, through the Mastery of Relationships onwards to the Center of the Universe, the Highest Heart at the top of the Himalayas, Kashmir, Let me take you there! RAVELS BOLERO, IN THE STYLE OF FLAMENCO AND THE WHIRLING DERVISHES OF RUMI - IN THIS DEVI TURNS PERHAPS 800 TIMES!
| | |
| --- | --- |
| | 9. FREE Text Backup Comprising the whole of Year One of the Online Course |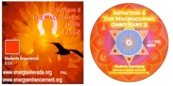 Books, Articles, Text Backup to Each Initiation on the DVD, Yoga, Pranayama, Audio Talks by Swami Satchidanand, Previous Video Course, Broadband Downloadable in MPEG4, codec included. and Free Sacred Dance Videos.
| | |
| --- | --- |
| | 10. FREE - ADVANCED YOGA COURSE DVD |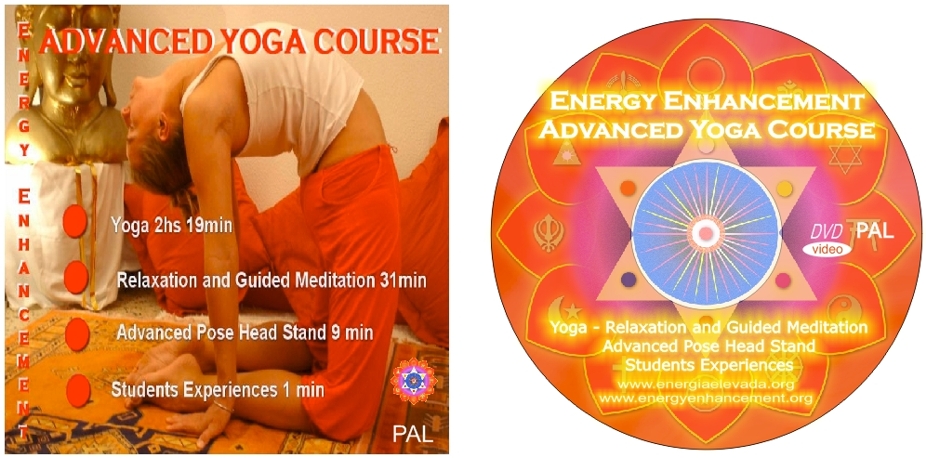 This ADVANCED YOGA COURSE DVD now given FREE with the Energy Enhancement DVD Course

YOGA READ THE TESTIMONIAL AND BY THE YOGA DVD SEPARATELY FROM AMY ZANTRAS WHERE SHE MOVED INTO A STATE OF SAMADHI WHILST RECORDING THE YOGA COURSE DVD!

IF YOU WANT TO SPEED UP YOUR PROCESS WITH THE ULTIMATE TECHNIQUES ON THE PATH OF ENLIGHTENMENT....... BUY THE DVD VIDEO COURSE NOW!!

DVD INTENSIVE VIDEO COURSE 13 DVDs, sent by UPS ANYWHERE IN THE WORLD -

email sol@energyenhancement.org

for details...

DON GETS HIS DVD COURSE

Subject: RE: Getting back again.
Date: Wed, 08 Mar 2006 21:28:59 +0000
Dear Satchi

Yes, everything, all the DVD course and Online Course Downloads are here, all together they arrived, mighty excited i might add and all is downloaded and well.




Im getting stuck straight in, its amazing, because the very first time i got the sitting position correct. I could feel the energy flowing up my spine and over my head incredible heat and a real tingling in my face and a feeling of elation i cant describe and i did this while using sound for each chakra, when i struck the heart chakra tone my chest just expanded and it felt like it was being lifted up and the whole room seemed full of energy and and and what a feeling, phew. It was heaven.

I was sitting still for about an hour and it felt like only a few minutes i think i just arrived.

I think i now have all the little pieces of my jigsaw, its taken a long time searching and im also seeing the numerous times when i was shown the direction but i was unable to see, There seems to be so much that i have missed and i wonder how come i was this blind for so long.

I wanted to say "Thank You" For your patience, For your time and most of all for being here on the planet at this time.

May Peace and Love always be your friends.

Don And Anne.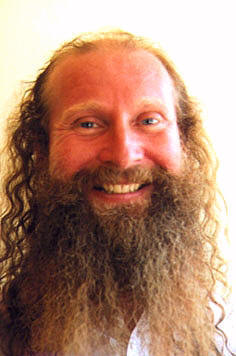 When I came to see Satchi at the airport for the first time I was struck by his energy but it was the second time, when he was talking to another student when meeting us off the train at Figueres that I really started to feel the Buddhafield of Energy Surrounding him. Suddenly I started yawning like the big healer guy in "The Green Mile" and then tears started from my eyes and I felt I was getting rid of a lot of Painful memories from the past.

Olympia Panza 2004

"Once this stage was reached I had tremendous energy!"
The Sadness and Anger of the Ego is a Problem...
Energy Enhancement APPRENTICE LEVEL 2 Teaches Ancient Techniques which can Ground its Energies. So, You wake up in the Morning, AND IT'S GONE!!
Energy Enhancement APPRENTICE LEVEL 2. Initiation 1.
This Initiation Shows you Advanced, Effective, Powerful yet Traditional Techniques to Remove Thoughtforms or Energy Blockages.
ALCHEMY AND THE REMOVAL OF BLOCKAGES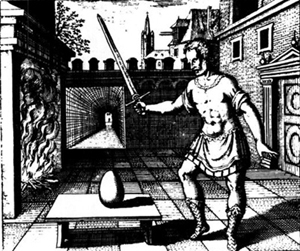 Michael Maiers, a German alchemist, wrote in his Scrutinium Chymicum of 1687:
"Learn about the egg and cut it with a flaming sword"
In our world there is a bird more sublime than all others. To search for his egg be thy only concern. The egg of alchemy is a symbol for magical realization."
These Thoughtforms are called many names.... Implants, psychic entities, Dark Forces and Blockages on the First three Levels using traditional and highly effective techniques taught for thousands of years and then on the infinite Levels.
THE ENERGY ENHANCEMENT SEVEN STEP PROCESS FOR THE REMOVAL OF ENERGY BLOCKAGES
The removal of negative energy from Thoughtforms. The penetration of their protections. The putting of them in their proper place. The creation of psychic powers. The increase in psychic visualisation. The increase in energy onwards towards enlightenment.
SAMYAMA!!
"ONLY WHEN ALL THE BLOCKAGES ARE GONE DO WE BECOME ENLIGHTENED" -Satchidanand
The Healing of Thoughtforms and the Removal of negative Thoughtform Blockages.
MANJUSHRI, SYMBOL OF BLOCKAGE REMOVAL, AND HIS SWORD OF DISCRIMINATION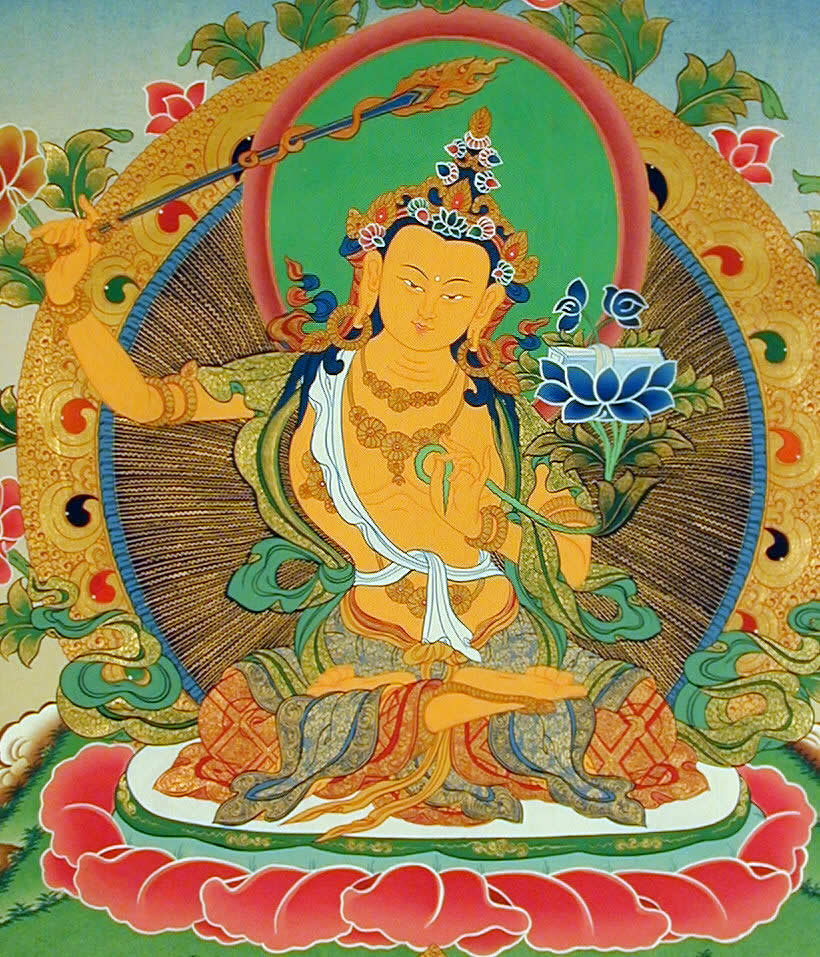 Energy Enhancement
APPRENTICE LEVEL 2 Initiation 2
In this Energy Enhancement Initiation we investigate all our aches and pains as being symptoms of Energy Blockages.
We investigate the negative Energies within - The Trauma and Shame caused Negative Karmic mass which coats every Energy Blockage - with our psychic vision in order to find and remove all negative Thoughtforms which if not found now will eventually culminate in Disease like Heart Disease or Cancer.
We investigate the negative Energies within with our psychic vision in order to find and remove all negative Thoughtforms which if not found now will eventually culminate in some physical Infirmity necessitating surgical Intervention or an Operation.
As the Buddha said, "Old Age, Disease and Death, This is the lot of man"
Yet people of the Chi, Enlightened Masters seem to have some immunity to this general rule above. I remember my Master, Swami Satchidananda living until 89 with no diminution of Health or Strength or Energy. Constantly gave energy to others, raising them up, removing blockages and spiritualising their lives.
HE NEVER HAD A DISEASE IN HIS LIFE!!
WHY?
The answer is that like most Masters he had the ability to clear and banish negative thoughtforms from his own body and the bodies of others.
It is this which we teach in easy steps in THIS Energy Enhancement Initiation using Ancient Techniques from over 5000 years of Successful Spiritual Technology.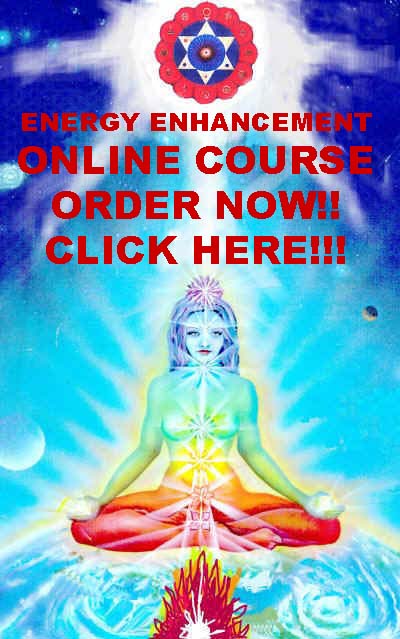 NOW PER LEVEL!!!
NEW PRICES!!
email sol@energyenhancement.org
for details...
Energy Enhancement
APPRENTICE LEVEL 2 Initiation 3
THE REMOVAL OF ENERGY BLOCKAGE THOUGHTFORMS FROM THE CHAKRAS
FROM THE SEVEN CHAKRAS INSIDE THE BODY AND THEN ALL THE EXTERNAL SPIRITUAL CHAKRAS TO WHICH WE ARE CONNECTED
In this Initiation we investigate and remove negative thoughtforms from all the chakras.
1. The Base Chakra or Shakti
1a. The Chakra below the Base Chakra or Para Shakti which is the source of all Kundalini Energy.
2. The Relationship Chakra
3. The Power Chakra
4. the Heart Chakra
5. The Throat Chakra
6. The Master Control Chakra
7. The Crown Chakra
8. The Soul Chakra.
9. The Group Soul or Monad Chakra
10. The Logos Chakra
11. The STAR Chakras
12. The Avatar of Synthesis
Also we investigate and remove negative Thoughtforms from the connections between the chakras, thus cleaning the Antahkarana or the Rainbow Bridge which connects us to our Higher Self, thus allowing a free flow of intense intelligent energy - The Chit Shakti of Kashmir Shaivism - which can reformulate your life in good directions.
Energy Enhancement
APPRENTICE LEVEL 2 Initiation 4
All the cells in your body are under attack from toxins from pesticides, incinerators and dirty fuctories. As we get older many of the cells become perverted and their DNA becomes old and cannot replicate perfectly. RESULT - CANCER!!
This perverted DNA becomes the source of all cancer WHICH WILDLY REPLICATES ITS PERVERTED DNA SELF THROUGHOUT YOUR BODY!!!
In this Initiation we show you how to heal all your DNA
Energy Enhancement
APPRENTICE LEVEL 2 Initiation 5
THE REMOVAL OF NEGATIVE THOUGHTFORMS FROM THE AURAS
Heal the Physical Aura
Heal the Emotional Aura
Heal the Mental Aura
Heal the Buddhic Aura
THE ANTAHKARANA

The Obelisk is one of the physical, artistic, objective art, representation of the Antahkarana or the tower which connects all the chakras together.
This tower of the Antahkarana is a stream of energy which originates in god and as he steps down his energy chakra by chakra through an infinity of levels it eventually reaches our crown chakra.
Within the Antahkarana is the Sutrama, an independent energy stream which stretches from god, through an infinity of chakra levels it eventually reaches our heart chakra.
The Antahkarana and Sutrama Tower is the means by which we connect with the Cosmic Energy of the Universe.
It requires one strand of our Astral DNA to reach one chakra - with 12 strands we can reach 12 chakras, and some of us can reach even more - higher and higher.
Indigo Children
- children born with special abilities, have intellectual and spiritual abilities above the normal and can benefit the most from the specialised energies of older and more trained Indigo Children, otherwise "like seeds scattered upon stony ground", they can fail in their mission.
Indigo Children need to remove their trauma caused negative karmic mass covered energy blockages, the karmic miasms they inherited from their parents at fetal integration, as well as raise their frequencies by antahkarana and higher chakra activations in order to fully awaken to what their purpose is here at this very important time.
How can you tell if you are an Indigo? A good way is to test yourself by answering the following...
Do you sometimes feel wise beyond your years?
Do you have trouble conforming to the ways of society?
Do you feel out of place in today's world?
Do you perceive the world very differently from the people around you?
Do you have strong intuitions about certain things that most others do not?
Do you often feel misunderstood when you try to talk to people about what is real?
Are you a truth seeker?
Do you feel you were born to accomplish a certain mission in life?
Do you feel isolated and alone in your beliefs?
Misunderstood by Family?
Do you feel anti-social unless you are with people of like-mind?
Are you an Empath?
Did you have a difficult childhood?
Do you often feel disempowered by too much authority?
If you can answer yes to most of these questions then you are most likely an indigo. But as you probably realise, you still need to remove some blockages and clear some things in your biological, mental, emotional, and spiritual bodies before you can realise your true purpose and potential.
My work is to help people who resonate with this and who feel they may be on the same path with sessions, knowledge, guidance and the advanced meditational teachings of Energy Enhancement, so the person does not have to flounder around anymore and can awaken and realise their potential as soon as possible.
The Tower of the Antahkarana. The Tower struck by Lightning. The Rainbow Bridge which connects all the infinity of chakras from the center of the earth chakra through the seven chakras of the body and up through the infinity of chakras above the head.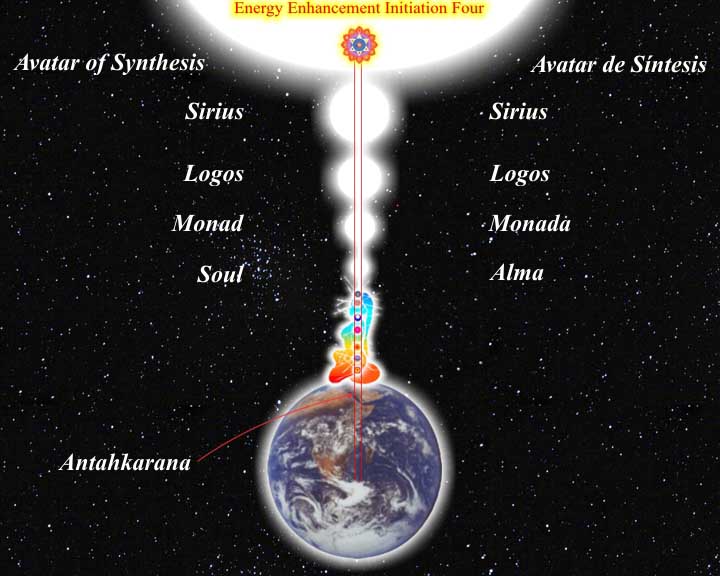 Energy Enhancement APPRENTICE LEVEL 1.
Initiation 4.
THE KUNDALINI KRIYAS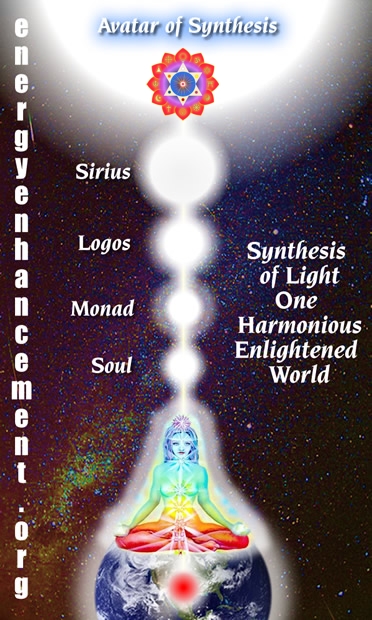 "The force and degree of a man's inner benevolence evokes in others a proportionate degree of ill-will" - Gurdjjieff

"Evil people always hate those at the opposite end of the moral spectrum" - Earl Spencer at the funeral of Lady Diana

"The Radiance of the Buddhafield irritates, depresses or upsets Negative Energy Blockages, this is the scientific test for Energy Blockages and by these fruits, ye shall know them!" - Satchidanand

ENERGY ENHANCEMENT IS THE NEWEST AND HIGHEST SPIRITUAL IMPULSE ON THIS PLANET.

COME FOR ENERGY ENHANCEMENT ADVANCED TECHNIQUES FOR SERIOUS STUDENTS TO SPEED UP THE PROCESS OF ENLIGHTENMENT

ENERGY ENHANCEMENT CHAKRAS DIRECTORY - CHAKRAS ABOVE THE HEAD, CHAKRAS IN THE BODY AND CHAKRAS BELOW THE BASE CHAKRA - THE ANTAHKARANA <>
ENERGY ENHANCEMENT ENERGY BLOCKAGE DIRECTORY - ENERGY BLOCKAGES ARE CREATED FROM TRAUMA FORMED NEGATIVE KARMIC MASS - ENERGY BLOCKAGES ARE PURE CONCENTRATED EVIL WHICH BLOCK US OFF FROM THE SPIRIT

THE ENERGY ENHANCEMENT KUNDALINI KRIYAS DIRECTORY - KRIYA YOGA AND THE TAOIST ORBITS COME FROM CIRCULAR ENERGY FLOWS IN THE GOVERNING AND CENTRAL MERIDIANS WHICH WHEN USED CAN REMOVE BLOCKAGES IN THOSE MERIDIANS AND ALL CHAKRAS

ENERGY ENHANCEMENT ANTAHKARANA DIRECTORY - THE ANTAHKARANA IS THE REAL GOLDEN ROD AND CENTRAL PILLAR OF THE ALCHEMISTS - IT IS THE PSYCHIC CONSTRUCTION WHICH SHOWS HOW HUMANITY CONNECTS WITH THE ASTRAL PLANE AND WITH GOD - IT IS THAT WHICH MUST BE BLOCKED IN ORDER TO CONTROL HUMANITY

THE ENERGY ENHANCEMENT SAMADHI SAMYAMA DIRECTORY <> SAMADHI AND SAMYAMA ARE THE EIGHTH AND NINTH LIMBS OF YOGA OF RAJA YOGA AS SPECIFIED IN THE SOURCE BOOK, THE YOGA SUTRAS OF PATANJALI - COMMENTARY ON THE YOGA SUTRAS BY SATCHIDANAND HERE!!

ENERGY ENHANCEMENT YOGA DIRECTORY

The Energy Enhancement Psychology, Transactional Analysis, Life Games, Scripts, Energy Blockages Directory

THE SATCHIDANAND KUNDALINI KEY DIRECTORY

SATCHIDANAND SPIRITUAL MOVIE LIST REVIEWS DIRECTORY

THE ENERGY ENHANCEMENT ALCHEMICAL VITRIOL DIRECTORY

THE ENERGY ENHANCEMENT KARMA CLEARING DIRECTORY

<>
THE ENERGY ENHANCEMENT MASTERY OF RELATIONSHIPS DIRECTORY

ENERGY ENHANCEMENT PSYCHIC SEXUAL CONNECTION DIRECTORY

ENERGY ENHANCEMENT ENERGY VAMPIRES DIRECTORY

THE ENERGY ENHANCEMENT LILITH SUCCUBUS INCUBUS DIRECTORY

THE EENERGY ENHANCEMENT GURDJIEFF AND ENERGY BLOCKAGES

THE ENERGY ENHANCEMENT Tamil Siddar BHOGAR - Kundalini Yoga and Spiritual Alchemy

THE ENERGY ENHANCEMENT MEDITATION YOGA DIRECTORY
THE TEACHERS OF SATCHIDANAND

Energy Enhancement has been able to teach most people to remove their own energy blockages with the backup of Energy Enhancement teachers, Satchidanand and Devi Dhyani who were taught by Zen Master Hogen, who has a Zen Temple on the slopes of Mount Fuji in Japan, and also in Australia, and Swami Satchidananda, a student of Swami Sivananda of Rishikesh, and who attained his Mahasamadhi at the age of 89 in 2002.

Listen to our free MP3s of Swami Satchidananda Here!!

Previously only Hindu Gurus and Zen Masters had the ability to remove energy blockages by means of their psychic powers gained through a lifetime of meditation and other miracles. People who have known Roshi Hogen and Swami Satchidananda know that through them, enlightenment exists and is living today, as in all the ages of this planet when virtue is in abeyance.

Hogen's Haiku, "Can you feel my breeze blowing, Even from 10,000 miles." Yes, we felt his energy even at the other ends of the earth. The secret of Zen and the Guru is that they remove the blockages of the student, but only when the student is ready, when the student has learnt how to ask. How to be a good student.

That is why all the enlightened including Swami Satchidananda, Tangen Harada Roshi, Yasutani Roshi and Zen Master Hogen have been so successful in producing their HIGHLY EVOLVED and enlightened students.

Although Satchidanand and Devi Dhyani will teach you Energy Enhancement techniques Online, by Video and on Retreat to remove your own blockages, if the blockage is too tough and too deep for you, the Buddhafield of Energy Enhancement and Satchidanand and Devi Dhyani, is waiting to help you on the Costa Brava in Spain, Argentina, and India.

Each of these blockages is a potential time bomb in that toxins are deposited in these blockages. Eventually the organ in which the blockage resides fails producing sometimes cancer and heart disease. So understand that even from a simple physical point of view, how necessary it is to learn and practice Energy Enhancement Techniques. JULIA HERRERA - RADIO PERSONALITY 2003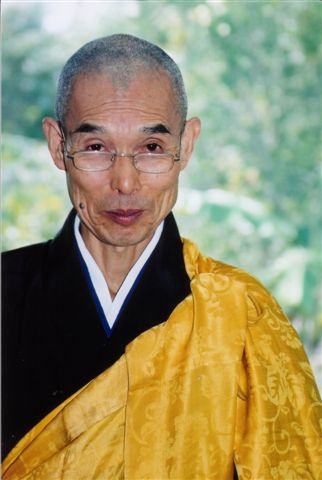 ROSHI HOGEN
As my Master Roshi Hogen says THE ANTAKARANA - "The spring at the top of the Mountain." - An energy connection, built in mental matter Which stretches from the Kundalini Chakra in the Center of the Earth through our bodies with all of its chakras out towards the Center of the Universe, the chakras of the Soul, the Monad, the Logos, Sirius, through an infinity of chakras towards God.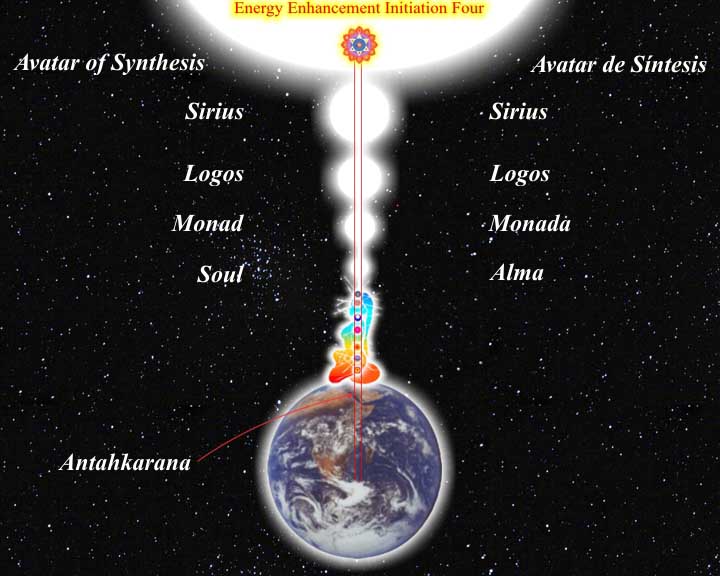 Illness is caused by a lack of energy. We can only heal ourselves when we learn to fill ourselves with energy by these methods.
<>I was very happy with Zen Master Hogen. Every Day as soon as I got out of bed, for many years, I would meditate. But strangely I found more and more that I was getting thrown out of bed every morning by him so I could meditate. And he was connected to me, "Can you feel my breeze blowing? Even from Ten Thousand Miles!" <>I had the vision several times of him polishing my base chakra whilst I was sitting in meditation.
I went to a Greek Island with Hogen back around 1987 where he was giving a course with Yoga Teachers Angela Farmer and Victor Van Kooten. I was there with Hogen because I was to act as his general factotem and helper so we stayed in the same house for a couple of weeks. I cooked the food, washed the dishes and one day was asked to cut his hair with shears. To partake of his crown chakra energy. Thankyou Zen Master Hogen!!
During that time one night when I slept I had a very vivid dream and I dreamt that I was lying on a slab of stone dressed as an ancient king in armour and with a sword - an image very much like but predating the image of the dead Aragorn in the Lord of the Rings Movie. Hogen came towards me in his robes and he bent over me slowly from the waist and brought his mouth to my right eye and sucked it out from my eye socket! He slowly returned to vertical with my eye in his mouth, took it out with his fingers and then polished it up, put the eye back in his mouth, bent over me again and then put my eye, back in my eye socket again with his mouth!
Swami Satchitananda said that, "Yoga is the creation of Psychic Vision" He also said that Hogen and I are like a train. Hogen is the engine pushing from the back and I am the engine pulling from the front. From this I gathered that HOGEN WAS LOOKING AFTER MY BASE CHAKRA AND SATCHIDANANDA WAS LOOKING AFTER MY CROWN CHAKRA AND ALL THE CHAKRAS ABOVE THE CROWN CHAKRA.
The next day Hogen had done something really stupid. He had put some olbas oil, a strong oil containing oil of wintergreen, on his finger and by accident put it into his right eye and was in pain. The students rushed to help him wash out the oil but I have pictures of Hogen wearing a piratical black eyepatch, "eye, eye, me hearties!" for a week afterwards.
I came to understand later that Hogen had indeed cleared up my psychic vision through many experiences I received later.
Indeed, every true student will have similar experiences of when the Spiritual Master took on some of their Karma, with great effort and pain sometimes, in order to help their evolution.
Its what Masters have been created to do. And without my dream knowledge, like all the other students, I would have thought Hogen had done something stupid too. We can not know what they are really doing. They work in mysterious ways.
And then, after many years of work, zazen, meditation, with Zen master Hogen I meditated on the Koan of Ramana Maharshi, "Who am I"
Immediately I had the experience of travelling along the Antahkarana out of the body to a place where was all my past lives hanging in space thousands of them in a neat matrix. I decided to enter into one of them and saw that past life gaining much experience. I then decided to go higher. There too I gained much experience.
When I went to Hogen in Dokusan with this experience, after I told him about the past lives he said, "We can explore ths area this area of the Astral Plane for 10,000 years and get nowhere!"
Then I told him about going higher and he smiled! And in another space I saw his aura expanding, gold, and enfolding me in the energy of his love...
After this I was allowed to find another Master...
SATCHIDANAND MEETS SWAMI SATCHIDANANDA FOR THE FIRST TIME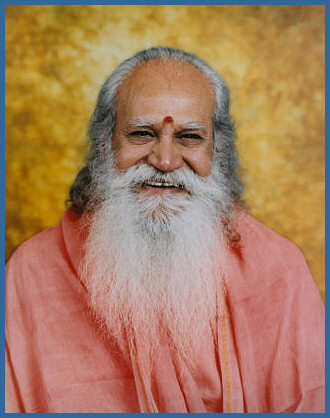 So when a friend asked me if I wanted to go to London to meet Swami Satchidananda I was hesitant. But they persuaded me to go. So there I was in this big hall. Arriving late and there was no space for me to sit. So I went and sat on the floor in meditation posture at the front, just in front of him. And I was not impressed really by what he was talking about because I was arrogant. You can hear one of his wonderful talks here Listen to our free MP3s of Swami Satchidananda Here!!
But then at the end of the talk he said lets meditate. And he chanted Om Shanthi and I found myself a hundred meters up in the air looking down at my body sitting in meditation below.
And I looked up and way above me was Swami Satchidananda and he was moving his hands saying, "Come on Up! Come on Up!"
So I thought it might be a good idea to learn from him.
And although I read his books now and recommend them to everyone, Integral Yoga, The Yoga Sutras of Patanjali and The Living Gita, Commentary on the Bhagavad Gita, although the information in these books are a great gift to humanity, they are poor fare in comparison to what initially attracted me to him.
And what I got in abundance every time I met him was Energy and Psychic experience. Visions, telepathy, Initiations on the Astral Plane all came to me every time I met him and when I went to stay at the Ashram, 1000 acres in Virginia in America, for three months, the experiences accelerated every time I meditated. The knowledge that we cannot die, we are all connected. Satori and the lower levels of Enlightenment.
It took me a few years after these experiences with Swami Satchidananda to get fully cooked but my Sat Guru, Satchidananda, student of Swami Sivananda of Rishikesh was with me at every step.
Bio of Swami Satchidananda - http://en.wikipedia.org/wiki/Swami_Satchidananda
THE NEW DVD COURSE WITH 15 HOURS OF DVD VIDEO CONTAINS ALL THE TEACHINGS BELOW..
DVD COURSE WITH FREE SACRED DANCE AND CHANTS VIDEO!!
MEDITATION, SHAKTIPAT, ENERGY CIRCULATION, THE KUNDALINI KRIYAS, THE FIVE ELEMENTAL PATHS OF THE CHI OF CHINESE ALCHEMICAL TAOISM, THE GROUNDING OF NEGATIVE ENERGIES, V.I.T.R.I.O.L, THE ART CARD OF THE THOTH TAROT, ACCESS TO KUNDALINI ENERGY, STRONG PSYCHIC PROTECTION, LEARN THE MERKABA, PYRAMID PROTECTION, POWER TOWER PROTECTION, CREATE THE ANTAHKARANA, SOUL FUSION, MONADIC INFUSION, LOGOS INFUSION!!!
COME AND GET EXPERIENCED!

EMAIL sol@energyenhancement.org for PRICES AND BOOKINGS
---
THE TRUTH IS ONE, THE PATHS ARE MANY

The Energy Enhancement Symbol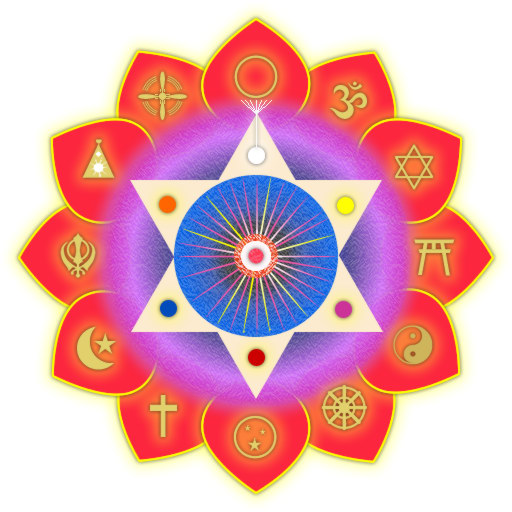 The Energy Enhancement Symbol of the Twelve Petalled Lotus of the Heart Center with One of the Symbols of the Worlds Major Religions in Each One of the Petals.
Inside the symbol is the Hexagram - The Seal of Solomon, with the Seven Chakras describing the Three Initiations on the Path of Enlightenment -
Initiation 1.
The Opening of the Heart. Solar Plexus to Heart Chakra.
Initiation 2.
The Mastery of Relationships, Abdomen to Throat Chakra.
Initiation 3.
Enlightenment, Base to all the Head Chakras which is taught on the Energy Enhancement Course plus many other Initiations. At the Very Center is the Heart Chakra radiating Peace and Light outwards.. like the Sun...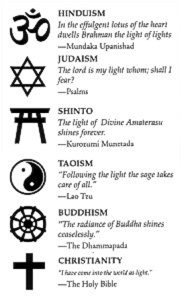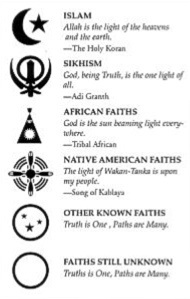 ---
"The day is short and the work is Great and the workers are Lazy. But the reward is Large and our Master urges us to make Haste."
Writings of the Abbod of Halmyrach
Speed Up the Process of Evolution, Intelligence, Emotional Stability, Energy, Kindness, Wisdom and Leadership which many courses profess to teach but which Energy Enhancement has given with both hands to the many and varied students taught by it.
STOP THE PAIN BODY - TRANSMUTE AND DISSOLVE ALL TRAUMA AND NEGATIVE ENERGY
Testimonial From Gary Spaid a Wealth Counselor in Vail Valley, Colorado, USA.
So, what did we get? I can say that practicing the technique of Stage 4 of Level One of Energy Enhancement meditation with Devi and Satchy gave more power to the top down approach of Meditation. I had an experience of the MAGIC!! that I so longed for in my meditation.
Sitting in the flame of Kundalini and seeing my karma burn up was a POWERFUL experience.
https://www.energyenhancement.org/page17.htm
---
Baul Mystics
VOL. 1, THE BELOVED
Chapter-5
Kali and Krishna are one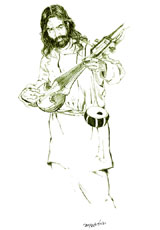 Energy Enhancement

Enlightened Texts

COME IF YOU WISH TO MEET

THE NOVEL MAN.

HE HAS ABANDONED

HIS WORLDLY POSSESSIONS

FOR THE BEGGAR'S SACK

THAT HANGS FROM HIS SHOULDER.

HE SPEAKS OF THE ETERNAL MOTHER

(KALI, THE GODDESS OF TIME)

EVEN AS HE ENTERS THE GANGES.

SIMPLE WORDS CAN OVERCOME

IGNORANCE AND DISBELIEF:

KALI AND KRISHNA ARE ONE.

THE WORDS MAY DIFFER --

THE MEANING IS PRECISELY THE SAME.

HE WHO HAS BROKEN

THE BARRIER OF WORDS,

HAS CONQUERED LIMITS:

ALLAH OR JESUS, MOSES OR KALI,

THE RICH OR THE POOR,

SAGE OR FOOL,

ALL ARE ONE AND THE SAME TO HIM.

LOST IN HIS OWN THOUGHTS,

HE SEEMS INSANE TO OTHERS.

HE OPENS HIS ARMS

TO WELCOME THE WORLD,

CALLING ALL TO THE FERRY BOAT

TIED TO THE COAST OF LIFE.

COME IF YOU WISH TO MEET THE NOVEL MAN

THE WHOLE BAUL SEARCH IS FOR THE SEARCH FOR THE NOVEL MAN, THE NEW MAN. Who is this new man?

You can live your life in two ways. Either you can become a man of being, or you can become a man of having. Either you can have yourself or you can have many worldly things instead. Either you can possess many things and be possessed by them, or you can possess yourself and be not possessed by anything. The man of having has a totally different direction. That's what Bauls call 'the worldly man'. He thinks in terms of money, in terms of commodities, in terms of bank balances; he thinks in terms of things. And he thinks that the more he has, the more he is. That is one of the most fundamental fallacies. You can have the whole world and you can remain a beggar. You can have all that the world can give and yet remain empty.

The great Alexander died. He is the very symbol of the worldly man. He wanted to conquer the whole world, and he had done it, almost. But before he died he told his generals, "Then let both my hands hang out of the coffin." They said, "We have never heard. It is not traditionally done. And why do you want to do such an absurd thing?" Alexander said,''It is not absurd. It has a certain relevance with my life. I want people to see that I am going with empty hands. So let both my hands hang out of the coffin, so everybody can see that even Alexander is going with empty hands. I came with empty hands, I am going with empty hands, and the whole life has been a wastage."

He must have been very perceptive, because many more die still clinging, still not aware that their hands are empty, still not aware that their hearts are empty, still not aware that they have wasted their whole lives, that it has been just a nightmare.

The man of having continues to accumulate more and more. What he accumulates is not the point; his emphasis is on accumulation. His soul exists in his accumulations. What he accumulates is not important. He may accumulate money, he may accumulate knowledge; he may accumulate ego, he may accumulate humility; he may accumulate things of this world, or he may start accumulating virtues, things of the other world, but he accumulates. He exists through things. He feels good when he has much, when he feels his hands are full, at least apparently full. He feels good, he feels he is achieving, he is being successful. This is 'the old man' -- in the terminology of the Bauls, this is the old man. It has always existed. This is the rotten man, this is the diseased man. It is a sort of illness, this very idea of having too many things, wasting your time and energy and not knowing at all who you are. The Bauls call that direction noble in which you start thinking in terms of being, in terms of a certain inner solidity, of a certain inner consciousness, of a certain rootedness, centering, of a certain realization of who you are.

Have you watched it, that sometimes you come across a person who may not have anything visible, but still you feel a tremendous energy surrounding him? His impact is almost magnetic, mesmeric. He looks into your eyes and you cannot look into his eyes -- a great power. It is not the power of things; he may not have any. He may be just a beggar on the road. It is not the power that comes through politics. He may not be a prime minister or a president because that power is bogus. That power belongs to the chair, not to the man. It belongs to the chair and not to the chairman. Once he is out of the chair, he is as powerless as you.

Look at Richard Nixon: a tremendous power was there when he was the president. Now, he is just simply citizen Nixon. All power has disappeared. That power was not his; it was a reflected glory. And you can see it, it is not very difficult. You know men who have much power -- power of things, power of big palaces, power of politics, money, prestige, heritage but you can see that they are poor people. They don't have any personal power. They don't have any magnetism in their souls. If you put their things aside, t]hey are more ordinary than ordinary. All extraordinariness disappears. Kings and queens, once they are not kings and queens, are simply ordinary human beings -- almost empty, nothing in them.

But you sometimes come across a person whose power is not derived from the outside, whose power comes from some inner spring, some inner source. He is a reservoir of power. Wherever he sits, the place becomes sacred; wherever he sits, the place becomes a throne; wherever he moves, he moves like a king amongst men. But his kingdom is of the within. That's what Jesus goes on talking about: the kingdom of God is within you. He knows his within. He has come to face his own within-ness. His eyes are turned within. He is no longer dependent on the outside world. His glory is not a reflected glory, it is his own, authentic. He can be thrown into imprisonment, but he will remain a king there.

It is said about Diogenes, one of the contemporaries of Alexander the Great, that even Alexander the Great became jealous of Diogenes. He was just a naked fakir: he had nothing. He had renounced everything; he was searching his own inner world. It is said about him that when he renounced the world, he used to carry a small begging bowl. But then one day he saw a dog drinking water from a river. He threw that begging-bowl. He said, "If the dog can do without it, then am I worse than the dog?" Then everything was thrown away. He remained naked.

Many stories, rumors, were reaching Alexander that this man had something in him. Finally, fascinated, Alexander went to see him, and he could see that the man had something that he had not. He was just lying down -- it was a winter morning, it was cool and the sun was rising. He was lying down by the side of a river, bathing himself in the early sun, naked. Alexander said, "Can I do something for you, sir? I have much, and whatsoever you desire, I will be happy to do it for you."

Diogenes laughed and said, "The only thing that you can do is to please stand by the side. Don't prevent the sun from coming to me. Nothing else do I need. And remember it, because you seem to be dangerous: never stand between the sun and anybody else. Don't disturb anybody else's life. That's enough; nothing else do I want from you -- because all that I want is within me."

And Alexander could feel that the man was true, literally true -- the solidity, the crystallized being, the 'vibe' of one who has attained, the surround, the climate of the person who is filled with inner light, inner realization, inner riches. He could see it. He bowed down and he said, "If next time I am to come into the world, I would ask God not to make me Alexander, but Diogenes."

Diogenes laughed and said, "There is no need to wait that long. You can become a Diogenes just now! For what are you struggling and conquering people, and moving continuously and warring? For what?"

Said Alexander, "First I want to conquer Middle Asia, then India, then the Far East..." And Diogenes went on asking, "Then what? Then what?" Finally, when Alexander said he had conquered the whole world, he said he would then like to rest.

And Diogenes said, "You look to me almost stupid, because I am resting without conquering the world. You can rest by my side. See, the bank is so big; we can share it. And nobody comes here. You can rest to your heart's desire. Who is preventing you? And I don't see the point, that one needs to conquer the world first just to rest in the end. You can rest any moment."

In that moment Alexander must have felt his poverty. He said, "You are right. I am mad, but now it is difficult for me to come back. I have to conquer, only then can I come."

And when he was leaving, Diogenes said, "Remember, nobody can come back unless one is aware. And if you are aware right this moment, the journey stops. If you are not aware, you will never come back." And Alexander never could go back. He died before he reached back home.

The man of being is called 'the novel man', the new man. Why call him new? -- because in a sense he is as old as humanity; but he is so rare that whenever he comes he is always new -- rarely a Buddha, rarely a Jesus, a Krishna -- very rarely. In this rotten mass of humanity, very rarely does somebody arise with an authentic being and declare that his kingdom is of the within, It happens so rarely that Bauls are right to call him 'the novel man', the new man.

So this is the distinction to be understood: the man who is after having more and more will go on losing his being -- because the only way to have more is to pay with being. Then you have to cut your being and throw it away. Everything has to be paid for, nothing is free. Even futile things have to be paid for.

One day the man of having is almost gone. He has much but he is no more. He has bargained with his soul. He has exchanged: he has dollars, rupees, pounds, but no soul in him. Just a negative emptiness exists. He is the beggar, but he may look to you like a king. Don't be deceived by appearances. Those who look like kings are not kings. Look deeply, watch deeply. They may have achieved much which can be counted, which can be shown and exhibited, but they have lost something of the invisible, something of their being.

Have you not observed it? -- whenever you purchase something you have to pay. If you want to compete with people you will have to pay. You will become less and less loving. A man who is a competitor cannot be loving simultaneously; it is impossible. A man who is trying to compete, a man who is ambitious, has to be non-loving. Then he is paying with love.

Politicians cannot be loving, they know only war. That's natural; they exist through conflict. So they may talk about peace, but their whole talk is. just nonsense, just gibberish. They talk about peace and they prepare for war. They never prepare for peace. They prepare for war and they never talk about war, they talk about peace. And when the time comes, they even war and fight for peace. They say it has to be done to save peace. But basically, the mind of the competitor is violent. One who is ambitious is violent and cannot be loving.

The hippie slogan -- Make love not war -- is very, very meaningful. If the world were more loving, war would disappear automatically, because who would be ready to fight? For what?

No country wants its people to be very loving. No country wants its people to be deep in love -- because if they are deep in love they become incapable of war. Their sex, their love, has to be repressed. When love and sex are repressed, people are ready to jump out of their skins. They are so boiling; they are always ready to fight. That's why a poor country can fight better than a rich country. That is the story of Vietnam.

The American soldier knows a little of love -- he has the facility, he is not so repressed. That is the problem with America now: America is not so repressed. It has tasted of love. But when you fight with a small country like Vietnam you cannot win, because their soldiers are very repressed. It has always happened in the past: a richer country is always in danger of being invaded by a poorer country.

It has happened in India many times. For two, three thousand years, India had been continuously conquered by barbarians who were not rich, who were not affluent, who were not cultured at all. But India was defeated continuously. People were loving -- they had forgotten how to fight, they were not interested in fighting. There was no need inside for them to be continuously at war. Whenever a civilization reaches to the point where it becomes affluent, it is in danger of being invaded by barbarians. This is unfortunate, but this is so.

So every country and every politician tries not to allow love too much. It has to be given only in small quantities. If love is free, and people are very loving and they exist in an ocean of love, war is not possible. Without war, politics is not possible; without politics, presidents and premiers are not possible. They will simply disappear.

The hippie is the greatest danger signal to politicians yet. In the whole of history, for the first time a new sort of generation is arising. If this generation goes on flowering, spreading, politics is going to be just out of date. The days of presidents and premiers are gone! And the whole thing depends on love, because love is a quality of being. Competition is for things, ambition is for things, ambition is for the kingdom without. The inner kingdom knows no competition. You can simply delight in it this very moment. It needs no future, it needs no achievement on your part. Already, as you are, you are ready to enjoy and delight and celebrate. Nothing is missing. Everything is absolutely available; as it should be, it is. You just have to drop your ambitious mind, and the celebration starts.

Can you see this? If you can see this you will be able to understand 'the novel man'.

The Bauls say, "The man who has understood the futility of things becomes religious." If you are running after having, you will become a manipulator: constantly in conflict with others, constantly trying to crush others, by any way and any means trying to reach to the top. You will lose all spontaneity.

The man of being, 'the novel man', is spontaneous. He lives in the moment, he lives here-now. He knows no other way to live, he is unpredictable. You can predict a man of competition. You can predict, because the mind of the competitor runs like a mathematical formula. It has a logical syllogism in it. But the mind of one who is moving inwards, the man of being, is almost dissolving. The mind of the inward traveller is dissolving; you cannot predict him. He has no mathematical formula about him -- he simply lives in the moment, he responds to the moment.

Now let me tell you one thing: the man of having is very clear. The man of having has a destination, very clear, cut. If he wants to become the president of the United States or the premier of India, he has a clear-cut destination.

What about the man of being? -- he has a direction, but he has no destination. He has a very subtle direction, but no destination. He has a quality: he has a light inside, and wherever he moves that light falls on his path. He has eyes to see, a direction, but no destination. He is enjoying and he is moving, but his movement is not prefabricated. He has no plan. He is like a river, not like a railway train. Direction is there, but not like a railway train, not running in a fixed pattern. Zig-zag his life will be. Sometimes he will be moving towards the north and sometimes he will be moving towards the south. He cannot be very consistent because consistency is part of the logical mind, it is not part of the being. He will be found many times to be inconsistent, even contradictory; but those contradictions are just on the surface. If you look deep you will find a subtle direction. Even in contradictions the direction is there.

But to know the man of being you need very deep eyes, penetrating eyes. To know the man of having, nothing is needed -- just a little mind will do, a mediocre mind will do -- because the man of having is also of the category of mediocre minds. But when you move into the inner world, all surfaces are lost and depth is infinite.

The Bauls call this spontaneous man, SAHAJA MANUSH. The novel man, he's the new man. He is the man as everyone should be. And unless you become the novel man, you will miss -- you will miss treasures, blessings, benedictions which were showering all around you, but you were blind and you could not see it.

I have heard....

Mulla Nasrudin was in love with a woman.

"Look darling," he said to her, "here is a diamond engagement ring for you."

"Oh, it is beautiful!" she claimed "But honey, the diamond has a flaw in it."

"You should not notice that," said the Mulla. "Why, you are in love and you know what they say -- 'love is blind'."

"Blind, yes," she said, "but not stone blind."

Even in love you continue to remain the man of the outside. Even in love you continue to think in terms of money, prestige, power. Even in love you don't allow the unpredictable to assert, you don't allow your innermost being to have its say. Even then you remain a manipulator.

Our minds are almost always interested in the very ordinary. It has to be so because mind is outward-oriented. The very orientation is towards the without. That's how Jesus was not understood; he was a Baul,'the novel man'. If he had been born in Bengal, the land of the Bauls, he would have been understood better. They would not have crucified him. For centuries they have known mad people of God. They would have understood his language.

Jews could not understand his language. His language was not of the mind, his language was not of money, of the outside. He talked about the kingdom and they asked, "Where is your kingdom? About what kingdom are you talking?" -- because they thought he was talking about the kingdom which is outside. He said, "I am the king," and they were worried. And they suspected that he was trying to sabotage the society, or that he was trying to conquer the society and become the king. They thought that he was a revolutionary.

He was a rebellious man, not a revolutionary at all. He was not planning for a revolution; he was not a politician. But the Jews were afraid: they thought that he was trying to conquer this world. And the Romans were afraid. They were afraid because it was thought that he was the king of men -- the king is born. When the king of the Romans heard that a child was going to be born who would become the king of men, he became so afraid that he ordered a massacre: to kill all the children below the age of two years. When the three wise men of the East reached the capital in search of the child Jesus, the king heard of it. He invited them to the palace, and he asked them for what they had come. They said they were looking for the king who had been born in his country: "You should be happy that a king is born in your country, and the greatest king will walk on your earth." But the king was very afraid because he thought, "How can there exist two kings in one country? Then I will be dethroned." But he played diplomatic. He said to the wise men, "I am very happy, so if you succeed in finding him please come and inform me." But he was planning to kill the boy, and the three wise men understood it because they could see in his eyes. He was a cunning man.

Politicians are cunning.

After they had met Jesus and worshipped Jesus, they had to find another route because they were afraid that the king would be waiting, and they didn't want to become a part of this catastrophe. They didn't want to become part in killing and murdering Jesus. So they had to travel very far. They had to do a long journey because the shortcut was the one they had come by. And they were very old men, but still they took a very long route through deserts and mountains to reach back to their country. They didn't want to go back by the same route because it would pass through the capital, and the king would be waiting.

Jesus was crucified because of his terminology, but he was talking about the inner kingdom. He was not talking about the kingdom of the outside, and he was not talking about the treasures that you know, but the treasures of the unknown.

As far as the outside world is concerned, all treasures are just false.

I have heard a beautiful anecdote....

A man walking along a city street fell through an open sewer hole and broke his leg. He engaged a famous attorney, brought suit against the city for ten thousand dollars, and won the case. The city appealed the decision right on up to the Supreme Court, but again the lawyer won the decision. After the claim was settled, the lawyer sent for his client and handed him a dollar bill.

"What is this?" inquired the man, looking at the dollar.

"That's your damages after deducting my fee, the cost of appeals and other expenses," replied the attorney.

Out of ten thousand dollars, only one dollar!

The man looked at the dollar again, turned it over and scanned it carefully. "What is the matter with this dollar?" he said. "Is it counterfeit?"

But all money outside is counterfeit: all dollars are counterfeit, all rupees are counterfeit. The real money does not exist that way; the real money does not exist outside. This conversion from the counterfeit to the real is what Bauls call the birth of the novel man.

COME IF YOU WISH TO MEET

THE NOVEL MAN.

HE HAS ABANDONED

HIS WORLDLY POSSESSIONS

FOR THE BEGGAR'S SACK

THAT HANGS FROM HIS SHOULDERS.

He has abandoned worldly possessions to become a beggar. Why abandon worldly possessions? The worldly possessions can be abandoned in two ways. Again you have to understand: the man who has lived his whole life in collecting possessions can abandon them out of greed. Then the novel man is not born. He can abandon them in order to get some advance booking in heaven, paradise. He can abandon his worldly possessions seeing that death will take them away. If that is the case, then the old man remains old, even if he abandons all.

In India it happens many times, more often than not: people abandon their possessions, they renounce, but if you watch them you will see they have not abandoned their greed. In fact, they have renounced BECAUSE of the greed.

I know one man who renounced almost a million rupees many years ago, but he still goes on talking about it. Thirty years have passed, and whenever I meet him, he will again and again bring the subject up that he has renounced a million rupees. And you can see the light that starts shining in his eyes -- a million rupees!

The last time I saw him I asked him, "If you have really renounced then why talk about it? What is the point? As far as I can see, you have not renounced at all. The novel man is not born. You are as much attached to those one million rupees, or maybe even more than you were before. Now the very idea that you have renounced a million rupees has become your bank balance. Now you are living on it.'' I told him that if he went to God, the first thing he would relate to Him would be his million rupees: "Do you know or not that I have renounced one million rupees?" And he would be expecting something special for himself. This man is the same; the novel man is not born. It has been a miscarriage.

You can renounce, but if you enjoy ego through it, if you feel that you are a great man of renunciation, a MAHATMA, a great soul because you have renounced, you are not an ordinary man, you are not worldly, then your renunciation is not true.

When is the renunciation true? -- when you understand the futility. Not out of greed, not because you have to earn something in the other world, but just seeing the futility of it all, you renounce. This renunciation has no effort in it, just a deep insight. Every morning you clean your house and throw the rubbish on the rubbish heap, but you don't go declaring and advertising to the whole town that again you have renounced much rubbish, again this morning you have done a great deed of renunciation. No, you know that it is rubbish -- finished. What is there to tell about it?

The novel man is born when you have a deep insight that worldly things have no value; they are all counterfeit, unreal diamonds, and unreal real diamonds are also so. Real dollars are also as unreal as unreal dollars. When the whole outside world has no value for you, that is a real renunciation. Then you are not attached at all.

And Bauls say,

My plaited hair

is still intact and dry.

Though I stand in the stream

and splash and swim about the river,

I cannot be touched by the water.

Keep your soles dry

as you coast the sea.

Let attachments share the same home,

but live unattached.

Groping for the river,

Oh my senseless heart!

In vain do you wander from place to place.

The ocean of your heart

bears a priceless gem.

What good is life

if you fail to contact

the spontaneous man

who dwells in your own body?

Your destiny is shamed.

Do not give up gold

for a piece of glass,

nor leave heaven

for a visit to hell.

What good is there

in rushing round the world?

The eternal hero Iives

in your own little room.

Who is there

for you to call your own?

My heart,

for whom do you shed

your futile tears?

Brothers and friends, let them be;

the world is there.

Your own dear life

is hardly your own.

You have come alone,

you will go alone....

The whole idea of renunciation is of a vision, of a great understanding, of looking into things in their reality. You need not escape from the world. You can remain in the world and become absolutely unattached. But if you feel, "Why carry the burden unnecessarily?" you can leave the world also. But remember, the world has no value this way or that. If it has no value, its renunciation also cannot have any value. If it is valuable, only then can its renunciation be valuable. But then there is no point in renouncing it; it is simply valueless. It is like a dream. When you awake, everything disappears.

You have come alone, you will go alone, and between these two exists the dream. To understand the dream, to become alert to it, is the birth of the novel man. "Come if you wish to meet the novel man," says the Baul. He invites the whole world: Come to see me; the novel man is born. "His worldly possessions he has abandoned for the beggar's sack that hangs from his shoulder."

HE SPEAKS OF THE ETERNAL MOTHER

(KALI, THE GODDESS OF TIME)

EVEN AS HE ENTERS THE GANGES.

The novel man lives in eternity, the ordinary man lives in time.

This word 'Kali' has to be understood. Kali is the mother of time. In Sanskrit time is called KALA, and the mother of KALA is Kali, mother of time. But the mother of time is beyond time. Time is born out of it, but the womb out of which time is born is eternity. Eternity is the mother of time. Time is just a reflection of the eternal. The Bauls worship Kali, the mother of time; they worship eternity. They seek and search eternity -- not that which changes but that which remains always and always, that which is beyond all flux, absolutely permanent, unmoving. They seek that hub of the existence. Symbolically it is called Kali.

This word 'KALA' is very meaningful: one meaning is time, another meaning is death. The same word means time and death. It is beautiful, because time is death. The moment you enter into time, you are ready to die. With birth, death has entered into you. When the child is born, he has entered into the realm of death. The birthday is also the death day. Now only one thing is certain: that he will have to die. Everything else is just uncertain; it may happen, it may not happen. But the moment a child is born, the moment the child has taken his first breath, one thing is absolutely certain -- that he will die.

Entering into life is entering into death; entering into time is entering into death. Time is death, hence the Sanskrit word KALA is very beautiful. It means both time and death. And Kali means beyond time and beyond death. Eternity is deathlessness. How to find eternity? What is the way? One has to understand the process of time.

The process of time is horizontal: one moment passes, then comes another moment; that passes, then another moment -- a procession of moments, a queue of moments -- one passes, then another comes; another passes, then another comes. It is horizontal.

Eternity is vertical: you go deep into the moment, not moving in a line, but into depth. You drown yourself in the moment. If you stand on the bank, then the river goes on passing. Ordinarily we are standing on the bank of time. The river goes on moving; one moment, another moment, and another, and the sequence of moments continues. This is how we ordinarily live, this is how we live in time.

Then there is another way -- take a jump into the river, drown in the moment, the here-now. Then suddenly, time stops. Then you are moving in an altogether different dimension; the vertical dimension is eternity. That is the meaning of Jesus' cross.

The cross is a time symbol. It is made of two lines: one vertical, one horizontal. On the horizontal line are the hands of Christ, and on the vertical line is his whole being. Hands are symbolic of action: doing, having. Having is in time; being is in eternity. So whatsoever you DO is in time, whatsoever you ARE is in eternity; whatsoever you achieve is in time, whatsoever is your nature is in eternity. Change from having, doing, towards being. This moment the turning can happen. This very moment, if you forget past and future, then time stops. Then nothing moves, then everything is absolutely silent and you start drowning in the here-now. That 'now' is eternity.

Kali is a symbol of now, of the eternal, of the absolutely real. To live moment to moment and not to bother about past and future is the way towards the novel man.

SIMPLE WORDS CAN OVERCOME

IGNORANCE AND DISBELIEF:

KALI AND KRISHNA ARE ONE.

THE WORDS MAY DIFFER --

THE MEANING IS PRECISELY THE SAME.

HE WHO HAS BROKEN

THE BARRIER OF WORDS

HAS CONQUERED LIMITS:

ALLAH OR JESUS, MOSES OR KALI,

THE RICH OR THE POOR,

SAGE OR FOOL,

ALL ARE ONE AND THE SAME TO HIM.

Very significant sentences: "Simple words can overcome ignorance and disbelief." If you can listen, then very simple words are enough. If you are capable of being receptive, just simple words uttered by one who knows are enough. But if you don't understand, then things become very complex. Your non-understanding or non-receptivity makes things complex. It creates confusion, it puzzles you, it creates a chaos in your being. If you can listen silently without your mind interfering, then simple words can overcome ignorance and disbelief.

The Bauls say,

Even if you forbid, dear friend,

I am helpless.

My songs contain my prayers.

Some flowers pray

through the glamour of colors,

and others, being dark,

with fragrance.

As the VEENA prays

with its vibrating strings,

do I with my songs.

Bauls don't know much philosophy; they are not philosophers. They are simple people of the earth. They are very simple people who can sing and dance. Their words are simple. If you love, if you trust, their small gestures can reveal much.

And it is always a question of love and trust. It is not a question of great metaphysical skill, because the more metaphysics you know, the more you will be puzzled. And the more you are acquainted with philosophy, the less is the possibility to come to understanding. The more you are full of knowledge, the less will be your understanding. You will be too clouded, and too many thoughts will not allow you vision, clarity. Your mirror will be full of dust.

SIMPLE WORDS CAN OVERCOME

IGNORANCE AND DISBELIEF;

KALI AND KRISHNA ARE ONE.

Bauls say, "We don't make any distinction between a Hindu and a Mohammedan and a Christian...Kali and Krishna are one." They say, "We don't even make any distinction between male and female... Kali and Krishna are one, male and female are one." That is one of their great insights: that if you really dance and sing in deep trust and love, you will come to feel that man and woman are not two things, are not two beings. Inside you, a new alchemy starts, and your inside man melts with the inside woman...and Kali and Krishna become one.

They sing,

As the man and the woman in me

unite in love,

the brilliance of beauty,

balanced on the bi-petalled lotus

blooms in me,

dazzles my eyes.

The rays outshine the moon,

and the jewels

glowing on the hoods of snakes.

My skin and bone are turned to gold

when the inner man and woman meet,

when Krishna and Kali become one.

My skin and bone are tumed to gold,

I am the reservoir of love,

alive as the waves.

A single drop of water

has grown into a sea,

unnavigable....

The whole problem of man is how to meet with the woman, and the whole problem of the woman is how to meet man.

In one ancient myth prevalent in many countries of the Far East, they say God created man and woman together, not as two beings; they were joined in one body. But then it became difficult. There were conflicts and problems. The woman wanted to go to the East and the man was not willing. Or, the man was ready to do something and the woman wanted to rest. But they were together, their bodies were joined. So they complained and God cut their bodies separate. Since then, every man is searching the woman, his woman, and every woman is searching her man. Now it is such a big crowd that it is very difficult to find who is your woman, who is your man. So much misery, and one goes on stumbling and groping in the dark. It is almost impossible to find your woman. How will you find her?

The myth says that if you can find, everything fits; you again become one. But it is very difficult to find.

But there is a way to find your woman, because the woman is not outside. Outside, at the most, are parallel similarities.

When you fall in love with a woman, what really happens? This is what happens: somehow the outside woman fulfills your inner woman's image, fits with that image -- maybe not a hundred percent, but enough to fall in love. When you fall in love with a man, what happens? Something inside you clicks and says, "Yes, this is the man, the right man." It is not a logical conclusion, it is not a syllogism. It is not that you find out all the pros and cons about the man and then you decide, or you compare the man with all the other men in the world, then you decide. No, something happens out of the blue. Suddenly you see that this is the man for whom you were waiting, for whom you were waiting for lives.

What happens? You carry an image of man, you carry an image of woman inside. You are both, and you go on looking outside. Nobody is going to fit one hundred percent, because the woman that you find outside has her own images about you; you have your own images. It is very difficult to fit with each other. So all marriages are always on the rocks, and people, by and by, learn how to carry on peacefully. They learn not to 'rock the boat'. But nothing more can happen outside.

Bauls say, "Deep inside you both exist -- Krishna and Kali. Let them meet there." That is the whole Tantra method: how to allow your inner man to meet with the inner woman. And when this becomes a circle, when this meeting, when this inner copulation happens, a great orgasm, a great explosive orgasm begins which knows a beginning but knows no end. Then you live an orgasmic life.

A single drop of water

has grown into a sea,

unnavigable....

Then you are no more finite, you become infinite.

SIMPLE WORDS CAN OVERCOME

IGNORANCE AND DISBELIEF:

KALI AND KRISHNA ARE ONE.

THE WORDS MAY DIFFER --

THE MEANING IS PRECISELY THE SAME.

HE WHO HAS BROKEN

THE BARRIER OF WORDS,

HAS CONQUERED LIMITS...

Break the barrier of words. Now, I am talking to you; I am using words. You can listen to my words -- then you have not listened to me. You can listen in such a way that the words are no more a barrier, but become vehicles. They no more create problems, but you listen exactly between the words, between two words, in the gaps. You listen to my silence; then words and their barriers are broken. Then limits are conquered.

ALLAH OR JESUS, MOSES OR KALI,

THE RICH OR THE POOR,

SAGE OR FOOL,

ALL ARE ONE AND THE SAME TO HIM.

This is the novel man. Now he knows no duality. He does not make any distinction between the sage and the fool. He makes no distinction between the man and the woman. All dualities have come to be united, all dualities have dissolved. Once you drop the words, dualities drop.

Language creates duality, language exists through duality. It cannot indicate the non-dual. If I say 'day', immediately I create night. If I say 'life', immediately I create death. If I say 'good', immediately bad is created. If I say 'no', just by the side of the no, yes is existing. Language can exist only through the opposite. That's why we see life as always divided -- God and devil. Drop language, drop this linguistic pattern. Once language is no more on your mind and you look directly into reality, day IS night. Suddenly you will start laughing at why you missed it so long! Day, every day turns into night; night turns into day every morning again, and you have been missing. Life is always turning into death, death always turns again into life, and you have been missing. They are not two, they are one whole. This is the non-dual, ADWAITA. This is the most essential religion.

LOST IN HIS OWN THOUGHTS,

HE SEEMS INSANE TO OTHERS...

... because his consciousness is no longer divided by language. He is no longer looking at the world through words. He looks insane: he is absorbed in his own being, he is lost in his own vision. And the vision is so vast, as if a thousand and one suns have risen together. It is so dazzling.

LOST IN HIS OWN THOUGHTS,

HE SEEMS INSANE TO OTHERS.

HE OPENS HIS ARMS

TO WELCOME THE WORLD,

CALLING ALL TO THE FERRY BOAT

TIED TO THE COAST OF LIFE.

And he goes on calling, "Come to me, come, if you wish to meet the novel man," and the boat is ready. And his boat is not against life, it is tied to the coast of the life. He is not negative.

And he says, "Come, and I can take you to the other shore. Come, and I can make you new. Come, and I can take you into eternity."

Energy Enhancement

Enlightened Texts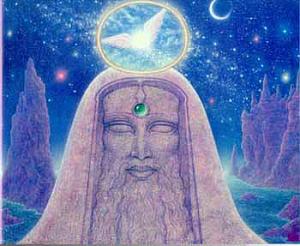 ---

Meditation is complete and prayer begins. To bring meditation to prayer is the whole work of Tao.


ENERGY ENHANCEMENT
THE CORE ENERGY TECHNIQUES !!
---
We welcome your input and appreciate your support. We thank you for your time and look forward to providing you with the Energy Enhancement tools to speed up your evolution. Meditate a little everyday...and dissolve all doubt in the fire of your eternal flame.

Love and light
Energy Enhancement Team

email

sol@energyenhancement.org for details