NURSE ENERGY ENHANCEMENT TESTIMONIAL
USING ENERGY ENHANCEMENT TOOLS FOR BLOCKAGE REMOVAL, YOGA, REIKI, AND PRANAYAMA
---
---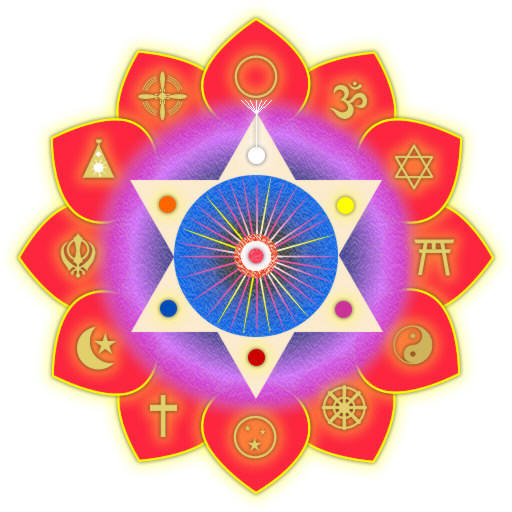 ENERGY ENHANCEMENT TESTIMONIAL FROM JEAN, THE SENIOR STAFF NURSE OF AN ONCOLOGY DEPARTMENT.
Consider….
Magical Ginger and Banana Shakes.
A Diet of Champagne and Sweet corn.
All mixed with Energy Enhancement
Then watch with amazement as the pounds fall off.
Through the gentleness of Reiki and the Wisdom of Yoga, along with the tools of Energy Enhancement, my painful back is now healing towards a well back.
This was only the start of what I learned with Satchi and Devi by helping me remove blockages through Energy Enhancement
As a complete beginner finding blockages through Pulse and Points and Energy Meridians alongside Energy Enhancement Tools, Reiki and Yoga my two week course was not enough.
I will be coming back as soon as I can to complete my final two weeks.
Satchi and Devi's graciousness and gentle wisdom opens your eyes to other levels.
I only speak from my own experiences. You need to judge for yourself. I only wish I had known sooner…
LOVE, JEAN
OUR NURSE'S EXPERIENCE WITH FOODS
We have been investigating her favorite foods. So far she has discovered that Kentucky Fried Chicken when viewed psychically and discharged by the Grounding of Negative Energies which we learn in Initiation Three of Energy Enhancement, looks to have lots of disgusting and disturbing green and black gunk grounding when she concentrates on it psychically. Some foods look to have energy and some foods look as if they are dead.

In this way we can learn to judge if our food is fit to eat before we put it in our mouths.

We can see the pesticides in food before we eat them. If we eat poison, then our bodies become bigger as the fat cells store it away as cellulite. We get aches and pins everywhere as the poison is stored in places we have energy blockages. Eating Poison is the start of all disease and death processes in the body.
A fact which the yogis have been telling us for thousands of years. Thus the necessity of a yearly clear out of toxins by fasting. Examples of this are Ramadan for the Muslims and the Friday fast of the Catholics. Jesus went into the Desert for forty days and forty nights because the higher order experiences always come with purity, blockage wise, toxin wise, bodily, emotionally and mentally.

We can enhance our energies by learning how to choose the best foods for us to eat.

Energy Enhancement allows us to see the truth about the food we eat and ground all the toxins.
<![if !supportLineBreakNewLine]>
<![endif]>
ENERGY ENHANCEMENT TESTIMONIAL WITH ENERGY BLOCKAGES

Well, this week we have a wonderful young lady with us. She is Jean, a nurse who works as a Senior Staff nurse of an oncology ward and usually spends her time helping everyone else with no time for herself. She has never done any meditation or yoga before, although she is a lapsed Reiki Master.

We have spent the first 5 days of her course working through the first few Initiations of Energy Enhancement and in the process and by other Energy Enhancement Buddhafield means, raising her energy levels so that she can increase her psychic vision and remove her own blockages.

In Yoga, the first thing we do is teach you how to breathe as the breath is ten times more powerful as the work on the physical body, and meditation is ten times more powerful even than that! As she moved her arms above her head with the breath during the fourth Pranayama, she found a great pain in her heart center which she had never experienced before. As the experience progressed the pain got more and more.

She was amazed when she first looked inside herself because all over her heart area along the front of her body was clouds of negative energies. And when she breathed the circulating energies through the negative energy blockages she saw the negativity dissipate and the energy reduce.

She saw that the energy she was circulating as a fiery energy which reduced all the negativity. After a few days all that negativity was gone. The pain of moving her arms in the fourth pranayama which she felt in the center of the chest also completely disappeared.

As her family all had a history of heart attacks at an early age, she was very pleased to experience these first positive results.

For eight years she has regularly been experiencing great pain in the 1st, 2nd, 4th ,and 5th Lumbar vertebrae at the base of the spine after an accident there when she was dragged along on her bottom by a bus, this pain sometimes incapacitating her and laying her up in bed. The pain is always there and she always takes her medically prescribed anti inflammatory in order to cope with this pain.
We explained that energy blockages draw accidents and disease to them. The blockage at the base of the spine had probably been there before the accident happened.


At first she straightened out the energies which were rather convoluted in that area. Then as we concentrated on that area in one meditation she burst into tears, as we asked why, she could come to no explanation of why this had happened. We said well, better out than in.


The next day as she was meditating, an image of the Buddha appeared and went into the base of the spine.


The next day, for the first time in years, she remembered an abortion at the age of sixteen, which she had, until now, completely forgotten about.


She saw what she assumed to be the soul of her baby which was still attached to this area at the base of her spine. Using the techniques of Energy Enhancement she removed all the negativity from the baby, healed it, and sent the baby to its proper place, to heaven, so that it could find another body to come down into.


I told her that we tend to travel from body to body in families so that this baby could be reborn to one of her brothers or sisters, or even in the future to herself. Usually we get the souls of our nearest and dearest because we love them.


But when this love turns to attachment, that is when we absorb energies which can give us trouble as they parasitize our energy systems through no fault of their own, they do not know what they are doing, and cause us to have pain and disease.


All attachment leads to pain, said the Buddha.


Enlightenment comes through meditation and non-attachment, says the Yoga Sutras of Patanjali.


And these experiences by our clients teach them the importance of learning non-attachment by means of Energy Enhancement as part of the learning about the Psychic Sexual Connection and its importance in the Mastery of Relationships.


Usually, when something bad happens to us which we cannot, at that time, cope with. A part of us splits off into a sad or angry sub-personality whose whole life purpose is to remember the thing which happened at the bottom of the woodshed. To moan and create bad things for us. It can totally destroy our lives. We call it a part of the self- destructor which we teach you how to heal in Energy Enhancement Level Two.


It is common for amnesia to blot out the pain. Yet that pain then lives on in our body to cause us much trouble and later on incapacitation and disease.


Common with our clients are things like this and many times incest with members of the family like fathers, uncles and grandfathers, which they then forget!


When this happens the split off sub-personality must be discharged of all of its pain and brought back into the adult soul personality. The main personality then has more energy and ability to do. We learn how to heal our lives of all pain, fear, anger, and depression.
After the removal of the above blockage for the small of the back, her back was completely free from pain. So much so that she stopped taking the prescribed anti- inflammatory medication which had been prescribed by her doctor, and which she had been taking for seven years.
How can an ill back be healed?
The back had problems with between the first and second lumbar vertebrae and also the fourth and fifth lumbar vertebrae such that the disks were damaged, deflated and the vertebrae were grating against each other.
This view was confirmed by doctors, X-Rays and the most up to date and expensive Magnetic Resonance Machine as befits the resources of the head nurse of an oncology cancer unit.
The answer is that energy blockages underlie the physical problems of the body. And this view has been plugged by Acupuncture Doctors for the past 4000 years.
If you can get rid of the energy blockage then the vast healing powers available to the body can start to heal the problems of the body.
For example, a vertebral disk when acted upon by an energy blockage tends to stop working. The valve which takes sinovial fluid from around the spinal cord and pumps up the disc stops working. The doctors do not know why. But we do, it is the energy blockage.
And when it stops working, the disc which is like an inflatable tire deflates, and the bones start grating together and being damaged. Oh, and there is a lot of pain involved in this process as the vertebrae then start to become mis-aligned and thus not so strong so that any weight will cause the back not to be able to take the heavy loads which were no trouble when healthy, without an energy blockage there.
Further evidence came the next day.
Overnight the back had become unwell again. Now it was worse!!!
Not only pains in the small of the back, but the pain had risen to two painful spots on either side of the back of the heart and also two more painful spots on either side of the abdomen.
Our client was in so much pain that she could not even focus to do her Energy Enhancement techniques!
Devi tried to help her with her using colour crystal light puncture and Traditional Chinese Acupuncture pulse diagnosis, but in her own special way.
Devi localized the blockage in the earth meridian.
Devi treated the point in the feet for the earth meridian.
Devi is pure magic. She said I just know where the point is. I can just see it and when she treated it our client felt a terrible pain where Devi was touching her on the feet.
Devi used the light puncture and the Techniques of Energy Enhancement to ground all the negative energy in the point on the feet. It took her five minutes and after that treatment there was no more pain in the point of the feet and the pains on either side of the abdomen had also disappeared. Where did it go to?
Pain is due to an energy blockage.
Devi searching for the reason of the pain in the back of the Heart found the Wood Meridian was not working, so she used the Metal Meridian to remove it.
She treated the pain in the back with the light crystal color puncture the point was just right because the pain was sharp even when was not any force in the application of the crystal light puncture and after the wood meridian started to work she started to treat the Bladder Meridian with the Earth Meridian to made disappear the pain in the back and so it did.
The Pains at the back of the heart now were completely gone!
As always, although we could remove all the blockages from our clients, they would then have the problem of maintaining the state. We aim to teach through experience and only aid the process when necessary.
Blockages come from all over. We absorb blockages from everyone around us. Our client is energetically a healer and would absorb blockages from all of her cancer patients.
If she did not know how to heal herself, she would soon get back to the same state!
So now it was her turn, after a lot of the pain was gone, to have another look at the point at the base of the spine and completely remove the further blockage which remained there using the Techniques of Energy Enhancement.
The blockage she found was one of the most deep and difficult it is possible to have.
I told her to focus on it and use all of the most powerful and fast Energy Enhancement techniques in her meditation and Ground it.
I told her it is a matter of life and death. As a matter of fact it is more important than that. This blockage had been with her for many, many, lifetimes and had always drained her energy in every past lifetime, and made it almost impossible for her to progress in evolutionary terms.
This increased her determination to have done with it. And when I told her it might take a day of constant meditation to complete the task, she became very durable and fixed in her determination.
The removal of the blockage took her six hours of steady concentration. All the time Grounding the Negative Energies which were concentrated densely in the blockage and then moving it on.
Our nurse was able to see what was happening with the blockage as she sent it up as she had by this time developed a most clear Psychic Vision, just like the medical sensitive Caroline Myss. She saw the blockage as a person whose negative energy power had all been stripped away by the grounding process. She eventually saw it changed into a skeleton which she was then able to totally remove and send up.
When it was over she was jubilant. She knew she would never have the same problem again. And when later, we started the process of clearing all the negative energy out of all of her previous lifetimes, she saw that this blockage had been with her for sixty lifetimes and had started its work ninety lifetimes ago. As she went backwards, lifetime by lifetime she became lighter and lighter. She felt her heart center become bigger and bigger until it was the size of her chest.
She felt great!!
All with the techniques of Energy Enhancement
As we remove all blockages from the easy to the difficult, we find that we move on in our spiritual experience and start to have normal Samadhi and Kundalini experiences.

Our nurse has certainly been shaking and vibrating as the energy tried to find a way through all the blockages. All normal stuff.

Eventually we move on into Enlightenment experiences like Lisabeta from Sweden.
I am sure our nurse will have similar experiences when she decides to return for the rest of Levels Two and Three of Energy Enhancement.

In one of the last mailing list broadcast I told of Lisabeta's process for getting rid of one of her energy blockages. Usually the first energy blockages on the Energy Enhancement course are the easiest. The one we described last time was heavy but manageable, and came towards the end of the course after many similar experiences, particularly when
you see what this blockage removal led to...

On the last day of her course, after 4 weeks of Energy Enhancement blockage removal, Lisabeta was getting ready for her Yoga Teacher Training tryout. She was going to give another lesson in Yoga to us.

Well as she was preparing she decided to do a little meditation and when she sat, she just felt all this energy which made her want to sit even more.

She felt herself ascending higher and higher like her head was going up into the center of the universe and she was breaking through one of her old barriers, like her head was pushing through the top of an egg.

As she broke through this barrier, she felt the fingers of an
ascended master brushing through her hair with a sweet indescribable energy for what seemed like a long ecstatic time.

Well, we were trying to get her to come to the yoga class. Talking to her and telling her to come out of it. But she could not hear us, she did not want to. She was in bliss. Ecstatic fingers brushing energetically through her hair.

She stayed in this state for three hours without moving!

Please remember that Lisabeta had never tried meditation before coming on the Energy Enhancement course and Swami Sivananda used to say, if you can sit still without moving for three hours, the chances are that you are enlightened.

Well, perhaps Lisabeta is not enlightened, but if you see her now as e did when we met again, last week, one year after her course with us, you would definitely see an energy glow around her. She looks just glowing with energy, relaxed and wonderful. A big smile all over her face!



Welcome to Energy Enhancement!


ENERGY ENHANCEMENT
THE CORE ENERGY TECHNIQUES !!
ENERGY ENHANCEMENT, !!! ULTIMATE !!!!!! ANCIENT !!! !!! EFFECTIVE !!!!! SUCCESSFUL !!!


1. Get into Intense alignment with Your Own Kundalini Energy and Immediate Access to the Meditative State.

2. Remove your Energy Blockages with The Circulation of the Energies, the Kundalini Kriyas, Ancient Taoist Energy Circulations which have worked effectively for 5000 years to help all towards ENLIGHTENMENT.

3. The Grounding of all your Negative Energies through Alchemical VITRIOL - Become Incredibly POSITIVE and ENERGETIC!!

4. Alignment with Your Higher Self - INCREASE YOUR IQ, INCREASE YOUR LUCK, ACCESS YOUR HIGHEST ENERGIES!! ACHIEVE WHAT YOU WERE PUT ON THIS PLANET TO DO.

5. Learn how to USE and Increase the LOVE of Your Heart Center to ZAP YOUR NEGATIVE EMOTIONS AND DEVELOP PSYCHIC POWERS TO HEAL YOURSELF AND OTHERS.

6. Overcome ENERGY VAMPIRES - MASTER ENERGY PROTECTION AND MAINTAIN YOUR HIGH ENERGIES!!

7. EXPERIENCE INCREDIBLE RELATIONSHIPS WITH ENERGY ENHANCEMENT - THE CORE ENERGY TECHNIQUES

8. ENERGY ENHANCEMENT Techniques are the source of all Successful spiritual training courses over the last 5000 years. Become a Jedi Master, a Gandalf, a Transmitter of the FORCE a Bringer of the Light!!

GET MORE ENERGY!!!
ENERGY ENHANCEMENT -
!!! ULTIMATE !!!
!!! ANCIENT !!!
!!! EFFECTIVE !!!
!!! SUCCESSFUL !!!

Goto and SIGNUP NOW!!
https://www.energyenhancement.org/HomeStudyMeditationCourse.htm
CLICK BELOW TO GO TO
Take your time, this site has much new wonderful information.