Synthesis Of Light Energy Enhancement Bookings
Course Tour Booking Conditions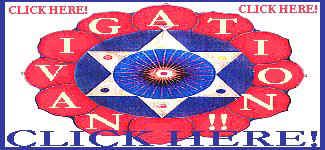 1. The Synthesis of Light Ltd. ('the company') do business only under the terms and conditions given in these booking conditions. Every application for a booking shall be deemed to be an acceptance of the said terms and conditions.
2. All bookings shall be accompanied by a deposit of 40% of the cost for each person for whom the booking is made; all bookings made within 75 days of the departure date must be accompanied by the total cost of the tour. All payments will be by Bankers Draft, Telegraphic Transfer or cheque to S.O.L. Ltd in pounds sterling or equivalent. This Deposit is Not Refundable. These Course Tours are organised by the Company for small numbers of clients or particular individuals.
3.SOL Ltd will be exonerated of any responsibility of repayment in these cases...
a. When the cause of cancellation is by the traveler
b. Acts of God like Tsunami or Earthquake.
c. Force Major like War or Terrorism
d. When SOL has done everything in its power to make the contract a reality.
4.The company reserves the right, at its absolute discretion, to cancel any bookings at any time. However, the company will in no case cancel a tour less than 30 days before scheduled departure, except for reasons of force majeure. In the event of cancellation by the company (other than for reason of non-payment) or of non-availability of the tour booked the company reserves the right, at its absolute discretion, either to provide comparable or superior alternative arrangements, or to refund all monies paid to subject only to any expenses already incurred.

5.Upon acceptance of a booking the deposit shall constitute part payment of the total price and the balance shall be paid to the company not later than 60 days prior to the date of departure.

6.If, after acceptance of a booking, the client cancels his arrangements the deposit shall become immediately forfeitable. Additionally, should the client cancel his arrangements within 75 days of the departure or fail to pay the balance of the holiday price by the prescribed time, the following cancellation charges shall become payable by the clients.

| | | | | |
| --- | --- | --- | --- | --- |
| Period before departure within which written cancellation is received. | More than 75 days | 75-45 days | 45 - 30 days | 30-0 days |
| Cancellation charge not including deposit as deposit is not refundable. | 10% | 30% | 85% | 100% |
The company will do its best, but cannot guarantee, to comply with any alteration to a booking. The cost of all cable charges and other expenses incurred whether before or after departure from London will be payable by the client together with an amendement fee of £20.00 per alteration.

7. Our quotations, information and timetables are compiled in good faith and are based on schedules, tariffs, exchange rates, prices and advance information current at the time of publication of this brochure but are subject to change without previous notice in case of devaluation, re-valuation, floating of currency, unpredictable increase in costs or other relevant circumstances. Any resultant change must be accepted by the client notwithstanding that it arises after booking or settlement of the original account.

8.The Company shall in no way be liable for loss, damage or injury (personal or otherwise) caused by strike or industrial dispute, weather, war or other hostility, fire, earthquake, flood or civil commotion, negligence of carriers or other commodities or act or regulation of any Government or any Governmental authority or force majeure. In no circumstances shall the Company be liable for any consequential loss however occasioned.

9. It is the responsibility of the client to ensure that insurance, passports, visas, vaccination certificates and other necessary travel documents are in order. Any cost resulting from non-compliance with such requirements will be payable by the client.

10.All tickets or travel arrangements made for conveyances by land, sea or air, refreshment or accommodation, are issued or made subject to the conditions of the airline Company or person providing that service are also subject to the laws of the country in which provided.

11.The contract between the customer and the Company shall be governed by and construed in accordance with the provisions of English Law which shall be the proper law of contract.

12. All passengers must be in possession of a full passport valid for at least six months beyond the planned return date. This must be a British ten year passport, Commonwealth or other country document. In addition visas are required for many countries. Please note, however, that it is the responsibility of the client to find out from the embassy, consulate or other authority of the country or countries to be visited, the correct documentation required for entry/exit, whether it is a passport, visa or medical certificate.
You may need a visa for entry into the country visited: Argentina; India; etc. S.O.L. Ltd. will not engage in obtaining visas. The information above is correct at the time of going to press but may change and it is the responsibility of passengers to ascertain from the relevant consulate, whether a visa is needed and to ensure that they are in possession of such a visa and a valid passport.
S.O.L. Ltd. will accept no responsibility for disturbance, inconvenience or additional cost for any passengers who do not carry the correct documentation.


---
Call Energy Enhancement Retreats,


---


Bookmark this page - add it to your Favourites Now!!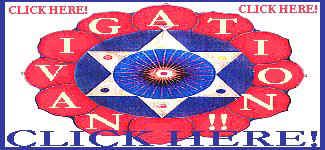 Individual one off contributions to our vision can be sent through paypal www.paypal.com to the Energy Enhancement Synthesis of Light Paypal Account, sol@energyenhancement.org

Happy

Meditation!
Bookmark this page - add it to your Favourites Now!!