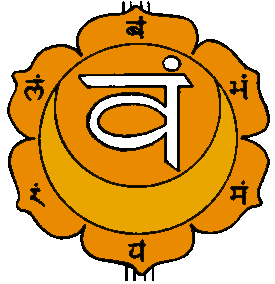 Second Chakra Problems
- LUST -
---
When we examine the true nature of lust, it starts to look horrible. Lust is defined as totally selfish self-gratification without a single concern or consideration for other beings feelings or welfare.
It's the expression of the lower self - the alpha, the ego, the self cherishing mind.
It's a negative state to be in and it is a symptom of the activities of the untrained lower self - the selfish ego expressions of the chakras. This is the usual Alpha condition which we gradually evolve and grow out of. It's the mud from which grows the lotus of the enlightened being.
Lust involves our activities and attempts to satisfy selfish ego's desires and aversions. This never works because the second chakra just becomes more and more untrained and we end up running around in "ever decreasing circles".
Lust can also be a symptom of ego-addiction to the pleasure of the second chakra energy.
We often play around with lust in our relationships and - with awareness - this can be a healthy way of working through it, but when lust becomes a serious and untrained part of our personality then we are bound to fall into negative states. Greed in all it's variant forms; alcoholism, drug addiction, obesity, violently selfish behaviour, power addiction, theft, rage, anti-social pleasure seeking, destructive behaviour, and sexual violation, are all symptoms of an untrained and misunderstood second chakra, and thus the activity and expression of the unintegrated lower self.
When our desires are unmet then we tend to feel negative; disappointment, jealousy, hatred, anger, rage.
We have "an appointment" and then we get "disappointment".
This bitterness and disappointment - pain - usually ends up being stored in the second chakra.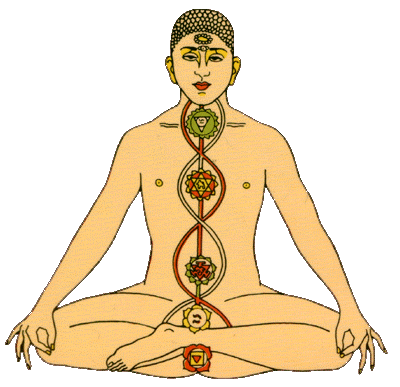 By understanding our selves as a whole system, by understanding and working with the Seven Chakra System, we can avoid, overcome, and understand the negative qualities of lust. By applying The Techniques of Energy Enhancement we can begin to choose the types of expressions of the chakras that we feel are appropriate.
We can take control of our Mind when we understand how it works.
We can eliminate the ego and move beyond the shore of the Alpha Orientated Personality.
HOW ARE THEY STEALING YOUR SPIRITUAL ENERGY? - VAMPIRE ADDICTION IMPLANT BLOCKAGES VAMPIRE SEXUAL ADDICTION IMPLANT BLOCKAGES VAMPIRE DRUG ADDICTION IMPLANT BLOCKAGES VAMPIRE FOOD ADDICTION IMPLANT BLOCKAGES
---
---
FREE!! - EIGHT FREE ENERGY ENHANCEMENT MEDITATION GIFTS
Weekly Email Service of Right On Spiritual Texts and Pointed, Pungent and Humorous Stories.
YOGA, Energy Enhancement and Meditation.
SIGN UP NOW FOR THE "ENERGIES" NEWSLETTER

YOU GET EIGHT FREE ENERGY ENHANCEMENT MEDITATION GIFTS
FREE REPORTS - WHAT THE OTHER MEDITATION COURSES WILL NEVER TELL YOU

HOW TO HEAL TRAUMA AND CLEANSE YOUR KARMA.

FREE ONLINE ENERGY ENHANCEMENT E-Book

FREE ENERGY ENHANCEMENT VIDEO - YOGA SUTRAS BY SATCHIDANAND Download size 426mb

FREE!! 90 MINUTE TALK - ENLIGHTENMENT BY SATCHIDANAND Download size 11MB

FREE MEDITATION ENERGY ENHANCEMENT DANCE VIDEO ONE Download size 34MB

FREE MEDITATION ENERGY ENHANCEMENT DANCE VIDEO TWO Download size 38MB

FREE MEDITATION ENERGY ENHANCEMENT DATABASE ACCESS ONLINE 200MB

FREE Weekly Email Service of Right On Spiritual Texts and Pointed, Pungent and Humorous Stories.
Fill in the Form BELOW!!
---
---
---
EE MEDITATION ENLIGHTENMENT TEXTS

MEDITATION ENERGY ENHANCEMENT MAIN PAGE

Individual one off contributions to our vision can be sent through paypal www.paypal.com to the Energy Enhancement Synthesis of Light Paypal Account, sol@energyenhancement.org

Happy

Meditation!
Bookmark this page - add it to your Favourites Now!!