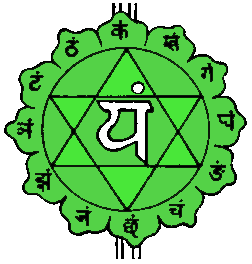 Problems with The Heart Chakra
PSYCHOPATHOLOGICAL DISORDERS
---
The inability to genuinely feel for others, the lack of true empathy and compassion, illogical hatred and resentment of others, the lack of any moral code, the "cold-hearted", the pre-meditated violator, the calculating sadistic tyrant, the "loveless", these are all common disorders relating to the Heart Chakra.
The birth of the psychopath corresponds to the lack of training and acknowledgment of all heart chakra attributes. The birth of resentment, bitterness, scorn, cruelty, and hatred. The formation of an unhealthy and disconnected state of egoism.
Those who "smile falsely", who have no other higher emotions than sarcasm, cruelty and hate. Those who are stuck in the lower self. Those who are disconnected from their higher humanitarian and spiritual elements. These conditions manifest physically as tension, tightness, discomfort, constriction, pain, and eventual dis-ease in any area of the physical body which represents the functions and expressions of one or more chakras.
The ego is constructed of bundles of blockages, negative chakra programs, and total selfishness and it acts throughout the chakra system (a humans total mind).
The heart chakra can quickly become blocked and repressed due to complete lack of acknowledgment by the family and other important groups. Rejection leads to dejection and a strong sense of alienation from the world (the pain of separation).
In psychopathic (closed heart chakra) families, those with open hearts are labeled as "stupid, unintelligent, ridiculous and odd". So the individual must bury these qualities behind a thick veil of cynical hatred, sarcasm, and bile. So ill are these groups that the "new, conditioned" behaviour is experienced as "correct and appropriate" - normal! This conditioning process is the introduction of the individual into "the tribe and it's value system". The tribe (family and culture) brands the new comer and the individual is now "one of us".
"The Sins of the Father's (and Mother's) are passed on..."
These disorders can be overcome by healing and the conscious opening and understanding of the heart chakra.
---
Other Common Problems with The Heart Chakra.
Chakra Too Open - Possessive in relationships, only gives conditional love, emotional withdrawal as form of punishment, overly dramatic.

Chakra Too Closed - Fears rejection, feels unworthy to receive love, fears feeling for others, hides feeling, self-pitying, hatred (frustrated self loathing projected towards others)
---
---
---
EE MEDITATION ENLIGHTENMENT TEXTS

MEDITATION ENERGY ENHANCEMENT MAIN PAGE

Individual one off contributions to our vision can be sent through paypal www.paypal.com to the Energy Enhancement Synthesis of Light Paypal Account, sol@energyenhancement.org

Happy

Meditation!
Bookmark this page - add it to your Favourites Now!!