OSHO
KABIR
THE PATH OF LOVE
Chapter 6: The Inner Trinity
Question 2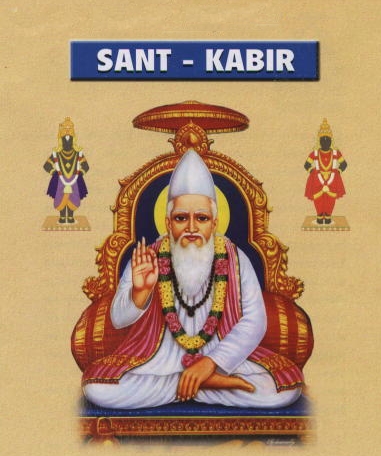 Energy Enhancement Enlightened Texts Kabir The Path of Love
The second question:
Question 2
I AM A GAMBLER IN LIFE. I HAVE BROUGHT SUFFERING TO ALMOST EVERYBODY WHO CAME CLOSE TO ME. MY EYES HAVE DECEIVED EVERYBODY UP TO NOW, AND WHEN PEOPLE, OUT OF THEIR SUFFERING CAUSED BY ME, SOMETIMES SAID, "YOU ARE A GOOD SOUL," THEN IT WAS PART OF MY GAME TO DECEIVE MYSELF AND FEEL GOOD ABOUT THEIR STATEMENT. AND NOW IN MY FIRST DARSHAN, BELOVED MASTER, YOU LOOKED INTO MY EYES AND YOU SAID I AM A VERY GOOD PERSON. BUT NOW AS YOU, YOU THE MASTER, ARE SAYING THIS, I CAN'T DECEIVE MYSELF ANY LONGER, AND I CAN'T ACCEPT THESE WORDS FROM YOU. WHAT ARE YOU DOING? I'M SO PUZZLED, SO LOST. HAVE YOU ALSO BEEN DECEIVED BY ME? OR ARE YOU GAMBLING WITH ME? PLEASE DON'T GAMBLE; PLEASE HELP ME TO DROP THE GAMES. MY WHOLE BEING IS HURT BECAUSE -- BELOVED MASTER, HOW COULD YOU BE DECEIVED?
I am not deceived; that's why I said to you that you are a good soul. I wanted it to settle from the very beginning. I wanted to bring it to the surface; that has been your problem. And I am here to bring your problem to the surface of your consciousness. I have not missed; you were caught. I am not deceived.
I don't ordinarily say so: it is very rare that I say to somebody "You are a good soul" -- because people are not! It is very rare that I say so. But I had to say it to you because this is your old game; and it is very good, from the very beginning, to be clear about it -- that this game has not to be played here.
Every individual has a particular weakness, and the weakness persists because you remain unaware of it. I wanted it to be perfectly clear to you... and it did the work.
It was your first darshan with me -- the question is from Vidhya -- it as your first darshan with me, and I wanted to start from the very beginning. I talked about your goodness because I wanted to create the problem, so you can face it. And it is good that it created anxiety in you. It is good that it created a question in you. it is good that you became puzzled. It is good that you became confused. That is one of my ways of working on you: to confuse you.
When you are clear your ego is in control; your clarity is nothing but your ego in control. When you are confused your ego is thrown off-center; then you don't know what is what.
The first thing is, when you come to me, that I should confuse you, or I should throw you off balance so your old ego control is no more in control -- so you don't know what to do. When you don't know what to do, only then do you ask me. And it is good that you have asked.
And you say, "Please, don't gamble with me" -- I am not gambling -- "Please help me to drop the games" -- that's why I have started this game of calling you a very great soul, good, a really good soul. It is to help you drop your egoistic attitudes.
This is going to happen: you are going to become a good soul. You are not, that's true -- but to realize this, that "I am not a good soul," is the beginning. To realize that "I don't know" is the first step; to realize that "I have yet to grow, I am yet far away," is the first step.
If you continue to think that you are a good soul, and you are not, then there is no hope for you. It is as if an ill person thinks he is healthy and well, and he never goes to the doctor. What is the point? He is healthy; he THINKS he is healthy, and the disease goes on spreading.
You have come to me, and I have diagnosed your disease absolutely. This has been your disease: you have been thinking you are good, you have been deceiving about your goodness, and when people trusted you and they were deceived, you were deceived by their deception. And this is how it went on feeding itself; it became a vicious circle.
You are not good, but you can pretend to be good. And through pretension you can deceive others. And when they are deceived, of course, you look at your image in their eyes and you feel very happy. This is how things grow: when you feel very happy, you try to be more good; when you try to be more good, of course the person thinks you are really a great soul, a MAHATMA. Then in his eyes you can see your reflection, more decorated, still more beautiful. You are again deceived. Now you have to try more, because this person is there, and this game continues. This is how it happens in everybody's life.
You meet a woman or a man -- you look at the woman, she looks at you. You look with adoration; she looks into your eyes at her adored image... she feels very good. She was hankering for somebody to pay attention to her, and you are paying attention. She feels very good; that's why she looks at you with adoration. When she looks at you with adoration, of course, you look into her eyes: you have never seen your image so beautiful. You feel tremendously good, enhanced. Your ego is strengthened. You try to be more loving, and this way the game continues.
You fall in love. Ninety-nine percent of your love-affairs are simply foolish. What you call romance is nothing but stupidity. And you feed each other, and you help each other. One day you are going to be shocked; now you want to remain close, more close to each other. You want to be together for twenty-four hours. Then you are ready to get married, than you go for a honeymoon, and then you become acquainted with each other. And then the reality asserts...
Reality cannot be denied for long. That's why your so-called great people, or so-called great saints, don't live in the marketplace. They go to the Himalayas. If they live in the marketplace, it is impossible: sooner or later the reality will assert. Reality cannot be defeated forever. You can create a fiction for a few days, a few moments, but you cannot live in the fiction forever. That is not possible. The fiction is bound to collide with reality, and will collapse.
If you really want to love a woman, never get married to her. If you really want to adore a man, escape as far away from him as possible. Then you will always love. But if you want to crash the whole love-affair, get married, the sooner the better. Go for a honeymoon, and by the time the honeymoon is finished, everything is finished, everything is finished. Suddenly one morning you look at the woman: she is an ordinary woman.
Have you heard the old story? A princess found a frog, and the frog said, "Lady, I have been cursed, and for five thousand years I have remained a frog. If you take me with you and if you allow me to sleep with you, in your bed, by the morning I will become a beautiful prince." You must have heard... these types of stories are there.
And the princess brought the frog, and in the morning he became a beautiful prince.
But reality is just the opposite: you bring a beautiful prince; in the morning he becomes a frog! Every prince turns into a frog in the end. And then you are puzzled: "What happened? What went wrong?"
Nothing went wrong; the frog is a frog. The prince was your idea, it was your wish-fulfillment. You were wanting to have a prince, so you had him. You were longing, you were projecting, you were dreaming.
When you come to me, you are going to be shocked in many ways, and you are going to be confused in many ways. I have to dismantle your mind. It hurts, and it is not a very kind job. It is surgical. That's why I insist that first you become a sannyasin before I start the surgery -- because if you are not a sannyasin, there is every possibility that you will escape in the middle of the surgery. And that will be more dangerous -- because then you will be mad: the work incomplete, something dismantled and nothing created. That's why I insist: first become a sannyasin -- because I can trust that you will at least lie down for the time the operation takes, you will be on the operating table; you will not escape. You will trust me. Otherwise, I dismantle a part of you, and you escape. Then you will be in a worse state than you ever were before. The work has to be completed.
You will be thankful only when you have been completely renewed: you have been killed, and you are reborn -- only then. Before that there is going to be much pain. Growth goes through pain, much suffering. Growth is not cheap.
So, in fact, I have started the work on you: by calling you a good soul, I have thrown my net. You may think I have missed... I have not missed.
Let me tell you one anecdote.
The knife-throwing expert and his beautiful young assistant stood in front of their tent at the state fair while the spieler described the wonderful act that would be performed within.
Mrs. Silas Hawkins was attracted by the knife-thrower and Mr. Silas Hawkins detected in the assistant a few curves he had never seen before. They paid their two slim dimes -- "the tenth part of a dollar" -- and entered the tent. Finally the assistant stood against a wooden wall, doffed her spangled robe. Silas Hawkins gasped audibly, then the knife-thrower stepped on the platform, and it was Mrs. Hawkins's turn to gasp. The knife-thrower pulled back his right arm, and a steely blade went zinging through the air. It buried itself in the wall one-eighth of an inch from the assistant's shell-pink ear. Silas Hawkins jumped to his feet with a cry. "Doggone!" he said. "He missed her."
I have not missed. It has hit you exactly where I wanted it to hit you. It has created all the turmoil in you. It has brought all the unconscious rubbish to the surface. The work has started. Now, if you allow me, more shocks will be coming. The more you allow, the more shocks will be needed. It is arduous. To be reborn is going to be arduous -- and this is the real birth.
Even in physical birth there is pain and there is trauma and there is suffering. This is a spiritual birth. One birth you have received from your parents, your father and mother; another birth you receive from your Master: you are born as a spiritual being. Much has to be cut, much has to be dropped. Only the very essential has to be saved: the non-essential has to be completely; destroyed. And the essential you don't know; you are identified with the non-essential.
So I will have to cut your old identities, by and by. By saying to you that you are a good soul, I have made you aware of a certain fact: this has been your game up to now. No more. I am not gambling with you.
But things should be clear from the very beginning; you should be alert to what is going to happen. I am not here to console you. I am not here to give you any consolations whatever. I am here to destroy you UTTERLY -- because that is the only way to give you a new birth.
Mulla Nasrudin was leaving his office at his usual quitting hour, three-thirty, when he noticed a truck-driver at the curb struggling unsuccessfully with a heavy case of books.
"I will give you a hand," volunteered the Mulla. The two seized the opposite ends of the case and huffed and puffed several moments, to no avail.
"I am afraid it is hopeless,"gasped Nasrudin. "We will never get it on the truck."
"On?" screamed the driver. "I am trying to get if off!"
So let it be clear from the very beginning -- you will try to save yourself, and I am trying to destroy you. And I could see you directly, because the chief characteristic is such that you cannot hide it.
When disciples used to go to Gurdjieff, he would look into them. He would create situations to find out what was their chief characteristic. Unless the chief characteristic is known, work cannot start. Somebody is greedy; his problem is greed. And if you talk about anger, that is not his problem. if you talk about sex, that is not his problem.
You will be surprised to know: greedy; people have no sexual problem. That's why Marwadis have to adopt children. Greedy people don't have sex-energy: their whole energy moves into greed. Money becomes their love object: they don't care a bit about women.
So if you tell a Marwadi to take the vow of celibacy, he will be ready; it is not difficult. But don't tell him about renouncing his money or wealth: that is his problem. A politician does not bother much about women; his whole thrust, his sexual thrust, is his politics. He wants to reach Delhi, Moscow, Washington; his whole energy is involved in that. His ambition is his sex. He wants to penetrate the capital, the capital is his woman. His ambition is phallic, He can avoid women, he will not be much interested. Once he has reached Delhi then he may start thinking about women, otherwise not.
This has happened in India. Before the freedom, all the politicians were great mahatmas, sages, Servants of the people, celibates... a great readiness to sacrifice. Then suddenly when they came into power, all that disappeared. Now their energy was released. Their energy was involved in reaching Delhi. They had reached Delhi; now what to do? The energy was there: something had to be done with the energy. Then they got involved in a thousand and one things.
The chief characteristic has to be known. Somebody has anger as his chief characteristic, somebody has deception, somebody has ego, somebody has greed, somebody has jealousy, somebody has possessiveness -- all different people. But if you come to a Master he can just look into you directly, and your chief characteristic is almost your soul. You don't know what else your soul is, but your chief characteristic is there, burning.
Sherlock Homes once confronted Dr. Watson with the statement: "Oh, my dear Doctor, I see you have not donned your long winter underwear."
"Amazing," Watson is supposed to have replied. "How did you deduce that?"
"Elementary," explained the peerless Holmes. "You have forgotten to put on your pants."
And as far as I am concerned, you are always without pants, remember. There is no way to deceive me; I am not deceived. Sometimes I may not be so rude, sometimes I may be polite; I may not say to you what I am seeing in you. Sometimes I may feel it is not the right time. But, whenever you come to me -- and that is the meaning of DARSHAN -- whenever you come and encounter me, you are absolutely naked to me. I may not say anything about it. I may wait for the right time. Or I may not ever say, and I may start working without saying it; that depends. But there is no possibility of deception.
If you can deceive me, then I cannot be of any help to you! I can be helpful only because you cannot deceive me.
Next: Chapter 6: The Inner Trinity, Question 3
Energy Enhancement Enlightened Texts Kabir The Path of Love
Chapter 6:
Osho - Talks on Songs of Kabir: The Path of Love, Chapter 6: The Inner Trinity, Question 1, THE STEINER SCHOOL OF ANTHROPOSOPHY TEACHES ONE TO HAVE A STRONG WILL. THIS IS A DEPARTURE FROM TRADITIONAL EASTERN THOUGHT. WHAT IS THIS WILL? HOW DOES THIS WILL RELATE TO THE EGO? at energyenhancement.org
Osho - Talks on Songs of Kabir: The Path of Love, Chapter 6: The Inner Trinity, Question 2, I AM A GAMBLER IN LIFE. I HAVE BROUGHT SUFFERING TO ALMOST EVERYBODY WHO CAME CLOSE TO ME. MY EYES HAVE DECEIVED EVERYBODY UP TO NOW, AND WHEN PEOPLE, OUT OF THEIR SUFFERING CAUSED BY ME, SOMETIMES SAID, 'YOU ARE A GOOD SOUL,' THEN IT WAS PART OF MY GAME TO DECEIVE MYSELF AND FEEL GOOD ABOUT THEIR STATEMENT at energyenhancement.org
Osho - Talks on Songs of Kabir: The Path of Love, Chapter 6: The Inner Trinity, Question 3, ORGANIZATIONS HAVE ALWAYS FRIGHTENED ME BECAUSE I FELT THERE IS A BUILT-IN EVILNESS, AND MAYBE A NECESSARY EVIL. THE RAJNEESH FOUNDATION IS AN ORGANIZATION, AND HAS EVERY POSSIBILITY OF BECOMING A VERY POWERFUL ORGANIZATION. CAN YOU TELL ME WHY THE FOUNDATION IS NECESSARY? at energyenhancement.org
Osho - Talks on Songs of Kabir: The Path of Love, Chapter 6: The Inner Trinity, Question 4, WHY DO WE WEAR ONE HUNDRED AND EIGHT BEADS ON OUR MALAS? DOES THIS BELONG TO THE WORLD OF RITUALISTIC RELIGION? at energyenhancement.org
Osho - Talks on Songs of Kabir: The Path of Love, Chapter 6: The Inner Trinity, Question 6, WHAT IS YOUR ATTITUDE TO MONEY? at energyenhancement.org
Osho - Talks on Songs of Kabir: The Path of Love, Chapter 6: The Inner Trinity, Question 6, I HEAR THERE IS A ROOM IN THE ASHRAM CALLED: THE OFFICE OF THE GRANDE SEDUCER OF THE OLDIES. HOW OLDE IS AN OLDIE? at energyenhancement.org
Osho - Talks on Songs of Kabir: The Path of Love, Chapter 6: The Inner Trinity, Question 7, EACH DAY WHEN I LEAVE CHUANG TZU AUDITORIUM, I SEE THREE WHITE ROBES HANGING IN THE LAUNDRY ROOM. YET I NEVER SEE YOU WEARING MORE THAN ONE ROBE. I HAVE A SUSPICION THAT YOU ARE ACTUALLY ONE OF TRIPLETS. THIS WOULD EXPLAIN HOW YOU GO ON CONTRADICTING YOURSELF IN SUCCESSIVE LECTURES, AND APPEAR IN MORE THAN ONE PLACE AT THE SAME TIME at energyenhancement.org
Osho - Talks on Songs of Kabir: The Path of Love, Chapter 6: The Inner Trinity, Question 8, WHAT IS THIS ASTONISHING NONSENSE ABOUT YOU HAVING NO CHARISMA? at energyenhancement.org