Awaken Kundalini Energy with the Energy Enhancement course
Kundalini can be described as a great reservoir of creative energy at the base of the spine.
Kundalini literally means coiling, like a snake. In the classical literature of Hatha yoga it is described as a coiled serpent at the base of the spine.
The Kundalini image of coiling, like a spring, conveys the sense of untapped potential energy.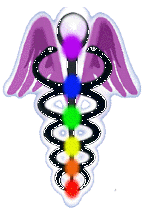 Kundalini energy as the very foundation of our consciousness so that when it moves through our bodies our spiritual consciousness grows
Kundalini can be awoken with Tantric Yoga, but this can be dangerous and uncontrolled.
The Energy Enhancement course provides a safe way to awaken your Kundalini energy and increase your Spiritual growth.
Energy Enhancement has as objective getting rid of obstructions in body and mind. It is a complete system covering a wide range of techniques, including Yoga, mantras and meditation techniques for control of life-force, bringing calmness and control of both body and mind.
Energy Enhancement Meditation will ground blockages and the strategies which are running your life Energy Enhancement Yoga will remove blockages (pains, negative thoughts and negativity) teaches how to breathe which also increases energy flow.
Energy Enhancement is a fusion by Satchidanand of his practice of Zen Meditation with Zen Master Roshi Hogen, Integral Yoga with Swami Satchidananda, regular and prolonged study with other Yoga Masters in India. He has integrated his thirty five years experience into a technique that includes the ancient effective and often hidden techniques, including the Kundalini Kriyas and the Taoist Microcosmic orbit, as well as less know techniques.
Energy Enhancement has been taught and developed by Satchidanand to students for over twenty years in a series of easy steps in a Meditation retreat, or via a home study course, and now via Videos.
The Ancient principles behind Energy Enhancement are also fully described in a downloadable Energy Enhancement book
. A free chapter is available on this site.