SERVING YOUR MEDITATION SINCE 1993 - ENQUIRIES AND BOOKINGS EMAIL sol@energyenhancement.org
Energy Enhancement Book of Secrets
CONNECT WITH THE ATMAN SOUL HIGHER SOURCE OF ENERGY WITH THE MEDITATION ENERGY ENHANCEMENT COURSE
Level One ii.
The ultimate cause of all our depression, pain and suffering is our disconnection with the higher source of energy - The Universal Spirit, God, Allah, etc, etc.

The One Spirit with 10,000 names.

This disconnection with higher sources creates our aloneness. Our fear of being alone. Our selfishness. Our intention of putting our interests first and our fear of death.

It creates that which selfishly thinks of itself alone - The little ego.

Thus we cut ourselves off from our source of spiritual light.
We live in darkness.

Energy Enhancement Level One shows us how to connect with higher spiritual sources. It shows how to create that energy connection. How to initiate it. How to repair it. How to strengthen it. How to increase the flow of life from life itself.

It is this steady meditational practice of Energy Enhancement which increases the perfection of our connection in a way which can be felt, day by day, week by week, year by year.

A perfect connection means that all darkness is gone.
Instead of cursing the darkness we have lit a candle.

Flooded with light, twenty-four hours a day, we are enlightened and shed that light around us for the benefit of all beings.

Then, giving and receiving are balanced. Receiving everything from the Universe, we act as a channel for the light. We cannot hold onto it or we would explode.
We have truly nothing. We have to give and give and give.
And in giving more so we receive more.

The quality (and quantity) of mercy is not (con)strained.
It droppeth as the gentle dew from heaven.
Upon its place beneath.
It is twice blessed.
First by he who receives.
Then by he who gives.

William Shakespeare.
The Energy Enhancement Meditation Course, Online or in SPAIN or India teaches Ancient Effective Techniques which can solve all the above problems. To Speed up your Mind. To Find Your Deep Peace. To give You access to Your Essential Genius!!
If you are inspired to want to learn these invaluable techniques then you get our email address by joining our mailing list.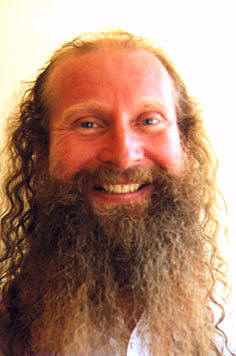 Master Satchidanand
"Energy Enhancement gives you Energy and Peace. It Quickens the Meditative process, makes it faster, because now, Enlightenment is not enough!"
---


Bookmark this page - add it to your Favourites Now!!