OSHO
ZEN
ANCIENT MUSIC IN THE PINES
Chapter 2: A thousand and one bifurcations
Question 4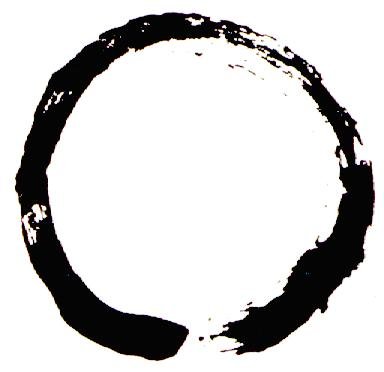 Energy Enhancement Enlightened Texts Zen Ancient music in the pines
The last question:,
Question 4
I DON'T HAVE A QUESTION -- JUST A FEELING OF HOPELESSNESS. I CAN'T BELIEVE MY QUESTIONS, I HAVE A FEELING THEY COME FROM SOMETHING BRITTLE AND UNREAL.
I DON'T HAVE A QUESTION -- JUST A FEELING OF HOPELESSNESS. How does hopelessness arise? You must be hoping too much; it comes out of too much hope.
If you don't hope, all hopelessness disappears. If you expect too much, frustration is bound to come. if you are trying to succeed, you are bound to fail. Whatsoever you want to try too hard, just the opposite will happen.
You must have been trying too hard to fulfill some hope then hopelessness comes. If you really want to get rid of hopelessness -- and everybody wants that -- then get rid of hope. Drop all hope and suddenly you will see that with the hope, hopelessness has disappeared. Then one comes to an inner tranquillity where no hope exists -- and no hopelessness. One is simply calm and quiet and collected -- a deep reservoir of energy, a pool of energy, cool.
But for that you have to sacrifice hope. The question shows that you are still hoping.... Go a little more deeper and further: if you are really hopeless, hopelessness will disappear.
Let me tell it to you another way. Whenever a person says that he is hopeless he simply says he is still clinging to the same hope which has proved to be futile, of which there is no indication of being fulfilled at all. One goes on holding it, hoping against all hope. Then hopelessness continues.
Don't hope for anything. There is no need because all that you can hope for is already given. What more can you hope for?
You are here, everything is here -- just being is all. But you don't appreciate, you are asking for some dead mouse, some power trip, some ego trip, some success in the eyes of the world. Those are not going to be fulfilled, even Alexanders have failed. Even Alexander dies a poor man, a beggar, because everything that you accumulate is snatched back from you, you go empty-handed. Empty-handed you come; empty-handed you go.
So why bother about success, riches, power -- material or spiritual? Just be.... And being is the greatest miracle. Turn within yourself -- what Buddha calls PARABVRUTTI. Turn yourself a complete turn, a total turn, and suddenly you are so full of joy, you don't need anything. In fact you have so much that you would like to shower it on others.
But things go on moving from one extreme to another. You hope -- then by and by the pendulum moves towards hopelessness. If you are too much in love with life, by and by you move towards suicide. If you are too religious, by and by you move and become anti-religious. The pendulum goes on moving towards the opposite.
Somewhere in the middle one has to stop. And if you stop in the middle, time stops with you. And when time stops, all hope, all desires have stopped. You start living. Now, now is the only time and here is the only space.
Let me tell you one story. It is a very beautiful Jewish anecdote.
Young Sammy Moskowitz had just bought himself a motor scooter, but he had been brought up in orthodox fashion and wasn't the least bit sure whether it was fitting for an orthodox Jew to ride one. He thought that the best way out would be to get his reverend rabbi to teach him a barucha -- a traditional prayer of blessing -- to intone over the motor scooter before he drove it. Surely that would make it proper for him to use it.
He therefore approached his rabbi and said, 'Rabbi, I have bought a motor scooter and I wish to know if you could teach me a barucha to say over it each morning.'
The rabbi said, 'What is a motor scooter?'
Sammy explained, and the rabbi shook his head. 'As far as I know, there is no appropriate barucha for the occasion and I strongly suspect that riding a motor scooter is a sin. I forbid you to use it.'
Sammy was very downhearted for from his very soul he longed to drive his motor scooter, which had set him back a considerable sum. A thought occurred to him. Why not seek a second and perhaps more liberal opinion -- from a rabbi who was not orthodox, but merely conservative?
He found a conservative rabbi, who, unlike the orthodox rabbi earlier consulted, was not in the traditional long coat at all but wore a dark business suit. The conservative rabbi said, What is a motor scooter?'
Sammy explained.
The rabbi thought for a while, then said, 'I suppose there's nothing wrong about riding a motor scooter, but still I don't know of any appropriate barucha and if your conscience hurts you without one, then don't drive it.'
He journeyed out to the suburbs and met Rabbi Richmond Ellis, in his knickerbockers, about to leave for the golf-links on his motor scooter.
Sammy grew terribly excited, 'It's all right for a Jew to ride a motor scooter?' he said. 'I've got one but I didn't know.'
'Sure, kid,' said the rabbi. 'Nothing wrong with the motor scooter at all. Ride it in good health.'
'Then give me a barucha for it.'
The reformed rabbi thought, then said, 'What's a barucha?'
The orthodox doesn't know what a motor scooter is and the progressive is not aware of what a barucha is.
From religion, too much dogmatic religion, people become too irreligious. When they leave the church, they move to the prostitute.
Somewhere a deep balance is needed. Just between the two, exactly between the two, is transcendence.
So, you have lived with hope -- now the hope has failed and you are living in hopelessness. Now, let hopelessness also fail; you drop hope and hopelessness together. You just transcend that attitude which lives in the future. Live here now! Living in hope is living in the future, which is really postponing life. It is not a way of living, but a way of suicide. There is no need for any hope and there is no need to feel hopeless. Live here now. Life is tremendously blissful, it is showering here and you are looking somewhere else. It is just in front of your eyes, but your eyes have moved far away, they look at the horizon. It is within you, but you are not there.
I am not for hope; I am not for hopelessness. I am against all extremism. All excess is futile.
Buddha used to say, 'My path is the middle path.' That is the path of transcendence.
Next: Chapter 3: The Halo of Yakushi-Buddha
Energy Enhancement Enlightened Texts Zen Ancient music in the pines
Chapter 2:
Osho - Talks on Zen: Ancient music in the pines, Chapter 2: A thousand and one bifurcations, , Question 1, YOU TOLD ME THAT MY MIND IS IMMATURE. WHAT DOES IT MEAN TO HAVE A MIND THAT IS MATURE? at energyenhancement.org
Osho - Talks on Zen: Ancient music in the pines, Chapter 2: A thousand and one bifurcations, , Question 2, WHY DO I MAKE MOUNTAINS OUT OF MOLEHILLS? at energyenhancement.org
Osho - Talks on Zen: Ancient music in the pines, Chapter 2: A thousand and one bifurcations, , Question 3, I NOTICE THAT DEEP DOWN I WANT TO BE LOVED, ACCEPTED, LIKE THE GREATEST MAN ON EARTH, THAT I WANT TO BE THE MOST FAMOUS PERSON. AND I FEEL HURT WHEN SOMEONE REJECTS ME. WHAT TO DO WITH THESE DREAMS? at energyenhancement.org
Osho - Talks on Zen: Ancient music in the pines, Chapter 2: A thousand and one bifurcations, , Question 4, I DON'T HAVE A QUESTION -- JUST A FEELING OF HOPELESSNESS. I CAN'T BELIEVE MY QUESTIONS, I HAVE A FEELING THEY COME FROM SOMETHING BRITTLE AND UNREAL at energyenhancement.org