OSHO
ZEN
ANCIENT MUSIC IN THE PINES
Chapter 6: Madmen and Devotees
Question 4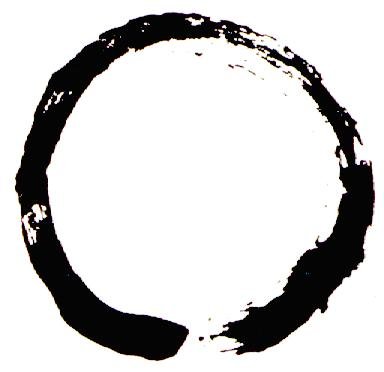 Energy Enhancement Enlightened Texts Zen Ancient music in the pines
The fourth question:
Question 4
MY FATHER IS OBSESSED WITH GENEALOGY. IS THERE ANYTHING TO SUCH PURSUITS?
Must be, otherwise why should your father be obsessed? He may have taken a wrong route, but there must be something in it. Even when people go astray, they go astray for a certain reason -- although they may not be aware of it.
For example, let me tell you an anecdote first.
Young Willie, aged eight, came to his father one morning and said, 'Daddy, where did I come from?'
Willie's father felt a sinking sensation in his stomach for he knew he was now up against it. He was a modern parent and realized a question like that deserved a full and frank answer. He found a quiet spot and for the next half hour, he carefully indoctrinated Willie into what are euphemistically called the facts of life, managing to be quite explicit.
Willie listened with fascinated absorption, and when it was over, the father said, 'Well, Willie, does that answer your question?'
'No,' said Willie, 'it does not. Johnny Brown came from Cincinnatti, where did I come from?'
If your father is interested in genealogy he has misunderstood his inquiry. This is a natural question in everybody's being: from where do we come? From where? From what source? Now, if you get into genealogy, you are not getting anywhere. The basic question is religious; it has nothing to do with genealogy. The basic question is: who is the ultimate father, or ultimate mother? Now this is pointless. I have a father, and my father had a father, and of course this goes on and on and you can go on searching and you can make a big tree of your family, but it is pointless because the question remains the same -- who is the first?
Searching into genealogy, you cannot come to the first. Always the question will remain -- from whom? I can move a hundred generations back, or a thousand generations back, but the question remains the same; it is not solved. From where? From where? From what source has life arisen?
Your father has missed; he has misinterpreted a religious inquiry. He has been thinking that it is a question of genealogy. It is not.
This question, 'From where do I come?' has to be asked because unless I know that, it is impossible to know who I am.
There are two ways to know it. Either you ask, 'From where do I come?' That is the way of the Christian, the Mohammedan and the Judaic religion. If you know from where you come, what the ultimate source is, what God is, then you will know who you are. Or, the Indian religions have a different way of solving it -- and a better and more scientific way. Hinduism, Jainism, Buddhism -- they say it is difficult to say from where you come. There is more possibility that you may be lost in thinking and in philosophical doctrines. The better question is, 'Who am l?' If you know this, you will know from where you come. So they say forget all about God. They are not worried about who created the world; they are worried about, 'Who am l?' In a way that is more scientific, because if I can understand the quality of my being. that will immediately give me the key to understand the whole and what it is. If I can understand myself... Because the source must be existing in some way within me still. The tree goes on still existing in the seed. If you can understand the seed, you will be able to know the tree; in the fruit the whole tree exists.
If we can understand ourselves.... Of course this is the closest approach possible because I am closer to me than anything else. Just close your eyes and you reach into yourself. The only problem is how to drop the thoughts -- then suddenly you start sinking into your being. From there is the door to the whole, to the source.
When you go back home, tell your father that genealogy is not going to help. He must have some religious inquiry within him which he has misunderstood. Once he is made aware of It, his inquiry will be on the right lines.
It is happening in the West because religion is no longer an accepted inquiry; it is a rejected inquiry. So people go on seeking religious inquiries through vicarious ways. You cannot accept directly that you are seeking God -- people will think you are mad! 'It is foolish. What are you talking about? You are not a contemporary then. God is dead, have you not heard? What are you doing?' But the desire arises to know the source, and you cannot accept it in religious ways because religious ways are no longer accepted by the modern mind. So you have to search for it in a vicarious way. Then you start asking about genealogy.
Religion is a valid inquiry; whether society accepts it or rejects it, it doesn't matter. Man is a religious animal and is going to remain that way. Religion is something natural. To ask from where you come is relevant; to ask, 'Who am l?' is going to remain relevant always. But the modern mind has created a climate of atheism so you cannot ask such questions. If you ask, people laugh. If you talk about such things, people feel bored If you start inquiring in these ways, people think you are slipping out of your sanity. Religion is no longer a welcome inquiry.
Tell your father. And of course, genealogy will remain an obsession because this is not the right inquiry; but once his consciousness shifts to the religious dimension he will be released from the obsession -- and then something is possible. Something of tremendous import is possible. He wants to know who the real father is, who has fathered existence, or, who is still mothering existence?.
Next: Chapter 6: Madmen and Devotees, Question 5
Energy Enhancement Enlightened Texts Zen Ancient music in the pines
Chapter 6:
Osho - Talks on Zen: Ancient music in the pines, Chapter 6: Madmen and Devotees, Question 1, WHAT'S THE DIFFERENCE BETWEEN A MADMAN AND A DEVOTEE? at energyenhancement.org
Osho - Talks on Zen: Ancient music in the pines, Chapter 6: Madmen and Devotees, Question 2, ONCE AT DARSHAN I HEARD YOU SAY OF A VISITOR THAT HE WOULD BE A GOOD SANNYASIN. WHAT IS A GOOD SANNYASIN? at energyenhancement.org
Osho - Talks on Zen: Ancient music in the pines, Chapter 6: Madmen and Devotees, Question 3, I FEEL SICK WITH COWARDICE at energyenhancement.org
Osho - Talks on Zen: Ancient music in the pines, Chapter 6: Madmen and Devotees, Question 4, MY FATHER IS OBSESSED WITH GENEALOGY. IS THERE ANYTHING TO SUCH PURSUITS? at energyenhancement.org
Osho - Talks on Zen: Ancient music in the pines, Chapter 6: Madmen and Devotees, Question 5, OSHO, HOW DO YOU MANAGE IT -- TO HAVE ALWAYS THE RIGHT ANECDOTE AT THE RIGHT MOMENT? at energyenhancement.org