OSHO
ZEN
ANCIENT MUSIC IN THE PINES
Chapter 8: Three Mysteries
Question 2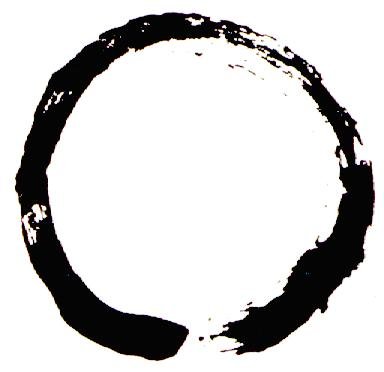 Energy Enhancement Enlightened Texts Zen Ancient music in the pines
The second question:
Question 2
A SHORT TIME AGO I HEARD YOU SAY THAT YOU SAW YOURSELF STANDING IN THE MARKETPLACE WITH A BOTTLE OF ALCOHOL IN YOUR HAND. TODAY L WAS REFUSED DARSHAN BECAUSE ALCOHOL WAS ON MY BREATH.
This is from Vedanta.
What I say and what you hear are not necessarily the same. My alcohol is my alcohol; your alcohol is your alcohol. When I am talking about alcohol, I am not talking about your alcohol. I am talking about the alcohol of Buddhas. Yes, they are drunk -- drunk with the Divine.
But I can understand. You go on hearing that which you want to hear. You don't hear me; you manipulate. You manage to hear whatsoever you want to hear. Your unconscious goes on interfering, it goes on confusing you. Yes, I said that I am in the marketplace and not only in the marketplace, but with a bottle in my hand. This. is an old Zen saying.
Zen says that one who has finally understood himself comes back to the world -- and comes completely drunk. But why a bottle in the hand? The meaning is clear. Not only is he drunk, he has something to offer to you also. That is the meaning of the bottle in the hand. If you are ready, he can also make you drunk -- he has something to offer you. It is not only that he is drunk, he can share his drunkenness with you. Hence the bottle. He has an invitation, an invitation for you. That's why he has come to the marketplace.
You go to the marketplace to get something, he has come to the marketplace to give something. He has found something, and this finding is such that it has to be shared. Sharing is its intrinsic nature. You cannot keep your bliss to yourself -- it would be like a flower trying to keep its fragrance to itself or a star trying to keep its light to itself. It is not possible. When there is light it spreads, it goes to others; it helps even those who are not even prepared to take its help. The fragrance disperses into the winds for friends and for foes alike.
Once a man has attained, he has to share. Not that he has to do something to share; he simply finds himself sharing because he cannot do otherwise. He moves to the marketplace where people are -- where people are stumbling in darkness, he brings his light to them; where people are thirsty, he brings his own drunkenness to be shared with them.
Yes, I am drunk and I have a bottle in my hand -- can't you see it! But it is not your bottle. But people have an unconscious tendency to hear something which is not said.
I have heard one anecdote.
A cavewoman came running to her husband in the greatest possible agitation.
'Wok!' she called out. 'Something terrible has just happened. A saber-toothed tiger has just gone into my mother's cave and she is in there. Do something! Do something!'
Wok looked up from the macedon drumstick which he was gnawing and said, 'Why should I do I something? What the devil do I care what happens to a saber-toothed tiger?'
It is not necessarily that you don't hear that which is said, your unconscious continuously colors whatsoever you hear, It continuously interprets in its own ways. The words may be the same, but a slight jerk to the meaning, a slight turning, and everything changes.
After ten years of marriage, a man was consulting a marriage counselor.
'When I first married,' he said, 'I was very happy. When I would come at night, my little dog would race around barking, and my wife would bring me my slippers. Now, after all these years, when I come home, my dog brings me my slippers, and my wife barks at me.'
'What is the complaint?' asked the counselor. 'You are still getting the same service!'
Yes, the service is the same, but still, not the same. You may hear my words and you may think the meaning is the same -- it is not. So please be careful. Handle my words very carefully; they are very delicate. And before you decide what they mean, don't be in a hurry. Meditate. Otherwise not only will you miss, you may misunderstand, and not only will my words not be able to help you, they can be harmful.
Next: Chapter 8: Three Mysteries, Question 3
Energy Enhancement Enlightened Texts Zen Ancient music in the pines
Chapter 8:
Osho - Talks on Zen: Ancient music in the pines, Chapter 8: Three Mysteries, Question 1, CAN YOU TALK ABOUT FACING THE DEATH OF EACH MOMENT AND LETTING GO? at energyenhancement.org
Osho - Talks on Zen: Ancient music in the pines, Chapter 8: Three Mysteries, Question 2, A SHORT TIME AGO I HEARD YOU SAY THAT YOU SAW YOURSELF STANDING IN THE MARKETPLACE WITH A BOTTLE OF ALCOHOL IN YOUR HAND. TODAY L WAS REFUSED DARSHAN BECAUSE ALCOHOL WAS ON MY BREATH at energyenhancement.org
Osho - Talks on Zen: Ancient music in the pines, Chapter 8: Three Mysteries, Question 3, IS IT POSSIBLE FOR A POLITICIAN TO BE ENLIGHTENED? at energyenhancement.org
Osho - Talks on Zen: Ancient music in the pines, Chapter 8: Three Mysteries, Question 4, SINCE I HAVE BEEN HERE, I HAVE LOST MY ABILITY TO CONCENTRATE. IT IS HARD FOR ME TO UTTER A LOGICAL SENTENCE. AND I HAVE BECOME VERY FORGETFUL. I FEEL MYSELF AS A STUPID CHILD. IS THAT THE WAY TO ME INTELLIGENCE YOU TALK ABOUT? at energyenhancement.org