OSHO
ZEN
BODHIDHARMA: THE GREATEST ZEN MASTER
Chapter 12: Every suffering is a Buddha-seed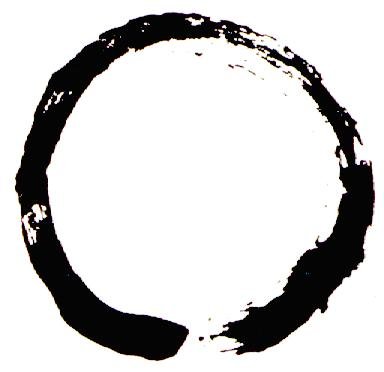 Energy Enhancement Enlightened Texts Zen Bodhidharma
BELOVED OSHO,
THAT WHICH FOLLOWS IS WITNESSED ON THE WAY. IT'S BEYOND THE KEN OF ARHATS AND MORTALS.
WHEN THE MIND REACHES NIRVANA, YOU DON'T SEE NIRVANA. BECAUSE THE MIND IS NIRVANA. IF YOU SEE NIRVANA SOMEWHERE OUTSIDE THE MIND, YOU'RE DELUDING YOURSELF.
EVERY SUFFERING IS A BUDDHA-SEED. BECAUSE SUFFERING IMPELS TO SEEK WISDOM. BUT YOU CAN ONLY SAY THAT SUFFERING GIVES RISE TO BUDDHAHOOD. YOU CAN'T SAY THAT SUFFERING IS BUDDHAHOOD. YOUR BODY AND MIND ARE THE FIELD. SUFFERING IS THE SEED, WISDOM THE SPROUT AND BUDDHAHOOD THE GRAIN. ...WHEN THE THREE POISONS ARE PRESENT IN YOUR MIND, YOU LIVE IN A LAND OF FILTH. WHEN THE THREE POISONS ARE ABSENT FROM YOUR MIND, YOU LIVE IN A LAND OF PURITY. ...THERE'S NO LANGUAGE THAT ISN'T THE DHARMA. TO TALK ALL DAY WITHOUT SAYING ANYTHING IS THE WAY. TO BE SILENT ALL DAY AND STILL SAY SOMETHING ISN'T THE WAY. HENCE, NEITHER DOES A TATHAGATA'S SPEECH DEPEND ON SILENCE, NOR DOES HIS SILENCE DEPEND ON SPEECH. NOR DOES HIS SPEECH EXIST APART FROM HIS SILENCE. THOSE WHO UNDERSTAND BOTH SPEECH AND SILENCE ARE IN SAMADHI. IF YOU SPEAK WHEN YOU KNOW, YOUR SPEECH IS FREE. IF YOU'RE SILENT WHEN YOU DON'T KNOW, YOUR SILENCE IS TIED. LANGUAGE IS ESSENTIALLY FREE. IT HAS NOTHING TO DO WITH ATTACHMENT. AND ATTACHMENT HAS NOTHING TO DO WITH LANGUAGE.
Bodhidharma is a mine of pure gold, except for two points on which he keeps continually insisting. He is a man to be listened to, to be understood, to be absorbed as deeply into your heart as possible. But those two points have to be remembered.
I have been wondering why nobody contemporary to Bodhidharma pointed out those two flaws. The only thing I can think of is that Bodhidharma was too strong an individual, too charismatic, so that in front of him people must have felt completely silent. His power must have been overwhelming; otherwise, the defects are so clear that it is impossible that nobody would have noticed them.
He himself has reached to his ultimate flowering; he has arrived home. It is no longer his concern that on the path he has gone astray a few times -- he always came back. There is an ancient saying in the East that if somebody goes astray in the morning and comes back home in the evening, he should not be considered lost.
And it is very natural for people who are spontaneous to go astray once in a while, because they are not following any ready-made track. They are not like railway trains, continuously moving on the same track. They are more like wild rivers -- without any map, without any guide. The river arises far away in the Himalayas and starts its journey into the mountains, into the valleys, into the plains, moving continuously this way and that way. But finally it falls into the ocean. And who cares, when one has arrived at the ocean, that on the way a few steps have been taken which were not necessary, which could have been avoided.
Once a person has reached he almost forgets, in his celebration, the long journey, the long search towards self-realization. Perhaps that is the reason why Bodhidharma cannot see those two simple defects. Except for those two defects, his every word is absolutely sincere and authentic. It is not a word of knowledge; it is an outpouring of innocence. He is not speaking, he is exposing his whole being to you.
But I have to warn you on those two points. One is his continuous antagonism towards the arhatas. And second is ... In the beginning I was thinking it must have been the fault of the disciple who was taking the notes, but it is so continuously repeated that there is every possibility it was not the disciple's fault: he was using the word `mind' in a wrong way.
Because in English there is only one word, the Theosophists and the Christian Scientists have managed a certain device: for the ordinary human mind they use a small m, and for the universal mind, which is equivalent to no-mind, they use a capital M. Certainly the universal mind is not your mind. As far as you are concerned, your mind has disappeared and you have entered into a state of no-mind. On these points I will correct his sutras. I cannot allow such a beautiful statement of the truth to have even a small blemish.
The sutra:
THAT WHICH FOLLOWS IS WITNESSED ON THE WAY.
He is saying that the sutras that are going to follow are not his philosophical standpoint; they are his experiences on the way. THAT WHICH FOLLOWS IS WITNESSED ON THE WAY: I will be saying only that which I have witnessed. It is not my belief, it is not my doctrine, it is not my dogma. It is my absolutely indubitable experience. It has an intrinsic authority. Whoever follows the way will find these same sutras opening their doors, their secrets, their perfume to the traveler, if he is going the right way.
These sutras can be used as a criterion. If nothing like this happens to you, that means you are not on the right path. Then your river has entered into some desert, where it can be lost without reaching the ocean.
He goes on to say, IT IS BEYOND THE KEN OF ARHATS AND MORTALS.
I have to correct him. He needed a man like me. It is NOT beyond the ken of the arhats. It is certainly beyond the ken of so-called saints and the mortals, the people who are still living with the idea that this life is all and that with death everything ends ...these are the mortals. The so-called saints whose intentions cannot be doubted are sincere people, but they have fallen into wrong ways. They have become followers, imitators. They have ideals in their mind cultivated by the society, by the tradition, and they are trying in every possible way to fulfill those ideals, knowing perfectly well that a buddha is born only once.
Never again will there be another man like Gautam Buddha. There may be many buddhas, but each buddha will have his own statement, his own individuality, his own manifestation. He will not be a true copy of Gautam Buddha. All true copies are, after all, carbon copies. They don't have the beauty of the original. And people go on following precepts given in the scriptures. Those precepts are dead. Just as you will find in the scriptures beautiful roses, dried out -- dead. People keep them in THE HOLY BIBLE, in the holy KORAN, in the holy GITA, but they are not alive anymore.
I had a beautiful garden -- I have always had a beautiful garden wherever I have been -- and there were two temples nearby, and the worshipers in those temples would simply come into my garden and start picking flowers to worship a god. In India it is absolutely impossible to prevent somebody when he is picking flowers to worship gods. I had to put a notice in front of my garden that except for religious people, everybody was allowed to pick the flowers. Those worshipers were very shocked. As a group they brought what was almost a deputation, saying, "What kind of man are you? Religious people are not prevented from picking flowers anywhere else, because those flowers are going to be offered to a god."
I said to them, "Those flowers in this garden are already offered to God, and I will not allow flowers of God, which are alive and dancing in the wind and in the sun, to be destroyed by you idiots. These flowers are living gods and you are going to destroy their life for your dead gods. That's why I have made it clear on the notice: except for religious people, anybody can pick the flowers. If somebody wants to give a flower to his girlfriend or to her boyfriend, they are perfectly welcome. These flowers are divine, and perhaps they may also transform their love into a divine affair. But one thing is certain; at least they are going to offer the flowers to someone who is alive. You are going to offer them to dead statues, stones. This cannot be tolerated.
The so-called saints pick up precepts, disciplines, from the scriptures. They are like dead flowers, thousands of years old, dried up. They don't have any fragrance anymore.
It is something very significant to remember, that every discipline is a device given by a living master. Every precept is a certain strategy given by a living master; without the master all those devices, precepts, commandments become dead. Then you can go on following them with absolute sincerity, but they will bring only torture and suffering to you and nothing else. Following the dead, you are going to become slowly, slowly dead. Your so-called saints are almost dead, dried up. They have lost touch with life. They have created a thousand and one barriers between themselves and existence and those barriers they call discipline, austerity, religious practice.
I can consider that these sutras are beyond the ken of these people -- the so-called saints and the ordinary mortals who are not aware of their immortality. But they are not beyond the ken of arhats. Arhats are absolutely on the same heights as any bodhisattva. Bodhisattvas have nothing more than the arhats have. They have followed different paths, from different directions, but they have reached to the same peak. The peak is always only one; the paths leading you to it can be thousands.
WHEN THE MIND REACHES NIRVANA ...
That is his second fallacy, because the mind never reaches nirvana. In fact, mind cannot even conceive the idea of nirvana. Nirvana ... the very word means cessation of mind, it is annihilation of the mind. The actual meaning of the word nirvana will help you to understand: literally it means "blowing out a candle." Mind is just a small candle with a small flame of awareness, but even that small flame can do immense harm.
I will tell you of one incident in Rabindranath Tagore's life. His father was a great landlord. Their estate consisted of hundreds of towns and thousands of miles, and there was a beautiful river flowing through their estate. Rabindranath often used to go on his small houseboat and live for months on the beautiful river, surrounded by thick forest, in absolute silence and aloneness. One full-moon night, it happened: he was reading a very significant contribution to the philosophy of aesthetics, by Croce.
Croce is perhaps the most significant philosopher who has thought about beauty. His whole life's work was concerned with finding the meaning of beauty -- not truth, not good. His sole concern was with what is beautiful. He thought if we can find what is beautiful we have found what is true, because truth cannot be ugly, and we have found what is good, because the beautiful cannot be evil. A beautiful conception ...and with this foundation he worked his whole life to find out from different angles what beauty is.
Rabindranath himself was a worshiper of beauty. He lived a very beautiful and aesthetic life. He not only created beautiful poetry, but his life itself was a beautiful poem. He was a very graceful man.
On that full-moon night with a small candle inside his houseboat he was reading Croce. In the middle of night, tired from Croce's very complicated arguments, he closed the book and blew out the candle. He was going to his bed to sleep, but a miracle happened. As the small flame of the candle disappeared, from every window and door of the small houseboat, the moon came dancing in. The moon filled the house with its splendor.
Rabindranath remained silent for a moment ...it was such a sacred experience. He went out of the house, and the moon was immensely beautiful in that silent night amongst those silent trees, with a river flowing so slowly that there was no noise. He wrote in his diary the next morning, "The beauty was all around me, but a small candle had been preventing it. Because of the light of the candle, the light of the moon could not enter."
This is exactly the meaning of nirvana. Your small flame of the ego, your small flame of the mind and its consciousness, is preventing the whole universe from rushing into you; hence the word nirvana -- blow out the candle and let the whole universe penetrate you from every nook and corner. You will not be a loser. You will find, for the first time, your inexhaustible treasure of beauty, of goodness, of truth -- of all that is valuable. Hence, mind cannot be said to reach nirvana; only no-mind is equivalent to nirvana.
No-mind need not reach to nirvana.
No-mind IS nirvana.
Bodhidharma says -- I'm correcting him -- WHEN THE no-MIND REACHES NIRVANA, YOU DON'T SEE NIRVANA ... because you are not separate from nirvana. You can only see something which is separate from you. You are one with it; hence there is no possibility of seeing it. BECAUSE THE no-MIND IS NIRVANA. IF YOU SEE NIRVANA SOMEWHERE OUTSIDE THE no-MIND, YOU ARE DELUDING YOURSELF. In short, the mind is the world and the no-mind is freedom from the world. The mind is misery and no-mind is the end of misery and the beginning of ecstasy.
EVERY SUFFERING IS A BUDDHA-SEED. This is a very important assertion on the part of Bodhidharma. EVERY SUFFERING IS A BUDDHA-SEED. BECAUSE SUFFERING IMPELS TO SEEK WISDOM. BUT YOU CAN ONLY SAY THAT SUFFERING GIVES RISE TO BUDDHAHOOD. YOU CAN'T SAY THAT SUFFERING IS BUDDHAHOOD.
Bertrand Russell, in his autobiography, has a very profound statement. He says, "If misery in the world ends, all the religions will end of their own accord. It is misery that is keeping religions alive." He is speaking from a very different angle. He was an atheist; he wanted all religions to disappear.
I am not an atheist. I also want all the religions to disappear but for a different reason. He wants religions to disappear because he thinks religions have been detrimental to the evolution of man. I want religions to disappear so that religiousness can have the whole space that is being occupied by religions. Religions have been detrimental to the progress of religiousness, and to me, religiousness is the highest flower of evolution.
Bodhidharma is right when he says that even suffering has to be gratefully accepted, because it is the very seed of buddha. If there was no suffering, you would never search for the truth. It is suffering that goes on impelling you to go beyond it. It is anguish and agony that finally compels you to seek and search for the path that goes beyond suffering and agony, to find a way that reaches to blissfulness and to eternal joy.
Bodhidharma is saying: Don't be antagonistic to suffering; even feel grateful to suffering. That is a great idea. Feel grateful to pain, suffering, old age, death, because all these are creating the situation for you to search for truth. Otherwise you would fall asleep; otherwise you would be so comfortable, you would become a vegetable. There would be no need .... Suffering creates the need for a search.
YOUR BODY AND MIND ARE THE FIELD. SUFFERING IS THE SEED, WISDOM THE SPROUT AND BUDDHAHOOD THE GRAIN.
In this synthesis he is giving credit to your body, to your mind, to suffering. He is taking into account your whole life. He is not denying anything its contribution. He is being very impartial.
YOUR BODY AND THE MIND ARE THE FIELD. SUFFERING IS THE SEED, WISDOM THE SPROUT AND BUDDHAHOOD THE GRAIN.
This is the way of a man who looks at life as an organic unity. The so-called religions which have lost contact with their living founders, are against the body. They torture the body, rather than being grateful to the body because it is the very field, it is the very temple in which the buddha has to be discovered. Even suffering, agony, is not to be condemned by a man like Bodhidharma. He says that too has a part to play. It keeps you awake. It keeps you constantly alert, provokes you and challenges you to find a way that can lead you beyond it. ...WHEN THE THREE POISONS ARE PRESENT IN YOUR MIND, YOU LIVE IN A LAND OF FILTH. WHEN THE THREE POISONS ARE ABSENT FROM YOUR MIND, YOU LIVE IN A LAND OF PURITY.
So in fact, heaven and hell are not separate from each other; they happen in the same life. Only the structure has to change. Where there were the three poisons of greed, anger and delusion, you created a hell within yourself. The moment you drop those poisons of greed, anger and delusion which really constitute your mind -- the moment you have dropped the mind, your very being becomes heaven itself.
The idea that is prevalent in the world is that those who are good will enter one day after death into heaven, and those who are bad will one day enter hell after death. That idea is absolutely wrong. The good have already entered heaven -- there is no need to wait for death. Heaven is not somewhere else. It is just your own transformation. The same energy that is anger becomes compassion, the same energy that is greed becomes sharing, the same energy that is delusion becomes awareness. The energy is the same, just its direction changes.
To change the direction of your energies, to create a new symphony out of your energies, is the whole art of religion. Anybody who preaches anything else as religion is himself blind and taking other blind people into a dark night. They are all going to fall into a well somewhere or other.
Man has been given everything by nature. If it is put right, man becomes a buddha. If that energy is in discord and you cannot create an orchestra out of that energy, your life becomes a hell. You are the space where both heaven and hell are possible. Just a little awareness and you can change the hell into heaven. Just a little change, a slightly different arrangement ...but it is the same energy; nothing has to be added to you, nothing has to be deleted from you.
This is one of the greatest insights possible. It makes man the master of his own life. If he is living in hell, he should take the responsibility upon his own shoulders. He should not say, "It is God's will." He should not say, "It is my fate, my destiny, my kismet." He should say, "It is my unconsciousness, it is me."
The moment you take the responsibility on your own shoulders, the possibility is you will start changing -- because nobody else is putting you in hell. You don't have to wait for anybody to change you, to save you. You can simply start watching your energies and you can see how they create hell, how they create misery. You can see also how in some moments you are silent, in some moments you are happy, in some moments joy grips you. Watch what those energies are doing. They are the same energies -- you don't have anything else. One has just to understand how one's energies function.
If someone wants to live in hell that is his choice, that is his birthright. Nobody has the right to disturb him. Let him live in hell. And if he wants to change, he has every possibility to change himself. There is no need to wait for a savior, for a Jesus Christ or a Krishna. You have to become your own saviors. That is the fundamental teaching of Bodhidharma. ...THERE IS NO LANGUAGE THAT IS NOT THE DHARMA. Here Bodhidharma is taking a very strange but significant turn. I have never come across any other mystic who has said what he is going to say in this sutra. ...THERE IS NO LANGUAGE THAT IS NOT THE DHARMA. TO TALK ALL DAY WITHOUT SAYING ANYTHING IS THE WAY. TO BE SILENT ALL DAY AND STILL SAY SOMETHING IS NOT THE WAY.
Sometimes his penetration into human reality is so great and so surprising. He is saying that there is a possibility of a man who may talk the whole day, knowing well that nothing can be said about truth. Then why is he talking? Perhaps through talking he can create a situation for silence -- just as after every storm there is great silence.
When the master speaks and stops for a moment, suddenly there is a great silence. He speaks not to say the truth, because the truth cannot be said. He speaks to engage your mind and then suddenly, when he sees that you are engaged, he gives just a small gap. And in that gap the transmission of the lamp happens. That's what the language of Bodhidharma is: the transmission of the lamp. In those moments between two words, something miraculous just takes a jump from the being of the master and enters into the silence of your being.
Hence it is possible that a Gautam Buddha may have spoken for forty-two years continuously -- morning, afternoon, evening -- and still he has not said the truth, but he transmitted the lamp. He used the language in such a way that it created small gaps of silence. And those gaps are his real sermons.
Bodhidharma says there are people who take the vow of being silent ...and I have known many so-called saints who don't speak, but their silence is so ridiculous because they find other ways. I have seen some carrying small boards with the whole alphabet. They cannot speak but their chief disciple is sitting by their side and they go on putting on the alphabet board: Y-e-s, yes. And that dodo disciple who is sitting by his side, he says, "Yes." It is ridiculous. If you want to say yes, why go such a roundabout way, unnecessarily creating a circus? And there have been people who have dictated whole books, just on the board. It would have been easier to learn typing, because this is a very primitive way of typing. It takes such a long time.
I have seen people who will not use any board but they will make gestures with their hands, and those gestures you cannot understand. Their trained disciple knows what they mean when they show the fist, what they mean when they show the five fingers, what they mean when they show the two fingers. These people are not saints, these are showmen. And their silence is absolutely nonsense. But all kinds of stupidities go on being perpetuated in the name of religion.
A man came to see me when I was in Bombay. He was a very well-known saint; he lived in the Himalayas and he had come specially to see me. Usually I avoid saints, sages ...that kind of idiot I don't want. But when I was informed that he had come from the faraway Himalayas to Bombay just to see me, I said "He has taken so much trouble; I should also suffer a little." So I called him in. He came with his disciple; he wanted to know about meditation.
I said, "From tomorrow morning I am going to have a meditation session, every day in the morning for seven days. You have come at the right time, because meditation is not something to be explained, it is something to be experienced. So, from tomorrow morning at eight o'clock, for seven days you meditate with me. And then, if you have any questions I will give you an individual appointment and you can ask all your questions."
He said, "It will be difficult tomorrow for me to come."
I said, "What is the problem? You have come to see me."
He said, "For me there is no problem. The problem is that the man, my disciple, has to go somewhere, to meet someone -- his relatives live nearby in Kalyan."
So I said, "I don't understand. Let him go to hell, you come to meditation."
He said, " You don't understand my problem. I cannot touch money. He keeps the money to pay the taxi driver. I always have him with me; otherwise how can I manage to come here?"
I said, "It is strange. It is your money -- he is the keeper. You are famous for not touching money and this poor fellow will fall into hell. He is touching YOUR money! It is not even his! What kind of karma is he committing? Touching one's own money is bad and touching somebody else's money -- that must be worse." I said, "Think of this poor man also. If it is your money, whether you touch it or not ...or you can purchase rubber gloves. Make it simple so you can touch the money but still you are not touching it."
But that will not make somebody a saint. If somebody is wearing rubber gloves and having all kinds of money with him, you will not call him a saint. This seemed to be very cunning man ...but having another person is not very different either.
So there are people who are silent, but inside they are boiling. They want to speak and they find ways of speaking by making gestures, which is a very difficult thing because they become absolutely dependent, almost slaves, on the person who interprets for them. And it is up to him how he interprets. They cannot even prevent, they cannot even say, "You are not right." They have to accept whatsoever the interpretation is.
One man, Adi Irani, was the secretary of Meher Baba for almost his whole life. And whenever I used to go to Ahmednagar, Adi Irani, if he was in the city, used to come to see me. He has written all Meher Baba's books; Meher Baba simply made signs. First he used to use the board, then he dropped the board because people started criticizing him. "It is the same thing as typing, just a slower process, a bullock cart process in a rocket age. What nonsense is this?"
So Meher Baba dropped the board and he trained Adi Irani. He would make gestures with his hands; nobody knew what he was doing. Only Adi Irani knew and he wrote the books. I asked Adi Irani, "Are you certain that whatever you are writing is really what he wants to say?"
He said, "I cannot speak a lie -- at least to you. I don't know. I figure it must be right because he has never objected."
Now this seems to be hilarious. He did not know whether he was interpreting him exactly or he was just managing himself ....and because Meher Baba had never objected, that was the only reason that Adi Irani thought he must be right.
I said,"Do you really understand exactly? ... because by symbols small things can be explained: you are hungry, you can just show your stomach; you are thirsty, you can just show by your hands that you need water. But great philosophical treatises? I can't conceive how you can make symbols for them -- and how many symbols will be needed? With only your ten fingers ..." And Adi Irani has written almost fifty books, and not small ones -- five hundred pages, one thousand pages.
I told Adi Irani, "It is all your imagination. You are a good writer, but those books are your writings, not Meher Baba's. But he is silent because you are writing well and people are accepting those writings in his name." Meher Baba had a worldwide following, but he was absolutely dependent; he could not move anywhere without Adi Irani because wherever he went alone he would be thought mad. Nobody would understand what he was trying to say.
But if you want to speak, what is wrong with speaking with your lips and your tongue? And how is it right speaking with your fingers? Just as your lips and your tongue are part of the body, your fingers are also part of the same body, and they are not meant to speak. Why not use the right natural vehicle? Symbols are dangerous.
When for the first time Japanese sannyasins started coming here, I was in great trouble because they are the only people in the whole world who have a different symbology. It is strange how they have developed it. All over the world in every country, in every race, from very primitive people to the very sophisticated ones, when you want to say "Yes," you make the sign with your head moving up and down -- yes. Japanese when they make this sign mean no. I was asking something and the poor fellow was saying yes, but I understood no, because his yes means .... That is his yes. In the beginning I used to ask a Japanese, "Do you want to become a sannyasin?" and he was saying yes and I would say, "If you don't want ...then why have you come?"
They have developed in a very strange way. Somebody has to look into it, because they are the only people .... Then I had an Japanese interpreter to tell me what signs they were making because it was a continual misunderstanding. When they nodded yes, I understood no, when they said no, I understood yes.
Bodhidharma is saying: TO BE SILENT ALL DAY AND STILL SAY SOMETHING IS NOT THE WAY. If you are silent it does not mean you cannot speak. You can remain silent and still you can speak, just as you can remain silent and still you can walk. You can remain silent and still you can eat. Silence is something inner, a calmness, a quietness, a peace.
In fact, the man who is silent inside can speak better than anybody else, because his mind is no longer a disturbance. He can speak more emphatically, more directly. He can reach to your very heart because his words are coming from a depth, and that which comes from a depth has the capacity to reach to a similar depth if you are open to it. But silence is not something that is against speaking. Silence is a far greater experience than speaking or language. And when you are silent even while speaking, then your words have a beauty and a tremendous authority in them, because they are coming from a pure heart -- from a silent land, from the very lotus paradise of Gautam Buddha.
HENCE, NEITHER DOES A TATHAGATA'S SPEECH DEPEND ON SILENCE, NOR DOES HIS SILENCE DEPEND ON SPEECH. Tathagata is another name for Gautam Buddha, or for anyone who has awakened to the suchness of things.
HENCE, NEITHER DOES A TATHAGATA'S SPEECH DEPEND ON SILENCE, NOR DOES HIS SILENCE DEPEND ON SPEECH. NOR DOES HIS SPEECH EXIST APART FROM HIS SILENCE. THOSE WHO UNDERSTAND BOTH SPEECH AND SILENCE ARE IN SAMADHI.
Let me repeat it: THOSE WHO UNDERSTAND BOTH SPEECH AND SILENCE ARE IN SAMADHI ....because samadhi is the balance between speech and silence. It is just the exact middle, where silence and speech meet, where silence and sound meet. That exact middle is beyond both. It is neither just silence, empty of noise, nor is it just speech, full of chattering and noise. It is beyond both. It is a silence with a song, but the song is soundless. It is a silence with music, but a music which is not produced on any instruments, a music which is simply your very nature.
The ancient seers of this land have called it OMKAR, the sound of OM ... not that you repeat OM, OM, you simply hear it. You are utterly silent, surrounded with a sound which is similar to om. That's why om has not been made a part of the Sanskrit alphabet. It is not a word; it is a symbol. Perhaps that is the only alphabet in the world which has a symbol in it which is not part of the alphabet. But every UPANISHAD begins with om and every UPANISHAD ends with om. And you may have observed that it is not just the om, but also a repetition three times of the Sanskrit word for silence: SHANTI.
OM SHANTI, SHANTI, SHANTI ....
It is a silence which has sound which cannot be produced on any instrument, and which cannot be exactly spoken. Hence, we have made a symbol for it. It is beyond language, beyond alphabet, beyond speaking, beyond silence.
Om has been called the very stuff of which the existence is made. It is the music of the universe.
IF YOU SPEAK WHEN YOU KNOW, YOUR SPEECH IS FREE. IF YOU ARE SILENT WHEN YOU DON'T KNOW, YOUR SILENCE IS TIED ...and dead and empty and meaningless.
LANGUAGE IS ESSENTIALLY FREE. IT HAS NOTHING TO DO WITH ATTACHMENT. AND ATTACHMENT HAS NOTHING TO DO WITH LANGUAGE.
It all depends on your mind or no-mind. If mind uses language, it creates false realities -- illusion. If no-mind uses language, it creates devices to also help others to enter into the same space. What you make of it all depends on you, whether you are functioning as a mind or as a no-mind. If you speak through the mind, you miss the point. If you allow existence to speak through you, without any interference by the mind, language is pure expression of truth.
In short, the whole thing can be summarized into a single statement:
Mind is your prison. No-mind is your freedom.
Mind is your ignorance, no-mind is your enlightenment.
Move from mind to no-mind. This is the whole path, this is the whole religion.
Okay, Maneesha?
Yes, Osho.
Next: Chapter 13: To seek nothing is bliss
Energy Enhancement Enlightened Texts Zen Bodhidharma
Chapters:
Osho - Talks on Zen: Bodhidharma: The Greatest Zen Master, Chapter 1: To seek nothing is bliss, BODHIDHARMA'S OUTLINE OF PRACTICE at energyenhancement.org
Osho - Talks on Zen: Bodhidharma: The Greatest Zen Master, Chapter 2: A pilgrimage to your own being, BODHIDHARMA'S BLOODSTREAM SERMON at energyenhancement.org
Osho - Talks on Zen: Bodhidharma: The Greatest Zen Master, Chapter 3: Beyond this nature there's no Buddha, IF YOU DON'T UNDERSTAND BY YOURSELF, YOU'LL HAVE TO FIND A TEACHER TO GET TO THE BOTTOM OF LIFE AND DEATH. BUT UNLESS HE SEES HIS NATURE, SUCH A PERSON ISN'T A TEACHER at energyenhancement.org
Osho - Talks on Zen: Bodhidharma: The Greatest Zen Master, Chapter 4: Buddhas don't practice nonsense, BUT SUPPOSE I DON'T SEE MY NATURE, CAN'T I STILL ATTAIN ENLIGHTENMENT BY INVOKING BUDDHAS, RECITING SUTRAS, MAKING OFFERINGS, OBSERVING PRECEPTS, PRACTICING DEVOTIONS, OR DOING GOOD WORKS? at energyenhancement.org
Osho - Talks on Zen: Bodhidharma: The Greatest Zen Master, Chapter 5: Suchness is our self-nature, THE BUDDHA SAID PEOPLE ARE DELUDED. THIS IS WHY WHEN THEY ACT THEY FALL INTO THE RIVER OF ENDLESS REBIRTH at energyenhancement.org
Osho - Talks on Zen: Bodhidharma: The Greatest Zen Master, Chapter 6: Understanding comes in mid-sentence, IF YOU ENVISION A BUDDHA, A DHARMA OR A BODHISATTVA AND CONCEIVE RESPECT FOR THEM, YOU RELEGATE YOURSELF TO THE REALM OF MORTALS at energyenhancement.org
Osho - Talks on Zen: Bodhidharma: The Greatest Zen Master, Chapter 7: Get ready and claim your inheritance, ANYONE WHO GIVES UP THE TRANSCENDENT FOR THE MUNDANE, IN ANY OF ITS MYRIAD FORMS, IS A MORTAL at energyenhancement.org
Osho - Talks on Zen: Bodhidharma: The Greatest Zen Master, Chapter 8: Everybody has the right to be wrong, AMONG SHAKYAMUNI'S TEN GREATEST DISCIPLES, ANANDA WAS FOREMOST IN LEARNING. BUT HE DIDN'T KNOW THE BUDDHA. ALL HE DID WAS STUDY AND MEMORIZE at energyenhancement.org
Osho - Talks on Zen: Bodhidharma: The Greatest Zen Master, Chapter 9: Dead men don't bleed, THE ESSENCE OF THE WAY IS DETACHMENT. AND THE GOAL OF THOSE WHO PRACTICE IS FREEDOM FROM APPEARANCES at energyenhancement.org
Osho - Talks on Zen: Bodhidharma: The Greatest Zen Master, Chapter 10: Not to be in the mind is everything, USING THE MIND TO LOOK FOR REALITY IS DELUSION. NOT USING THE MIND TO LOOK FOR REALITY IS AWARENESS at energyenhancement.org
Osho - Talks on Zen: Bodhidharma: The Greatest Zen Master, Chapter 11: Mind is the greatest enemy of man, THE SUTRAS SAY, 'NOT TO LET GO OF WISDOM IS STUPIDITY.' WHEN THE MIND DOESN'T EXIST, UNDERSTANDING AND NOT UNDERSTANDING ARE BOTH TRUE at energyenhancement.org
Osho - Talks on Zen: Bodhidharma: The Greatest Zen Master, Chapter 12: Every suffering is a Buddha-seed, THAT WHICH FOLLOWS IS WITNESSED ON THE WAY. IT'S BEYOND THE KEN OF ARHATS AND MORTALS. WHEN THE MIND REACHES NIRVANA, YOU DON'T SEE NIRVANA. BECAUSE THE MIND IS NIRVANA at energyenhancement.org
Osho - Talks on Zen: Bodhidharma: The Greatest Zen Master, Chapter 13: To seek nothing is bliss, WITHOUT THE MIND THERE'S NO BUDDHA MEANS THAT THE BUDDHA COMES FROM THE MIND .... WHOEVER WANTS TO SEE A BUDDHA SEES THE MIND BEFORE HE SEES THE BUDDHA ...ONCE YOU'VE SEEN THE BUDDHA, YOU FORGET ABOUT THE MIND at energyenhancement.org
Osho - Talks on Zen: Bodhidharma: The Greatest Zen Master, Chapter 14: To face a Buddha is dangerous, BUDDHAS HAVE THREE BODIES: A TRANSFORMATION BODY, A REWARD BODY AND A REAL BODY. THE TRANSFORMATION BODY IS ALSO CALLED THE INCARNATION BODY at energyenhancement.org
Osho - Talks on Zen: Bodhidharma: The Greatest Zen Master, Chapter 15: Breakthrough... to buddhahood, IF SOMEONE IS DETERMINED TO REACH ENLIGHTENMENT, WHAT IS THE MOST ESSENTIAL METHOD HE CAN PRACTICE? at energyenhancement.org
Osho - Talks on Zen: Bodhidharma: The Greatest Zen Master, Chapter 16: The courage to say 'i don't know', YOU SAY THAT OUR TRUE BUDDHA-NATURE AND ALL VIRTUES HAVE AWARENESS FOR THEIR ROOT. BUT WHAT IS THE ROOT OF IGNORANCE? at energyenhancement.org
Osho - Talks on Zen: Bodhidharma: The Greatest Zen Master, Chapter 17: Take the risk wholesale, BUT THE BUDDHA SAID, 'ONLY AFTER UNDERGOING INNUMERABLE HARDSHIPS FOR THREE ASANKHYA KALPAS DID I ACHIEVE ENLIGHTENMENT' at energyenhancement.org
Osho - Talks on Zen: Bodhidharma: The Greatest Zen Master, Chapter 18: Wakefulness is awareness, YOU SHOULD REALIZE THAT THE PRACTICE YOU CULTIVATE DOESN'T EXIST APART FROM YOUR MIND. IF YOUR MIND IS PURE, ALL BUDDHA LANDS ARE PURE at energyenhancement.org
Osho - Talks on Zen: Bodhidharma: The Greatest Zen Master, Chapter 19: Relish the mystery in the depths of your heart, THROUGHOUT THE SUTRAS, THE BUDDHA TELLS MORTALS THEY CAN ACHIEVE ENLIGHTENMENT BY PERFORMING SUCH MERITORIOUS WORKS AS BUILDING MONASTERIES, CASTING STATUES, BURNING INCENSE, SCATTERING FLOWERS, LIGHTING ETERNAL LAMPS, PRACTICING ALL SIX PERIODS OF THE DAY AND NIGHT, WALKING AROUND STUPAS, OBSERVING FASTS AND WORSHIPING at energyenhancement.org
Osho - Talks on Zen: Bodhidharma: The Greatest Zen Master, Chapter 20: Less than an eyeblink away, BUT THE BATHHOUSE SUTRA SAYS, 'BY CONTRIBUTING TO THE BATHING OF MONKS, PEOPLE RECEIVE LIMITLESS BLESSINGS' at energyenhancement.org