Dr. Thomas Fluellen- What he Says!!
Energy Enhancement Level 1 Course in Spain and at the Alhambra.
The pictures are of a visit of Satchidanand, Devi Dhyani and Dr Thomas Fluellen to the Sacred Energy Site of the Alhambra in Andalucia, Southern Spain, during his Energy Enhancement Course
Details of the Alhambra's Meditational Symbolism are available in the Energy Enhancement Book Available by credit card online- CLICK HERE http://www.energyenhancement.org/shau.htm
Also, here is a FREE article about the Sufi Meditation Symbolism built into the Alhambra, Granada, Southern Spain CLICK HERE
Thomas was originally an American football player at collage where he received his Doctorate. After he broke his knees he became a Singer like Luther Vandross. After that career he worked in Atomic Energy.
THIS IS WHAT THOMAS FLUELLEN SAYS....
Satchidanand and Devi, provide a safe and loving environment in which you can allow your spirit to grow.
They teach you how to rid your mind, body, and spirit of toxins and negative energy.
They are experts in the procedures that they use.
I thank God that they came into my life.
They have truly helped me to heal myself in all the areas of my persona.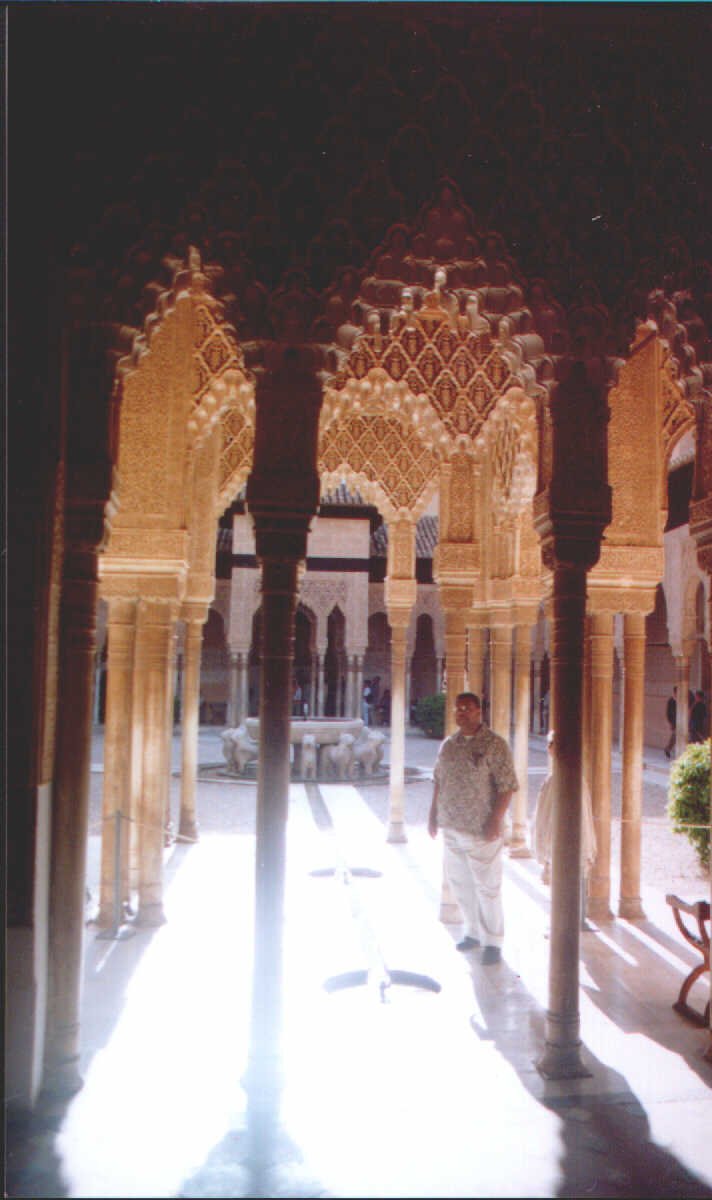 I Came to them a broken man, filled with toxins on many levels.
I have been reborn and connected to the God that is within us all.
If you want to live your life connected to the universal life source and expand your soul consciousness, you must take their Energy Enhancement Training.
It will truly change your life. You will be truly filled with the power of God.
These two very special people are truly guardian angels.
They have helped me to know how to see what is true and to be able to protect myself from negative energy and negative entities.
May God Bless Them and Keep Them Safe.
Your Humble Student and Friend,
Dr. Thomas Fluellen
During the course Thomas said that he was in so much pain for so many years with the knees that he broke whilst playing Football as a student that after he retired he decided to have them replaced medically with stainless steel joints.
After the operation he was in the same amount of pain, no change.
During the course after working with Energy Enhancement for a while and removing many blockages, Thomas asked Devi for so healing and also Colour Lightpuncture in which Devi is an Expert.
After five minutes of chasing the negative energy blockages out of the knees Thomas felt no pain for the first time in thirty years.
Where did the pain go?
Well, where did it come from?
Our answer is that Energy Blockages underlie the physical and create all pain which eventually damages the body.
Just by removing one energy blockage, you can remove all pain!!!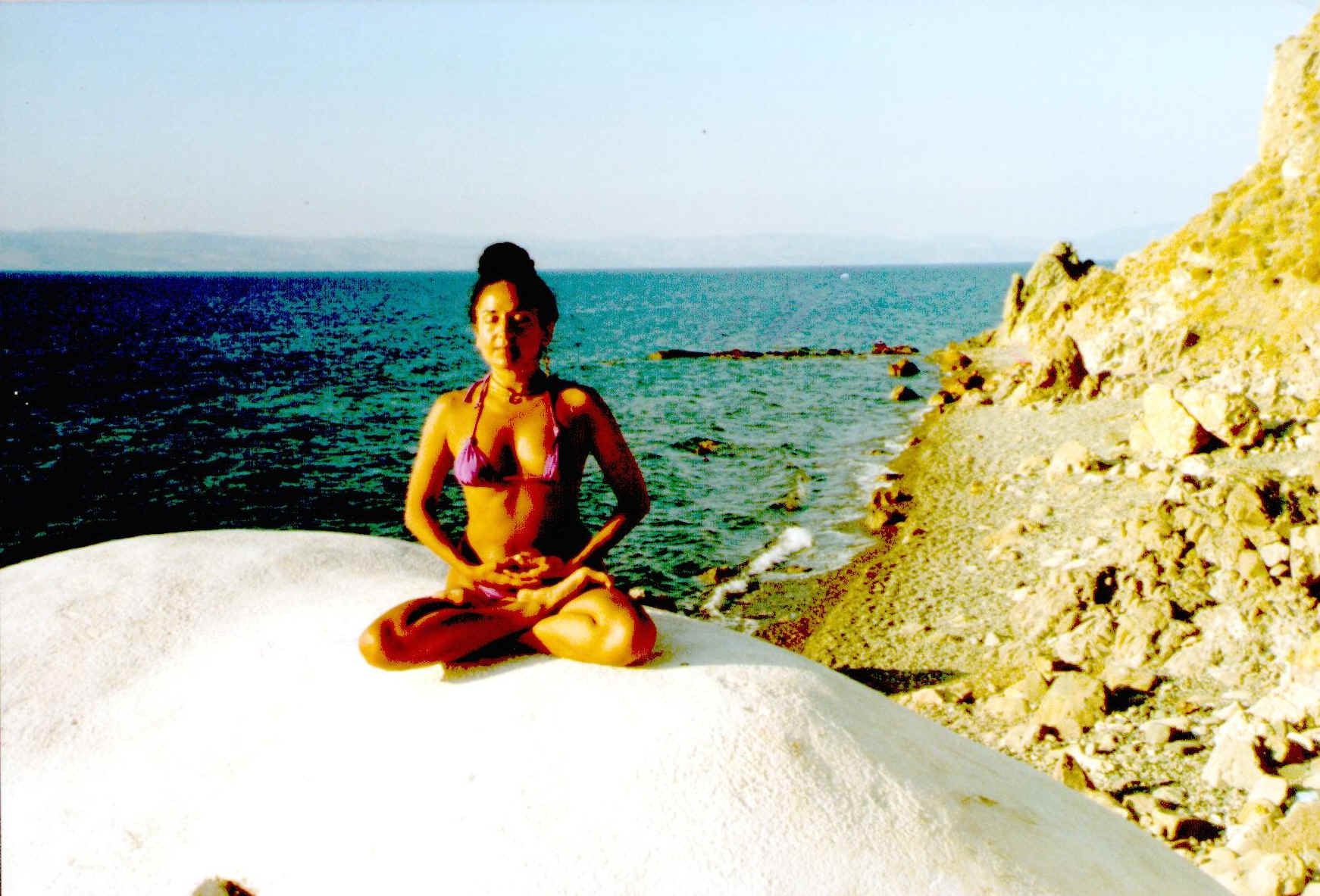 DEVI DHYANI MEDITATING IN GREECE