Meditation Energy Enhancement Course
Tour of India



---
This final week is to give people a chance to review the advanced Meditation Course techniques of Energy Enhancement, learnt on the tour, and to practise them with Yoga on a retreat in the tropical paradise of Goa.
On the Final week of the four week tour of Southern India we will make a 24 hour journey by train from Bangalore to Goa.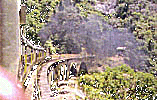 Train Running over Bridge through the Rain Forest to Goa.
Through the tropical rain forest surrounding Goa and past Dudsagar Waterfall. In Goa we will reflect on what we have learnt, on our new perspectives...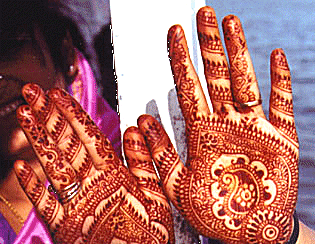 Traditional Hand Painting for a Wedding Ceremony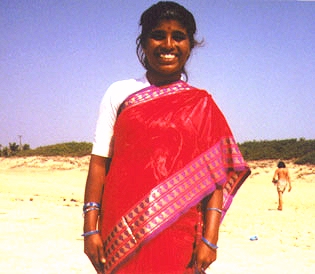 Susila our Masseuse on Goa Beach
...and prepare to leave India from a beach in Goa.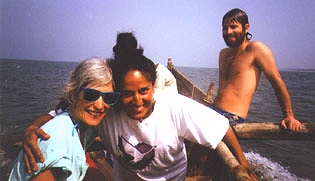 Group members with Tour Leader Nischala Devi (Not available this year) on boat to see the Dolphins in Goa. In Goa we will relax with yoga by the beach and review our Energy Enhancement Meditation techniques and experiences on the four week southern tour in preparation for the return.
Our energy will have risen. Our capacity for meditation will have increased. Our meditational discipline will have become more instilled. We will have reviewed our rich and varied experiences.
Ready for return Home.
"I am the sailor, home from the sea."