OSHO
KABIR
THE PATH OF LOVE
Chapter 4: Religion Is Individual Flowering
Question 5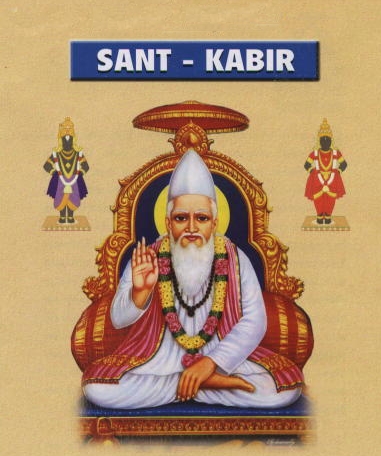 Energy Enhancement Enlightened Texts Kabir The Path of Love
The very, very last question:
Question 5
IS SANT CLAUS ENLIGHTENED?
If he is not, then who will be?
Enlightenment is fun. It is not a serious thing. Santa Claus is a Buddha, is a Christ. Santa Claus is humor, and enlightenment is humorous. It is nothing serious: it is joy, it is fun, it is delight.
Next: Chapter 5: I Sing The Glory Of Forms
Energy Enhancement Enlightened Texts Kabir The Path of Love
Chapter 4:
Osho - Talks on Songs of Kabir: The Path of Love, Chapter 4: Religion Is Individual Flowering, Question 1, WHY DO YOU REFER TO GOD AS `HE'? THE IS-NESS, THE LIFE ENERGY, THE TOTALITY, THE UNKNOWABLE... at energyenhancement.org
Osho - Talks on Songs of Kabir: The Path of Love, Chapter 4: Religion Is Individual Flowering, Question 2, MY UNDERSTANDING IS THAT KNOWLEDGE IS UNDERSTANDING. THE WISDOM OF THE SAGES IS THE WISDOM OF THE AGES. PLEASE LEAD ME TO WISDOM at energyenhancement.org
Osho - Talks on Songs of Kabir: The Path of Love, Chapter 4: Religion Is Individual Flowering, Question 3, KARL MARX'S PHILOSOPHY ADVOCATES A CLASSLESS SOCIETY AND A STATELESS SOCIETY. IS HE ADVOCATING A RELIGIOUS SOCIETY INDIRECTLY? at energyenhancement.org
Osho - Talks on Songs of Kabir: The Path of Love, Chapter 4: Religion Is Individual Flowering, Question 4, I FEEL GUILTY THAT I CAN COME TO YOU AND THE POOR PEOPLE CANNOT COME at energyenhancement.org
Osho - Talks on Songs of Kabir: The Path of Love, Chapter 4: Religion Is Individual Flowering, Question 5, IS SANT CLAUS ENLIGHTENED? at energyenhancement.org