OSHO
KABIR
THE PATH OF LOVE
Chapter 6: The Inner Trinity
Question 7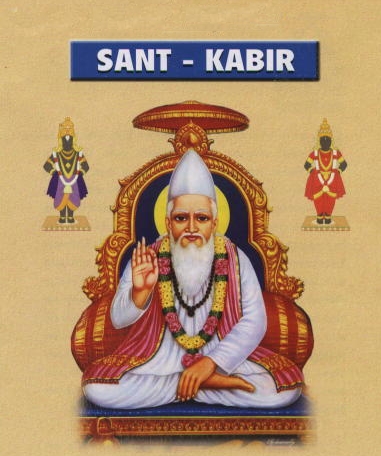 Energy Enhancement Enlightened Texts Kabir The Path of Love
The last question:
Question 7
EACH DAY WHEN I LEAVE CHUANG TZU AUDITORIUM, I SEE THREE WHITE ROBES HANGING IN THE LAUNDRY ROOM. YET I NEVER SEE YOU WEARING MORE THAN ONE ROBE. I HAVE A SUSPICION THAT YOU ARE ACTUALLY ONE OF TRIPLETS. THIS WOULD EXPLAIN HOW YOU GO ON CONTRADICTING YOURSELF IN SUCCESSIVE LECTURES, AND APPEAR IN MORE THAN ONE PLACE AT THE SAME TIME.
So, you have found it out. Now keep it a secret and don't tell it to anybody. That is true; I have to confess. When you have found out, I have to confess. That is true -- I am a trinity, the trinity I as talking about: father, mother, son.
And yes, it is true. That's why it is so easy for me to contradict myself: sometimes the father is speaking, sometimes the mother, and sometimes the son. You will find three rivers meeting in me. It is a SANGAM. It is a meeting-point of three rivers, a TREVENI, a trinity, a TRIMURTI. I have three faces.
That's why it is so easy for me to move through all the traditions -- because there are only three traditions in the world. Three is a very basic unit: the father, the mother, and the son. That's why it will be difficult for you to make a coherent philosophy out of my assertions. You will have to have great intelligence to see the coherence, otherwise the contradiction is very obvious.
When I speak as a father, I speak as a father -- authoritative. When I speak as the mother, I speak as a mother -- non-authoritative, loving. When I am a father I order you, command you. Then I am a Moses with Ten Commandments. When I am a mother I persuade you, I don't order you. Then I am not a Moses; then I am more like a Krishna. He persuades Arjuna, he persuades in a thousand and one ways -- very friendly, very lovingly. By and by, he brings him in. And when I am the son I speak rebellion, revolution. Then I speak as Christ, as Buddha.
And I am all three -- and I would like you also to be all three. To be one is not to be very rich. To be all three together is to be very rich.
Next: Chapter 6: The Inner Trinity, Question 8
Energy Enhancement Enlightened Texts Kabir The Path of Love
Chapter 6:
Osho - Talks on Songs of Kabir: The Path of Love, Chapter 6: The Inner Trinity, Question 1, THE STEINER SCHOOL OF ANTHROPOSOPHY TEACHES ONE TO HAVE A STRONG WILL. THIS IS A DEPARTURE FROM TRADITIONAL EASTERN THOUGHT. WHAT IS THIS WILL? HOW DOES THIS WILL RELATE TO THE EGO? at energyenhancement.org
Osho - Talks on Songs of Kabir: The Path of Love, Chapter 6: The Inner Trinity, Question 2, I AM A GAMBLER IN LIFE. I HAVE BROUGHT SUFFERING TO ALMOST EVERYBODY WHO CAME CLOSE TO ME. MY EYES HAVE DECEIVED EVERYBODY UP TO NOW, AND WHEN PEOPLE, OUT OF THEIR SUFFERING CAUSED BY ME, SOMETIMES SAID, 'YOU ARE A GOOD SOUL,' THEN IT WAS PART OF MY GAME TO DECEIVE MYSELF AND FEEL GOOD ABOUT THEIR STATEMENT at energyenhancement.org
Osho - Talks on Songs of Kabir: The Path of Love, Chapter 6: The Inner Trinity, Question 3, ORGANIZATIONS HAVE ALWAYS FRIGHTENED ME BECAUSE I FELT THERE IS A BUILT-IN EVILNESS, AND MAYBE A NECESSARY EVIL. THE RAJNEESH FOUNDATION IS AN ORGANIZATION, AND HAS EVERY POSSIBILITY OF BECOMING A VERY POWERFUL ORGANIZATION. CAN YOU TELL ME WHY THE FOUNDATION IS NECESSARY? at energyenhancement.org
Osho - Talks on Songs of Kabir: The Path of Love, Chapter 6: The Inner Trinity, Question 4, WHY DO WE WEAR ONE HUNDRED AND EIGHT BEADS ON OUR MALAS? DOES THIS BELONG TO THE WORLD OF RITUALISTIC RELIGION? at energyenhancement.org
Osho - Talks on Songs of Kabir: The Path of Love, Chapter 6: The Inner Trinity, Question 6, WHAT IS YOUR ATTITUDE TO MONEY? at energyenhancement.org
Osho - Talks on Songs of Kabir: The Path of Love, Chapter 6: The Inner Trinity, Question 6, I HEAR THERE IS A ROOM IN THE ASHRAM CALLED: THE OFFICE OF THE GRANDE SEDUCER OF THE OLDIES. HOW OLDE IS AN OLDIE? at energyenhancement.org
Osho - Talks on Songs of Kabir: The Path of Love, Chapter 6: The Inner Trinity, Question 7, EACH DAY WHEN I LEAVE CHUANG TZU AUDITORIUM, I SEE THREE WHITE ROBES HANGING IN THE LAUNDRY ROOM. YET I NEVER SEE YOU WEARING MORE THAN ONE ROBE. I HAVE A SUSPICION THAT YOU ARE ACTUALLY ONE OF TRIPLETS. THIS WOULD EXPLAIN HOW YOU GO ON CONTRADICTING YOURSELF IN SUCCESSIVE LECTURES, AND APPEAR IN MORE THAN ONE PLACE AT THE SAME TIME at energyenhancement.org
Osho - Talks on Songs of Kabir: The Path of Love, Chapter 6: The Inner Trinity, Question 8, WHAT IS THIS ASTONISHING NONSENSE ABOUT YOU HAVING NO CHARISMA? at energyenhancement.org