OSHO
ZEN
I CELEBRATE MYSELF: GOD IS NOW WHERE, LIFE IS NOW HERE
Chapter 7: Come to your own festival
Question 4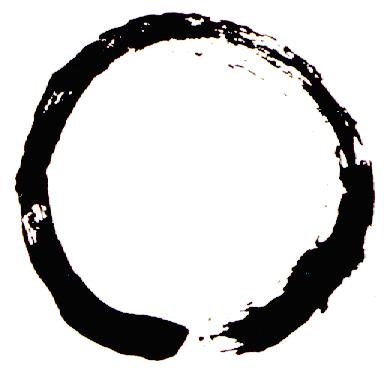 Energy Enhancement Enlightened Texts Zen I Celebrate Myself
Question 4
Maneesha's question:
OUR BELOVED MASTER,
NIETZSCHE SUGGESTS THAT MAN ONLY SEARCHES FOR TRUTH BECAUSE HE PRESUPPOSES THAT TRUTH IS A CONSOLATION, A CURE. BUT, HE SAYS, PERHAPS TRUTH "EXISTS ONLY FOR SOULS WHICH ARE AT ONCE POWERFUL AND HARMLESS, AND FULL OF JOY AND PEACE ... JUST AS IT WILL NO DOUBT BE ONLY SUCH SOULS AS THESE THAT WILL BE CAPABLE OF SEEKING TRUTH."
DO YOU AGREE WITH HIM?
Maneesha, I absolutely agree, because what he is saying is absolutely true. But it does not suit the lips of Friedrich Nietzsche. It would be perfectly right if a Gautam Buddha said it.
You have to understand the difference. Friedrich Nietzsche is only an intellectual; he came to this conclusion as a logical conclusion. He has stumbled almost on the right thing, but it is stumbling in the dark. A buddha does not stumble in the dark, he is living in an immense luminosity.
So what he is saying is right, but the man who is saying it is not right. I agree with the statement, I don't agree with Friedrich Nietzsche.
It will be a little difficult for you: the distinction is very delicate. His statement is correct, but it is not his experience. He himself was not a man of joy -- very sad. He was not a man who could dance or sing; that was far below him. He was a serious philosopher. Philosophers don't dance. They look at the dancers as stupid -- "What are you doing?"
But even without a clear-cut experience, Nietzsche is a rare phenomenon. Buddhas have always been saying that, but a man who is not enlightened has stumbled unconsciously on a truth that is not his experience but only a logical conclusion.
It is perfectly right that people who search for truth, the majority of them are searching for truth because they presuppose that truth is going to be a consolation, a cure. They are sick people. Their old consolation has gone away: God is dead. Now they are seeking for truth in place of God, so they can be again consoled.
Prayer is dead, so they are searching for meditation. Perhaps meditation can be the substitute. But these are the people who will not find it.
He says truth "exists only for souls which are at once powerful and harmless, and full of joy and peace." He was not full of joy or full of peace; he was one of the most tense persons who has ever walked on the earth. And finally he had to be admitted into a madhouse. His anxiety became so serious that to keep him in the house was dangerous; he had to be handed over into a mad asylum.
But what he was saying is perfectly right. Only a man of peace, silence, joy, a man who is capable of singing and dancing, a man who is capable of celebrating, is the man who is capable of seeking and finding the truth.
I am trying in every possible way to make you nonserious, non-tense. Laugh, dance, sing, celebrate, because these are the people who will find immense power arising in themselves which is dormant. These are the people who will have power but will not harm anybody with their power. Their power will be a blessing to the world. It will not be the power that destroys, it will be the power that creates. These will be the creators.
And these will be the people who know. These will be the people who have disappeared in joy, in dance, and are no more. Only a consciousness, a pure consciousness remains. That pure consciousness we have called the awakened consciousness, the enlightened consciousness; we have called it samadhi or satori ... Gautam Buddha is just a name, representative of this ultimate blossoming.
It is time to be nonserious!
Time for Sardar Gurudayal Singh ....
Martha Grumble and Mildred Mousebreath, two middle-aged housewives, are sharing confidences over a cup of coffee.
"I don't know what to do about my husband anymore," sniffs Martha. "He never comes home until three in the morning."
"Oh dear!" sighs Mildred. "My husband used to be like that -- but not anymore!"
"Really?" asks Martha. "What made him change?"
"What made him change, my dear," says Mildred, smiling, "is that every time he crept through the door at three o'clock in the morning, I would sweetly call out, `Is that you, Raymond?'"
"Is that all there is to it?" asks Martha.
"That's right!" explains Mildred.
"But I don't understand," says Martha. "Why would that stop him?"
"Simple," explains Mildred. "Because his name is Sidney."
Jack Jerk stays out late one night and comes home at three o'clock in the morning. He walks into the bedroom and finds his wife Jill Jerk lying awake, naked, in the bed.
"Where the hell have you been until three in the morning?" screams Jill, furiously.
Ignoring her, Jack takes off his coat and opens the bedroom closet. To his amazement, he finds a naked man crouching on the floor.
"Who the hell is this guy?" shouts Jack.
Jill sits up in bed and cries, "Don't change the subject!"
It is a sunny morning on Cape Catastrophe beach, and Prunella Polygon, a very homely-looking girl, is rambling along daydreaming. She stumbles and trips over a bottle lying in the sand, and nearly faints when the top of the bottle flies off and, "Poof!" -- a genie pops out.
The genie stretches and yawns and then looks at Prunella and announces, "Ah! I am forever in your debt, young lady. You have freed me from a prison of a thousand years. Ask anything, and I will fulfill your desire."
Prunella Polygon cannot believe her good luck and does not hesitate.
"I want a figure like Sophia Loren," she says, "and a smile like Raquel Welch, and hair like Bridgette Bardot and tits like Samantha Fox. And eyes like Elizabeth Taylor and an ass like Marilyn Monroe."
The genie takes a long look at Prunella and says, "Honey, please put me back in the bottle."
Nivedano ...
(Drumbeat)
(Gibberish)
Nivedano ...
(Drumbeat)
Be silent ...
Close your eyes ... and feel your body to be completely frozen.
This is the right moment to turn in.
Gather all your energy ... and with a total consciousness, rush towards your center of being. The center of your being is just two inches below the navel, inside your body.
All that you need is an urgency, as if it is going to be the last moment of your life. With great urgency and intensity, rush towards the center.
Faster and faster ...
Deeper and deeper ...
As you are coming close to your center, a great silence descends over you just like soft rain.
You can feel it.
You can feel the coolness of it.
A little more deep, a little more close to the center ... and a tremendous peace arises in you, overwhelming you.
As you are coming closer, suddenly there arises a luminosity: your whole being becomes light.
Now step into the very center.
And you start feeling drunk with the divine.
This is what is called ecstasy.
Out of this ecstasy is all celebration.
Centered in your very being, you are no more. You have come to the seed -- the bodhisattva has dissolved into the buddha.
The face of Gautam Buddha is the original face of every human being. The only quality Gautam Buddha has is witnessing.
Witness that you are not the body.
Witness that you are not the mind.
And finally, witness that you are only a witness. This pure witness -- sakshin -- is your ultimate freedom. It is your enlightenment, it is your liberation.
It is entering into the eternal dance of life.
It is because of this I say again and again, I celebrate. To me, life is celebration. Existence is celebration.
Witness the eternal dance that is happening inside you. This dance has to become your very flavor, your very fragrance. And invisible flowers are showering over you.
You cannot celebrate alone, existence participates from all dimensions. Nature rejoices when anyone comes to the very center of being. A part of nature has become awakened.
To make this witnessing deeper,
Nivedano ...
(Drumbeat)
Relax ...
Be in a let-go.
This is the peace, the joy, the silence, the power that is harmless, that is creative.
This is what Nietzsche has stumbled on in his darkness and blindness. But you are going with open eyes to the very heartbeat of the universe.
The whole universe except the so-called religions is in immense celebration every moment -- in the birds, in the trees, in the rivers; in the oceans, in the mountains, in the stars. All around you there is nothing but celebration.
You have to participate in it.
Throw out all the barriers.
They are only fictitious, and reality has immense power.
Witnessing will do the job. Witnessing is another name for meditation.
At this moment, Gautama the Buddha Auditorium is becoming an ocean of consciousness. Ten thousand buddhas are melting like ice in the ocean -- no waves, no ripples, absolute silence.
Remember, enlightenment has three steps.
The first is that the buddha you are experiencing within you follows behind you like a shadow. It is your very nature, your dhamma. It is your tennen.
The second step, after experiencing the buddha behind you, his warmth, his love, his truth, his compassion, his divine drunkenness ... you slowly become his shadow. He comes in front of you -- that is the second step.
And your shadow starts disappearing, slowly slowly. As you melt into the buddha -- that is the third and final step -- you are no more.
Only the buddha is -- you are no more.
Only an enlightened awareness is -- you are no more.
Only life is celebrating.
A sheer dance of joy ...
A song that has no words in it, a music without any sound.
Eternity in your hands.
You become one with the cosmic whole.
I celebrate myself. I hope soon you will be able to say the same: "I celebrate myself."
Before Nivedano calls you, collect all these experiences. You have to bring them to your day-to-day life. The grace, the beauty, the truth, the honesty, the intensity of living -- and the witnessing has to be your very breath, your heartbeat.
And persuade the buddha -- he is your nature; you have never requested it, you have never welcomed it. That's why it has been there hiding in the very center of your being.
Help it to come along with you.
It is bound to come. It has come thousands of times, to thousands of buddhas. It is every living being's birthright.
Just ask him to come along with you and he will transform your whole life -- in every gesture, in every word, in every silence you will find his presence, his light.
Nivedano ...
(Drumbeat)
Come back ... but come as a buddha, full of joy. A great serenity, a pure silence ... and sit down for a few moments just to recollect, to remind yourself of the golden path that you have followed inwards, and the silent, peaceful space that you have encountered.
You have seen your original face, the face of the buddha.
Feel the presence of the buddha behind you -- the warmth, the coolness, together; the power and humbleness together. The silence -- utter egolessness and yet a tremendous dignity.
This is what makes one celebrate life.
There cannot be anything more than existence is already.
Just participate in the dance.
Celebrate to your abandon, and all the mysteries and all the secrets of existence and life will be opened unto you.
It is my promise.
It is the promise of all the buddhas, past, present, future.
Okay, Maneesha?
Yes, Beloved Master.
THE END
Energy Enhancement Enlightened Texts Zen I Celebrate Myself
Chapter 7:
Osho - Talks on Zen: I Celebrate Myself: God Is No Where, Life Is Now Here, Chapter 7: Come to your own festival, ONE DAY, SEKITO ANNOUNCED TO EVERYBODY THAT THE NEXT DAY THEY WOULD WEED THE GRASS IN FRONT OF THE BUDDHA HALL. THE FOLLOWING DAY, ALL THE MONKS GATHERED WITH SICKLES IN THEIR HANDS, BUT ONLY TANKA CAME WITH A TRAY FILLED WITH WATER at energyenhancement.org
Osho - Talks on Zen: I Celebrate Myself: God Is No Where, Life Is Now Here, Chapter 7: Come to your own festival, Question 1, IT SEEMS THAT NEVER HAS ANY GOD-ORIENTED RELIGION BEEN MORE ANACHRONISTIC THAN IT IS TODAY; YET CURIOUSLY, CHRISTIANITY AT LEAST SEEMS TO BE BLOOMING. BORN-AGAIN CHRISTIANS, JESUS FREAKS, AND FUNDAMENTALIST CHRISTIANS ARE RIFE at energyenhancement.org
Osho - Talks on Zen: I Celebrate Myself: God Is No Where, Life Is Now Here, Chapter 7: Come to your own festival, Question 2, IS IT BECAUSE OF GOD THAT SOCIETY CREATED MADHOUSES? at energyenhancement.org
Osho - Talks on Zen: I Celebrate Myself: God Is No Where, Life Is Now Here, Chapter 7: Come to your own festival, Question 3, COULD IT BE THAT THE WORD `GOD' IN ANCIENT TIMES, BEFORE THE PRIESTS, WAS USED BY PEOPLE TO EXPLAIN THE UNEXPLAINABLE, THE DIVINE EXISTENCE, THE NATURE OF BEING, THE BUDDHA? at energyenhancement.org
Osho - Talks on Zen: I Celebrate Myself: God Is No Where, Life Is Now Here, Chapter 7: Come to your own festival, Question 4, NIETZSCHE SUGGESTS THAT MAN ONLY SEARCHES FOR TRUTH BECAUSE HE PRESUPPOSES THAT TRUTH IS A CONSOLATION, A CURE. BUT, HE SAYS, PERHAPS TRUTH 'EXISTS ONLY FOR SOULS WHICH ARE AT ONCE POWERFUL AND HARMLESS, AND FULL OF JOY AND PEACE ... JUST AS IT WILL NO DOUBT BE ONLY SUCH SOULS AS THESE THAT WILL BE CAPABLE OF SEEKING TRUTH' at energyenhancement.org