OSHO
ZEN
ZEN: THE PATH OF PARADOX
VOL. 3
Chapter 10: A Song Untouched by Time
Question 2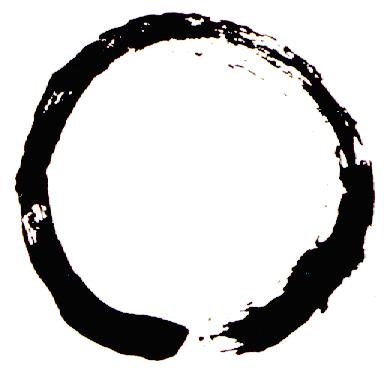 Energy Enhancement Enlightened Texts Zen Paradox, Vol. 3
The second question:
Question 2
WHAT IS THE PATH TO ETERNAL LIGHT? CAN AN ALCOHOLIC TAKE SANNYAS? WHAT IS THE POINT IN SANNYAS?
FIRST: WHAT IS THE PATH TO ETERNAL LIGHT? There is no path. Reality is absolutely pathless. If you start seeking for a path, you are looking for a goal. The path presupposes the goal. Without the goal you cannot have a path. The goal presupposes a desiring mind, and the desiring mind is the world -- the world of darkness, misery, hell.
Don't ask about the path. Zen is the pathless path; hence, the paradox.
You ask: WHAT IS THE PATH TO ETERNAL LIGHT?
Let me tell you two anecdotes:
We never leave the Way for a moment, says Zen, and what we can leave is not the Way. Morning and evening, living and dying, we can never go from it an inch or a second. In China was the brilliant Zen Master, Joshu, and one day a monk asked him, "What is it, the Way?"
"Outside the fence there," said Joshu immediately. "The way? Oh yes, there it is, outside the fence."
But from the monk's side, "Why no, that's not what I am asking about, that little way outside the fence." The monk says, "What is it, the Great Way, I mean?"
He means the Great Way of the universe, what you mean by 'the path to eternal light'. He says, "I am not talking about this small way beyond the fence. Don't talk stupidly! I am talking about the Great Way, Tao, Dhamma. I am talking about the Way to God!"
Now Joshu says: "The great way is the one leading to the capital."
The superhighway. Joshu is joking, but with great compassion in it. He is saying, "Don't ask about the Way, because ALL ways lead astray." The way means you are going somewhere else; you are leaving the place where you are -- and God is there! And truth is THERE where you are; and you are going astray, you are going away. And you are asking for a very speedy method to attain to the goal. And the goal you have never missed for a single moment.
Hence they say:
We never leave the Way for a moment. What we can leave is not the Way. Morning and evening, living and dying, we can never go from it an inch or a second.
It is impossible to go away from God. Many people come to me and they ask, "Where to find God?" And I ask them, "Where have you lost Him? Where did you lose contact? Where?" They look a little puzzled.
You cannot leave God. God is your life. You breathe in Him, your heart beats in Him, your pulse pulsates in Him. You are born in Him and you will die in Him. How can you leave Him? It is impossible to leave God. The moment you leave God you are no more alive -- God is life.
But the word creates the problem. That's why I say it is better to use the word 'Life' with a capital L than 'God', because then you will not ask the foolish question: "What is the Way to Life?" -- mm? -- it will look absurd. You can ask the foolish question: "What is the way to God, eternal light?" And what is happening here? Can't you see everything is eternal? This moment eternity is contained in it? The whole that has been and the whole that will ever be is contained in this moment? What more eternity do you want?
Don't be greedy. And this greed will create trouble for you. It will create eternal anxiety.
You ask: WHAT IS THE PATH TO ETERNAL LIGHT?
There is no darkness! EVEN DARKNESS IS LIGHT; YOU just need to have eyes to see -- even darkness is light. Don't you see the owls in the night seeing perfectly well? They have eyes to see.
There was one Indian mystic, the founder of a system of philosophy, Vashishta. He has many names; Indians give many names to people they love. One name is tremendously significant. That name is: OULUKYA -- The Owl. Looks very strange to call a great mystic The Owl. Another name of Vashishta is: OULUKYA DARSHAN -- the philosophy of The Owl. Why? Why is this man known as The Owl.
He is known as The Owl because even in darkness he could see light; even in the world, God; even in death, the eternal; even in the moment, the infinite; even in the body, the bodiless, even in misery, the blissful. Because he could see so deep, hence the symbolic name: Oulukya -- The Owl.
I love that name. We have given very beautiful names to Buddha, to Mahavir, but nothing to compare -- this is unique: The Owl. Yes, a man of understanding becomes an owl. Even in the negative he can see the positive. Then the world is no more the world, it becomes divine. Then the ordinary is no more the ordinary, it becomes luminous with the extraordinary. Then very ordinary moments are wondrous, mysterious.
So don't look somewhere far away in the distant, and don't ask "What is the path to eternal light?" The eternal light is herenow. Where are you going? If you go anywhere, you will be going away from this eternal light. The eternal light is in YOU! Right this moment you are at the source! This has to be hammered into you as many times as possible -- that you are right now at the very source and you have never left it for a single moment. Just recognize it, just open your eyes and see it!
In ancient India, there was one of Buddha's disciples, Vasubandhu. He was known to be a very very holy man. He was honoured by all for his strict observance of discipline, long hours of prayer, purity and renunciation.
He was a great ascetic -- the greatest amongst Buddha's disciples.
To remove this one-sided view, the patriarch Gayata asked one of the disciples of Vasubandhu...
... this Gayata was one of the enlightened disciples of Buddha. This Gayata was not as well-known as Vasubandhu, because people become interested in foolish things. Who bothers about enlightenment? If you become enlightened, no newspaper is going to cover it. If you murder somebody, certainly you will be covered. If you become a great ascetic -- if you torture your body, every morning you whip yourself -- then you are going to become headline news.
So Vasubandhu was known very much as the greatest holy man -- and he was not yet enlightened. Gayata was not known; only known to a few people who could understand and who could see. Gayata wanted to remove this one-sided view of Vasubandhu -- this sadistic, masochistic approach towards life. He wanted to make him alert that "You are just doing unnecessary things. God is already there! You need not starve yourself. You can feed yourself -- you will not miss God. God is not against food. You can sleep well and you will not miss God; sleep is perfectly spiritual. And you can wear clothes when it is cold, and you can sit under the shade when it is hot -- and this will be respectful towards the God that is abiding in you. In fact, this is disrespectful when the God wants to come under the shade and you go on standing in the heat because you are an ascetic -- and the God wants to come in! And the God goes on saying 'Vasubandhu, find a shelter.' But how can you find? -- this has become an ego trip. And the God says, 'I'm feeling very hungry, Vasubandhu.' But you say, 'Keep quiet! You Satan, keep quiet! You Devil, don't come in my way and don't disturb me. I am an ascetic and today is my fasting day."'
Many times you misunderstand God's voice as the Devil's. Always remember: the natural is divine. Never call it devilish. Almost always you call it devilish. The natural is divine; the unnatural is devilish.
Gayata must have watched it happening again and again and he must have become concerned: "This poor man is becoming by and by more famous" -- and the more famous you become, the more difficult it becomes to get down from your trip.
So Gayata asked one of the disciples of Vasubandhu...
Vasubandhu had many disciples. Naturally, whenever you do something strange, something stupid, you will find disciples. If you are very sane, it is very difficult to find disciples, very very difficult. If you do something insane, people become interested, they become intrigued.
He asked one of the disciples of Vasubandhu, "Will he reach Buddhahood by these austerities and earnest discipline?"
The disciple answered, "With such devotion, how could our teacher not attain Buddhahood?"
Gayata said, "Your teacher is far from the Way. However much and however long he does these practices, it is all only an empty fancy."
The disciple asked, "Then by what practice does Your Holiness acquire merit, that you criticize our teacher?"
The patriarch Gayata replied, "I neither seek the Way nor fall into contrary views, neither humbly worship the Buddha nor become proud, neither practise long meditations nor become neglectful, neither fast nor overeat. i am neither satisfied nor dissatisfied, there is no desire in my mind. THIS IS WHAT IS CALLED THE WAY."
He is saying here plainly that it is not a question of seeking the Way, since we already have it, but that perfection is merely to ALLOW it.
Remember this parable. Gayata says, "I don't go to the extremes, I remain in the middle. I don't fast, I don't eat too much. I don't move to the extreme, to the excess; I remain calm and quiet and cool in the middle. I am not proud, I am not humble." A tremendously beautiful statement: "I am not proud, I am not humble."
The humble man is just the proud man standing upside down. Humbleness is a form of arrogance, upside down, in the reverse order, in the reverse gear -- but it is the same car. The car has not changed. First you want to prove to the world that "I am somebody." Then one day you start proving that "I am nobody." But you are still proving, you still continue proving that "I am nobody."
But the idea that "I am nobody -- humble, dust of your feet" is still a claim, and there is some ego hiding behind it. The humblest person carries the most subtle ego. Watch the so-called humble people -- people who think they are humble -- and you will see a very very subtle ego hiding behind their facade.
Gayata said, "I am neither humble nor proud; I neither practise long meditations nor become neglectful. I am neither satisfied nor dissatisfied -- because there is no desire. so how can I be satisfied or unsatisfied? I am neither contented, nor discontented. I simply go on watching the games of the mind. I have no desire. THIS IS WHAT IS CALLED THE WAY."
It you can fall into this space of watchfulness, you have attained to the Way. And this watchfulness is always there -- you have just to make contact with it.
WHAT IS THE PATH TO ETERNAL LIGHT?
The path is not without, it is within. And it is not a path at all -- it is just awareness.
And the second thing you ask: CAN AN ALCOHOLIC TAKE SANNYAS?
WHY NOT? If powerholic people can take, sexoholic people can take, egoholic people can take, why not alcoholic? These people are more dangerous people. The politician -- the powerholic -- mad, intoxicated with power, he is more dangerous. The alcoholic is not so dangerous. The alcoholic can at the most destroy himself; he is suicidal. But the politician can destroy the whole world; he is murderous. Suicide, in fact, is your freedom. If you want to kill yourself, in a free world nobody should prevent you. Why? If you don't want to live, it is for you to choose and decide; it is your life.
The alcoholic is suicidal; but the egoholic, the powerholic, they are murderous; they are the really dangerous people. And the irony is that politicians again and again say they would like to prohibit alcohol completely. They are the REALLY dangerous people. Have you ever heard of any alcoholic doing anything very wrong in the world's history? What wrong can they do? -- at the most they can fall in a gutter. So it's okay; that is their freedom. Sometimes they can shout in the night -- so what's in it?
But the people who are power-intoxicated, they are danger-ous people. Do you know? -- Adolph Hitler was very much against alcohol. He was a mahatma: a non-smoker -- he never smoked, he was against smoking; a non-meateater -- which is very strange -- a vegetarian, a Jain; no alcohol, and very very disciplined. He used to get up in the BRAHMAMUHURTA, early in the morning, his whole life. Used to go to bed early. You cannot find any fault in his character. His character is perfect -- as perfect as Mahatma Gandhi's. But then what went wrong?
Such a man of character proved to be the most dangerous man in human history. Now, if he had been a little alcoholic things would have been far better. Then he would not have risen to such power. Mm? He would have been in some gutter, he would not have risen to such power. Or if he had been fooling around with women, there would not have been much danger. What is there in it? But because he was such a man of character he led the whole world to a point where it was almost possible to destroy the whole of humanity, the whole past, the whole achievement of human consciousness. Beware of mahatmas!
Nothing wrong.... If you are a politician, I feel a little hesitant to give you sannyas. If you are an alcoholic, nothing much wrong. You can become a sannyasin. Maybe the sannyas will change your life, because an alcoholic is basically a religious man. This has to be understood.
Alcohol has something of the religious in it -- hence the appeal. What is the appeal of alcohol? It makes you forget yourself. It makes you forget your ego -- it makes you forget your misery, anxiety, worry. It takes you away from the world; the world is really hell. It gives you a private door to enter into another world. At least for a few moments, a few hours, you are no more part of this ugly affair; you live in a private fancy. It gives you a dream.
Hence, all the religions are against alcohol because it is competitive. Religion ALSO gives you another door to escape from the world. Religion also makes techniques available to you so that you can drop your ego, but permanently. What alcohol can do only temporarily, religion helps to do permanently. Religion can help you so much that not only is the worry forgotten but dropped. Alcohol is a very temporary measure. Hence the competition.
My own understanding about alcohol is that all the religions have been against it because they see the point: this is the competitor. If people become alcoholics they don't bother about religion; they have found a private technique of their own. Why should they bother about Mahavir and his meditations, and Buddha and his meditations? -- and they take a long time and they are arduous. They have found a-shortcut! They go to the pub and it is okay. For those few moments they are Buddhas.
I have heard about a man who was a soldier in the army -- a drunkard. The general called him once, because he was a very good man, loved by everybody, and the general said, "Listen, you are such a good person. You are loved by everybody. Why don't you drop this drinking? If you had dropped this drinking, by now you would have been a captain."
The man laughed; he said, "You are telling me? When I drink I am the general! Who bothers? Captain...? Every night when I am in it, I am the general -- and you are persuading me to be the captain?"
Alcohol is a private door to religion. Not a very good door, very temporary, momentary. But my understanding is that humanity will remain alcoholic till religion becomes its alcohol. Till more and more people come to religion, alcohol is going to remain; alcohol cannot disappear from the world. I am not against alcohol; I am all for bringing people towards religion, towards meditation, prayer. Once they start entering into prayer, once they have the real thing, they will drop alcohol. But the real thing has to happen first.
And I am not saying that first you drop out of your drinking habits. That is not possible. I don't demand anything impossible. I accept your limitations. I have so much respect for you that I respect your limitations. I have no condemnation in me. If you are an alcoholic, I understand. I feel sorry for you, I feel compassion for you. I know you must be in trouble; you must be in worries, sadness, misery. Life must be getting too much. It must be getting on your nerves. The alcohol gives you a kind of relaxation .
For the moment nothing is wrong. It's okay. But start searching for the real thing, for the real coin -- that's what sannyas is. Start searching for real meditative states when the ego disappears. When the ego disappears you will not need alcohol. For what? My own observation has been this: that people, once they start getting into meditation, find it impossible to drink. By and by, it becomes a great problem for them, because whenever they drink, they lose all that they attain through meditation. Whenever they drink, they forget all the bliss that comes through meditation.
Alcohol is a technique for forgetfulness. If you are miserable it helps you to forget misery. If you are blissful it helps you to forget your blissfulness. So the whole technique, my technique is, first to make you a little more happy. Once you are happy, then it is your choice; I don't bother about it. I don't ask you to drop it. I say, "Now it is your choice." If you become a little happy you will not go for alcohol, because the moment you drink you will forget your happiness. It brings forgetfulness, whatsoever the case is -- happy, unhappy, it brings forgetfulness. Once meditation starts flowering inside you, new spaces, new blissful spaces, it becomes impossible. Then it is for you to choose. When you have the real diamond, I don't think you are going to go for the artificial one.
And you ask me: WHAT IS THE POINT IN SANNYAS?
Exactly the same that you are searching in alcohol. Exactly, precisely the same. But the alcohol can create only an illusion, and sannyas will give you the real thing.
Next: Chapter 10: A Song Untouched by Time, Question 3
Energy Enhancement Enlightened Texts Zen Paradox, Vol. 3
Chapter 10:
Osho - Talks on Zen: Zen: The Path of Paradox, Vol. 3, Chapter 10: A Song Untouched by Time, Question 1, THE CONTEMPORARY IDEAL OF LIVING COMPLETELY WITHIN THE PRESENT MOMENT, NO LESS THAN THE CLASSICAL MYSTICAL NOTION OF LIVING TOTALLY WITHIN THE DIVINE ETERNAL at energyenhancement.org
Osho - Talks on Zen: Zen: The Path of Paradox, Vol. 3, Chapter 10: A Song Untouched by Time, Question 2, WHAT IS THE PATH TO ETERNAL LIGHT? CAN AN ALCOHOLIC TAKE SANNYAS? WHAT IS THE POINT IN SANNYAS? at energyenhancement.org
Osho - Talks on Zen: Zen: The Path of Paradox, Vol. 3, Chapter 10: A Song Untouched by Time, Question 3, IS IT REALLY POSSIBLE TO DROP SEX BY GOING THROUGH IT? IT SEEMS MY MIND AND BODY WILL NEVER STOP ASKING FOR IT? at energyenhancement.org
Osho - Talks on Zen: Zen: The Path of Paradox, Vol. 3, Chapter 10: A Song Untouched by Time, Question 4, OSHO, PLEASE EXPLAIN TO ME WHAT IT MEANS TO TAKE SANNYAS. YOU HAVE GIVEN ME MANY UNDERSTANDINGS AND OPENED NEW PATHS FOR ME at energyenhancement.org