OSHO
ZEN
THE SUN RISES IN THE EVENING
Chapter 6: This is How it Comes
Question 5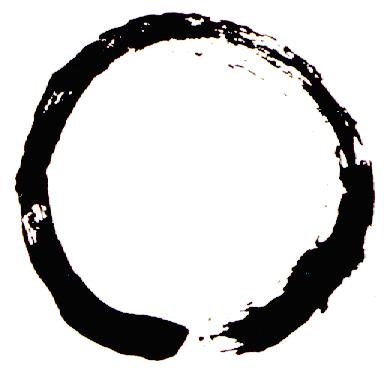 Energy Enhancement Enlightened Texts Zen The Sun Rises in the Evening
The last question:
Question 5
WHILE I WAS LISTENING TO YOUR REPLY TO KALIKA'S QUESTION (WHICH I TOO WAS EXPERIENCING FOR THE LAST FEW DAYS) AND LOOKING AT THE SKY, I SAW THE CLOUDS OF UNHAPPINESS VANISHING. IN THAT MOMENT OF HAPPINESS, FOR THE FIRST TIME, I EXPERIENCED 'DEPTH AND CLARITY IN THE SKY'. SIMILARLY, YESTERDAY WHILE OFFERING MY PRANAMS, I CLOSED MY EYES AND FOUND THE 'WINDOW OF MY HEART' OPENING -- FULL OF BRIGHT SUNLIGHT POURING IN. I FELT THAT THROUGH THE WINDOW OF THE HEART ONE CAN SEE UNTO YOU AND ALSO THAT THROUGH YOU, TRUTH REVEALS. IS THAT SO?
Chitaranjan, it is so, but the mind immediately raises questions. It is not only you who had seen the window opening, when I passed you, I also saw the window opening. You were in a transformed state. You were not in an ordinary kind of mind, your eyes had a different shine. I also saw something happening to you, something of immense importance. For a moment you had fallen in tune with my heart. For a moment you vibrated with my vibe; your beat was rhythmic with my beat. For a moment you breathed through me and r breathed through you. That moment was immense. That moment was great.
But mind immediately jumps over it, hence the question IS THAT SO? The mind cannot believe it, the mind cannot trust it. The mind will say 'Chitaranjan, you must be imagining. What are you talking about? What nonsense! "The window of the heart"... have you ever heard of anything like that? There is nothing -- no window in the heart. In fact, there is no heart, but just a pumping system inside, just a blood purifying mechanism. What heart are you talking about? and what window? You must have fallen in a trance, you must have been hypnotized, Chitaranjan; otherwise, you see the sky every day -- it is the same sky! What clarity? and what depth? You must have dreamed, you must have hallucinated.'
The mind cannot trust; it is against the mind's existence to trust such phenomena, so the mind immediately raises questions. Many times many of you come very close to me. Sometimes it happens on a mass scale. Sometimes there are moments when all of you -- almost all of you -- are in a transformed state, in SAMADHI -- just being one with me. But that moment slips. You cannot contain it -- it is too much -- you have to spill it. It is frightening too, because you see yourself disappearing and evaporating. And you cling, back to your old reality, and you raise a thousand and one questions. Great dust you raise, great clouds of smoke, so that you can feel settled again. The sky is no more clear, there is no depth, the luminosity is lost: you are back into your old self, and the mind is at ease. And the mind says 'Look, this is reality, that one cannot be real. And that one happens only for moments, and that too only happens with this man. Maybe he is a magician, maybe he is a hypnotist, maybe he is doing something. The real is that which remains' mind says, 'the real is that which remains forever. The ordinary sky is the real sky, and the ordinary beating of the heart is the real heart. Chitaranjan, you must have hallucinated.'
The mind will say these things again and again, and the window will open again and again. If you don't listen to the mind, it will open more often, you will see the light pouring in more often. Slowly slowly the gestalt changes; that reality which happens for only moments becomes abiding and this reality which looks very real because you have lived it this way for so many lives slowly slowly becomes unreal.
That is the meaning when Shankara says 'This world is illusory.' Not that these trees are illusory or these walls are illusory, or these rocks are illusory, what he means is that the way you have perceived it up to now is illusory because you were asleep.
Chitaranjan, that moment you were awake. It was a small MINI-SATORI, very small -- just for a moment, a split moment, the window opened. But even that is enough proof that there is a window, that there is a different kind of opening, that there is a way of knowing reality which is totally different, qualitatively different. You are fortunate, you are blessed. Let it come more and more. Allow it more and more. Even if IT sometimes frightens you, take the challenge, risk all. Go into this adventure -- this adventure is God.
Next: Chapter 7: The Essence is at Ease...
Energy Enhancement Enlightened Texts Zen The Sun Rises in the Evening
Chapter 6:
Osho - Talks on Zen: The Sun Rises in the Evening, Chapter 6: This is How it Comes, Question 1, HOW DO I FIND MY WAY? at energyenhancement.org
Osho - Talks on Zen: The Sun Rises in the Evening, Chapter 6: This is How it Comes, Question 2, SOMETIMES RUNNING HERE AND THERE, TALKING, LAUGHING, WORKING, READING, WRITING AND CLEANING -- THE FACT IS: WHEn THE DOOR CLOSES BEHIND AND THE EYES ARE SHUT -- IT IS DARK at energyenhancement.org
Osho - Talks on Zen: The Sun Rises in the Evening, Chapter 6: This is How it Comes, Question 3, THE MORE I LOOK INTO MYSELF, THE MORE I FIND THAT I'M SUCH A NARCISSIST -- AND MY ONLY AND REAL CONCERN IS NOT ENLIGHTENMENT, LIBERATION... AND ALL THAT, BUT BEAUTY. I WANT TO MAKE MYSELF AND THE WORLD AS BEAUTIFUL AS POSSIBLE. AND THE BEAUTY OF BEAUTIES SEEMS NOT TO BE. AM I AN OKAY STUDENT OF YOUR AESTHETICS? at energyenhancement.org
Osho - Talks on Zen: The Sun Rises in the Evening, Chapter 6: This is How it Comes, Question 4, FOR QUITE A LONG WHILE NOW, I FEEL AS IF I AM SITTING BETWEEN TWO CHAIRS -- BETWEEN THE REALITY OF MY MIND A YOUR REALITY. WITH PATIENCE AND ACCEPTANCE, I WAIT. BUT WHAT IS THIS 'CUTTING THE ROOT' OF ALL MISERY? I DO NOT UNDERSTAND. WHERE IS THE ROOT? WHAT IS IT? at energyenhancement.org
Osho - Talks on Zen: The Sun Rises in the Evening, Chapter 6: This is How it Comes, Question 5, WHILE I WAS LISTENING TO YOUR REPLY TO KALIKA'S QUESTION (WHICH I TOO WAS EXPERIENCING FOR THE LAST FEW DAYS) AND LOOKING AT THE SKY, I SAW THE CLOUDS OF UNHAPPINESS VANISHING at energyenhancement.org