OSHO
ZEN
WALKING IN ZEN, SITTING IN ZEN
Chapter 2: This Is Sacred, This Is Divine
Question 2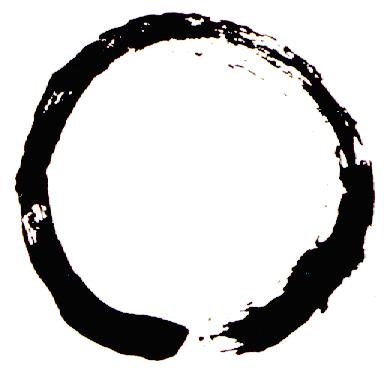 Energy Enhancement Enlightened Texts Zen Walking in Zen, Sitting in Zen
The second question
Question 2
OSHO,
WHY DO ALL THE AWAKENED ONES SAY THAT MAN IS ASLEEP? I DON'T AGREE. I THINK I AM FULLY AWAKE. WHAT DO YOU SAY?
Niraj,
It is impossible to understand what the awakened ones say unless you are also awakened. They speak your language -- they have to speak your language out of sheer necessity, because there is no other language -- but their meaning is totally different.
When the Buddhas say that you are asleep, they don't mean ordinary sleep. Of course, you are not ordinarily asleep, you are awake. You go to the marketplace, you go to the office, you do your things. Of course, in the night you sleep. But Buddhas say you are asleep twenty-four hours a day. Certainly they are not using the word "sleep" in the same sense which you are acquainted with; they mean something else, something totally different. They are talking about a metaphysical sleep. They are talking about an inner state of unconsciousness.
You walk, you talk, you do a thousand and one things, but like a zombie. You live mechanically. You don't live in awareness. When you listen to the awakened ones you are listening again through all the barriers that you have created in your sleep, through all the layers of your sleep. You go on misinterpreting them. Of course, you are right -- you are awake, Niraj. In that sense, all the Buddhas are wrong. They too know it. But when they say you are asleep they mean something more fundamental, not the ordinary sleep, not the ordinary awakening.
When they tell you, "Wake up!" they mean: Be totally conscious so that nothing unconscious and dark remains in your being, so that no nook or corner of your being remains dark and unconscious. Right now only a very small part is conscious -- one-tenth -- very fragile; nine-tenths of your being is unconscious. You are just like an iceberg: just a little fragment of it shows on the surface -- one-tenth, exactly one-tenth -- and nine-tenths is underneath the water.
When you listen to the awakened ones you will have to learn to understand their language, not according to you but according to them.
As the Prime Minister was waiting to board the special plane that was taking him to the capitals of Europe, the Home Secretary, who had come along to see him off, whispered, "What is your advice on the Homosexual Bill?"
"Oh... yes... hmm," said the Prime Minister. "Tell him we'll pay him off when I get back!"
You listen according to yourself. You don't listen silently. You don't listen having put your mind aside.
"Have you ever had an X-ray before this?" the doctor asked the sexy Italian girl.
"No, doc," she said, "but I have been ultra-violated a couple of times."
Your mind is constantly distorting; it is giving its own color to everything that it hears. Your mind is making you stupid, although you think your mind is making you intelligent.
Listening to the Buddhas needs a certain space, a different kind of space. You have to listen very silently, you have to listen without any thoughts. You have not to listen with any prejudice, you have not to decide for or against. You are not to be in a hurry to decide whether they are right or wrong. Just listen without being for or against. Don't be in a hurry, otherwise you will do something stupid.
The Polish rapist is standing in the "line-up" of criminals at the police station. Bright lights blaze in his face. There are sleazy characters to either side of him.
The police bring in the rape victim, and he jumps forward and shouts, "That's her!"
Keep your stupid mind silent. Tell the mind, "Please be quiet." It is okay in the ordinary world but not with the Buddhas, not with the awakened ones.
Whenever new disciples used to come to Gautam the Buddha he would say to them, "For two years just sit by my side silently, then something will be possible. Then I can say something to you and then you will be able to understand."
Once a great philosopher, Maulingaputta, came to see him. He had thousands of disciples of his own. He was a well-known philosopher, very much respected, a great scholar. When Buddha said to him, " For two years be here and be silent, then there will be a possibility of something transpiring between me and you," of course he was offended.
He said, "Do you think I am an ignorant person that cannot understand you? You can say whatsoever you want to say right now; there is no need for me to wait for two years. I can understand the Vedas, the Upanishads, the Gita -- why not you?"
Buddha said, "If you have understood the Vedas, the Upanishads, the Gita, why have you come here? For what? Your questions are answered! If you have understood the Upanishads, then what is left? Then don't waste my time. You know already. So get lost!"
He must have felt very shocked. He had come with five hundred disciples; they were also shocked. But he must have been a man of great guts -- he understood the point. He said, "That's right. If I had understood -- really understood -- then there would have been no need to come to you. I have come to you because my questions have not yet been answered. I know all the Vedas and the Upanishads, but they have not transformed my being."
Then Buddha said, "Follow what I am saying. For two years no asking of questions. Unlearn everything. For two years keep quiet and be silent and sit here."
When this was happening, Sariputta, one of Buddha's great disciples who was sitting there, started laughing.
Maulingaputta said,'Why is this man laughing? Is he crazy or something?"
Buddha said, "You ask him."
Sariputta was asked. Sariputta said, "I am laughing because this man is really very cunning" -- he is talking about Buddha -- "I came just like you and he told me to be quiet and silent for two years. And in those two years all my questions disappeared. Now I have nothing to ask! And he goes on asking me,'Sariputta, why don't you ask now?' So my suggestion to you is: if you want to ask, ask now; if you don't want to ask, then listen to him. Then be silent for two years."
And this happened. After two years Buddha asked Maulingaputta -- exactly after two years -- "Where are your questions?"
And he laughed, bowed down, touched his feet, and he said, "They have disappeared in silence. Just watching you, just seeing you, slowly slowly my clarity became more and more transparent. The mind disappeared and I could see you with a no-mind. A totally different kind of relating has happened. Something has transpired. There are no questions, no answers either, but I am utterly contented. I have arrived home."
A man says to his friend,'When you get to New York, call up my college chum, Jimmy Sexover. He is now working at the XYZ Company."
When the out-of-towner reached New York he phoned the XYZ Company and asked the receptionist, "Have you a Sexover there?"
"Sex hour? Hell!" she replied. "We don't even have a coffee break!"
You say, Niraj: WHY DO ALL THE AWAKENED ONES SAY THAT MAN IS ASLEEP?
Because man is asleep! It is a simple fact. Watch yourself and you will find the truth of it.
You say: I DON'T AGREE.
YOU CAN'T agree. You will have to disappear for the agreement to happen. If you persist, agreement is not possible. Both things are not possible: you and the agreement. Either the agreement is possible, then you will not be there, or you are possible, then agreement will not be there.
You also say: I THINK I AM FULLY AWAKE.
If you are awake there is no need to think that you are awake. When you love a woman you don't say, "I think I love you." If you say that she will slap your face! If you love her you love her. What is the point of saying, "I think"? When you are thirsty you don't say, "I think I am thirsty." If you are thirsty you are thirsty. You simply say, "I am thirsty."
You say: I THINK I AM FULLY AWAKE.
You are fully asleep! Maybe dreaming in your sleep that you are awake... that is possible. That's what thinking is all about: dreaming, dreaming with open eyes.
Listen to the Buddhas. Be more silent, quiet, calm. In your silence you will disappear, and then the agreement, then the harmony... It is not a question of agreeing philosophically, it is a question of being harmonious with the awakened one, falling in tune with his being. That's what real agreement is.
Niraj, if you go on thinking like this you will miss me totally. Here, thinking is not required, non-thinking awareness is required. It is hard to put thinking aside because we are so much accustomed to thinking and we think it is very clever to think about everything. There are things you cannot think about; either you know or you don't know. And the things I am talking about belong to that category: either you know or you don't.
If you are fully awake, what are you doing here? Such a nice guy, what are you doing here? If you are fully awake, go and help other people to be fully awake. But you are not awake. I know you, I know your sleep -- it is deep. You need a real hammering on your head. Unless your skull is broken you will not awaken, you will not be able to wake up.
Ordinary alarms won't do. I am creating extraordinary alarms. So I go on sending you from one group to another group. That means being pulled and pushed and beaten and shaken and shocked. We don't leave any opportunity for you to remain asleep. Only when a little bit of awakening happens to you will you understand what is happening here, what is transpiring here between me and the mad people who have gathered here.
Next: Chapter 2: This Is Sacred, This Is Divine, Question 3
Energy Enhancement Enlightened Texts Zen Walking in Zen, Sitting in Zen
Chapter 2:
Osho - Talks on Zen: Walking in Zen, Sitting in Zen, Chapter 2: This Is Sacred, This Is Divine, Question 1, WHAT IS ZEN? at energyenhancement.org
Osho - Talks on Zen: Walking in Zen, Sitting in Zen, Chapter 2: This Is Sacred, This Is Divine, Question 2, WHY DO ALL THE AWAKENED ONES SAY THAT MAN IS ASLEEP? I DON'T AGREE. I THINK I AM FULLY AWAKE. WHAT DO YOU SAY? at energyenhancement.org
Osho - Talks on Zen: Walking in Zen, Sitting in Zen, Chapter 2: This Is Sacred, This Is Divine, Question 3, CAN AFFIRMATIONS BE HELPFUL FOR DECONDITIONING THE MIND? at energyenhancement.org
Osho - Talks on Zen: Walking in Zen, Sitting in Zen, Chapter 2: This Is Sacred, This Is Divine, Question 4, WHAT IS COMPASSION? at energyenhancement.org
Osho - Talks on Zen: Walking in Zen, Sitting in Zen, Chapter 2: This Is Sacred, This Is Divine, Question 5, I WROTE TWENTY QUESTIONS AND TORE THEM ALL UP. I REALIZED THAT ALL I WANTED WAS TO SAY, 'HELLO, OSHO. I AM STILL HERE,' AND TO HEAR YOU SAY MY NAME IN LECTURE at energyenhancement.org