OSHO
ZEN
WALKING IN ZEN, SITTING IN ZEN
Chapter 3: ... And Something More
Question 9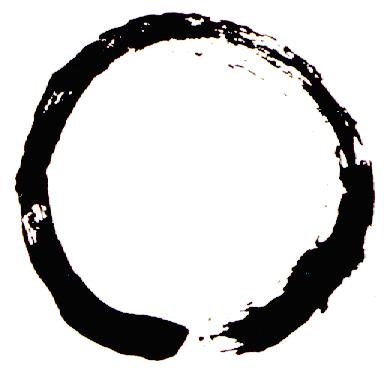 Energy Enhancement Enlightened Texts Zen Walking in Zen, Sitting in Zen
The last question
Question 9
OSHO, THERE'S NO QUESTION ABOUT IT, SARJANO IS MY LSD: A LATIN-SEDUCING-DON JUAN. THE ASHRAM SEEMS TO BE THE RIGHT ENVIRONMENT AND I KNOW YOU ARE GUIDING ME THROUGH THE TRIP, BUT WHAT'S THE RIGHT DOSE TO TAKE HIM IN?
Satya Bharti,
SARJANO IS a ladies' man, so don't waste your time in thinking about the right dose to take him in because tomorrow he may not be available. Eat him totally if you can! There is just one thing you have to be aware of: if you don't like spaghetti, then eating him is going to be a torture -- it will be all spaghetti!
What did the cannibal say after he ate the Italian? "The meat's a little on the greasy side."
So eat him while he is available and don't waste time in thinking about right proportions -- how much and how much not.
Sarjano is like the wind: today he is here, tomorrow somewhere else. And remember perfectly well: eat him before he eats you, because these Italians are really dangerous people!
Just the other day there was a question: "What is more dangerous than an Italian?" Of course, two Italians!
Next: Chapter 4: A Question Of Being, Question 1
Energy Enhancement Enlightened Texts Zen Walking in Zen, Sitting in Zen
Chapter 3:
Osho - Talks on Zen: Walking in Zen, Sitting in Zen, Chapter 3: ... And Something More, Question 1, YOU SAY: GO BEYOND THE MIND. DO NOT LISTEN TO ITS CHATTER. DISCIPLINE IT AND MAKE IT A SERVANT. DO NOT BE ITS SLAVE at energyenhancement.org
Osho - Talks on Zen: Walking in Zen, Sitting in Zen, Chapter 3: ... And Something More, Question 2, WHAT IS THE ESSENCE OF BUDDHA DHARMA -- THE RELIGION OF THE BUDDHA? at energyenhancement.org
Osho - Talks on Zen: Walking in Zen, Sitting in Zen, Chapter 3: ... And Something More, Question 3, WHEN YOU SPEAK OF RELIGIONS, YOU USUALLY MENTION CHRISTIANS, MOHAMMEDANS AND HINDUS, BUT NOT JEWS. IS THERE A REASON FOR IT? at energyenhancement.org
Osho - Talks on Zen: Walking in Zen, Sitting in Zen, Chapter 3: ... And Something More, Question 4, ACTUALLY, I LOVE TO PHILOSOPHIZE. WHAT TO DO WITH THAT ABILITY IN A PLACE LIKE THIS? at energyenhancement.org
Osho - Talks on Zen: Walking in Zen, Sitting in Zen, Chapter 3: ... And Something More, Question 5, I HAVE TRAVELED ALL OVER INDIA, BUT I HAVE NEVER HEARD AN ILL WORD SPOKEN OF THIS TOWN, POONA at energyenhancement.org
Osho - Talks on Zen: Walking in Zen, Sitting in Zen, Chapter 3: ... And Something More, Question 6, WHY ARE YOU AGAINST THE GREEKS? WHY DO YOU CALL THEM THE 'GODDAMNED GREEKS'? at energyenhancement.org
Osho - Talks on Zen: Walking in Zen, Sitting in Zen, Chapter 3: ... And Something More, Question 7, I AM BRITISH. ANYTHING I CAN DO ABOUT IT? at energyenhancement.org
Osho - Talks on Zen: Walking in Zen, Sitting in Zen, Chapter 3: ... And Something More, Question 8, CAN CHILDREN UNDERSTAND THE TRUTH? at energyenhancement.org
Osho - Talks on Zen: Walking in Zen, Sitting in Zen, Chapter 3: ... And Something More, Question 9, THERE'S NO QUESTION ABOUT IT, SARJANO IS MY LSD: A LATIN-SEDUCING-DON JUAN. THE ASHRAM SEEMS TO BE THE RIGHT ENVIRONMENT AND I KNOW YOU ARE GUIDING ME THROUGH THE TRIP, BUT WHAT'S THE RIGHT DOSE TO TAKE HIM IN? at energyenhancement.org