Meditation Energy Enhancement Course
Tour of India

Self Growth Yoga Meditation
Ashram Temple Tour of the South of India

---
Energy Enhancement Meditation Course Techniques are and Integral Part of the Tour

From Kerala, for one week, we will travel via the river backwaters on boats to Alleppy. Then on to the Periar Wildlife Sanctuary in the mountains staying for a day on our way to Madurai, the great temple town, on our way to Coimbatore.
- It is advised that this tour is preceded by the preparation and acclimatisation of the two weeks in Kerala, by the beach, if at all possible. The energy of the Ashrams and Masters we visit can have a strong effect, our aim is to raise your energy through the methods of the Energy Enhancement Meditation Course in preparation, to open a crack in your door, so that the energy can flood in.
There we will rest, visit restaurants and the Centre of Swami Satchidananda...




Swami Satchidananda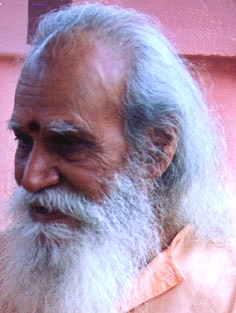 ...a disciple of Sivananda whose main centre is in Virginia in the USA.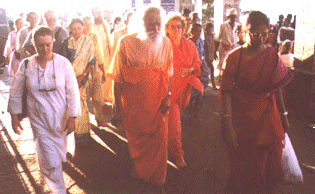 With Swami Satchidananda at Palani Hill Temple
From there we will visit the great hill temple of Palani, one of the most magnificent Energy Centers in the whole of South India.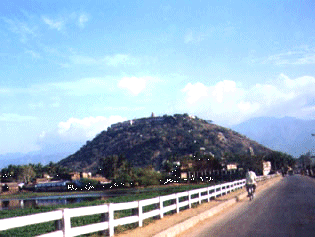 Palani Hill