The One Week Meditation Tour of The North of India.

Delhi, The Taj Mahal,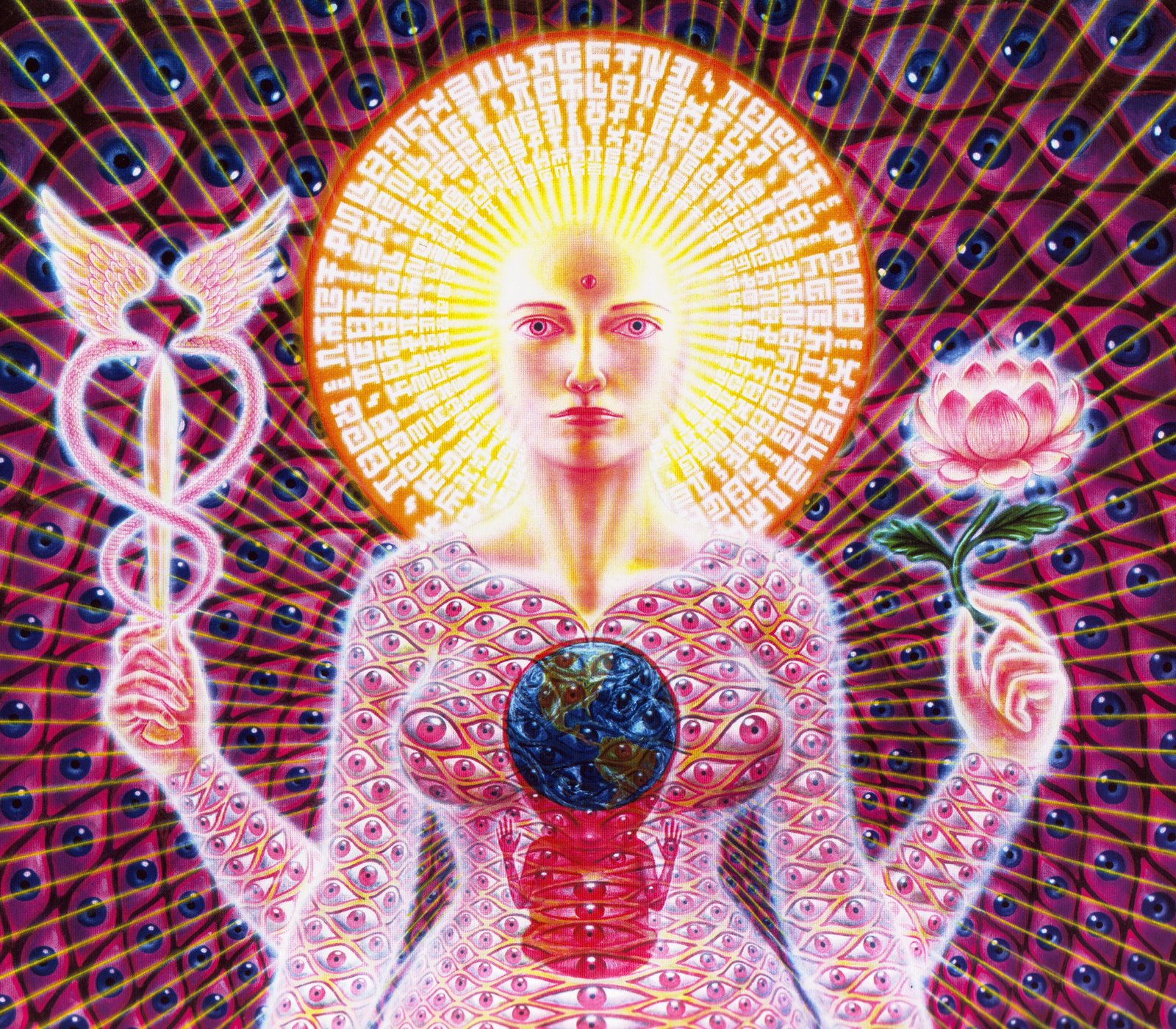 Plus a one week Optional Extension to:-
Ashrams, Vrindaban, Himalayas-Haridwar, Rishikesh.
---
Meditation Energy Enhancement at the Taj Mahal In 5 Star Hotels
Fly into Delhi and meet us there. Or as another extension, we will take the long train journey from Goa to Delhi. From your sleeper you will see the real India from the South to the North.
In Comfort and in Spiritual Energy we will learn the Advanced meditational processes of Energy Enhancement
We will visit Agra and the Taj Mahal,...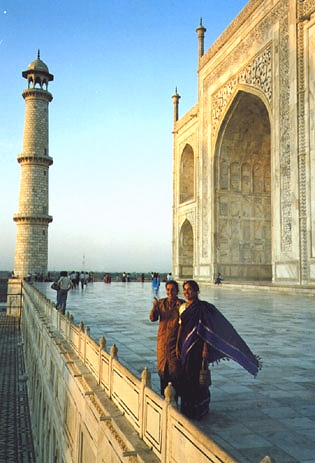 Devi Dhyani with Group Member at the Taj Mahal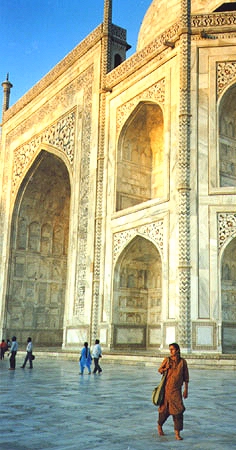 The Taj Mahal
...staying there in a Five Star Hotel.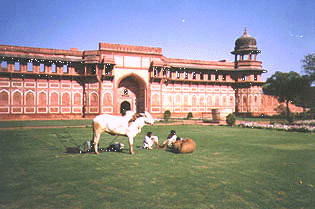 How they cut the grass at the Red Fort in Delhi.
The Taj Mahal is truly one of the most beautiful of buildings...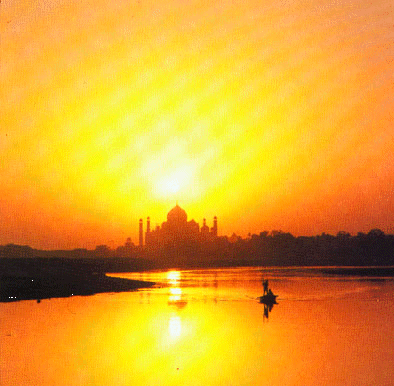 The Magnificant Taj Mahal
...whose energy is undimmed seen at dawn or dusk. Built by Sufis, like the Alhambra in Granada, The Taj Mahal is one of the timeless energy centres of meditation in the world.