Craig Adamson
TESTIMONIAL REVIEW OF THE FIRST DVD OF FOUR, INITIATION ONE - MEDITATION
...... how to align the spine so that it is square to the earth. Once in alignment I could easily feel the current from the center of the earth flowing though me. This was very energizing.
These changes I feel will dramatically impact my meditation progress for the better.
The breathing technique .... greatly enhanced.
Overall, I think that this video gives the .... most important and often overlooked key to meditation. ..... squaring the body to tap into the earth's energy system.
Craig Adamson
Craig Adamson
TESTIMONIAL REVIEW OF THE SECOND DVD OF FOUR, INITIATION TWO
First you learn how to identify where you have blockages and second you learn techniques on how to clear the blockages.....
I can also feel a stronger kundalini flow when I align myself as taught in Energy Enhancement Initiation 1.
I have identified the energy blockages in my spine and body and have been using the Energy Enhancement techniques to remove them.
Craig Adamson
I have been working for over 12 years with many well known techniques including Transcendental meditation and Kriya Yoga, Subud, A Course in Mircles and the Sedona Method.
Although I have made good progress with these techniques I now consider these to have been preliminary techniques to prepare me for Energy Enhancement.
These methods that I have tried before simply don't provide for the systematic identification of Energy Blockages or contain the Advanced Techniques for the removal of the energy blockages to enlightenment that Energy Enhancement does.
If you are serious about self-improvement, growth, change, enlightenment! Then the Energy Enhancement course is for you.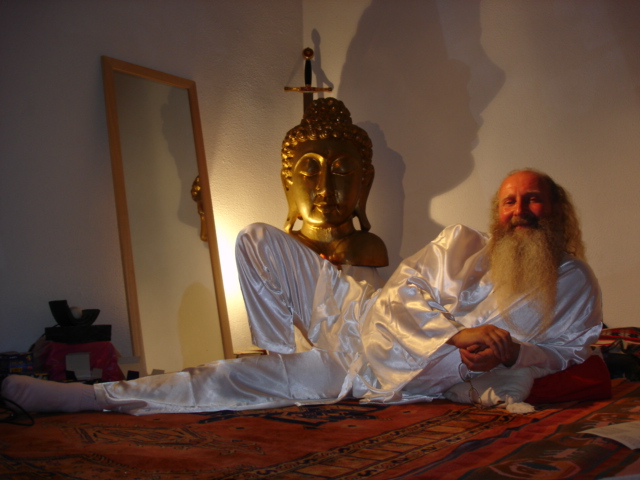 If you are tired of all the many systems of meditation which leave questions unanswered and where the path to enlightenment is ill defined and uncertain then don't delay end the suffering as soon as possible – learn Energy Enhancement.
Jean, FROM THE SEPTEMBER 2005 ENERGY ENHANCEMENT COURSE

IF YOU WANT TO SPEED UP YOUR PROCESS WITH THE ULTIMATE TECHNIQUES ON THE PATH OF ENLIGHTENMENT.......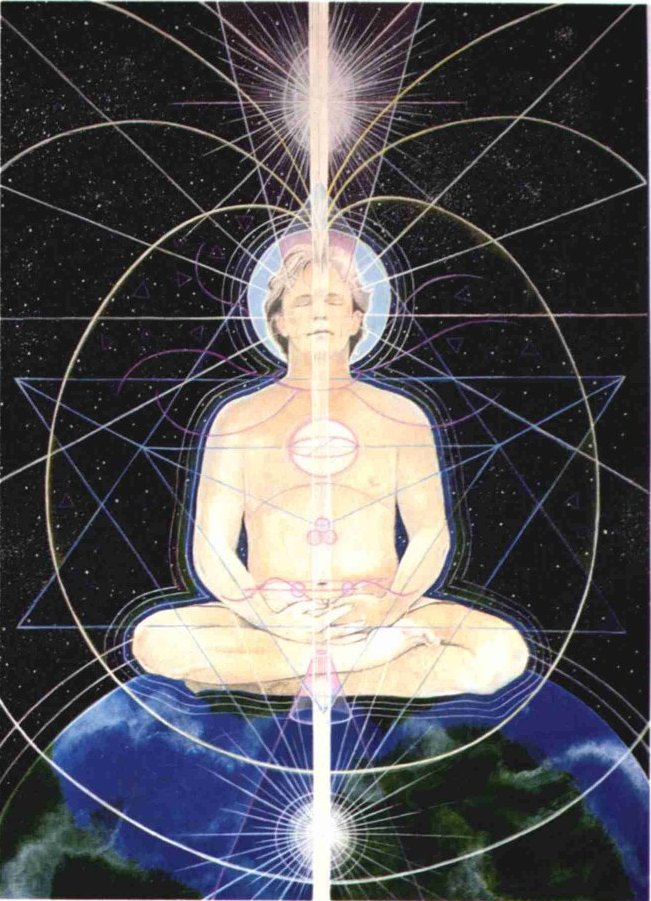 <>Study in the comfort of your home

Learn powerful meditation techniques

Energy Enhancement Techniques come from the Worlds most powerful Masters and Religions.

These techniques are not usually taught immediately but only taught completely after many years of teaching with one Master in One Religion.

They have been put together, synthesised, after many years of investigation from 5000 Years of Successful Spiritual Technology.

Now, Energy Enhancement Advanced and Techniques are taught completely and freely for the First Time.

Energy Enhancement is the most Powerful and Speedy way to become Enlightened.

Are You suffering from Pain, Traumas due to Addictions, Anger, Depression, Drugs, Divorce, Bereavement, Multisexual problems, Trauma, Heart Disease and Cancer?
With the Energy Enhancement DVD or Online Meditation Course we can Learn how to Transmute, Totally Remove, Aches and Pains, Traumatic Emotional Memories and Negative Thoughts, to Ground Negative Energies. With Energy Enhancement learn The Mastery of Relationships, Increase our Good Luck, Happiness and Purpose.
ENERGY ENHANCEMENT IS THE ONLY COURSE IN THE WORLD WHICH CAN SHOW YOU HOW TO DO ALL THESE THINGS!!
MEDITATION, SHAKTIPAT, ENERGY CIRCULATION, THE KUNDALINI KRIYAS, THE FIVE ELEMENTAL PATHS OF THE CHI OF CHINESE ALCHEMICAL TAOISM, THE GROUNDING OF NEGATIVE ENERGIES, V.I.T.R.I.O.L, THE ART CARD OF THE THOTH TAROT, ACCESS TO KUNDALINI ENERGY, CREATE THE ANTAHKARANA, SOUL FUSION, MONADIC INFUSION, LOGOS INFUSION!!!
New Improved DVD Course.

NEW!! Upgraded High Quality Course playable on your DVD Player or computer sent to you Immediately if you order now.

FREE!!! WITH DEPOSIT FOR THE ENERGY ENHANCEMENT COURSE.

100% money back guarantee.
Benefits
Effective, advanced techniques you can practice at home.
Immediate effects and results from practicing
4 powerful initiations not easily available ANYWHERE ELSE including many inspirational talks by Satchidanand, Yoga, Pranayama and many articles.
The course features the 4 initiations of Energy Enhancement Level 1 and includes emails sent to you on a regular monthly basis over 1 year taking you through each initiation and stage of developing your energetic muscles!
Learn how to Completely Remove anger, tension stress and other negative emotions. Don't be victim to other's negative attitudes and energy
Clear energy blockages around the body and experience better physical health
Get better balance and stability, both physically and mentally, Practice with friends and family, Start practicing the techniques before you come to the retreats
Speed up the process of Meditation. These Energy Enhancement Techniques will most definitely help in your process. We cannot recommend these Energy Enhancement Techniques enough.
If you buy this DVD Offer then you will receive an entire first year of the Online Course, immediately in your EMAIL, not only containing textual backup to the DVD Video Course of initiations 1-4 but also including many inspirational talks by Satchidanand, Yoga, Pranayama and many articles.
The course includes the following 4 initiations..
Initiation 1: Squaring the circle -: In the first initiation you are taught how to channel and connect with a flow of Intense Spiritual Energy. Learn to sit correctly and experience the energy flow through your body. This technique shows you how to feel the energy connection. Just by maintaining this simple posture in meditation, your evolution is speeded up.
Initiation 2: Circulation of the Energies -: Once you have connected with the energy flow, you will learn to circulate the energy around your body's major meridians and push through any blockages on the path.
Initiation 3: Grounding of Negative Energies -: Learn about Vitriol and Alchemy, The Philosophers Stone. How to transmute and ground all negative energy, pain and negative emotion by using an external source of Energy. This is the powerful alchemical meditation performed, but not understood, by the Master Masons.
Initiation 4: Connecting to higher spiritual energies -: Learn how to connect to higher sources of energy. Never be fatigued or out of vitality again. Remain connected 24/7 and have access to an infinite source of powerful energy.
Energy Enhancement teaches how to transmute Energy Blockages in the Karma Clearing Process. How to Protect yourselves from absorbing them from everyone you meet!!
Remove Energy Blockages

Energy Blockages

are the cause of all physical disease, they cause all Negative Emotions like Fear, Anger and Depression.

Energy Blockages

are caused by Traumas due to Addictions, Anger, Depression, Drugs, Divorce, Bereavement, Multisexual problems, Rape and Sex.

Energy Blockages

cause you to think Negative Thoughts.
Energy Blockages are accidents waiting to happen.

Energy Blockages

Sabotage your lives.

Energy Blockages

are the Karma which cause Bad Luck and Trouble.
The NEW Video meditation course includes initiations 1-4 of Level 1 and provides the interested student with clear instruction on the most important foundations of the Energy Enhancement Techniques. SOL has recently filmed the initiations in high quality Digital Video and have produceda New DVD of the first 4 initiations. The DVD includes exciting footage of student's personal experiences as well as instruction from Satchidanand all filmed in high quality Digital Video. You get an inside look into one of the courses as well as complete instruction on how to master the 1st four techniques and increase your energy level until you are ready to come to the course. Includes diagrams and interactive menus to easily navigate through initiations.
BUY DVD VIDEO COURSE NOW!!!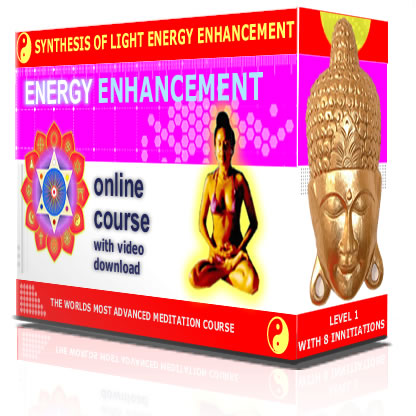 56% OFF
DVD INTENSIVE VIDEO COURSE 12 DVDs, - sent by Fast delivery UPS Courier ANYWHERE IN THE WORLD -