ENERGY ENHANCEMENT MEDITATION STREAMING VIDEO DVDS - TALKS WITH THE MASTER JULY 2010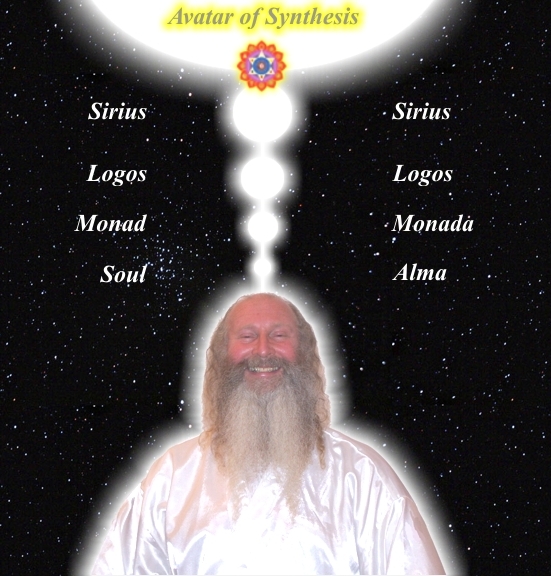 QUESTION AND ANSWER WITH SATCHIDANAND ON THE STREAMING VIDEO AND DVD ENERGY ENHANCEMENT COURSES
Hello Satchidanand,


Thanks for the the Streaming Video EE Level 1 Meditation.

Y
our last response must be full of love and light because I was able to watch those videos you sent me and practise meditation on the same day. It's a breakthrough for me.


Here's my first time experience with the EE Initiation 1 Meditation:

First, I have trouble straightening my spine (lower back) like you did in the video when I'm sitting on the floor in the cross legged posture. I will work on this, and I think stretching would probably help with this, right?

I also find myself having a hard time maintaining the posture. Like you said in the video, I'm a beginner, so I have to frequently adjust my posture throughout the meditation.

I'm not sure when I have aligned my spine correctly.

I feel a cool, refreshing sensation when I think I'm aligned properly, like the feeling you get when you walk into an air conditioned room on a hot summer day. It's a very wonderful feeling. Is this a symptom of aligning my spines correctly or is it all just my imagination?

A few minutes into the meditation, I can feel that my body starts to shake. I feel that the shaking comes from my heart beat, though I'm not sure, it could be the result of staying in the posture for the first time - my muscles could just be worn out.

I tried to follow the breathing you mentioned in the video during meditation, but I keep getting the urge to pause and stop breathing in between the in and out breaths. Should I ignore or follow my urge?

Today, I definitely feel that I have more energy. I feel the extra energy comes from the area of my body where my hands were placed during meditation.

I also loved the first talk!

Thanks again for your response.

Andy
IF A SIMPLE STUDENT CAN GET THIS ENERGY, THIS POWERING UP FIRST TIME WITH ONE INITIATION STREAMING VIDEO - AND EVERY STUDENT GETS THESE EXPERIENCES - THINK WHAT IS POSSIBLE FOR YOU!!
Hello Andy,


First, this is not your imagination.

Spiritual Kundalini Energy is real and this is your first meeting with it!!


First, use a cushion.

Use a BIG cushion sufficient to get your spine in alignment with the energies from the center of the Universe into the center of the earth.

Go with the feeling to hold the breath when you feel to.

Do not do it all the time. Just when you feel it!

You have to feel when you are in alignment. Air conditioned will do.

Then understand that it is possible to be more aligned, closer to the center.

Search.

Keep searching for the center.

Shaking is normal, but usually it is the result of energy blockages - tell me more next time.


Meditate every day, twice a day.

Try to increase your periods of meditation - do not push too much - easily.

Power Up!!

Get back to me with more experiences.

Copy to the blog!!

Love and Light

Satchidanand

...The straight spine is just a spine in alignment.

In reality the spine is curved forwards from the base, opening the abdomen, allowing breathing deeply into the abdomen.

The spine at the heart center is open, big heart, spine curved forwards there. Open your Heart!!

I say this on the video.

The shaking is a blockage symptom!!

Emotions, negative emotions which you cannot control, instead of the emotion of Love, are also symptoms of Energy Blockages

Level 2 is the removal of blockages.

Before that, you need to imagine the energy of your long out breath breathing through the blockage. Breath it out and burn it up in the center of the earth.

Remember, anger and fear are not you. It is the removable blockage!!

Experience of Energy Blockages and their symptoms is part of the course. You need to overcome the symptoms and eventually remove the blockage.

The blockage has been there for years. The energy of meditation makes it visible and thus removable!!

Love and Light,

Satchidanand

You're right! I watched the Video again, and I was surprised how much information I missed the first time.

My spine is curved a bit backwards when I sit, and I think this is due to my lack of flexibility. But, I can feel that my spine is more able to "curve forwards at the base" as I sit more and more.

I always looked for ways to improve my posture, and I found the methods of stretching through the heart and the back of the head perfect for it. Thanks for the great Video! And thank you Satchidanand for giving me these awesome suggestions!

I'll practise diligently to get into alignment and then remove all the Energy Blockages!

Andy
THE ENERGY ENHANCEMENT STREAMING VIDEO HOME STUDY COURSE - BEST VALUE
See 89 Energy Enhancement YouTube STREAMING VIDEOS..
http://www.youtube.com/results?search_query=Swamisatchidanand&search=Search
CLICK ABOVE!!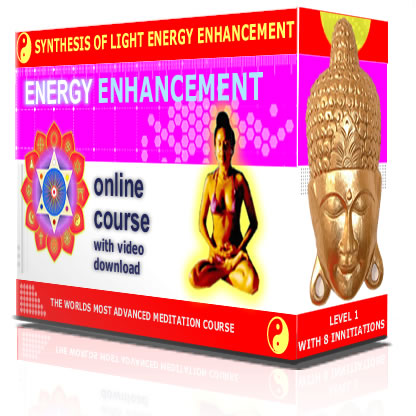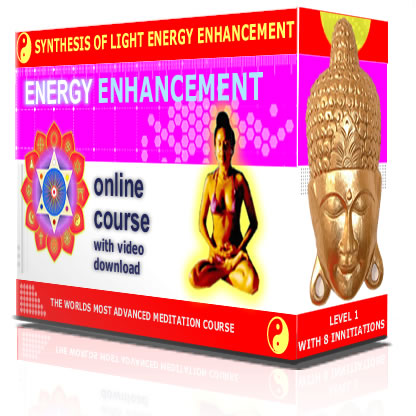 THE ENERGY ENHANCEMENT STREAMING VIDEO HOME STUDY COURSE - BEST VALUE
See 89 Energy Enhancement YouTube STREAMING VIDEOS..
http://www.youtube.com/results?search_query=Swamisatchidanand&search=Search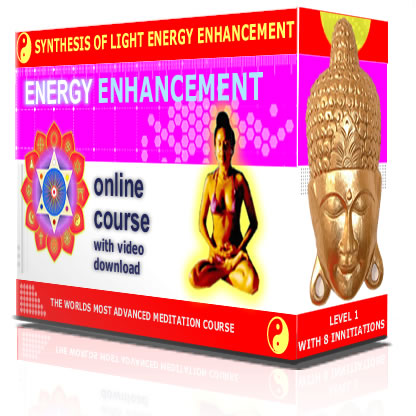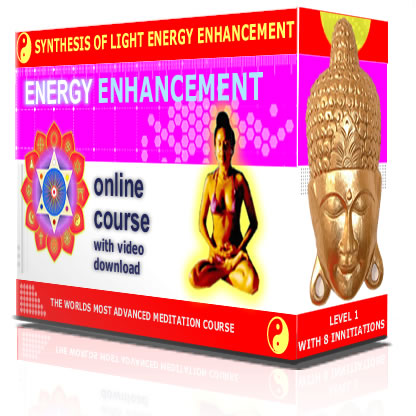 ENERGY ENHANCEMENT ONLINE STREAMING VIDEO INTERNET COURSE LEVEL ONE AND LEVEL TWO

- GAIN THE ENERGY YOU NEED TO POWER UP!!

LEVEL TWO - REMOVE ENERGY BLOCKAGES WHICH AFFECT YOUR HEALTH, YOUR MIND AND EMOTIONS, AND YOUR INNER PEACE!!!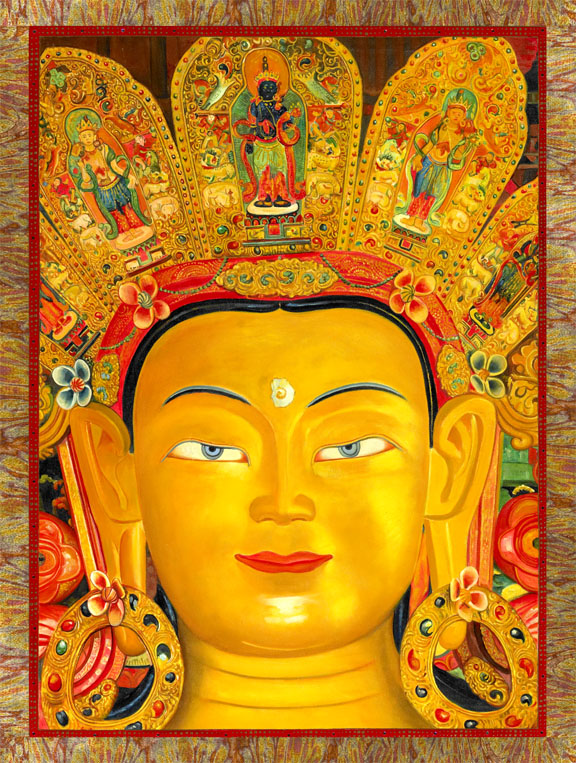 IN THE COMFORT OF YOUR OWN HOME – GAIN THE INCREDIBLE BENEFITS OF THE KUNDALINI KRIYAS, THE GROUNDING OF NEGATIVE ENERGIES, DRAIN THE LAST DREGS OF YOUR VITRIOL. LEARN ENERGY ENHANCEMENT LEVEL ONE AND LEVEL TWO OF THE COURSE ON ENERGY ENHANCEMENT

GAIN THE ENERGY YOU NEED TO POWER UP!!

PASSWORDS TO THE ADDRESSES OF THE ONLINE STREAMING VIDEOS SENT BY EMAIL - BUY BY PAYPAL OR CREDIT CARD FULL PRICE OR DEPOSIT WITH 11 MONTHLY PAYMENTS.

EMAIL sol@energyenhancement.org for details
ENERGY ENHANCEMENT SATCHIDANAND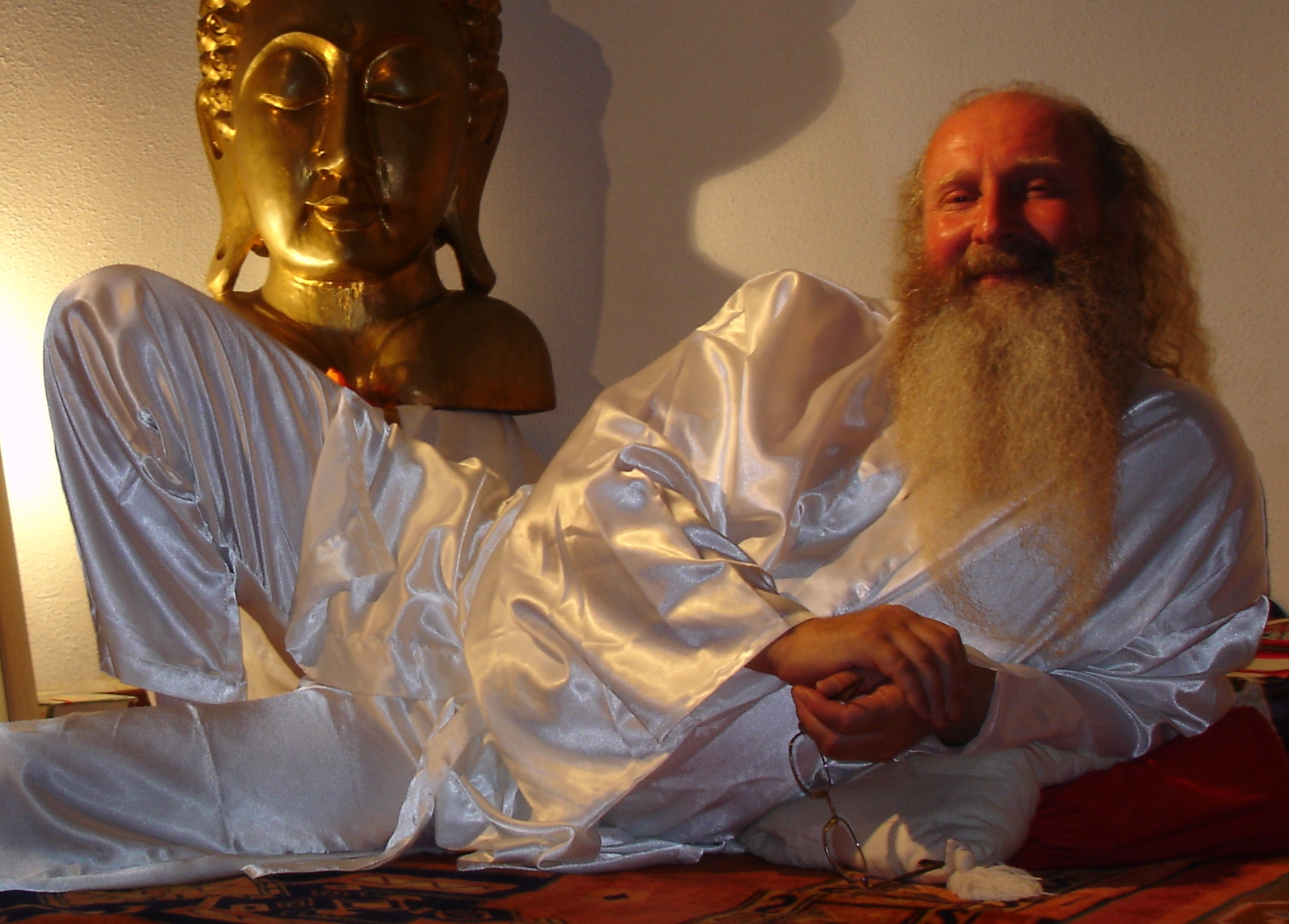 A Very Happy Guru Purnima to You! From "J"



A little sweetness I found today from Mahayogi Baba Gorakhnath Ji:

The Verse:

"Sapt dhAtu kA kAyA pyanjarA, tA mAnhi jugati bin sUvA|
Satguru milai to ubarai bAbU, nanhi to parlai hUvA"

Translation:

This body of ours is a cage made up of seven elements. In it is the individual (un-liberated) soul held captive, or encaged, like a parrot inside a cage, because it is ignorant of the skill or the art of getting liberated (from this cage). If it (the soul) is fortunate enough to find a true Guru, it can (by learning & practicing the right way) be emancipated, or else its salvation or deliverance is impossible and it is sure to undergo extreme suffering.

The Story of the Parrot and the Sage:

Once upon a time there lived a hermit. He made his livelihood on alms. Everyday he would go to a limited number of houses and say aloud, "Ram Ram Karai, Bhavasagar Tarai" (One who keeps on reciting the name of Lord, swims across the ocean of existence, i.e. transcends the cycle of birth & death). He subsisted solely on whatever he received from these few houses.

One day as he was asking for alms at a house, an encaged parrot, at the door of the house who had been listening to his repeated chanting, "Ram Ram Karai BhavAsagar Tarai", got annoyed and intervened, "Baba! Why are you preaching a falsity?"

"Why? What makes you say so, my dear?" asked the recluse.

The parrot explained, "What you say might be true in theory, but it is not true practically. You might have learnt this theory from some books, or must have heard from other sages, and keep on repeating the same thing without having examined its truth; I know the reality.

You see, my master has taught me to chant "Ram, Ram" and I have been doing this everyday for several years. I needn't say, I am here enslaved in this cage; whereas, ironically, my friends never say "Ram, Ram" and yet keep flying freely in the sky, enjoying total freedom. Now what would you say of that?"

The Sadhu who had been listening patiently to the parrot said calmly, "My dear son! It is true that you keep reciting "Ram, Ram" regularly, but, in fact, you do not know the right way, the real art to do so. This is why you have been held captive in this cage." The parrot began to find interest in the talks of the sage.

It requested, with the sparkle of hope in its eyes, the sage to teach him the right method. The recluse explained the method and asked it to practice secretly and not to reveal to the master until it had mastered the art. The parrot did so; he had been taught to practice "pranayama." Slowly, he became adept enough to hold his breath for several minutes altogether. So, one day when he saw the master coming to him for regular feeding, he lay quietly in the cage holding his breath. When the master came to the cage and opened the door to feed it, he found the parrot lying totally still. He shook it, thinking it might have gone to sleep. But when the parrot showed no response, no signs of movement, the master took him out of the cage, assuming it to be dead, and threw it outside his house.

"Zooooooooom!"… the parrot flew away high into the sky thanking the Sadhu for teaching the right way.

With Love and Devotion,

"J"
THE GURU STUDENT RELATIONSHIP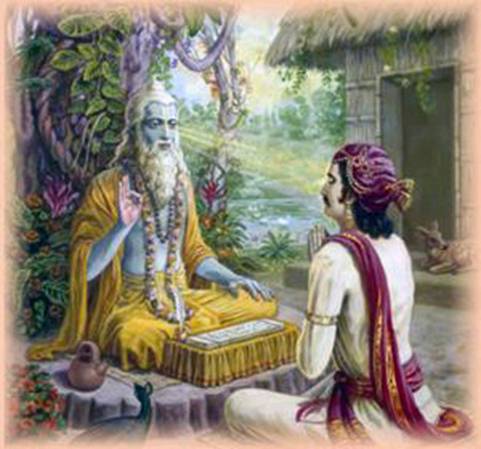 SATCHIDANAND IS A SERIOUS STUDENT OF ENLIGHTENMENT HAVING BEEN TAUGHT BY ZEN MASTER HOGEN OF JAPAN AND SWAMI SATCHIDANANDA OF VIRGINIA - YOGIRAJ AND STUDENT OF SWAMI SIVANANDA OF RISHIKESH

Siva Samhitã, iii, 10-19: "Now I shall tell you how easily to attain success in Yoga, by knowing which the Yogis never fail in the practice of Yoga. Only the knowledge imparted by a Competent Teacher through his lips is powerful and useful; otherwise it becomes fruitless, weak and very painful.

And this is why - by coming into the Buddhafield of Energy surrounding Energy Enhancement Satchidanand obtained through many years of meditation with many enlightened masters, you obtain Shaktipat- an infusion of energy to help you get into a permanent state of meditation.

EMAIL sol@energyenhancement.org for details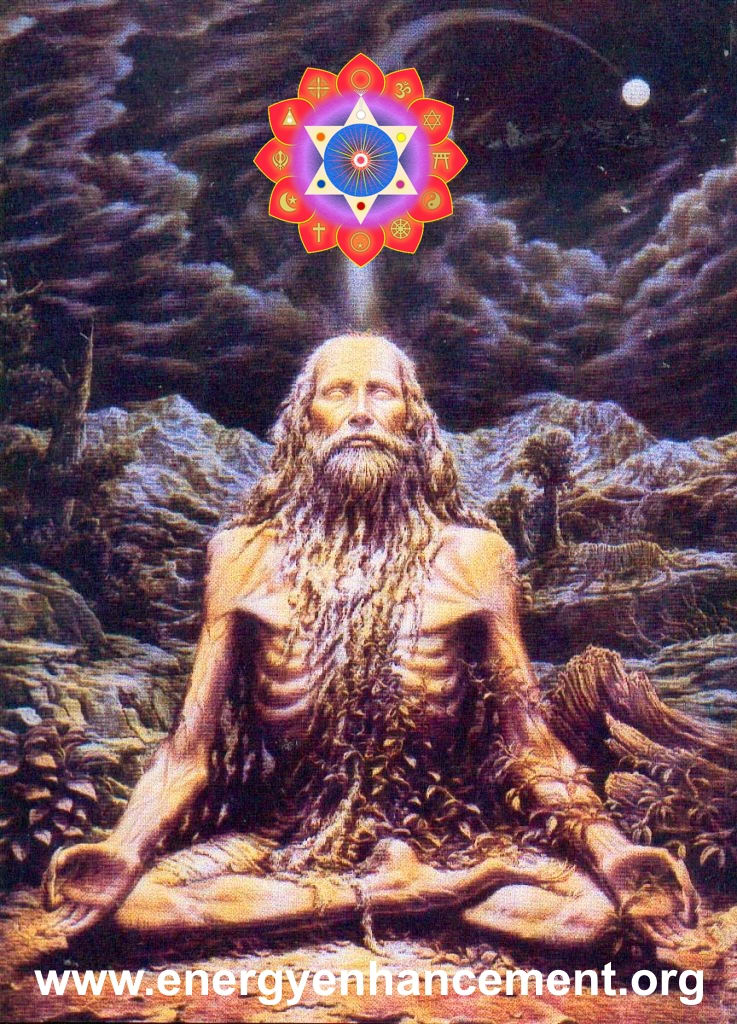 THE ENERGY ENHANCEMENT STREAMING VIDEO HOME STUDY COURSE - BEST VALUE

See 89 Energy Enhancement YouTube STREAMING VIDEOS..

http://www.youtube.com/results?search_query=Swamisatchidanand&search=Search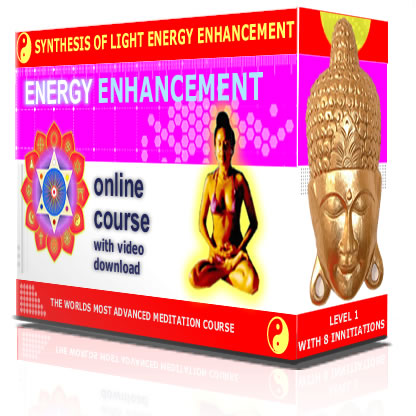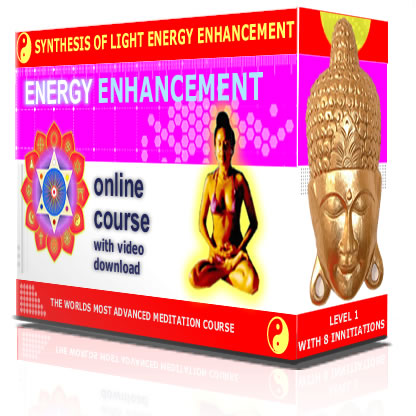 EMAIL sol@energyenhancement.org for details

"J" DVD COURSE LEVEL 2

Beloved Satchiji and Mataji,

I know you did something, whether consciously or not doesn't matter. I can only bow to your lotus feet in sweet gratitude for your help.

The details of the depth and intensity of what I've been going through the last several weeks aren't worth mentioning. Perhaps I'm dealing with extra-heavy stuff or maybe everyone goes through this when they find the real, honest Truth that EE is. I don't know, but I can tell you that I sincerely pray for all your students–past, present and future–that no one else should have to experience this as I am. I do not believe that I am being lazy or will-less when I reaffirm that I really think I have to come to a live course before I will see any real success.

I worked the last 6 days and "should have" gone in again today, but I chose to lock the door, turn off the phone, and spend my New Moon/Solar Eclipse Sunday in front of my computer to complete watching DVD 1 of Level 2. I have just now accomplished my goal and I am amazed that this window was opened for me. What a blessing.

I had to burst out in laughter as I listened to INITIATION 9, because I immediately knew why I had been psychically paralyzed from moving past INITIATION 8 until I wrote to you last week (which took a tremendous amount of effort to break through even to do that!).

INITIATION 9 - THE REMOVAL OF ENERGY BLOCKAGES - is perhaps the most powerful, insightful, cosmic, depth-charging piece I've ever experienced in all my lifetimes—I literally felt the gears locking into place as I watched and listened. I was receiving downloads in my soul throughout that remain there untapped consciously for now, but I could feel their luminosity and comfort.


I'm spiritually energized but physically exhausted and I have a long, tough week ahead. I wanted to ask a few questions if you don't mind:

1. I am very much in love with all your students on the DVDs. Honey and Dhiren talk about their spiritual masters that they work with on the blockage removal process. Did they have those spiritual masters before in their conscious awareness or did they discover them on the EE course? Should I be looking to my former teachers or the beings that I feel drawn to and assume they are or ask them if they will be my spiritual masters? Will they manifest to me when they decide it's appropriate so I should just be patient? I would love some guidance on this.

2. Just a note that it was 85º Fahrenheit here today but when you were talking about the blockages above the head up to Sirius and beyond I felt like I was freezing cold, shaking, and it didn't subside for a long time.

3. When Ramiro (I think) was talking about being in his hotel and doing fine but coming to where you were and finding all those leeches on him and you asked why that happened, my immediate response was because he was in the Buddhafield and your light cleared him to see what he couldn't see out of your immediate presence. Am I way off here? I expected that to be everyone's first answer so I'm wondering what I missed.

Your most recent email (today's, "J", ENERGY ENHANCEMENT LIFE GAMES - A Game Worth Playing") seems a little bit different (the first, main link, that is) and I like it very much. Not sure if I'm imagining that but it "feels" better...

Now I must stop for the evening and prepare for tomorrow and the week. I don't know if I sufficiently expressed my awe and thankfulness earlier but I could never have had this glorious day without your help, and I wanted you to know that I know that. And I appreciate it beyond words. Thank you sincerely.



With deep love and respect,

"J"
GORAKH NATH - DEATH IS DIVINE,
LIVING IN THE HEART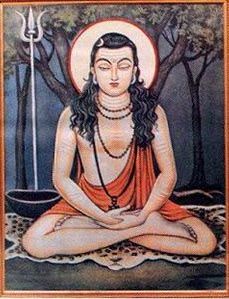 If you like these articles and others
you may well enjoy the Energy Enhancement Home Study Course,
GORAKH - DIE, O YOGI DIE!! CH1
<> Gorakh - Death is Divine FULL!
---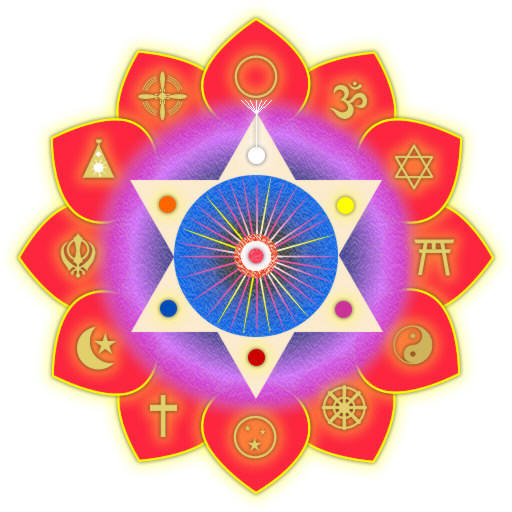 GORAKH NATH - DEATH IS DIVINE, LIVING IN THE HEART

[Note: This is a translation from the Hindi Maran Hey Jogi Maram, which is in the process of being edited. It is for research only.]



LIVE IN THE HEART, DON'T TALK OF THE SECRET, SPEAK NECTAR-SOAKED WORDS.

WHEN OTHERS BECOME FIRE, O AVADHU, YOU BECOME WATER.

GORAKH SAYS LISTEN AVADHU, LIVE IN THE WORLD LIKE THIS:

EYES SEE, EARS LISTEN, MOUTH SAYS NOTHING.

NATH SAYS, KEEP YOUR SOUL, DON'T INSIST ON DEBATE.

THIS WORLD IS A GARDEN OF THORNS, PLACE EACH STEP ALERTLY.

BALANCED ASANA, BALANCED FOOD, BALANCED SLEEP

GORAKH SAYS LISTEN SONS, SUCH A MAN NEITHER DIES NOR GROWS OLD.

ONE WHO EATS DIES, ONE WHO DOESN'T EAT DIES

GORAKH SAYS O SONS, ONLY SAMYAMA, THE BALANCED ONE TRANSCENDS.

ALWAYS RESIDE IN THE MIDDLE

MIND DOESN'T MOVE, BREATH BECOMES STILL.



As long as truth is concealed, these tales of awakening won't be stopped

As long as religions persist and prosper, these tales of awakening won't be stopped.

O people of the mind, you are free to construct your systems

but the very walls will dance, the mad ones won't be stopped.

This tulip and rose, moon and stars -- see them and be silent priest!

this tavern is not closed, this tavern won't be stopped. (THIS IS THE ALCHEMICAL TAVERN OF CARMINA BURANA WHERE THE WINE - EVERYBODY DRINKS IMMODERATELY - IS THE KUNDALINI ENERGY OF THE MASTER - SATCHIDANAND)

Moths will go on becoming candles, burning themselves up laughing, smiling

in the cruel houses of superstition the moths won't be stopped.

This mocking and blaming is nothing, nothing but promises of love

'Ravish', this world is and the it's story won't be stopped.



[Note: the above last couplet follows the ghazal tradition of not all couplets having to share the same content.]



As long as god is hidden, people who uncover him will go on arising.

As long as truth is concealed, these tales of awakening won't be stopped

As long as there is a veil on the face of the beloved, there will be talk of religion, songs of prayer will arise.

As long as truth is concealed, these tales of awakening won't be stopped

as long as religions persist and prosper, these tales of awakening won't be stopped.

This story of the search for god will continue as long as god has not been found. But the search for god is individual. An individual can find. Then the search of the one who finds is complete. But the search continues for the multitude of others that are straying in the dark.

Religion will remain on the earth as long as a single man is still sleeping, as long as all have not awakened, as long as the lamps of all have not been lit.

O people of the mind, you are free to construct your systems

O intellectuals, O pandits! O people of wisdom! Those who place trust in intellect, in logic...

O people of the mind, you are free to construct your systems

... go on building walls of scripture, go on erecting prisons of words, go on casting chains of theoretical systems.

O people of the mind, you are free to construct your systems

but the very walls will dance, the mad ones won't be stopped.

But those who have heard the call of the whole will start dancing even within the walls. With them the walls of the prison will start dancing too. And no matter how many theoretical systems you make, you won't be able to eradicate the mad ones from this world. No theory satisfies. Theoretical systems remain superficial, life is not given juice by them. A system remains echoing in the head, being remains untouched by it.

O people of the mind, you are free to construct your systems

but the very walls will dance, the mad ones won't be stopped.

No matter how many jail systems you erect -- Hindu, Muslim, Christian, Parsi, Jaina, Buddhist, Sikh. They are all prisons. In the name of temples factories are made for casting chains. In mosques your slavery is being cast. But still the beloveds of god raise a dance in the middle of all these chains. For them even chains make the jingling of ankle bells. If you know dancing even chains become ankle bells, if you don't know dancing even ankle bells are chains. If you know dancing even a prison is a dance hall, if you don't know dancing what will you do sitting in a dance hall? If you know how to drink then whatever you drink is wine. And if you don't know drinking then even if a stream of nectar is raining down what will you do with it?

This tulip and rose, moon and stars -- see them and be silent priest!

These flowers, tulip and rose, these suns, this moon, these stars... O so called intelligentsia, can't you be quiet? O pandits, won't you fall flat in the dust? Because whatsoever you are doing is against beauty. Whatever you are doing is against this festival of moon and stars.

Religious scholars have given man very dismal beliefs. Flowers will not bloom in these dismal beliefs. The stench of graves comes from these sad beliefs. In these dreary beliefs the moon and stars do not shine, there is deep darkness in these gloomy beliefs.

This is why the whole humanity seems religious, but still where is religion? If there were religion there would be celebration. Then flowers would be blooming on peoples faces, or there would be moons and stars in their eyes, or veenas would be playing in their hearts, or dance would arise in their life. Where is dance? Where are sparkling eyes? Where are dancing people? Where are joy filled souls? And it is said that god is enjoyment, raso vaisah. God is enjoyment, but your mahatmas are not enjoying. Those who have broken you off from god are your saints. Those who have erected a wall between you and existence, erected a China wall, are your so called pandits and priests. And as long as a person is not free of pandits and priests he cannot be free of intellect. And unfortunate is the man who lives only in his intellect and dies only in his intellect. He will never know the secret of life. He will never have any awareness of the mysteries of life.

This tulip and rose, moon and stars -- see them and be silent priest!

the tavern is not closed, the tavern won't be stopped. (THIS IS THE ALCHEMICAL TAVERN OF CARMINA BURANA WHERE THE WINE - EVERYBODY DRINKS IMMODERATELY -IS THE KUNDALINI ENERGY OF THE MASTER - SATCHIDANAND)

Although you continue your appeals, you continue calling out, nevertheless somewhere or other a tavern is born. Where a Gorakh is born a tavern is born. Where a Kabir arises a tavern arises. Where a Jesus walks a wine hall opens. Where Buddha sits there is a great celebration.

the tavern is not closed, the tavern won't be stopped.

Still wherever taverns form, very quickly the wine halls are finished and temples and mosques are erected there. Near Buddha a sweet nectar was raining, but then come Buddhist scholars and their ilk. Very quickly the wine hall is made into a dismal temple. Dance quickly turns into rites and rituals. Soon a deep sigh arising in the heart turns into formal prayer. Wherever the emergence of living truth had happened, now there is only talk about truth.

It has happened like this with Jesus. It has happened like this with Krishna. The same has happened with every master. Where is the sound of the flute in a Krishna temple now? Where is the beat of the drum in a Krishna temple now? It is a strange trap man weaves, man uses even emancipators in his search for unfreedom. But it is fortunate that in spite of all of our planning, in spite of all of our organizations and regulations, someone or other blossoms, somewhere a lotus blooms, somewhere a fragrance begins to fly towards the heavens, somewhere the notes of prayer are heard, somewhere life returns to its ecstasy.

... the tavern is not closed, the tavern won't be stopped.

Moths will go on becoming candles, burning themselves up laughing, smiling

in the cruel houses of superstition the moths won't be stopped.

It is good that the moths will not be bound in the darkness of blind beliefs. They are eager to be burnt. And if they don't find candles they become candles themselves. Moths themselves become candles if there are no candles burning. But moths will not be bound by blind belief.

This earth is filled with the darkness of blind belief. And blind belief is so ancient that it seems that blind belief is life itself. Do you believe in god? Then you are a blind believer. God is to be known, nothing will happen through believing. Belief is very cheap. Belief is not worth two cents. One who believes is irreligious. He has to be known. Anything less than knowing will not do. But for knowing one must gather courage. For knowing the moth must become a burning candle. And for knowing one must give ones life as an offering. For knowing life has to be put at stake.

Religion is not for the curious, religion is not merely an itch on the skin -- religion is gambling with life. This is why only a few courageous people have become religious. Religion is not for the fearful, it is not for cowards. Cowards become escapists. Religion is for those who in the war of life, accept the challenges of life in their totality. Who live life, live life completely. Who don't escape, who don't become afraid, who are not shaking. Those who brace their feet and take on the struggles of life. From this very struggle the soul is born. In these very challenges the soul ripens, the being is strengthened.

The sutras of Gorakh can make your life into a wine hall. The sutras of Gorakh can make you a moth -- and a moth such that if he doesn't find a flame he will become a flame himself. These sutras are marvelous. Get immersed in each sutra, drink it. Let each sutra fill the cup of your heart.

LIVE IN THE HEART, DON'T TALK OF THE SECRET, SPEAK NECTAR-SOAKED WORDS.

WHEN OTHERS BECOME FIRE, O AVADHU, YOU BECOME WATER.

LIVE IN THE HEART...

Right now you are living outside. You don't yet know the art of living within. This is why you are unhappy. One who is outside is unhappy, one who is inside is happy. One who is outside is in hell, one who is inside is in heaven. Living outside means living in desires: getting money, getting power, getting fame, getting prestige, getting respect. Living outside means if you get something you will be happy. Living inside means you already have that from which happiness comes.

Remember this distinction very subtly. Living outside means if you get something you will be happy. Happiness is conditional. There is a condition. Someone says that if I have a million rupees then I will be happy. He has put a condition on happiness. Now until he has got a million he will be unhappy. And he will get another great shock the day he gets a million. As long as he hadn't got a million he was sad because he had put a condition on happiness. Whoever puts a condition misses, because happiness happens unconditionally. Happiness is our nature. We come bringing happiness. Happiness resides within us. And you have gone outside to seek it. And you have put conditions on happiness. If you search outside you will have to put conditions otherwise what will you look for? Search means a method to fulfill a condition. Someone has said that until I become prime minister I will not be happy. He has made a condition. Now in a country of six hundred million to become prime minister is a long journey. It is unlikely you will make it while you are still living. So your whole life will be spent in unhappiness. Until the conditions are fulfilled, how can you be happy? And a man who has lived his whole life in misery will be more surprised when he becomes prime minister, because by living his whole life in unhappiness, unhappiness has become a habit. Being prime minister the habit of being miserable will not drop so quickly.

You know that habits are dropped only with great difficulty. Now if the man who has sixty years practice in the habit of misery -- continuously, day and night, morning and evening, awake and asleep he is seeing only this one dream, how to become prime minister -- if after sixty years he becomes prime minister -- if he becomes, the possibility is very slight, most people will die and won't be able to become prime minister -- but someday it will be the good fortune of some cat that the hanging pot breaks, as Indira's pot breaking was Morarji's luck. If it breaks, still the person will not be able to be happy. Now where to get rid of sixty years of continuous practice? Those habits of being unhappy, the mind that is used to living in misery, how will it be dropped? It is not that you can just put it down. Now unhappiness has become your very flesh and bones. It is not like clothes you can just take off, then put on other clothes. Now misery has become your skin. Now it will be very difficult to take misery off. So the mind will arrange new misery.

You haven't got a million so you are unhappy until you get a million. As soon as you get a million you will find the mind saying, "What's so great about a million? At least ten million is needed." This is why no desire can be fulfilled, because by the time fulfillment comes one is addicted to unhappiness. You make a new projection. You make a new condition to be miserable. You push the condition ahead. You say if you get ten million then you will be happy.

And you all know -- there is no need to become prime minister for this -- you all know, you all have thought if I get this car, if I get this house, if I get this shop -- you got it: Are you happy? You had thought if you get this woman: you got her. If I get this man: you got him. Are you happy? Where is happiness?

Perhaps you do not remember the day you got your desire that very day it became worthless. That very day you began making new plans. The mind starts seeing new dreams -- how to reach further ahead. You have put a new condition. You have pushed the condition ahead. You will go on pushing conditions ahead your whole life and you will remain miserable.

Happiness happens unconditionally. It has no conditions. And one who has understood that happiness is unconditional immediately turns inward. We are going out in order to fulfill conditions. Conditions can only be fulfilled outside, how can conditions be fulfilled inside? Inside neither money can be produced nor power can be produced. Going on sitting with eyes kept closed you will not become prime minister. Nor sitting with eyes kept closed will a heap of Kohinoor diamonds gather. Nor sitting with eyes closed will your reputation in the world grow. No, inside no condition can be fulfilled. One goes within who has seen the foolishness of conditions. One who has seen that even if all conditions are fulfilled, nothing is fulfilled. One who has seen this truth goes within.

And one who goes within, finds happiness -- because happiness is present within. Happiness is your nature.

LIVE IN THE HEART...

The meaning of live in the heart is living within. To live where you are. Don't budge from there. If you move from there you have gone astray. What pushes you away? Desire pushes you. Wanting pushes you. Ambition pushes you. Ambition says, "What are you doing sitting inside here? Get up, move, there is much to be done in the world. There are great journeys to make. Complete them. Like this you will waste your life."

We all move. The whole rest of the world is moving. Hence it seems that only movement is right. Movement is right because everyone is moving. Man is a follower. The father is moving, brothers are moving, friends are moving, neighbors are moving, all are moving outwards -- you should also run. You too should be diffused from your center. You have also begun the business of the mind. You say, "If this happens, if that happens. When I have all this I will be happy."

And I want to say to you, and enlightened persons have always said this, that if you want to be happy, then there is no need to go anywhere. Lao Tzu has said there is no need to even leave your room. Happiness is your treasure. This is the fundamental truth of religion: that happiness does not have to be earned, you already have happiness, happiness is grace, prasad. Existence itself has given it. But when will you look at this grace? You have turned your back on prasad. You go on fleeing outwards. You don't stop even for a moment. Your running continues day and night. You think all day: you are running in thinking. You dream all night: you are running in dreams. You keep on running. When will you stop? When will you pause? The day you pause, the day you stop, is the day you will be suddenly shocked, you will not be able to believe it, you will remain speechless, dumbfounded -- why did I go on running meaninglessly? -- that which I was seeking is present within me.

LIVE IN THE HEART, DON'T TALK OF THE SECRET...
And don't tell anyone about the experience you have within the heart. Why? Why not tell this secret? Because this secret is such that whoever you tell it to will laugh. And it is possible that you are not yet capable of enduring the laughter of others. Whoever you tell this secret to will think you are mad. And it is possible that you are yet unripe, you are very new on the inner journey, so don't let the laughing of others put you in disarray. Don't let it people start calling you mad and you too begin to doubt -- who knows?

Man lives according to the opinions of others. You believe what people say. Where else will you find recognition? Right now you don't have the capacity, you don't have the awareness that you can find recognition within yourself. You find respect outside. This is why you are so eager that someone praise you, and you are so afraid that someone might insult you. There are so many people in the world who appear moral. It is not because they are moral. The whole reason is they are afraid of what people will say. They are fearful people. There is fear in their morality. If they are convinced that they will not be caught, that there is no way that they can be caught, then all these people will fall into immorality.

This is why it ordinarily happens that when people get into power they become immoral. Lord Acton's famous statement is: 'Power corrupts and corrupts absolutely.' Not just partially but totally corrupts. Why? I both agree and disagree with Lord Acton's statement. Agree because the fact can be seen that power corrupts people. Good people are corrupted as soon as they get into power. Simple direct people who you had never thought would be corrupted if they got in power. Moving into power immediately the hood springs up within them and poison glands emerge. What happens to people who get in power? So it seems that Acton's statement is factual that power corrupts people, because it is seen every day.

Look at the disciples of Gandhi Baba. What have they been doing in this country for thirty years? They were good people. It cannot be said that they were bad people. As long as they were not in power no one could think that they would prove themselves bad. They neither drank nor ate meat. They wore homespun khadi, they wove with their hands, they spun the spinning wheel. No cigarettes, no betel, no tobacco. They followed vows and fasted. They served the country. They were good people -- they were servants. Then what happened? How did their faces change when they got in power?

So Acton's statement seems correct, still I say there is an error in it. And the error is that power does not pervert people, power merely uncovers peoples real face. Power does not pervert them, power only makes them naked. Before being in power the man was hidden in clothes, because before being in power he was afraid you would catch him. How much strength have you got? How much capacity? Arriving in power, strength comes into your hand. Then you can do what you want. Who is going to catch you? You are the one who catches people, who will catch you? The whole power is in your hand. And, 'the buffalo belongs to the one who holds the staff.' The staff of power convinces you that now you can do with open heart what you always wanted to do and could not do because you didn't have the power to do it. You would be caught.

Power does not corrupt anyone. In my estimation only people who are corrupted are eager to get into power. But they haven't had a chance to openly play their corruption. Their hands are weak. The heart is filled completely with fire, but they are afraid that if they reveal it now the little respect they have will also be taken. When you reach power who is going to take away your respect? When you are in power whatever you do is right. Whatever the powerful do is right. No law is enforced on the powerful, the powerful are above the law. The law is in force for everyone else. This is why it appears that power corrupts. Power does not corrupt. Power merely uncovers you. Power makes evident your naked picture: how you are, who you are, what you are.

We want people's praises so we are moral. We are afraid of peoples insults so we move with thought and care to insure we are not insulted. We take every step with caution. This is why Gorakh says when you begin to feel the inner experience and you start to feel unconditional happiness and a waterfall of nectar bursts inside of you, don't tell anyone. Gorakh is saying something worth noting: don't reveal the secret. This is a new shoot emerging, people will jump on it and break it. And people are eager to break it because this shoot has not emerged in them; and "How are you so bold? We are all miserable and you have become happy." Jealousy will be provoked, terrible jealousy will be provoked. Perhaps you will not be able to endure their jealousy, if you are new on this inner journey.

... DON'T TALK OF THE SECRET...

So when nectar begins surging up inside, flowers start blooming, don't tell it to anyone, quietly hold and protect it. Tell it to your master, tell it to your fellow disciples, tell it to those who can understand. But don't declare it to people. Don't start dancing on the streets when dance comes inside of you, otherwise the police will catch you and take you away. Your very family will take you to a psychotherapist, asking for injections, saying something has gone wrong with him. They will request electric shock treatment saying something is wrong with him. Does anyone dance in the street?

Bertrand Russell went for the first time to an aboriginal society. A full moon night... and when the aboriginals started dancing and sounding the drums and playing cymbals, it arose in Russell's mind: how much civilized man has lost! What do we have in the name of civilization? We don't play drums, we don't play cymbals, nor is there any capacity for dancing left. The feet have forgotten how to dance. Russell wrote: that night under the full moon, seeing naked tribal people dancing beneath the trees a question arose in my heart, what have we gained in the name of progress? And he also wrote that if I return to London and start dancing in Trafalgar Square, I will be immediately apprehended. People will think I have gone mad.

People think unhappiness is health and think bliss is insanity. Conditions have become so disturbed that only mad people laugh in this world, when do the rest, the sane and sensible people have time to laugh? The hearts of the sane have dried up. The sane are entangled in counting money. The sane are climbing ladders of ambition. The sane say lets go to Delhi. Where is the leisure to laugh, to sing a couple of songs, to play an ektara, to dance beneath the stars in the shade of a tree, to look at the sun, to talk to the flowers, to hug the trees -- where is the time? These are the last things when everything is complete -- when there is money, power, prestige then we will sit under the trees. But this day never comes, it never has come, it never will come. You pass through this life crying and grumbling. As you come, so you go -- come empty-handed, go empty-handed.

So if ever the inner nectar takes birth in you and the inner taste starts coming to you... and it doesn't take time to come, just turn in and everything is present. You have turned your back on the river, this is why you are thirsty. Change your direction, turn your back on the world and face yourself. And you will be surprised: why were you thirsty for so long? You will cry because so much was wasted and you will laugh because it is so amazing that you were searching for what you have! You went in search of what you already have and you agonized and were troubled because you didn't find it. And you couldn't find it, because what is inside, you cannot find outside. It can be found where it is.

But never say it -- because the feeling to immediately declare arises in that moment, the feeling naturally arises -- go and tell others, who are straying in the dark. But the straying ones will not agree with you so easily. Their egos have become part of their straying. If you go and tell them, "Don't stray off, you are wandering meaninglessly. Look I have attained. Look at me, look into my eyes." They will laugh. They will say, "One more man has been wasted. You have gone mad."

The great Western psychologist R. D. Laing has come across a new discovery. Laing tried to demonstrate that in Western insane asylums there are many people who if they had been born sometime in the past in the countries of the East they would have been thought of as 'paramahansas'. The ones people called 'mast fakirs' -- ecstatic saints, the ones people worshipped. And when a thoughtful psychologist like R. D. Laing says something there is meaning in it. After a lifetime of studying the insane he gave the statement that there are many people locked up who would be Ramakrishnas if they were in the East. And you can be sure that if Ramakrishna was in the West he would have been put into some hospital and considered a hysteria patient. It was just a coincidence that he was born in India and a coincidence that the time was good when he was born. Now if he were born in Calcutta, he would not be in Dakshineswar Temple, he would be in Bade Bazaar hospital. No matter how much he screamed, who would listen? If he screamed that I have become enlightened people would say, "Relax, it happens to all mad people." If he went on saying I am seeing visions of Mother Kali people would say, "Relax, you are hallucinating."

Even now psychologists say that Ramakrishna had epilepsy, it was hysteria. This going unconscious and falling down is no samadhi or anything. Psychologists say that Jesus too was insane. Only an insane man talks to the sky. Does a sensible person talk to the sky? Jesus bowed down, went to his knees and spoke to the sky. And spoke as if there was someone in the sky. He called to his father : Abba -- daddy! Has he gone mad? What daddy is in the sky? Psychologists will say it is hallucination. This man has become ill, give him an injection of insulin, or electric shock treatment. Bring him back to his senses, put him back on the path.

It is good that Buddha, Mahavira, Krishna and Christ have already come and gone. There are problems now. The problems have increased. Gorakh is right, his suggestion is totally correct for a seeker.

LIVE IN THE HEART, DON'T TALK OF THE SECRET...

Don't tell anyone what is going on inside. Enjoy it quietly, inwardly. Drown in it. Yes if sometime you meet someone, a pilgrim of the inner, converse with him. This is the meaning of satsang: where four divine madmen are sitting. Telling each other, hearing each other. Tell it where people can understand, keep it hidden from the rest. This secret is not to be told to everyone.

DON'T TALK OF THE SECRET, SPEAK NECTAR-SOAKED WORDS.

Never give any message about what has happened inside of you, but in your statements its nectar will bubble up. Don't say anything about it, that, "I have found the source of nectar inside of me, I have met god, I have found my soul." Don't say it. Don't be in a hurry. It should be declared in the last moment, when even if the whole world goes against you it won't make any difference to you. Even if you remain alone no doubts will arise in you. Being alone doubts will start to arise; this happens to a new seeker. This is because we think that where the most people are going is where the truth is. If not then why are so many people going? This is why throughout the world religions try to increase their crowd. The bigger the crowd the more our faith becomes certain that the truth is with us.

If the Christians say that they have the truth, what is the reason? The reason is that about one third of the world is Christian with them. If the Jainas put forth a claim, what claim can they make? At the most there are three million Jainas. Christians are one billion. Three million Jainas! Twenty five hundred years have passed since Mahavira. If he had convinced only thirty couples then by now they would have three million children. Children increase this fast -- and in India! Thirty couples are sufficient, because if twelve each are born to each couple, then again to each of these twelve, twelve are born then in twenty five hundred years the number will be much more than three million: you can figure it out. Three million people? It is clear that they cannot have the truth. Otherwise why were so few people convinced?

This world lives following the crowd. A man was telling Bernard Shaw, a Christian was telling Bernard Shaw, that so many people believe so it must be true. Bernard Shaw said, excuse me, this many people believe it, so it cannot be true. Truth happens only infrequently. It manifests only in the life of the few, everyone else lives in lies, because living in lies there are great consolations, in lies there is great comfort. Lies are the way to pull over the blankets and go to sleep. Untruth is sleep. Most people are asleep. Truth is found by the awake.

Keep quiet until such a state arises within you, until such firmness happens that even if the entire world says you are mad, that even then doubt does not arise within. Until then go on ripening. Until then let maturity arise. Until then let firmness arise. Until then let roots grasp -- deeper and deeper into your consciousness. Let the tree of this knowledge spread. Yes, one day when the tree has become so strong that it no longer needs support ropes, then the declaration will happen by itself, then there is no need to do anything.

But now you are worried about every small thing. Think, if you told someone that meditation is happening to you and he said, "Are you in your senses? Meditation does not exist. These are all illusions of the mind." And you will start doubting. At night you will become worried, does meditation exist or not? When you sit down to meditate this doubt will hang around you, does it even exist or not? Are you just wasting your time? And if you meet many people who say it, it will become very difficult.

Your mind is still swayed very much from the outside, so keep quiet. But in your voice nectar will start flowing. Don't talk about nectar, but a sweetness will come into your voice. In your voice the taste will begin to flow. Don't say directly what you have found, but in your living, in your every movement the difference will start to show, transformation will begin. You will speak and your speech there will have a sweetness that was never there before. In your speech there will be a song, a rhythm that was never there. This rhythm will bring those people near you who are in search of rhythm. This rhythm will start to attract people. They will start to ask you, what has happened to you? When someone comes very close to you and enquires about liberation then you can tell him, otherwise keep the secret hidden.

LIVE IN THE HEART, DON'T TALK OF THE SECRET, SPEAK NECTAR-SOAKED WORDS.

WHEN OTHERS BECOMES FIRE, O AVADHU...

And if the person facing you gets fired up, flies into a rage, goes wild in anger, goes crazy YOU BECOME WATER. Then completely melt. When someone in front of you is ignited with anger then melt, then rain on him like water. Let this be your style of life. Let this be your individuality. Let this be your expression. Through it those who are searching will slowly slowly begin to know. They will get a clue. It does not need to be declared, does not need to be proclaimed from the house tops. In this way slowly slowly your fragrance will reach to the nostrils of the eager, of the seekers. The veena that is playing within you will slowly slowly transform your individuality. And from the sound of your strings the veena inside those who search, those who are thirsty, will also start echoing. People will come, they will start coming from far away. Who here does not want to search for the eternal? Who here is not seeking bliss? People are searching in wrong directions, but people are seeking bliss. And whenever they meet an individual who is blissful, their influence is unavoidable.

Rahim has said:

Both appear as one, as long as neither speaks

only in the spring, are crow and cuckoo unveiled.

The crow and the cuckoo look similar as long as they don't speak. But when spring comes the difference is made clear. When spring comes the difference is heard. Both crow and cuckoo are black. On the surface no difference is apparent.

When you speak, when you act, when you take someone's hand in your hand, when you embrace someone, then the difference will be known.

only in the spring, are crow and cuckoo unveiled.

Your love, your sweetness, your grace will open in the spring, at that time the difference will be known.

WHEN OTHERS BECOME FIRE, O AVADHU, YOU BECOME WATER

And understand this, it is a very surprising thing, but it must be understood.

A lady came to meet me. A lady from a very rich family, well educated. She told me, "I have come to learn meditation. But before I learn meditation, I have to ask something. If I learn meditation will it create any difficulty in my marriage relationship, in my family life?"

Before I could say anything she herself said, "I know... why should difficulty arise? Meditation is a good thing. Why should problems come from meditation? But I am asking because my husband told me to ask this before learning meditation."

I told that woman, "Then it is better that you don't learn meditation, problems will come."

And the amazing thing is that if you learn something bad then no great problem arises. For example if the wife or husband starts to drink alcohol, then only a little difficulty arises. If he starts to gamble only a little difficulty arises. And the truth is, perhaps no problem at all will arise. And it can also happen that where there had previously been a problem, that problem also goes away, becomes easier.

You will be a little shocked, because you are not aware of the deeper secrets of the mind. Wives enjoy greatly correcting their husbands. If the husband is completely right and proper, the wife has nothing left to enjoy. If the husband drinks wine, if he smokes cigarettes, then the wife becomes dominant over him. The wife becomes holy. So far Indian women haven't managed the courage to drink wine and smoke cigarettes. So she cannot do these things herself, she doesn't have the courage. The weight of centuries has broken her courage. Even in imagination she doesn't think that she too can drink wine and smoke cigarettes, it is not possible. But she gets one consolation, she gets the consolation of insulting her husband. And it makes it easier for her to take possession of the husband. When the husband comes home he comes home afraid: because he smokes cigarettes. If the husband should completely stop smoking cigarettes and drinking wine then the mastery of the wife who has been the master for twenty years will fall. The enjoyment she had will be lost. People are not so disturbed by evil, because the man who does evil becomes humbled and becomes a reason for others to feed their egos.

We all want that other people are more humbled than we are, are inferior to us. This is our inner desire. There are two methods: one is that we become superior, then they become inferior. And the other is that they become humbled and we remain just as we are, but we become superior. Ordinarily your so-called religious people renounce and do ascetics, take vows and fast only because there is no more convenient way to feed the ego than this. By renouncing the small things they ascend the lion's thrown -- they don't smoke cigarettes, they don't chew betel, they don't chew tobacco, they don't drink water at night, they drink filtered water, they don't eat this or don't eat that. On the basis of all these small things their ego gets great status. Who will give up ego and worship that are received so cheaply? What is man not willing to do for ego? This is a very cheap renunciation, what's in it? If someone in the family in the family is doing something degrading then the others find it easy to dominate him.

I said to that woman, "I cannot say that no problem will come from doing meditation. Great difficulty will come from doing meditation. All the politics at home will change. There will be a great shuffling of politics at home. If you meditate then difficulties will start. You will become peaceful, the husband will fly into a rage and you will remain calm. Can you imagine what a blow that will be to your husband's ego? So come deliberately. You go, then come deliberately. There will be differences." And every day I experience that there are differences.

One woman has meditated some three years, difficulties have begun, because now she has no interest in sex. And her husband is becoming absolutely insane. He is going completely mad.

I told that woman, "At least you can fake it, what is the use in having a fight every day? Fulfill the husband's demands -- do it just as acting." She said okay. A meditative person can do acting very easily. Only a meditator can act! The inside is far away, play-act on the outside. But when the wife was playing on the outside, still the husband had difficulty. The husband came to me. He said, "You have given her a new instruction. Now I feel even more like an idiot. She is just playing. And when someone else is just acting with me I can see clearly that she is not interested. She is only showing interest, so I feel more repentant. You have ruined my whole life."

So I told that woman, "You go and ask again before coming. Differences will come. Meditation will increase your heights, it will increase your depths. The whole arrangement of your house will certainly change. What yesterday was higher than you will start to fall below you. What yesterday was deeper than you will start to feel shallow. All their egos will feel hurt. They will take revenge."

It has been five years, that woman never returned.

Take note, as soon as a little inner flame awakens in your life, differences will come. If you don't say, still differences will arise. If you hide the distinctions, still differences will come. You cannot go on behaving like you were until yesterday. Spring has come, now the difference between the crow and the cuckoo has become clear. The crow will be angry. The crow will be very angry with the cuckoo. Naturally, the cuckoo is cooing and everyone one is in ecstasy. The poor crow also tries very hard to get someone to clap their hands. And people do clap their hands -- to shoo him off, go, get away, and don't come back here again.

A crow was flying. A cuckoo asked him, "Uncle, where are you going?"

He said, "I am going to the East. Now I'm not going to live here. The people here are bad. No one here welcomes my song, my singing. I am going to the East. I have heard that people in the East are very good."

The cuckoo said, "I have to tell you one thing, whether you go to the East or to the West, wherever you go as long as your throat remains as it is, you will experience difficulty everywhere. Transform your throat. Nothing will happen by going East and West. The people in the East are the same."

A Sufi story. A man was sitting at the gate of a town, an old man. A rider stopped, a horse rider and asked him, "what are the people of this town like?"

The old man asked, "Why do you ask this?"

The rider said, "The people of the town I have come from are very indecent. I was upset and disturbed by them. I had to leave that town. Now I want to become a resident of some new town. So I am asking you how the people of this town are."

The old man said, "Brother, you had better move on. The people of this town are even more vile, more wicked, more indecent. Here you will get into trouble, go look somewhere else."

The rider moved on. Just behind him a bullock cart came to a halt and a man looked around and said, "Grandfather, how are the people of this village? I am searching for a new residence."

The old man asked again, "How were the people of the village you have left?"

Tears came to the eyes of that man. He said, "I didn't want to leave, helplessly I had to leave. The people of that village were very loving. Now wherever I live the memory of those people will torment me. I was helpless, I was in economic difficulty. I had to leave it so that I can earn something, I need to try my luck somewhere else. But I have just one ambition that whenever my luck improves, I will return there. I will reside in that village, in the end I want to die in that village. If I cannot live there then at least I want to die there."

That old man said, "You are welcome. You will find the people of this village even more loving than the people of that village."

A man was sitting there listening to all this. First he heard what the horse rider said and the old man's answer. Then he heard what this man on the bullock cart said and the old man's answer. The man said, "You have really surprised me. You said to one man that this village is very vile and wicked, just move on. And to the other you said this village has very loving people, you have no need to go further, you are welcome! The old man explained, "People are just the way you are. Everywhere men are the same. The real thing is your question."
ENERGY ENHANCEMENT
THE CORE ENERGY TECHNIQUES !!
ENERGY ENHANCEMENT, !!! ULTIMATE !!!!!! ANCIENT !!! !!! EFFECTIVE !!!!! SUCCESSFUL !!!

1. Get into Intense alignment with Your Own Kundalini Energy and Immediate Access to the Meditative State.

2. Remove your Energy Blockages with The Circulation of the Energies, the Kundalini Kriyas, Ancient Taoist Energy Circulations which have worked effectively for 5000 years to help all towards ENLIGHTENMENT.

3. The Grounding of all your Negative Energies through Alchemical VITRIOL - Become Incredibly POSITIVE and ENERGETIC!!

4. Alignment with Your Higher Self - INCREASE YOUR IQ, INCREASE YOUR LUCK, ACCESS YOUR HIGHEST ENERGIES!! ACHIEVE WHAT YOU WERE PUT ON THIS PLANET TO DO.

5. Learn how to USE and Increase the LOVE of Your Heart Center to ZAP YOUR NEGATIVE EMOTIONS AND DEVELOP PSYCHIC POWERS TO HEAL YOURSELF AND OTHERS.

6. Overcome ENERGY VAMPIRES - MASTER ENERGY PROTECTION AND MAINTAIN YOUR HIGH ENERGIES!!

7. EXPERIENCE INCREDIBLE RELATIONSHIPS WITH ENERGY ENHANCEMENT - THE CORE ENERGY TECHNIQUES

8. ENERGY ENHANCEMENT Techniques are the source of all Successful spiritual training courses over the last 5000 years. Become a Jedi Master, a Gandalf, a Transmitter of the FORCE a Bringer of the Light!!

GET MORE ENERGY!!!
ENERGY ENHANCEMENT -
!!! ULTIMATE !!!
!!! ANCIENT !!!
!!! EFFECTIVE !!!
!!! SUCCESSFUL !!!

Goto and SIGNUP NOW!!
https://www.energyenhancement.org/HomeStudyMeditationCourse.htm


KUNDALINI AND THE DIRECTORS OF "ENERGY ENHANCEMENT SYNTHESIS OF LIGHT" BIOGRAPHIES - SATCHIDANAND and DEVI DHYANI - CLICK HERE!!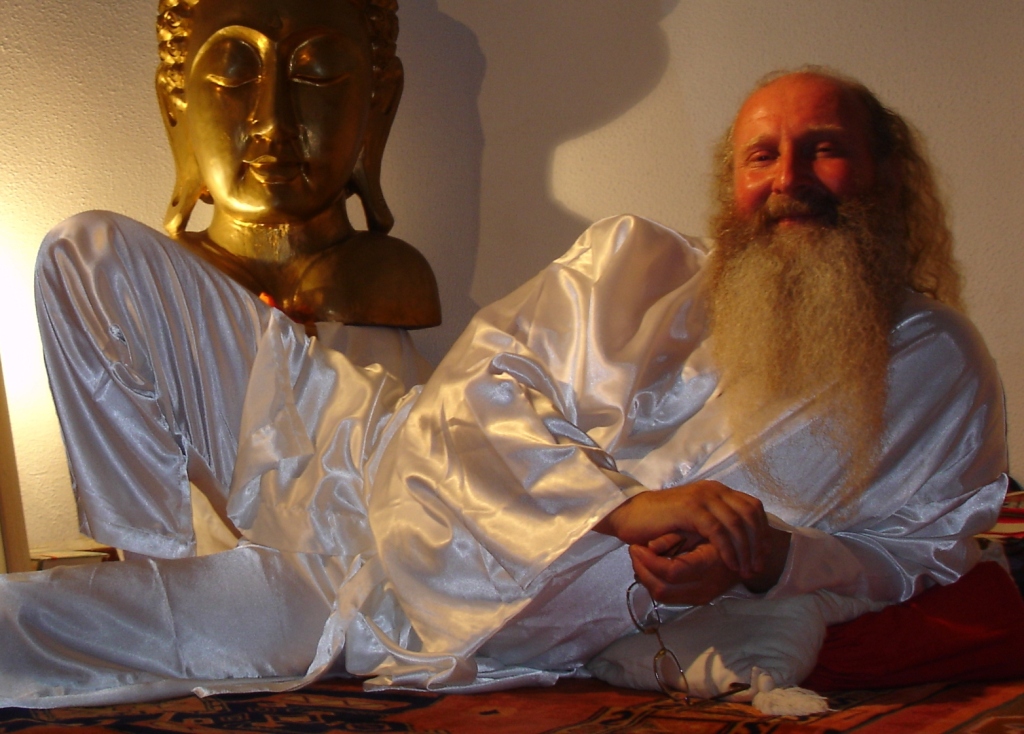 <> FROM DON MINIHANES COURSE REPORT - LAST WEEK OF ENERGY ENHANCEMENT REIKI MASTERY OPTION

"I am now in the last week of the course and I feel like a totally different person. I have regained myself and have been given from nothing having no psychic vision at all at the start of the energy enhancement course, a clarity of psychic vision that is breathtaking." "As we practiced on each other we came very quickly to realise this. I could literally feel the energy moving inside each chakra as the other person worked within me from several meters away and when I worked on the other person I could see me projecting energy to them and could see where the blockages were within their chakras.

I could force the energy from my centres into their centres and clean their centre bringing the energy full circle back to me. You could tell the state of their chakras by the amount of energy returning to your own centre and this was achieved by mind power only.

Before I came here Satchi said he would teach me to do it in this way and I was sceptical about this claim. I could never envision me having psychic vision, but I have now, I can now do astonishingly powerful Reiki sessions on people without going any where near them and distance healing over any distance is a piece of cake, incredible stuff."

"I am totally de-stressed and have expanded in every way. I feel stronger and fitter and much more mentally agile than I have ever felt in my life. The fog and confusion of life has gone and I feel that I have just received the inside information on everything.

I am ready for anything and am wide awake. I am full of the most incredible energy imaginable and have Energy Enhancement Reiki that is so powerful it staggers me. I know a thing or two about Reiki and had a very strong Reiki connection before I got here, now I have a connection that is beyond description and I have yet to undergo the second initiation this week and then the masters. I have opted to take this as an extra and for anyone who is interested, I believe this is beyond anything you will ever experienced anywhere."

I am now equipped with life tools and healing tools that one only dreams of and there is nothing out there in the world that will ever faze me again. I am absolutely delighted that I decided to come here, because this experience has changed me, for the good of me and for all those that I will touch when I leave here. I am so excited and can't wait to start exploring my new found talents"

MORE ON ENERGY ENHANCEMENT REIKI

email sol@energyenhancement.org for Course details

THOMAS BLAIRS REPORT JULY 9TH 2010

I have been to see Satchi & Devi almost once a year since 2005, and I have to say, that I have never been let down. Every time they greet me at the airport I am received in an atmosphere of great warmth, positivity and generosity, into which I soon relax and know that it's safe to be me with all my "luggage". In June 2010 I recently went on a 6 week course they were holding in India.

In the weeks I spent with them it was clear that the blockages I was removing with their help, were increasing the amount of energy flowing through me during meditation. I have never been one to naturally take to meditating, but with these new experiences of Samadhi (sam – with, adhi – light), it was certainly making it possible for me to sit for much longer periods.

I must concede, that on more than one occasion I started to object and complain about what we were doing, and the methods employed to transmute the blockages in my being. Satchi & Devi would patiently wait for me to see that the person complaining was not the real me, it was not the soul infused personality that I really am, but rather the voice of the blockages that did not want to go. There are different types of blockages, and of course, the easy ones are the first to go, but I was now experiencing some really tough ones. They can certainly be very cunning these blockages, and its thanks to the experience and energy of Satchi & Devi that I was able to continue on my way to overcome some really strong blockages.

My experiences of Samadhi: The first time I experienced anything other than a calm mind in meditation was actually the very first course I attended with Satchi & Devi in Spain. The experience of energy surging through my body was first felt in my 1st and 2nd chakras. It was like having champagne bubbling away in my lower abdomen. Before I talk about my experience here in India, I think it would be useful to describe briefly and partly a technique used to commence the flow of energy and so the entry into Samadhi. It's to do with using the mind to visualise chakras above the head and below the base chakra to infinity. For me, the concept of infinity and trying to imagine this distance above my head, kind of triggered a bypass switch in my mind, and all of a sudden my mind was quite literally replaced by a surge of electricity and light – Samadhi.

"If the Map is Correct, Experiences Follow" - Satchidanand

This time here in India I was experiencing different levels of Samadhi. During meditation I notice the attainment of a constant flow of energy through my being which gets more and more intense, and rises further and further up my body, the higher I go up the chakras above my head to an inconceivably bright and intense sun. Quite often my breathing slows or even stops a while at the head of an in-breath as my head feels infused with light. My body feels like it is being purified, and in fact it is, as light is being shone through me. I always finish the meditation feeling more positive about my life and the world around me and a feeling that really everything is ok.

Over and above this, I receive what I would describe as bolts of light lasting between 2-5 seconds.

During these brief moments, I am no longer a body with senses or even a sense of weighing or being anything, and am unable to think.

"In the Buddhafield we find we can Move On More Quickly!" - Satchidanand

It's my experience that the body is like a resistor in an electronic circuit. The more blockages we have, the greater the resistance to the light. By removing a significant number of blockages, I have reduced the resistance of my gross and subtle body, and am now able to sit in Samadhi with ease. And of course, the more light I can sit in, the more blockages I can remove - now that's what I call spiritual progress!

Thomas Blair

LOVE AND LIGHT

SATCHIDANAND