The Mastery of Relationships, Energy Connections, Implants and the Initiations of Energy Enhancement Meditation.
---
If you like these articles and others
you may well enjoy the Energy Enhancement Home Study Course,
---
---
Bookmark this page - add it to your Favourites Now!!
---
The Mastery of Relationships, Energy Connections, Implants and the Initiations of Energy Enhancement Meditation.
More information? Go to the Mastery of Relationships, Energy Enhancement Level Three.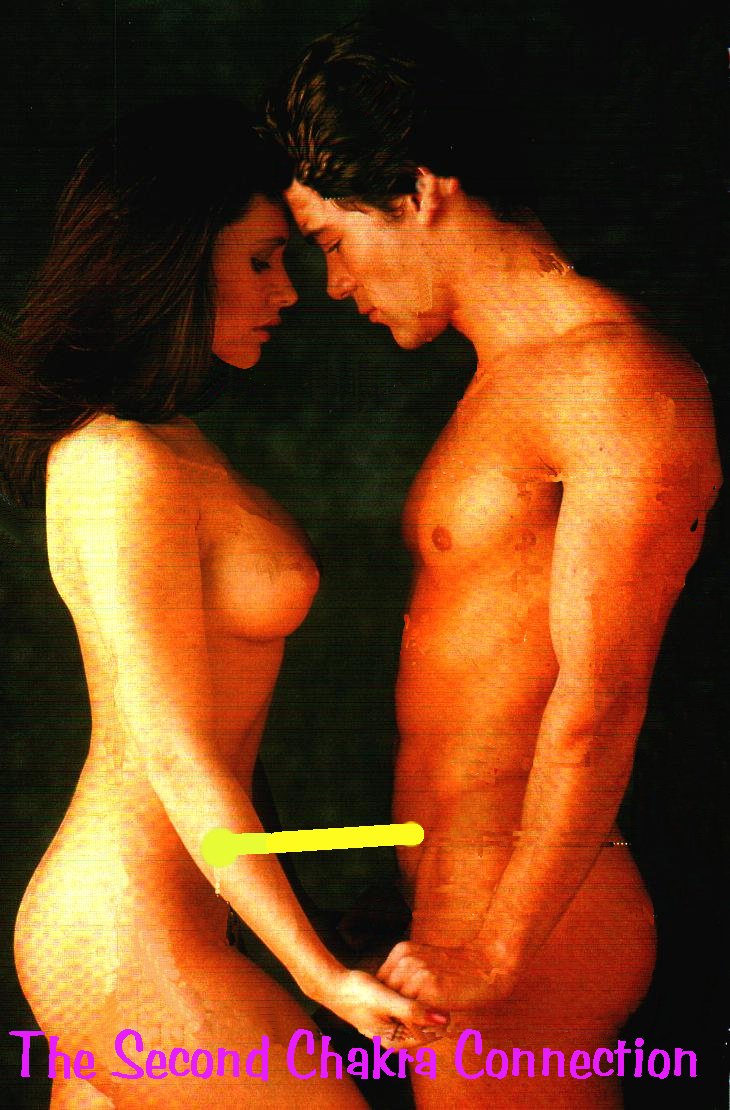 Relationship Energy Connections exist in all peple and in general mess up their lives. Instead they should Enhance our lives and lives of everyone around us. With Energy Enhancement Techniques we can learn The Mastery of Relationships!!
For all intent and purpose, energy connections or "strings" in relationships are very similar to umbilical connections or even electric and telephone wires, except they exist on the astral dimensional planes in all relationships. They can be very thin, or very thick, and can appear as very light or very dark streamers coming out of your energy fields/bodies.
Relationship Energy Connections can be superficially hooked onto the surface of - or more deeply plugged into the very cores of - your numerous energy fields, chakras and/or dimensional bodies. Initially these relationship hooks or plugs seem pretty innocuous to the astral spirit, at first glance appearing very light, maybe even golden and brightly colored but energy connections in Relationships, no matter how attractive or light or energizing, are ties that bind, which is a phrase created by Phyllis Crystal author of the book "Cutting the Ties that Bind".
One of our Energy Enhancement students, Susan, a medical doctor at the ashram of Sathya Sai Baba in India teaches "cutting the ties that bind" to 2000 people a year in her workshops there, yet found it necessary to learn the Advanced Initiations of Energy Enhancement to further augment her knowledge. You can read her testimonial HERE!! on the Energy Enhancement Meditation site.
These Energy Connections can limit your freedom in Relationships if you can't manage them through knowledge of the Initiations of Energy Enhancement in Relationships...gilded chains are still chains, and a gilded cage is still a cage .... Any relationship energy connection can be made to appear beautiful and of the light, yet one should ask " where does this energy connection lead to, or come from?"
When followed back to their origins, we have found extremely evil, manipulative entities/consciousnesses behind them, pulling these "strings" these Energy Connections - See the movie "The Matrix". You then have a relationship with evil usually through being Implanted by them.
Even these evil beings existing in the universe have some light which to dangle in front of you, to deceive you - remember the wolf in sheep's clothes ? Unfortunately by this time, many of you are already hooked by these Relationship Energy Connections, and you probably don't even know it....

Relationship energy connections might be seen, felt or sensed by some psychics, but there are many that are imperceptible to and even way beyond the psychic abilities, as the psychic senses function on only the lower levels/dimensions. It is handy to have people around who can give the psychic "view point" or perspective... it does have its place if it may help build your faith in the unseen, I'm all for it !, but it is important to know it has its limits.

The bleed through of negative psychic impulses, messages and energies from one being to another through these energy connections can often and easily act to interfere or distort the integrity and conscious energetic experience of your own space. This may be something most people are totally unaware of... as everyone falsely assumes that all their impulses, thoughts and feelings originate from themselves where in actuality much comes through being given Implants by these and other evil entities.
If a person has lived with these Relationship Energy Connection "monkeys" on their back for a long time, they may have gotten accustomed to them and would probably be in denial to their very existence. The relationship energy connection controls them. Since our space age society disavows any knowledge of such things being that you can't scientifically prove their existence, this is a reality the modern rational person would not even remotely consider... however, ancient man knew better.... It is good that there are movies such as "The Exorcist", "The 6th Sense", "The Matrix", and TV shows like "John Edwards"... they are to remind us - paranormal phenomena does exist, even if it is in the imagination of... the mind - the psyche - the astral... all connected... all one.


Why have Energy Connections
?

There are many reasons why you create relationship energy connections yourself to another being and/or for that matter, why they create energy connections themselves to you....

1 It could have seemed like a good idea at the time, quite handy and practical in fact, being able to telepathically call in and out to your friends.... But friends create energy connections to other friends, and sooner or later you are connected to a party line and are getting input from all sorts of unwanted sources.... You could easily be inundated, day and night, non-stop with this psychic "spam". This is why the Initiations of Energy Enhancement teach how to, and give you a process of, cutting all ancient connections and then reforming them appropriately.

2 It could have been done as a way to be closer, more intimate with someone... to share the deepest thoughts and feelings from ones deepest centers. But all relationships change... some perhaps go sour, even adversarial, confrontational, or outright hostile... but the energy connections remain. Once you are wired with Energy Connections, it is not as easy to remove them as it was to create them. Just imagine if you were create energy connections to someone who turned dark and evil... and you had one of these wires from them plugged into your brain, or into your sex chakra, or your heart...? You are really really stuck.... even worse than having a grinding wheel around your neck or a lead ball and chain tied around your ankles. You are in really deep do-do and will not be able to get out of this mess by yourself unless you learn the Initiations of Energy Enhancement. You need to learn how to disconnect your Energy Connections to evil negative energy and the initiations of Energy Enhancement teaches and helps you to do this. This is one of the main works of your Teachers of Energy Enhancement.

3 It could have been contractually agreed upon as a way to be in a partnership or marriage with another. A "Vow" which we learn how to deal with in other parts of Energy Enhancement. The old paradigm of partnership or marriage has been about "banding" branding? one person to another,... i.e. being contractually bound by energy connections "tying" the knot and "the ties that bind". The new paradigm of truly loving and deep relationships is about unconditionally giving and setting each other free with no strings attached. Or, through the Initiations of Energy Enhancement, having the ability to manage these connections.

4 It could have been done out of fear to go it alone in the world. Many people think that by standing within their own power, the resultant freedom and independence this would give including the associated personal and spiritual responsibility would shun them from human society, causing them to live solitary, alone, and lonely lives. To prevent this, they are willing to compromise their personal power and sovereignty... and join or "hook" up with another person, group, or outside authority... in exchange for the companionship, security in numbers, and shared responsibility. Usually, this is a case of our relationship to priestly vows, or vows to be a member of a Black Magic group, which remain in the psychic body for many lifetimes through Implants. For a particularly good example, look at all the people who are members of all organized religions and don't forget the political parties.
5 Or it could have even been forced upon you against your will, or even secretly planted as a thoughtform "Implant" without your awareness as a hook to draw you back into the fold, lifetime after lifetime. These implants have energy connections going into them from the people who psychically made the implant many lifetimes ago. Implants exert control and drain energy back to the original maker of the implant, turning many people into batteries, like in the Matrix.
The implant makers are not interested in people of low evolution who do not have much psychic energy. They are interested in people of high evolution. People more Soul Connected, and it is these people who they drain, as an aphid drains the rose flower, preventing its further evolution by usually perverting the victim as the Ring Implant, like the Ring in the Lord of the Rings movie and book, perverts all who come into contact with it. These implants create desires for sex, sexual abuse, drugs and rock and roll. It can draw you back into the same type of life, lifetime after lifetime.
As the candle is burned at both ends much energy can be taken, and usually the victim dies young. Inadvertently or in a lapse of good judgment, you let down your protective energy barriers, and someone slipped in and hooked or plugged an Implant into you.
This also happens quite a lot, especially between men and women "she got her hooks into him". Why do you think prostitutes are called "hookers" ? Usually prostitutes are implanted lifetime after lifetime, and the implant which acts like a psychic virus is spread to all the customers, creating a desire for more.
This is the nature of all addiction. The Initiations of Energy Enhancement teach you how to overcome your relationship to all desire, your relationship to all addiction.

6 It could have been contractually agreed upon as a way to clear some mutually unresolved karmic debts "Karmic Contracts" or Vows which we deal with in another Energy Enhancement Initiation.

7 It could also be entered into as a spiritual service to another soul, such as in a "God Contract" as exemplified in that energy connection between children and their parents.

I have few good things to say about energy connections, excepting the umbilical cord that connects a child to its mothers. It is a biological necessity during gestation, and even after, when this cord is cut, there still remains in this same area an important energetic energy connection between parents and child both mother and father.
This seems to be necessary for the child's comfort, security, and even survival in the developing early years. It is this telepathic-energetic relationship link with the parents that energetically feeds the child, that assists the child to feel more connected and grounded to life and humanity, at this level or dimension of reality. It is bad enough, if you think about it, to at one point be in spirit, at peace, at one with all, and then be thrust down into this gross dimensional plane of duality and suffering, all by oneself... without at least some kind of life line to hold onto.

However, this energy connection between parents and children can have negative consequences... Usually we are not weaned of this energy connection at the age of 5 or 7 as should happen, but the energy connection endures for all of our lives.
When one of the beings such as a parent or even a child has dark issues and heavy karma, an energetic bleeding through the energy connection can occur, corrupting or at least be disturbing to the other individual. In these relationship family ties we can be "tied to the apron strings of our mother". Some male homosexuals, or people not interested in sexual relationships, have very strong energy connections to their mothers. This is accounted for and anticipated in spirit before the birth, as we all choose these relationships for the reason of learning these relationshiplessons, sometimes to assist and carry another through their darkness and karma. This is why the Initiations of Energy Enhancement are so necessary to people in the process of learning about relationships.
You can see this if in your life all your negative life experiences have come through relationships. This means that you are in the process of Mastering the Second Initiation of Alice Bailey, The Mastery of Relationships, and it is this which is the intent of the Initiations of Energy Enhancement, to give you the Mastery of your Relationships.
Often, being connected in this way as parents or even as the child is the only way to help the other soul through these trials and tribulations. It is a noble endeavor and spiritual service one can do for another. It is like having a permanent, continuous, invisible life line of support and love.... If the one being is overwhelmingly strong enough to transform the others' negative energies and darkness, this could be a good thing. Unfortunately, this rarely works out so ideally as the burden can be sooo great as to drown both people.
If you think of a person who jumps into the water to save a drowning man, and ends up being attacked and drowned instead, you know what I mean. This is a task for the strong at heart, and even then, you still have energy connections with that person after. This is why the Initiations of Energy Enhancement are so necessary to enable everyone to handle all these types of problem above mentioned.
And to do it properly you need to learn the lessons of the Enlightened Master. And it is this which we learn in the Initiations of Energy Enhancement, The Mastery of Relationships.
Relationship Energy Connections - the Energy Enhancement View
When these relationship energy connections are created by people in love they can create a baby, they can make love they can have an orgasm and when energy connections are created consciously by a Master of Energy Enhancement, they can be given energy on many vibrational planes which can help in their Enlightenment.
This is high spiritual tantra. Learning how to connect appropriately can bring energy, love and loving sexual orgasms back into failing relationships. Energy Enhancement Mastery of Connections can heal frigidity and many inabilities to make love.
So one of the Energy Enhancement Meditation Keys to the Mastery of Relationships which we teach about fully on the course is to have care in your relationships. Only connect to the good. Be mindful of whom you are connected to. Only connect to the bad if you want to heal them or give them energy. The Key to Energy Enhancement Initiations for the Mastery of Relationships is the ability to disconnect these energy connections as well as create them.
And why do we give energy to our students, the answer is that all Enlightened Masters give Energy to, raise the Energy Vibration of Their Students and Disciples in order to make them Enlightened. As my Master, Swami Satchidananda said, "Making someone Enlightened is like creating a baby" Or as Goethe Said, "Connect, only Connect."
We can understand why the Buddha Said, "Attachment leads to Pain" This is caused by holding onto negative connections too long. Pain is caused by the inability to connect and disconnect, the inability to Manage Connections which is the teaching of the Initiations of Energy Enhancement, The Mastery of Relationships!
The most important thing about Energy Connections is to know that it is possible to connect and also to disconnect using these cords of Energy Connections. Only connect when it is necessary. Disconnect when it is not necessary. Be mindful of your connections. And these Energy Connections are at the core of every successful Loving Relationship.
In Energy Enhancement Mastery of Relationships we learn how to cut off all connections when we need to. We follow a process of cutting off all connections with everyone we know from every one of the chakras in our bodies. We learn how to dissolve implants. Then we learn how to connect appropriately. We practice connecting appropriately. Thus the Initiations of Energy Enhancement teaches the Mastery of Relationships.
We learn how to use these connections to heal the people we connect to so that we can not be connected to anything bad. Healing the person means dissolving their negativity or negative Ancient Karma. We healed all of our Karma in this Lifetime and all of our past lifetimes with Energy Enhancement Level 2. Now we learn how to perform the same service for others. Through the Initiations of Energy Enhancement we overcome the objections to connections which we read about above through the ability to Master each connection.
In Energy Enhancement Mastery of Relationships we learn how to connect and disconnect appropriately. We learn that WE are responsible for the health of all our relationships. We learn how to use the Light of the Soul to dispel all ancient negativity in those we are connected to, ALL OUR RELATIONSHIPS. This is the true meaning of "Forgiveness" it is not something we decide to do mentally. It is something we do psychically to take back, to transmute, to dissolve the ancient negativity caused by our bad actions in the past, so that all this ancient evil karma will not come back to haunt us in this lifetime and in the future.
In this same way in Energy Enhancement we learn how to reduce the Karmic Burden of this Planet creating conditions to raise the Vibrational Energy Level of this Planet, for this planet to become a Sacred Planet, where every person is Enlightened
In Energy Enhancement the Mastery of Energy Connections is the Basis of the Energy Enhancement Mastery of Relationships.
<![if !supportLineBreakNewLine]>
<![endif]>
by Energy Enhancement Satchidanand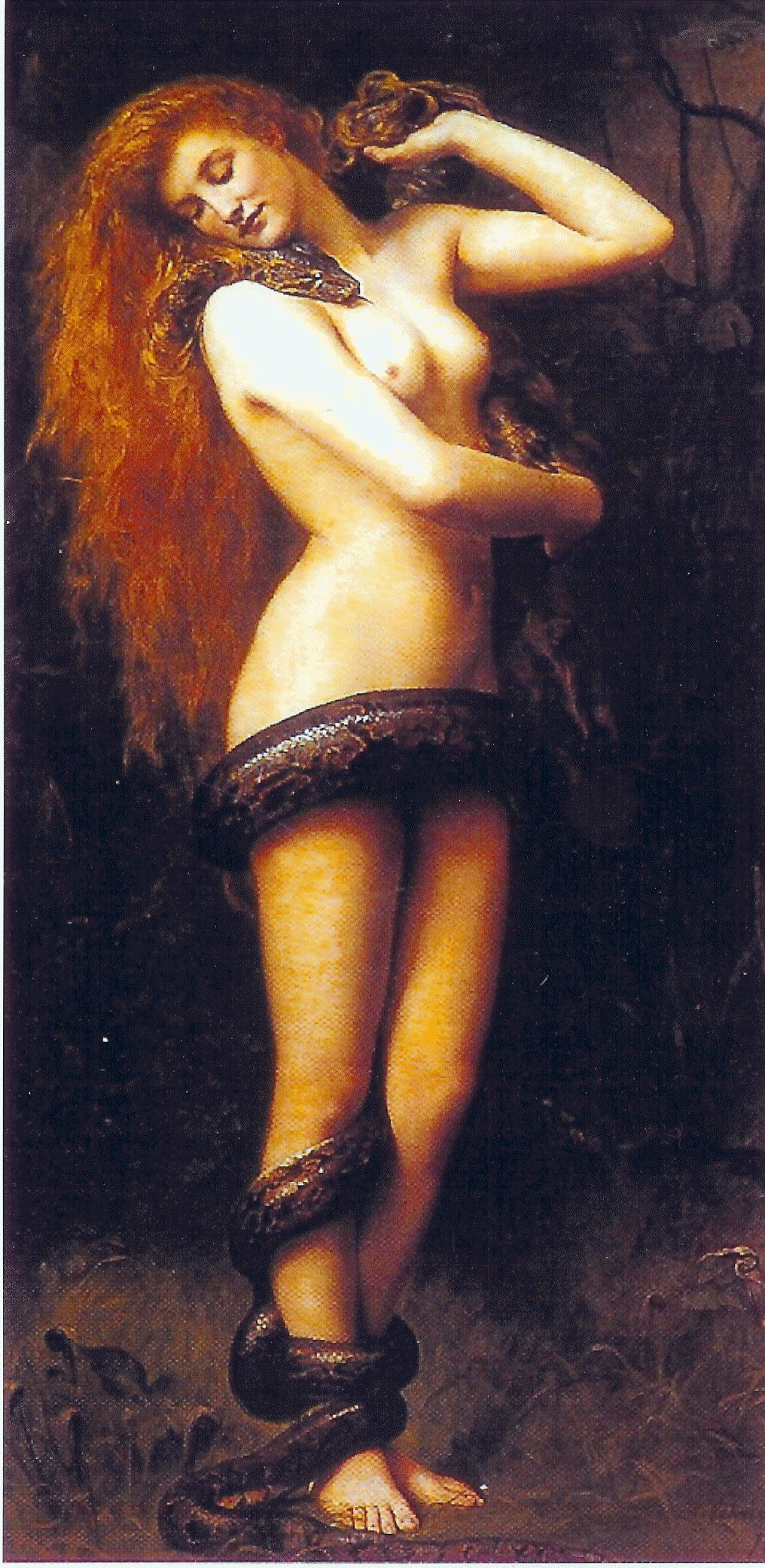 Lilith is the Witch, the Succubus, The Sexual Implant which Vampirises your Energy and sends it back to the Implanter which is transferred from Witches during the Sexual act to make you addicted to Sex - sometimes passed on on Tantra Courses. The Scarlet Woman Sexual Priestess of Babalon with red hair representing Sexual Magic and seduction. Witches are sent by Warlocks to seduce Luke Skywalkers and other Paduans to the dark Side by promising them tantric Knowledge and Immortality. These promises are always broken by the Dark Emperor leaders as the Emperor in the "Revenge of the Sith" broke his promise to Annakin. Instead the unwary paduans are implanted and enslaved for a hundred lifetimes. - By Sir John Collier 1895

MORE ON THE SUCCUBUS, LILITH, HERE!

WORK ON CONNECTOR IMPLANT BLOCKAGES ON THE ENERGY ENHANCEMENT COURSE LEVEL 3, CLICK HERE

Relationships Energy Connections, Here!

VISIT THE ENERGY ENHANCEMENT HOME PAGE CLICK HERE!!

ENERGY ENHANCEMENT PSYCHIC SEXUAL CONNECTION DIRECTORY

THE ENERGY ENHANCEMENT MASTERY OF RELATIONSHIPS DIRECTORY

ENERGY ENHANCEMENT ENERGY VAMPIRES DIRECTORY

THE LILITH SUCCUBUS INCUBUS DIRECTORY

ENERGY ENHANCEMENT

THE CORE ENERGY TECHNIQUES !!

ENERGY ENHANCEMENT, !!! ULTIMATE !!!!!! ANCIENT !!! !!! EFFECTIVE !!!!! SUCCESSFUL !!!


1. Get into Intense alignment with Your Own Kundalini Energy and Immediate Access to the Meditative State.

2. Remove your Energy Blockages with The Circulation of the Energies, the Kundalini Kriyas, Ancient Taoist Energy Circulations which have worked effectively for 5000 years to help all towards ENLIGHTENMENT.

3. The Grounding of all your Negative Energies through Alchemical VITRIOL - Become Incredibly POSITIVE and ENERGETIC!!

4. Alignment with Your Higher Self - INCREASE YOUR IQ, INCREASE YOUR LUCK, ACCESS YOUR HIGHEST ENERGIES!! ACHIEVE WHAT YOU WERE PUT ON THIS PLANET TO DO.

5. Learn how to USE and Increase the LOVE of Your Heart Center to ZAP YOUR NEGATIVE EMOTIONS AND DEVELOP PSYCHIC POWERS TO HEAL YOURSELF AND OTHERS.

6. Overcome ENERGY VAMPIRES - MASTER ENERGY PROTECTION AND MAINTAIN YOUR HIGH ENERGIES!!

7. EXPERIENCE INCREDIBLE RELATIONSHIPS WITH ENERGY ENHANCEMENT - THE CORE ENERGY TECHNIQUES

8. ENERGY ENHANCEMENT Techniques are the source of all Successful spiritual training courses over the last 5000 years. Become a Jedi Master, a Gandalf, a Transmitter of the FORCE a Bringer of the Light!!

GET MORE ENERGY!!!
ENERGY ENHANCEMENT -
!!! ULTIMATE !!!
!!! ANCIENT !!!
!!! EFFECTIVE !!!
!!! SUCCESSFUL !!!

Goto and SIGNUP NOW!!
https://www.energyenhancement.org/HomeStudyMeditationCourse.htm


CLICK BELOW TO GO TO

Take your time, this site has much new wonderful information.

Raja Yoga and the Yoga Sutras of Patanjali
Excerpt from Book Four - Kaivalya Pada
Portion on Absoluteness.
4. The flow of Energy in Meditation Energy Enhancement does not directly cause natural evolution; it just removes the obstacles, the Energy Blockages and sub-personalities, as a farmer (removes the obstacles in a water course running in his field).
5. A Yogi's egoity alone is the cause of (other artificially) created minds.
When something bad happens, particularly whe we are children, the pain causes the ego mind to split and a sub-personality inner child is created which egotistically, selfishly uses all the strategies to GET WHAT IT WANTS!!
We teach how to heal these selfish ego minds by grounding their initial pain cause and then absorb them back into the central soul stem. There can only be One!!!
6. Although the functions in the many created minds may differ, the original mind-stuff of the Yogi, the Soul, is the director of them all.
This finding the director is one of the aims of Enlightenment. As we evolve we naturally create strong sub personalities in our minds. Eventually we have to integrate them back into the even stronger director, the soul which is higher than the mind. However, many people so far have not met the director and are evolving only through the subpersonalities.
Thus, in Enery Enhancement right at the beginning of your Energy Enhancement practises in Initiation 4 of Level One, we put you in contact with your Soul. This Initiation is most important as it gives you the foundation of your evolution.
Thus Gautama Buddha said he was there only for those few who had the possibility of change, those who are soul connected. Those in whom the Soul is beginning to heal and absorb the egoistic sub-personalities, and talents or psychic powers.
Eventually we become one, when all the sub-personalities and talents are healed. All the ancient negative energy which is bound up in them is dissolved and they are absorberd back into the central soul stem.
Then we have Mastery of them all, then we are Enlightened.
This is Energy Enhancement!
In Energy Enhancement we ask the Koan, "Who is in charge??"
Love and commentary on the Sutras by Energy Enhancement Satchidanand
ENERGY ENHANCEMENT
THE CORE ENERGY TECHNIQUES !!
CLICK BELOW TO GO TO
Take your time, this site has much new wonderful information.