THROUGH ENERGY ENHANCEMENT MEDITATION, CHOOSE A DEFECT FREE LIFE OF RICHNESS, PEACE AND JOY.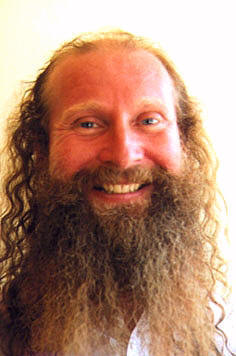 Any Human Being. Any Line of work.

Whether you are a Businessman, an Executive, a Nurse, a Doctor, an Engineer, a Computer Scientist, a Salesman, Housewife, Yogi or Student, you are interested in having a Defect Free Life.

A Life without Faults or Mistakes or Problems of any kind. A life of Richness, Internal and External where your meditationally increased Energy will produce Results!!

Meditation and Energy Enhancement which teaches Twenty Seven Ancient and Effective techniques Beyond Simple Meditation to

Speed Up the Meditative Process will progressively give you that Defect Free Life of Richness and Joy, giving You Energy, Love, Intelligence and Will.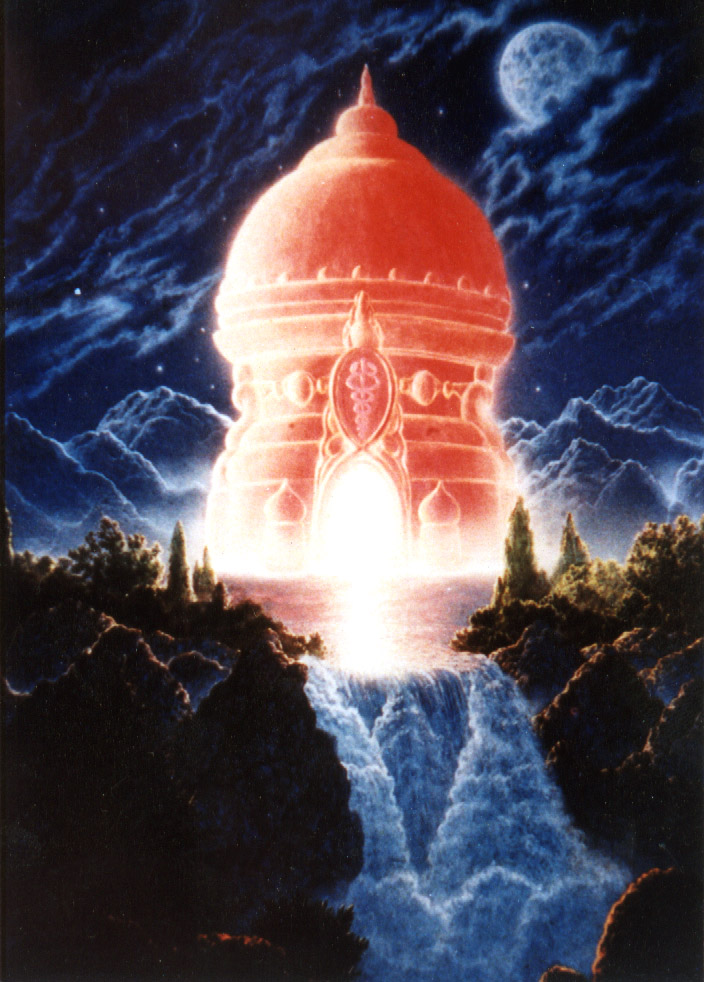 For 5000 years sages and saints have been telling you that the mind is limited. It is necessary but it is limited and it is always making mistakes. It is fractured and fragmented and creates many problems. In many cases we seem to be connected to a Self Destructive Saboteur which totally destroys our lives.
Meditation and Energy Enhancement are techniques which can help you come to a mistake free life. You can find the most intelligent man in the world, on the IQ scale, and that man can have no common sense whatsoever.
Bill Clinton was once the President of the United States of America, he was a Rhodes Scholar sent to study at Oxford University in the UK and Granada University in Spain. They say that he has an IQ of 170, yet even this great intelligent man could not, in the land of Christian politics, keep his trousers on in front of the Newspapers and television. It was proved that he was telling lies in the Lewinsky scandal and he was thrown out of the Guild of Lawyers because of it. GOODNESS KNOWS WHAT HE DID IN GOVERNMENT AND HE WAS ONE OF THE MOST INTELLIGENT!!
Now a c grade student from Yale University in in charge....
But they also have no Heart...
Meditation is the way of going beyond the Mind to a place of Heart, Intuition, of Coherence, Alignment with the soul or higher self where you can become integrated, One, Governed by higher levels of Energy.
Also, the Energy of Meditation can so unify Your energetic field that you can produce coherence and alignment and peace in all people which surround You.
The people of Transcendental Meditation have proved in a great scientific experiment, reported in major scientific journals that when a lot of people meditated together in a city, then that city experienced lower levels of crime. The crime statistics of the whole city on every level were lowered during the process of the meditation. Just think what a process of daily meditation could produce in your life and in the people around you, your family, your friends. Any meditation you practice will help them also.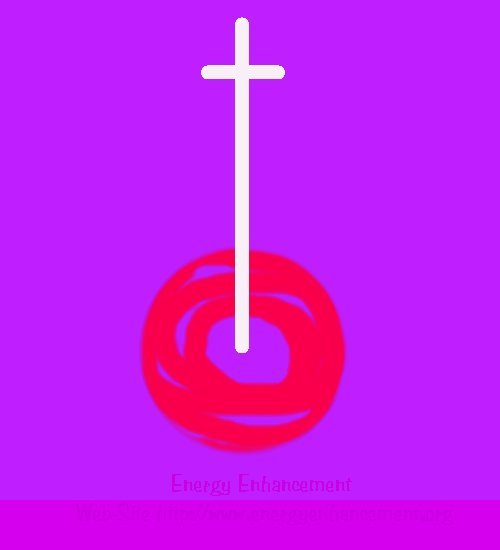 The movie, The Last Samurai, was making that point. Human society and politics is governed by the mind. It wants everything and will do anything to get it. But Tom Cruise the Star and executive producer of the Movie, together with the Writer, John Logan who wrote Oscar Winner, "Gladiator" was saying that this mix of selfish desire and intellect needs the leaven of the state of meditation.
The Last Samurai started with Meditation and when at the end of the movie when Tom was handing the Sword Soul of the Meditation of the head Samurai to the Emperor, he was handing on the message of meditation. And that meditation so strengthened the courage of the Emperor that he became capable of throwing out the bad people in his Government.
He is still passing that Sword to You, so that you can cast out all your negative energy blockages! ....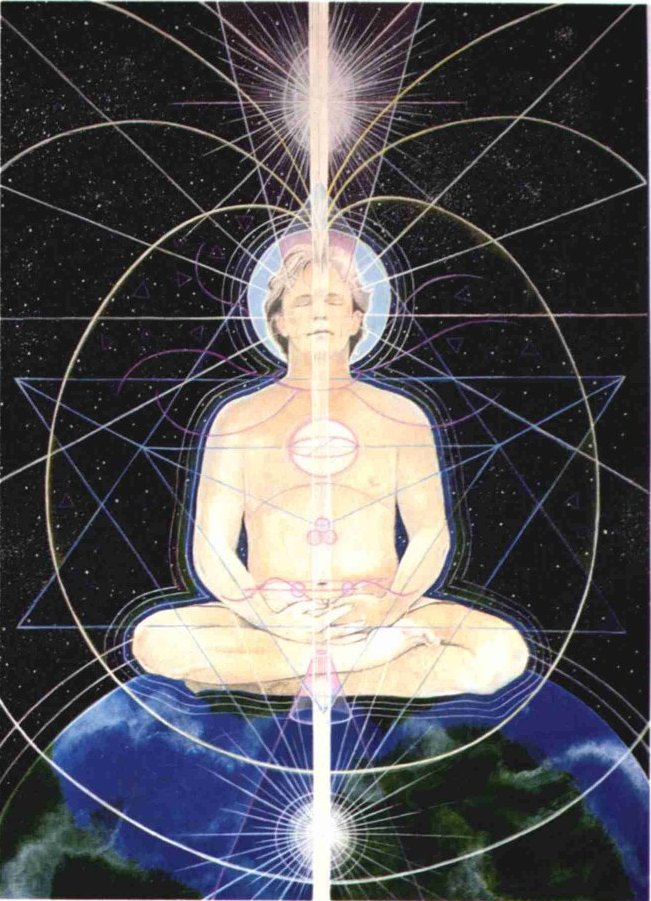 Today no Government can promise you security in the face of Bruning Austerity, Selfish Desire, Weapons of Mass Destruction, and Terrorism. They can not prevent!!!

Only the coherence and alignment of the energy of peace from meditation can start to change the world, your life now and your future lifetimes, creating more luck in your life and preventing attacks before they arise.

Only the supreme knowledge and aligned consciousness and the energy of peace from YOUR meditation can start to change YOUR life now and your future lifetimes, giving you more energy, perseverance, good relationships and Luck by preventing defects and failures in Your Life before they arise.

No Government can prevent... has been able to improve the problematic areas of Education and Health. Dummed down and plain unhealthy. In the UK 30% of the people die from cancer and 25% from Heart disease. In fact they keep changing methodologies constantly in the hopes that no-one will notice that in the face of all this effort.... things are getting worse.

And because of this, every three or four years the Governments are thrown out a new one replaces them. And we, stupidly, because of 10,000 years of history, start full of hope whilst they continue to lie and to fail.

More people are starting to practise meditation, One of the Fastest Growing Ancient and Successful Techniques in the World, because it works now and has worked for 5000 years creating in that time all the Spiritual Masters to whom we look up to because of their lives of health and goodness and mercy to all.

It needs artists like Geldoff and Bono from U2 to remind us that our happiness is created by the happiness of everyone around us - Let's help Africa they say.

And others bring the awareness of the environment being destroyed by industrial pollution and not simple carbon dioxide which feeds the trees, - yes those big clouds of pollution and xeno-oestrogens only emanate from the fuctories near you at 4am when all the cars are off the road.

Then the controvery over consciously Eugenocidalist:- Vaccines, Fluoride in the water, Frankenstein Food.

This same pollution which previously created the scourge of Tuberculosis is now creating the killers of Cancer, Heart Disease, Aids and low birth rates in every country in the world.

Also the fact that throughout the world many children are lacking in parents, food, water, houses and education and for this reason their pain will provide the next terror and war cannon fodder in the coming years of this century.

Our happiness is bound up in the happiness of others. Who are the happiest people, those who make everyone around them happy.

Governments and the people who run them never have had this point of view. They do not meditate!

T

heir control comes from making their people afraid, and for this an enemy is needed. Or it does not fit into their budget. Their control comes from creating fear and Chaos.

If we know and create what is to happen then the Chaos Management of your created Problem, the predicted Reaction and then offering your Solution can give you ownership of the World.

All CNN can do is to report this with no insight into the why? That this bank has been robbed by some burglars and this company has failed with the loss of the pension fund or that because Greenspan with the encouragement of Bush approved toxic loans in order to make money for themselves and their families, and Countrywide Mortgage Brokers went up 2100% before it went bankrupt, and after that the whole financial system of the World went bottom up - but the people who were told what would happen, with Money they earned from Countrywide and other scams were able to buy all the assets of the Bankrupt Financial Houses very cheaply. Classic Created Bubble: done many times before!

GEORGE W. BUSH, PRESIDENT OF THE UNITED STATES: "By the year 2010, we must increase minority homeowners by at least 5.5 million"

Joseph Stiglitz, a Nobel-prize winning economist, said the U.S. economy risks tumbling into recession because of the ``mess'' left by former Federal Reserve Chairman Alan Greenspan. ``I'm very pessimistic,'' Stiglitz said in an interview in London today. ``Alan Greenspan really made a mess of all this. He pushed out too much liquidity at the wrong time. He supported the tax cut in 2001, which is the beginning of these problems. He encouraged people to take out variable-rate mortgages.''

You just know that the OrangeMan - Angelo Mozilo CEO Countrywide now ambassador to Netherlands - is going to pull a Ken Lay! After all it worked once, and there's plenty of room next to GW's Paraguay compound for another new arrival. That neighborhood is going to be the wealthiest and most secure on the planet!

Angelo Mozilo may be a scapegoat? The government needs to put a high profile face on the mortgage system's meltdown and they can't use Roland E. Arnall, the former owner of alleged predatory lender Ameriquest Mortgage, since W appointed him to be ambassador to the Netherlands -- after he paid at least $325 million in fines, penalties and associated costs to various state attorneys general. To be noted, Arnall was one of the biggest contributors to the Republican Party whereas Mozilo is reputedly thought to support democrat people and causes. Henry Cisneros, Clinton's disgraced (and pardoned) former HUD Secretary is on Countrywide's Board of Directors as was Kathleen Brown Rice, current California Attorney General and ex-California Governor Jerry Brown's sister.

Remember, Abraham Lincoln.. "You can fool a few of the people all of the time, you can fool most of the people most of the time, and in any democracy, this is enough!"

All the BBC can do then is to report that this country is going to war and yes, you are being conscripted, enslaved into the army.

This has been the case for 10,000 years whilst the governments of Alexander the Great, Julius Caesar, Caligula, Nero, Genghis Khan, Napoleon, Hitler, Stalin, and Mao, have killed untold millions of people, 200 millions alone in the last century.

U2 at their concerts say the worlds biggest arms dealers are, in money order, USA, UK, France, Russia, and China. An Arms budget of 400 Billions of Dollars per year are needed, 15 Trillions of Dollars have been spent on Arms since the second World War, wasted yet necessary because of this State of Insecurity.

Today we don't need the Old States of the past or even the United States or a State of Insecurity, Instead we need the State of Meditation on One Enlightened Harmonious World where everyone is given the opportunity to evolve, treated well... given food, accommodation, education, meditation, is happy, and an arms budget is not needed!!

The Purpose of this world is the Evolution and Happiness of Humanity.

This we need to Afford through your conscious choice, NOW. By choosing to practice Meditation. Through having a process of Meditation every day you can enter into that Richer Life!!

As meditation becomes the Practice of Choice in all people, Businesses, Politicians and Government itself, this will change and the whole World will become Defect Free!!

And even meditation is not enough, now we need real Meditative Progress, a Speeding up of the Process of Meditation through Advanced Energy Enhancement Techniques. Energy Enhancement Meditation will give real results of evolution, coherence, alignment and progress in our lives and in the lives of everyone in the World, FAST!!

Internal richness leads to external richness, luck and progress in all areas of your life. Rather than being one who cannot even manage your life, become one who not only can manage your life but also the lives of everyone around you in Richness and in Health.

In this way, through Meditation YOUR life, the lives of your family and friends, your City, Country and Planet can be benefited as waves of meditational energy are projected and spread to all areas of your life and planet of residence for this life and all your future lives. START NOW!!

MORE SATCHIDANAND WISDOM MEDITATION ARTICLES - CLICK HERE!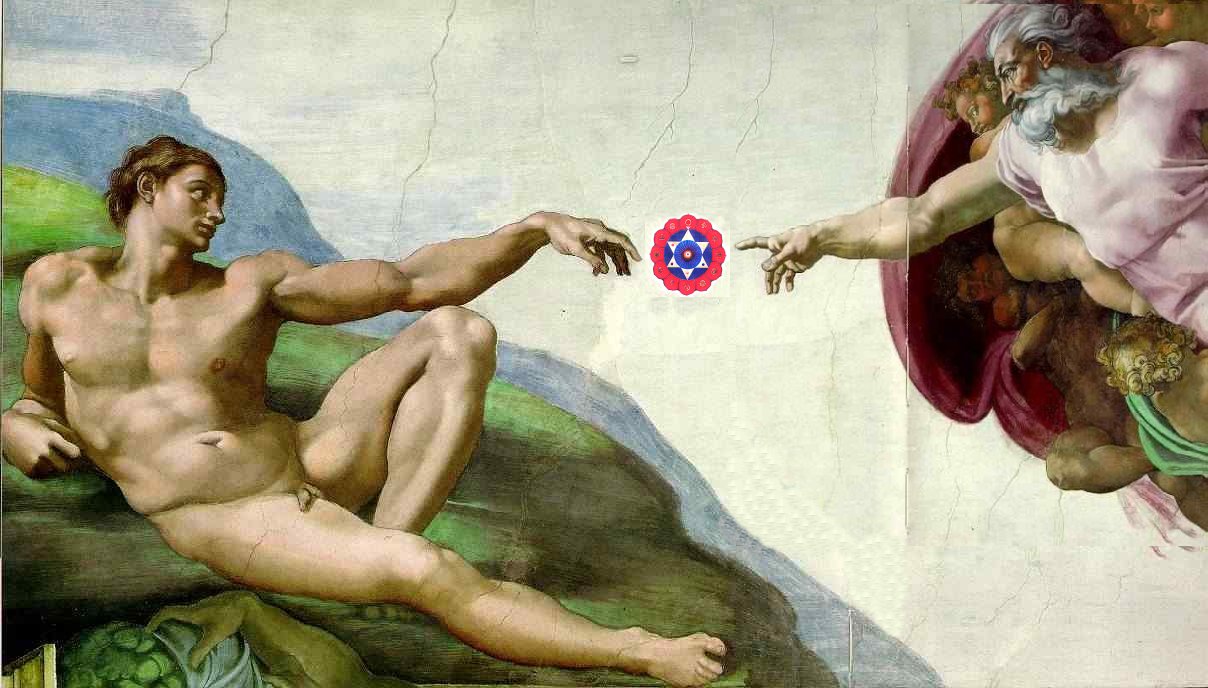 How did we get into this mess?


More than 20 years of dogged lobbying from the financial industry paid off with the repeal of the Glass-Steagall Act, which was passed by Congress following the 1929 stock market crash. The bill was written to limit the conflicts of interest when commercial banks are permitted to underwrite stocks or bonds.

The financial industry whittled away at Glass-Steagall for years before finally breaking down its regulatory restrictions in August 1987, when Alan Greenspan -- formerly a director of J.P. Morgan and a proponent of banking deregulation -- became chairman of the Federal Reserve Board.

"In 1990, J.P. Morgan became the first bank to receive permission from the Federal Reserve to underwrite securities, so long as its underwriting business does not exceed the 10 percent limit. In December 1996, with the support of Chairman Alan Greenspan, the Federal Reserve Board issued a precedent-shattering decision permitting bank holding companies to own investment bank affiliates with up to 25 percent of their business in securities underwriting (up from 10 percent).

"This expansion of the loophole created by the Fed's 1987 reinterpretation of Section 20 of Glass-Steagall effectively rendered Glass-Steagall obsolete." ("The Long Demise of Glass Steagall, Frontline, PBS)

In 1999, after 25 years and $300 million of lobbying efforts, Congress, aided by President Bill Clinton, finally repealed Glass-Steagall. This paved the way for the problems we are now facing.

Another contributing factor to the current banking-muddle is the Basel rules. According to the BIS (Bank of International Settlements) website: "The Basel Committee on Banking Supervision provides a forum for regular cooperation on banking supervisory matters. Its objective is to enhance understanding of key supervisory issues and improve the quality of banking supervision worldwide. It seeks to do so by exchanging information on national supervisory issues, approaches and techniques, with a view to promoting common understanding. At times, the Committee uses this common understanding to develop guidelines and supervisory standards in areas where they are considered desirable. In this regard, the Committee is best known for its international standards on capital adequacy; the Core Principles for Effective Banking Supervision; and the Concordat on cross-border banking supervision."

The Basel Committee on Banking (Basel 2) requires "banks to boost the capital they hold in reserve against the loans on their books."

Sounds like a good thing, doesn't it? This protects the overall financial system as well as the individual depositor. Unfortunately, the banks found a way to circumvent the rules for minimum reserves by "securitizing" pools of mortgages (MBS) rather than holding individual mortgages. (which called for more reserves) This provided lavish origination and distribution fees for banks, but shifted much of the risk of default to Wall Street investors. Now, the banks are saddled with roughly $300 billion in mortgage-backed debt (CDOs) that no one wants and it is uncertain whether they have sufficient reserves to cover their losses.

By October, we should know how this will all play out. As David Wessel points out in "New Bank Capital requirements helped to Spread Credit Woes": "Banks now behave more like securities firms, more likely to mark down the value of assets when market prices fall -- even to distressed levels -- rather than sitting on bad loans for a decade and pretending they'll be paid back."

The downside of this is that once that banks write off these toxic MBSs and CDOs; the hedge funds, insurance companies and pension funds will be forced to do the same -- dumping boatloads of this bond-sludge on the market, driving down prices and triggering a panic sell-off. This is what the Fed is trying to prevent through its $60 billion repo-bailout.

Regrettably, the Fed cannot hope to remove a half-trillion dollars of bad debt from the balance sheets of the banks or forestall the collapse of related financial institutions and funds which are loaded with these "unmarketable" time-bombs. Besides, most of the mortgage derivatives (CDOs) have been massively enhanced with low interest leverage from the "carry trade." When the value of these CDOs is finally determined -- which we expect will happen sometime before the end of the 3rd quarter -- we can expect the stock market to fall sharply and the housing recession to turn into a full-blown economic crisis.

Alan Greenspan: The Fifth Horseman?

So, who's to blame? The finger pointing has already begun and more and more people are beginning to see how this massive economy-busting equity bubble originated at the Federal Reserve -- it is the logical corollary of former Fed chief Alan Greenspan's "easy money" policies.

Henry C K Liu sums up Greenspan's tenure at the Fed in his Asia Times article, "Why the Subprime Bust Will Spread": "Greenspan presided over the greatest expansion of speculative finance in history, including a trillion-dollar hedge-fund industry, bloated Wall Street-firm balance sheets approaching $2 trillion, a $3.3 trillion repo (repurchase agreement) market, and a global derivatives market with notional values surpassing an unfathomable $220 trillion.

"On Greenspan's 18-year watch, assets of US government-sponsored enterprises (GSEs) ballooned 830 percent, from $346 billion to $2.872 trillion. GSEs are financing entities created by the US Congress to fund subsidized loans to certain groups of borrowers such as middle- and low-income homeowners, farmers and students. Agency mortgage-backed securities (MBSs) surged 670 percent to $3.55 trillion. Outstanding asset-backed securities (ABSs) exploded from $75 billion to more than $2.7 trillion."

"The greatest expansion of speculative finance in history." That says it all.

But no one makes the case against Greenspan better than Greenspan himself. Here are some of his comments at the Federal Reserve System's Fourth Annual Community Affairs Research Conference, Washington, D.C., April 8, 2005. They show that Greenspan "rubber stamped" every one of the policies which have since metastasized and spread through the entire US economy.

Greenspan, Champion of Subprime loans: "Innovation has brought about a multitude of new products, such as subprime loans and niche credit programs for immigrants. Such developments are representative of the market responses that have driven the financial services industry throughout the history of our country. With these advance in technology, lenders have taken advantage of credit-scoring models and other techniques for efficiently extending credit to a broader spectrum of consumers."

Greenspan, Main Proponent of Toxic CDOs: "The development of a broad-based secondary market for mortgage loans also greatly expanded consumer access to credit. By reducing the risk of making long-term, fixed-rate loans and ensuring liquidity for mortgage lenders, the secondary market helped stimulate widespread competition in the mortgage business. The mortgage-backed security helped create a national and even an international market for mortgages, and market support for a wider variety of home mortgage loan products became commonplace. This led to securitization of a variety of other consumer loan products, such as auto and credit card loans."

Greenspan, Supporter of Loans to People with Bad Credit: "Where once more marginal applicants would simply have been denied credit, lenders are now able to quite efficiently judge the risk posed by individual applicants and to price that risk appropriately.

"These improvements have led to the rapid growth in subprime mortgage lending . . . fostering constructive innovation that is both responsive to market demand and beneficial to consumers.

"Improved access to credit for consumers, and especially these more-recent developments, has had significant benefits.

Unquestionably, innovation and deregulation have vastly expanded credit availability to virtually all income classes. Access to credit has enabled families to purchase homes, deal with emergencies, and obtain goods and services. Home ownership is at a record high, and the number of home mortgage loans to low- and moderate-income and minority families has risen rapidly over the past five years. Credit cards and installment loans are also available to the vast majority of households"

Greenspan, Big Fan of "Structural Changes" Which Increase Consumer Debt: "As we reflect on the evolution of consumer credit in the United States, we must conclude that innovation and structural change in the financial services industry have been critical in providing expanded access to credit for the vast majority of consumers, including those of limited means. Without these forces, it would have been impossible for lower-income consumers to have the degree of access to credit markets that they now have.

"This fact underscores the importance of our roles as policymakers, researchers, bankers, and consumer advocates in fostering constructive innovation that is both responsive to market demand and beneficial to consumers."

Greenspan's own words are the most powerful indictment against him. They show that he played a central role in our impending disaster. The effort on the part of media pundits, talking heads, and so-called experts to foist the blame on the rating agencies, predatory lenders or gullible mortgage applicants misses the point entirely. The problems began at the Federal Reserve and that's where the responsibility lies.







Debt, Unemployment, Privatization and War
How Greenspan Skewered America

By MIKE WHITNEY


No one has done more to ensure the ultimate demise of the American middle class than Alan Greenspan.

No one.

In the stately pantheon of class-warriors, Greenspan's spectral-image looms larger than any other; the foremost proponent of hardnosed social-Darwinism and exclusionary economics. Even his carpet-bagging consort, G.W. Bush, pales in comparison.

In just under 5 years the Fed-master has engineered a coup so vast and devastating that $1.3 trillion of borrowed revenue has been adroitly shifted from the beleaguered middle class to the privileged 1% that Greenspan represents.

Whoa!

It is the biggest heist in the history of the planet, and it was designed and executed within the leather-bound citadel of the Federal Reserve.

Thanks, Alan.

The partnership of Bush and Greenspan has been the moral equivalent of the sacking of Rome; maxing out the nation's credit card until every last farthing has been drained from the public till. Greenspan's tenure has left America bobbing atop an ocean of red ink ready to capsize with the first gust of recession.

Greenspan was a key player in facilitating the Iraq war, pushing interest rates to their lowest level 6 months before the war to keep the economy on life-support while the propaganda campaign burst from the front pages of the New York Times and the Washington Post.

It worked like a charm.

The American people were hoodwinked by White House fabrications and anesthetized by cheap money. They began a borrowing frenzy that sluiced zillions into a hyper-inflated housing market that is timed to detonate just as wistful Alan picks up his gold watch and heads for the exit.

Good thinking, Alan.

Now, after years of mismanagement, Greenspan is offering caveats about the chaos he's leaving behind. In his typical gibberish the chairman has warned of "painful" adjustments if deficits are not brought under control.

"Painful" or life threatening?

It was Greenspan, the budget-busting tote for the patrician-class, who defended the lavish Bush tax cuts that put the country on the fast-track to doomsday. Now, he's joined Grover Norquist and the "privatization-kooks" who want to dismantle the tattered ruins of the social safety net and christen the new epoch of predatory capitalism. Alan is a big supporter of "survival of the fittest" economics; the notion that people at the bottom of the societal food-chain deserve to be there so their Nietzschean overlords, like the Fed-chair, can rule supreme.

As Greenspan applies the last few turns of the screw (raising interest rates twice more before he leaves) we're bound to see the credit-shackled middle class begin an orderly march towards the nearest cliff where they will quickly disappear lemming-like into the sea.

Seriously, the American people have no idea of the economic firestorm that's just around the corner.

The economy is underwritten by $8 trillion of debt, requiring massive $2 billion infusions of foreign capital EVERY DAY. As former Fed-chief Volker noted, "It can't go one for ever."

No it can't. Besides, it's all part of a neoliberal plan that has been successfully executed throughout the third world; plunging the host nation into insurmountable debt with the help of crooked regime (Bush and Co.) and then pulling the rug out from under the shocked public. The massive and calculated deficits are intended to create a crisis of insolvency, resulting in the same type of "shock therapy" and "structural readjustment" programs the IMF applies to bankrupt nations around the world. Greenspan has moved the country closer to his goal of dismantling popular social programs so the captains of industry can privatize the public's assets.

So, how did Greenspan pull it off?

How did he keep the somnolent American public from noticing the widening deficits and the alarming transfer of wealth from one class to another?

The answer is; low interest rates, the toxic elixir that can incapacitate an entire nation, leaving its people drowsy and indifferent to imminent disaster.

Recently, Greenspan has begun warning of the difficulties ahead, cautioning that our problems will only be "compounded by a protectionist reversal of globalization". In other words, prepare yourself to compete with the lowest paid worker in Canton province. The hemorrhaging of high-paying jobs that sustain the middle class doesn't bother the Fed-chief. Greenspan has the same irksome sense of equity as his ideological-twin at New York Times, Tom Friedman. Friedman has been preaching the gospel of "free market" capitalism for years. Neither one tries to conceal their contempt for organized labor or the redistribution of profits. Friedman's Brigadoon is identical to Greenspan's; a land of milk and honey where 99% of the denizens live in abject poverty scraping to get by and where the not-so-invisible hand is savagely affixed to the throat of a permanent underclass.

Welcome to Greenspan's nirvana.

Greenspan also warned that the budget "will substantially worsen in the coming years unless major deficit-reducing measures are taken."

"Deficit-reducing measures"? You mean, like rolling back the Bush tax cuts?

Hell no; class-warrior Alan said "he did not believe that major increases in taxes were the solution".

Of course, not. Why should the fat-cats in the silk suits and Ferraris have to pay their share? After all, we can just raise the payroll tax again (Greenspan's earlier plan) and take another pound of flesh from the middle class? No one will notice.

Baby boomers retirement?

Not to worry; Greenspan suggests we extend the age of retirement to some imaginary date when the wealthy will stop fleecing the poor and the national ledger will magically balance.

Cradle to grave; Americans are being prepared for the slaughter. The chances for upward mobility or even subsistent living are being eclipsed by the day. The yolk that one shoulders at birth will follow him until his death.

Greenspan's racketeers have absconded with the nation's bounty behind a smokescreen of low interest rates. They lulled us to sleep with soothing words of "no-interest loans", no down payments, and a real estate windfall for anyone bold enough to sign on the dotted line.

Now, the grim reality has begun to set in. Interest rates are rising, the dollar is reeling, energy costs are skyrocketing, consumer confidence is plummeting, and gold is shooting through the roof. When China and Japan decide to jettison their worthless US Savings Bonds; Greenspan's mighty fortress will collapse in a heap.

The American people are crazy to think that a privately owned institution like the Federal Reserve will ever function in the public interest. The Fed operates behind an iron-curtain of secrecy to protect the interests of its primary constituents; the parasite class. It was authorized under executive order by Woodrow Wilson who was coerced into putting the country's future into the hands of its central bankers so he could finance World War 1. Bankers have always understood that the one who holds the purse-strings calls the shots. This explains what Thomas Jefferson meant when he said, "Banking establishments are more dangerous than standing armies."

While Greenspan teeters off to retirement, he can be confident that his trap has already sprung. The country is dead-broke and will be forced to comply with the demands of its creditors. The impending "austerity measures" will be used to reshape the fabric of American life; a complete reordering of society to meet the standards of a modern capitalist utopia; Greenspan's paradise, the United States of Destitution.

Mike Whitney lives in Washington state. He can be reached at: fergiewhitney@msn.com






View Post
Greenspan `Mess' Risks U.S. Recession, Stiglitz Says
Nov. 16 (Reed V. Landberg and Paul George - Bloomberg)


Joseph Stiglitz, a Nobel-prize winning economist, said the U.S. economy risks tumbling into recession because of the ``mess'' left by former Federal Reserve Chairman Alan Greenspan.

``I'm very pessimistic,'' Stiglitz said in an interview in London today. ``Alan Greenspan really made a mess of all this. He pushed out too much liquidity at the wrong time. He supported the tax cut in 2001, which is the beginning of these problems. He encouraged people to take out variable-rate mortgages.''

Some rather pointed commentary, including the role of Treasury in promoting Wall St. (emphasis mine).



Financial Hypocrisy

by Joseph E. Stiglitz


Joseph E. Stiglitz, a Nobel laureate in economics, is Professor of Economics at Columbia University and was Chairman of the Council of Economic Advisers to President Clinton and Chief Economist and Senior Vice President at the World
Monday, November 19th 2007

This article was received from Project Syndicate, an international not-for-profit association of newspapers dedicated to hosting a global debate on the key issues shaping our world.

This year marks the tenth anniversary of the East Asia crisis, which began in Thailand on July 2, 1997, and spread to Indonesia in October and to Korea in December. Eventually, it became a global financial crisis, embroiling Russia and Latin American countries, such as Brazil, and unleashing forces that played out over the ensuing years: Argentina in 2001 may be counted as among its victims.

There were many other innocent victims, including countries that had not even engaged in the international capital flows that were at the root of the crisis. Indeed, Laos was among the worst-affected countries.
Though every crisis eventually ends, no one knew at the time how broad, deep, and long the ensuing recessions and depressions would be. It was the worst global crisis since the Great Depression.

As the World Bank's chief economist and senior vice president, I was in the middle of the conflagration and the debates about its causes and the appropriate policy responses. This summer and fall, I revisited many of the affected countries, including Malaysia, Laos, Thailand, and Indonesia. It is heartwarming to see their recovery. These countries are now growing at 5% or 6% or more - not quite as fast as in the days of the East Asia miracle, but far more rapidly than many thought possible in the aftermath of the crisis.

Many countries changed their policies, but in directions markedly different from the reforms that the IMF had urged. The poor were among those who bore the biggest burden of the crisis, as wages plummeted and unemployment soared. As countries emerged, many placed a new emphasis on "harmony," in an effort to redress the growing divide between rich and poor, urban and rural.

They gave greater weight to investments in people, launching innovative initiatives to bring health care and access to finance to more of their citizens, and creating social funds to help develop local communities.
Looking back at the crisis a decade later, we can see more clearly how wrong the diagnosis, prescription, and prognosis of the IMF and United States Treasury were. The fundamental problem was premature capital market liberalization. It is therefore ironic to see the US Treasury Secretary once again pushing for capital market liberalization in India - one of the two major developing countries (along with China) to emerge unscathed from the 1997 crisis.

It is no accident that these countries that had not fully liberalized their capital markets have done so well. Subsequent research by the IMF has confirmed what every serious study had shown: capital market liberalization brings instability, but not necessarily growth. (India and China have, by the same token, been the fastest-growing economies.)

Of course, Wall Street (whose interests the US Treasury represents) profits from capital market liberalization: they make money as capital flows in, as it flows out, and in the restructuring that occurs in the resulting havoc. In South Korea, the IMF urged the sale of the country's banks to American investors, even though Koreans had managed their own economy impressively for four decades, with higher growth, more stability, and without the systemic scandals that have marked US financial markets with such frequency.

In some cases, US firms bought the banks, held on to them until Korea recovered, and then resold them, reaping billions in capital gains. In its rush to have westerners buy the banks, the IMF forgot one detail: to ensure that South Korea could recapture at least a fraction of those gains through taxation. Whether US investors had greater expertise in banking in emerging markets may be debatable; that they had greater expertise in tax avoidance is not.

The contrast between the IMF/US Treasury advice to East Asia and what has happened in the current sub-prime debacle is glaring. East Asian countries were told to raise their interest rates, in some cases to 25%, 40%, or higher, causing a rash of defaults. In the current crisis, the US Federal Reserve and the European Central Bank cut interest rates.

Similarly, the countries caught up in the East Asia crisis were lectured on the need for greater transparency and better regulation.

But lack of transparency played a central role in this past summer's credit crunch; toxic mortgages were sliced and diced, spread around the world, packaged with better products, and hidden away as collateral, so no one could be sure who was holding what.

And there is now a chorus of caution about new regulations, which supposedly might hamper financial markets (including their exploitation of uninformed borrowers, which lay at the root of the problem.) Finally, despite all the warnings about moral hazard, Western banks have been partly bailed out of their bad investments.

Following the 1997 crisis, there was a consensus that fundamental reform of the global financial architecture was needed.

But, while the current system may lead to unnecessary instability, and impose huge costs on developing countries, it serves some interests well. It is not surprising, then, that ten years later, there has been no fundamental reform. Nor, therefore, is it surprising that the world is once again facing a period of global financial instability, with uncertain outcomes for the world's economies.

---
Satchidanand's ENERGY ENHANCEMENT Stories:-

After practising Zazen Meditation with Roshi Hogen Daido Yamahata for a time I began to feel him cleaning my Base Chakra every time I meditated. I was also doing Energy Enhancement techniques at that time which speeded up the meditative process. He used to wake me up early every morning and say "Get out of bed, Meditate Now!!"

Then by accident or by Luck. And to be Spiritual, you have to be lucky. I came across Swami Satchidananda of Yogaville.

I went to one of his talks and at the end of the talk he said "Lets Meditate for a couple of minutes."

So, we chanted Ha Ri OM and started to meditate.

I found myself one hundred feet in the air looking down at my body meditating below.

I looked up and there was Swami Satchidananda one hundred feet higher, saying "Come on up!! Come on up!!"

So I though that perhaps it would be a good thing to learn from him.....

In my interview with him I said what happened and said that I only had one problem in that I had heard that you were only supposed to have one Guru and Roshi Hogen was doing a really good job with me.

Satchidananda asked if I had any problems between the teachings of Hinduism and Zen. I said "NO, no problems!!" because I understood that the terminology of Meditation in Hinduism meant "The flow of Energy towards a Point of concentration" and Meditation or Zen in Japan meant Nirbija Samadhi or Enlightenment.

So he told me that I should think of Hogen and him as two engines on a train. Hogen was the one pushing FROM THE BASE CHAKRA. He was the one pulling FROM THE CROWN CHAKRA.

Hogen was the one looking after the base chakra. Satchidananda was the one looking after the Crown Chakra.

And this was proved to me later in his ashram and indeed everywhere I met him with incredible experiences of the higher planes, of Initiation, of telepathy indeed all the tales of Masters of the past came true when I was with him!!

And when I went on my "Grand Tour" of India I met up "Luckily" with many great Yogis and meditators. And with each one I had a wonderful Spiritual experience.

Sri Yogendra of Bombay had the reputation of not suffering fools gladly. If anyone was disrespectful he used to beat them up and throw them out!!

When he was young they used to put him in darkened rooms so that people could see the Prana, blue, rushing like electricty around his body.

He was 96 years old when I had my Interview with him. All I could do was to sit at his feet and remain quiet whilst he told me of his experiences. Spread out across the Whole Universe. In New York in the Thirties. Healing the children of Millionaires he earned enough to create his Ashram.

For the next day all I could feel was the energy rushing through my body Up and DOWN!! With a great Noise!!

That night, Yogendra told his son. "I can't seem to retain my Prana as well as I should. I think it is time to go!"

That night he died.

Same but different experiences with Hogen, Ramana Maharshi, Sri Sathya Sai Baba, Swami Satchidananda, Father Bede Griffiths and last but not least, Osho.
http://en.wikipedia.org/wiki/Osho


All the stories like the ones above are waiting, eagerly, to be put into a book.

The purpose of Meditation practise is to get you into a state of meditation 24 hours a day. You need ENERGY to do this. You need ENERGY to get you into a state where you can receive more ENERGY!!

As Rumi said. You need to learn how to become a perfect thief!! You need to get quiet enough so that you can steal the energy of the Enlightened.

But the real perfect thief is exemplified in PromeTheus. Like all Enlightened Masters, he steals the fire from heaven and is condemned to have his liver eaten each day by another student thief like an eagle and every night for it to be grown back.

This Fire comes from that Fire. But Fire still remains. - Mandukya Upanishad

To Catch Light yourself. To Become Prometheus.

This is why Energy Enhancement Techniques are needed to Speed up the Meditative Process.

Swami Satchidananda - E GO!! Techniques, like those of Energy Enhancement are also needed.

As Hogen said to me, "Meditate a little every day!"

As Swami Satchidananda said to me, "Meditate regularly for a while and with EnTheosiasm"

As Vivekananda said, "If one person can become Enlightened. If you can recognise that even one person has ever become Enlightened!! Then know. That YOU TOO, can become Enlightened.

IT IS YOUR DESTINY!!"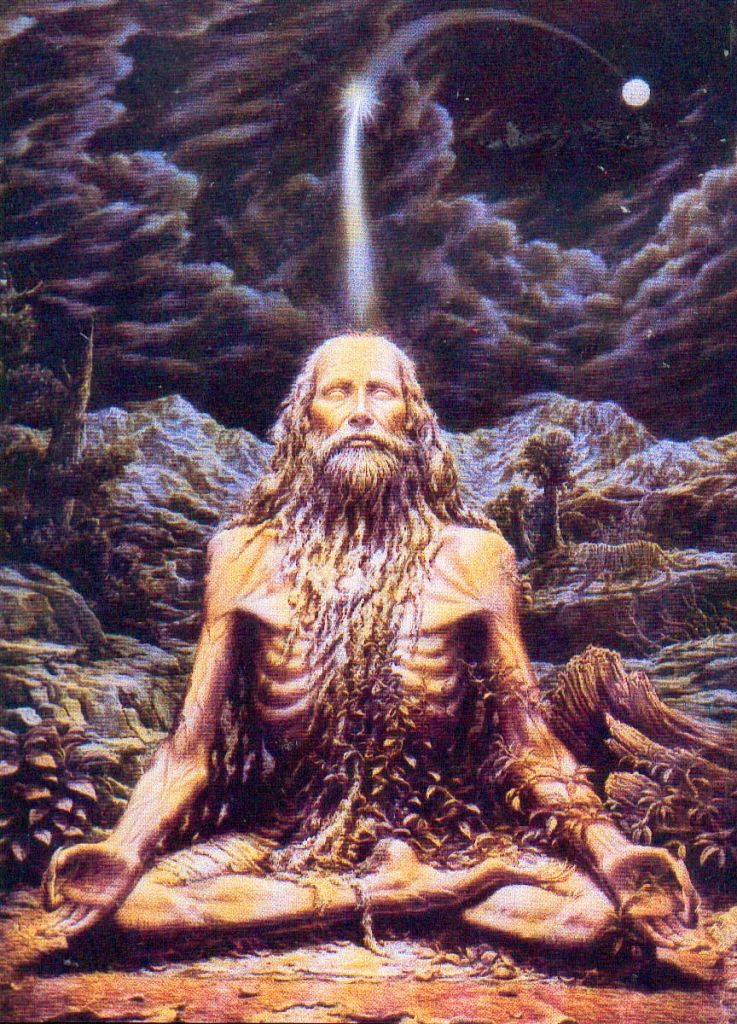 "EASY AND SMOOTH ENERGY ENHANCEMENT PUTS YOU IN CONTACT WITH KUNDALINI ENERGY WHICH SPEEDS UP THE PROCESS OF ENLIGHTENMENT AND INTELLIGENCE"

Masters... and the flowers showered, the energy of existence flows.
Satchi explained that if we had the power to heal our own blockages, we also had the power to heal the blockages of others. The power to do this comes from an integration of the body, emotions, mind and spirit created through the Core Energy Techniques of Energy Enhancement within the Energy Enhancement Buddhafield.

Satchi explained that the higher levels of Energy which create the Energy Enhancement Buddhafield and the Energy momentum to heal the students and raise their Energy Levels so that they can do likewise came from His connection with his teachers, Zen Master Hogen from Japan, Swami Satchidananda from Yogaville in the USA but previously a disciple, a Yogiraj, of Swami Sivananda of Rishikesh.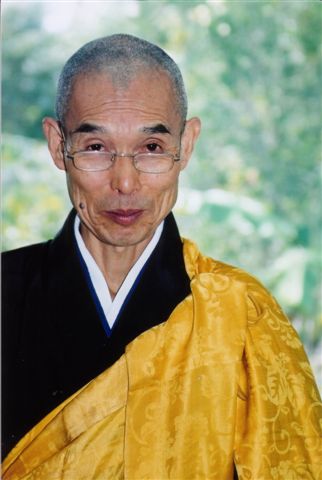 There is a transmission of Energy from Master to Disciple which occurs in silence. The preparation for this is the student's responsibility but the Energy always finds its place. It is the Energy of Initiation, which confirms the student in his enlightenment, but before this Initiation, "you need to be there before you can stay there."

Indeed, many people go searching for Integration and Enlightenment from technique to technique and teacher to teacher whereas a true student can learn anywhere. We need to increase that studentness within ourselves. We need to learn to be a true student. The ability to learn. The ability to ask. The ability to receive.

One lack of respect for the teachings. One negative word, ONE BLOCKAGE, and heaven and earth are set infinitely apart. One negative word can destroy the silence of a moment.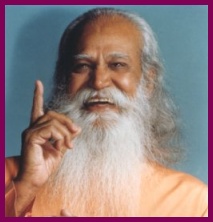 Swami Satchidananda talked of the time when Swami Sivananda died and of the Energy Initiation, which came to him at that time even though he was in Celon and Sivananda was dying in Rishikesh. He felt that some of Sivananda's fire had been given to him at that time.

Each Spiritual Master is a gift from existence, working in his own personal individual way to express his gift, his way, his energy channelled from the universe itself. They are individuals with strong personalities, "Personages!!" unselfishly aiming their lives at the benefit of humanity, the world and the Universe.

Even the intellect gets confused because the intelligent energy of existence, above the intellect, chit shakti, is the guiding force and initiator. Each spiritual master is as different from the others as a rose is different from a lily.

Just smell the perfume. Are they not the flowers of the Universe itself?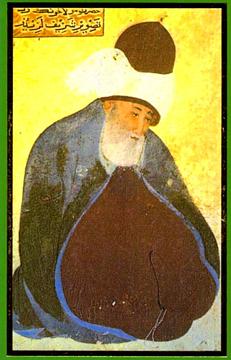 As Jallaluddin Rumi said around 1200AD, "Take what is in my hand!

If you have lost heart in the Path of Love
Flee to me without delay
I am a fortress; invincible - Rumi
Satchi explained that after working with Zen Master Hogen and Swami Satchidananda for many years, these energy initiations had come to him also.
Sri Yogendra of Bombay.

Satchi had the last and his only interview with Sri Yogendra of Bombay. Sri Yogendra died that same night saying that at the age of 96, it was difficult for him to hold in his energy. And this from a man who in his prime they used to put in darkened rooms where people used to go to see the prana, bioenergy, rushing blue over the surface of his body.

In the interview, Satchi said he could only sit at the masters feet and say nothing.

Yogendra glanced at him and he was drawn to sit. Rooted to the spot. Yogendra talked of the time he was in New York, healing the children of millionaires. It was there in the 1930s where he gained the money to build his ashram in Bombay, "They used to appreciate me there and gave me a black stallion to ride around on in Central park."
Satchi heard him say at the end of the interview that the people of England had good hearts, and this from a Master who in his early years had had the reputation of beating up students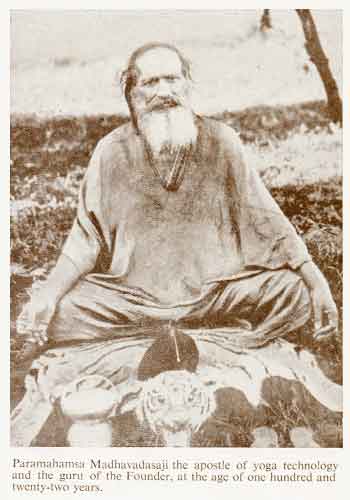 who took liberties, showed a lack of respect!! He knew that by these words Shri Yogendra had judged his heart and found him worthy.

And then afterwards the energy.. Sent to him by Yogendra, which he was given during the interview. WHOOM! WHOOM! Up and Down. Down and Up. From Heaven to Earth and Earth to Heaven. ENERGY!! with great noise for 24 hours!!
Usually gurus are given the energy of Transmission by their Masters and here is the Master of Shri Yogendra, Paramahamsa Madhavadasaji at the age of 122 years.
After that last interview with Shri Yogendra the great Master died the day after. Apparently he was talking to his son, Shri Jayadeva, the present head of the ashram in Bombay, and he said that it was getting difficult for him to hold onto his energy, it was time for him to move on to the other plane, he was going.

OSHO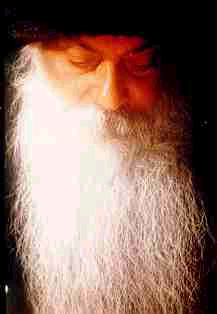 Satchi attended his only and last Satsang with OSHO on January 16th 1990. During the Satsang, Satchi had the experience of seeing Osho's aura. Satchi's mind just stopped, during the satsang when Nivedano hit the drum. As it stopped he saw the physical aura of Osho, Yellow, Black and horrible just one inch away from his skin. I suppose this is my vision of the poison which killed him, Satchi said.

But then the spiritual aura came out, white and filled with light up to 10 feet away from Osho and then Whoof!! It spread out over the whole of the Buddha hall and filled it with white light.
Satchi said he just sat there, tears falling down his face for what seemed forever.

Osho died 2 days later.
Father Bede Griffiths
http://en.wikipedia.org/wiki/Bede_Griffiths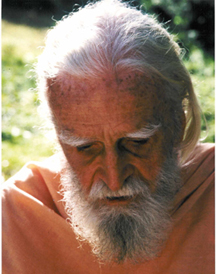 And then at the "Satchidananda" Ashram of the Bendictine Father Bede Griffiths (Also named Guru Swami Dayananda) on the banks of the River Cauvery in Tamil Nadu in Southern India. More energy phenomena. Father Augustine was giving mass and as usual Satchidanand, not a Catholic, with a Ho Hum lack of respect was there.
As Augustine raised the Chalice to heaven, Satchidanand saw a ray of lightning hit the chalice, bounce off and deflect into his heart center. This had the effect of making him burst into tears.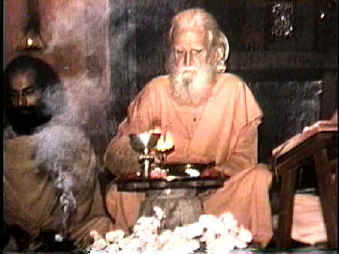 Father Bede, a famous Benedictine monk who wrote many books exemplified the urge of the Benedicines to Ecumenise, to explore the Energies of the Hindu Religion, where he took Sannyas, taught from the Bible Upanishads and the Gita, "its all in the explanation!" had his first heart attack 2 days later at the age of 96 and died 3 months later.

Swami Satchidananda
http://en.wikipedia.org/wiki/Swami_Satchidananda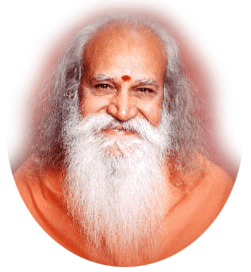 And then 2 days before Satchi's Master, Swami Satchidananda, died at the untimely age of 89, Satchi felt the transmission of Energy from his Master. Filled with white light for 3 days in a row, in the middle of the night for hours, unable to sleep.
Masters get given energy on the death of other Masters. Masters get given and store up energy, the energy of enlightenment, the energy of transmission, the high level atomic energy given by the scepter of Initiation by Sanat Kumara.
They store energy all their lives to do their work and to give to other people all of their lives. Upon their death, that energy needs to pass onto their successors. And that Energy transmission is what helps to create the next generation of Masters.
Swami Satchidananda said the same thing happened to him when his Master, Swami Sivananda Died.
http://en.wikipedia.org/wiki/Sivananda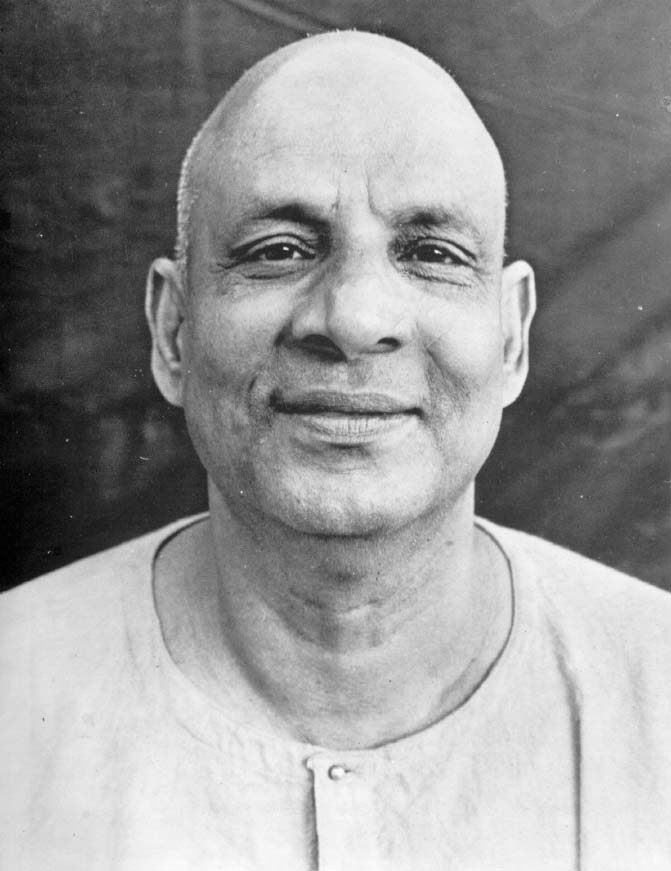 Satchidananda was in Celon at the time and the Dying Sivananda was in the Himalayas, but the energy still passed to him.


Masters take no heed of which religion they are born into. They become channels for the light despite, or rather because of, the general low energy level of the world and its corruption and mixedness. It is their job to raise the energy of their students and of the world in the few short days before they leave this planet. To leave it a better place than when they came.

As I leave after a couple of days in the company of Devi Dhyani and Satchidanand I look forward to my future training with them Learning Energy Enhancement Levels One, The Connection with Energy!! Energy Enhancement Level Two, The removal of Blockages and Energy Enhancement Level Three, the Mastery of Relationships and the Psychic Sexual Energy Connection, this August. OLYMPIA PANZA 2004

mailto:sol@energyenhancement.org

BECOME AN ENERGY ENHANCEMENT STUDENT.

Fortunately, all you really need to do is become an Energy Enhancement student and follow our student program, either on the Online Course, Video Course, or on Energy Enhancement Courses in the Energy Enhancement Buddhafield with Satchidanand and Devi Dhyani.

Once you have enrolled you will be taught a complete holistic life management system that takes you through all the various and important stages of healing and enlightenment.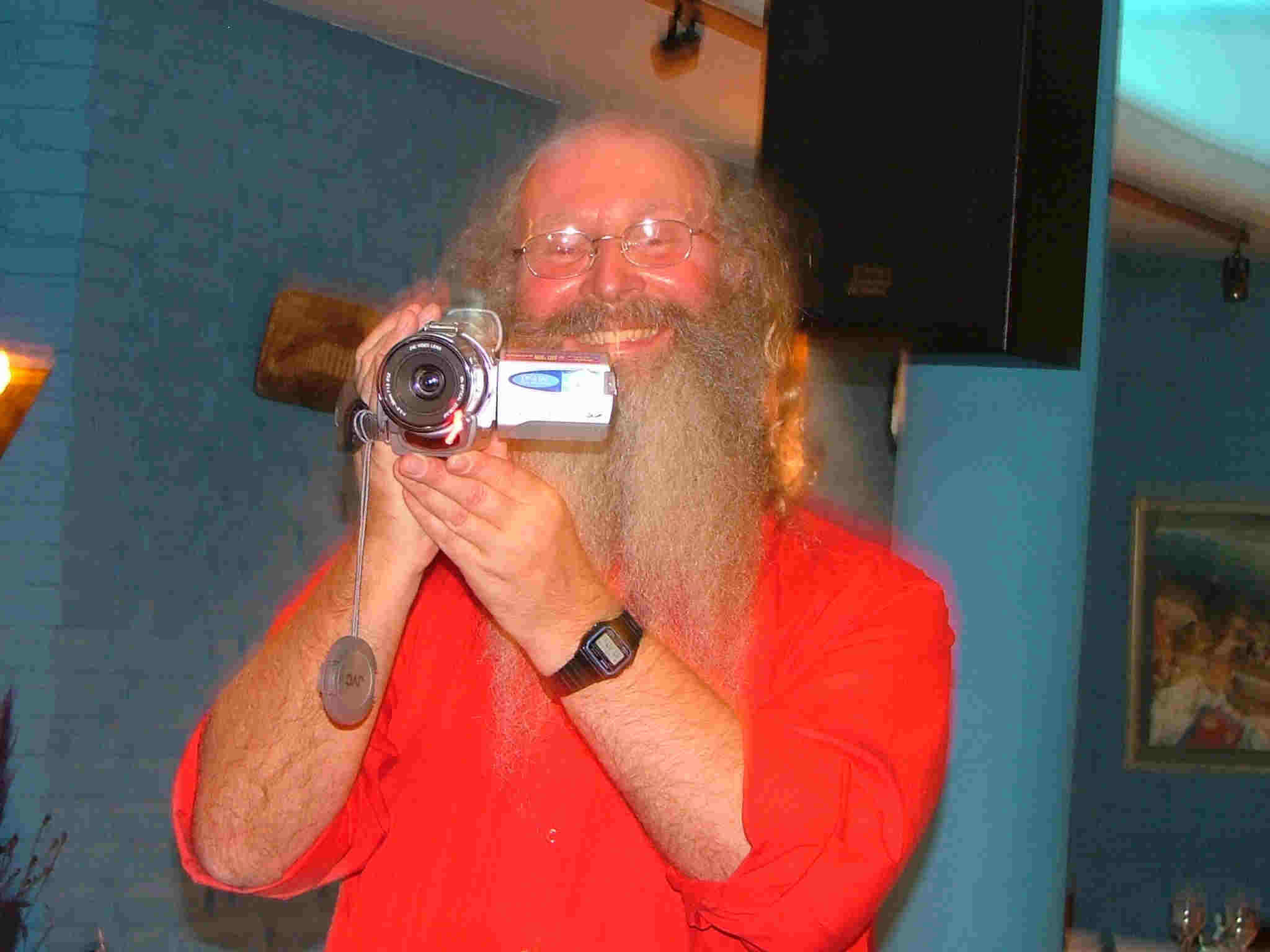 Satchidanand has been practising Yoga, an Ancient preliminary Technique for Energy Enhancement, since he was 16 years old.
ENERGY ENHANCEMENT TRANSMUTES ALL PROBLEMS TO REVEAL CREATIVE INTELLIGENCE!!
---
COME ON AN ENERGY ENHANCEMENT COURSE!!
THE DOWNLOADABLE ONLINE COURSE

THE VIDEO COURSE IN 9 DVDs

THE ONLINE/VIDEO COURSE COMBINATION

SUMMER COURSES ON THE COSTA BRAVA IN SPAIN

WINTER COURSES IN MACHU PICHU, BRAZIL, ARGENTINA AND INDIA!!!
NEW MEDITATION ENERGY ENHANCEMENT
WEBSITE DESIGN - CLICK HERE!!
ENERGYENHANCEMENT.ORG SITE MAP
MAILING LIST SIGN UP

FREE REPORT CLICK HERE!! SECRETS OTHER COURSES WILL NEVER TELL YOU JOIN OUR REGULAR SPIRITUAL EMAIL SERVICE

ENLIGHTENMENT WITH MEDITATION ENERGY ENHANCEMENT INTRODUCTION
MEDITATION ENERGY ENHANCEMENT

STUDENTS EXPERIENCES

-

FIFTY

FULL TESTIMONIALS

ENERGY ENHANCEMENT LATEST STUDENTS EXPERIENCES

HEAL PROBLEMS - TRAUMA, PAIN, RAPE AND ABUSE, RELATIONSHIPS, DIVORCE, BEREAVEMENT, ANGER, FEAR AND DEPRESSION, FRIGIDITY AND IMPOTENCE, SEX ADDICTION, PIERCINGS, TATTOOS, BDSM, T
EE COURSE OVERVIEW THE KARMA CLEANING PROCESS
SPEED UP THE PROCESS OF ENLIGHTENMENT, WISDOM AND LEADERSHIP WITH THE APPRENTICE LEVELS OF THE ENERGY ENHANCEMENT COURSE.....

GAIN ENERGY

APPRENTICE LEVEL1

THE

ENERGY BLOCKAGE REMOVAL PROCESS LEVEL2

THE

KARMA CLEARING PROCESS

APPRENTICE

LEVEL3

MASTERY OF RELATIONSHIPS

TANTRA

APPRENTICE

LEVEL4

THE FOUR
YEAR ENERGY ENHANCEMENT COURSE
ENERGY ENHANCEMENT MEDITATION

HOME PAGE ONE

DVD

VIDEO COURSE

NOW UPGRADED TO 9 DVDS AND 15 HOURS OF TEACHING!!!

FREE VIDEOS!!

FREE ENERGY ENHANCEMENT DANCE VIDEO 1
COURSES IN ARGENTINA
COURSES IN SPAIN THIS SUMMER
GAIN ENERGY
APPRENTICE
LEVEL1
THE ENERGY BLOCKAGE REMOVAL PROCESS LEVEL2
KARMA CLEARING PROCESS SOUL RETRIEVAL APPRENTICE LEVEL3
MASTERY OF RELATIONSHIPS TANTRA APPRENTICE LEVEL4
EE ONLINE COURSE NEW! NOW WITH STREAMING VIDEO OVER 28 MONTHS!!
DVD VIDEO COURSE
NOW UPGRADED TO 9 DVDS AND 15 HOURS OF TEACHING!!!
FREE VIDEOS!!
ENERGY ENHANCEMENT STREAMING VIDEO COURSE - FULL COURSE- IN FOUR LEVELS!!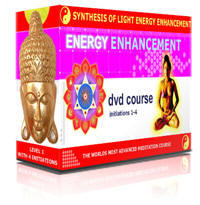 THE EE
EE COURSES Machu Pichu, Peru and Brazil - Iguazu Falls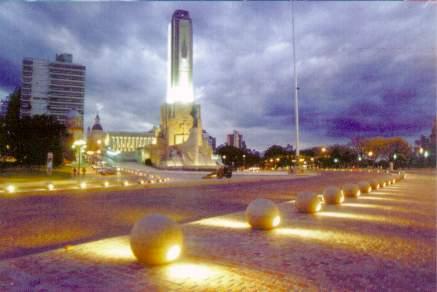 COURSES IN SPAIN THIS SUMMER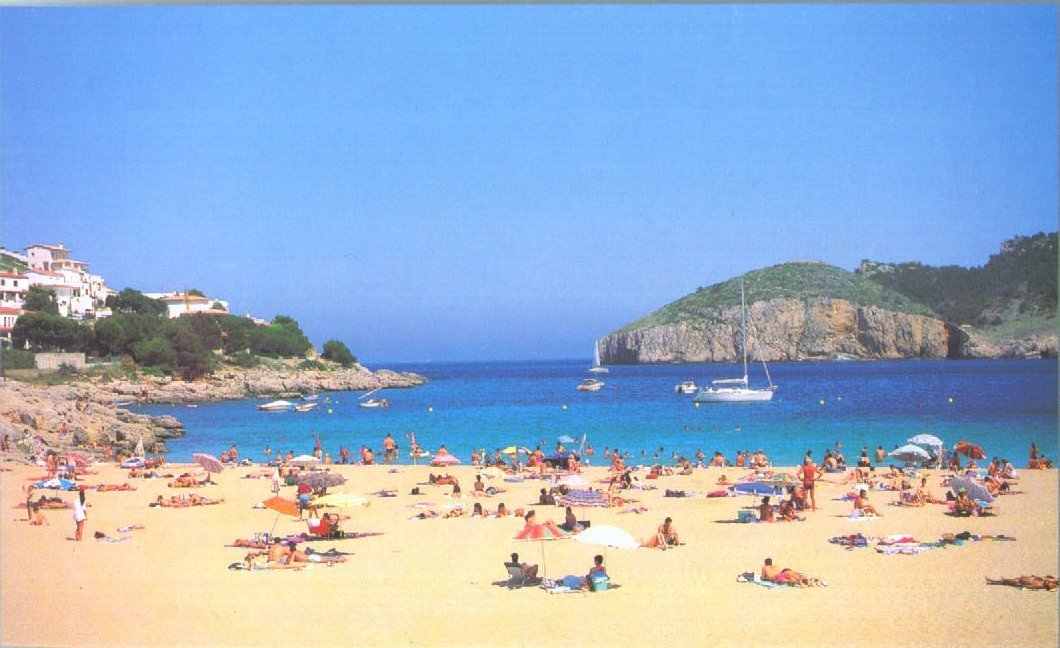 THE METAPHYSICS SITE
THE ENERGY ENHANCEMENT METAPHYSICAL SITE
SATCHIDANANDS MEDITATION TALKS IN MP3 AND REAL AUDIO
WISDOM MEDITATION
ARTICLES
NANAK THE TRUE NAME VOL 1 Discourses on Nanak, Guru, Om
MEDITATION BROADCASTS
ENERGY ENHANCEMENT INITIATIONS
MORE ON ENERGY ENHANCEMENT HEALING AND REIKI
Meditation Energy Enhancement Broadcast JAN 4 2007 FLASH BLOG ACUPUNCTURE
Meditation Energy Enhancement Broadcast 2007 Jan 9th Meditation DVDs Testimonial and Osho
ZEN BUDDHISM Meditation ARTICLES of Energy Enhancement - STORIES
SUFI AND SUFISM - MEDITATION ARTICLES of OSHO ENERGY ENHANCEMENT
Satchidanand Meditation ARTICLES of Energy Enhancement
Jesus Christ Osho Meditation ARTICLES of Energy Enhancement - STORIES
TAO AND TAOISM OSHO STORIES OF MEDITATION ENERGY ENHANCEMENT
Meditation and Alchemy - VITRIOL Grounding Alchemical Calcination, Dissolution, Separation, Conjunction, Fermentation, Distillation and Coagulation
Meditation Energy Enhancement Broadcast 2007 Jan 19th Meditation DVDs Dons Testimonial and Osho
Meditation Energy Enhancement Broadcast 2007 Jan 23rd Meditation DVDs and Osho
Meditation Energy Enhancement Broadcast 2007 Jan 27th TAOIST SUPRA GALACTIC ORBIT Meditation DVDs Testimonial and Osho
Meditation Energy Enhancement Broadcast 2007 Feb 1st Gorakh - As long as the truth is Concealed Energy Blockages Meditation DVDs Testimonial and Osho
Meditation Energy Enhancement Broadcast 2007 Feb 5TH Energy Blockages Meditation DVDs DON NEW Testimonial and Osho GORAKH
Meditation Energy Enhancement Broadcast 2007 Feb 7TH Master Relationships Meditation DVDs DON third Testimonial and Osho tao and Golden Flower of Lu Tsu
Meditation Energy Enhancement Broadcast 2007 Feb 12TH Alchemy VITRIOL ground negative energies Osho Tao Faith Trust
Meditation Energy Enhancement Broadcast 2007 Feb 15TH Meditation DVDs DON Psychic Protection and Osho Guru Nanak True Name, Merkaba, Pyramid, Power tower Antahkarana protections
Meditation Energy Enhancement Broadcast 2007 Feb 19TH Meditation ONLINE COURSE, CIRCULATION and Osho ZEN MASTER HYAKUJO
Meditation Energy Enhancement Broadcast 2007 Feb 21ST Meditation DVDs The Karma Clearing Process, LISABETAS TESTIMONIAL Blockage removal, Manjushri, OSHO Hsin Hsin Ming: The Book of Nothing Talks on the Enlightened Mind of
Sosan, The Great Way
Satchidanands Meditation Enlightenment BLOG!!
SERVING YOUR MEDITATION SINCE 1993 - ENQUIRIES AND BOOKINGS -
SIGN UP TO THE ENERGY ENHANCEMENT NEWSLETTER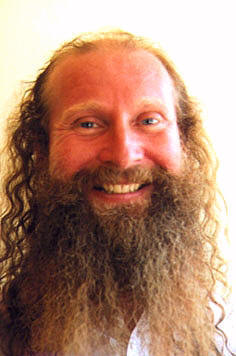 ENERGY ENHANCEMENT IS THE NEW, SAFE, SMOOTH AND FAST WAY OF LOSING ALL INTERNAL NEGATIVE ENERGY AND PAIN BECAUSE IT WORKS ONLY AT THE ENERGY LEVEL, THEREFORE SPEEDING UP THE PATH OF ENLIGHTENMENT.
ENERGY ENHANCEMENT HAS HELPED MANY PEOPLE ON THIS PATH FROM THOSE WITH THE BIGGEST ENERGY BLOCKAGES TO THOSE WHOSE ASPIRATION IS TO HELP THE WORLD AND ALL THE PEOPLE IN IT.
ENERGY ENHANCEMENT CAN HELP YOU!!
Part of Satchidanand's Web Blog - "I was meeting a nice girl of 28 this morning here at our center in Rosario. She is a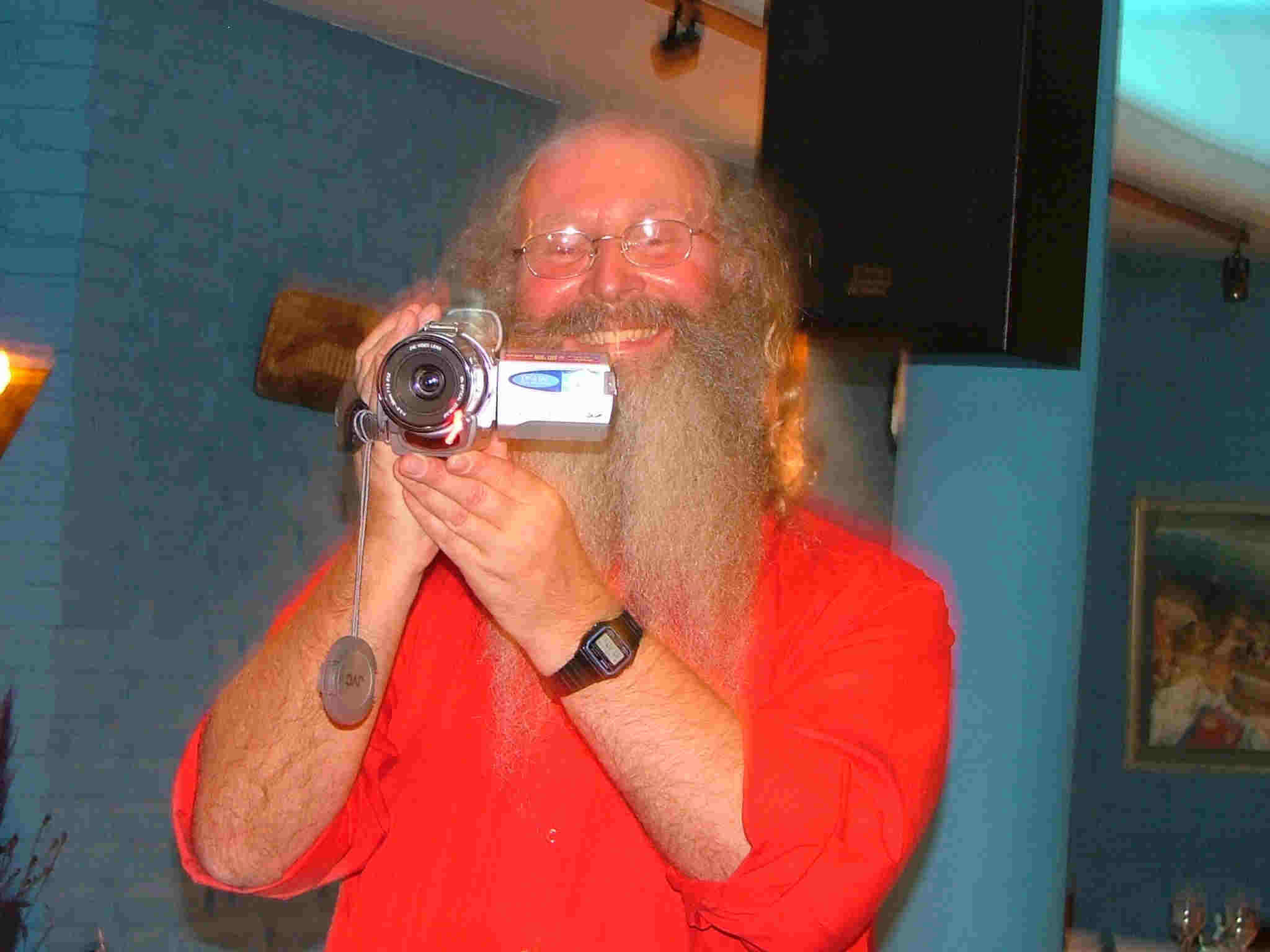 Psychologist but has fallen out of love with Psychology because although it explains things intellectually it gives no TECHNIQUES apart from talking to change anything internally, particularly in herself. You can see how effective Psychology is by looking at Woody Allen.
I connected with her base chakra and her inner child showed me all her chakras and blockages one by one. A very interesting experience. First the Base chakra, one fear and security blockage which I removed very quickly. Then the second, a pain filled relationship blockage which I also removed. Then all the chakras solar plexus, heart etc, feeling the general dirtyness of the psychic body usually cleaned with The Grounding of Negative Energies but no major blockages. Then the head, two blockages, one a person who had just died, very deep and negative. I removed the first blockage but the other one was more difficult and stayed with me, absorbed by my psychic body, for a day before I sent it on.
She felt the movement of energy blockages in the head and in the body as my mind and energy was working on her and told me that she normally got a lot of headaches. She was interested in my exposition of Energy Enhancement as all the while I was working on these blockages I was also talking to her. Such openings show an educated psychic body, one with talent. Not everyone who comes to the Guru has similar experiences. Some also get more. She and I felt that with training she also might be able to help her clients in a similar way. So, she is coming back tomorrow to try out the process, to get her first Initiation in Energy Enhancement."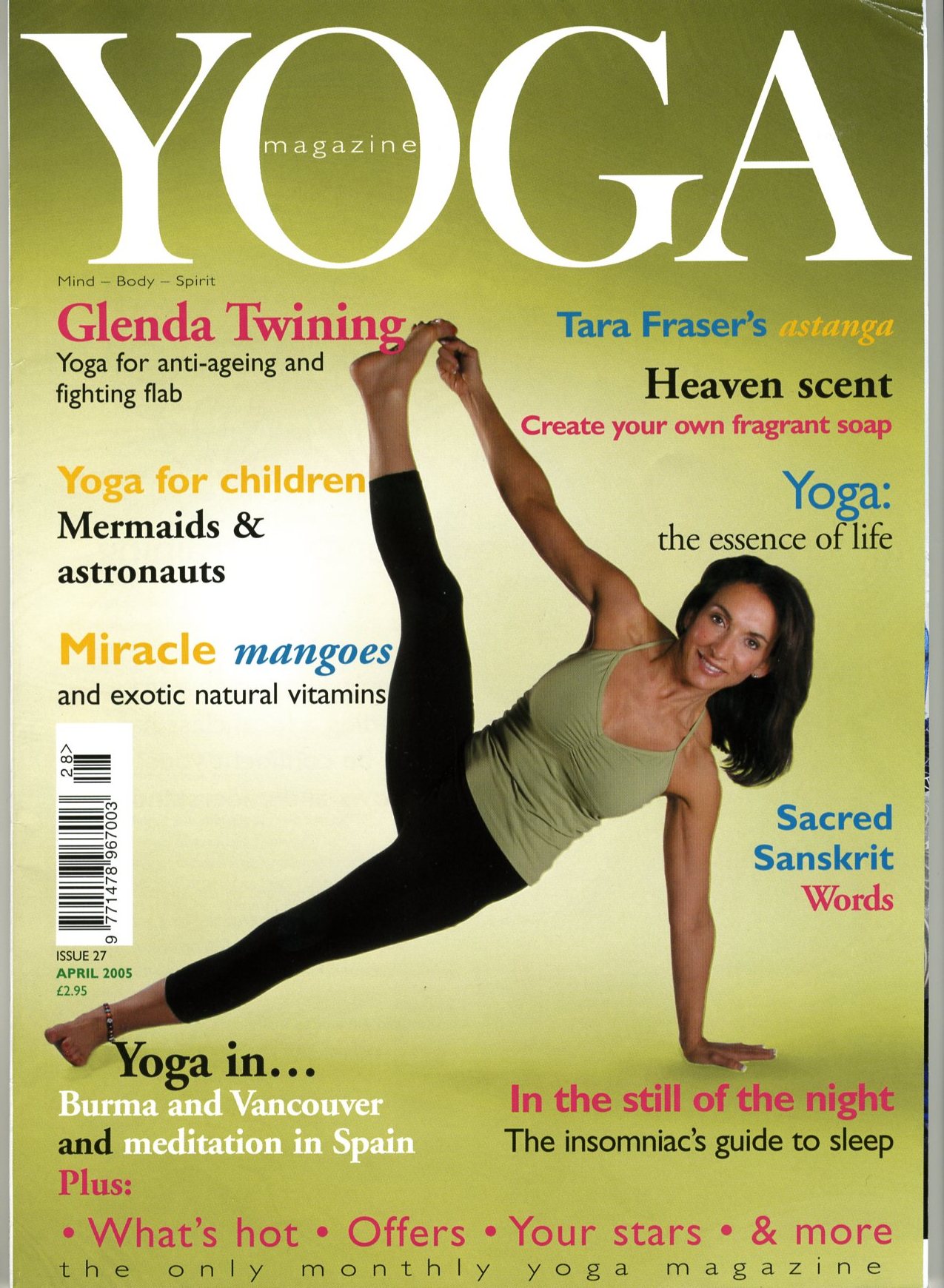 ARTICLE ON ENERGY ENHANCEMENT FROM THE YOGA MAGAZINE OF GREAT BRITAIN - FIND OUT WHAT THEY SAY!!
Energy Enhancement does exactly what it says on the Tin!
James Ellerbeck, Yoga Magazine of Great Britain.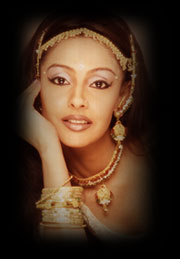 Here I am today, sitting down, putting pen down on paper whilst gathering my thoughts on the amazing Energy Enhancement Course that I am currently on. Where do I begin? Firstly, I felt it would be great to share my experiences of the Energy Enhancement course with other like-minded people. The following information is for those interested in growing spiritually, and wanting this world to become a better place - starting from improving themselves!

Honey Kalaria, Bollywood Star and Owner of Diva Entertainments

What we feel...

I am a brother of yours, who has traveled a little longer upon the Path than has the normal student, and has therefore incurred greater responsibilities. I am one who has wrestled and fought his way into a greater measure of light than has the aspirant who will read this webpage, and I must therefore act as a transmitter of the light, no matter what the cost.

I am not an old man, as age counts among the teachers, yet I am not young or inexperienced. My work is to teach and spread the knowledge of the Ageless Wisdom wherever I can find a response, and I have been doing this for many years.

I seek also to help the ascended Masters whenever opportunity offers, for I have been long connected with Them and with Their work. In all the above, I have told you much; yet at the same time I have told you nothing which would lead you to offer me that blind obedience and the foolish devotion which the emotional aspirant offers to the Guru and Master Whom he is as yet unable to contact. Nor will he make that desired contact until he has transmuted emotional devotion into unselfish service to humanity - not to the Master.

The words that I have written are sent out with no claim for their acceptance. They may, or may not, be correct, true and useful. It is for you to ascertain their truth by right practice and by the exercise of the intuition. I am not interested in having them acclaimed as inspired writings, or in having anyone speak of them (with bated breath) as being the work of one of the Masters.

If they present truth in such a way that it follows sequentially upon that already offered in the world teachings, if the information given raises the aspiration and the will-to-serve from the plane of the emotions to that of the mind then they will have served their purpose.

If the teaching conveyed calls forth a response from the illumined mind of the student worker in the world, and brings a flashing forth of his intuition, then let that teaching be accepted. But not otherwise.

If the statements meet with eventual corroboration, or are deemed true under the test of the Law of Correspondences, then that is well and good. But should this not be so, let not the student accept what is said.

Djwan Khul - Tibetan lama

Our Deepest Fear

Our deepest fear is not that we are inadequate. Our deepest fear is that we are powerful beyond measure. It is our light, not our darkness that most frightens us. We ask ourselves, Who am I to be brilliant, gorgeous, talented, fabulous? Actually, who are you not to be? You are a child of God. Your playing small does not serve the world. There is nothing enlightened about shrinking so that other people won't feel insecure around you. We are all meant to shine, as children do. We were born to make manifest the glory of God that is within us. It is not just in some of us; it is in everyone. And as we let our own light shine, we unconsciously give other people permission to do the same. As we are liberated from our own fear, our presence automatically liberates others.

by Marianne Williamson from A Return To Love: Reflections on the Principles of A Course in Miracles

(Note: This is often found on the Internet incorrectly stated as a quote by Nelson Mandela from the Inauguration Speech, 1994.)

CLICK HERE FOR SATCHIDANAND ARTICLE ON THE EE INCREDIBLY SUCCESSFUL AND PROFITABLE MOVIE LIST - AMERICAN BEAUTY

CLICK HERE FOR FREE SPIRITUAL DATABASE

CLICK HERE FOR FREE YOGA BOOKS

CLICK HERE FOR FREE SPIRITUAL MP3 TALKS

FREE GIFTS FOR NEWSLETTER SIGNUP

ENERGY ENHANCEMENT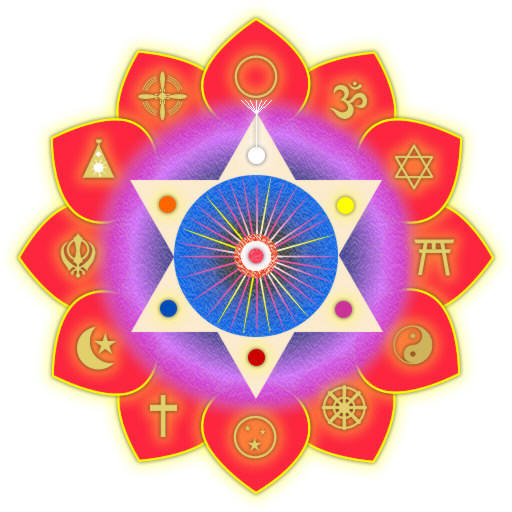 THE MOST ADVANCED COURSE OF MEDITATION ON THIS PLANET
STOP THE PAIN; DISSOLVE THE TRAUMA
SPEED UP THE PROCESS OF ENLIGHTENMENT
SIGN UP NOW
YOU GET EIGHT FREE ENERGY ENHANCEMENT MEDITATION GIFTS
FREE REPORT - WHAT THE OTHER MEDITATION COURSES WILL NEVER TELL YOU

FREE ONLINE ENERGY ENHANCEMENT E-Book

FREE ENERGY ENHANCEMENT VIDEO - YOGA SUTRAS BY SATCHIDANAND Download size 426mb

FREE!! 90 MINUTE TALK - ENLIGHTENMENT BY SATCHIDANAND Download size 11MB

FREE MEDITATION ENERGY ENHANCEMENT DANCE VIDEO ONE Download size 34MB

FREE MEDITATION ENERGY ENHANCEMENT DANCE VIDEO TWO Download size 38MB

FREE MEDITATION ENERGY ENHANCEMENT DATABASE ACCESS ONLINE 200MB

FREE Weekly Email Service of Right On Spiritual Texts and Pointed, Pungent and Humorous Stories.
FILL IN THE FORM BELOW!!
What you GET!!
YOU GET EIGHT FREE ENERGY ENHANCEMENT MEDITATION GIFTS
FREE REPORT - WHAT THE OTHER MEDITATION COURSES WILL NEVER TELL YOU

FREE ONLINE ENERGY ENHANCEMENT E-Book

FREE ENERGY ENHANCEMENT VIDEO - YOGA SUTRAS BY SATCHIDANAND Download size 426mb

FREE!! 90 MINUTE TALK - ENLIGHTENMENT BY SATCHIDANAND Download size 11MB

FREE MEDITATION ENERGY ENHANCEMENT DANCE VIDEO ONE Download size 34MB

FREE MEDITATION ENERGY ENHANCEMENT DANCE VIDEO TWO Download size 38MB

FREE MEDITATION ENERGY ENHANCEMENT DATABASE ACCESS ONLINE 200MB

FREE Weekly Email Service of Right On Spiritual Texts and Pointed, Pungent and Humorous Stories.
Fill in the Form BELOW!!
SERVING YOUR MEDITATION SINCE 1993 - INFORMATION, ENQUIRIES AND BOOKINGS -
THE CORE ENERGY TECHNIQUES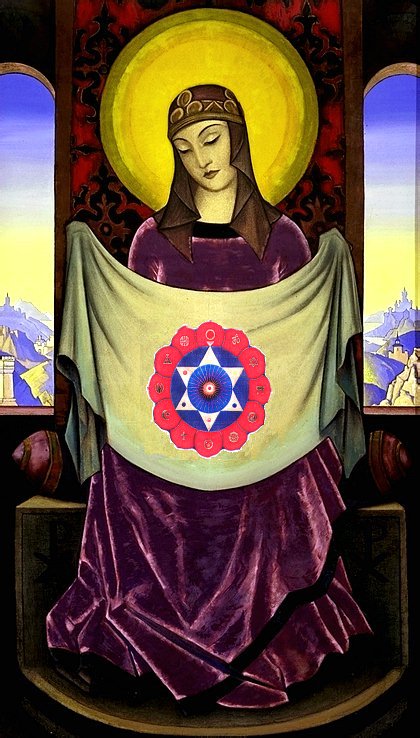 ENERGY ENHANCEMENT MEDITATION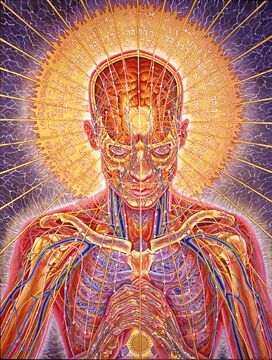 "An example of one of the different types of Energy Blockage is that they are sometimes created when we do not get what we expect, or we get what we do not want. They are caused by the pain of disappointment.

Like when our Mother or Father or Son or Daughter dies. Like when a Lover leaves us.

This trauma, this pain is so strong that at that moment the mind can not look at it, so it gets locked away within the body until we get strong enough to process it.

Then amnesia. We forget the pain fulminating in our bodies. We forget the poison until, after a while, disease is the result."

Satchidanand

WHAT DON MINIHANE SAYS OF HIS MEDITATIONAL EXPERIENCES ON THE JANUARY 2007 COURSE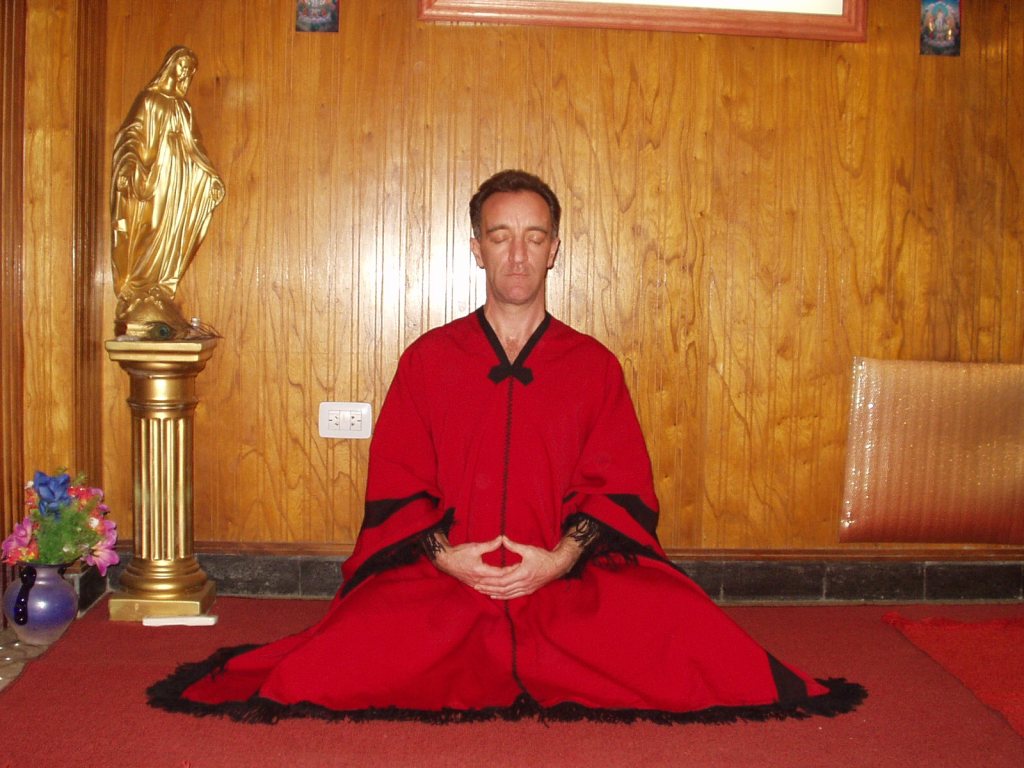 DON MEDITATING AFTER A FEW DAYS ON THE COURSE -
"To expand, I was sitting in meditation the other night and was happily destroying blockages in me using the Seven Step Process of Energy Enhancement taught by Satchi and Devi when I was staggered by something new. I watched as negative energy transmuted into white light and travelled down to the centre of the earth then returned up my spinal column and carried on into outer space to the centre of the universe and then returned back to me through the crown chakra and down the front of my body through the throat centre then the heart centre and the solar plexus, on to the genitals and in to the perineum, through to the centre of the earth and returned back up my spine and so began this new orbit of energy.
The effect was something else; it shot through me at incredible speed. This carried on and got denser and more powerful as I discharged more of the negative energy within me. This energy took the form of bands of light that followed each other in waves travelling at equal distance apart and as I discharged and transmuted more negative energy the bands got closer together and I found that I could control the speed at which they travelled through the body. Satchi calls this orbit the Supra Galactic Orbit which travels up the ANTAHKARANA into the centre of the universe and down through the centre of the earth passing through the front of the body on the downward sweep and returning up the spine on the outward sweep. I was complete."
<> TOTAL RESPECT TO SATCHIDANAND AND DEVI DHYANI
Satchi, please accept my total respect and gratitude for everything you have imparted to me over the short four weeks I have been here. You are a huge light in this world and long may you shine. For everyone reading this, get your asses over to see these people, your lives will be changed forever and we don't get many chances in this world to be able to achieve that and there are defiantly not many people in this world like Satchi and Devi who can do the business like this.
Energy, Enhancement, EE, Meditation, Meditations, Retreats, Course, Hercules, Greek, Myth, Evolution, Human Evolution, Seminars, Yoga, Hatha, Patanjali, Raja, Mantra, Japa, Bhakti, Krishna, Karma, Asana, Pranayama, Mudra, Bandha, Yoga, Sacred, Dance, Teacher, Training, Meditation, Initiation, Teacher, Training, Philosophy, Reiki, Master, Enlightenment, Illumination, Nirvana, Emptiness, Nothing, Soul, Monad, Tantra, Tantric, Tantrick, White, Magic, Magick, Alchemy, Relationships, Ego, Strategeies, Mastery, Thelema, Aleister, Crowley, Healing, Psychology, Strategies, Celestine, Prophesy, Ken, Wilber, Therapy, infinity, infinite, taoist practises, transmute, transmutation, stress, success, abundance, plenty, philosophers stone, ego, kundalini, energy protection, intuition, synchronicity, square the circle, ouroboros, yin, yang, swastika, vitriol, aura, auric bopdy, inorganic beings, ascended masters, Development, Self, Personal, Relaxation, Stress, Holidays, Tours, India, Peru, Argentina, Brazil, Majorca, Alhambra, Taj, Mahal, Machu, Pichu, Arunachala, Poetry, Art, Spirit, Spiritual, Don, Juan, Carlos, Castaneda, Castenada, Gurdjieff, Alice, Bailey, Djwan, Khul, The, Tibetan, Lama, Zopa, Dalai Lama, New Age, Management, Success, Taoism, Tao, Daoism, Dao, Zen, Master, Hogen, Rinzai, Soto, Dogen, Buddhism, Buddha, Mahayana, Hinayana, Sufism, Muslim, Jallaluddhin, Jallaluddin, Rumi, Hinduism, Osho, Rajneesh, Sivananda, Satchidananda, Satchidanand, Sathya, Sai, Baba, Ramana, Maharshi, Sri, Yogendra, Maharishi, Mahesh, Yogi, Aurobindo, Christianity, Christ, Bede, Griffiths, Benedictine, Synthesis, Church, of Synthesis.