IF YOU HAVEN'T SET YOUR EMAIL OPTIONS TO "HTML" - THE WEB ADDRESS OF THIS EMAIL WITH ALL THE PICTURES IS...
EE Patanjali and the Gurus of Satchidanand - Yuko Sato, Meditation COURSES in Spain, 2007 July 23rd
ENERGY ENHANCEMENT IS THE REAL TRUTH
ACCESS THE CHAKRAS OUTSIDE THE BODY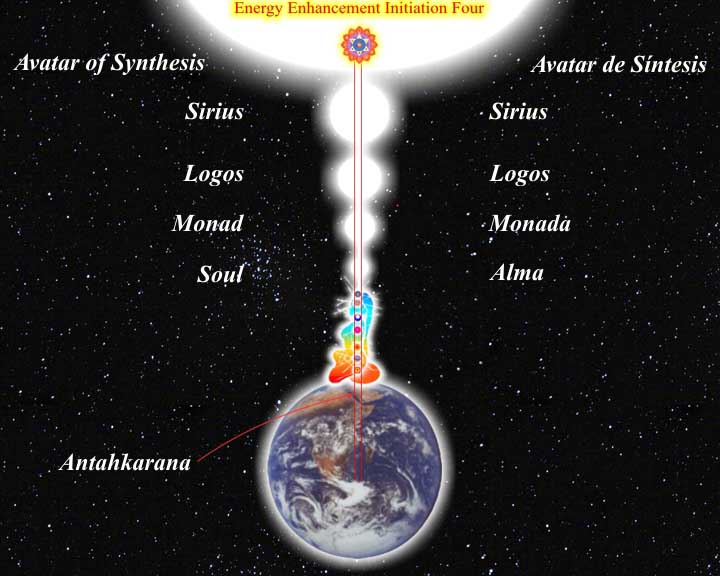 GAIN ENERGY
REMOVE ENERGY BLOCKAGES AND IMPLANTS
CLEAR YOUR KARMA
MASTER RELATIONSHIPS
ACCESS THE CHAKRAS OUTSIDE THE BODY
CREATE THE ANTAHKARANA
USE THE KUNDALINI KRIYAS
USE THE TAOIST SUPRA GALACTIC ORBIT
SPEED UP YOUR PATH TO ENLIGHTENMENT
SPAIN
DON'T MISS IT!!
THIS NEXT ENERGY ENHANCEMENT COURSE IN SPAIN ON THE COSTA BRAVA, NORTH OF BARCELONA!! IS FOUR WEEKS FROM SEPTEMBER 30TH 2007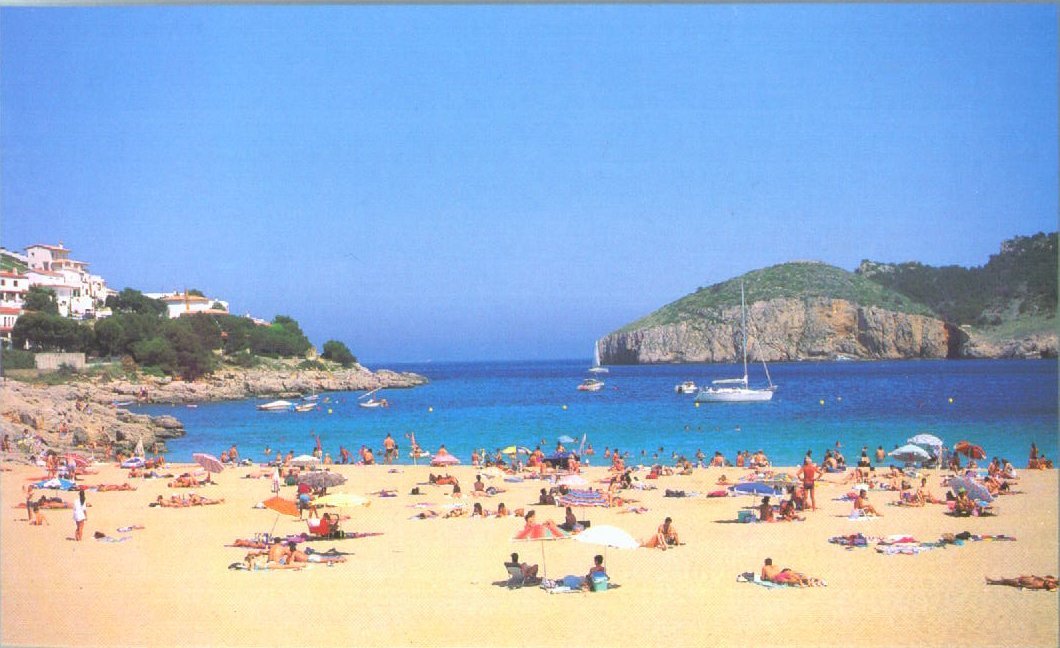 STARTING SEPTEMBER THE THIRTYTH 2007 FOR TWO OR FOUR WEEKS Book it now!!
SPAIN
THIS YEAR WE ARE MOVING TO A NEW BIGGER VILLA WITH A SWIMMING POOL!
5 STAR MEDITATION!!
NEW SOL VILLA IN SPAIN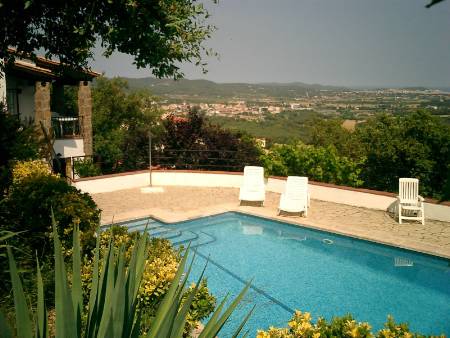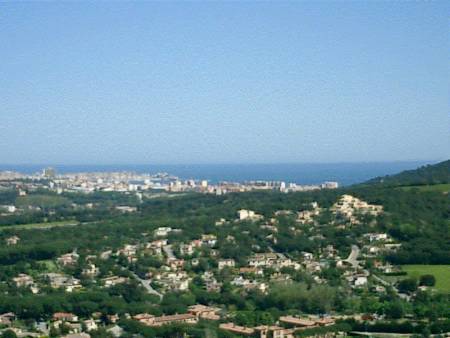 VIEW FROM THE BALCONY OF THE VILLA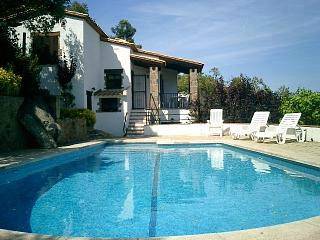 SWIMMING POOL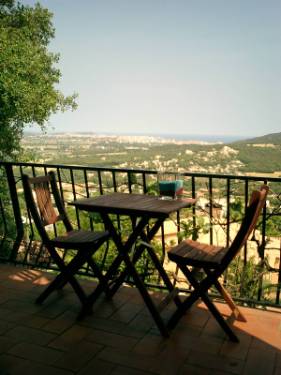 BALCONY AT THE VILLA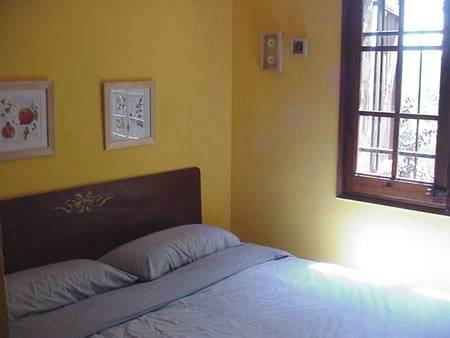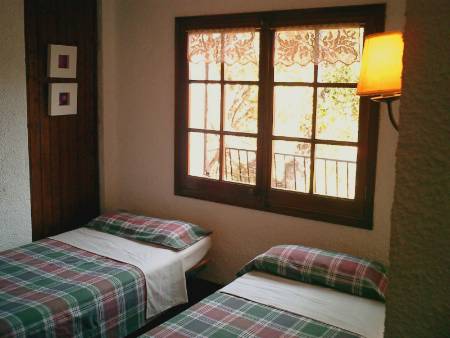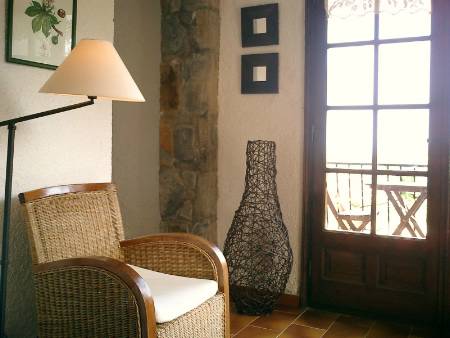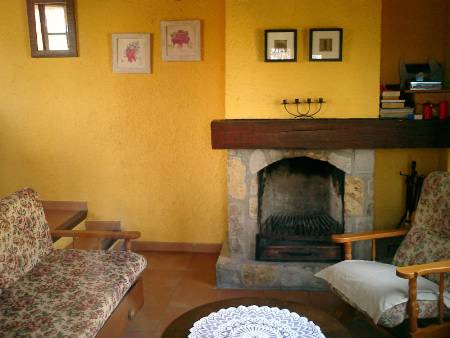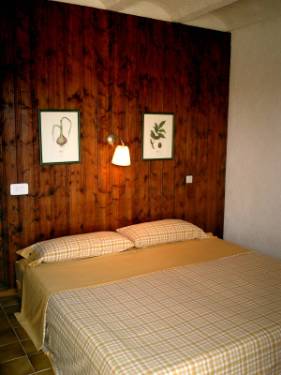 Very well decorated with breath-taking sea views (Bay of Palamos) and the mountain and private pool, in a deluxe development. Very calm and private area with a typically mediterranean vegetation, at short distance from the best beaches in Costa Brava (Palamůs, San Antoni, Torre Valentina, Playa de Aro and Sagaro). It consists of: 4 double bedrooms, 2 complete bathroom, a toilet, 2 kitchens, 2 living - dining rooms with chimney and terrace.
email sol@energyenhancement.org for details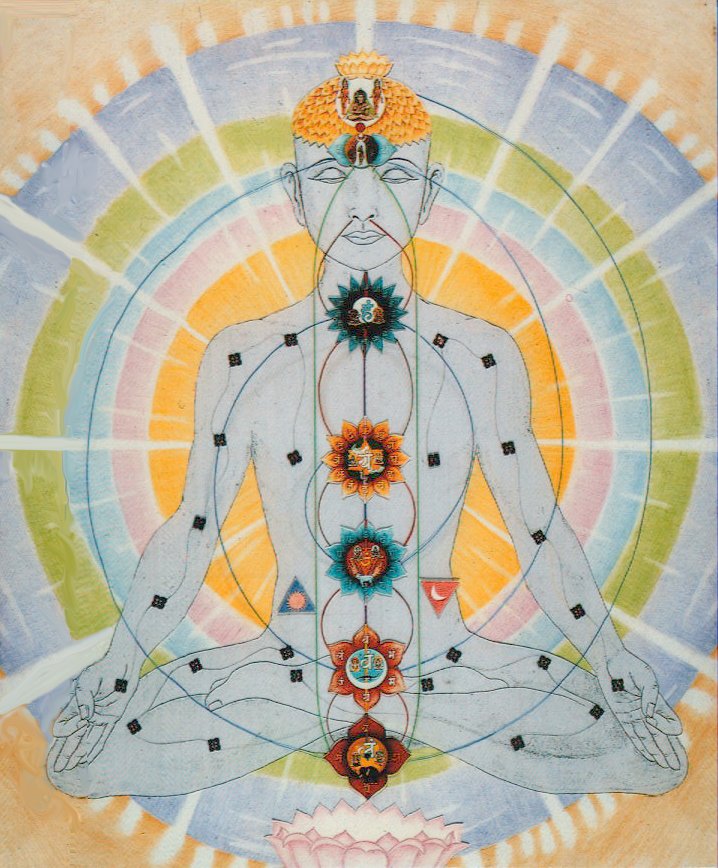 THE INITIATIONS OF ENERGY ENHANCEMENT
CHECK OUT THEIR POWER - THE
SEVEN STEP PROCESS, THE KARMA CLEARING PROCESS, THE MASTERY OF RELATIONSHIPS, REMOVING BAD LUCK AND INCREASING THE GOOD - THE ACCESS TO HIGHER ENERGIES - ENERGY BLOCKAGE REMOVAL AND PSYCHIC PROTECTION.
ENERGY ENHANCEMENT IS EXTRAORDINARY - GET INCREDIBLE ENERGY HEALING EXPERIENCES!!!
The course for me was really a big step forward. I had previously completed the first half of the course in 2005.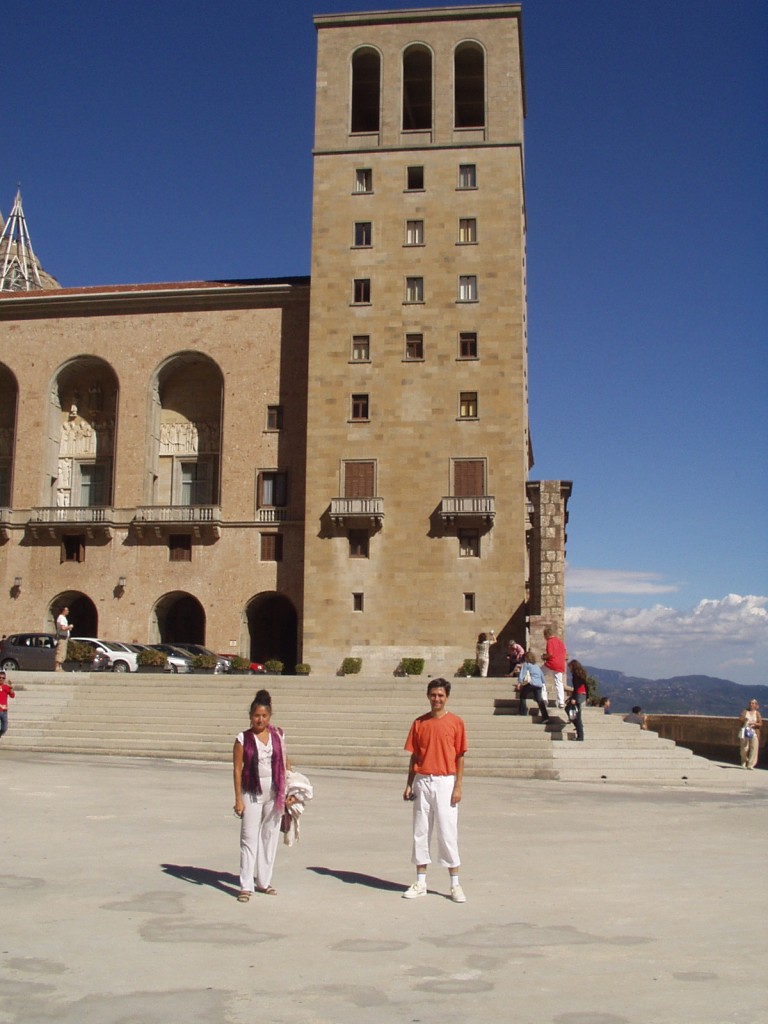 After finishing the second half of this course of Energy Enhancement I am enjoying the benefits of increased energy flow, a strong feeling of love to remove all remaining blockages.
From a spiritual perspective my abilities to detect and remove blockages has increased very very very rapidly and substantially.
But more important to me is the feeling that I am gaining back all the spiritual abilities I need to move faster on the way to Enlightenment.

Prior to Energy Enhancement, I started with the intuition school were I received a training in chakra reading, followed by an Energy Mastery Seminar, followed by a one year Clairvoyance training program.

But during this Energy Enhancement course I for the first time got a method to deal with the all relationship disturbing sub personalities.
This insight helped me to understand all the sub personalities that were disturbing the harmonious relationship I was aiming for.

During the Energy Enhancement course I also could improve my psychic vision substantially.

And the BEST all the improvements are still taking place after leaving the last two week course in La Escala!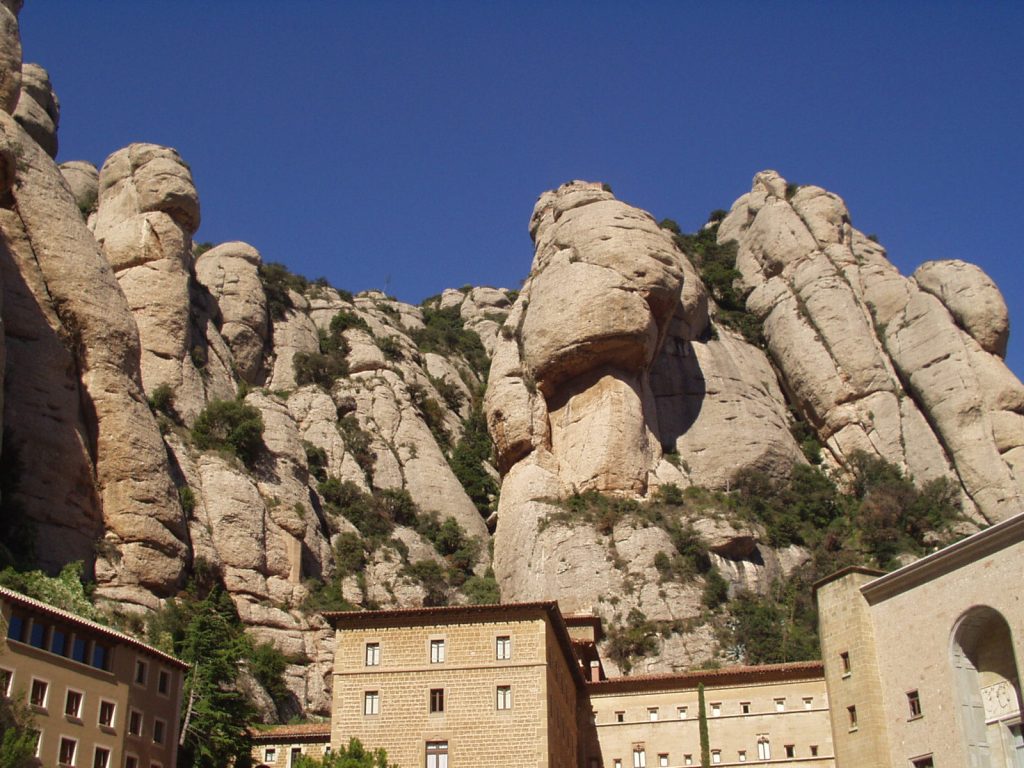 MANY OF OUR STUDENTS HAVE RETURNED FOR OUR COURSE IN SPAIN THIS YEAR WHICH SURELY SAYS SOMETHING ABOUT ENERGY ENHANCEMENT
JEANS Energy Enhancement Course
LíEscala SEPTEMBER 2006

After a year of practicing the advanced techniques of energy enhancement I am enjoying the benefits of increased energy flow, and much less blockages. From a material perspective my income has doubled in a year! But more importantly I feel I am moving swiftly along my spiritual path towards enlightenment.

Prior to Energy Enhancement, Enlightenment seemed like a faraway dream not for this lifetime. Now I feel it is almost inevitable - only a matter of a few years away.

As for the course - I can only reiterate what I said last year. After 12 years of Transcendental Meditation and experimentation with many other meditation and self improvement techniques it is my opinion that nothing comes close to the power and precision of energy enhancement.

YUKO SATO - MEDITATION ENERGY ENHANCEMENT TESTIMONIAL FROM THE SEPTEMBER 2006 COURSE
Yuko comes from Japan and is a Professional Photographer in Shanghai and London. Before coming on the course she had not meditated before although she has been trying Yoga for a while...
Oh my god, I changed a lot!
I screamed with silence.
I was sitting in the bar around 9 p.m. by myself in Barcelona on the first night after my Energy Enhancement Course. On the way back to the hotel, I wanted to have one drink. Surrounding by local Spanish people, everybody had a good time with their own friends, even a bartender was chatting with some regular customers.
I was drinking a glass of red wine in the middle of them and felt totally relaxed without fear. I enjoyed the moment of being, by myself, in foreign county as a stranger.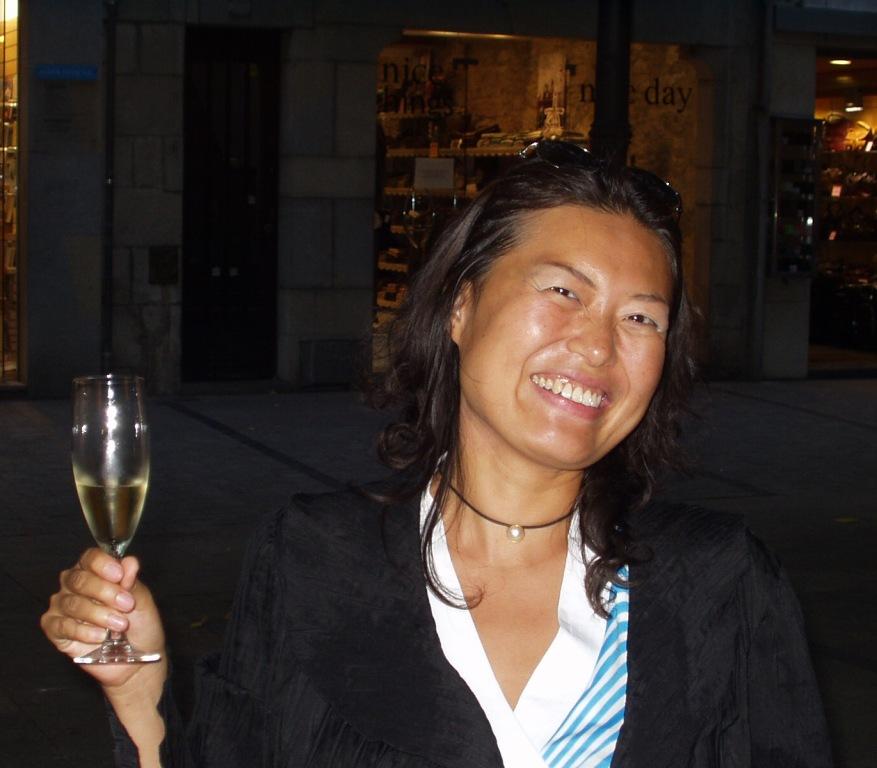 YUKO SATO TAKING A GLASS OF WINE IN GIRONA, SPAIN DURING THE ENERGY ENHANCEMENT COURSE - TAKEN BY SATCHIDANAND
If I were to be here before, I could not relax this situation, I might worry too much, for example, how they think about me? how am I look like? do I look a bit lonely? am I look OK? etc...... too many of small thoughts, however they usually are big enough to destroy having a simple good time.... 
To be honest, I have not had that feeling, "without fear...." for the whole 33 years of my life.
This is just after the two weeks of an Energy Enhancement meditation course.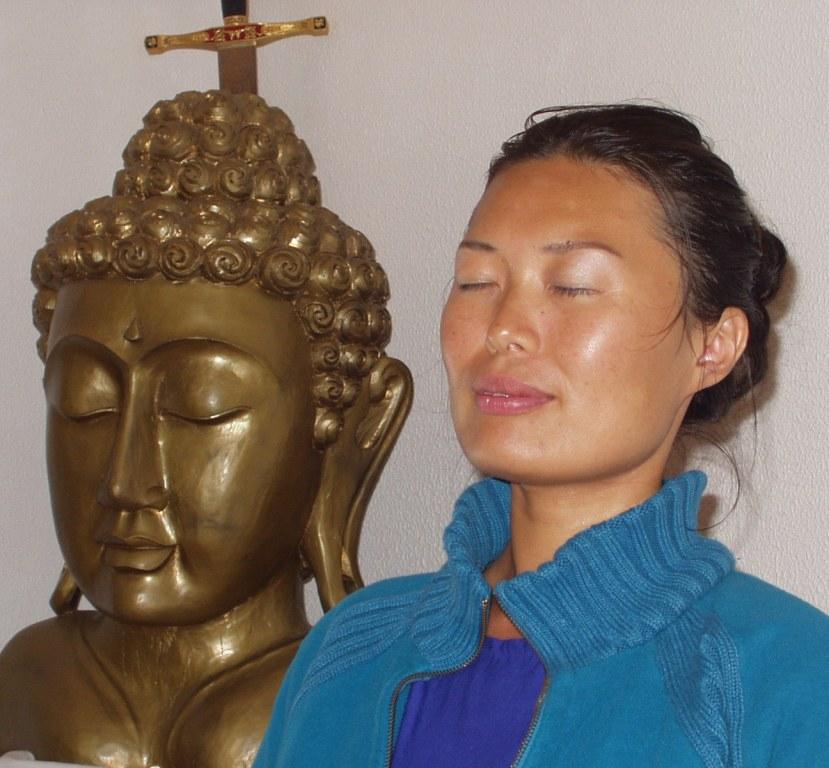 YUKO SATO TAKING MEDITATING IN THE ENERGY ENHANCEMENT CENTER IN SPAIN DURING THE ENERGY ENHANCEMENT COURSE - THE MOVING INTO THE SOUL INFUSED PERSONALITY INITIALLY ONLY HAPPENS OCCASIONALLY, BUT AS WE INTEGRATE MORE AND MORE IT BECOMES PERMANENT IN ENLIGHTENMENT - TAKEN BY SATCHIDANAND
During the course, I had many interesting and amazing experiences through meditation. I saw three black snakes, a BM with snake hair, a black rose covered with thousands of ants, a devil who controls and sucks the energy from me and thousands of innocent people, frogs, parasite eggs...etc..
All of them were blockages and implants in my body and my chakras.
Then I removed all of them using the Energy Enhancement Techniques.
The techniques are simple and powerful, moreover effective.
I did not feel any difficulty during the course. On the contrary it is fun and enjoyable.
The meditation with Satchi and Devi is sailing with fresh wind, also they have a big
map. You can not be lost.

After the EE course, I went to the Juice fasting place in Portugal.

I did it for two weeks and I felt so much energy without eating.
I went for walking in the mountains for 3 hours, 2 hours yoga practice, swimming in the sea and meditation everyday.
After my Energy Enhancement Course, I am the most energetic person in this fasting program, people who work there, they thought I am not a normal human being, because I am smiling and happy all the time.
I feel absolutely happy and full of love.
(Satchidanand - fasting is a spiritual technique used for thousands of years because as well as being good for the waistline (Wasteline) and for the health, it is also working internally to get rid of the energy blockages. Because Yuko had removed most of her energy blockages during her first two weeks of the 4 weeks Energy Enhancement Course, she did not have these problems, and was able to use the fast to find and remove more of her internal energy blockages. Usually, it is my habit to do a 28 day fast each year and there are no problems due to the previous removal of internal energy blockages; I work as normal, just difficulties with entertaining.)

Another change, I can feel other person's fear in my 2nd chakra. So I give them love and ground their fear in centre of the earth. I understand the world better, that keeps the sky of my heart is clear and the sun is shining.
(Although we teach this during Energy Enhancement Initiations, this removal of energy blockages from others happens quite naturally once we begin to take back the power normally taken from us by our separated psychotic sub-personalities. Integration of them back into the Soul Personality. Once we integrate them we get back the psychic powers they normally use to get us into trouble and destroy our lives using ego strategies like the poor me and the violator. - Satchidanand)

Yuko Sato
----------------------------
(Yuko, due to her Japaneseness and her experiences in past lifetimes brought a colourful experience to the Energy Enhancement Course. She had great fun removing her blockages. - Satchidanand)

For meditation, I now do for at least one hour everyday, sometimes for two hours.
I find new blockages every time.
Two days ago I found the river bottom of my antahkarana and I saw a snake swimming under my antahkarana. I have done the Energy Enhancement 7 steps for them and in the 6th step I met a strong ice woman who can turn everybody and everything into ice.

Finally I grounded her.

I just drop lines of my meditation is going and I feel bright energy every time I meditate.

Thank you for meditation
Love and light

Yuko Sato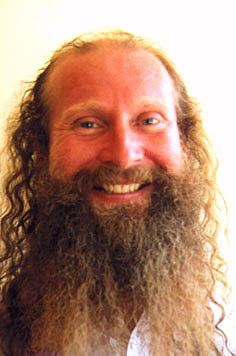 Satchidanand - Thanks Yuko. I would like to add that both Devi and I did a 58 day fast this year after the January 2007 Course. Normally we do a month long fast every year but this year 2 months. As usual it was easy and we continued doing our normal work of teaching classes and working on the internet. Being meditative sedentary types we do the fast for health and spiritual purposes. We ascribe the ease of this process to the removal of Energy Blockages in Energy Enhancement and we recommend a yearly fast to everyone who wants to move on, too - of course with Energy Enhancement, to make it easy!
So, come to Spain or do the whole course by Streaming Video!!
----------------------------
ENERGY ENHANCEMENT - "TAKE WHAT IS IN MINE HAND"
ENERGY ENHANCEMENT COURSES ON THE COSTA BRAVA IN SPAIN
SPEED UP THE PROCESS OF ENLIGHTENMENT
STOP THE PAIN - TRANSMUTE AND DISSOLVE ALL TRAUMA AND NEGATIVE ENERGY
ENERGY ENHANCEMENT COURSES SPAIN ON THE COSTA BRAVA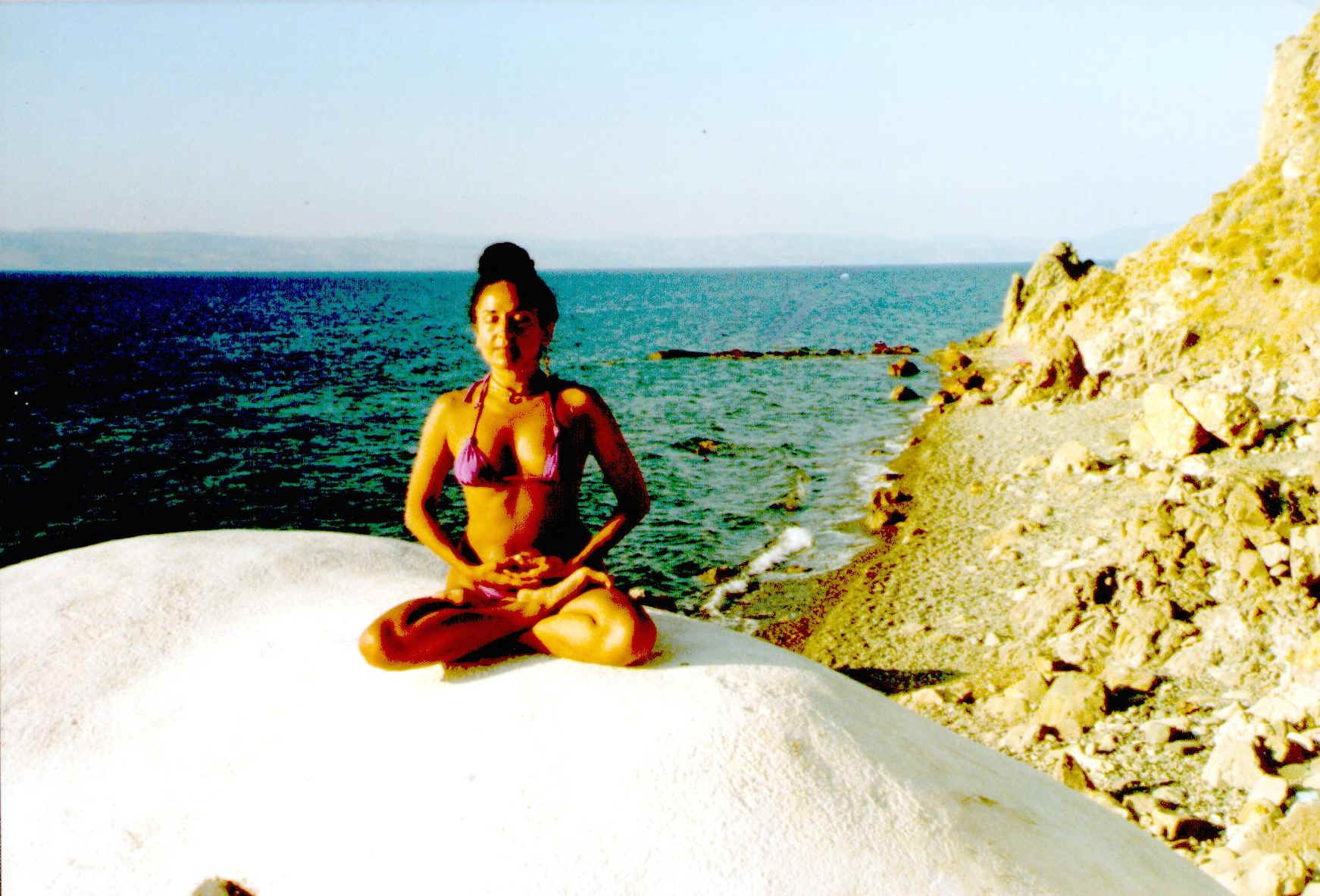 DEVI MEDITATING ON THE BEACH

The Bay and Beach of Cala Montgo just 8 minutes walk from the SOL Center for those times between sessions when you want to recover from the course.
THE MOST ADVANCED AND PRODUCTIVE MEDITATION COURSE IN THE WORLD AS SAID IN THE TESTIMONIALS OF OUR PAST STUDENTS!!!
TEACHING IN EASY STEPS...
2007
WEEK ONE LEVEL ONE - THE GAINING OF ENERGY
MEDITATION, SHAKTIPAT, ENERGY CIRCULATION, THE KUNDALINI KRIYAS, THE FIVE ELEMENTAL PATHS OF THE CHI OF CHINESE ALCHEMICAL TAOISM, THE GROUNDING OF NEGATIVE ENERGIES, ACCESS TO KUNDALINI ENERGY, CHECK OUT FOOD, REMOVE ENERGY BLOCKAGES, STRONG PSYCHIC PROTECTION, LEARN THE MERKABA, PYRAMID PROTECTION, POWER TOWER PROTECTION, THE BUDDHAFIELD, CREATE THE ANTAHKARANA, SOUL FUSION, MONADIC INFUSION, LOGOS INFUSION, SIRIAN INFUSION, THE AVATAR OF SYNTHESIS!!!
EXPERIENCE MORE!!!
EMAIL sol@energyenhancement.org
INTENSIVE VIDEO COURSE LEVEL ONE STREAMING VIDEO -
SPECIAL OFFERS..
EMAIL sol@energyenhancement .org for details
BUY NOW!!

ENERGY ENHANCEMENT ON THE COSTA BRAVA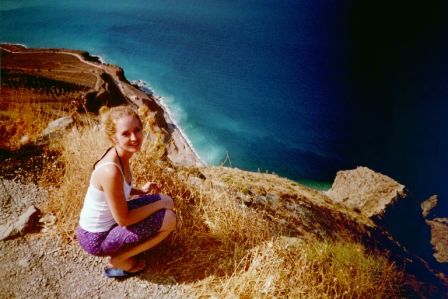 ENERGY ENHANCEMENT WITH JEAN, ON THE COSTA BRAVA, SPAIN
I have been working for over 12 years with many well known techniques including Transcendental meditation and Kriya Yoga, Subud, A Course in Mircles and the Sedona Method.
Although I have made good progress with these techniques I now consider these to have been preliminary techniques to prepare me for Energy Enhancement.
These methods that I have tried before simply donít provide for the systematic identification of Energy Blockages or contain the Advanced Techniques for the removal of the energy blockages to enlightenment that Energy Enhancement does.
If you are serious about self-improvement, growth, change, enlightenment! Then the Energy Enhancement course is for you.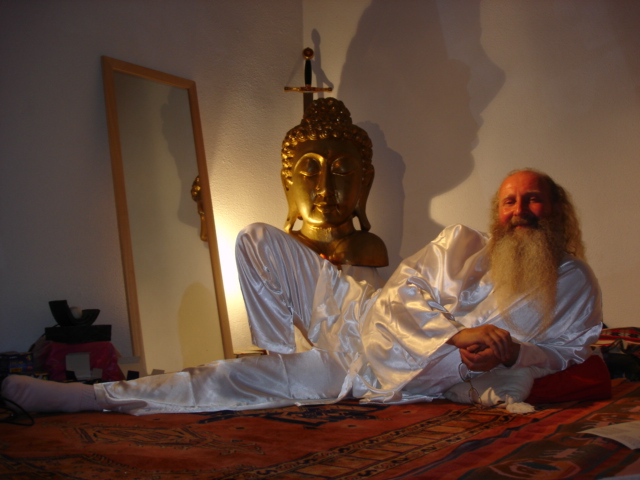 If you are tired of all the many systems of meditation which leave questions unanswered and where the path to enlightenment is ill defined and uncertain then donít delay end the suffering as soon as possible Ė learn Energy Enhancement.
Jean, FROM THE SEPTEMBER 2005 ENERGY ENHANCEMENT COURSE
EMAIL sol@energyenhancement.org FOR PRICES
TOTAL RESPECT TO SATCHIDANAND AND DEVI DHYANI
Satchi, please accept my total respect and gratitude for everything you have imparted to me over the short four weeks I have been here. You are a huge light in this world and long may you shine. For everyone reading this, get your asses over to see these people, your lives will be changed forever and we donít get many chances in this world to be able to achieve that and there are defiantly not many people in this world like Satchi and Devi who can do the business like this.
I am going back to England in a few days time and I wanted to sum up how I feel about this incredible journey I have been on here in Rosario with Satchi and Devi...
PHILIP CHESTER CHANGE MANAGER REPORTING TO THE CEOS OF MANY INTERNATIONAL COMPANIES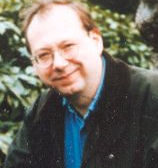 "I FELT HOT IN MY SPINE, SOME OF MY BLOCKAGES WERE BURNED AND REMOVED, AND AGAIN AT THE END OF THE MEDITATION I FELT A HIGHER LEVEL OF ENERGY."

"ONCE THIS STAGE WAS REACHED I HAD TREMENDOUS ENERGY!"

"Energy Enhancement Stage Four is to expand the meditation to include energy from above from the central sun, the macrocosmic orbit. Previously Satchidanand had psychically seen, identified and removed a blockage that he saw at the top of my head that he felt reduced my energy level by 30%. This was in fact the exact figure that my homeopathic therapist had told me from his Vega test, about two weeks before. However I developed a headache during this stage, which disappeared when I had transmuted 2 more blockages by myself in the meditation.

Once this stage was reached I had tremendous energy!"

more?....

http://www.energyenhancement.org/page17.htm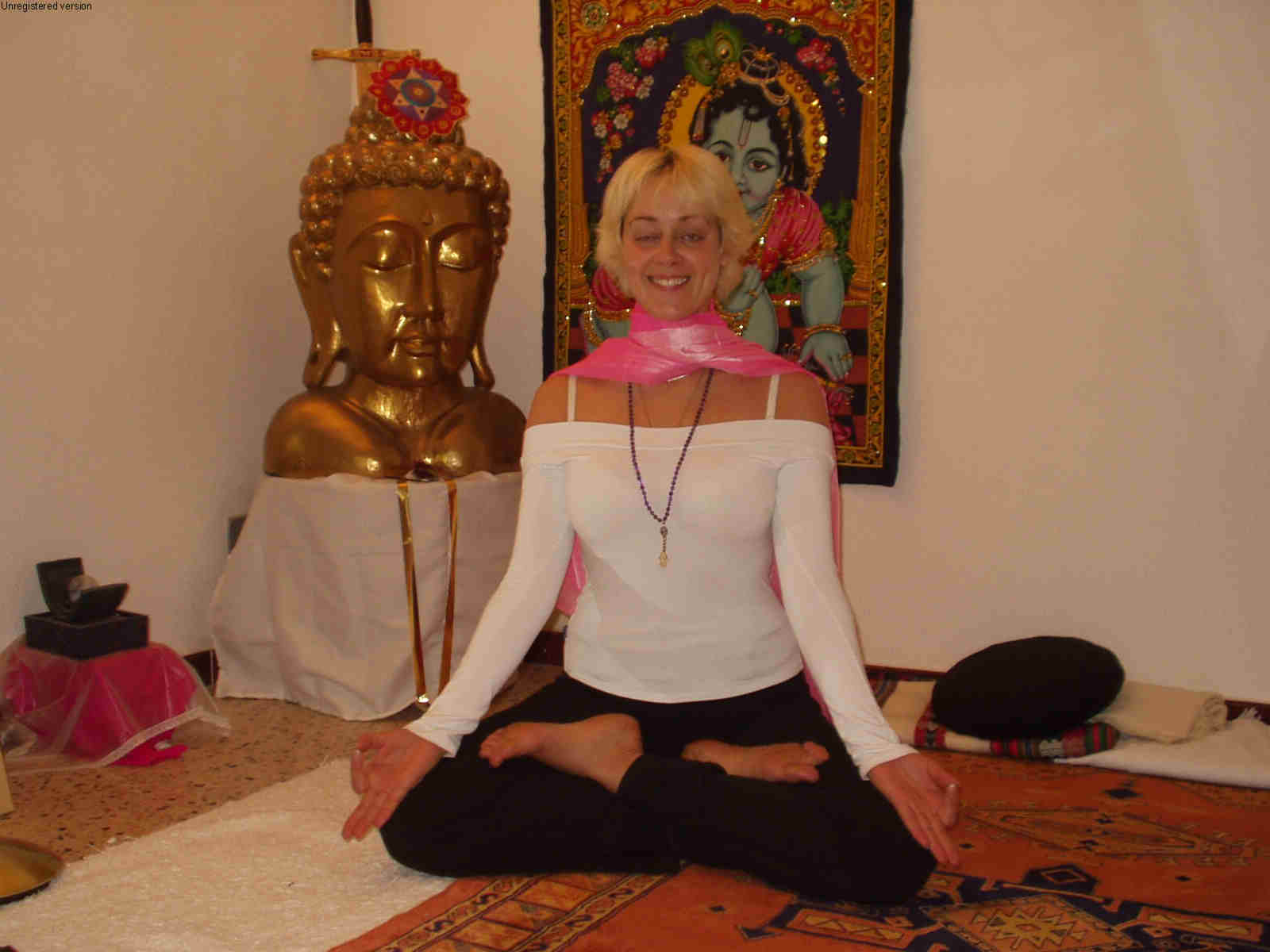 Energy Enhancement Student L.B. from France in the SOL Center Escala on the Costa Brava just north of Barcelona Meditation Room with Statue of the Buddha and the Picture of Krishna. L.B. is sitting in meditation in the Lotus Posture which she achieved, first time meditator, after one week at the center. L.B. had many experiences of clearing the Karma of her earlier years, holding her hurt inner child, and clearing deep abuse. After her Energy Enhancement Course, L.B. became a Yoga and Meditation Teacher as well as a performer and teacher of Arabian Dance. She came back for her second course last year.

COME AND GET EXPERIENCED!

ENERGY ENHANCEMENT COURSES

MEDITATION, SHAKTIPAT, ENERGY CIRCULATION, THE KUNDALINI KRIYAS, ENERGY BLOCKAGES AND HOW TO REMOVE THEM, THE FIVE ELEMENTAL PATHS OF THE CHI OF CHINESE ALCHEMICAL TAOISM, ACCESS TO KUNDALINI ENERGY,

LEVEL ONE - THE GAINING OF ENERGY



MEDITATION, SHAKTIPAT, ENERGY CIRCULATION, THE KUNDALINI KRIYAS, ENERGY BLOCKAGES AND HOW TO REMOVE THEM, THE FIVE ELEMENTAL PATHS OF THE CHI OF CHINESE ALCHEMICAL TAOISM, THE GROUNDING OF NEGATIVE ENERGIES, THE PROJECTION OF ENERGY, THE CREATION OF PSYCHIC VISION, ACCESS TO KUNDALINI ENERGY, CHECK OUT PESTICIDES AND OTHER POISONS IN FOOD, REMOVE ENERGY BLOCKAGES, STRONG PSYCHIC PROTECTION, LEARN THE MERKABA, PYRAMID PROTECTION, POWER TOWER PROTECTION, INVISIBILITY, THE BUDDHAFIELD, CREATE THE ANTAHKARANA, SOUL FUSION, MONADIC INFUSION, LOGOS INFUSION, SIRIAN INFUSION, THE AVATAR OF SYNTHESIS!!!

AND MORE!!!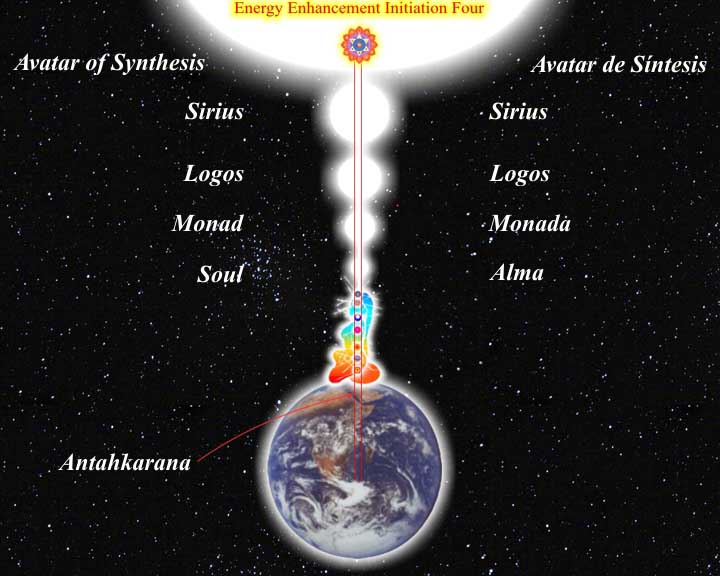 LEVEL TWO - THE REMOVAL OF ENERGY BLOCKAGES.

THE REMOVAL OF ENERGY BLOCKAGES, THOUGHTFORMS, IMPLANTS, DARK FORCES, ENTITIES, AURIC EGG BLOCKAGES, DISAPPOINTMENT, BEREAVEMENT, NEGATIVE EMOTIONS - ANGER, FEAR, WANTING SYMPATHY, MANIC, SADNESS, DEPRESSION, CHRONIC DEPRESSION, ENVY, JEALOUSY, THE DESIRE TO DO HARM, EMOTIONAL IQ, CLEAR CANCER FROM THE DNA, CHAKRAS, ALONG THE ANTAHKARANA, PARTS OF THE BODY, THE TIMELINE, THE KARMA CLEANING PROCESS, THE WOMB. THE PRIMAL SCREAM, CLEAN THE KARMA FROM ALL THE YEARS OF YOUR LIFE, CREATE GOOD LUCK, AND GOOD HEALTH.

LEVEL THREE - THE KARMA CLEARING PROCESS.

KARMA CLEANING PROCESS, CLEAN THE KARMA FROM PAST LIVES, FUTURE LIFE, FUTURE LIFETIMES, SOUL FRAGMENTATION AND RETRIEVAL, INNER CHILDREN, INNER SABOTEURS, SELFISH EGO SUB PERSONALITES, LIFE DESTROYING STRATEGIES, THE ALOOF, THE INTERROGATOR, THE VIOLATOR, THE SELFISH COMPETITIVE STAR, THE VAMP OR DON JUAN, THE PLEASER, THE BLAMER, THE CRITIC, THE KING, THE SELF DESTRUCTOR, ALL THE DESTRUCTIVE VOWS FROM THIS AND PAST LIFETIMES, THE CREATION OF SELF LOVE, LOVE AND SERVICE.

LEVEL FOUR - THE MASTERY OF RELATIONSHIPS!

MASTERY OF HIGH TANTRA, THE PSYCHIC SEXUAL CONNECTION, HEAL BEREAVEMENT, CLEAN THE TIES WHICH BIND, THE HIGHEST HEART, THE MASTERY OF ADDICTIONS - DRUGS, ALCOHOL, TOBACCO, SEX, FOOD, POWER, MONEY, THE SOUL CONNECTION, RELATIONSHIPS - THE KARMA CLEARING PROCESS WITH ALL YOUR RELATIONSHIPS, FRIENDS, FAMILY, MOTHER AND FATHER, REMOVE BLOCKAGES FROM FRIENDS AND FAMILY, HEAL THE WORLD. BECOME A MASTER, A MERLIN, A JEDI KNIGHT, A WHITE MAGICIAN.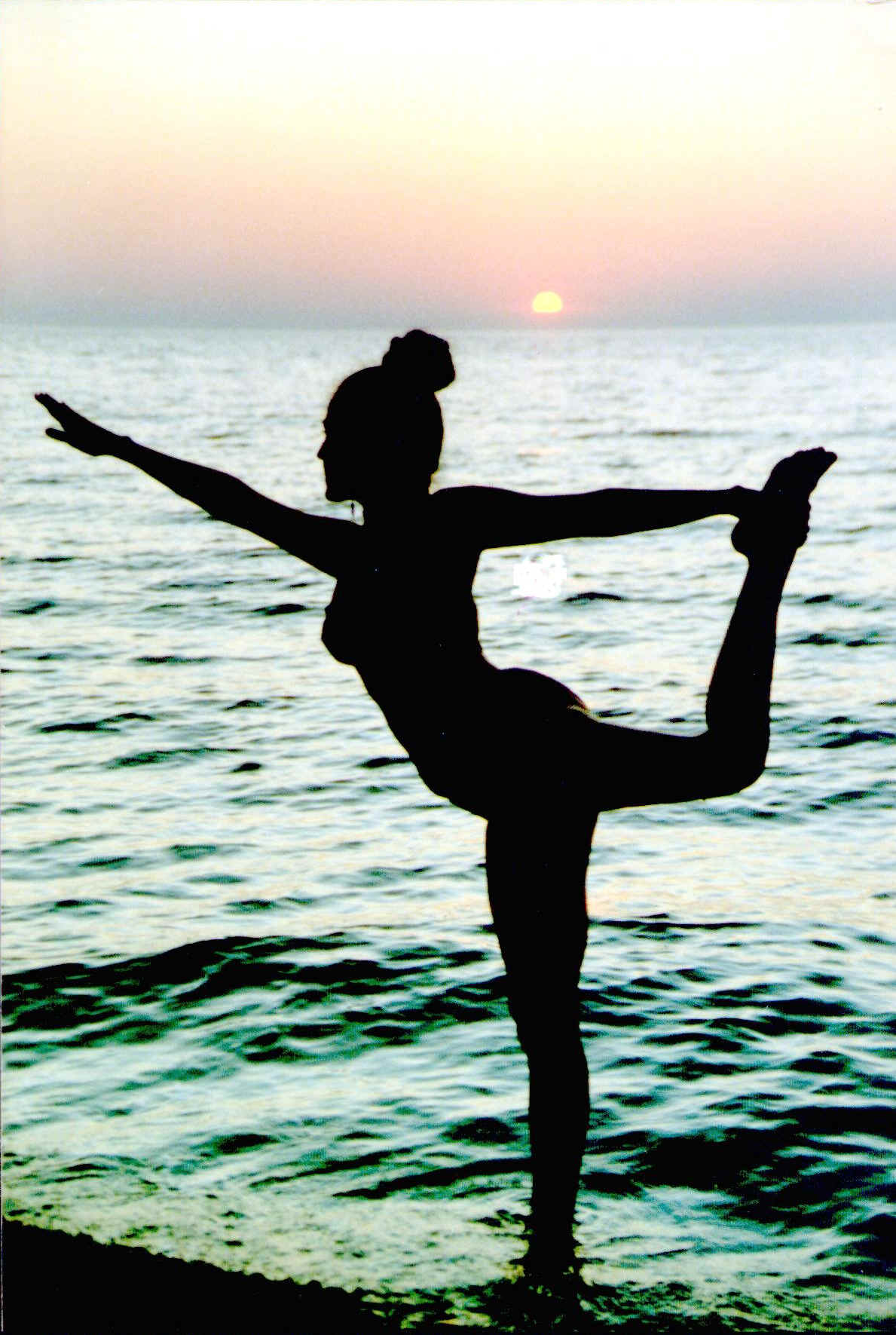 DEVI DHYANI - YOGA, THE DANCER, IN THE SEA AS THE SUN SETS

THE PAINLESS REMOVAL OF STRESS, TRAUMA AND NEGATIVE EMOTION

THE START OF THE ENERGY ENHANCEMENT ENERGIES

Energy Enhancement easily transmutes all negative energy without going anywhere near the emotions and memory!! The techniques of Energy Enhancement show you how to QUICKLY AND EASILY TRANSMUTE YOUR STRESS because it works at the level of Energy which underlies AND IS THE BASIS of all problems.

The Buddhafield of energy, in which evolutionary progress can quickly be made, and Kundalini Energy are absolutely necessary to any course of Meditation.

Energy Enhancement Advanced Techniques allow PAINLESS progress above and beyond any other course.

Energy Enhancement Advanced Techniques only use ENERGY which underlies all other human functions.

With Energy Enhancement it is not necessary to go anywhere near painful memory, negative emotions and catharsis which are the foundations of other courses.

ENERGY ENHANCEMENT PAINLESS TRANSMUTATION IS EASY AND QUICK.
EMAIL sol@energyenhancement.org FOR PRICES
---
"The day is short and the work is Great and the workers are Lazy. But the reward is Large and our Master urges us to make Haste."
Writings of the Abbod of Halmyrach
---
SPAIN
DON'T MISS IT!!
THIS NEXT ENERGY ENHANCEMENT COURSE IN SPAIN ON THE COSTA BRAVA, NORTH OF BARCELONA!! IS FOUR WEEKS FROM SEPTEMBER 30TH 2007
Alternative Yoga and Meditation Courses in Spain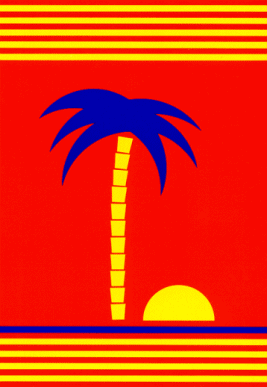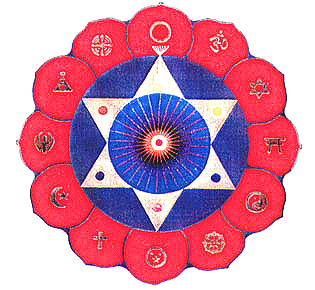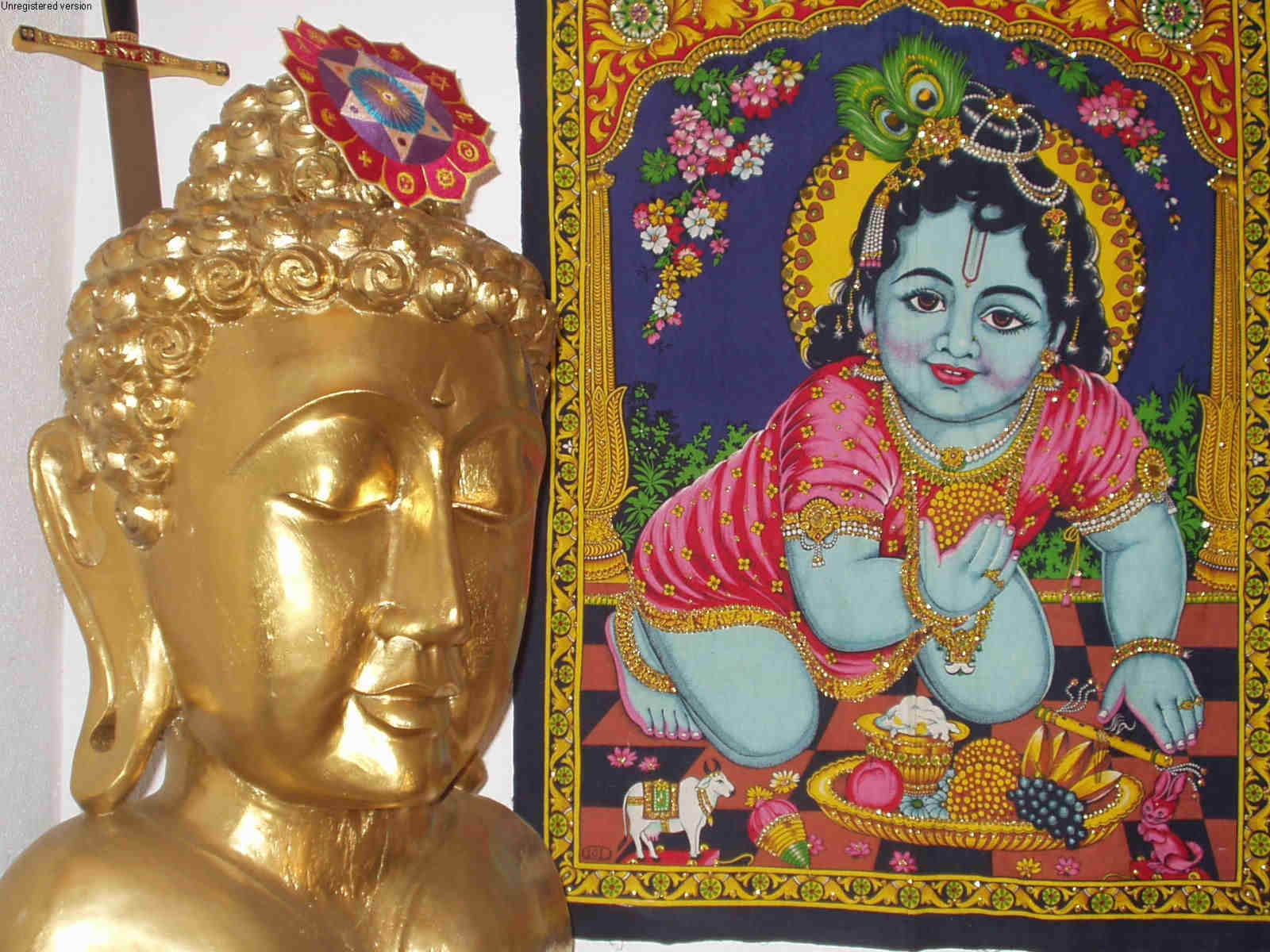 The Meditation Room of the Energy Enhancement Villa - BUDDHA AND KRISHNA
Bookmark this page - add it to your Favourites Now!!

The Sunset is the star as we watch the Changing Colours from our favourite Cafe in L'Escala

The Cafe night Scene in Central L'Escala

The Ancient Roman Columns at the 3000 YEAR OLD Greek and Roman Ruins of Empuries as the Sun Goes down.
Empuries, just outside of L'Escala, is the Oldest Greek and Roman site in Spain, an Ancient Trading Center which was first Founded 3000 years ago.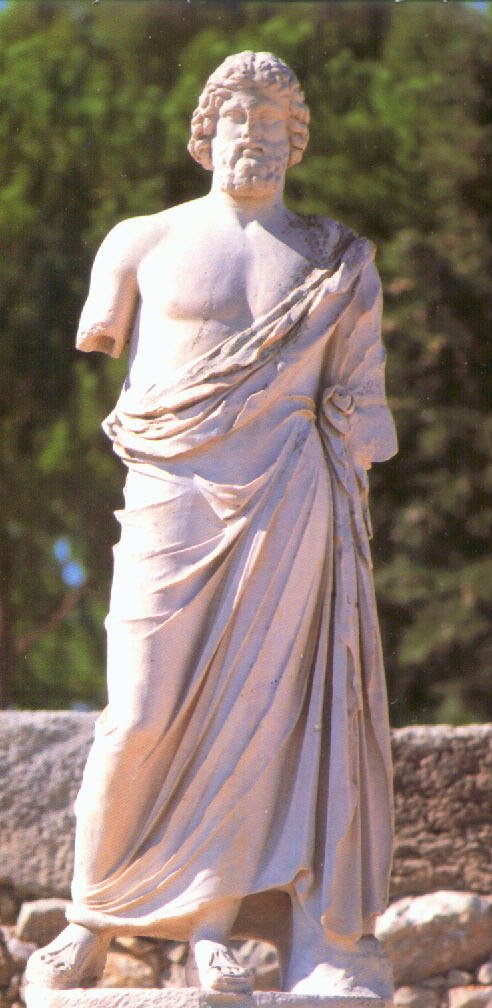 We watch the sun go down over it and its 3 magnificent beaches as the Sun goes Down from our favourite Cafe, feeling the Energy of this Center of Energy which is Empuries.
Empuries contains this Statue of Asklepius, the God of Healing whose other name is the Egyptian Priest and Alchemist, Hermes Trismegistus, here pictured standing in the Temple of Asklepius in Empuries
Here is a Testimonial about our Three Level Energy Enhancement Course over One Month With MS, Human Resources Director Europe/Asia of a large Fortune 500 US Multinational Company

Looking for a way to spend a productive month in beautiful surroundings with great people? Well I'm very happy to recommend Energy Enhancement run by SOL in Spain and to be specific Satchidanand and Devi Dhyani.

Initially I was looking for some Yoga and meditation to mark a significant change in my life and to enhance my general health and wellbeing.

By accident I came across the SOL Web site over a year ago and just noted it - made a few enquiries and did nothing other than to file it for future reference.

One year later I called to follow up and arranged to come and do the full Energy Enhancement programme for 4 weeks.
I was not sure if this was wise, as I knew nothing other than what I had read on the web site and the testimonials, which I was a bit sceptical about!

However, I am now adding my own because if you read this you might be a bit like me.

Don't hesitate - go for it!

The old Energy Enhancement Villa.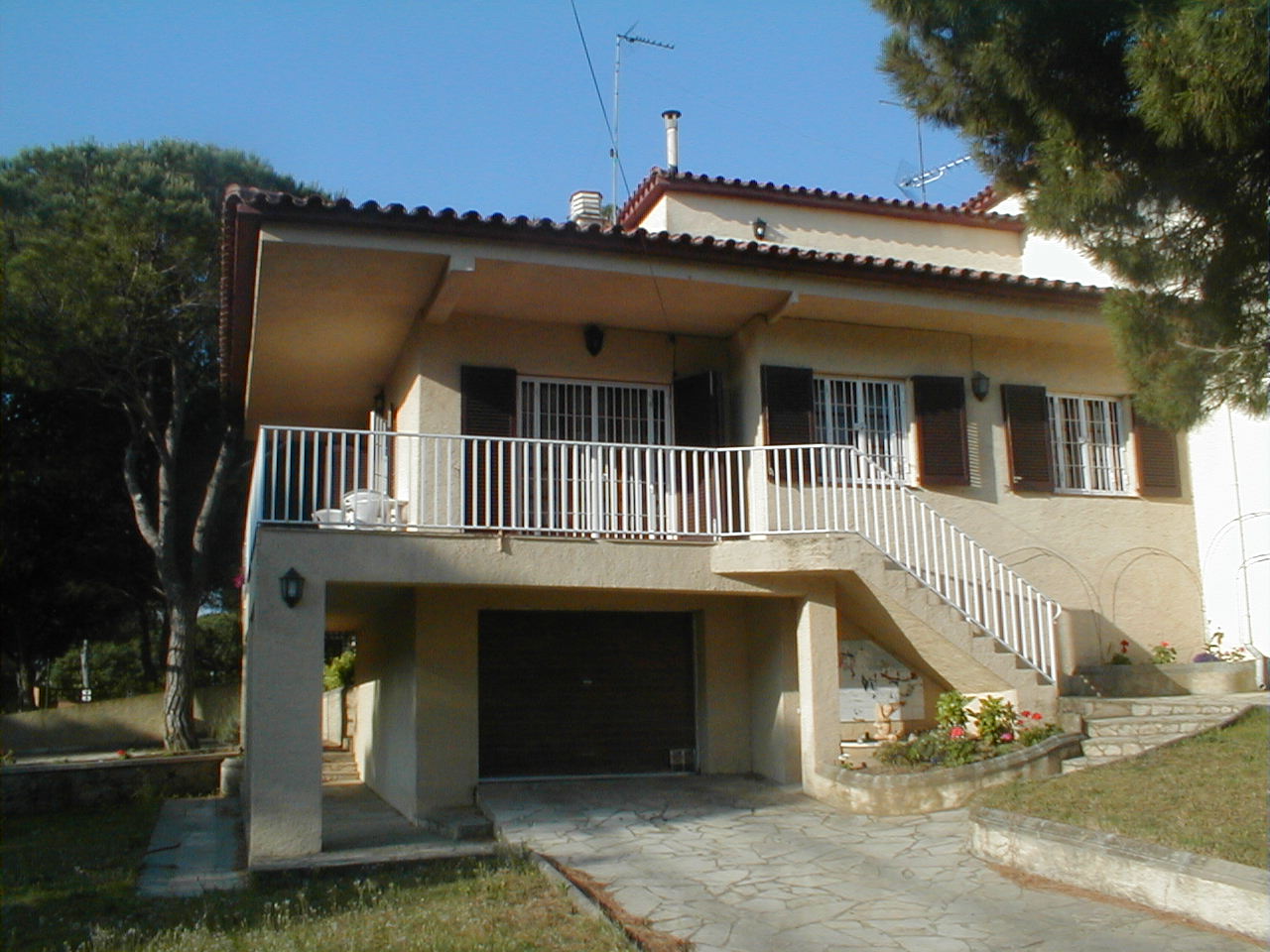 Breakfast on the Patio at the old Energy Enhancement Villa.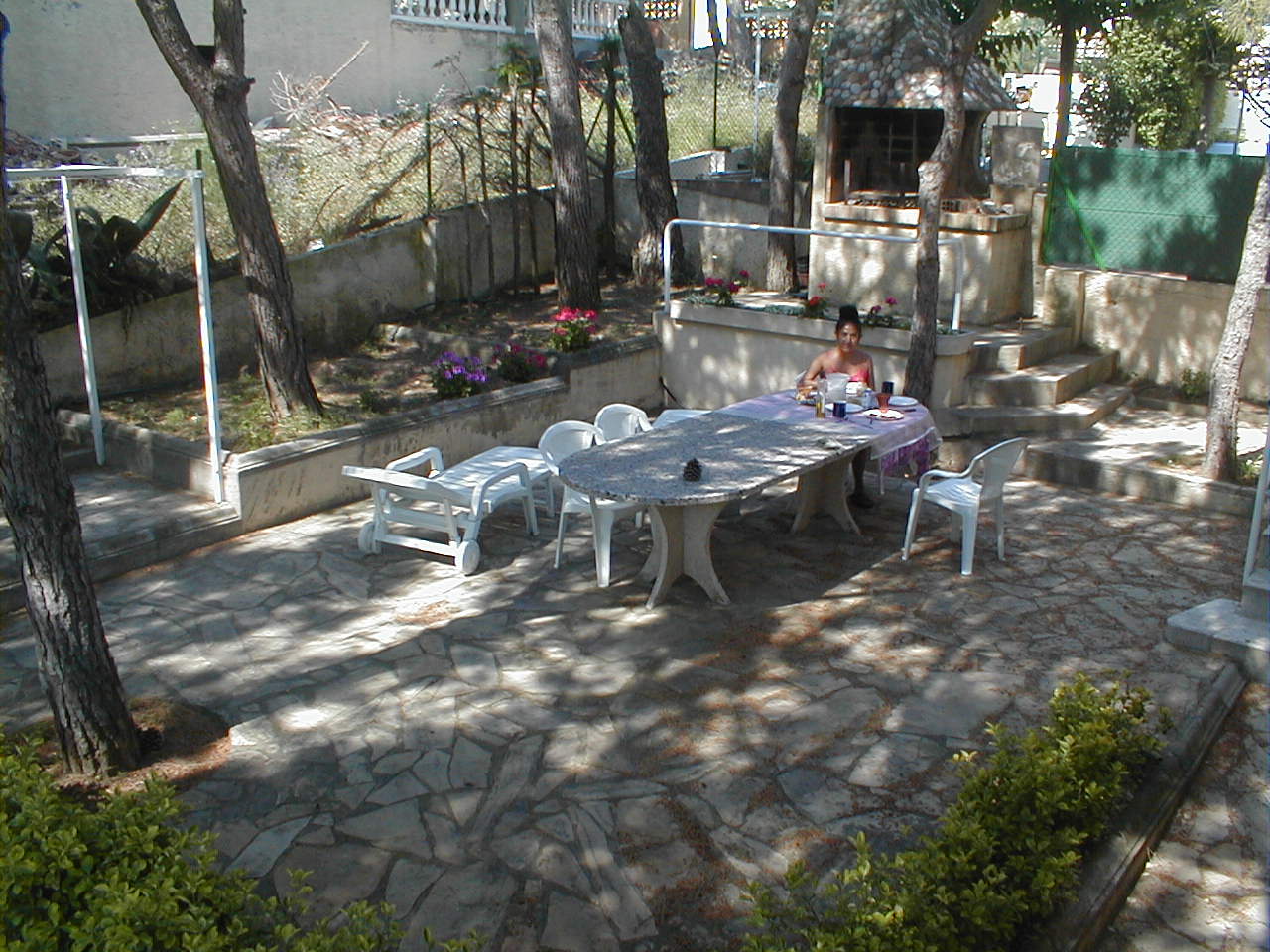 Satchidanand and Devi Dhyani met me at Barcelona Airport and so my introduction and initiation into EE began.
It has been a great month, at the end of which I am both a Yoga Teacher and Reiki Master as well as having learnt through experience built on the teachings of Energy Enhancement, some of the worlds most sustainable and proven philosophies and techniques.

In addition to the actual programme of learning Satchi and Devi were congenial and attentive hosts, flexible in their approach to meet my needs as well as those of the course programme.

All in all I can say that this month has been well spent and has provided me with a solid foundation on which to continue to grow and develop in the months and years to come both personally and professionally.

Satchi and Devi, thank you for your unfailing good humour, hospitality and generous sharing of your own giftedness during my stay in beautiful L'Escala.

MS, Human Resources Director, Europe/Asia, of a Fortune 500 US Multinational Company
Empuries yet more beaches...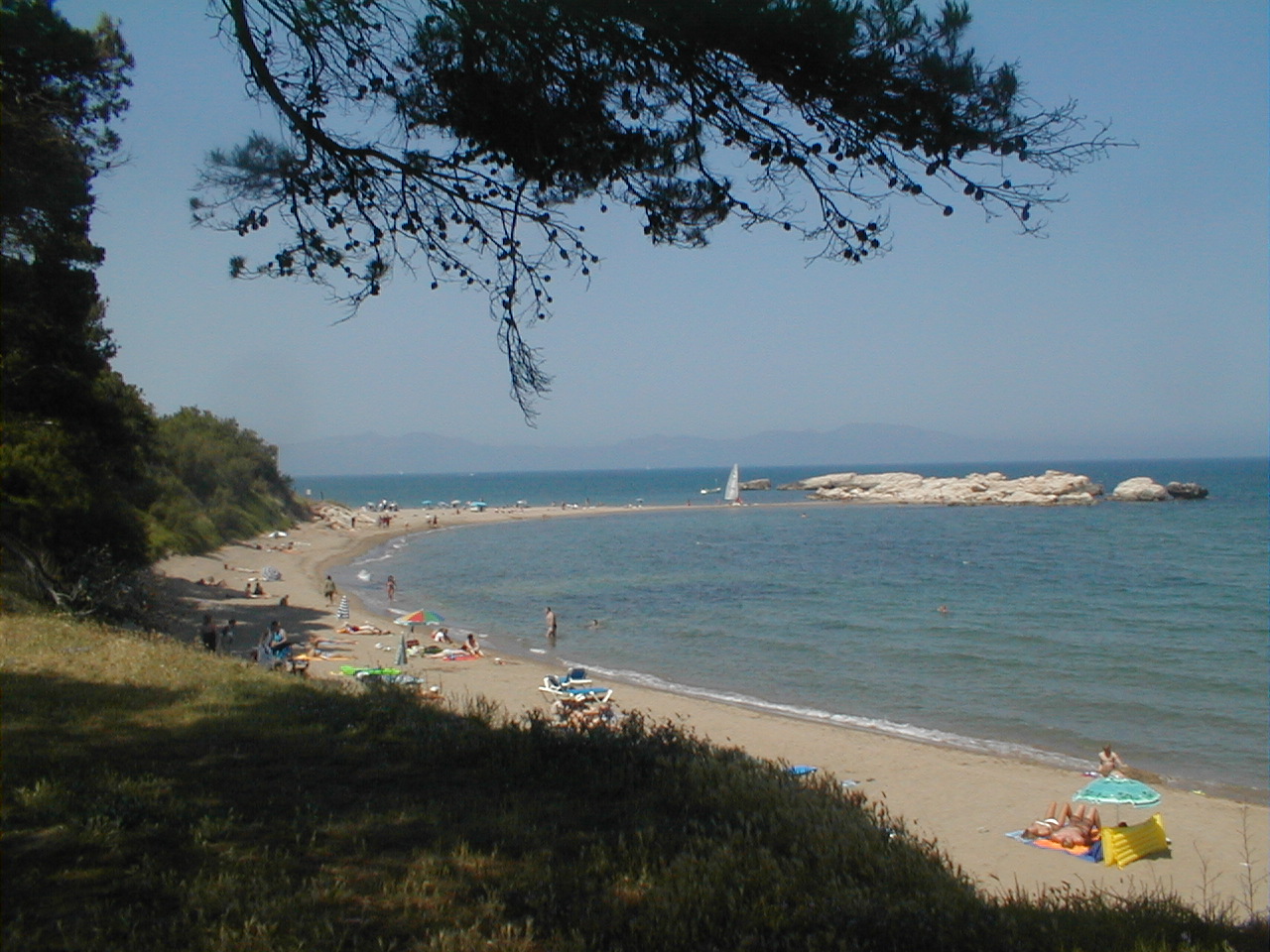 Picture of the Sunset taken outside of L'Escala Cafe 1869 as the sun sets over Empuries and the Pyrenees, by Alan Dolan!!

L'ESCALA
Camping from 10 Euros per night is available close to the center. 3Star Hotel Nieves Mar is Available in September and
Energy Enhancement Course with Accommodation at Hotel Can Miquel, a nice Hotel overlooking Cala Montgo Bay just 5 minutes walk from the SOL center.
Can Miquel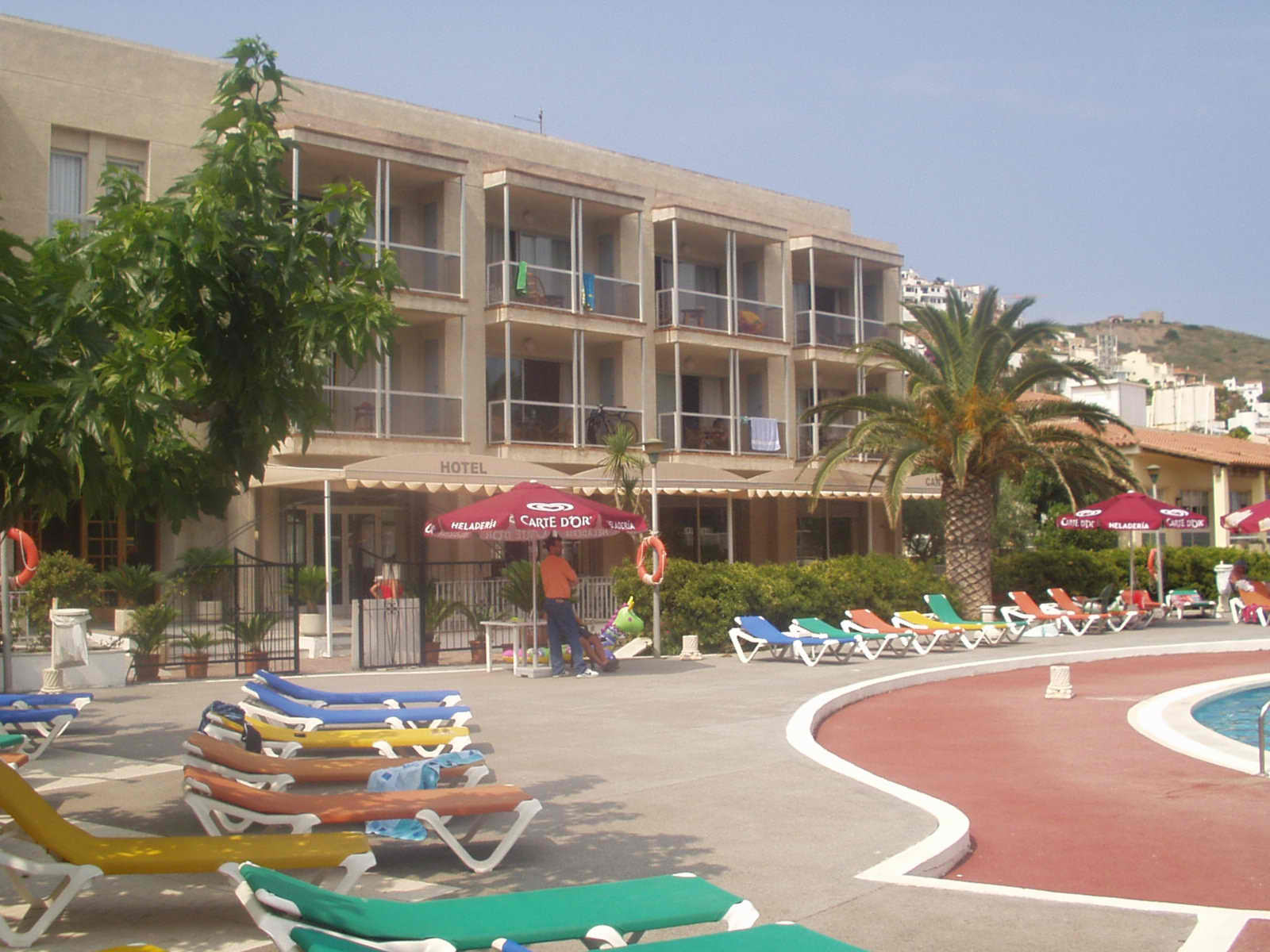 32 rooms, ** Family hotel in front of the sea, on the cove of Cala Montgů, L'Escala, the heart of the Costa Brava. Garden area, crazy golf, tennis courts, swimming pool, & restaurant with terrace.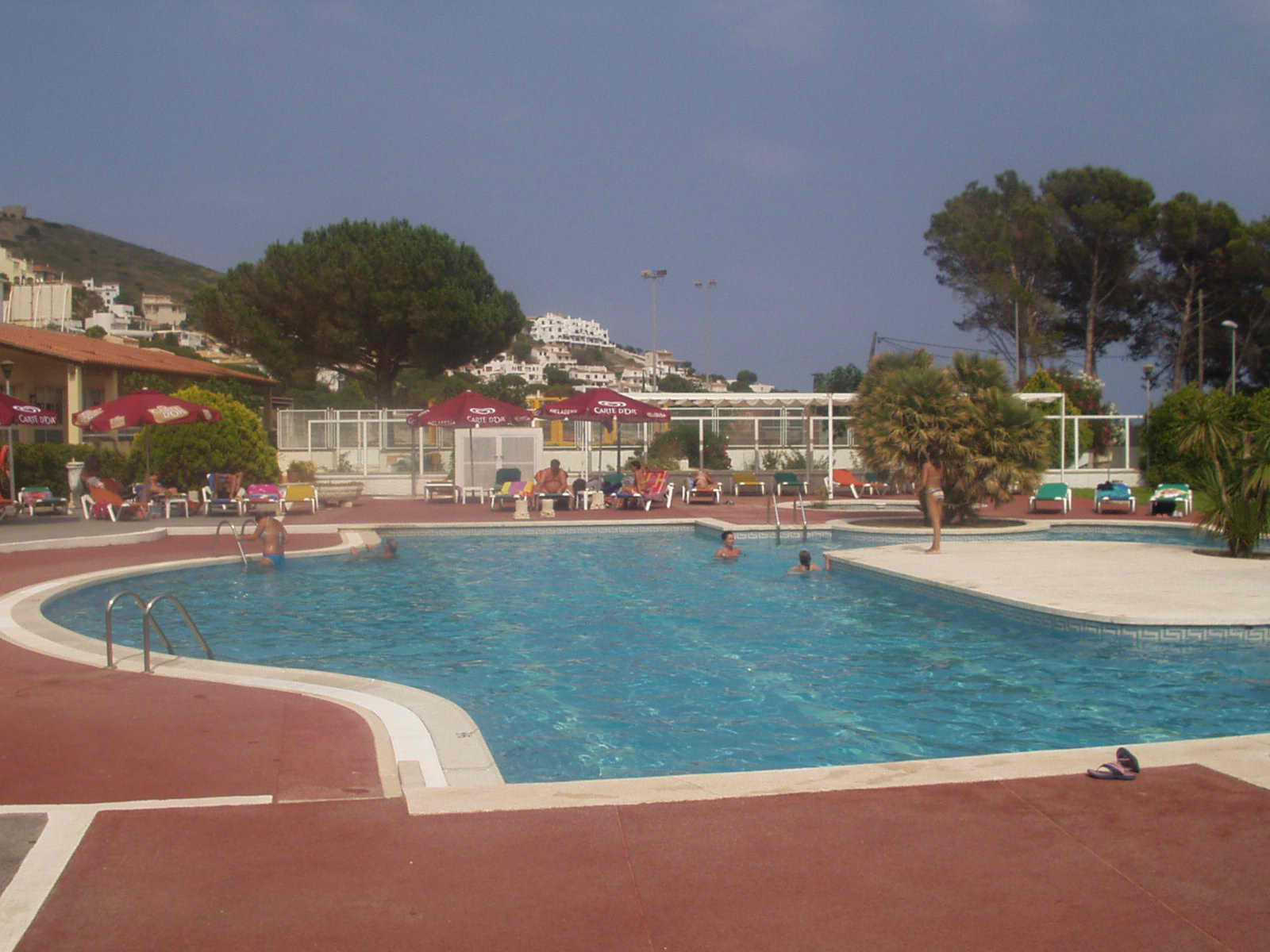 THIS SUMMER
COSTA BRAVA IN SPAIN!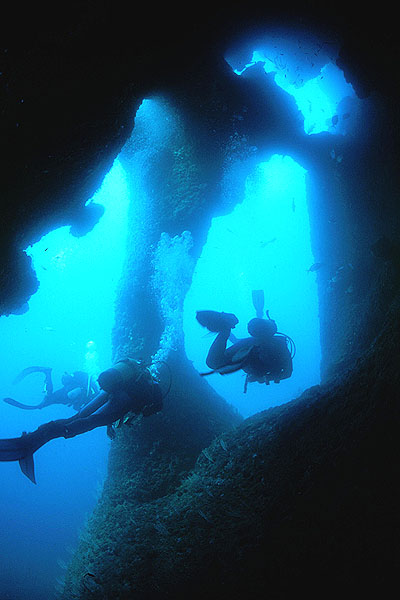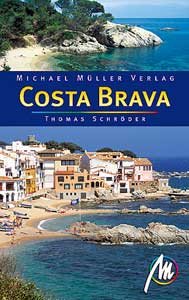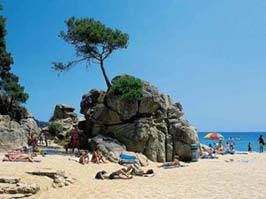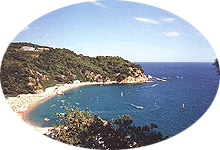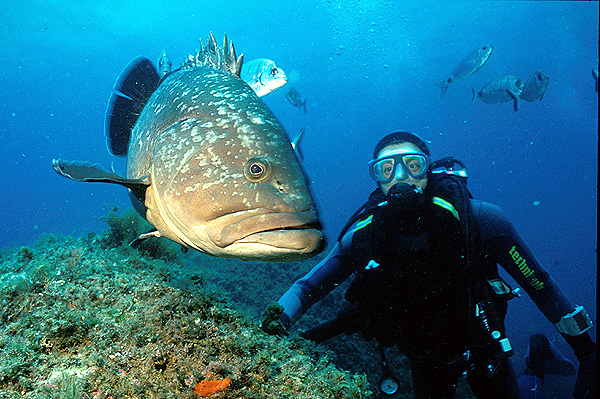 MEDITATION, SHAKTIPAT, ENERGY CIRCULATION, THE KUNDALINI KRIYAS, THE FIVE ELEMENTAL PATHS OF THE CHI OF CHINESE ALCHEMICAL TAOISM, THE GROUNDING OF NEGATIVE ENERGIES, ACCESS TO KUNDALINI ENERGY, CHECK OUT FOOD, REMOVE ENERGY BLOCKAGES, STRONG PSYCHIC PROTECTION, LEARN THE MERKABA, PYRAMID PROTECTION, POWER TOWER PROTECTION, CREATE THE ANTAHKARANA, SOUL FUSION, MONADIC INFUSION, LOGOS INFUSION!!!
AND MORE!!!
EMAIL sol@energyenhancement.org FOR PRICES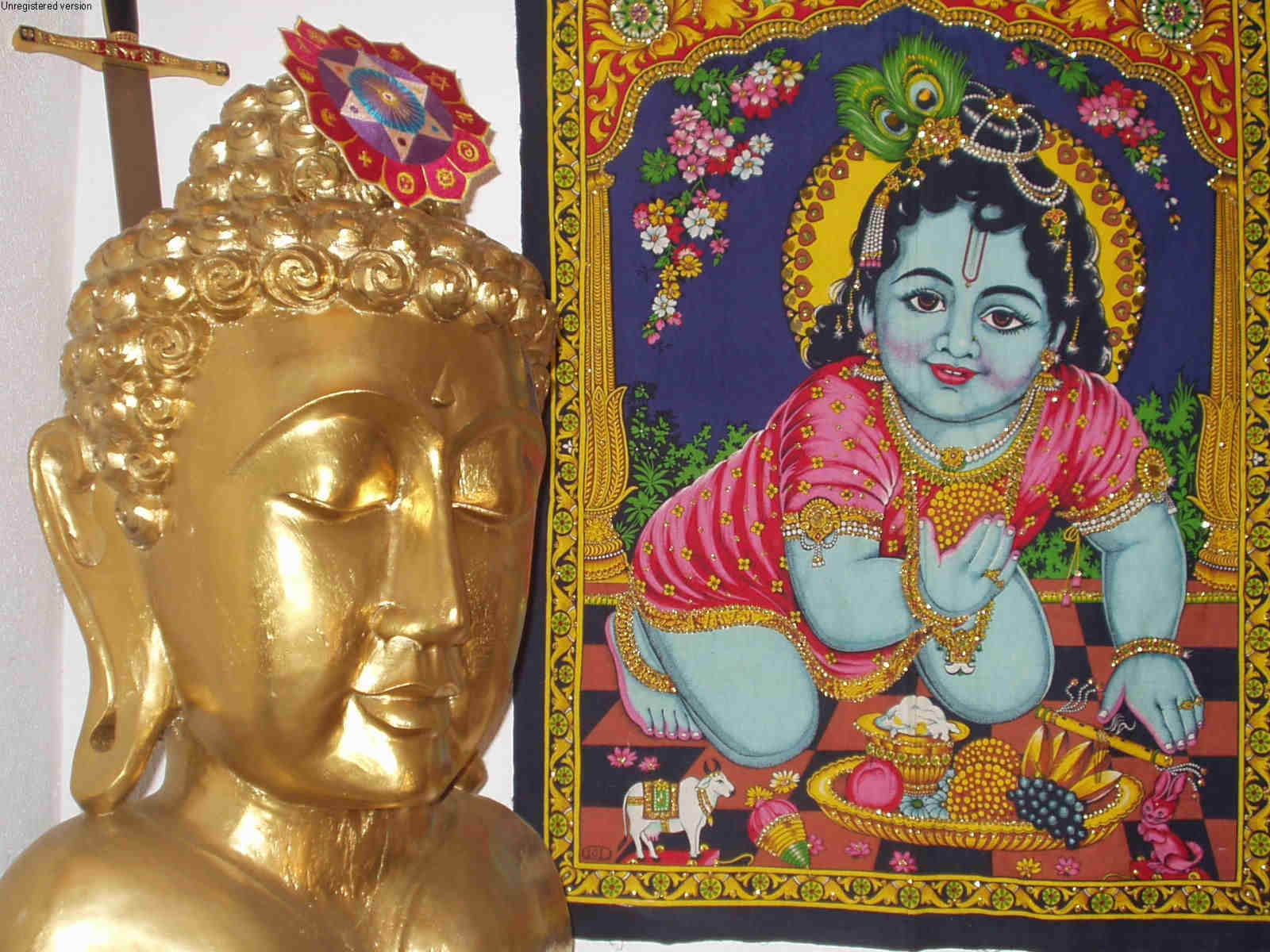 SOL Center Escala with a Statue of the Buddha and a Picture of Krishna in the Meditation Room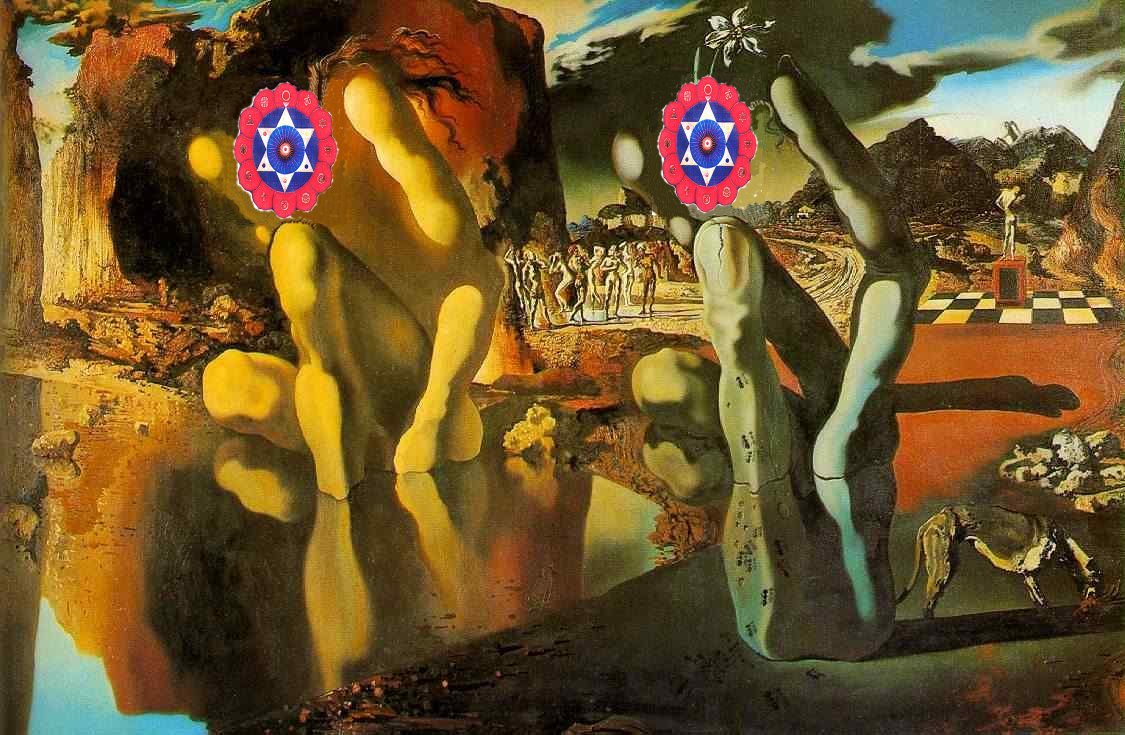 Salvadore Dali, Narcissus.
A bony hand reaches out of the Earth holding the Sol Symbol, Golden Egg, Symbolising the Higher Self/Soul. Dali means, the body dies, but the Soul lives on so why are we so egotistical!!! To the left we see Narcissus looking at his beauty reflected in the water. The selfish ego preening, not realising his immanent death or his Higher Self. The dog is decrepit and rotting. The people are talking, not realising we can see through them in their nakedness. The God/Statue is on the Board as in a Masons temple.
The Extraordinary Salvadore Dali Museum, created by this flawed Genius, is based, 45minutes away from L'Escala, in Figueres. Salvadore Dali lived just north of L'Escala in Cadaques. Trips available on request!!!
TESTIMONIAL... Why Energy Enhancement is the best thing since Sliced Bread.
16th September 2004.

Having spent two weeks here, not all of it easy, believe me, I can honestly
say that my perspective is changed. I am feeling more full of energy, more
alive. The future is wide, open, bright, full of mystery, and it excites me!
I am looking forwards to getting back to my adventure.
My advice is come!
Do not delay!
Talk to Satchi and Devi about it.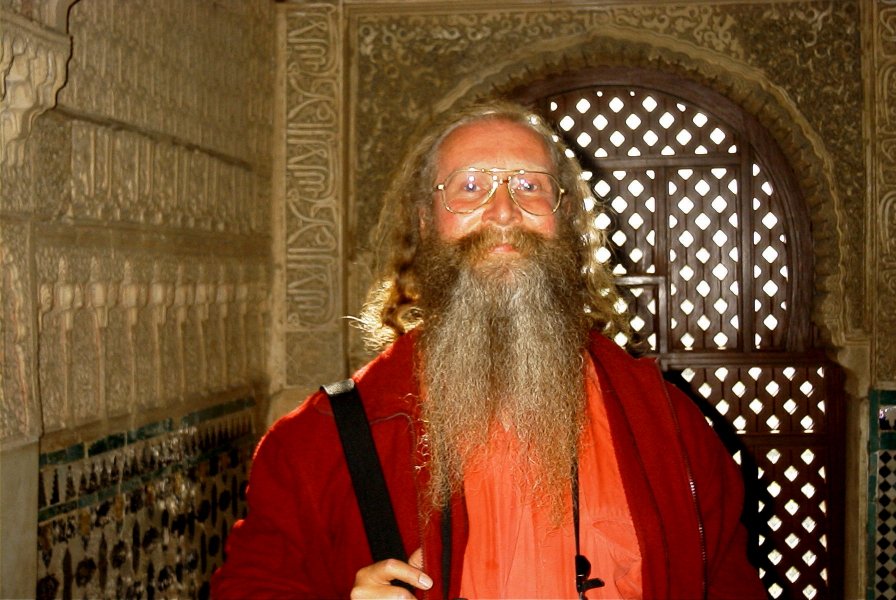 SATCHIDANAND AT THE ALHAMBRA
Come and visit us in L'Escala NOW!!, for Your HOLIDAY experience of Energy Enhancement.
Satchidanand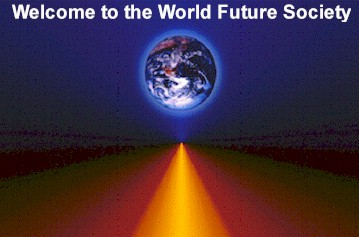 JOIN IN OUR VISION OF ONE ENLIGHTENED HARMONIOUS WORLD.
SPEED UP THE PROCESS OF ENLIGHTENMENT
TRANSMUTE AND DISSOLVE ALL TRAUMA AND NEGATIVE ENERGY
ENERGY ENHANCEMENT IS THE NEWEST AND HIGHEST SPIRITUAL IMPULSE ON THIS PLANET.
---

Satchi and Devi are both inspiring, wonderful examples of how to achieve this integration. No ascetic renunciation here! Only energy; how to get more of it, how to connect - Paul
---
The Synthesis of Light Symbol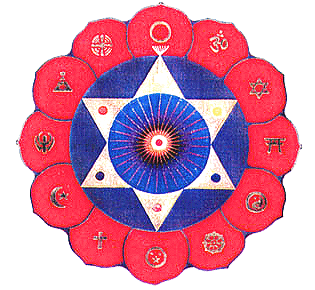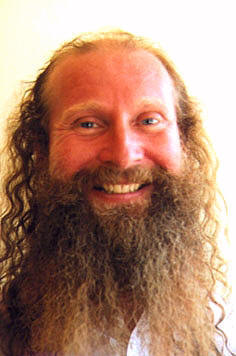 Master Satchidanand
"Energy Enhancement gives you Energy and Peace. Instead of taking over TWENTY ONE years of meditation, these advanced techniques allow the process to be speeded up and perhaps completed in only Three years, because now, Enlightenment is not enough!"
---
Envy, Desire and Ambition limit a man to the Universe of Maya. And what is his Universe? It is only a projection of his Envy, Desire and Ambition.
Sayings of the Abbods
THE LORDS PRAYER - THE RULES OF BEING WITH ANY GURU FROM THE HINDU SCRIPTURES FOR THOUSANDS OF YEARS - THE GURU STUDENT RELATIONSHIP.
The difference between an Enlightened Master and a student is that a master is Enlightened. He has removed some of his energy blockages and become confirmed as a Soul Infused being by having this connection with his Soul, one of the first chakras outside the physical body, above the head fused into place (This process is like welding) by the intense energies of the Enlightenment Initiation given by his Master and his Ascended Master.
Gurdjieff said that he hated those people who did not want to evolve and said that they were, "Shit of a Shit!! Mierde de la Mierde!!" Yet if that same person wanted to learn the Techniques of Enlightenment, "That person is my Brother, and I love him very deeply!" This is the only thing which defines a student.
The Enlightened Guru is not perfect yet he is more perfect than the student who comes to learn how to be Enlightened. He has Opened the Heart towards the Soul and thus has a tremendous Will to help all people who come to him.
The Enlightened Guru has unified his Mind of many of the Ego-based Sub-Personalities towards One Soul Infused personality and thus is not so controlled by Trauma-Formed Inner Children Sub-Personalities which Create Schizophrenia, Dissociated Identity Disorder - DID and Multiple Personality Disorder - MPD which in different degrees are the norm in Human society and are the cause of all the problems on this planet.
The Enlightened Guru has removed the Energy Blockages to his Emotions removing uncontrollable Anger (A Guru can still use anger to attain his ends by acting anger) uncontrollable Depression, a need for the sympathy of others, a need to give sympathy to others to prove superiority, Fear and Manicism. This also removes the uncontrollable Bi-Polar problems where the blockages shift from acupuncture energy meridian to meridian creating for example, Manic - Depressives.
The mind of the Guru is powered by Kundalini energy and the Soul and so is usually clear and intelligent but is in no way different than the minds of most of his students so a lack of experience can be pointed out in them. However, logic is powered by the Soul but in the students logic is powered by Blockages like Addiction (Temptation) and wrong path, and these faults in Logic are often pointed out by the Guru.
The Heart of the Guru is unblocked and therefore he has the power of Forgiveness which every student needs to create within themselves. This is exemplified by "Turning the other cheek" the ability to forgive the blows of people and life immediately.
A symbol of this is the Kyosaku, the stick which every Zen Master uses to beat his students in meditation. By tradition the students must say thank you for every Kyosaku blow. Zen Masters symbolise the blows of life by slaps on the face, the normal life of the soul infused being, symbolised by the Koan, "What is your face before you are born?"
The Mind, emotions and body of the Guru are essentially the same as the students and yet are more pure as described above. However, the main advantage of the Guru is his stronger connection with the Chakras above the head connecting you with God.
The Soul, The Monad or Group of Souls, the Logos - The group of all the Monads on this Planet, the Star Sirius which is the Star of Jesus Christ, and the Avatar if Synthesis an Archangel which is currently working through the Ascended Master called the Christ and which has been invited to work on this planet by the Archangel in charge of this planet called the Logos.
These Chakras above the head have a higher energy than the mind, do not work mentally but yet power all things mental both good and bad. Thus the energy of the Guru tends to give experience to the students in the form of small blows. Thus Gurus teach through experiences which happen quite naturally around them from the Soul and not consciously from their mental level.
As the students learn the necessity of "Turning the Other Cheek" by forgiving each blow as it occurs through the Energy Enhancement technique of Seven Stepping, so their heart becomes more pure and it becomes unnecessary for the larger blows of Karma correction and Soul Path correction.
Thus the large blows of correction given mechanically to everyone on this planet through the Law of Karma, where you get what you have given to others, a just return for the bad things you have done.
Further than that, as we evolve another Law like Karma comes into play called the Law of Soul Path or Buddhist Dharma. If you move from your soul path then the much needed Blows of Correction come even faster.
My Master, Swami Satchidananda said, "What is the way of the World? If you want to purify Gold Ore you heat it in a furnace to 1000 Degrees Centigrade, and then you put it on an anvil and beat the crap out of it!" The Blows of the World of Karma and Soul Path are big Blows and are like that!
To those highly evolved souls who want to grow in the Buddhafield of a Master there is the Law of Gratitude to the Master for all Initiations that he has taught and the Energy which he has channelled to them which is really, just the Opening of the Heart.
Swami Satchidananda said, "I don't want any respect to me, Yet respect to me is respect for the Teachings and is Necessary!"
Enlightened Master Sosan said in Hsin Hsing Min, "One Negative Word and heaven and Earth are set infinitely apart" In the silence of the Buddhafield when energy is being channeled to the student, all of his blockages are going to get upset and want him to destroy the silence of the moment. The Student must learn how to become silent in the presence of the Master.
Bad students are not grateful, say bad things about their Master and have no care which secrets they pass on to people not qualified to know them. With bad students familiarity breeds contempt and their Hearts grow Black and Cold because they are not learning to Forgive, through the Seven Step Process, every blow received by them.
Remember, as Tolkien said, "Evil Is" and it is the Ego Blockages which psychopathically lead us into Temptation using same logical heartless excuses which created the "Final Solution!"
Many are the students blockage created psychic attacks on the Master, which the Master must ground to purify his Students, "Forgive them Lord, they know not what they do!"
Good students honour their Masters and tell everyone the good things about them. Maharishi Mahesh Yogi always honours his Master and his tradition. My Master, Swami Satchidananda honoured his Master Swami Sivananda of Rishikesh and Zen Master Hogen Honours his Master. I honour and give thanks to all my Gurus who gave me energy even if only visiting them for a few days - Those above and Theos Bernard, Gurdjieff, Father Bede Griffiths, Shri Yogendra of Santa Cruz, Bombay, and Osho who was only visiting this planet.
Enlightened Masters are rare, yet all of them work through the Laws above. They work in different ways, yet all of them work through the blows of experience to purify the Hearts of each student.
Thus Enlightened Masters are said to be precious. They need to be Respected as much as the Traditions and Teachings which they represent. And when the Masters leave this Caravanserai which we call life this Planet loses a Precious Jewel of Vivification - "The Best move out, So the Rest Lose Out!" They need to be loved by their students who must purify their hearts, like all the people on this planet who are learning to say thank you to God for everything which happens in their lives. One criticism, One word, one Blockage and Heaven and Earth are set Infinitely apart. You are being Tested!
The minds of the Master are usually not involved in the Blows as they come down from the Soul Level or higher and the Master channels the Soul which works in Mysterious ways its wonders to perform, yet their words of Truth often seem like blows to the students. The best blows just happen through the virtue of the energies of the chakras above the head and they are always blows of correction.
Enlightenment is such a high step that students contemplate their futility in attaining it, but NO! The Energies of the Universe never give any test which is too arduous.
There is No Failure, Only Feedback!!
We must all learn to be Grateful for the Energy (Bread) given by the Master and learn to Forgive the Blows (Tresspasses) created by that Energy.
Our Father who art in Heaven
Hallowed be thy name
Thy Kingdom Come
Thy Will be done on Earth as it is in Heaven
Give us this day our daily Bread
And Forgive us our Tresspasses
As we Forgive those who Tresspass against us.
Lead us from Temptation
And Deliver us from Evil
For Thine is the Power and the Glory
For Ever and Ever
OM
These energies can have great effects on the student. The student must understand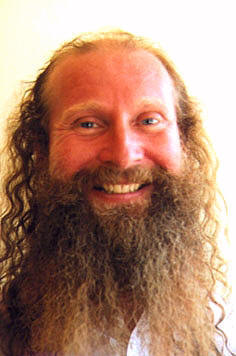 that he is yet, only 95% perfect.
Any negative emotion felt by the student shows that this is the case.
To the sinful and vicious I appear to be evil. But
to the good, beneficient am I.
By Mirza Khan, Ansari, Sufi.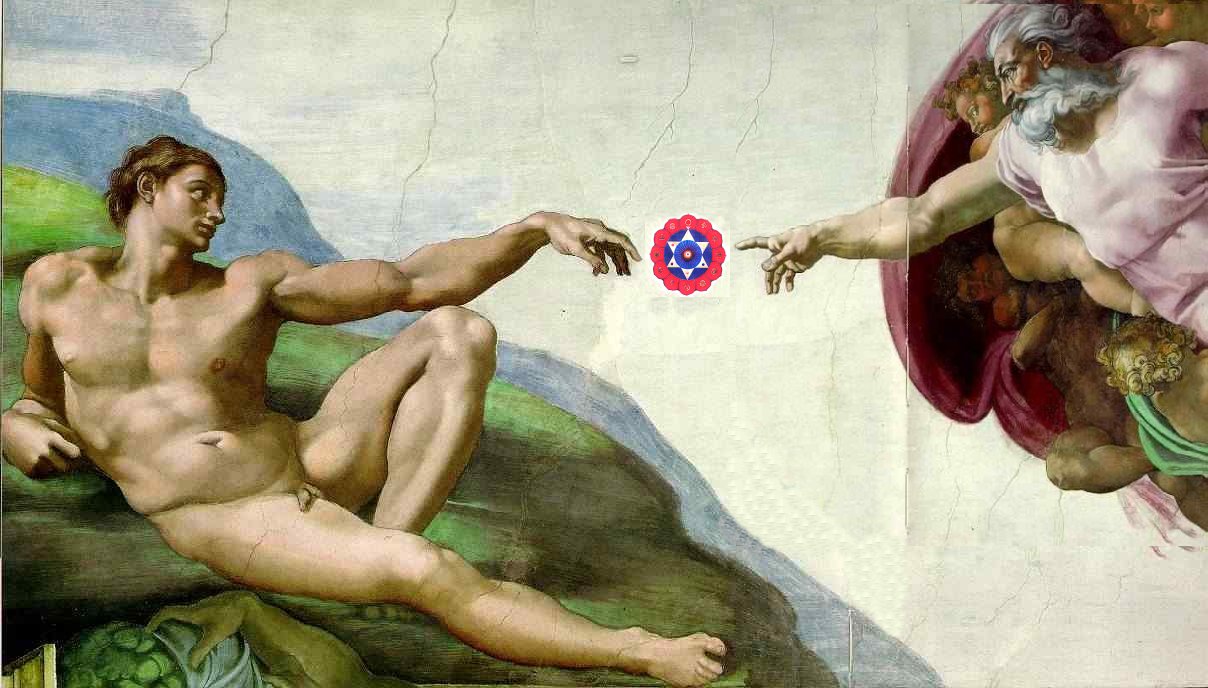 ---
Satchidanand's ENERGY ENHANCEMENT Stories:-

After practising Zazen Meditation with Roshi Hogen Daido Yamahata for a time I began to feel him cleaning my Base Chakra every time I meditated. I was also doing Energy Enhancement techniques at that time which speeded up the meditative process. He used to wake me up early every morning and say "Get out of bed, Meditate Now!!"

Then by accident or by Luck. And to be Spiritual, you have to be lucky. I came across Swami Satchidananda of Yogaville.

I went to one of his talks and at the end of the talk he said "Lets Meditate for a couple of minutes."

So, we chanted Ha Ri OM and started to meditate.

I found myself one hundred feet in the air looking down at my body meditating below.

I looked up and there was Swami Satchidananda one hundred feet higher, saying "Come on up!! Come on up!!"

So I though that perhaps it would be a good thing to learn from him.....

In my interview with him I said what happened and said that I only had one problem in that I had heard that you were only supposed to have one Guru and Roshi Hogen was doing a really good job with me.

Satchidananda asked if I had any problems between the teachings of Hinduism and Zen. I said "NO, no problems!!" because I understood that the terminology of Meditation in Hinduism meant "The flow of Energy towards a Point of concentration" and Meditation or Zen in Japan meant Nirbija Samadhi or Enlightenment.

So he told me that I should think of Hogen and him as two engines on a train. Hogen was the one pushing FROM THE BASE CHAKRA. He was the one pulling FROM THE CROWN CHAKRA.
Hogen was the one looking after the base chakra. Satchidananda was the one looking after the Crown Chakra.
And this was proved to me later in his ashram and indeed everywhere I met him with incredible experiences of the higher planes, of Initiation, of telepathy indeed all the tales of Masters of the past came true when I was with him!!

And when I went on my "Grand Tour" of India I met up "Luckily" with many great Yogis and meditators. And with each one I had a wonderful Spiritual experience.

Sri Yogendra of Bombay had the reputation of not suffering fools gladly. If anyone was disrespectful he used to beat them up and throw them out!!

When he was young they used to put him in darkened rooms so that people could see the Prana, blue, rushing like electricty around his body.

He was 96 years old when I had my Interview with him. All I could do was to sit at his feet and remain quiet whilst he told me of his experiences. Spread out across the Whole Universe. In New York in the Thirties. Healing the children of Millionaires he earned enough to create his Ashram.

For the next day all I could feel was the energy rushing through my body Up and DOWN!! With a great Noise!!

That night, Yogendra told his son. "I can't seem to retain my Prana as well as I should. I think it is time to go!"

That night he died.

Same but different experiences with Hogen, Ramana Maharshi, Sri Sathya Sai Baba, Swami Satchidananda, Father Bede Griffiths and last but not least, Osho.
http://en.wikipedia.org/wiki/Osho

All the stories like the ones above are waiting, eagerly, to be put into a book.

The purpose of Meditation practise is to get you into a state of meditation 24 hours a day. You need ENERGY to do this. You need ENERGY to get you into a state where you can receive more ENERGY!!

As Rumi said. You need to learn how to become a perfect thief!! You need to get quiet enough so that you can steal the energy of the Enlightened.
But the real perfect thief is exemplified in PromeTheus. Like all Enlightened Masters, he steals the fire from heaven and is condemned to have his liver eaten each day by another student thief like an eagle and every night for it to be grown back.

This Fire comes from that Fire. But Fire still remains. - Mandukya Upanishad

To Catch Light yourself. To Become Prometheus.

This is why Energy Enhancement Techniques are needed to Speed up the Meditative Process.

Swami Satchidananda - E GO!! Techniques, like those of Energy Enhancement are also needed.

As Hogen said to me, "Meditate a little every day!"

As Swami Satchidananda said to me, "Meditate regularly for a while and with EnTheosiasm"

As Vivekananda said, "If one person can become Enlightened. If you can recognise that even one person has ever become Enlightened!! Then know. That YOU TOO, can become Enlightened.

IT IS YOUR DESTINY!!"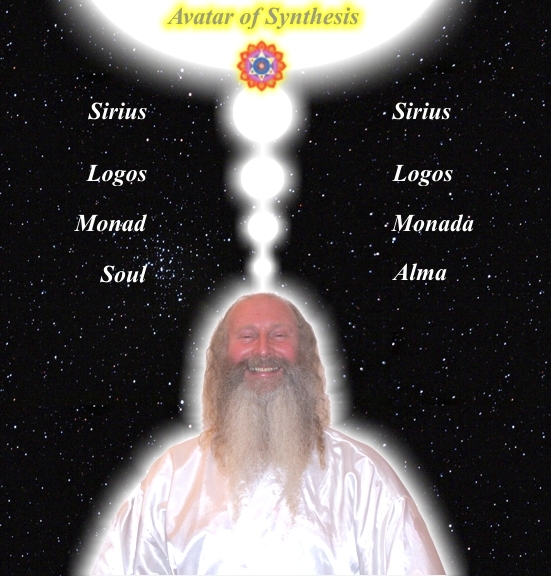 VIDEOS!! CLICK BELOW!!
STREAMING VIDEO OF SATCHIDANAND INTERPRETING THE HEART SUTRA - ALL ENLIGHTENED MASTERS FOR THOUSANDS OF YEARS HAVE LIVED IN THE HIGHEST H
EART, PRAJNA PARAMITA - ALONG THE ANTAHKARANA IN THE CENTER OF THE UNIVERSE IN THE HIGHEST CHAKRAS ABOVE THE HEAD
KUNDALINI TANTRA AND THE TRANSMISSION OF ENERGY FROM MASTER TO DISCIPLE
"Energy is Inexhaustable. Like a fire it is passed from Master to Disciple. It jumps the Gap, the Abyss. It Energises all." - Satchidanand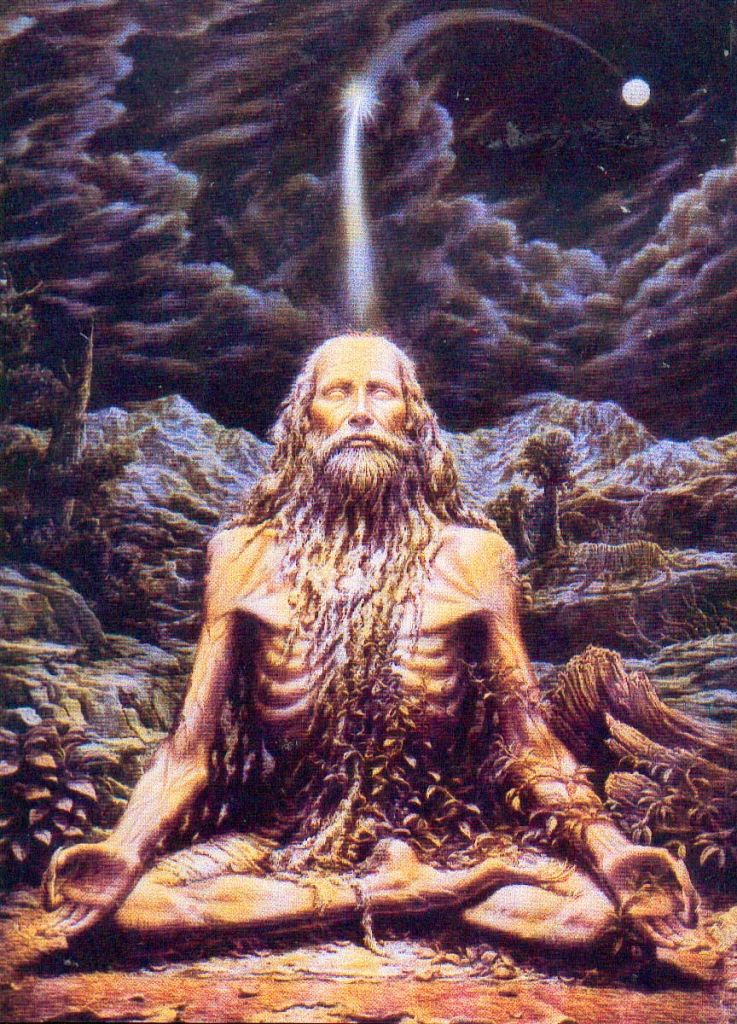 "EASY AND SMOOTH ENERGY ENHANCEMENT PUTS YOU IN CONTACT WITH KUNDALINI ENERGY WHICH SPEEDS UP THE PROCESS OF ENLIGHTENMENT AND INTELLIGENCE"

Masters... and the flowers showered, the energy of existence flows.

Satchi

explained that if we had the power to heal our own blockages, we also had the power to heal the blockages of others. The power to do this comes from an integration of the body, emotions, mind and spirit created through the Core Energy Techniques of Energy Enhancement within the Energy Enhancement Buddhafield.

Satchi explained that the higher levels of Energy which create the Energy Enhancement Buddhafield and the Energy momentum to heal the students and raise their Energy Levels so that they can do likewise came from His connection with his teachers,

Zen Master Hogen

from Japan, Swami Satchidananda from Yogaville in the USA but previously a disciple, a Yogiraj, of Swami Sivananda of Rishikesh.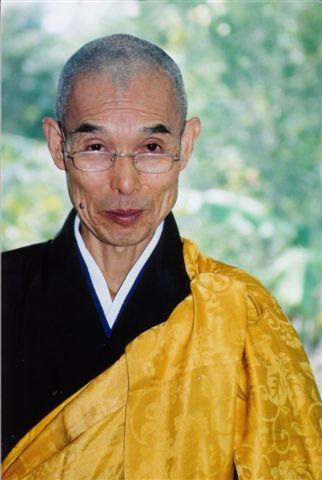 There is a transmission of Energy from Master to Disciple which occurs in silence. The preparation for this is the student's responsibility but the Energy always finds its place. It is the Energy of Initiation, which confirms the student in his enlightenment, but before this Initiation, "you need to be there before you can stay there."

Indeed, many people go searching for Integration and Enlightenment from technique to technique and teacher to teacher whereas a true student can learn anywhere. We need to increase that studentness within ourselves. We need to learn to be a true student. The ability to learn. The ability to ask. The ability to receive.

One lack of respect for the teachings. One negative word, ONE BLOCKAGE, and heaven and earth are set infinitely apart. One negative word can destroy the silence of a moment.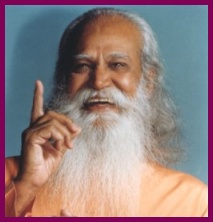 Swami Satchidananda talked of the time when Swami Sivananda died and of the Energy Initiation, which came to him at that time even though he was in Celon and Sivananda was dying in Rishikesh. He felt that some of Sivananda's fire had been given to him at that time.



Each Spiritual Master is a gift from existence, working in his own personal individual way to express his gift, his way, his energy channelled from the universe itself. They are individuals with strong personalities, "Personages!!" unselfishly aiming their lives at the benefit of humanity, the world and the Universe.

Even the intellect gets confused because the intelligent energy of existence, above the intellect, chit shakti, is the guiding force and initiator. Each spiritual master is as different from the others as a rose is different from a lily.

Just smell the perfume. Are they not the flowers of the Universe itself?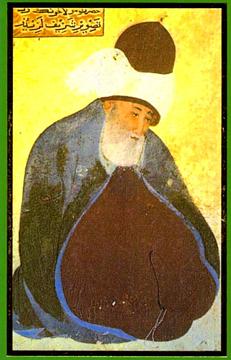 As Jallaluddin Rumi said around 1200AD, "Take what is in my hand!


If you have lost heart in the Path of Love
Flee to me without delay
I am a fortress; invincible - Rumi

Satchi explained that after working with Zen Master Hogen and Swami Satchidananda for many years, these energy initiations had come to him also.

Sri Yogendra of Bombay.




Satchi had the last and his only interview with Sri Yogendra of Bombay. Sri Yogendra died that same night saying that at the age of 96, it was difficult for him to hold in his energy. And this from a man who in his prime they used to put in darkened rooms where people used to go to see the prana, bioenergy, rushing blue over the surface of his body.

In the interview, Satchi said he could only sit at the masters feet and say nothing.

Yogendra glanced at him and he was drawn to sit. Rooted to the spot. Yogendra talked of the time he was in New York, healing the children of millionaires. It was there in the 1930s where he gained the money to build his ashram in Bombay, "They used to appreciate me there and gave me a black stallion to ride around on in Central park."
Satchi heard him say at the end of the interview that the people of England had good hearts, and this from a Master who in his early years had had the reputation of beating up students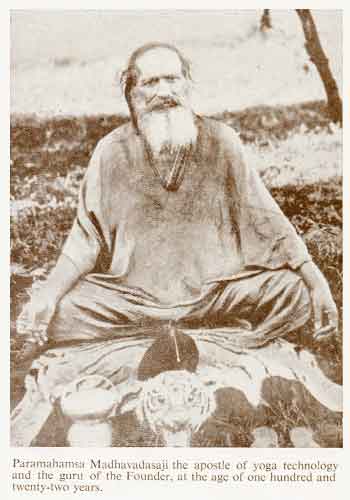 who took liberties, showed a lack of respect!! He knew that by these words Shri Yogendra had judged his heart and found him worthy.

And then afterwards the energy.. Sent to him by Yogendra, which he was given during the interview. WHOOM! WHOOM! Up and Down. Down and Up. From Heaven to Earth and Earth to Heaven. ENERGY!! with great noise for 24 hours!!
Usually gurus are given the energy of Transmission by their Masters and here is the Master of Shri Yogendra, Paramahamsa Madhavadasaji at the age of 122 years.
After that last interview with Shri Yogendra the great Master died the day after. Apparently he was talking to his son, Shri Jayadeva, the present head of the ashram in Bombay, and he said that it was getting difficult for him to hold onto his energy, it was time for him to move on to the other plane, he was going.

OSHO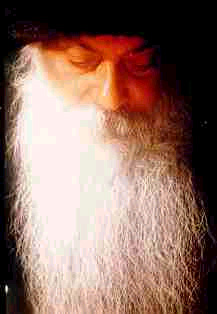 Satchi attended his only and last Satsang with OSHO on January 16th 1990. During the Satsang, Satchi had the experience of seeing Osho's aura. Satchi's mind just stopped, during the satsang when Nivedano hit the drum. As it stopped he saw the physical aura of Osho, Yellow, Black and horrible just one inch away from his skin. I suppose this is my vision of the poison which killed him, Satchi said.

But then the spiritual aura came out, white and filled with light up to 10 feet away from Osho and then Whoof!! It spread out over the whole of the Buddha hall and filled it with white light.
Satchi said he just sat there, tears falling down his face for what seemed forever.

Osho died 2 days later.
Father Bede Griffiths
http://en.wikipedia.org/wiki/Bede_Griffiths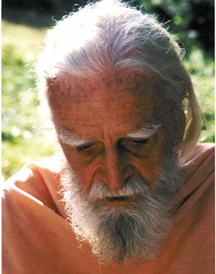 And then at the "Satchidananda" Ashram of the Bendictine Father Bede Griffiths (Swami Dayananda) on the banks of the River Cauvery in Tamil Nadu in Southern India. More energy phenomena. Father Augustine was giving mass and as usual Satchidanand, not a Catholic, with a Ho Hum lack of respect was there.
As Augustine raised the Chalice to heaven, Satchidanand saw a ray of lightning hit the chalice, bounce off and deflect into his heart center. This had the effect of making him burst into tears.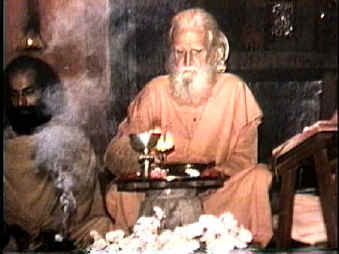 Father Bede, a famous Benedictine monk who wrote many books exemplified the urge of the Benedicines to Ecumenise, to explore the Energies of the Hindu Religion, where he took Sannyas, taught from the Bible Upanishads and the Gita, "its all in the explanation!" had his first heart attack 2 days later at the age of 96 and died 3 months later.
Swami Satchidananda
http://en.wikipedia.org/wiki/Swami_Satchidananda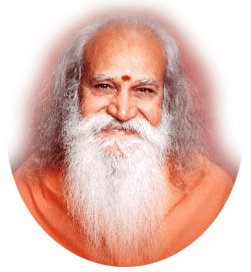 And then 2 days before Satchi's Master, Swami Satchidananda, died at the untimely age of 89, Satchi felt the transmission of Energy from his Master. Filled with white light for 3 days in a row, in the middle of the night for hours, unable to sleep.
Masters get given energy on the death of other Masters. Masters get given and store up energy, the energy of enlightenment, the energy of transmission, the high level atomic energy given by the scepter of Initiation by Sanat Kumara.
They store energy all their lives to do their work and to give to other people all of their lives. Upon their death, that energy needs to pass onto their successors. And that Energy transmission is what helps to create the next generation of Masters.
Swami Satchidananda said the same thing happened to him when his Master, Swami Sivananda Died.
http://en.wikipedia.org/wiki/Sivananda
Satchidananda was in Celon at the time and the Dying Sivananda was in the Himalayas, but the energy still passed to him.


Masters take no heed of which religion they are born into. They become channels for the light despite, or rather because of, the general low energy level of the world and its corruption and mixedness. It is their job to raise the energy of their students and of the world in the few short days before they leave this planet. To leave it a better place than when they came.

As I leave after a couple of days in the company of Devi Dhyani and Satchidanand I look forward to my future training with them Learning Energy Enhancement Levels One, The Connection with Energy!! Energy Enhancement Level Two, The removal of Blockages and Energy Enhancement Level Three, the Mastery of Relationships and the Psychic Sexual Energy Connection, this August. OLYMPIA PANZA 2004

mailto:sol@energyenhancement.org

BECOME AN ENERGY ENHANCEMENT STUDENT.

Fortunately, all you really need to do is become an Energy Enhancement student and follow our student program, either on the Online Course, Video Course, or on Energy Enhancement Courses in the Energy Enhancement Buddhafield with Satchidanand and Devi Dhyani.

Once you have enrolled you will be taught a complete holistic life management system that takes you through all the various and important stages of healing and enlightenment.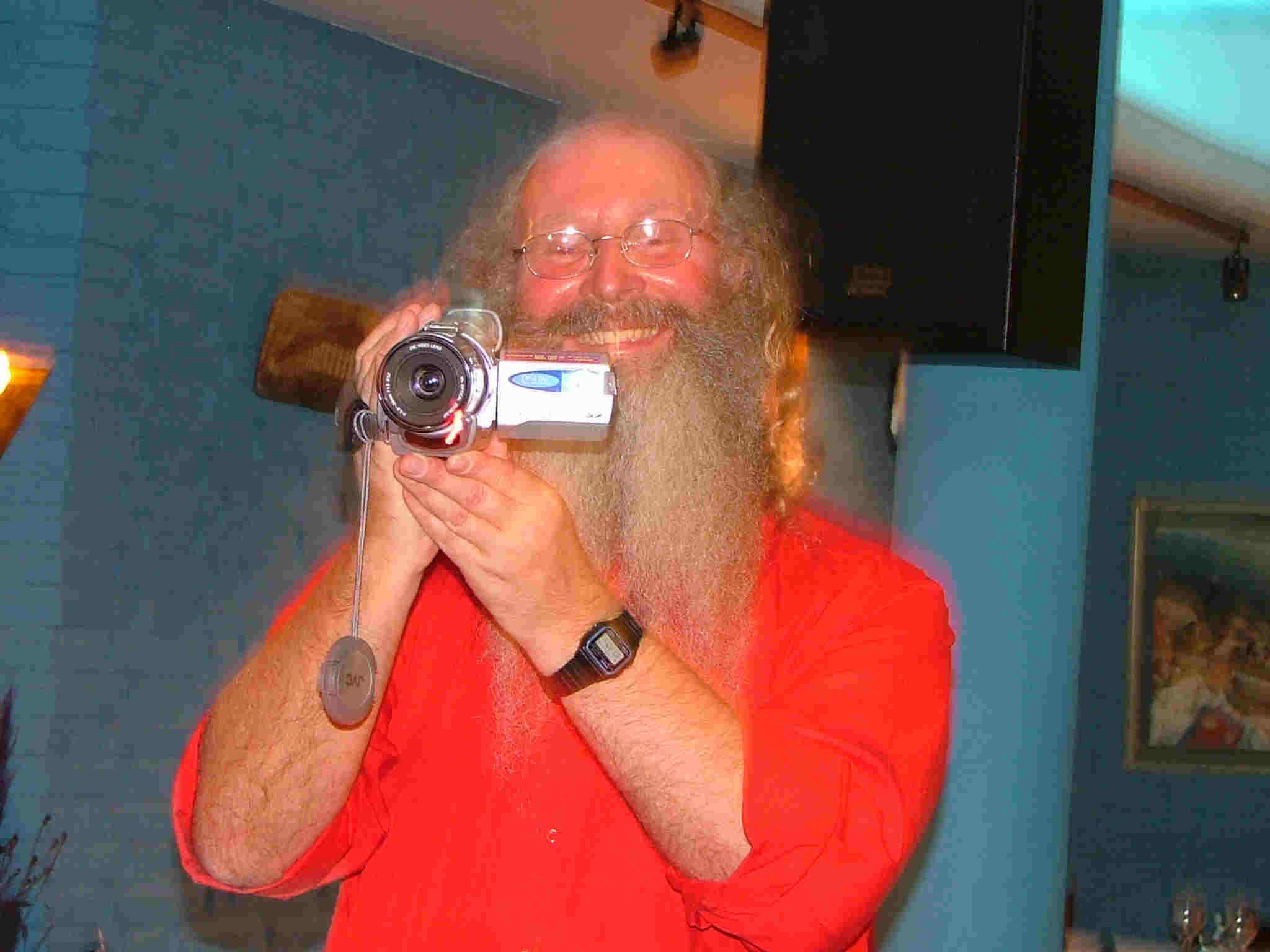 Satchidanand has been practising Yoga, an Ancient preliminary Technique for Energy Enhancement, since he was 16 years old.
ENERGY ENHANCEMENT TRANSMUTES ALL PROBLEMS TO REVEAL CREATIVE INTELLIGENCE!!
---
THE TRUTH IS ONE, THE PATHS ARE MANY
The Energy Enhancement Symbol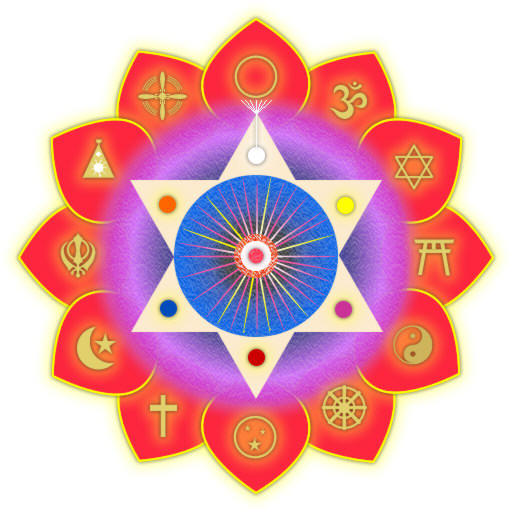 The Energy Enhancement Symbol of the Twelve Petalled Lotus of the Heart Center with One of the Symbols of the Worlds Major Religions in Each One of the Petals.
Inside the symbol is the Hexagram - The Seal of Solomon, with the Seven Chakras describing the Three Initiations on the Path of Enlightenment - Initiation 1. The Opening of the Heart. Solar Plexus to Heart Chakra. Initiation 2. The Mastery of Relationships, Abdomen to Throat Chakra. Initiation 3. Enlightenment, Base to all the Head Chakras which is taught on the Energy Enhancement Course plus many other Initiations.
At the Very Center is the Heart Chakra radiating Peace and Light outwards.. like the Sun...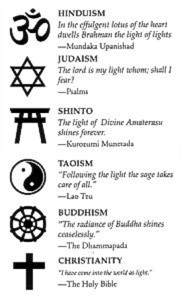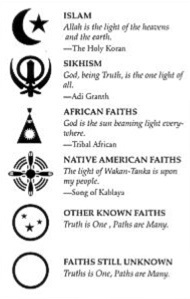 ---
"The day is short and the work is Great and the workers are Lazy. But the reward is Large and our Master urges us to make Haste."
Writings of the Abbod of Halmyrach
SPEED UP THE PROCESS OF ENLIGHTENMENT
Speed Up the Process of Evolution, Intelligence, Emotional Stability, Energy, Kindness, Wisdom and Leadership which many courses profess to teach but which Energy Enhancement has given with both hands to the many and varied students taught by it.
STOP THE PAIN - TRANSMUTE AND DISSOLVE ALL TRAUMA AND NEGATIVE ENERGY
Testimonial From Gary Spaid a Wealth Counselor in Vail Valley, Colorado, USA.
So, what did we get? I can say that practicing the technique of Stage 4 of Level One of Energy Enhancement meditation with Devi and Satchy gave more power to the top down approach of Meditation. I had an experience of the MAGIC!! that I so longed for in my meditation.
Sitting in the flame of Kundalini and seeing my karma burn up was a POWERFUL experience.
COME AND GET THE ENERGY ENHANCEMENT EXPERIENCE!
EMAIL sol@energyenhancement.org for PRICES AND BOOKINGS
http://www.energyenhancement.org/page17.htm
---
THE YOGA SUTRAS OF PATANJALI
This is it!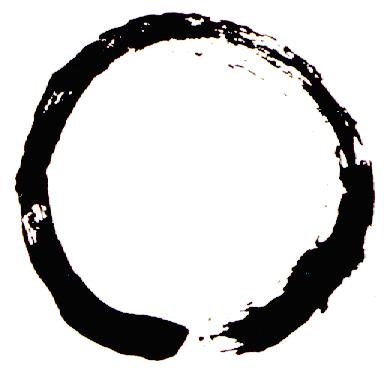 ENERGY ENHANCEMENT
THE CORE ENERGY TECHNIQUES !!
ENERGY ENHANCEMENT, !!! ULTIMATE !!!!!! ANCIENT !!! !!! EFFECTIVE !!!!! SUCCESSFUL !!!


1. Get into Intense alignment with Your Own Kundalini Energy and Immediate Access to the Meditative State.

2. Remove your Energy Blockages with The Circulation of the Energies, the Kundalini Kriyas, Ancient Taoist Energy Circulations which have worked effectively for 5000 years to help all towards ENLIGHTENMENT.

3. The Grounding of all your Negative Energies through Alchemical VITRIOL - Become Incredibly POSITIVE and ENERGETIC!!

4. Alignment with Your Higher Self - INCREASE YOUR IQ, INCREASE YOUR LUCK, ACCESS YOUR HIGHEST ENERGIES!! ACHIEVE WHAT YOU WERE PUT ON THIS PLANET TO DO.

5. Learn how to USE and Increase the LOVE of Your Heart Center to ZAP YOUR NEGATIVE EMOTIONS AND DEVELOP PSYCHIC POWERS TO HEAL YOURSELF AND OTHERS.

6. Overcome ENERGY VAMPIRES - MASTER ENERGY PROTECTION AND MAINTAIN YOUR HIGH ENERGIES!!

7. EXPERIENCE INCREDIBLE RELATIONSHIPS WITH ENERGY ENHANCEMENT - THE CORE ENERGY TECHNIQUES

8. ENERGY ENHANCEMENT Techniques are the source of all Successful spiritual training courses over the last 5000 years. Become a Jedi Master, a Gandalf, a Transmitter of the FORCE a Bringer of the Light!!

GET MORE ENERGY!!!
ENERGY ENHANCEMENT -
!!! ULTIMATE !!!
!!! ANCIENT !!!
!!! EFFECTIVE !!!
!!! SUCCESSFUL !!!

Goto and SIGNUP NOW!!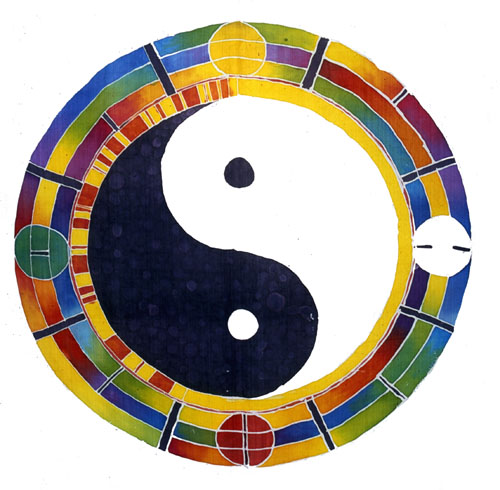 Book 4, Sutra 11
11. BEING BOUND TOGETHER AS CAUSE-EFFECT, THE EFFECTS DISAPPEAR WITH THE DISAPPEARANCE OF CAUSES.
Book 4, Sutra 12
12. PAST AND FUTURE EXIST IN THE PRESENT, BUT THEY ARE NOT EXPERIENCED IN THE PRESENT BECAUSE THEY ARE ON IDFFERENT PLANES.
Book 4, Sutra 13
13. WHETHER MANIFEST OR UNMANIFEST, THE PAST, THE PRESENT AND THE FUTURE ARE OF THE NATURE OF GUNAS: STABILITY, ACTION AND INERTIA.
Book 4, Sutra 14
14. THE ESSENCE OF ANY OBJECT CONSISTS IN THE UNIQUENESS OF THE PROPORTIONS OF THE THREE GUNAS.
Book 4, Sutra 15
15. THE SAME OBJECT IS SEEN IN DIFFERENT WAYS BY DIFFERENT MINDS.
Book 4, Sutra 16
16. AN OBJECT IS NOT DEPENDENT ON ONE MIND.
Book 4, Sutra 17
17. AN OBJECT IS KNOWN OR UNKNOWN DEPENDING ON WHETHER THE MIND IS COLORED BY IT OR NOT.
The first sutra:
BEING BOUND TOGETHER AS CAUSE-EFFECT, THE EFFECTS DISAPPEAR WITH THE DISAPPEARANCE OF CAUSES.
Avidya, ignorance of one's own being, is the basic cause of all the problems of the world. Once avidya, the ignorance of one's own being, disappears, the world also disappears -- not the world of objects, but the world of desires; not the world that is outside you, but the world that you have been constantly projecting from the inside. The world of your dreams, illusions, projections, immediately disappears the moment ignorance disappears within you.
This has to be understood: ignorance is not simply lack of knowledge so you can go on gathering knowledge but ignorance will not disappear that way. You can become very knowledgeable, but still you will remain ignorant. In fact, knowledge functions as a protection for ignorance. Ignorance is not destroyed by knowledge. On the contrary, it is protected by it. The urge to collect knowledge, accumulate knowledge, is nothing but to hide one's own ignorance. The more you know, the more you think that now you are no longer ignorant.
There is a saying in Tibet: Blessed are they who are ignorant, for they are happy in thinking that they know everything.
Trying to know everything is not going to help; it is missing the whole point. Trying to know one's self is enough. If you can know your own being you have known all because you participate with the whole, your nature is of the whole.
You are just like a drop of water. If you know the drop-of water totally, you have known all the oceans, past, present and future. In a single drop of water the whole nature of the ocean is present.
A man who is after knowledge continuously forgets himself and goes on accumulating information. He may come to know much, but still he will remain ignorant. So ignorance is not against knowledge; knowledge is not the antidote for ignorance. Then what is the antidote for ignorance? Yoga says: awareness; not knowledge, but knowing; not focusing yourself outside, but focusing on the very faculty of knowing.
When a child is in the mother's womb, he is completely asleep. The first months in the mother's womb are of deep sleep, what yoga calls sushupti -- sleep without any dreams. Then, by the end of the sixth or seventh month, the child starts a little dreaming. The sleep is disturbed; it is no more absolute. Something happens outside, a noise, and the child's sleep is disturbed. Vibrations reach him, and in his deep sleep a distraction arrives and he starts dreaming. The first ripples of dream arise. Dreamless sleep is the first state of consciousness.
The second state is: sleep plus dream. In the second state sleep remains, but a new faculty starts functioning: the faculty of dreaming. Then, when the child is born a third faculty arises, what we ordinarily call the state of waking. It is not really the state of waking, but a new faculty starts functioning and that faculty is of thought. The child starts thinking.
The first state was dreamless sleep: the second state was sleep plus dreaming; the third state is sleep, plus dreaming, plus thinking, but sleep still remains. Sleep has not been completely broken. You remain asleep in your thinking also. Your thinking is nothing but another way of dreaming; the sleep is not disturbed. These are the ordinary states. Rarely does a man reach higher than this third stage, of thinking. And that is the goal of yoga: to reach to a state of pure awareness, as pure as the first state is. The first state is of pure sleep, and the last state is of pure awakening, pure awareness. Once your awareness is as pure as your deep sleep, you have become a Buddha, you have attained, you have come home.
Patanjali says: samadhi, the ultimate state of awareness, is just like sleep, with one difference. It is as calm and quiet as sleep, as silent, undisturbed as sleep, as integrated and blissful as sleep, with one difference: it is fully alert. These are the points of evolution. Ordinarily, we remain at the third. Deep down sleep continues, on top of it a layer of dreaming, on top of it another layer of thinking -- but the sleep is not broken. And you can observe it; it is not a theory. You can observe the facticity of it.
At any moment you close your eyes, first you will see thoughts, a layer of thinking all around you, thoughts vibrating -- one coming, another going -- a crowd, a traffic. Remain silent for a few seconds, and suddenly you will see that thinking is no longer there but dreaming has started. You are dreaming that you have become the president of a country, or you have found a brick of gold on the road, or you have found a beautiful woman or a man, and suddenly you start projecting; dreams start functioning. If you continue dreaming for a long time, one moment will come when you will fall asleep -- thinking, dreaming, sleep, and from sleep again to dreaming and thinking. This is how your whole life revolves. Real awareness is not known yet, and that real awareness is what Patanjali says will destroy ignorance -- not knowledge, but awareness. We collect knowledge just to befool ourselves and others.
I have heard: In a small school it happened that a school inspector said to the class, "Who knocked down the walls of Jericho?" And one of the pupils, a lad called Billy Green, replied promptly, "Please sir, it was not me." The inspector was amazed at this show of ignorance and brought the matter up in the headmaster's study at the end of the visit. "Do you know," he said, "I asked the class, 'Who knocked. down the walls of Jericho,' and young Billy Green said it was not him!" The headmaster said, "Billy Green? Oh well... I must say that I have always found the lad to be honest and trustworthy, and if he says that it was not him, then it was not him."
The inspector left the school without further comment, but lost no time in reporting the full sequence of events to the Ministry of Education in a written report. In due course, he received the following reply: "Dear sir, Reference: The Walls of Jericho; this is a matter for the Ministry of Works, and your letter has been sent to them for their attention."
But nobody wants to recognize a simple fact, that they don't know. Everybody tries; whatsoever the question, everybody tries the answer. You should catch yourself red-handed many times if you try. Somebody asks something, somebody talks about something you don't know, but you start commenting, advising, saying something or other so that you are not caught ignorant, so nobody thinks that you are ignorant. But the first beginning of awareness starts with the recognition that you are ignorant. Ignorance can be destroyed, but not without recognizing it.
When P. D. Ouspensky, the great disciple of George Gurdjieff, met his Master for the first time, he was already a very famous, well known man in the world. Gurdjieff was unknown, Ouspensky was known very much already. He had already written one of the best books written in this century, TERTIUM ORGANUM. It is really a bold attempt. In fact, in this century no other man has tried such a bold speculation. With courage, Ouspensky has described his book as the third canon of thought: TERTIUM ORGANUM. The first was written by Aristotle; the second was written by Bacon. And he said, "I write the third canon of thought." He said, "The first and the second are nothing before the third. The third existed before the first." It was really a bold attempt, and not just egoistic. The claim was almost true.
When Ouspensky went to Gurdjieff, Gurdjieff looked at him. He could see the knowledgeable man who knew much, who knew that others also knew that he knew much -- the subtle ego. Gurdjieff gave him a paper, a sheet of paper, and told him to go to a room on the side and write down on one side whatsoever he knew, and on the other side whatsoever he did not know. Because the work could start only when he was clear about what he knew and what he did not know. Gurdjieff said, "Remember, whatsoever you write that you know, I will accept, and we will never talk about it again. It is finished; you know. Whatsoever you write that you don't know, we will work on it." And the first thing Gurdjieff said was to know what you know and what you don't know.
Ouspensky went into the room. He started thinking of what he knew for the first time in his life, and he could not write a single thing on the paper. He tried God, self, the world, mind, awareness -- what did he know? For the first time the question was asked authentically. He knew many things about God, and he knew many things about the soul, and he knew many things about awareness, but he did not really know a thing about God. It was all information; it was not his experience. And unless something is your experience how can you say you know it?
You may know about love, but that is not knowledge really. You have to pass through love, you have to pass through the fire of love. You have to burn, you have to survive the challenge, and when you come out of love you are totally different, different from the man who had gone in. Love transforms. Information never transforms you. Information goes on becoming an addition: whatsoever you are, it goes on adding to it. It becomes like a treasure to you but you remain the same. Experience changes you. Real knowledge is not an accumulation, it is a transformation, a mutation -- the old dies and the new is born. It is hard....
Ouspensky tried as hard as possible to find at least a few things, because it was so much against his ego not to write anything. He could not even write, "I know myself." If you have not known the basic entity, yourself, then what else can you know? It was a cold night and he started perspiring. Just a moment before he was shivering with cold. His whole being was at stake. He started feeling dizzy, as if he would fall into a swoon or a fit. Long hours passed, then Gurdjieff knocked at the door and said, "Have you done anything?" And Gurdjieff could see that the man had changed. Just keeping that blank sheet of paper in his hand, sitting there -- it had been a great meditation, a zazen. He gave the empty, blank paper to Gurdjieff and said, "I don't know anything. I am absolutely ignorant. Accept me as your disciple." Gurdjieff said, "You are ready then... to recognize that one is ignorant is the first step towards wisdom."
BEING BOUND TOGETHER AS CAUSE-EFFECT, THE EFFECTS DISAPPEAR WITH THE DISAPPEARANCE OF CAUSES.
Patanjali says that you are immoral, but that is an effect. You are greedy, but that is an effect. You feel anger; that is an effect. Find out the cause. Don't go on fighting with the effects because that is not going to help. You can fight with your greed, and it will appear again from somewhere else. You can fight with your anger; it will be repressed and will explode somewhere again. Effects cannot be destroyed by fighting with effects. That's why yoga is not a system of morality, it is a system of awareness. The real cause has to be found. If you go on cutting and pruning the leaves of a tree it is not going to affect the tree. New leaves will come up. You will have to seek out the roots, the very cause. If you want to destroy the tree you will have to destroy the roots. With the roots destroyed, the tree will disappear. But you can go on cutting the branches; it is not going to destroy the tree. In fact, wherever you cut one branch, three will come up. Prune a tree and it becomes denser and thicker. Cut the roots and the tree disappears.
Yoga says: morality goes on fighting with the effects.
You are greedy, you try to be non-greedy, but what happens? You can be non-greedy only if your greed can be diverted towards non-greed. If somebody says that if you become non-greedy you will go to heaven, and if you remain greedy you will go to hell, now what is he doing? He is giving you a new object for your greed. He is saying, "Become non-greedy; you will attain to paradise and you will be happy there forever and ever." Now, a greedy person will start thinking how to practice non-greed so he can reach to heaven.
You are afraid; fear is there. How to get rid of fear? You can be made more afraid, and so much fear can be created about fear that you start repressing it. But that is not going to make you fearless; you will simply become more afraid. A new fear will arise, the fear of fear.
You are angry. It is simple for you to become angry, and very difficult to resist the temptation. Now something can be done. Why do you become angry? Whenever your ego is hurt, you become angry. Now it can be taught to you that a man who is controlled is respected in society. A man who does not show his anger so easily is thought to be a great man. Then your ego is being enhanced: become more disciplined and controlled, and don't be so easily tempted to become angry. Your ego is not destroyed; rather, it is strengthened. The disease may change its form, name, but the disease will remain. Remember this: yoga is not a system of morality because it doesn't bother about effects. That's why there is no such thing as ten commandments.
People go on teaching each other without knowing the basic cause. And unless the basic cause is known, nothing can be done; the human personality remains the same; maybe a little modified here and there, polished here and there.
I have heard: A Polish man went to the eye hospital for an eye test. Seated in front of the chart, the doctor asked him to read through the lines one at a time. As the man got to the bottom line which read: C S V E N C J W, he hesitated. The doctor said, "Don't look so worried. If you can't read it, just try your best." The Polish man said, "Read it? I know the fellow personally!"
It is so hard to accept that you don't know, that you don't know why you are egoistic. You don't know why you get so easily angry. You don't know why greed is there. You don't know why lust is there, why fear is there. Without knowing the cause, you start fighting with the effects. You assume that you know. Many people come to me and they say, "Somehow, we would like to get rid of anger." I ask them, "Do you know the cause?" They shrug their shoulders. They say, "Just, anger is there, and I get very easily angry and it disturbs me, disturbs my relationship, makes me more tense, creates anxiety, repentance, guilt." But these are all effects.
Why, in the first place, does anger arise? -- nobody asks. And this is the beauty of it: if you ask about the cause, if you enquire about the cause, you will be surprised to find out that the cause is one. There are millions of effects but the cause is one, the root is one. Anger, greed, ego, lust, fear, hatred, jealousy, envy, violence: whatsoever the effect, the cause is one. And the cause is: that you are not aware enough. You can control anger, but that will not help you. It will be just controlling the disease within you, holding it in. It will not make you healthy. It may even make you more unhealthy. You can see -- a person who gets easily angry is never very dangerous. You can be certain that he will never commit any murder. He will never accumulate enough anger to become a murderer. Every day he catharts. Easily, with any provocation, he gets angry. That means that his steam no longer accumulates in him. He has a leaking system. Whenever there is too much steam, he lets it go. A man who is very much controlled is a dangerous man. He goes on holding in steam; his energies become pent-up, dammed. One day or other the energies will prove more than his control. Then he will explode, then he will do something really grave. A man who easily gets angry, easily cools also.
I have heard: "I'm sorry sir," said the clerk, "but I'm giving in my notice."
"But why?" asked his boss in surprise.
"Well sir, to tell you the truth, I can't stand your foul temper."
"Oh, come now," pleaded the boss. "I know I can be a bit grumpy at times, but you must admit that no sooner is my temper on than it is off."
"That's true sir, but also, as soon as it is off, it is on again."
But this type of man can never be a murderer. He never accumulates that much steam. People who simply get emotional are good people. They may not be very controlled, they can cry and weep and laugh, but they are good people. To be with them is better than to be with a religious man -- moralistic, puritan, very collected, controlled. He's dangerous.
Just a few days ago a young man had been in Teertha's encounter group. He had taken training for many years in aikido. Now aikido, judo, karate, and all methods of ju-jitsu are disciplines of control. You have to control yourself so much that a person becomes almost a statue, so controlled you cannot provoke him. And this man took part in the encounter group.
Now, the philosophy of an encounter group is totally different. It is to bring out whatsoever is inside you. Never accumulate it. Cathart, let it go, act it out. Encounter and aikido are totally diametrically opposite things. Aikido says: control -- because the training of aikido is the training for a warrior. All the Japanese trainings are to make you a great warrior, and certainly they have developed methods which are tremendously dangerous. But they were meant to be so because the Japanese are very small people. Their height is very small, and they had to fight with people who were bigger than them. They had to create devices in which they could prove themselves stronger than the bigger people, stronger people, and they really found devices. The one device is to control every energy in you. It becomes a pooled-up thing. So the Japanese, the Chinese, they have lived with much control, discipline. They are dangerous. Once they attack you they will not leave you alive. Ordinarily, they will not attack you, but once they attack you, you can be certain that they will kill you.
Now this man who had been deeply in aikido was in the encounter group, and Teertha must have been insisting for him to bring things out, and he would not. His whole training -- he told me later on -- "My whole training is to remain controlled." Now one girl participant in the group started hitting him. She was bringing her anger out, and he remained like a statue because his whole training is to not act out. He remained like a Buddha; not actually a Buddha, because a Buddha remains alert, not controlled. On the surface, both may look the same. A man who is controlled and a man who is aware may look the same, but deep inside they are totally different. Their energy is qualitatively different.
He became more and more angry inside, and also more and more controlled because his whole training was at stake. Then he threw a pillow at the girl, and even a pillow thrown by a man of aikido can be dangerous. He can hit you at such a delicate point, with such force, that even death can occur with a pillow. That is the whole training -- one takes years -- a small hit, but at the very delicate points.
The Japanese have worked out where to hit very slightly, and the person is gone. Just with a single finger they can defeat the enemy. They have found the delicate points to hit, and how to hit, and when to hit.
But then, he himself became afraid, afraid that he could kill the girl. He became so afraid that he escaped from the group and he came to me and complained. He said, "This type of group should not be allowed in the ashram. Someday, somebody may murder somebody." He's right, because the murderer in him is there. His fear is right; it is right about himself. He can be a murderer. In fact, trainings like that are trainings to make you a murderer of man, to make you a warrior.
Remember, if you control anger, greed, and things like that, they go on accumulating in the basement of your being -- and you are sitting on a volcano. Yoga has nothing to do with repression. The belief of yoga is in awareness.
BEING BOUND TOGETHER AS CAUSE-EFFECT, THE EFFECTS DISAPPEAR WITH THE DISAPPEARANCE OF CAUSES.
Find out the cause, and the cause is one. And things become simple, because you are not to fight with so many effects. You simply cut one root, the main root, and a whole tree of a thousand and one branches simply disappears, withers away. Become more aware.
Out of sleep arises the dream state; dreams start floating. Have you seen, sometimes in a dream you dream that you are awake? Exactly the same is happening: in thinking, you think you are awake. As in a dream you can dream you are awake, in thinking you can think you are awake -- but you are not. Real awakening happens only when all thoughts have disappeared -- there is no cloud inside you, not a single thought floating, just pure you. It is just a purity, a clarity of perception; just a vision with no object in your vision, the whole sky empty. If you look at anything, no word arises in you. You see a rose flower: not even this much arises in you, that "This is a beautiful flower." You simply see the rose there, you here, and between you two, no verbalization. In that silence, for the first time you know what being aware is, what is this state of wakefulness -- and that cuts the root. Now try it in many ways.
One way is: when you get angry try to be aware. Suddenly, you will see that either you can be angry or you can be aware; you cannot be both together. When sexuality arises try to be aware. Suddenly, you will see that either you can be aware or you can be sexual; you cannot be both together. That will help you to see the fact: that awareness is the antidote, not control. If you become more and more aware, energy starts moving in a totally different dimension. The same energy that was moving in anger, in greed, in sex, is freed, starts moving like a pillar of light inside you. And that awareness is the highest state of human evolution. A man becomes a God when he is aware. Unless you attain to that, your life has been a wastage. We live as if we are drunk.
Let me tell you a few anecdotes.
After a wild night in Old Mexico, the tourist woke up with a raging hangover and only a dim memory of the night before. Beside him in the bed lay a filthy, ugly, wrinkled and toothless hag. Retching with disgust, he ran to the bathroom, where he bumped into a pretty, young Mexican girl. "Hey, was I drunk last night?" he asked her. "I think you must have been," came the reply. "Otherwise you would not have married my mother."
Whatsoever you have done up to now, one day, suddenly you will see that all has gone wrong. Whosoever you are married to, whatsoever your life has been motivated by up to now, whatsoever your desire has been up to now, one day you will become aware and see that it has always been as if you have been drunk.
John Smith was a notorious tippler. One night, after an evening on the town, he was taking a short-cut home through a cemetery when he tripped over a gravestone and fell flat on his face. He did not regain consciousness until the next morning, and the first thing he saw when he opened his eyes was the gravestone above his head. Now, John Smith is a common name, and the grave he was lying on happened to belong to another man with the same name. As the words 'Sacred to the Memory of John Smith' came into focus, he muttered to himself, "Well, that's me alright, but I don't remember a damned thing about the funeral!"
When a person starts meditating, he is coming out of a long drunkenness of many lives. For the first time, one cannot even believe how one has lived up to now. It seems like a nightmare -- horrible. That's why people don't even try to be aware, because the first glimpse of awareness is going to scatter, to destroy their whole life that they had been thinking had any meaning up to now. Their whole life is going to become meaningless, insignificant. The fear of awareness is the fear that it may prove your whole life wrong. That's why only very courageous people try to meditate, try to become aware. Otherwise, people just go on moving in the same vicious circle of the same desires, and the same dreams, and the same thoughts; and they come again and again back to life, and again die -- from the cradle to the grave....
Just start thinking a little, contemplate about what you have been doing: repeating a few unconscious desires, repeating something which never gives you any blissfulness, which always frustrates you. Still you go on as if you are hypnotized. In fact, that's what yoga says: that we are in a deep hypnosis. Nobody else has hypnotized us, we are hypnotized by our own minds; but we live in a hypnosis.
I have heard: As the drunk staggered homeward, he was wracking his brains for a means of concealing his condition from his wife. Finally he thought of a bright idea: he could go in and pick up a book. "After all," he thought, "who ever heard of a drunk reading a book?" Putting his plan into action, he let himself into his house, walked straight into the lounge and sat down. A minute later, his wife came stamping down the stairs and peered round the door. "What do you think you're doing?" she asked. "Just reading, dear," replied the drunk. "You're blind drunk again, you alcoholic idiot," ranted his wife. "Now close that suitcase and come to bed."
Whatsoever you are doing in your unconscious state, whatsoever it is, I say unconditionally, is going to be idiotic. You also feel that sometimes, but again and again you drop the subject. You don't remember it for too long because that seems to be too much of a risk.
You love a woman: if you became aware, the love might disappear because your love might be just a hypnosis, as it is ordinarily. You are ambitious, you are trying to reach to the capital to become a president or a prime minister: now you will be afraid of becoming aware, because if you become aware suddenly the whole thing will look stupid, and you have staked your whole life for it.
Just the other day I saw a picture of Senator Humphrey crying, because he had been trying for his whole life to become the President of America, and this was his last chance, and there seemed to be no possibility. So, standing before his admirers he started weeping. Tears came to his eyes and he said, "Now I am old, and this seems to be my last chance; I will never be standing again for President." Crying like a small child... your politicians are just small children playing and fighting with each other.
If you become aware, you may suddenly see the whole nonsense of your efforts. You may stop, and that 'somewhere' deep inside you is always felt. You are after money....
Once it happened: A very rich man used to come to listen to me. Suddenly he stopped. After many months I suddenly met him on a morning walk. I asked him, "Where have you been? You have disappeared suddenly?" He said, "Not suddenly; but I became, by and by, afraid. I will come to listen to you, but now is not the time. I am young, and listening to you, by and by, I was getting less and less ambitious. Now that will be dangerous. I have to attain my ambitions first. In my later years, when I have become old, then I will meditate, but this is not for me now. First I had come to you just out of curiosity, but by and by, I was getting caught in it. I stopped myself. It was difficult to stop, but I am a man of willpower.
You cannot become aware because you have many investments in your foolishness, in your ignorance, in your unawareness. In this sleep, in this slumber, you have invested your life, and many things. Now, the first ray of awareness, and you will feel that your whole life has been a wastage. You are still not courageous. That's why people go on changing effects, because then there is no danger. And they never touch the root.
Once it happened: I was travelling with Mulla Nasrudin. Suddenly he became aware that he had lost his ticket. He looked in all his pockets: in the coat, in the shirt, in the pants -- but I was watching. He was not looking in one of his pockets. So I told him, "You are looking in every pocket, in the suitcase, in the bag and everything. Why don't you look in this pocket?" He said, "I am afraid. If the ticket is not there I will drop dead. I am leaving it so that the hope remains that if it is not anywhere, at least that pocket is still there; maybe it is there? If I look into it and it is not there, I will drop dead."
You know where to look, but still you are afraid. Then you go on looking in other places just to remain occupied. You go on looking in money, in power, in prestige, in this and that, but never inside you, never in your inner being. You are afraid; it seems that if you look there and nothing is found you will drop dead. But those who have looked there have always found. Not a single exception has ever happened of one who has gone within and has not found the treasure. This is one of the most universal facts. Even scientific facts are not so universal; this fact is without any exception. Whenever, in any country, in any century, any woman or any man have looked into themselves, they have found the treasure. But one has to look, and for that a great daring is needed. You have arranged your world outside of yourself. Your love, your power, your money, your fame, your name: all are outside you. One who wants to go in will have to leave these things, will have to close his eyes; and one clings to the very end.
Life goes on frustrating you; that's a blessing. Life goes on frustrating you again and again. Life is saying, "Go within." All frustrations are simply indications that you are looking in a wrong direction. Fulfillment is possible only in a right direction. Life frustrates you because life is a tremendous blessing. If you are satisfied outside you will be lost forever; then you will never look within. But in spite of all the frustrations you go on hoping.
I have heard about a man: "Why did you quit your last job?" "Well, the boss said I was sacked, but I did not take any notice. He was always saying that. So I went in the next day and all my things had been cleared out of my office. Then I went in the day after and my name plate had been taken off the door, and the following day I found someone else sitting in my chair. 'This is too much!' I thought to myself; so I resigned."
But even that is not too much to you. Every day you are sacked, every day you are fired, every day you are frustrated, every moment. Whatsoever arrangements you make are destroyed every moment, whatsoever you propose is disposed. All your hopes simply prove hopeless, and all your dreams turn into dust and leave a very bitter taste in the mouth. You feel continuously nauseous, but still you go on clinging: some day, maybe, from somewhere, your dreams may be fulfilled. This is how you go on hanging on to the very illusory world of your projections. Unless you become alert and see the hopelessness of your hopes, unless you drop all hoping you will not turn in, and you will not be able to destroy the cause.
PAST AND FUTURE EXIST IN THE PRESENT, BUT THEY ARE NOT EXPERIENCED IN THE PRESENT BECAUSE THEY ARE ON DIFFERENT PLANES.
Yoga believes in eternity, not in time. Yoga says: all always is -- the past is still there, hidden in the present, and the future is also there, hidden in the present -- because the past cannot simply disappear and the future cannot simply appear out of nothingness. Past, present, future, all are here-now. For us they are divided because we cannot see the totality. We have very small slits of eyes, senses, to look at reality. We divide.
If our consciousness is pure and there is no cloud in it, we will see eternity as it is. There will be no past and there will be no future. There will only be this moment, eternally this moment.
A great Zen Master, Bokuju, was dying, and his disciples gathered. The chief disciple asked, "Master, you are leaving us. People will ask us what your message was, after you are gone. Though you have been teaching us always and always, you have taught so many things, and we are ignorant people; it will be difficult for us to condense your message. So please, before you leave, give your very essence just in a single sentence." Bokuju opened his eyes and said loudly, "This is it!" closed his eyes and died. Now after him, for centuries, people have been asking what he meant: This is it? He had said everything.
This... is... it...
He had given the whole message: this moment is all there is. This moment -- the whole past, the whole present, the whole future, is involved in this moment. But you cannot see it in its totality because your mind is so clouded, so dusty with thought, dream, sleep; so much hypnosis, desire, motive. You cannot see. You are not total, your vision is not total. "Once the vision is total," Patanjali says, "past and future exist in the present, but they are not experienced in the present because they are on different planes." The past has moved on a different plane. It has become superconscious you cannot know your future. You are closed in your small consciousness, very fragmentary. You are just like the tip of an iceberg: much is hidden deep, just beneath you, and much is hidden just above you. Just below, and above, and the whole reality surrounds you, but you are clinging to a very small consciousness. Make this consciousness greater and bigger.
That's what meditation is all about -- how to make your consciousness bigger, how to make your consciousness infinite. You will only be able to know that much reality; in the same proportion will you be able to know the reality as you have consciousness. If you have infinite consciousness you will know the infinite; if you have momentary consciousness you will know the moment. On your consciousness depends everything.
WHETHER MANIFEST OR UNMANIFEST, THE PAST, THE PRESENT, AND THE FUTURE ARE OF THE NATURE OF THE THREE GUNAS: STABILITY, ACTION AND INERTIA.
We have talked in the past about the three gunas: sattva means stability, rajas means action, and tamas means inertia. Patanjali now joins past, present, and future with the three gunas. For Patanjali, everything in life and existence is somehow joined with the three gunas, the three attributes of existence. That is Patanjali's trinity. Everything consists of three things. Stability; the past is stability. That's why you cannot change your past; it has become almost stable. Now you cannot change it. There is no way to change it. It has become permanent. The present is action, rajas. The present is a continuous process, movement. Present is dynamic and future is inertia. It is still in the seed, fast asleep. In the seed the tree is asleep, is in inertia.
The future is the potential, the past is the actual, and the present is the movement of the potential towards the actual. The past is that which has happened, the future is that which is going to happen, and the present is the passage between the two. Present is the passage of the future to become past, for the seed to become the tree.
THE ESSENCE OF ANY OBJECT CONSISTS IN THE UNIQUENESS OF THE PROPORTIONS OF THE THREE GUNAS.
Now physicists say that the electron, neutron, and proton are the basic elements, and everything is made of these. Everything is made of these three: the positive, the neutral and the negative. That is exactly the meaning of sattva, rajas, and tamas: the positive, the neutral, and the negative -- and everything is made of these three. Just the proportions differ, otherwise these are the basic elements that the whole existence consists of.
THE SAME OBJECT IS SEEN IN DIFFERENT WAYS BY DIFFERENT MINDS... but a different mind will see the same object in a different way.
For example, a woodcutter comes into the garden -- he will not look at the flowers, he will not look at the greenery; he will be looking at the wood and the possibilities for the wood -- which tree can become a beautiful table, which tree can become a door. For him, trees exist only as material for furniture. Potential furniture, that's what he will see. And if there comes a painter he will not think of furniture at all. Not even for a single moment will furniture enter into his consciousness. He will think of colors: the green, the red, the white, and thousands of colors all around. He will think of painting, of bringing these colors to canvas. If a poet comes he will not think of painting, he will think of something else. A philosopher comes and he will think still of something else. It depends on the mind. The object is always seen through the mind; the mind colors it.
Let me tell you a few anecdotes.
The tramp happened to call at the house of a temperance man. "I want to ask you a question," said the man to the tramp. "Do you ever take alcoholic drinks?" "Before I answer," said the tramp, "I want to know whether it is put as an inquiry or as an invitation."
It depends... the answer will depend on the question. The tramp is trying to be safe as to whether it is an invitation or an inquiry. His 'yes' and 'no' is going to be dependent on what it is. When you see a certain thing, you don't see the thing as such.
Immanuel Kant has said that a thing in itself cannot be known, and he is right in a way. He is right because whenever you know a thing, your mind, your prejudice, your greed, your concept, your culture, your religion, are all there looking at the thing. But Immanuel Kant is not absolutely true because there is a way to look at a thing without the mind. But he was not aware of meditation at all.
That's the difference between Western philosophy and Eastern philosophy. The Western philosophy goes on thinking through the mind, and the whole effort in the East is how to drop the mind and then see things, because then things appear in their own light, in their intrinsic qualities. Then you don't project anything.
He was the laziest man in the entire town. Unfortunately, he had a bad accident: he fell off his couch at home. A doctor examined him and said, "I'm afraid I have some rather bad news for you, sir. You will never be able to work-again." "Thank you doctor," said the lazy one. "Now what is the bad news?"
For a lazy man it is not bad news that he will never be able to work again in his life. This is good news. It depends on your interpretation. And always remember, all interpretation is false because it falsifies reality.
The man lay on the psychiatrist's couch in a state of nervous tension. "I keep having this recurring, horrible nightmare," he told the psychiatrist. "In it I see my mother-in-law chasing me with a man-eating alligator on a leash. It is really frightening. I see the yellow eyes, the dry scaly skin, the yellow, decaying and razorsharp teeth, and smell foetid heavy breath."
"It sounds pretty nasty," agreed the psychiatrist understandingly.
"That's nothing, doctor," continued the man. "Wait till I tell you about the alligator!"
Your mind is continuously projecting something. The reality functions as a screen and you go on working as a projector. A man who is learning how to be aware will learn how to drop his projections and look at facts as they are. Don't bring your mind in, otherwise you will never be able to know reality. You will remain closed in your own interpretations.
THE SAME OBJECT IS SEEN IN DIFFERENT WAYS BY DIFFERENT MINDS. AN OBJECT IS NOT DEPENDENT ON ONE MIND.
But still, Patanjali is not saying the same things as Bishop Berkeley. Berkeley says that things are absolutely dependent on mind. He says that when you go out of your room everything in the room disappears. If there is nobody to see, how can things exist? And, in a way, it is difficult to disprove him because he says, "When you come back into the room again, things appear. When you go out, they disappear because a mind is needed to interpret them." Berkeley is saying that things are nothing but interpretations. So when you go out, of course your interpretation goes with you and there is no thing left in the room. It is very difficult to prove that he is wrong, because if you come back into the room to prove, you have come back, so things have appeared. But people have tried. One man tried to find a few things which even Bishop Berkeley would be forced to believe.
You are sitting in a train and the train is moving, and you are not looking at the wheels, but still they are, because the train is moving. Nobody may be looking at the wheels, but you cannot deny that they are, otherwise you would not reach from one station to another. And all the passengers are inside the train but nobody is looking at the wheels, but wheels are. Of course, he was also worried about things because if all things disappear, then how will they come back again? Finally he decided that they exist in the mind of God, so even when you are not there God is looking at your furniture. That's why it remains; otherwise it would disappear.
Berkeley's philosophy is very logical in a way. He believes in the mind, and he does not believe in matter. He says matter exists just as things exist in your dreams. In your dream you see a palace; it exists there, as real as anything you have ever seen. By the morning, when you open your eyes, it is gone. But when you dream it again it is again there. He's a perfect mayawadin, a perfect believer in illusion, that the world is illusory.
But Patanjali is very scientific. He says that the thing is not your interpretation, though whatsoever you think about the thing is your interpretation. The thing in itself exists. When nobody comes into the garden -- the carpenter, the woodcutter, the painter, the poet, the philosopher; nobody comes into the garden -- still flowers flower, but without any interpretation. Nobody says they are beautiful, so they are not beautiful, they are not ugly. Nobody says they are white or red, so they are not red or white, but still they are.
Things exist in themselves, but we can know things in themselves only when we have dropped our minds. Otherwise, our minds go on playing tricks. We go on seeing things which we desire. We see only that which we want to see. It happens every day here: I talk to you; you listen to that which you want to listen to. You choose that which helps you. Your own mind is strengthened by it. If I say something which goes against you, there is every possibility you will not listen to it. Or, even if you listen to it, you will interpret it in such a way that it does not create any irritation in your mind, that it is absorbed, that you make it a part of your mind. Whatsoever you hear has to be your interpretation, because you listen from the mind.
Patanjali says: right listening means listening without the mind, right seeing means seeing without the mind; you are simply aware.
AN OBJECT IS KNOWN OR UNKNOWN DEPENDING ON WHETHER THE MIND IS COLORED BY IT OR NOT.
Now, one thing more: when you look at an object, your mind colors the object and the object colors your mind. That's how things are known or unknown. When you look at a flower you say, "Beautiful." You have projected something on the flower. The flower is also projecting itself onto your mind: its color, its form. Your mind gets in tune with the form and the color of the flower; your mind gets colored by the flower. That's the only way to know a thing. If you are not colored by the flower, the flower may be there but you have not known it.
Have you watched? -- you are in the market-place and somebody says, "Your house is on fire!" You start running, you pass by many people. Somebody says, "Hello, where are you going?" but you don't listen. On another day, at another time, you would have listened, but now your house is on fire. Your mind is totally directed towards your house. Now your attention is not here. You are not getting colored. You may pass a beautiful flower, but you will not say 'beautiful', you will not even recognize that the flower is there -- impossible.
I have heard of one man, a very great philosopher; his name was Ishwar Chandra Vidyasagar. The Governor General was going to give him an award for his services, his learning, his scholarship, but he was a very poor man. He lived in Calcutta, a poor Bengali, and his clothes were not such that he should go wearing those clothes when the award was to be given to him. So the friends came and they said, "Don't be worried, we have ordered beautiful clothes for you." But he said, "I have never used anything more costly than these clothes. Just to take an award, should I change my whole way of life?" But the friends convinced him and he became ready. The same evening he was coming home from the market, just walking behind a Mohammedan who was walking with great dignity -- very slow, with grace -- a very beautiful man. And then a servant came running to that Mohammedan and said, "Sir, your house is on fire," but the Mohammedan continued the same way. The servant said, "Have you heard me or not? Your house is on fire! Everything is burning!" The Mohammedan said, "I have heard you, but just because the house is on fire I cannot change my way of walking. And even if I run, I cannot save the house, so what is the point?"
Ishwar Chandra listened to this dialogue between the servant and the master. He could not believe his eyes, he could not believe his ears: "What is this man saying?" And then he remembered: "I am just changing my clothes and going in borrowed clothes just to receive an award?" He dropped the idea. The next day he appeared in his ordinary poor clothes. The Governor General asked, the friends asked; he related the story.
Now, this Mohammedan had a certain awareness, a certain awareness which cannot be clouded by anything, a certain wakefulness which is not easily disturbed. Ordinarily, everything colors you and you color everything. When this coloring stops, this reciprocal coloring stops, things start appearing in their true being. Then you come to see reality as it is. Then you come to know, 'This is It'. Then you come to know that which is.
These sutras are just indicators that unless a state of no-mind is achieved, ignorance cannot be destroyed. Awareness is against ignorance, knowledge is not against ignorance. So don't become parrots, and don't rely only on memorizing. Don't cram; try to see. Become more capable of seeing things as they are. The Vedas, the Upanishads, The Koran, the Bible, cannot help much. You can become great learned scholars, but you will remain, deep down, just fools. And when ignorance is decorated by knowledge then one clings to it. One does not want to destroy it. In fact, ego feels very happy.
You will have to choose. If you choose the ego, you will remain ignorant. If you want awareness, you will have to become aware of the tricks the ego goes on playing with you.
This morning, contemplate what you know and what you don't know, and don't be easily satisfied. Go as deep as possible into what you know and what you don't know. If you can decide that this you know and this you don't know, you have taken a great step. And that step is the most significant step a man can ever take because then the pilgrimage starts, the pilgrimage towards reality. If you go on believing that you know many things, and you don't know them, you are deceiving yourself and you will remain hypnotized by your knowledge. You will waste your whole life in drunkenness. Ordinarily, people live just like they are deeply asleep, walking in their sleep, doing things in their sleep, somnambulists.
Gurdjieff took Ouspensky and his thirty disciples to a very faraway place, and he told his thirty disciples to be absolutely silent for three months. He told them to be so silent that they should not communicate even through eyes or gestures. And thirty persons were to remain in a small bungalow as if there were not thirty people, but as if each one was living alone. After a few days a few people left, because it was too much, impossible. And Gurdjieff was a hard task-master. If he saw somebody smiling at somebody else, immediately he was expelled because he had communicated; the silence was broken. He said, "Live in this house as if you are alone. There are twenty-nine other people, but you are not concerned with them -- just as if they are not." By the time the three months ended only three persons were left; twenty-seven had left. Ouspensky was one of those three persons. Those three persons became so silent that Gurdjieff took them outside the bungalow into the town, moved them in the market-place, and Ouspensky writes in his diary, "For the first time I could see that the whole of humanity is walking in sleep. People are talking in their sleep. Shopkeepers are selling things, customers are purchasing things, great crowds are going here and there, and I could see that moment that everybody is fast asleep; nobody is aware." He said, "We felt so uncomfortable in that mad place that we asked Gurdjieff to take us back to the bungalow. But he said, 'That bungalow was just an experiment to show you the reality of humanity, and you also have lived the same way. Because now you are silent you can see that people are just drunk, unconscious; not living really, just moving not knowing why, not knowing for what.'"
Watch yourself, meditate over it, and see whether you are living in sleep. If you are living in sleep, then come out of it.
Meditation is nothing but an effort to gather together the small consciousness that you have, to gather together, to crystallize it, to make all sorts of efforts to increase it more and more, and to decrease unconsciousness. By and by, consciousness becomes higher and higher: less and less dreamy; less and less thoughts come to you, and there are more and more gaps of silence. Through those gaps, windows will open to the divine. One day, when you have become really capable and you can say that, "I can exist for a few minutes without any thought or dream interfering with me," for the first time you will know. The purpose is fulfilled.
From deep sleep you have come to deep awareness. When deep sleep and deep awareness meet, the circle is complete.
That's what samadhi is. Patanjali calls it kaivalya -- pure consciousness, alone; so pure, so alone that nothing else exists. Only in this aloneness does one become blissful. Only in this aloneness, one comes to know what truth is. Truth is your being. It is there but you are asleep. Awake.
Next: Chapter 6, Without any choice of your own: First Question
Energy Enhancement Enlightened Texts Yoga Yoga Sutras of Patanjali
Energy Enhancement Enlightened Texts
Next: Chapter 3, Flight From The Shadow
Energy Enhancement Enlightened Texts Zen
COME AND GET EXPERIENCED!
EMAIL sol@energyenhancement.org for PRICES AND BOOKINGS