DON'T MISS IT!!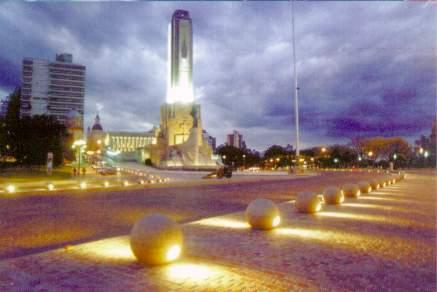 THIS NEXT CLICK HERE!! ENERGY ENHANCEMENT COURSE IN ARGENTINA STARTING JANUARY 5TH 2009, FOR FOUR WEEKS AT AN INCREDIBLE PRICE!! Get it now!!
email sol@energyenhancement.org for details
ENERGY ENHANCEMENT EASILY REMOVES ENERGY BLOCKAGES
EMAIL sol@energyenhancement.org
THE MOST ADVANCED AND PRODUCTIVE MEDITATION COURSE IN THE WORLD AS SAID IN THE TESTIMONIALS OF OUR PAST STUDENTS!!!
TEACHING IN EASY STEPS...
WEEK ONE LEVEL ONE - THE GAINING OF ENERGY
MEDITATION, SHAKTIPAT, ENERGY CIRCULATION, THE KUNDALINI KRIYAS, THE FIVE ELEMENTAL PATHS OF THE CHI OF CHINESE ALCHEMICAL TAOISM, THE GROUNDING OF NEGATIVE ENERGIES, ACCESS TO KUNDALINI ENERGY, CHECK OUT FOOD, REMOVE ENERGY BLOCKAGES, STRONG PSYCHIC PROTECTION, LEARN THE MERKABA, PYRAMID PROTECTION, POWER TOWER PROTECTION, THE BUDDHAFIELD, CREATE THE ANTAHKARANA, SOUL FUSION, MONADIC INFUSION, LOGOS INFUSION, SIRIAN INFUSION, THE AVATAR OF SYNTHESIS!!!
EMAIL sol@energyenhancement.org
DON'T MISS IT!!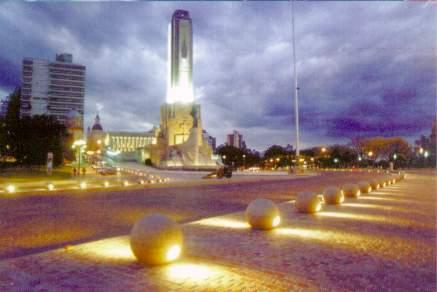 THIS NEXT CLICK HERE!! ENERGY ENHANCEMENT COURSE IN ARGENTINA STARTING JANUARY 5TH 2009, FOR FOUR WEEKS AT AN INCREDIBLE PRICE!! Get it now!!
email sol@energyenhancement.org for details
ACCOMMODATION IN THE FOUR STAR SOL PLAZA
FOUR STAR Plaza del Sol Hotel, Rosario, Argentina

THE MOST ADVANCED AND PRODUCTIVE MEDITATION COURSE IN THE WORLD!!!!

LEARN IN THE FIRST SEVEN INITIATIONS



WEEK ONE LEVEL ONE - THE GAINING OF ENERGY! FROM JANUARY 7TH 2006


ENERGY ENHANCEMENT MEDITATION, SHAKTIPAT, SQUARING THE CIRCLE, ENERGY CIRCULATION, THE KUNDALINI KRIYAS, THE FIVE ELEMENTAL PATHS OF THE CHI OF CHINESE ALCHEMICAL TAOISM, THE GROUNDING OF NEGATIVE ENERGIES, ALCHEMICAL V.I.T.R.I.O.L - THE FIRST FORMULA, GUIDED MEDITATION, OF ALCHEMY, ACCESS TO KUNDALINI ENERGY, STRONG PSYCHIC PROTECTION, LEARN THE MERKABA, PYRAMID PROTECTION, POWER TOWER PROTECTION, CREATE THE ANTAHKARANA, SOUL FUSION, MONADIC INFUSION, LOGOIC INFUSION!!!

WEEK TWO - FOUR LEVEL TWO - THE REMOVAL OF ENERGY BLOCKAGES.
THE REMOVAL OF THOUGHTFORMS, IMPLANTS, ENTITIES, AURIC EGG BLOCKAGES, DISAPPOINTMENT, BEREAVEMENT, NEGATIVE EMOTIONS - ANGER, FEAR, WANTING SYMPATHY, MANIC, SADNESS, DEPRESSION, CHRONIC DEPRESSION, ENVY, JEALOUSY, THE DESIRE TO DO HARM, EMOTIONAL IQ, CLEAR CANCER FROM THE DNA, CHAKRAS, PARTS OF THE BODY, THE TIMELINE, THE KARMA CLEANING PROCESS, THE WOMB, THE PRIMAL SCREAM, CLEAN THE KARMA FROM ALL THE YEARS OF YOUR LIFE, CREATE GOOD LUCK, AND GOOD HEALTH.




LEVEL THREE - THE KARMA CLEARING PROCESS.


KARMA CLEANING PROCESS, CLEAN THE KARMA FROM PAST LIVES, FUTURE LIFE, FUTURE LIFETIMES, SOUL FRAGMENTATION AND RETRIEVAL, INNER CHILDREN, SELFISH EGO SUB PERSONALITES, LIFE DESTROYING STRATEGIES, THE ALOOF, THE INTERROGATOR, THE VIOLATOR, THE SELFISH COMPETITIVE STAR, THE VAMP OR DON JUAN, THE PLEASER, THE BLAMER, THE CRITIC, THE KING, THE SELF DESTRUCTOR, ALL THE DESTRUCTIVE VOWS FROM THIS AND PAST LIFETIMES, THE CREATION OF SELF LOVE, LOVE AND SERVICE.




LEVEL FOUR - THE MASTERY OF RELATIONSHIPS!


THE PSYCHIC SEXUAL CONNECTION, HEAL BEREAVEMENT, CLEAN THE TIES WHICH BIND, THE HIGHEST HEART, THE MASTERY OF ADDICTIONS - DRUGS, ALCOHOL, TOBACCO, SEX, FOOD, POWER, MONEY, THE SOUL CONNECTION, CREATE INCREDIBLE RELATIONSHIPS - THE KARMA CLEARING PROCESS WITH ALL YOUR RELATIONSHIPS, FRIENDS, FAMILY, MOTHER AND FATHER, REMOVE BLOCKAGES FROM FRIENDS AND FAMILY, HEAL THE WORLD. BECOME A MASTER, A MERLIN, A JEDI KNIGHT, A WHITE MAGICIAN.

EMAIL sol@energyenhancement.org FOR PRICES

TESTIMONIAL

I have been working for over 12 years with many well known techniques including Transcendental meditation and Kriya Yoga, Subud, A Course in Mircles and the Sedona Method.

Although I have made good progress with these techniques I now consider these to have been preliminary techniques to prepare me for Energy Enhancement.

These methods that I have tried before simply don't provide for the systematic identification of Energy Blockages or contain the Advanced Techniques for the removal of the energy blockages to enlightenment that Energy Enhancement does.

If you are serious about self-improvement, growth, change, enlightenment! Then the Energy Enhancement course is for you.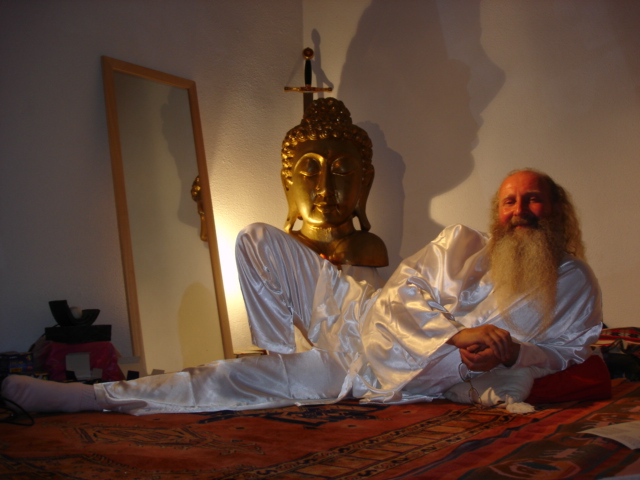 If you are tired of all the many systems of meditation which leave questions unanswered and where the path to enlightenment is ill defined and uncertain then don't delay end the suffering as soon as possible – learn Energy Enhancement.
Jean, FROM THE SEPTEMBER 2005 ENERGY ENHANCEMENT COURSE
EMAIL sol@energyenhancement.org FOR PRICES
THE ENERGY ENHANCEMENT BOOK SUPER ENERGY AND SACRED SYMBOLS BY SATCHIDANAND
THIS BOOK GIVES THE HISTORICAL BASIS OF ONE GUIDED MEDITATION SAMYAMA WHICH IS THE BASIS OF ALL THE MAJOR WORLD RELIGIONS - EGYPTIAN, ZEN BUDDHISM, TAOIST, SUFI, HINDU, CHRISTIAN - AS TAUGHT IN ENERGY ENHANCEMENT
ENERGY ENHANCEMENT IS THE SYNTHESIS OF ALL RELIGION
THIS IS THE ONE BOOK WHICH CAN TOTALLY CHANGE THE WORLD!!
GAIN SUPER ENERGY - ELIMINATE ENERGY BLOCKAGES

CHANGE
ENERGY ENHANCEMENT MEDITATION SAMYAMA ENLIGHTENMENT!!!
NOT ONLY MASSIVE ENERGY - LEVEL 1
NOT ONLY ENERGY BLOCKAGE ELIMINATION - LEVEL 2
NOT ONLY KARMA CLEANING - LEVEL 3
AND MASTERY OF RELATIONSHIPS - LEVEL 4
BUT ENLIGHTENMENT!!
"FOR THOSE WHO BELIEVE IN ENLIGHTENMENT AND UNDERSTAND THE URGENCY OF THE SITUATION" - GAUTAMA BUDDHA
WE CAN CHANGE
YES WE CAN
FOR THOSE WHO TELL US THAT WE CAN'T
YES WE CAN
ENDURING HOPE
YES WE CAN
AND THE LIGHT OF OUR IDEALS SHINES BRIGHTLY
YES WE CAN
WE SHALL OVERCOME
YES WE CAN!!
ENLIGHTENMENT
YES WE CAN!!
Kundalini Energy and Satchidanand

"To the sinful and vicious I appear to be evil. But to the good, beneficient am I" - Mirza Khan, Ansari, Sufi.

"We Meditate in Pieces to make One Piece (Peace)" - Satchidanand

"Meditation is a Fast for the Mind" - Satchidanand

Satchidanand, Director of Energy Enhancement Synthesis of Light, is one of the Worlds leading teachers of Meditation Samyama. Student of Zen Master, Roshi, Hogen Daido Yamahata and Swami Satchidananda of Integral Yoga.

Satchidanand is a modern Guru who synthesises a University Education in Physics and Electronics with the Guru Tradition, having been a student of Zen Master Hogen of Japan and Yogiraj Swami Satchidananda who was a student of Sivananda of Rishikesh.

With 37 years experience in Yoga he has catapulted people years ahead in their meditational experience in weeks. Some 5 years, some jump 10 times further!

He helps people worldwide reach further than they EVER thought possible....FASTER!!!

Energy Enhancement as written about in the Energy Enhancement Book by Swami Satchidanand, "Super Energy and Sacred Symbols" is based on Guided Meditations as Symbolised by all the Worlds Major Religions:-

Egyptian - The Ankh, Masonic - The Crypt and the Royal Arch of JABULON, Tarot - The Art Card, Alchemical - VITRIOL, Islamic Sufi - The Lute - Troubadour whose Abjad root TRB means Lute or Guitar in Arabic whose shape is the Sufi Naqsbandhi Kundalini Key, Taoist - Microcosmic, Macrocosmic, Supra Galactic Energy Circulations of the Yin Yang Sign, Hindu - The Kundalini Kriyas, Christian - Contemplation on the Cross.

THIS BOOK - WRITTEN BY SWAMI SATCHIDANAND - GIVES THE HISTORICAL BASIS OF ONE GUIDED MEDITATION SAMYAMA WHICH IS THE BASIS OF ALL THE MAJOR WORLD RELIGIONS - EGYPTIAN, TAOIST, HINDU, SUFI, CHRISTIAN - AS TAUGHT IN ENERGY ENHANCEMENT

ENERGY ENHANCEMENT IS THE SYNTHESIS OF ALL RELIGION

THIS IS THE ONE BOOK WHICH CAN TOTALLY CHANGE THE WORLD!!

GAIN SUPER ENERGY - ELIMINATE ENERGY BLOCKAGES

As such Energy Enhancement is teaching Spiritual Techniques which Synthesise all the Worlds Religions under the Avatar of Synthesis whose job is to Integrate Humanity One Heart, One World!!

"What chance have the Politicians to come together when the Religions have been Fighting for Thousands of Years" Synthesis and Ecumenism is needed and this can be helped by One Meditation Samyama, Unity in Diversity, One God Many Paths, Peace not War.

Energy Enhancement is a Unique Voice for Individual and World Integration teaching Initiations extant for Thousands of Years, Symbolised in all the Worlds Religions which Speed up the Path of Enlightenment.

"Having been on a 10 day Goenka Vipassana silent retreat where I meditated for 8 hours a day I can say that coming to stay with Satchi and Devi is so much more grounded in everyday life. The difficulty in spiritual life is balancing the material and spiritual worlds effectively.

Energy Enhancement does not promote a spirituality that grows only in the mountains, apart from the cities and the hustle and bustle of everyday life. It shows you how to integrate the peace of retreat with the activity of life - work, relationships, enjoyment, and spirituality - there should be no separation!

Satchi and Devi are both inspiring, wonderful examples of how to achieve this integration. No ascetic renunciation here! Only energy; how to get more of it, how to connect." PAUL - STUDENT 2004

Satchidanand has been practising yoga from 1967 and was taught meditation by Zen Master Hogen in 1980. He was given many typical spiritual experiences which you can read about in all the books of Kundalini and Spiritual by his Master Swami Satchidananda and then in the presence of Sri Yogendra of Bombay, Father Bede Griffiths, Osho and Sathya Sai Baba, before receiving his own Initiation and finding his own spiritual experience - "Although I am just a normal person I feel a deep reverence for the energy which has been given to me to help the Spiritual Growth of all beings. I feel a tremendous responsibility for its correct action in the world. This Synthesising Spiritual Energy and Kundalini is worthy of the deepest respect!" Satchidanand.

He has Degrees in Physics, Electronics and Mathematics and Written a book, "Advanced Techniques In Software Design" for International Computers Ltd.

He has developed The 28 Initiations of Energy Enhancement on 75 Hours of Video To Gain Energy, Eliminate Implants and Blockages, Clean Karma, and Master Energy Connections between people and Master Relationships.

He has written, "Super Energy and Sacred Symbols" which Gives the Historical basis of One Guided Meditation Samyama which is the Basis of all the Worlds Major Religions - The Synthesis of all Religion!

Egyptian - The Ankh, Masonic - The Crypt and the Royal Arch of JABULON, Tarot - The Art Card, Alchemical - VITRIOL, Islamic Sufi - The Lute - Troubadour whose Abjad root TRB means Lute or Guitar in Arabic whose shape is the Sufi Naqsbandhi Kundalini Key, Taoist - Microcosmic, Macrocosmic, Supra Galactic Energy Circulations of the Yin Yang Sign, Hindu - Shivalingam and Yoni and The Kundalini Kriyas, Christian - Contemplation on the Cross.

He is the Director and Producer of Eight Movies with Swami Devi Dhyani Choreographer and Dancer in HD and Surround Sound of the Pachamama Sequence of all the Worlds greatest Women Singers in the Shamanic style, Akhnaten of Philp Glass including the Hymn to the Sun, Sacred Pink Floyd - a two and a half hour Performance without stops of Pulse, Shamanic Set the Controls for the Heart of the Sun and Marooned - sent to the Sundance Film Festival, Sacred Carmina Burana by Carl Orff and the Sacred and Devotional Poetry of its Text, Sacred Shakti with guitarist John McLaughlin and Karnatic Violinist Maestro L Shankar based upon Bharata Natyam and Orrissi style Classical Indian Dance learned at Kalakshetra School in Madras with the help of the Indian Embassy of Buenos Aires.

Our next project is Sacred Beethovens Ninth Symphony for the Brotherhood of Man, National Anthem of the European Union and dedicated to Peace Councils Worldwide, Mercosur South American Integration and United Nations World Integration under one World Council and President which should occur in the next century.

Of harmonious and sensitive nature and a born psychologist, he has a talent for mediation and working with students. With artistic and imaginative abilities and a penchant for synthesising enthusistic research into Innovation for a wider social influence for the benefit of all people in order to create peace and integration within individuals and World Peace for Humanity.

Unto Saturn-like persistance is added Neptunian artistry and intuitive mysticism devoted to the Sacred Task of Revelation.

SATCHIDANAND TEACHING ON THE SEPTEMBER ENERGY ENHANCEMENT COURSE AT THE SOL CENTER IN SPAIN

"The Energy Enhancement Course saved her life in that now she is able to handle the Energies she was absorbing in the course of her work. She was most appreciative of Learning the New and Effective ways of Increasing Energies, Speeding up the Mind, Opening the Heart, Activating Kundalini, Psychic Protection and the Mastery of Relationships including the Psychic Sexual Connection and Cutting Ties which are the heart of Energy Enhancement Level Four.

Thank you so much Devi Dhyani and Satchidanand for being a channel of these Energy Enhancement Techniques in which many people can receive tremendous help, protection and Inspiration." SUSANNA MACRI - MEDICAL DOCTOR 2003

Testimonial By Student – Spain 2007

Dream Food For Meditation

It was leading up to summer that I decided to book onto another month with Satchi in Spain. Two years had lapsed since I was last in Spain with Satchi & Devi. My practice had been quite fruitful in this period, but I knew that there were some stubborn blockages, some die hard sub personalities which I really needed some help with. I felt I had reached a point in my spiritual practice where I could not go it alone.

It so happened that over the summer period, I started to dream prolifically on most nights. It got to the point where I would make sure I went to sleep with a pen and paper close by, to write up the 3-4 dreams I was having every night. To make it easier for Satchi to help me, I typed up my dream diary every morning, and emailed it off to Satchi. I was actually quite amazed, at the time Satchi spent working with me before the course commenced in October. Satchi would interpret my, sometimes lengthy dreams, and in many cases he pointed out that these dreams were revealing my sub personalities or issues that I needed to work on during meditation. This indeed was an impressive "pre sales" service.

A BM implant, the lone competitive star sub personality, a past life bad thing, wrong views of leadership and fame, and more! My work of course was to ground these dreams during meditation.

The Buddhafield

But what about being in the presence of Satchi? October was quickly upon me, and the next thing I knew I was in Spain. I always find it difficult to describe to people what it is like to be in the presence of Satchi. You really had to be there to appreciate it, but I have found a few words that other people have written about being in the presence of a Buddhafield.

"[If your teacher] never scares you, confuses you, pisses you off, makes you cry with frustration, or electrifies you with self-recognition, you are not [with a true Master]"

This was certainly true of Satchi. He has this ability to reveal your strengths and how truly great you can be as a sovereign individual and in the same breadth almost, reveal to you the biggest holes in your boat, the major obstacles which you need to overcome before being able to realise this potential, your true nature, the real you.

"You want to throw yourself at your spiritual Guru's feet, fall into your spiritual Guru's arms, and run away all at the same time"

"…a true spiritual Guru is a mirror of your egotistical self, an unconditional openness in which you can clearly and terrifyingly see the degree to which you are caught up in the tensions of 'me, myself and I'"

Subtle Things

As well as the sometimes intense dynamism of this relationship, I also noticed some smaller, subtler aspects of his being. These finer details point to a truly integrated individual.

Whilst watching one of Satchi's chosen spiritually imprinted movies, occasionally Satchi would have to get up to relieve himself or run an errand for his lovely wife Devi. Satchi would always be lying down close to the screen at the front of the room, so when he rose, you would see just a silhouette. It was the way he arose from the horizontal to the vertical. There was grace and composure in every movement. There was never any sign of imbalance. Every movement seemed coordinated and grounded in some way. I then started to observe his movement throughout other activities in the days which followed, since this apparent mindfulness might have simply been a staged event. Of course, nobody is perfect, but for the most part, this integrated movement was predominant throughout my observations of Satchi and notably at times when he was unaware that I was present, let alone observing.

For some reason I became sensitive to other aspects of this man's behaviour and attributes. His writing for instance, showed a similar integrated consistency and flow. There was something consistent and whole about it, and at the same time a writing style which housed his personality.

Making eye contact with the man: Sometimes he would look at you in a neutral manner, and then other times he would look at me, and immediately I would feel transfixed by an intense beauty and fear all at the same time. I found myself having to look away from him due to the discomfort, and yet having immediately done so, it felt like I had turned my head from a bright light to a darkness I was more familiar with.

There is an uncomfortable comfort around Satchi. It's a holiday and yet you've never worked so hard. You feel in safe hands and yet vulnerable at the same time. I would formulate questions for him at night, that I would present to him the next day, and when the time came, the questions I had for him seemed totally irrelevant, or the answers so blindingly obvious, that they dissolved into the ether. Being in his presence was somehow revealing something far greater than my petty, ego formulated questions.

"The Sat Guru answers our longing so fully, we discover the cosmic nature of that longing. You might cry like a baby upon hearing reality's answer to its little child, but it will be a cry so simple and complex , so complete and inadequate, so full of wonder, relief, and despair so utterly paradoxical, there will be no way to tell stories about it later on."

The Empress or Santa Klaus?

One time I asked him to read my palm. As he sat down and removed his glasses, he began to peer down at my hand. At such close quarters, I found myself observing his various bodily features. At the same time I was struck by a bodily warmth emanating from the man, which, since we were sun bathing around the pool at the time, was not heat from the sun. It was of a loving, caring, motherly nature. It reminded me of The Empress as depicted in the Tarot, or the kindness and benevolence of Santa Klaus. The main discrepancy being the swimming trunks he wore.

I was caught by the health and condition of his finger nails. Not out of the ordinary, you might say, since many people have healthy finger nails, but this observation has to be seen as part of a larger picture. You can't just judge a man on the condition of his fingernails - how ridiculous! It was all part of the warmness and love that I was feeling from this man. If this doesn't make any sense, then you had better spend some time with the man to make up your own mind.

A Rock of Compassion

What impressed me most about Satchi, was his ability to remain a rock or a calm water in the midst of the most horrendous emotional high seas and tornados. I would observe how he could keep his cool in the most heated of situations with other students and myself. But what struck me was that he did not appear to be aware of "keeping his cool". This is something I personally have projected onto the situation, and put into words for you, the reader. It was a deep feeling that he was not even trying to "keep his cool", but that he simply was just being in the moment. It seemed to give him an infinite abundance of patience with each and every one of us on the course, and I noticed how this was paying him dividends. In situations, where, had I been Satchi, I would have thrown in the towel and told the other person in no uncertain terms, that he should go and stick it where the sun don't shine, Satchi, on the other hand, would steadily hold the boat on course, and before my very eyes, I would witness how he somehow managed to show another man the error of his ways and befriend him all in one go. I could see that a situation, which I would have aborted or ended up in an ego driven argument, had been turned around into something rather magical…

THOMAS BLAIR Spain 2007

ENERGY ENHANCEMENT COURSES

EVOLUTIONARY Kundalini Energy is the force behind the many experiences given to our students. All this does is Speed Up the Process of Evolution, Intelligence, Emotional Stability, Kindness, Wisdom and Leadership which many courses profess to teach but which Energy Enhancement has given in abundance to the many and varied students taught by it.

ENERGY ENHANCEMENT TESTIMONIALS (Click Here)

See the testimonials given by International Change Manager Philip Chester, Human Resources Director for Europe and Asia of major Fortune 500 Company, MS, The Marketing Physicist and McKinsey Executive, Pierre Morency, Colorado and Aspen Wealth Counselor, Gary Spaid, Writer and Teacher Vanessa Graham, Student and now Internet Poet Paul Inman and many, many, more!!

ESTABLISHED

Established in the connection with God is Enlightenment. Each Incarnation is Unique and dependant on the Quality and Quantity of the connection. Of the size and function of the Spiritual Body and the components of the Spiritual Body of the Enlightened Person. Established in the soul, sanskrit- Stithyapragnyam.

SATCHIDANAND IN THE MEDITATION ROOM IN THE ARGENTINA ENERGY ENHANCEMENT CENTER

THE TEACHERS OF SATCHIDANAND

Energy Enhancement has been able to teach most people to remove their own energy blockages with the backup of Energy Enhancement teachers, Satchidanand and Devi Dhyani who were taught by Zen Master Hogen, who has a Zen Temple on the slopes of Mount Fuji in Japan, and also in Australia, and Swami Satchidananda, a Monk of Swami Sivananda of Rishikesh, and who attained his Mahasamadhi at the age of 89 in 2002.

Listen to our free MP3s of Swami Satchidananda Here!!

Previously only Hindu Gurus and Zen Masters had the ability to remove energy blockages by means of their psychic powers gained through a lifetime of meditation and other miracles. People who have known Roshi Hogen and Swami Satchidananda know that through them, enlightenment exists and is living today, as in all the ages of this planet when virtue is in abeyance.

Hogen's Haiku, "Can you feel my breeze blowing, Even from 10,000 miles." Yes, we felt his energy even at the other ends of the earth. The secret of Zen and the Guru is that they remove the blockages of the student, but only when the student is ready, when the student has learnt how to ask. How to be a good student.

That is why all the enlightened including Swami Satchidananda, Tangen Harada Roshi, Yasutani Roshi and Zen Master Hogen have been so successful in producing their HIGHLY EVOLVED and enlightened students.

Although Satchidanand and Devi Dhyani will teach you Energy Enhancement techniques Online, by Video and on Retreat to remove your own blockages, if the blockage is too tough and too deep for you, the Buddhafield of Energy Enhancement and Satchidanand and Devi Dhyani, is waiting to help you on the Costa Brava in Spain, Argentina, and India.

Each of these blockages is a potential time bomb in that toxins are deposited in these blockages. Eventually the organ in which the blockage resides fails producing sometimes cancer and heart disease. So understand that even from a simple physical point of view, how necessary it is to learn and practice Energy Enhancement Techniques. JULIA HERRERA - RADIO PERSONALITY 2003
Satchidanands ENERGY ENHANCEMENT Stories:-


Always interested in sports Satchidanand at the age of 16 read in an interview with Sir Alec Rose Johnson who went twice around the World, alone in his 24 foot yacht, about how he kept fit. He said, "Well I have this Indian friend who taught me yoga" and strangely, Satchidanand practised yoga every night for five years without telling any one.
At age 21 Satchidanand read "Hatha Yoga" by Theos Bernard, who he later found to have been a student of Sri Yogendra in Bombay in the 1930s. Theos Bernard was a professor of sanskrit who decided the only way to find the truth of what he was reading, was to take a course with real Spiritual masters in India. After Bombay he went to Sikkim on the Borders of Tibet where with Yoga and Pranayama he acheived Samadhi. Later he went to Tibet where he was proclaimed a "Tulku", a reincarnated Tibetan Saint and went on to study in the Universities of Asia in Tibet.
Satchidanand followed Theos Bernard's pranayama course for six months and acheived the same Samadhi.
At age 28 following Yoga Teacher Training at a School of Paramahamsa Satyananda Saraswati - a direct descendent of Swami Sivananda of Rishikesh, practising Meditation every day for one year after a weekend Course with Ananda Marga, and many belts in Aikido he found a Zen Master...
"After practising Zazen Meditation with Roshi Hogen Daido Yamahata for a time I began to feel him cleaning my Base Chakra every time I meditated. I was also doing Energy Enhancement techniques at that time which speeded up the meditative process. He used to wake me up early every morning and say "Get out of bed, Meditate Now!!"

Then by accident or by Luck. And to be Spiritual, you have to be lucky. I came across Yogiraj Swami Satchidananda of Yogaville who was a direct descendent of the Lineage of Sivananda of Rishikesh.

I went to one of his talks and at the end of the talk he said "Lets Meditate for a couple of minutes."

So, we chanted Ha Ri OM and started to meditate.

I found myself one hundred feet in the air looking down at my body meditating below.

I looked up and there was Swami Satchidananda one hundred feet higher, saying "Come on up!! Come on up!!"

So I though that perhaps it would be a good thing to learn from him.....

In my interview with him I said what happened and said that I only had one problem in that I had heard that you were only supposed to have one Guru and Roshi Hogen was doing a really good job with me.

Satchidananda asked if I had any problems between the teachings of Hinduism and Zen. I said "NO, no problems!!" because I understood that the terminology of Meditation in Hinduism meant "The flow of Energy towards a Point of concentration" and Meditation or Zen in Japan meant Nirbija Samadhi or Enlightenment.

So he told me that I should think of Hogen and him as two engines on a train. Hogen was the one pushing FROM THE BASE CHAKRA. He was the one pulling FROM THE CROWN CHAKRA.
Hogen was the one looking after the base chakra. Satchidananda was the one looking after the Crown Chakra.
And this was proved to me later in his ashram and indeed everywhere I met him with incredible experiences of the higher planes, of Initiation, of telepathy indeed all the tales of Masters of the past came true when I was with him!!

And when I went on my "Grand Tour" of India I met up "Luckily" with many great Yogis and meditators. And with each one I had a wonderful Spiritual experience.

Sri Yogendra of Bombay had the reputation of not suffering fools gladly. If anyone was disrespectful he used to beat them up and throw them out!!

When he was young they used to put him in darkened rooms so that people could see the Prana, blue, rushing like electricty around his body.

He was 96 years old when I had my Interview with him. All I could do was to sit at his feet and remain quiet whilst he told me of his experiences. Spread out across the Whole Universe. In New York in the Thirties. Healing the children of Millionaires he earned enough to create his Ashram.

For the next day all I could feel was the energy rushing through my body Up and DOWN!! With a great Noise!!

That night, Yogendra told his son. "I can't seem to retain my Prana as well as I should. I think it is time to go!"

That night he died.

Same but different experiences with Hogen, Ramana Maharshi, Sri Sathya Sai Baba, Swami Satchidananda, Father Bede Griffiths and last but not least, Osho.
http://en.wikipedia.org/wiki/Osho

All the stories like the ones above are waiting, eagerly, to be put into a book.

The purpose of Meditation practise is to get you into a state of meditation 24 hours a day. You need ENERGY to do this. You need ENERGY to get you into a state where you can receive more ENERGY!!

As Rumi said. You need to learn how to become a perfect thief!! You need to get quiet enough so that you can steal the energy of the Enlightened.
But the real perfect thief is exemplified in PromeTheus. Like all Enlightened Masters, he steals the fire from heaven and is condemned to have his liver eaten each day by another student thief like an eagle and every night for it to be grown back.

This Fire comes from that Fire. But Fire still remains. - Mandukya Upanishad

To Catch Light yourself. To Become Prometheus.

This is why Energy Enhancement Techniques are needed to Speed up the Meditative Process.

Swami Satchidananda - E GO!! Techniques, like those of Energy Enhancement are also needed.

As Hogen said to me, "Meditate a little every day!"

As Swami Satchidananda said to me, "Meditate regularly for a while and with EnTheosiasm"

As Vivekananda said, "If one person can become Enlightened. If you can recognise that even one person has ever become Enlightened!! Then know. That YOU TOO, can become Enlightened.

IT IS YOUR DESTINY!!"
ENERGY ENHANCEMENT MEDITATION SAMYAMA ENLIGHTENMENT!!!
NOT ONLY MASSIVE ENERGY - LEVEL 1
NOT ONLY ENERGY BLOCKAGE ELIMINATION - LEVEL 2
NOT ONLY KARMA CLEANING - LEVEL 3
AND MASTERY OF RELATIONSHIPS - LEVEL 4
BUT ENLIGHTENMENT!!
"FOR THOSE WHO BELIEVE IN ENLIGHTENMENT AND UNDERSTAND THE URGENCY OF THE SITUATION" - GAUTAMA BUDDHA
WE CAN CHANGE
YES WE CAN
FOR THOSE WHO TELL US THAT WE CAN'T
YES WE CAN
ENDURING HOPE
YES WE CAN
AND THE LIGHT OF OUR IDEALS SHINES BRIGHTLY
YES WE CAN
WE SHALL OVERCOME
YES WE CAN!!
ENLIGHTENMENT
YES WE CAN!!
"EASY AND SMOOTH ENERGY ENHANCEMENT PUTS YOU IN CONTACT WITH KUNDALINI ENERGY WHICH SPEEDS UP THE PROCESS OF ENLIGHTENMENT AND INTELLIGENCE"
Masters... and the flowers showered, the energy of existence flows.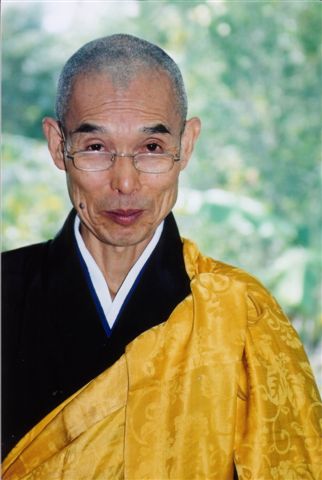 ROSHI HOGEN
As my Master Roshi Hogen says THE ANTAKARANA - "The spring at the top of the Mountain." - Which stretches from the Kundalini Chakra in the Center of the Earth through our bodies with all of its seven chakras out towards the Center of the Universe, the chakras of the Soul, the Monad, the Logos, Sirius, through an infinity of chakras towards God.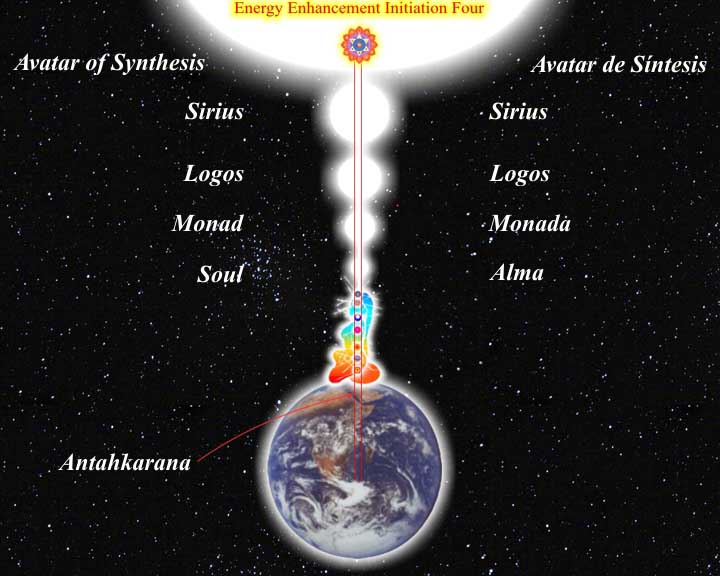 Illness is caused by a lack of energy. We can only heal ourselves when we learn to fill ourselves with energy by these methods.
I was very happy with Zen Master Hogen. Every Day as soon as I got out of bed, for many years, I would meditate. But strangely I found more and more that I was getting thrown out of bed every morning by him so I could meditate. And he was connected to me, "Can you feel my breeze blowing? Even from Ten Thousand Miles!" I had the vision several times of him polishing my base chakra whilst I was sitting in meditation.
I went to a Greek Island with Hogen back around 1987 where he was giving a course with Yoga Teachers Angela Farmer and Victor Van Kooten. I was there with Hogen because I was to act as his general factotum and helper so we stayed in the same house for a couple of weeks. I cooked the food, washed the dishes and one day was asked to cut his hair with shears. To partake of his crown chakra energy. Thankyou Zen Master Hogen!!
During that time one night when I slept I had a very vivid dream and I dreamt that I was lying on a slab of stone dressed as an ancient king in armour and with a sword - an image very much like but predating the image of the dead Aragorn in the Lord of the Rings Movie.
Hogen came towards me in his robes and he bent over me slowly from the waist and brought his mouth to my right eye and sucked it out from my eye socket! He slowly returned to vertical with my eye in his mouth, took it out with his fingers and then polished it up, put the eye back in his mouth, bent over me again and then put my eye, back in my eye socket again with his mouth!
Swami Satchitananda said that, "Yoga is the creation of Psychic Vision" He also said that Hogen and I are like a train. Hogen is the engine pushing from the back and I am the engine pulling from the front. From this I gathered that HOGEN WAS LOOKING AFTER MY BASE CHAKRA AND SATCHIDANANDA WAS LOOKING AFTER MY CROWN CHAKRA AND ALL THE CHAKRAS ABOVE THE CROWN CHAKRA.
The next day Hogen had done something really stupid. He had put some olbas oil, a strong oil containing oil of wintergreen, on his finger and by accident put it into his right eye and was in pain. The students rushed to help him wash out the oil but I have pictures of Hogen wearing a piratical black eyepatch, "eye, eye, me hearties!" for a week afterwards.
I came to understand later that Hogen had indeed cleared up my psychic vision through many experiences I received later.
Indeed, every true student will have similar experiences of when the Spiritual Master took on some of their Karma, with great effort and pain sometimes, in order to help their evolution.
Its what Masters have been created to do. And without my dream knowledge, like all the other students, I would have thought Hogen had done something stupid too. We can not know what they are really doing. They work in mysterious ways.
And then, after many years of work, zazen, meditation, with Zen master Hogen I meditated on the Koan of Ramana Maharshi, "Who am I"
Immediately I had the experience of travelling along the Antahkarana out of the body to chakras above the head to a place where was all my past lives hanging in space thousands of them in a neat matrix. I decided to enter into one of them and saw that past life gaining much experience. I then decided to go higher. There too I gained much experience.
When I went to Hogen in Dokusan with this experience, after I told him about the past lives he said, "We can explore this area of the Astral Plane for 10,000 years and get nowhere!"
Then I told him about going higher and he smiled! And in another space I saw his aura expanding, gold, and enfolding me in the energy of his love...
After this I was allowed to find another Master...
SATCHIDANAND MEETS SWAMI SATCHIDANANDA FOR THE FIRST TIME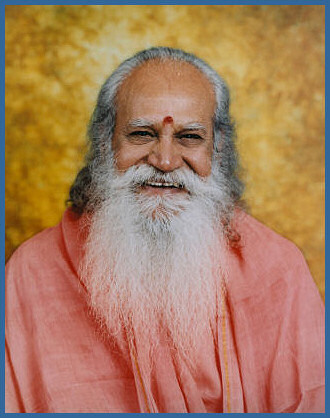 So when a friend asked me if I wanted to go to London to meet Swami Satchidananda I was hesitant. But they persuaded me to go. So there I was in this big hall. Arriving late and there was no space for me to sit. So I went and sat on the floor in meditation posture at the front, just in front of him. And I was not impressed really by what he was talking about because I was arrogant. You can hear one of his wonderful talks here Listen to our free MP3s of Swami Satchidananda Here!!
But then at the end of the talk he said lets meditate. And he chanted Om Shanthi and I found myself a hundred meters up in the air looking down at my body sitting in meditation below.
And I looked up and way above me was Swami Satchidananda and he was moving his hands saying, "Come on Up! Come on Up!"
So I thought it might be a good idea to learn from him.
And although I read his books now and recommend them to everyone, Integral Yoga, The Yoga Sutras of Patanjali and The Living Gita, Commentary on the Bhagavad Gita, although the information in these books are a great gift to humanity, they are poor fare in comparison to what initially attracted me to him.
And what I got in abundance every time I met him was Energy and Psychic experience. Visions, telepathy, Initiations on the Astral Plane all came to me every time I met him.
When I went to stay at the Satchidananda Ashram, 1000 acres in Virginia in America, for three months, the experiences accelerated every time I meditated. The knowledge that we cannot die, we are all connected. Satori and the lower levels of Enlightenment.
It took me a few years after these experiences with Swami Satchidananda to get fully cooked... and I am still deep in the crucible!
Bio of Swami Satchidananda - http://en.wikipedia.org/wiki/Swami_Satchidananda
Deep rooted issues would surface and as soon as they were dealt with, even deeper issues would emerge that we would have to deal with. It was like peeling layers of an onion to go deeper and deeper into our core being to understand who we are and what kind of personality traits we have adopted, consciously and sub-consciously to deal with the issues of this world. I understood clearly how these beliefs, conditioning and past life impressions were affecting all areas of our life.
In addition, I also learned how to use the Energy Enhancement techniques to help me ground these negative blockages so they would never affect me again. Of course complete freedom can only come after a maintenance program has been followed. HONEY KALARIA- FILM STAR 2005
Satchidanand comes from England and was Born in the Ancient Chinese year of the DRAGON.
Originally with degrees in Physics, Mathematics and Electronics, and working in International Companies in Management, Computing, Electronics, Hardware and Software.
Born the Louis of a Louis - Both Father and Grandfather being Masons. Starting from practising Yoga from 1967, from the age of 15 t
hrough working and contact and exchanging Energy with many masters including Swami Satchidananda of South India and of the USA, Yogaville, Virginia and Zen Master Roshi Hogen (Master of the Tao) of Japan, Osho and Ascended Masters, he works towards the ideal of one spiritual truth on many paths using Energy Enhancement and healing.
His Sun, conjunct with Neptune, Mercury, Saturn, and Venus in the 8th house in the Draconian Soul Progressed chart in Scorpio and WITH Pluto conjunct the Moons Node gives him tremendous Power to break down World Karma through the Energy Enhancement Techniques, drive out YOUR blockages and raise your Kundalini Energy. Come and see him whilst he is still visiting this Planet!!
"Energy is Inexhaustible. Like a fire it is passed from Master to Disciple. It jumps the Gap, the Abyss. It Energises all." - Satchidanand

I was looking for a change and also for a way of protecting and maintaining my energy. Then I saw a poster of a lady sitting in meditation with the light of the soul shining down upon her head and somewhere inside my voice told me, "Follow this Light" and this is how I met Satchi and Devi. CARLA STUDENT 2004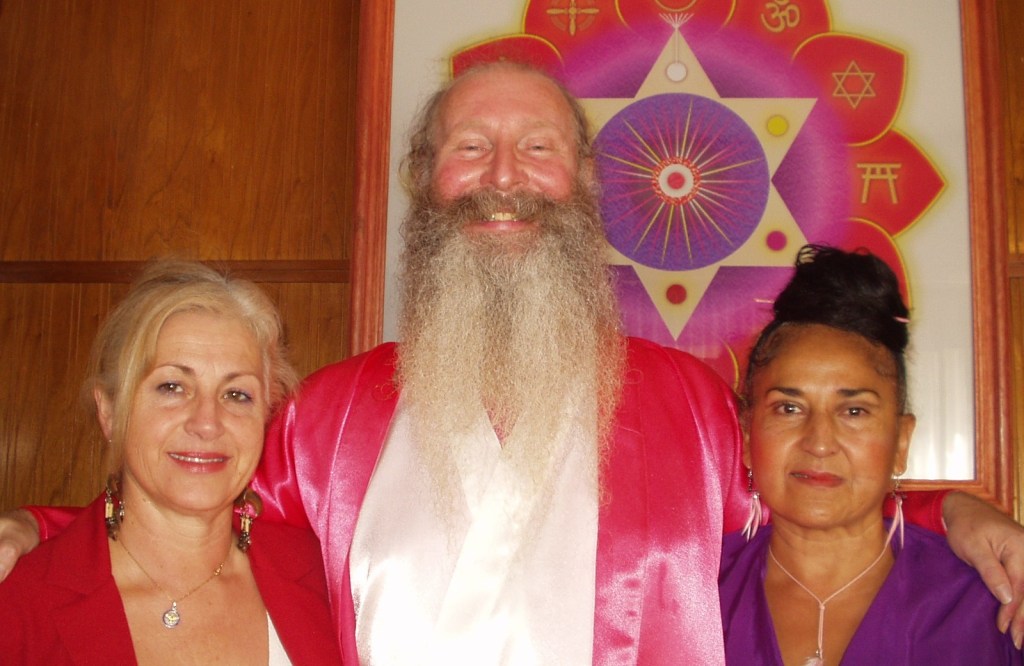 STUDENT ANA VEILLA, SATCHIDANAND, AND DEVI DHYANI AT THE ENERGY ENHANCEMENT CENTER
Olympia Panza.
Here is a Testimonial from written by Satchi from a report given him by Olympia Panza.

When I came to see Satchi at the airport for the first time I was struck by his energy but it was the second time, when he was talking to another student when meeting us off the train at Figueres that I really started to feel the Buddhafield of Energy Surrounding him

Suddenly I started yawning like the big healer guy in "The Green Mile" and then tears started from my eyes and I felt I was getting rid of a lot of Painful memories from the past.

Satchi taught us meditation and the Circulation of the Energies in order, as he said, "To improve our psychic vision" During these initiations I saw all my Energy Blockages in colour!! I saw my abdomen filled with blackness and thought back to my first periods, filled with pain, my inability to breathe properly and the problems I have with digesting food.

I saw all the brown clouds of pain filling my lumbar region and the problems with the throat chakra making me understand my problems with communication and the Peter Principle, we always do that which we most need to learn, which caused me to become a journalist and an arabian belly dancer teacher.

Satchi saw/felt them too and asked if I would like some healing because he explained that normally he liked to teach the Removal of Blockages Techniques of Energy Enhancement Level 2 and let the students heal themselves, but because I was going before he could teach that, he thought that a little band aid would be helpful because he felt that the abdominal blockages were not made in this lifetime but had come to me from my previous lifetimes.

I lay on my back and Satchi placed his hands over my abdomen and I drifted off to a place of peace. I imagined myself lying on the grass in the sunshine. I saw Satchi as an energy there too, blowing through me like the wind. In this space I was a man, and not a woman as I am in this lifetime, and very focussed and filled with anger. Many images of women relationships passed in front of me some of them pregnant and I saw that I had no respect for the women in my life. I was wounded in the right side of my belly and I was dying.

As Satchi healed my belly I felt the pain of the wound I was dying from and people watching me said that this pain was reflected in my face. Finally the pain was gone and Satchi said that was enough for now. The previous lifetime had been healed and I had been brought face to face with attitudes in a previous lifetime, anger and a lack of respect, being mirrored in this. I saw how my irritation and anger was taking me away from my infinite peace and how these attitudes were reflected back at me in my relationship with my husband.

It was interesting that the relationship chakra, the abdomen, the place I was wounded was reflecting my previous attitudes and the Karma of those previous lifetimes was being given back to me so that I would be taught never have those attitudes again. I want to learn from my mistakes.

Satchi says you only get visions if you need to learn something.

Satchi explained that the intellectual level thought that it could solve everything just like this.. "I should not get angry!!" but that the intellectual level did not have the power to make that promise because its links with the emotions were broken, blocked and faulty.

He explained that the intellectual level similarly says, "The whole world should be filled with peace." Yet for 10,000 years there have been one or two wars every year.

The Techniques of Energy Enhancement allow the mind to have the power to implement its decisions through the Removal of Negative Emotions. The removal of Energy Blockages, which create physical disease in the body and negative emotions in the mind.
THE POWER OF TOTAL CONTROL

KUNDALINI TANTRA AND THE TRANSMISSION OF ENERGY FROM MASTER TO DISCIPLE
"Energy is Inexhaustable. Like a fire it is passed from Master to Disciple. It jumps the Gap, the Abyss. It Energises all." - Satchidanand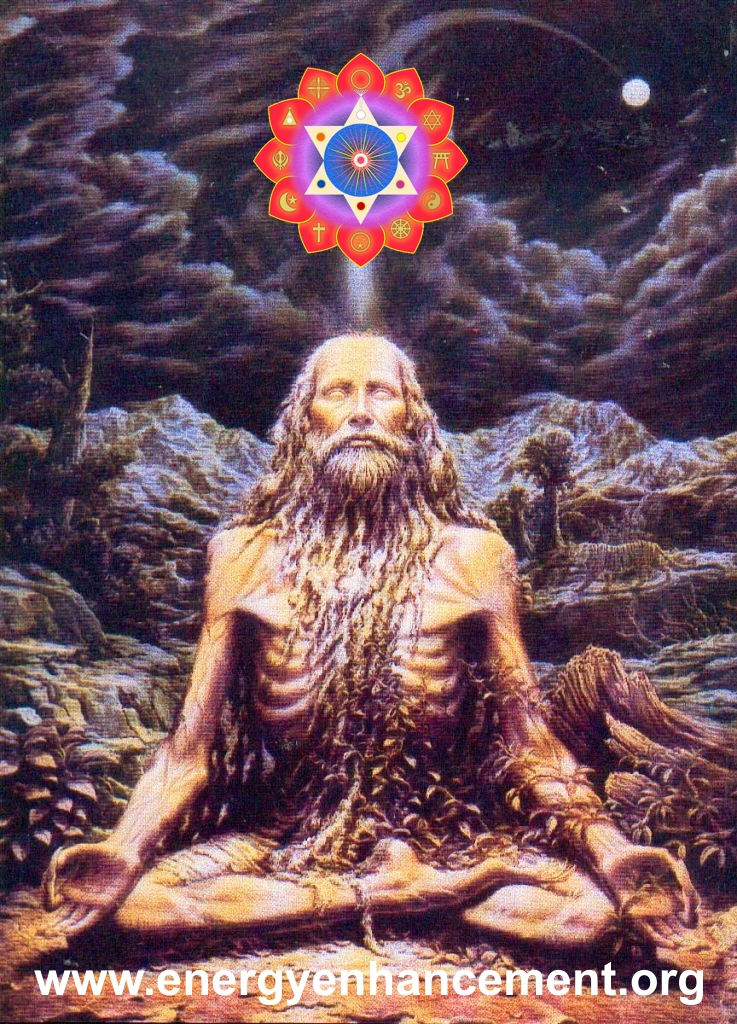 "EASY AND SMOOTH ENERGY ENHANCEMENT PUTS YOU IN CONTACT WITH KUNDALINI ENERGY WHICH SPEEDS UP THE PROCESS OF ENLIGHTENMENT AND INTELLIGENCE"

Masters... and the flowers showered, the energy of existence flows.

Satchi

explained that if we had the power to heal our own blockages, we also had the power to heal the blockages of others. The power to do this comes from an integration of the body, emotions, mind and spirit created through the Core Energy Techniques of Energy Enhancement within the Energy Enhancement Buddhafield.

Satchi explained that the higher levels of Energy which create the Energy Enhancement Buddhafield and the Energy momentum to heal the students and raise their Energy Levels so that they can do likewise came from His connection with his teachers,

Zen Master Hogen

from Japan, Swami Satchidananda from Yogaville in the USA but previously a disciple, a Yogiraj, of Swami Sivananda of Rishikesh.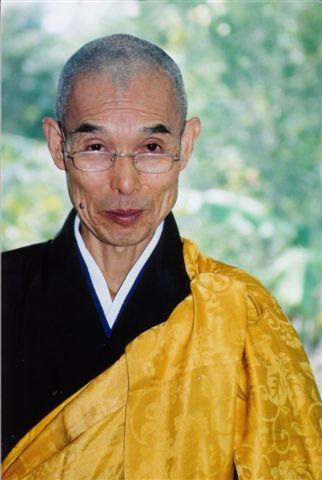 There is a transmission of Energy from Master to Disciple which occurs in silence. The preparation for this is the student's responsibility but the Energy always finds its place. It is the Energy of Initiation, which confirms the student in his enlightenment, but before this Initiation, "you need to be there before you can stay there."

Indeed, many people go searching for Integration and Enlightenment from technique to technique and teacher to teacher whereas a true student can learn anywhere. We need to increase that studentness within ourselves. We need to learn to be a true student. The ability to learn. The ability to ask. The ability to receive.

One lack of respect for the teachings. One negative word, ONE BLOCKAGE, and heaven and earth are set infinitely apart. One negative word can destroy the silence of a moment.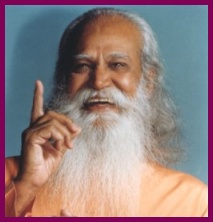 Swami Satchidananda talked of the time when Swami Sivananda died and of the Energy Initiation, which came to him at that time even though he was in Celon and Sivananda was dying in Rishikesh. He felt that some of Sivananda's fire had been given to him at that time.



Each Spiritual Master is a gift from existence, working in his own personal individual way to express his gift, his way, his energy channelled from the universe itself. They are individuals with strong personalities, "Personages!!" unselfishly aiming their lives at the benefit of humanity, the world and the Universe.

Even the intellect gets confused because the intelligent energy of existence, above the intellect, chit shakti, is the guiding force and initiator. Each spiritual master is as different from the others as a rose is different from a lily.

Just smell the perfume. Are they not the flowers of the Universe itself?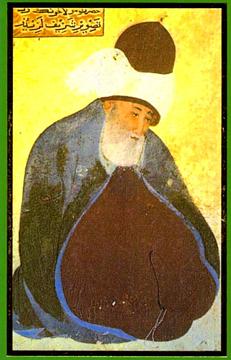 As Jallaluddin Rumi said around 1200AD, "Take what is in my hand!


If you have lost heart in the Path of Love
Flee to me without delay
I am a fortress; invincible - Rumi

Satchi explained that after working with Zen Master Hogen and Swami Satchidananda for many years, these energy initiations had come to him also.

Sri Yogendra of Bombay.




Satchi had the last and his only interview with Sri Yogendra of Bombay. Sri Yogendra died that same night saying that at the age of 96, it was difficult for him to hold in his energy. And this from a man who in his prime they used to put in darkened rooms where people used to go to see the prana, bioenergy, rushing blue over the surface of his body.

In the interview, Satchi said he could only sit at the masters feet and say nothing.

Yogendra glanced at him and he was drawn to sit. Rooted to the spot. Yogendra talked of the time he was in New York, healing the children of millionaires. It was there in the 1930s where he gained the money to build his ashram in Bombay, "They used to appreciate me there and gave me a black stallion to ride around on in Central park."
Satchi heard him say at the end of the interview that the people of England had good hearts, and this from a Master who in his early years had had the reputation of beating up students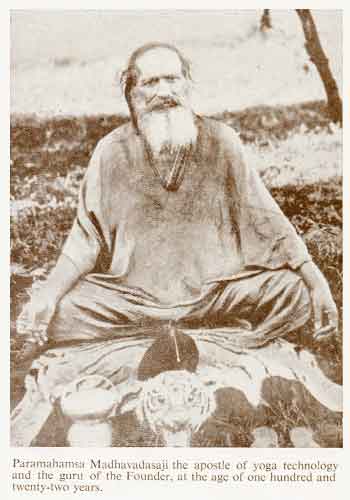 who took liberties, showed a lack of respect!! He knew that by these words Shri Yogendra had judged his heart and found him worthy.

And then afterwards the energy.. Sent to him by Yogendra, which he was given during the interview. WHOOM! WHOOM! Up and Down. Down and Up. From Heaven to Earth and Earth to Heaven. ENERGY!! with great noise for 24 hours!!
Usually gurus are given the energy of Transmission by their Masters and here is the Master of Shri Yogendra, Paramahamsa Madhavadasaji at the age of 122 years.
After that last interview with Shri Yogendra the great Master died the day after. Apparently he was talking to his son, Shri Jayadeva, the present head of the ashram in Bombay, and he said that it was getting difficult for him to hold onto his energy, it was time for him to move on to the other plane, he was going.

OSHO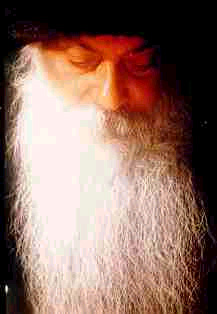 Satchi attended his only and last Satsang with OSHO on January 16th 1990. During the Satsang, Satchi had the experience of seeing Osho's aura. Satchi's mind just stopped, during the satsang when Nivedano hit the drum. As it stopped he saw the physical aura of Osho, Yellow, Black and horrible just one inch away from his skin. I suppose this is my vision of the poison which killed him, Satchi said.


But then the spiritual aura came out, white and filled with light up to 10 feet away from Osho and then Whoof!! It spread out over the whole of the Buddha hall and filled it with white light.
Satchi said he just sat there, tears falling down his face for what seemed forever.

Osho died 2 days later.
Father Bede Griffiths
http://en.wikipedia.org/wiki/Bede_Griffiths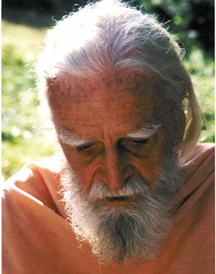 And then at the "Satchidananda" Ashram of the Bendictine Father Bede Griffiths on the banks of the River Cauvery in Tamil Nadu in Southern India. More energy phenomena. Father Augustine was giving mass and as usual Satchidanand, not a Catholic, with a Ho Hum lack of respect was there.
As Augustine raised the Chalice to heaven, Satchidanand saw a ray of lightning hit the chalice, bounce off and deflect into his heart center. This had the effect of making him burst into tears.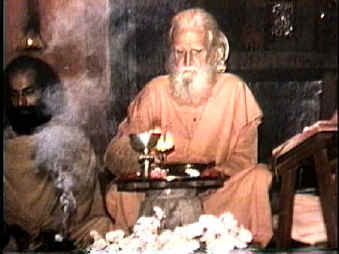 Father Bede, a famous monk who wrote many books exemplified the urge of the Benedicines to Ecuminise, to explore the Energies of the Hindu Religion, where he took Sannyas, taught from the Bible Upanishads and the Gita, "its all in the explanation!" had his first heart attack 2 days later at the age of 96 and died 3 months later.
Swami Satchidananda
http://en.wikipedia.org/wiki/Swami_Satchidananda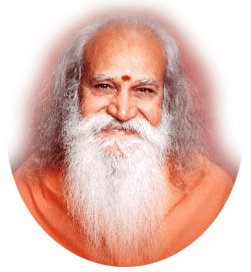 And then 2 days before Satchi's Master, Swami Satchidananda, died at the untimely age of 89, Satchi felt the transmission of Energy from his Master. Filled with white light for 3 days in a row, in the middle of the night for hours, unable to sleep.
Masters get given energy on the death of other Masters. Masters get given and store up energy, the energy of enlightenment, the energy of transmission, the high level atomic energy given by the scepter of Initiation by Sanat Kumara.
They store energy all their lives to do their work and to give to other people all of their lives. Upon their death, that energy needs to pass onto their successors. And that Energy transmission is what helps to create the next generation of Masters.
Swami Satchidananda said the same thing happened to him when his Master, Swami Sivananda Died.
http://en.wikipedia.org/wiki/Sivananda
Satchidananda said he was in Celon at the time and the Dying Sivananda was in the Himalayas, but the energy still passed to him.


Masters take no heed of which religion they are born into. They become channels for the light despite, or rather because of, the general low energy level of the world and its corruption and mixedness. It is their job to raise the energy of their students and of the world in the few short days before they leave this planet. To leave it a better place than when they came.

"As I leave after a couple of days in the company of Devi Dhyani and Satchidanand I look forward to my future training with them Learning Energy Enhancement Levels One, The Connection with Energy!! Energy Enhancement Level Two, The removal of Blockages and Energy Enhancement Level Three, the Mastery of Relationships and the Psychic Sexual Energy Connection, this August" - OLYMPIA PANZA 2004

mailto:sol@energyenhancement.org

BECOME AN ENERGY ENHANCEMENT STUDENT.

Fortunately, all you really need to do is become an Energy Enhancement student and follow our student program, either on the Online Course, DVD Video Course, or on Energy Enhancement Courses in the Energy Enhancement Buddhafield with Satchidanand and Devi Dhyani.

Once you have enrolled you will be taught a complete holistic life management system that takes you through all the various and important stages of healing and enlightenment.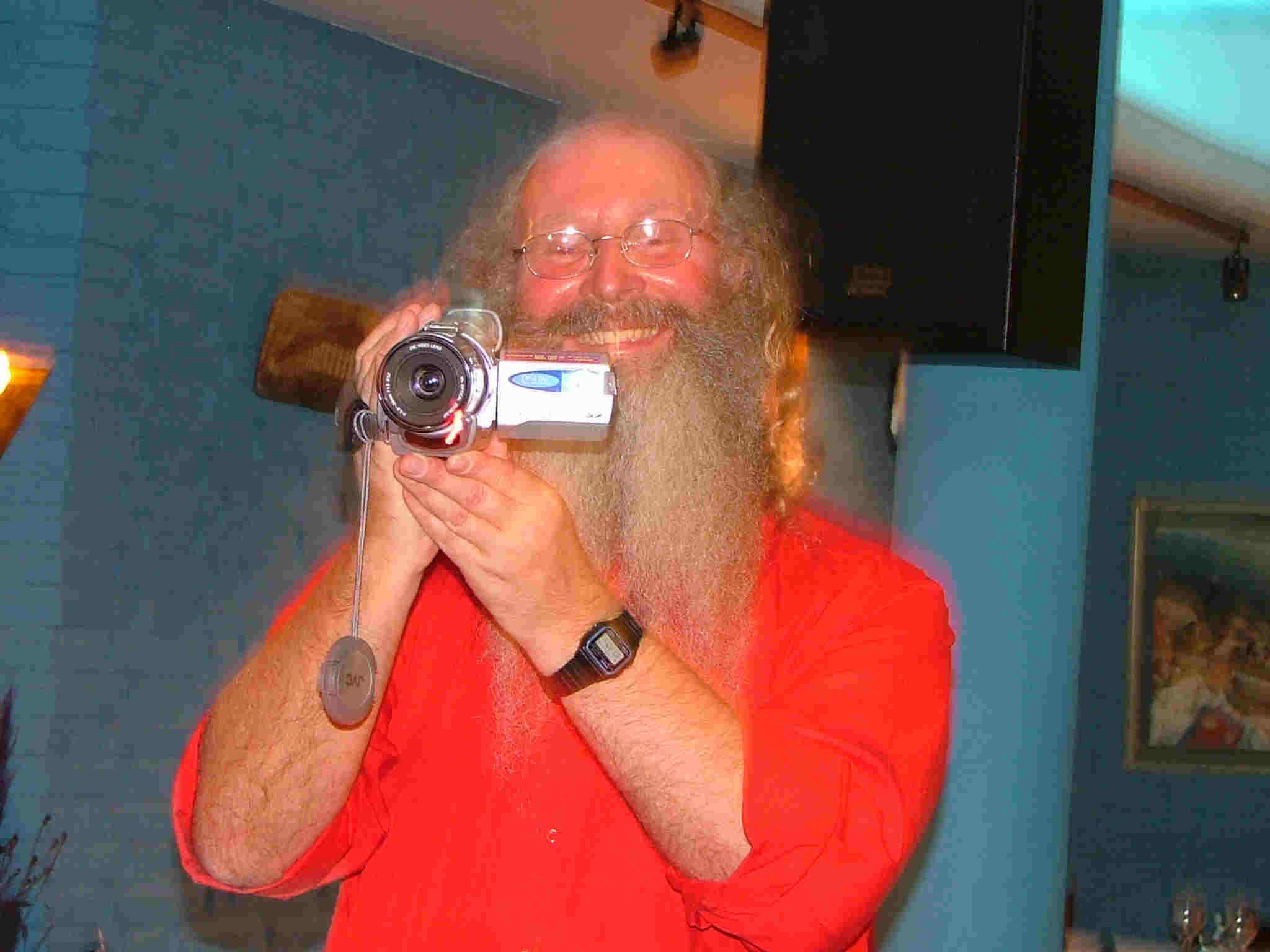 Satchidanand has been practising Yoga, an Ancient preliminary Technique for Energy Enhancement, since he was 16 years old.
ENERGY ENHANCEMENT TRANSMUTES ALL PROBLEMS TO REVEAL CREATIVE INTELLIGENCE!!
And most important, they taught me how to love myself and to make my dreams come true. CARLA STUDENT 2004
THE FOLLOWING SYMPTOMS OF KUNDALINI ENERGY ARE REMOVED BY ENERGY ENHANCEMENT AT THE LEVEL OF ENERGY. ONCE AROUSED AND DEMONSTRATED BY KUNDALINI THEY ARE QUICKLY TRANSMUTED BY THE ENERGY ENHANCEMENT TECHNIQUES BEFORE THEY BECOME THE PROBLEMS WE FIND ON ALL OTHER MEDITATION COURSES!!
ENERGY ENHANCEMENT IS THE REAL THING!!
Hearing the news that a man known as The Old Guy existed, Confucius went to see him. When he met Lao Tzu he could feel that here was a man of great understanding, great intellectual integrity, great logical acumen, a genius. He could feel that something was there, but he couldn't catch hold of it. Vaguely, mysteriously, there was something; this man was no ordinary man although he looked absolutely ordinary. Something was hidden; he was carrying a treasure.
Confucius asked, "What do you say about morality? What do you say about how to cultivate good character?" -- because he was a moralist and he thought that if you cultivate a good character that is the highest attainment.
Lao Tzu laughed loudly, and said, "If you are immoral, only then the question of morality arises. And if you don't have any character, only then you think about character. A man of character is absolutely oblivious of the fact that anything like character exists. A man of morality does not know what the word `moral' means. So don't be foolish! And don't try to cultivate. Just be natural."
And the man had such tremendous energy that Confucius started trembling. He couldn't stand him. He escaped. He became afraid -- as one becomes afraid near an abyss. When he came back to his disciples, who were waiting outside under a tree, the disciples could not believe it. This man had been going to emperors, the greatest emperors, and they had never seen any nervousness in him. And he was trembling, and cold perspiration was coming, pouring out from all over his body. They couldn't believe it -- what had happened? What had this man Lao Tzu done to their teacher? They asked him and he said, "Wait a little. Let me collect myself. This man is dangerous." (See "Jumper" the Movie by Doug Liman to see what this means).
And about Lao Tzu he said to his disciples: "I have heard about great animals like elephants, and I know how they walk. And I have heard about hidden animals in the sea, and I know how they swim. And I have heard about great birds who fly thousands of miles away from the earth, and I know how they fly. But this man is a dragon. Nobody knows how he walks. Nobody knows how he lives. Nobody knows how he flies. Never go near him -- he is like an abyss. He is like a death."
And that is the definition of a Master: a Master is like death. If you come near him, too close, you will feel afraid, a trembling will take over. You will be possessed by an unknown fear, as if you are going to die. It is said that Confucius never came again to see this old man.
And the reason why is because the Master is the Death of all your Energy Blockages. The Blockages do not want to go, and therefore they will make you tremble. All Kundalini Experiences are like this!! - Satchidanand
THE CHAKRAS ABOVE THE HEAD - CONNECTING YOU WITH THE UNIVERSE
THE PARALLEL PROCESSORS ABOVE THE HEAD CONNECT YOU WITH THE ENERGIES OF THE UNIVERSE THROUGH THE ANTAHKARANA - LEARN HOW TO CONNECT WITH ENERGY ENHANCEMENT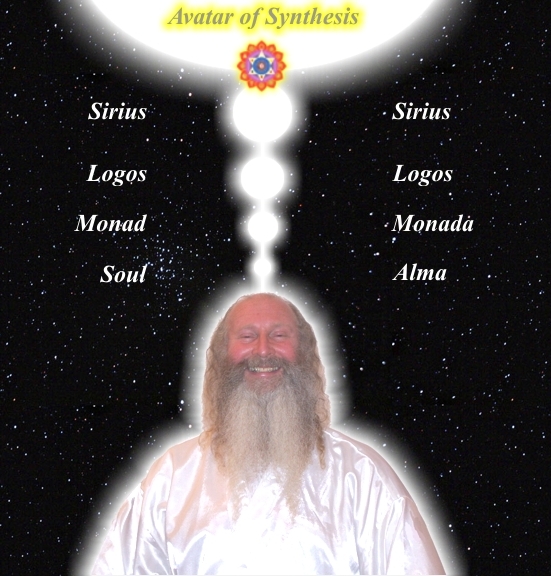 ALL THE PROBLEMS OF THE WORLD COME FROM HUMANS...
ENERGY BLOCKAGES ABOVE THE HEAD CUT YOU OFF FROM CONSCIENCE AND INTUITION
ENERGY BLOCKAGES IN THE HEART CAUSE A LACK OF EMPATHY WHERE YOU JUST DON'T CARE ABOUT ANYONE ELSE
ENERGY BLOCKAGES BELOW THE BASE CUT YOU OFF FROM THE KUNDALINI CHAKRA IN THE MIDDLE OF THE EARTH - PEOPLE LIKE THIS ARE SLAVES, PUT INTO ALL TYPES OF ABUSIVE SITUATIONS, THEY DO WHAT THEY ARE TOLD AND MAKE IDEAL ACCOMPLICES.
AFTER ALL THAT... ENERGY ENHANCEMENT REMOVES ALL ENERGY BLOCKAGES - IT SPEEDS UP THE PROCESS OF ENLIGHTENMENT
The Buddhafield of Satchidanand spreads its potent energy by means of powerful spiritual vibrations from the highest sources from chakras above the Crown Chakra: The Soul, The group Soul AND higher than the Avatar of Synthesis.
This Buddhafield energy spreads from the Aura of Satchidanand to imprint his Energy Enhancement Online Book, his Audio Talks, his DVD video Course Video Talks and Satchidanand Youtube video talks and also the Sacred Dances of Devi Dhyani, SEE THE TOP OF THE PAGE FOR FREE EXAMPLES OF ALL THESE. Indeed the whole Energy Enhancement Video Course is imprinted with the Buddhafield as taught by Satchidanand.
Your access to the higher energies of the Buddhafield makes more possible during your meditations. The Buddhafield creates the possibility of Kundalini experiences. It, as well as the Advanced Techniques of Energy Enhancement give you more energy to Speed Up the Meditative Process.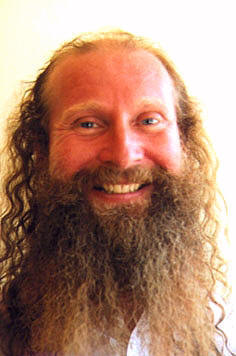 Satchidanand does not believe he is special in any way, just lucky. He says, "I am just a another guy who has been added unto. I am just a custodian of the energies which have been given to me by the many Enlightened masters I have encountered, Roshi Hogen Daido Yamahata, Swami Satchidananda of Yogaville, Sri Yogendra of Bombay, Sri Sathya Sai Baba, Osho and Father Bede Griffiths, and also into which I have been Initiated by the highest Ascended Masters of Enlightenment.
Before being given energy, first you must prove yourself. Be tested and found to be true. I am just a Channel for the higher energies which expand my aura as a Buddhafield of Energy whose integrative effect is now quickening and speeding up all the spiritual practises it touches in all my students and throughout the world."
The Buddhafield is just an expression of what is already happening here on this small planet.
Indigo and Crystal Children like Devi and I have always been sent to this planet over thousands of years and are being sent in Greater and Greater numbers to this Planet. Indigo and Crystal Children will need an advanced training like that which is available on the Energy Enhancement Course if they are to fulfill their potential.
This is an amazingly auspicious time for every soul who wishes to evolve, here, now!! Incredible opportunities are available for speedy evolution. If you have ever wanted to enter into the spiritual path, to make this change in yourself, NOW is the time. Vast Spiritual energies are, for the first time in eons, being sent to this planet and more enlightened people are necessary to be trained how to handle them.
Side effects are an increase in IQ, more emotional stability, more energy, more GO!! Satchidanand has been equipped to give this training with the Energy Enhancement Course in Four Levels.
In this one encounter much can happen. All my students know this from their own psychic and spiritual experiences in the Buddhafield. The Speeding up of their Meditative processes towards Enlightenment. The spreading of the Light of Synthesis through the creation of New Nodes of Light. Growing ever stronger with the passage of time, the gaining of strength, energy and Light.
We have to be inwardly rich to give away everything. We need a large spiritual bank account given to us by Masters, Ascended Masters and Existence itself.. The Buddhafield is the expression of that Generosity.
SATCHIDANAND- My background is that I started learning and practising yoga and meditation alone from the age of 16. I practised under enlightened masters Roshi Hogen Daido Yamahata a Zen Master who cleaned my energy system and then Swami Satchidananda who gave me the energy to get Initiated astrally by Ascended Masters at his ashram.
I then visited enlightened Masters in India who gave me energy before they died. Once even on the day I met them.
Then, after teaching meditation for 10 years with many other energy Initiations from Ascended Masters, Swami Satchidananda passed on some of his energy to me before he died at the age of 89 in 2002.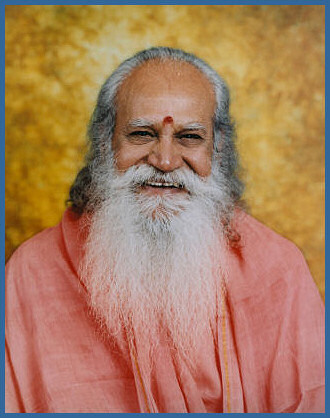 Now Swami Satchidananda is an Ascended Master. After becoming Enlightened on this planet he gained sufficient Initiations to be able to maintain his consciousness through the death process.
This is the only way we can legitimately achieve Immortality, and it is this which we teach with Energy Enhancement.
In order to do energy work, to become Enlightened, one must prove trustworthy and show a will to be useful.
The three servants in the bible. One buried his portion in the ground, One wasted it, one multiplied it 100 fold.... So, like any executive in a Galactic organisation, you must be Industrious. Then, if you are lucky, and to be spiritual, you must be lucky, you get promoted, initiated, energy is given to do the work. Enlightenment is not enough.
Energy Enhancement Techniques.
One of the experiences I would like to share with those who believe in re-incarnation is that in one of the exercises, I was blessed to see some of my past lives. I was astounded by what I saw, the clarity of the visions and with actual dates being revealed. What I learnt was that we came into this life to learn various lessons or to complete certain outstanding desires. It is so important to be careful with what you wish for in this life. HONEY KALARIA- FILM STAR 2005
COME AND GET EXPERIENCED!
EMAIL sol@energyenhancement.org for PRICES AND BOOKINGS
---
THE TRUTH IS ONE, THE PATHS ARE MANY
The Energy Enhancement Symbol
The Energy Enhancement Symbol of the Twelve Petalled Lotus of the Heart Center with One of the Symbols of the Worlds Major Religions in Each One of the Petals. Inside the symbol is the Hexagram - The Seal of Solomon, with the Seven Chakras describing the Three Initiations on the Path of Enlightenment - Initiation 1. The Opening of the Heart. Solar Plexus to Heart Chakra. Initiation 2. The Mastery of Relationships, Abdomen to Throat Chakra. Initiation 3. Enlightenment, Base to all the Head Chakras which is taught on the Energy Enhancement Course plus many other Initiations. At the Very Center is the Heart Chakra radiating Peace and Light outwards.. like the Sun...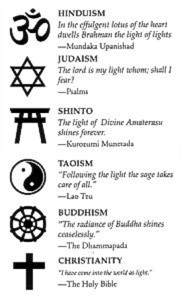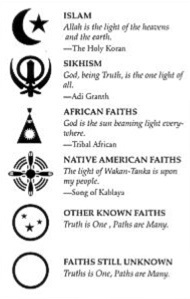 ---
"The day is short and the work is Great and the workers are Lazy. But the reward is Large and our Master urges us to make Haste."
Writings of the Abbod of Halmyrach
SPEED UP THE PROCESS OF ENLIGHTENMENT
Speed Up the Process of Evolution, Intelligence, Emotional Stability, Energy, Kindness, Wisdom and Leadership which many courses profess to teach but which Energy Enhancement has given with both hands to the many and varied students taught by it.
STOP THE PAIN - TRANSMUTE AND DISSOLVE ALL TRAUMA AND NEGATIVE ENERGY
Testimonial From Gary Spaid a Wealth Counselor in Vail Valley, Colorado, USA.
So, what did we get? I can say that practicing the technique of Stage 4 of Level One of Energy Enhancement with Devi and Satchy gave more power to the top down approach of Meditation. I had an experience of the MAGIC!! that I so longed for in my meditation.
Sitting in the flame of Kundalini and seeing my karma burn up was a POWERFUL experience.

Graham Kuttner Simons Spain After Energy Enhancement Course Email...
http://www.energyenhancement.org/page17.htm
---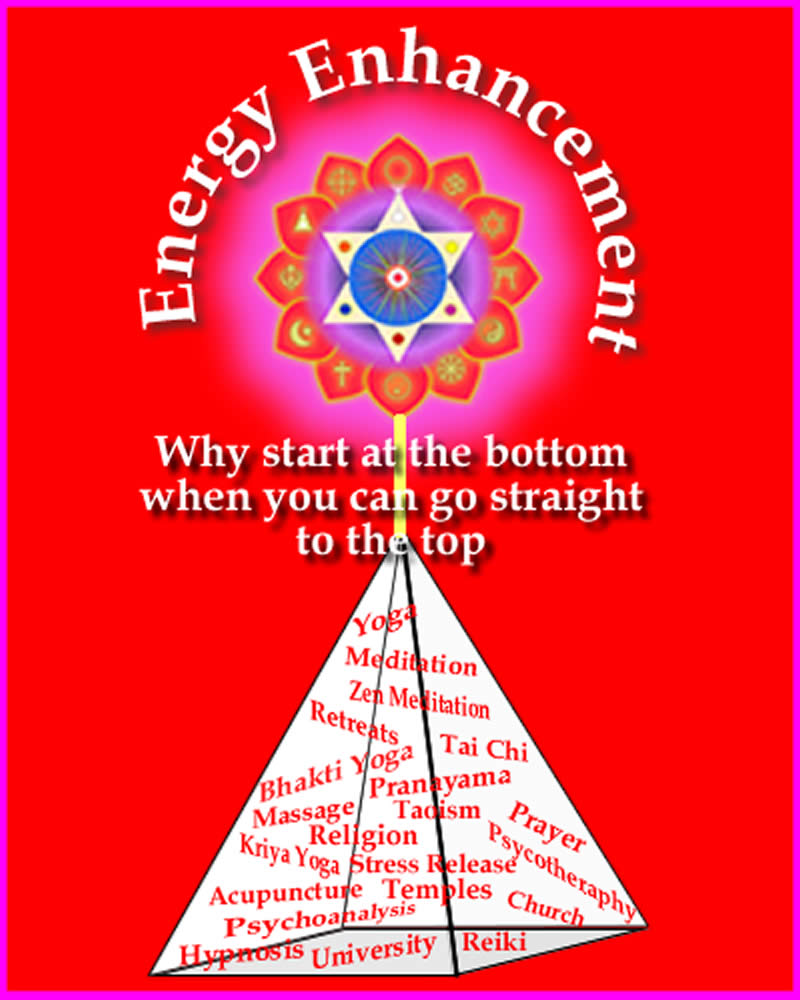 FROM DARKNESS TO LIGHT
Who says humanity needs saving?

BELOVED OSHO,

HOW CAN WE SAVE HUMANITY FROM FALLING EVEN MORE?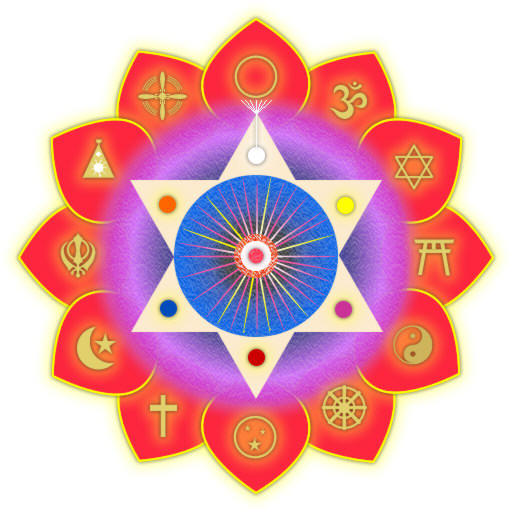 It is one of the trade secrets of all the religions to propose propaganda that humanity has to be saved.

It is a very strange idea, but it is so old that nobody seems to look into the implications. Nobody asks why you are worried about saving humanity. And you have been saving humanity for thousands of years, but nothing seems to be saved.

In the first place, does humanity need any saving?

To answer this question all the religions have created an absolutely fictitious idea of the original fall, because unless there is a fall the question of saving does not arise. And the religious conception of the original fall is just rubbish.

Man has been evolving -- not falling -- in every possible way. The only way the original fall can be supported is by the idea of evolution proposed by Charles Darwin; but religions cannot use that -- they are very much offended. Charles Darwin's idea certainly can be put in such a way -- at least by the monkeys if not by man -- that it was an original fall. Certainly if man has evolved out of monkeys he must have fallen from the trees, and the monkeys who did not fall must have laughed at these idiots who had fallen. And there is a possibility that these were the weaker monkeys who could not survive in the trees.

In monkeys there exists a hierarchy. Perhaps the same mind and the same hierarchy are carried by man too; it is the same mind. If you see monkeys sitting in a tree you can know who's the chief: he will be at the top of the tree. Then there will be a big group of ladies, his harem -- the most beautiful, young. After that will be a third group.

I was thinking about this third group for many days but I had no word for it. In India we call that group the chamchas. Chamcha means a spoon, and these people are suckers. Just the way you take, with a spoon, things out of a bottle, they go on taking things -- power, money -- from those who have. Of course, they have to buttress these people, they have to praise these people.

But Devaraj has sent by coincidence today the right word -- because chamcha cannot be exactly translated; "spoon" loses all meaning. He has sent me a word which is Californian: the brownnose. And he sent me the Webster's dictionary also because I might not understand what a brownnose is; and certainly I would not have understood what a brownnose is.

He sent a note also, thinking perhaps that even the dictionary may not be helpful because Webster writes it in such a way that it does not look in any way obscene, dirty. So he sent me a note also: "In Europe we call these people `arse-kissers'." That's exactly the meaning of chamchas.

The chief on the top, then the harem of the ladies whom he controls, then the brownnoses! And then you come down to lower categories of the hierarchy. On the lowest branches are the poorest monkeys, without girlfriends, boyfriends -- servants. But perhaps from this very group humanity has grown.

Even in this group there may have been a few people who were so weak that they could not even manage to stay on the lowest branches. They were pushed, pulled, thrown, and somehow they found themselves fallen onto the earth. That is the original fall.

Monkeys still go on laughing at man. Certainly if you think from the monkey's side, a monkey walking on two legs ... if you are a monkey and you think from its side, seeing a monkey walking on two legs, you will think, "Has he joined a circus or something? And what happened to the poor guy? He just lives on the ground; he never comes to the trees, the wild freedom of the trees, the higher status of the trees. This is really the fallen one, the downtrodden."

Except for this, religions don't have any logical support for the idea of the original fall. Stories they have, but stories are not arguments, stories are not proofs. And stories can have just the opposite meaning to that which you wanted to give to them. For example, the original fall in Christianity makes God the real culprit, and if anybody needs saving it is the Christian God.

A father preventing his children from being wise, from living forever, is certainly insane. Even the worst father would like his children to be wise, intelligent. Even the cruelest father would like his children to live forever.

But God prevents man from eating of two trees -- the tree of knowledge and the tree of eternal life. This seems to be a strange kind of God; it is not in any way possible to conceive Him as fatherly. He seems to be the enemy of man. Who needs saving? Your God is jealous: that's what was the argument of the devil who came in the form of a serpent and seduced the mind of Eve.

To me, there are many significant things to be understood. Why did he choose Eve and not Adam? He could have chosen Adam directly, but men by nature are less sensitive, less vulnerable, more arrogant, egoistic. Adam may not even have liked to have a conversation with a serpent, may have thought it was below his dignity. And to be persuaded by a serpent's argument would have been impossible for man. He would have argued against him; he would have struggled, fought -- because to agree with someone seems to the ego as if you are defeated.

The ego knows only disagreement, struggle, victory or defeat -- as if there is no other way, as if there are only two ways: victory and defeat. For the ego certainly there are only two ways.

But for a sensitive soul there is only one way -- to understand whatever is true. It is not a question of me and you, it is not a question of somebody being defeated or victorious. The question is: What is the truth?

The woman was not interested in arguing. She listened and she found that it was perfectly right. Wisdom was prohibited because, the serpent said, "God does not want man to become godlike, and if you are wise you will be godlike. And once you are wise it will not be very difficult for you to find the tree of eternal life."

It is really the other side of wisdom -- eternity. And if you are wise and you have eternal life, then who bothers about God? What has He got that you have not got? Just to keep you a slave, eternally dependent -- never allowing you to become a knowing being, never allowing you to taste something of the eternal -- in this vast garden of Eden He has prohibited only two trees. The argument was simply a statement of the fact.

Now, the person who brings the truth to humanity is condemned as the devil; and the person who was preventing humanity from knowing the truth, from knowing life, is praised as God. But the priests can live only with this kind of God; the devil will destroy them completely.

If God Himself becomes useless, futile, by man becoming wise and having eternal life, what about the priests? What about all the religions, the churches, the temples, the synagogues? What about these millions of people who are just parasites sucking humanity's blood in every possible way? They can exist only with that kind of God. Naturally the person who should be condemned as the devil is praised as God, and the person who should be praised as God is condemned as the devil.

Just try to see the story without any prejudice; just try to understand it from many aspects. This is only one of the aspects but it is of tremendous importance -- because if God becomes the devil, the devil becomes God: then there is no original fall. If Adam and Eve had declined the devil's wise advice, that would have been the fall, and then there would have been a need to save man. But they did not decline. And the serpent was certainly wise, certainly wiser than your God.

Just see. Anybody knows, even a very mediocre person knows, that if you say to children, "Don't eat that fruit: you can eat anything that is available in the house but don't eat that fruit" -- the children will become absolutely disinterested in all kinds of foods; their only interest will be in that fruit which has been prohibited.


Prohibition is invitation.

The God of this story seems to be absolutely a fool. The garden was huge, with millions of trees. If He had not said anything about these two trees I don't think even by now man would have been able to find those two trees. But He started His religious sermons with this sermon. This is the first sermon: "Don't eat from these two trees." He pointed out the trees: "These are the two trees that you have to avoid." This is provocation.

Who says that the devil seduced Adam and Eve? It was God! Even without the devil, I say to you Adam and Eve would have eaten those fruits. The devil is not needed; God has done the work Himself. Sooner or later it would have been impossible to resist the temptation. Why should God prevent them?

All efforts to make people obedient simply lead them into disobedience. All efforts to enslave people make them more and more strong to rebel, to be free.

Even Sigmund Freud knows more psychology than your God, and Sigmund Freud is a Jew, just in the same tradition of Adam and Eve. Adam and Eve are his forefathers' forefathers' forefathers, but somewhere the same bloodstream is flowing. Sigmund Freud is more intelligent; and in fact there is no need for much intelligence to see a simple fact.

In my childhood, in my neighborhood, lived the richest man of the city. He had the only palatial building -- all marble. Around his house there was a beautiful garden, lawn. One day I was standing just outside his fence, and he was telling something to his gardener. I told him, "Dada" -- he was known as dada; dada means big brother. The whole town called him Dada, even people who were older than him, because he was rich.

I said to him, "You should remember one thing. Put a few posters around the garden that nobody should urinate here, because I have seen a few people urinating around your house." And it was a good place to urinate because a big garden, trees ... you could go behind them.

He said, "That's right!" The next day he painted a few instructions around the garden: "No Pissing Allowed" -- and since that day the whole town has been pissing around his house! He came to see my father. He said, "Where is your boy? -- he has made my house hell. And who has said to him that he has to advise me?"

My father said, "But what advice has he given to you? If you had asked me I would have told you never to listen to him; it always leads into some trouble. What happened?"

He said, "Nothing. I was just talking to the gardeners. He said, `Dada, I have seen a few people urinating.' I have never seen them myself, my gardeners said, `We have never seen anybody,' but the idea struck me that it is true: huge trees, bushes ... people may be urinating in my garden or around my garden. This is not to be allowed anymore. So he suggested to me to make a few posters around the house: `No Pissing Allowed.' So I did that, and since that day the whole town is pissing around my garden. Where is your boy?"

My father said, "It is very difficult to know where he is. Whenever he comes, he comes; whenever he goes, he goes. He is not under our control. But if he has started giving advice to you, he will come to give more advice -- don't be worried. If his one piece of advice has worked, he will come; you just wait. And if he comes and I find him, I will bring him to you."

My father caught hold of me in the evening and he said, "You come. Why did you give this advice?"

I said, "My advice was to prohibit people. Nobody can say that my advice is wrong -- I have seen it written in many places. And yes, it is true I have seen people pissing there; that's how I got the idea. And I have enquired why people have started pissing.

"They say, `When we read the board suddenly the urge ... we remember that the bladder is full; otherwise we were engaged in other kinds of things and other thoughts were there. Who thinks of the bladder? When it becomes absolutely necessary, then only one thinks of it.

"`But when we look at these boards suddenly the bladder becomes the most important thing, and one feels the place is good, that's why the board has been put there -- people must be pissing here. And we see that there are many marks, many people have pissed already, so we feel it is perfectly right.'"

It is a simple thing: If you prohibit anything, you provoke, you give a challenge.

In India it is not any legal problem to urinate anywhere, wherever you can manage: there is freedom of urination. When I was nearabout ten or eleven years old my father became very sick so we had to take him to a very good hospital, far away in Indore.

The hospital in Indore was famous all over the country. We had to live there for six months. Just at the entrance of the hospital was a board: "No Urination Permitted. Anybody Disobeying Will Be Prosecuted." And there used to stand a policeman. To me that was even more provocative. The board was enough but a policeman with a gun standing there!

The very first day my father entered hospital and we were given quarters in the hospital to live in, I could not resist; it was impossible. The board alone was enough but to put a policeman there with a gun -- this was too much. I went directly.

The policeman was standing there; he looked at me. He could not believe it because it had never happened: I pissed!

He said, "What are you doing? Can't you read?"

I said, "I can read -- better than you."

And he said, "Can't you see me with this gun?"

I said, "I can see that too. It is because of your gun and this board -- otherwise I had no need. My house is just a two-minute walk from here, and I have just come from the bathroom. It is really difficult to piss because my bladder is empty. But I cannot avoid the temptation."

He said, "You will have to come with me to the chief administrator of the hospital" -- it was a big hospital.

So I said, "Okay, I will come." I went there. The administrator was very angry.

He said, "You have just entered -- the first day, and you do such a thing?"

I said, "But what can I do? This policeman was pissing there!"

He said, "What!"

I said, "Yes, he was pissing there, and when I saw that a policeman was pissing there I thought perhaps it is absolutely legal, this board is nonsense."

The policeman said, "Who says I was pissing? This is absolutely wrong!"

The administrator said, "This is strange. Let us see."

What I had done, I had pissed in two places and I showed him those two. The administrator said, "Two places!" He said to the policeman, "Your services are finished! And that innocent boy -- he is not wrong. If you are pissing here ... you are supposed to prevent people."

I said, "I saw him, with his gun, pissing here, so I said, `Perhaps this is perfectly okay.' And I am new anyway, I don't know much." And the policeman could not deny it; there was no way to deny.

I said, "If you were not pissing you can deny it, but that simply means that you were not here, you were not on duty; somebody else has pissed. Either way you are finished."

He was thrown out of his job. When we came out he said, "Just listen, how did you manage that second place? You know that I was not pissing."

I said, "I know, you know, but that does not help. The question is the administrator: he does not know. And you were in every way caught: Either you were not on duty -- somebody else has pissed there -- or if you were on duty then you had pissed."

He said, "How did it happen? Perhaps when we were inside somebody else did it."

I said, "To be true to you now that you are finished -- you are no longer a policeman and I feel pity for you -- I had to do both the things before we left. You were not observant enough to see that I moved two feet."

He said, "Yes, I remember. You moved, and I was thinking, Why have you moved? Now I know. But that administrator won't let me even inside the house; he is a very strict man."

I said, "He may be a strict man, but he has become a friend to me" -- and he remained a friend to me for six months. I did every kind of thing in that hospital, but whenever I was brought to him, he said, "This boy is innocent. From the very first day I have known this boy is innocent and unnecessarily people are harassing him; for all kinds of things people are harassing him.

"Somebody else does something and he is being caught. And I know the reason: he is innocent, simple, from a small village. He knows nothing about the city and the cunningness of the city and all kinds of ruffians so you go and get hold of him: he has become the target." And I would stand before him very peacefully.

He remained a friend to me all those six months, just because of that one case in which the policeman was thrown out. But to me it was a simple case of provocation.

God could not see a simple thing? -- that to these innocent Adam and Eve He is giving a challenge? In the uncorrupted souls, utterly innocent, He is putting the seed of corruption. But to save Him the priests have managed to bring the serpent in, and thrown the whole responsibility on the serpent -- that he is the sole cause of man's original fall. But I don't see him as the original cause. If anything he is the original incentive to man's growth.

The devil is the original rebel. And what he said to Adam and Eve is the beginning of a true religion, not what God said -- that is the beginning of suicide, not religion.

In the East the serpent is worshiped as the wisest animal in the world; and I think that is far better. If the serpent really did this then he is certainly the wisest animal in the world. He saved man from eternal slavery, ignorance, stupidity.

This is not the original fall, this is the original rise.

You are asking me how to save humanity from falling even further.

Humanity has never been falling.

What has been happening is that all the religious dogmas sooner or later become small and cannot contain man.

Man goes on growing:

Dogmas don't grow, doctrines don't grow.

The doctrines remain the same and man outgrows them.

The priest clings to the doctrine. That is his heritage, his power, tradition, ancient wisdom. He clings to it. Now what to say about the man who goes on outgrowing all those doctrines? Certainly to the priest this is a continuous fall; man is falling.

Just take a few examples and you will understand how doctrines are bound to be rigid, static, dead. Man is alive. You cannot hold him in something which does not grow with him. He will break all those prisons, he will shatter all those chains.

For example, in Jainism the Jaina monk is not supposed to use shoes, for the simple reason that in ancient days shoes were made only of leather, and leather comes from animals; animals are killed. It is a symbol of violence, and Mahavira wanted his followers not to be in any way -- directly or indirectly -- involved in violence.

He prevented everybody from wearing shoes. He was not aware that one day shoes of rubber would be available, which involves no violence. Shoes of synthetic leather would be available, which involves no violence. Shoes of cloth would be available, which involves no violence. He was not aware. So it indicates two things. The claim of the Jainas that Mahavira is omniscient is nonsense; he knew nothing of synthetic leather -- he cannot be omniscient.


ENERGY ENHANCEMENT
THE CORE ENERGY TECHNIQUES !!
ENERGY ENHANCEMENT, !!! ULTIMATE !!!!!! ANCIENT !!! !!! EFFECTIVE !!!!! SUCCESSFUL !!!


1. Get into Intense alignment with Your Own Kundalini Energy and Immediate Access to the Meditative State.

2. Remove your Energy Blockages with The Circulation of the Energies, the Kundalini Kriyas, Ancient Taoist Energy Circulations which have worked effectively for 5000 years to help all towards ENLIGHTENMENT.

3. The Grounding of all your Negative Energies through Alchemical VITRIOL - Become Incredibly POSITIVE and ENERGETIC!!

4. Alignment with Your Higher Self - INCREASE YOUR IQ, INCREASE YOUR LUCK, ACCESS YOUR HIGHEST ENERGIES!! ACHIEVE WHAT YOU WERE PUT ON THIS PLANET TO DO.

5. Learn how to USE and Increase the LOVE of Your Heart Center to ZAP YOUR NEGATIVE EMOTIONS AND DEVELOP PSYCHIC POWERS TO HEAL YOURSELF AND OTHERS.

6. Overcome ENERGY VAMPIRES - MASTER ENERGY PROTECTION AND MAINTAIN YOUR HIGH ENERGIES!!

7. EXPERIENCE INCREDIBLE RELATIONSHIPS WITH ENERGY ENHANCEMENT - THE CORE ENERGY TECHNIQUES

8. ENERGY ENHANCEMENT Techniques are the source of all Successful spiritual training courses over the last 5000 years. Become a Jedi Master, a Gandalf, a Transmitter of the FORCE a Bringer of the Light!!

GET MORE ENERGY!!!
ENERGY ENHANCEMENT -
!!! ULTIMATE !!!
!!! ANCIENT !!!
!!! EFFECTIVE !!!
!!! SUCCESSFUL !!!




Secondly, now twenty-five centuries have passed: Jaina monks and nuns are still walking bare-footed on the dusty roads in hot weather in a country like India. You should see their feet; tears will come to your eyes. The skin of their feet is all broken, as broken as when for two or three years rains don't come and the earth breaks; and blood is oozing out of those wounds. Still they have to go on walking; they cannot use a vehicle, because in those days again a vehicle meant horse-driven, bullock-driven -- and that was violence.

And I can understand that it is violence. Who are you to force poor animals to pull your vehicles and to pull you? But Mahavira was not aware that there would be cars which would not be pulled by horses but would have horsepower without horses, that there would be trains, electrical vehicles. He was not aware of that, that there would be airplanes with the least possibility of violence.

Even walking you will do more violence because it is not only when you kill an elephant that it is violence. According to Jainism the soul has the same status in the ant, the smallest ant, and the biggest elephant. Only the bodies are different -- the souls are the same. So when you are walking on the road you may be killing many insects; not only insects, even when you are breathing you are killing very small living cells in the air. Just by the hot air coming out of your nose, your mouth, they are being killed.

Perhaps for the Jaina monk and nun the airplane is the most non-violent vehicle. When I suggested it to Jaina monks they said, "What are you saying? If somebody hears it we will be thrown out, expelled!"

I could convince just one Jaina monk, and certainly he was expelled. He was a little stupid. We both were staying in one temple, and I told him, "You unnecessarily walk ten miles every day from this place to the city, while a car comes for me; you can go with me."

He said, "But if anybody sees?"

I said, "We can always manage." He used to have a bamboo mat, so I said, "You put the bamboo mat on the sofa in the car, and sit on the bamboo mat."

He said, "What will that do?"

I said, "You can simply say, `I am sitting on my bamboo mat; I am not concerned with the car or anything.'"

He said, "This is perfectly right, because if I am sitting on the bamboo mat and somebody pulls my bamboo mat, what can I do?"

I said, "That's right -- you just sit on the bamboo mat." I took him in the car, and we reached the place where there was a meeting in which I and he were both going to speak. When they saw him sitting .... And I asked somebody to come and pull the bamboo mat out, with him sitting on top of it.

They said, "What is all this?"

I said, "You first pull him out, because he has nothing to do with the car -- he is simply sitting on his bamboo mat. I have pushed his bamboo mat into the car; now we have to take him out." And I had told him, "You simply sit with your eyes closed." I said to them, "He is a very meditative person, and don't disturb him, just pull his mat."

They pulled, but they were angry that this ...."We never heard of it: a Jaina monk sitting in a car! And we know perfectly well this is not a meditative monk; this is the first time we have seen him sitting with closed eyes. He is not very erudite either, not scholarly or anything."

He knew only three speeches, and he used to ask me which one would be right, so I used to make the sign one, two, or three; that would do. So whichever finger I raised first he would do that speech. And I always managed to let him deliver the wrong speech, one which was not supposed to be for that audience, but he depended on my finger; he was a little stupid.

Finally they expelled him just because he sat in the car. While I was there they could not, because I argued for him, "He has nothing to do with it. You could expel me -- but you cannot because I am not your monk, I don't belong to anybody; nobody in the whole world can expel me. But you can expel me; if you can enjoy expelling, you can expel me. But he is absolutely innocent."

So in front of me they could not do anything, but the moment I left, the next day, they expelled him. They took away all his symbols of a Jaina monk. Only after five, seven years passed I met him in Lucknow, and what a great coincidence! -- he was driving a taxi, he had become a taxi-driver. That's how I met him -- at the railway station, because I had to get down there and go to a hotel and wait at least eight hours; then my next train would come which would take me to the place where I was going.

So in Lucknow I had no work and I had not informed anybody, so I could just rest eight hours. By chance I called the taxi and he came. I said, "What! You are driving a taxi."

He said, "It is all your doing."

I said, "But I think it is perfectly logical: from car to car, and from the back seat to the front seat. This is what evolution is! And at that time you were even afraid to sit down; now you are driving. You keep going: soon you will be a pilot and someday I will meet you in the air."

He said, "Don't joke with me. I have been so angry with you, but seeing you all my anger has gone -- you are such a nice person. But why did you do that to me?"

I said, "I took you out of that bondage; now you can go to the cinema, you can smoke cigarettes. You can do everything that you want."

"I am. Yes, that is true," he said, "that you have made me free. I was a slave of those people; I could not even move without their permission. Now I don't care a bit about anybody; I earn my living and I live the way I want to live. If you could help all the other Jaina monks also ...."

I said, "I try my best but the followers are always surrounding them, protecting them, insisting that they should not talk with me. They say `Even talk is dangerous because this man may put some idea in your mind.'"

All the religions are afraid of thinking, afraid of raising questions, afraid of doubt, afraid of disobedience, and stuck centuries back -- for the simple reason that these things were not available then. Those people who were making those rules had no idea what the future was going to be.

Hence all the religions are agreed that man is continuously falling because he is not following the scriptures, not following the doctrines, not following the messiahs, the prophets. But I don't see that man is falling. In fact man's sensitivity has grown.

His intelligence has grown, his life span has grown. He is more capable now of getting rid of slavery and patterns of slavery.

Man is courageous enough to doubt, question, enquire. This is not a fall.

This is the beginning of a true religion spreading. Soon it can become a wildfire.

But to the priests certainly it is a fall. Everything is a fall because it is not according to their scriptures.

Do you know, in India, just a hundred years ago nobody was allowed to go to foreign countries, for the simple reason that in foreign countries you would be mixing with people who cannot be accepted as human beings; they are below human beings.

In India they have the worst class of human beings whom they call untouchables. They cannot be touched. If you touch them you have to take a shower and cleanse yourself. In foreign countries people are even farther down than the untouchables. For them they had a special word, mlechchhas. It is very difficult to translate that word. It means something so ugly, so obscene, so dirty that it creates nausea in you. That will be the full meaning of the word, mlechchha: people whose contact will create nausea in you, a sickness in you.

Even when Gandhi went to England to study, his mother had taken three oaths from him. One was that he would not look at any woman with lustful eyes -- a very difficult thing, because by the time you become aware that you have been looking with lustful eyes, you have already looked! I don't think Gandhi followed that; he could not, it is impossible to follow, although he tried his best.

Secondly, he should not eat meat. And he was in such a trouble because -- now in London you can find vegetarian restaurants, health food is now in fashion, but when Gandhi had gone to study, there was no vegetarian food available. He had to live just on fruits, bread, butter, milk. He was almost starving. He would not mix with people because those people were all mlechchhas. And of course he was so much afraid of women: Who knows? -- just like a breeze lust comes to the eyes.

Lust is not something that knocks on your door and says, "I am coming." You see a beautiful woman and suddenly you feel, "She is beautiful" -- and that's enough. Just to say, "She is beautiful," means you have already looked with lustful eyes; otherwise what business is it for you to judge whether she is beautiful or ugly?

In fact if you go deep down in your judgments you will see, at the moment you say that someone is beautiful, deep down you want to possess. When you say someone is ugly, deep down you don't want to have anything to do with that person. Your "ugly," your "beauty," are really your desires for or against.

So Gandhi was continuously afraid of women. He had to remain confined to his room, because in Europe there were women all over; how could you avoid them?

And the third oath was that he should not change his religion.

The first trouble arose in Alexandria. Their ship was to wait there for three days for loading, unloading cargo. And all the people who were on the ship who had become friendly towards Gandhi -- they were all Indians -- said to him simply, "What is the point, sitting here for three days? The nights in Alexandria are beautiful!"

But he didn't understand the meaning, that "nights in Alexandria are beautiful." In that way he was a simpleton. He had never heard the name of the famous book ARABIAN NIGHTS; otherwise he would have understood. Alexandria is very close to Arabia, and those are Arabian nights!

So Gandhi said, "Okay, if the nights are beautiful I am coming." But he was not aware where he was going. They took him into a beautiful house, and he said, "But where are we going?"

"To beautiful nights," those friends said -- and it was a prostitute's house. Gandhi was so shocked that he lost his voice. He could not say, "I don't want to go in"; he could not say, "I want to go back to the ship" -- for two reasons. One was: "These people will think that I am impotent or something." Secondly, he was not able to speak; for the first time he found that his throat was choked.

Those people just dragged him. They said, "He is new -- nothing to be worried about," and he went with them. They pushed him into a prostitute's room and closed the door. The prostitute was also a little puzzled seeing this man trembling, perspiring. She completely forgot that he was a customer. She just made him sit; he wouldn't sit on her bed but she forced him. She said, "You are not in a position to stand, you will fall down, you are shaking so much. You just sit."

He could not say that he could not sit on a prostitute's bed; What will my mother say? I have not looked yet -- he was talking to his mother inside -- I have not yet looked with lustful eyes. This is just an accident; those idiots have forced me here. The woman understood that it seemed he had been forced. She said, "Don't be worried, I'm also a human being. What do you want? Simply tell me and I will do it." But he could not say anything.

The woman said,"It is very difficult now, how .... You don't speak?"

He said, "I ... just ...."

So she said, "You please write."

He had to write on paper, "I have been unnecessarily forced here -- I simply want to go. And I look on you as my sister."

She said, "That's perfectly okay, don't be worried." She opened the door and she said, "Do you have money enough to go to the ship or should I come with you to lead you? -- because Alexandria in the middle of the night is dangerous."

He said, "No" -- now he was able to speak for the first time, seeing that a prostitute is not some dangerous animal. She behaved more humanly than any woman had ever behaved with him. She offered him food. He said, "No, I cannot eat; I am okay." She offered water; he wouldn't drink water from a prostitute's house ... as if water also becomes dirty because it is in a prostitute's house.

In India that happens. In Indian stations you will find people shouting, "Hindu water!" "Mohammedan water!" Water Hindu? Mohammedan? And Jainas of course don't drink either the Hindu water or the Mohammedan water; they carry their own water, Jaina water, because they are such a minority that in stations you won't find Jaina water, so they have to carry their own water.

But Gandhi thanked the woman, and in his autobiography he wrote about that woman and about the whole incident: "How cowardly I was! I could not even speak, could not even say no."

Now these three things kept him a slave in England where he could have been free. He could have looked into many aspects of life which were not available in India, but it was impossible because those three oaths were so binding. He did not make friends, he did not go to any meetings, sermons. He simply kept himself with his books and prayed to God, "Somehow finish my course so I can be back in India."

Now, such a person cannot become a great legal expert. His examination was good, he passed. But when he came to India, in his first case, when he went to the court again the same thing happened as had happened in the prostitute's house. He simply said, "My lord ..." and that was all! People waited a few minutes, then again he said, "My lord ...." And he was trembling so that the justice said, "You take him and let him relax."

That was Gandhi's first and last case in India, in an Indian court. Then he never dared to take any case because just after "My lord," he might stop, and that would not make sense. And the reason was simply that he had no experience of meeting people, talking with people, conversing with people. He had become almost like an isolated monk who had lived in a faraway monastery, alone, and then had been brought again to Bombay where he was not at all at ease.

And this man became one of the greatest leaders of the world. In this world things work very strangely. Because Gandhi could not go to the court, he accepted an offer from a friendly Mohammedan family; they had business in South Africa and they needed a legal adviser. He was not to go to the court, he had just to advise the advocate there, to assist him to understand the whole situation of the business in India and in Africa.

So he was just an assistant to the advocate; he was not going to court directly. For this purpose he went to Africa, but on the way two accidents happened which changed not only his life but the whole Indian history, and perhaps made an impact on the whole world.

One was that a friend who had come to see him off at the ship presented him a book, UNTO THIS LAST, by John Ruskin -- a book which transformed his whole life. It is a simple book and a small book. It professes -- "Unto this last" means the poorest one -- we should consider the poorest one first. And that became his whole philosophy of life: the poorest should be considered first.

In South Africa, while Gandhi was traveling in a first-class compartment, one Englishman entered and said, "You get out, because no Indian can travel in first class."

Gandhi said, "But I have a first-class ticket. The question is not whether I am Indian or European; the question is whether I have a first-class ticket or not. Nowhere is it written who can travel; whoever has a first-class ticket can travel."

But that Englishman was not going to listen. He pulled the emergency chain and threw Gandhi's things out. And Gandhi was a thin and weak man; the Englishman threw him out also on the platform and told him, "now you travel first class."

The whole night Gandhi remained on that small station's platform. The stationmaster told him, "You unnecessarily got into trouble; you should have got down. You seem to be new here. Indians cannot travel first-class. It is not a law but this is how things are." But the whole night Gandhi spent in a turmoil. It became the very seed of his revolt against the British Empire. That night he decided that this empire has to end.

Gandhi lived many years in Africa and there he learned the whole art of fighting non-violently. And when he came to India in the 1920's he was a perfectly trained leader of non-violent revolution, and he immediately took over the whole country, for the simple reason that he was conventional, traditional, religious. Nobody could say that he was not a sage, because he was following rules of five thousand years before, laid down five thousand years before.

In fact he was preaching that we should turn the clock backwards and we should move to the days of Manu -- five thousand years back. To him the greatest and the latest invention was the spinning wheel. After that, no science ... science's work finished with the spinning wheel. Of course he became the leader of those people who are not contemporary.

You are asking me how to save humanity. From whom? I will say from Mahatma Gandhi and people like him.

Yes, save humanity:

Save it from the popes, shankaracharyas, imams. Save it from Jesus Christ, Mahavira, Gautam Buddha. Save it.

But I know your question is not about saving it from Jesus Christ. You are asking just the opposite: you are asking me how to save it for Jesus Christ, not from Jesus Christ. But why? And have you tried to think -- are you saved? Can you say that you have come to the point beyond which there is no growth? Can you say that you are utterly contented, that you don't need even a single moment more to live because there is nothing left for you?

Are you saved from all anxiety, anguish, misery, suffering, anger, jealousy?

Are you saved from your own ego?

If you are not saved from all this rubbish hanging around, all this poison in your being, you have some nerve to ask how to save humanity.

And who are we to save humanity?

On what authority?

I can never conceive myself as a savior, as a messiah, because these are all ego trips. Who am I to save you? If I can save myself, that is more than enough.

But it is a strange world. People are drowning themselves in shit and crying loudly, "Save humanity!"

From whom? From you?

It is psychologically understandable. You start all these ideas of redeeming, saving, helping, serving, just to do one thing: to escape from yourself.

You don't want to face yourself.

You don't want to see where you are, what you are. The best way is, start saving humanity so you will be so much involved, engaged, occupied, worried about great problems that your own problems will look negligible. Perhaps you may forget all about them. This is a very psychological device, but very poisonous. You want somehow to be as far away from yourself as possible so you need not see the wounds which are hurting. The best way is: serve.

I used to go to speak in Rotary Clubs, and on their desk they have their motto: We serve. And that was enough to trigger me. "What nonsense is this? Whom do you serve and why should you serve? Who are you to serve?" But Rotarians all over the world believe in service; just believe .... And once in a while they do little things, very clever.

The Rotarians collect all the medicines which are left in your house, unused because the sick person is no longer sick. Half the bottle is left -- what are you going to do with it? Have some bank account in the other world; give it to the Rotary Club!

You are not losing anything, you were going to throw it anyway. What were you going to do with that medicine, those tablets, injections or any other things that are left? You just give it to the Rotary Club. The Rotary Club collects all kinds of medicines from everybody and has all the top people of the city. It is a prestigious thing to be a member of a Rotary Club, to be a Rotarian, because only the top man in a certain profession .... Only one professor will be a Rotarian, only one doctor will be a Rotarian, only one engineer will be a Rotarian -- only one from every profession, vocation.

So the doctor who is the Rotarian will distribute those medicines to poor people. Great service! The doctor takes his fee and finds out from this junk that they have collected what medicine may be in some way useful. He is doing great service because at least he is giving this much time in finding the medicine from out of the junk: "We serve." And then he feels great inside that he is doing something of immense value.

One man has been opening schools in India for aboriginal children his whole life. He is a follower of Gandhi. Just by chance he met me, because I had gone into that aboriginal tribe. I was studying those aboriginals from every view, because they are living examples of days when man was not so much burdened with all kinds of morality, religion, civilization, culture, etiquette, manners. They are simple, innocent, still wild, fresh.

This man was going and collecting money from cities, and opening schools and bringing teachers. Just by the way he met me there. I said, "What are you doing? You think you are doing great service to these people?"

He said, "Of course!"

So arrogantly he said, "Of course!" I said, "You are not aware of what you are doing. Schools exist in the cities, better than these: what help have they provided for human beings? And if those schools cannot provide, and colleges and universities cannot provide any help to humanity, what do you think? -- your small schools are going to help these poor aboriginals?

"All that you will do is, you will destroy their originality. All that you will do is, you will destroy their primitive wildness. They are still free: your schools will create nothing but trouble for them."

The man was shocked, but he waited for a few seconds and then said, "Perhaps you are right, because once in a while I have been thinking that these schools and colleges and universities exist on a far wider scale all over the world. What can my small schools do? But then I thought it was Gandhi's order to me to go to aboriginals and open schools, so I am following my master's order."

I said, "If your master was an idiot, that does not mean that you have to continue following the order. Now, stop -- I order you! And I tell you why you have been doing all this -- just to escape from your own suffering, your own misery. You are a miserable man; anybody can see it from your face. You have never loved anybody, you have never been loved by anybody."

He said, "How did you manage to infer that? -- because it is true. I was an orphan, nobody loved me, and I have been brought up in Gandhi's ashram where love was only talked about in prayer; otherwise, love was not a thing to be practiced. There was strict discipline, a kind of regimentation. So nobody has ever loved me, that's true; and you are right, I have never loved anybody because in Gandhi's ashram it was impossible to fall in love. That was the greatest crime.

"I was one of those whom Gandhi praised because I never fell in his eyes. Even his own sons betrayed him. Devadas, his son, fell in love with Rajgopalchary's daughter, and then he was expelled from the ashram; they got married. Gandhi's own personal secretary, Pyarelal, fell in love with a woman and kept the love affair secret for years. When it was exposed it was a scandal, a great scandal."

I said, "What nonsense! But Gandhi's personal secretary ... that means, what about others?" And this man was praised because he never came in contact with any woman! Gandhi sent him to the aboriginal tribes and he had been doing what the master had said.

But he said to me, "You have disturbed me. Perhaps it is true: I am just trying to escape from myself, from my wounds, from my own anguish."

So all these people who become interested in saving humanity, in the first place are very egoistic. They are thinking of themselves as saviors. In the second place, they are very sick. They are trying to forget their sickness. And in the third place, whatever they do is going to help man become worse than he is, because they are sick and blind and they are trying to lead people. And when blind people lead then you can be certain sooner or later the whole lot is going to fall into a well.

No, I am not interested in saving anybody. In fact, nobody needs saving. Everybody is perfectly okay as he is. Everybody is what he has chosen to be. Now who am I to disturb him? All that I can do is, I can say about myself what has happened to me. I can tell my story. Perhaps from that story someone may get an insight, a direction. Perhaps from that a door opens up. But I am not doing anything, I am simply sharing my own experience.

It is not service, I am enjoying it, so it is not service. Remember it. A servant has to be very long-faced and very serious -- he is doing such a great work. He is carrying the Himalayas on his shoulders, the whole burden of the world.

I am not carrying anything:

No burden of the world, no burden of anybody.

And I am not doing any serious job.

I am just enjoying telling you about my experience. To share it is a joy in itself.

If something reaches to you, thank God!

He does not exist.

Don't thank me -- because I exist!


<![if !supportLineBreakNewLine]>
<![endif]>
ENERGY ENHANCEMENT
THE CORE ENERGY TECHNIQUES !!
---
We welcome your input and appreciate your support. We thank you for your time and look forward to providing you with the Energy Enhancement tools to speed up your evolution. Meditate a little everyday...and dissolve all doubt in the fire of your eternal flame.

Love and light
Energy Enhancement Team
email sol@energyenhancement.org for details